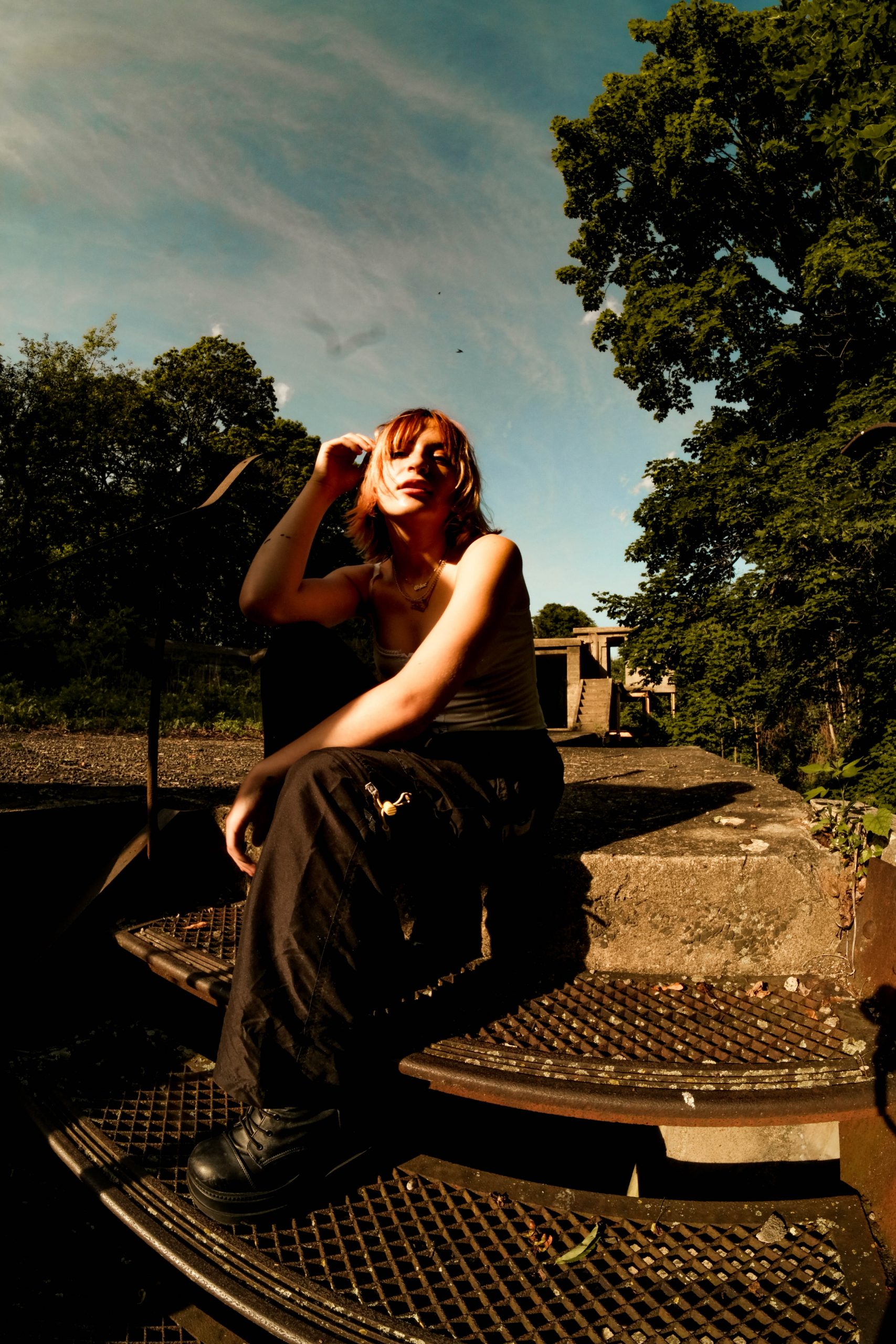 "Take risks, live hard, and be a bitch." This is the message of alternative artist Chloe Lilac as she embarks on the next chapter of her career with sophomore album 'DOUCHEBAG.' A rebellious riposte to the internalized misogyny harbored by many who fall outside of the patriarchal model, Lilac is here to remind us all of our inner badass.
A departure from the young Brooklyn-native's prior catalog, 'DOUCHEBAG' represents a distinct musical shift and moment of profound personal growth for the wunderkind. Leading single and the namesake of the project, co-written by Prescription songwriter, Grace Fulmer, and produced by SILO: Music signee, Martin Wave, captures the tenacious essence of the project as a whole. Highly texturized with an assortment of rock-based sonic layers and lyrics dripping with coquettish flair, "DOUCHEBAG" is a true testament to the power of understanding one's worth.  Accompanied by a DIY video directed by Lilac in quarantine, she impersonates a tribe of douchebags we are all too familiar with, giving her audience something to laugh about during a time when we desperately need a google chuckle.
In addition to "DOUCHEBAG," the debut features six other tracks including previously released singles "HERE'S YOUR SONG," "OBVIOUS" and a fresh collaboration with Kota the Friend, "MISS YOU." As if capturing her youth in a musical time capsule, Lilac muses on first love, heartbreak, and personal empowerment, reminding us of the sacred moments that amalgamate into finding ourselves amid the chaos of life.
In celebration of the release, we had the distinct pleasure of chatting with Chloe Lilac on pandemic life, busking in New York City at age 13 and lessons learned along the way. Read on below.
How are you doing, really? I know this time has been tough on all of us. :/ 
I'm doing okay actually! I'm really excited and optimistic for the future. The pandemic has been exceptionally hard, but I've learned a lot about myself. It was an incredible opportunity for me to get closer to my family, as well as learn a bunch of new hobbies. The beginning of the pandemic was definitely the hardest part, though. The music industry as I knew it (along with most other industries) got so messed up. Not to mention, New York got hit extremely hard right in the beginning, and there was a complete lack of support from the rest of the US. I felt like the world was falling apart, it was terrifying. I was so lost for a while, not really being able to enjoy writing music. I was stuck inside and super depressed. I began to paint and draw all the time. I've also started going on bike adventures with my mom around Brooklyn. Overall, these last couple months have been a very mixed bag of emotions. My mood really depends on which week you ask me, but this week has been amazing. I'm really excited for my release!
You grew up in New York City, sneaking out to play shows as young as 13. In retrospect, how do you think that affected you as an adolescent? 
I think growing up in New York definitely made me more street smart. I'm really lucky that nothing happened to me in the times I snuck out to street perform. Looking back, that was INCREDIBLY dangerous. Ironically, the fact that nothing bad ever happened made me way too confident at night. For a lot of my earlier teen years, I would stay out extremely late with no fear whatsoever.
What aspects of how you view life do you think stem from your upbringing in the city? 
That's hard to say, considering New York City is really all I've known. I think growing up in Brooklyn has given me a sort of independence that I wouldn't have growing up anywhere else. By the time I was 11, I was taking the train to and from school by myself, and that was considered late to some of my peers. I think also it's caused me to grow up much faster and be more vigilant. This city is such a big part of who I am, it's hard to imagine my identity without it.
Your sound has shifted a bit to a more alternative, punk-pop vibe, what inspired this sonic change? Do you think your sound grows with you as you grow as a person? 
I think 100% my sound changes as I grow as a person. The stuff I made when I was 16 is going to be very different from the stuff I'm going to make when I'm 19. I lean towards rock, I think because it's what I was raised on. I love making pop and R&B leaning stuff too. I hope I'm never limited to one genre, I love making all types of music.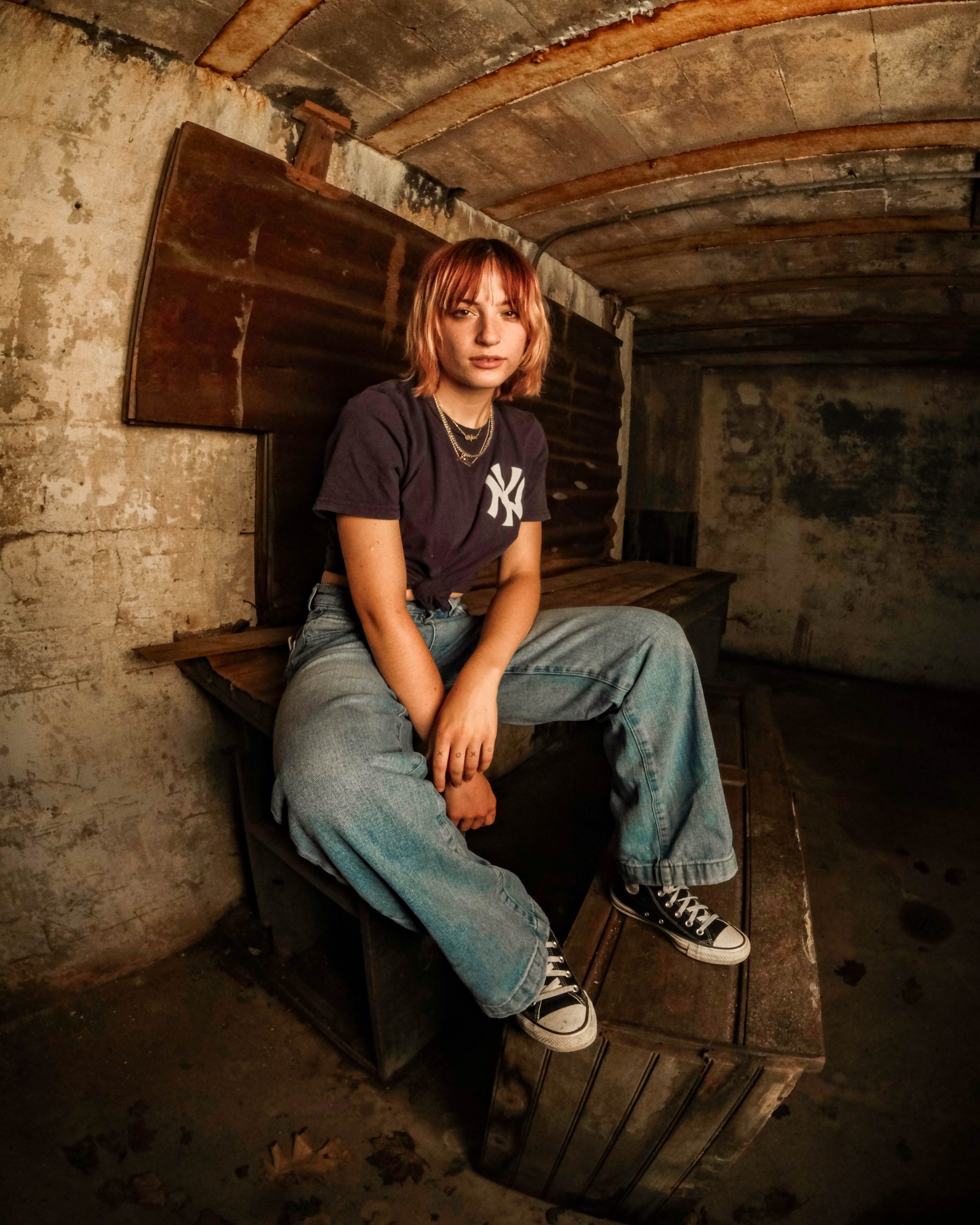 Tell us about the creation of the single "Douchebag" and the other songs on the EP. How was the concept initially formed? 
Well, I had gone through a shitty situation with a guy who I had a crush on for a while. I went to LA for a weekend knowing that was what I wanted to write about. I went into the session thinking that I was going to write some sort of dejected ballad. As I was telling the story of what happened to the producer (Martin Wave) and the co-writer (Grace Fulmer) they were like, "Chloe, what the fuck? Who does this guy think he is? He's totally fucking with you". I don't think I'd ever really felt empowered within myself and my feelings enough to actually be angry at a guy before that moment. So, we started writing. When we got to the chorus, we were stumped on what to say. Then Grace just started jokingly singing "I know it's fun to be a douchebag.." Me and Martin looked at each other and just had this aha moment.
You've mentioned that the goal of this EP is to empower women and to undo some of the societal conditioning women have endured throughout history. What was the hardest lesson you had to unlearn as a woman navigating through this world? 
The overarching lesson I've learned thus far has been the reality that most of my life as a woman will be spent unlearning my own internalized misogyny. Every day I realize a new, painful reality about my existence as a woman. I think a more tangible lesson I've learned is, in order to get ahead at anything you want to do as a woman, you have to think like a confident man. Career wise, this has helped me so much. As women, we are not conditioned to be proud of our achievements, to be assertive, and to be transparent about what we want, and go get it. We are told that if we are assertive, we're bitches. Women are conditioned to be seen, not heard. Fuck that. Do what the fuck you want to do, go get it. Be a bitch! I love bitches. This is a man's world, and unfortunately, that means sometimes, you have to think like a man and be a raging bitch.
What is your most defining characteristic as an artist? 
I don't know if my most defining characteristic as an artist is for me to decide. I think that will come with time, and that's up to my listeners to figure out.
As a human being?
I think I'm incredibly kind, understanding, and sincere. I'd also like to think I'm funny, but I don't know how many people would agree with me on that front. I think I'm the funniest person in the world though, I crack myself up all the time.
If you could change one thing about the society you live in, what would it be? 
If I could only change one thing about society, I would abolish the police.
What is your message for the world at large today?
My message is, life is short. Do what you want to do, because you never know if it'll be the last time you can. Take risks, live hard, and be a bitch. That's the only way to do it in my opinion.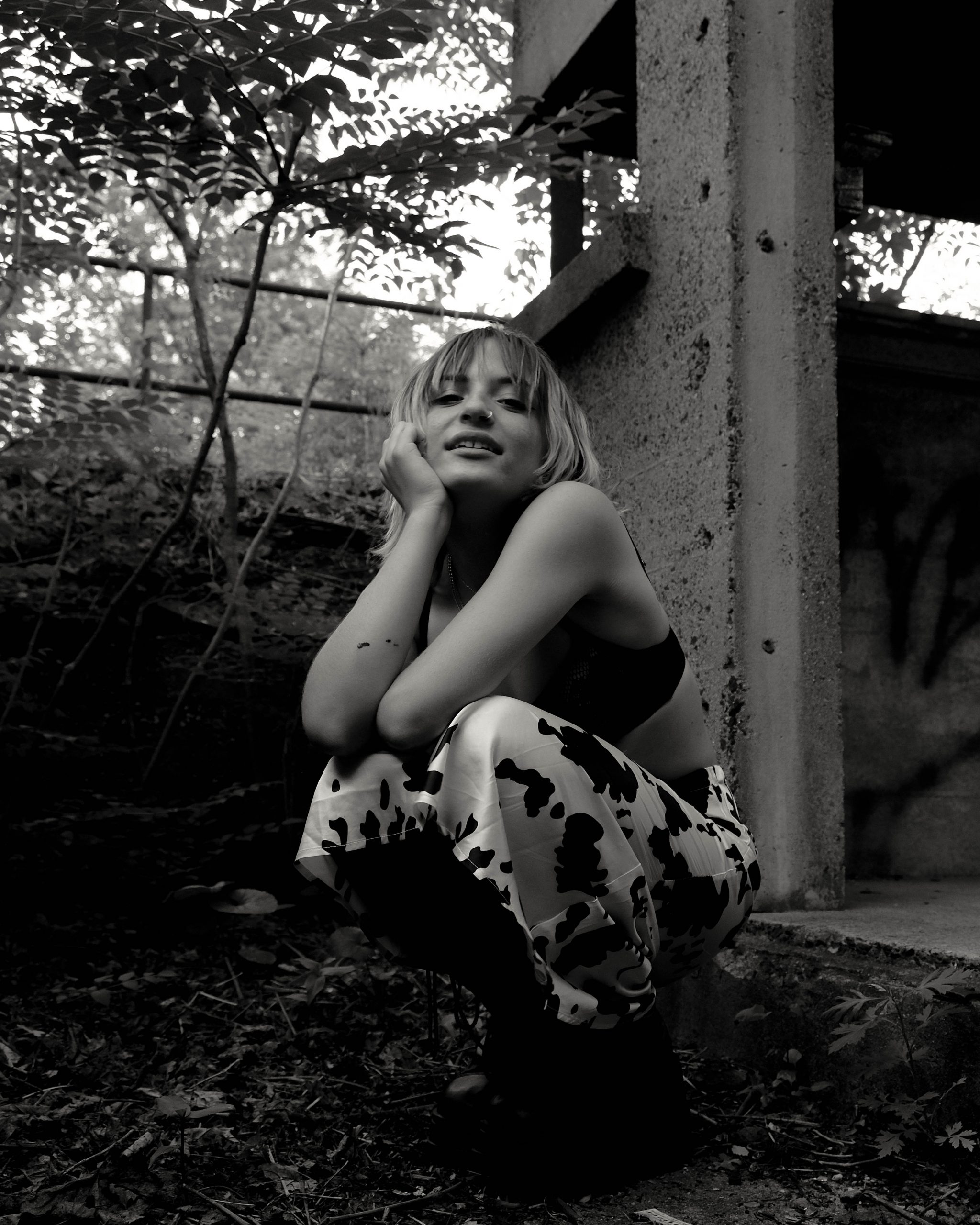 photos / Bobby Banks