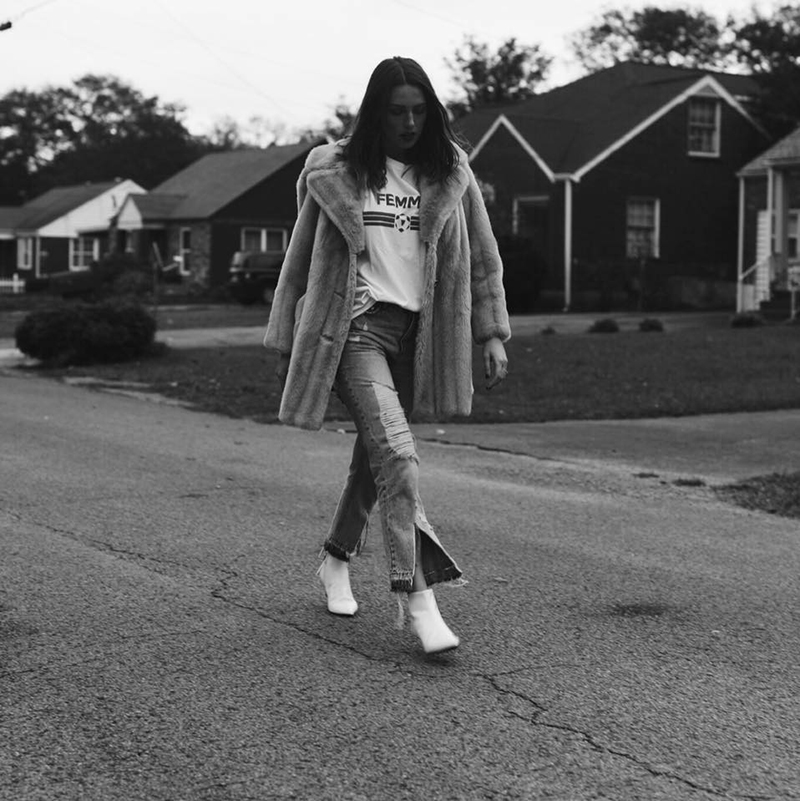 Indie pop maven Chelsea Lankes was living the ground hog days of sunny, hazy blue skies in LA before retreating to Nashville  following a tumultuous split w/ her ex-beau. She found solace in the iconic city, reconnected with her BFF: Brandi Cyrus (who is also her off-on guitar player!) and settled in after a  whirlwind few years touring, recording and being helmed as the darling of the buzzy sirens circuit. Her acclaimed 2016 self-titled EP amassed  over 10 million streams on Spotify, and critical acclaim for fans and music critics alike.
Chelsea's new latest release is the triumphant  "Matches" – a scorched earth pop gem that marks a major transformation for the artist, and the culmination of a "journey of self-discovery, destruction, and ultimately empowerment.
She says, "Coming back to Nashville after spending a couple years in LA was a breath of fresh air. So much has changed and continues to change in this growing city. Aside from being close to my dearest friends again- I felt like I could rediscover the city I spent so much time in before making my move to the west coast. It's familiar in all the right ways but new restaurants and bars are popping up all over town so it's fun to try new spots. I know there's the conception that Nashville is all country music and Broadway honky tonks but that is only a very small aspect of this diverse town. Some of my most favorite memories happen in dive bars and back porches and I fall in love with this city more and more every day."
Chelsea outlines her favorite hotspots in Nashville for us below.
 

 
Favorite spots for Music Discovery
Grimey's! They sell all the best vinyl and really support local artists.
​+ Date Spot
Beer and a burger at Dino's after 10pm or before but it's always more exciting to hang at that spot when there's a crowd.
​+ Cocktail / wine bar​
The Fox- it's a new spot in town and caps out at like 40 people or something but it looks like a scene in the Great Gatsby. Their cocktails are really interesting and playful. I can appreciate a place that cares about presentation and aesthetic down to the tiniest details. Or the Public House, they are connected to a really cool B&B Urban Cowboy and the vibe is really great and they have a courtyard with a giant fire pit that have fostered many a late night conversations with me and my friends.
​+ Venue
Exit Inn- I've seen so many great shows there. It's a small space but the energy in that room is always fun! Last time I was there I saw The Japanese House play and she was incredible and every person in the crowd was captivated the whole show because it felt so intimate.
​+ Place to grab a bite
I love Otaku- it's the best ramen in town. I'm pretty sure I have it at least once a week and they have these insane chicken bun appetizers that I could eat 1029348 of.
​+ Brunch​
Proper Bagel or my house. I love making breakfast food and coffee and mimosas at home and just lounging in soft clothes instead of going out.
​+ Shop
UAL is a treasure trove of designer items that are significantly discounted. Or White's Mercantile- they have pretty much anything and everything that you want but don't need so it's dangerous for my bank account to go in there.
+ Favorite local purchase for your home
​A couple pieces of furniture that I found at an estate sale. I'm a sucker for a bargain and I think it's always a fun challenge to dig through all the things in an old house that you feel like you could restore or just use as is. I love seeing the potential in something and it having some history. Don't get me wrong- Target is my shit but sometimes you can find a really unique table or chairs or a fur jacket for like $10 that you'd never find anywhere else. Those are the things in my house that stand out and give it some character.
​
+ Outdoor hang / nearby local getaway
I love hiking. Percy Warner park is beautiful and a peaceful getaway for me when I want to get some fresh air and quiet.
​+ Best Memory:
Honestly- I just got married a few weeks ago and our wedding is by far my best memory. It was the perfect day and we were surrounded by all the people we love and that love us. Getting to celebrate like that is something I'll always hold dear. But other than that- some of the best nights have just been sitting in our back yard around our fire pit with friends talking, drinking and laughing.
​+ Favorite movie or tv show shot in or about Nashville
I actually had to look this up because the obvious answer would be to say the show Nashville but it's pretty terrible in my opinion so I don't watch it. There's a few movies and shows that have been filmed around Nashville so I guess I'd have to say Walk the Line.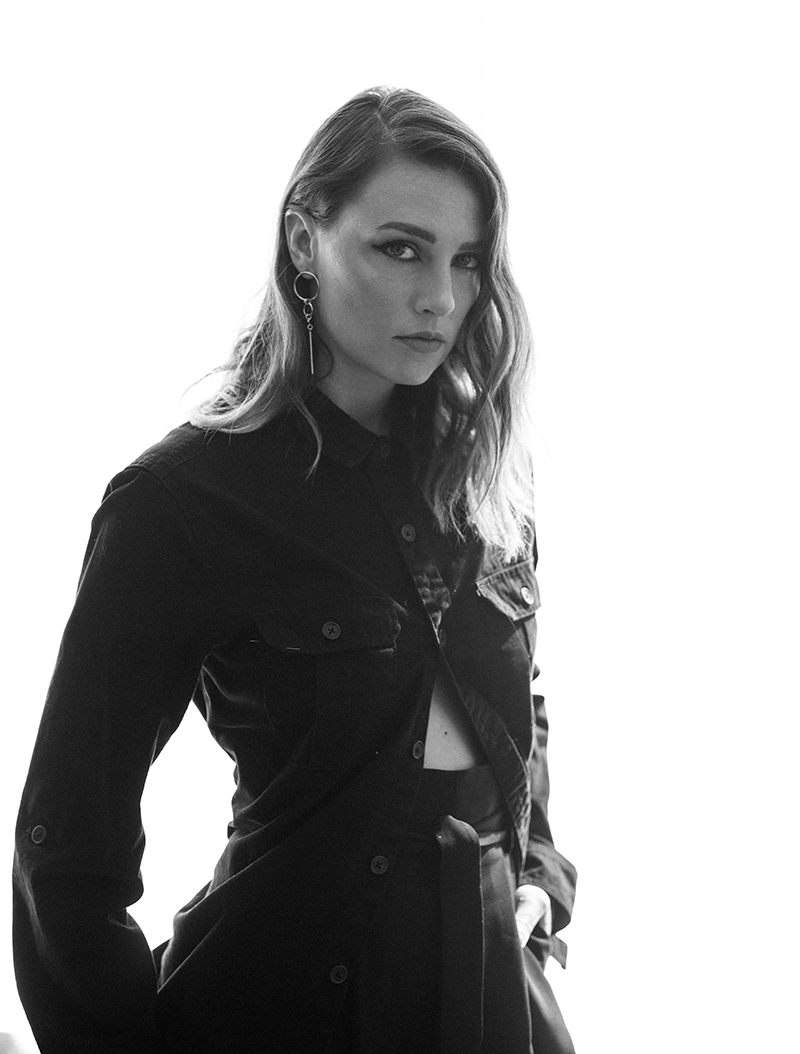 photos / Seiji Inouye 
CONNECT WITH CHELSEA:
FACEBOOK // SOUNDCLOUD // TWITTER