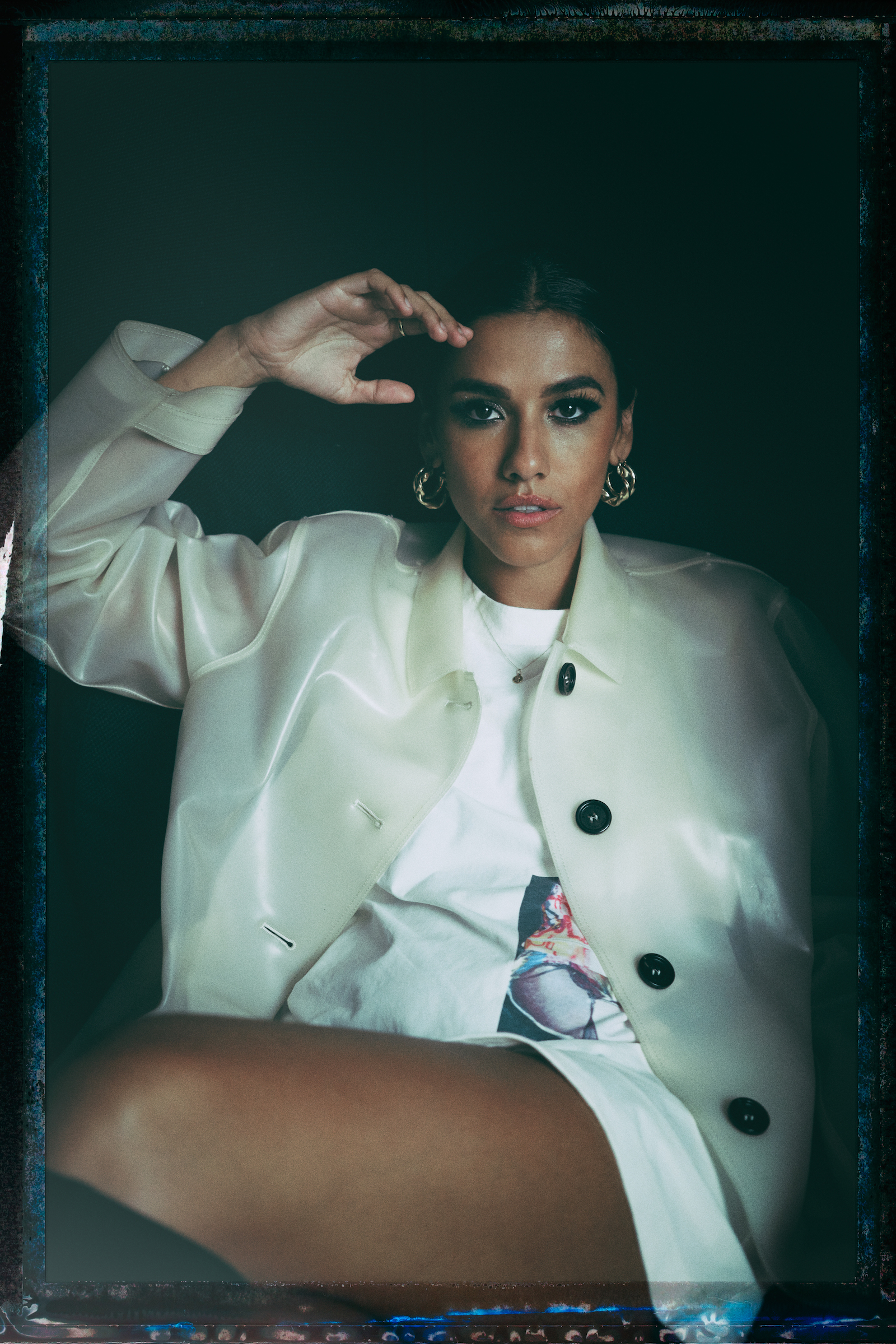 Charlotte OC is not new to the music biz, but her journey has shifted gears since the release of her debut LP a few years ago. The Lancashire native, née Charlotte O'Connor, allowed herself to feel the emotions that she'd heard about as a teenager at her mother's hair salon, and the tracks on 2017's Careless People are as dramatic as they are introspective. Fast-forward to today, the premiere of Charlotte OC's latest single, "Falling for You": she continues to emote, but this time, she feels inexplicable and infinite joy.
Sonically, "Falling for You" hustles along, propelled forward with quick plucks on a guitar; Charlotte keeps her vocals steady until the chorus when she lets out a wail, overwhelmed by infatuation. The new single will appear on the artist's forthcoming 'Oh the Agony, Oh the Ecstasy' EP, which, as Charlotte describes in our interview below, catalogues highs and lows of love and loss. She has learned so much from her recent work; her single "This Pain" marks her first foray into production, for starters. Read on to find out more about what went into the making of "Falling for You," including the impact of meditation, Sister Sledge, and the birth of her nephew.
The growing infatuation described on "Falling For You" is external—you don't have a crush, the crush has you! Is this a familiar experience for you personally?
CHARLOTTE OC: I'm extremely emotional and when I fall, I fall hard. When I do find myself in that true position of falling…it's heavy. But I actually wrote this song after my sister gave birth to my beautiful nephew Louis. I suddenly felt a whole new feeling I'd never felt before. I had not only a whole new respect for love, but a renewed love for life itself. How amazing it is to have a brand new member of the family that has little pieces of all the people you love! And that instant need to protect and love this human within a millisecond of meeting them! My mind had been truly blown and my heart had been stolen without me knowing.
You told V Magazine that until you worked on "This Pain," the production process "was alien" to you. Did you produce "Falling For You" or feel strongly about its sound?
I did not produce "Falling for You," but the song was still exciting to write and actually just happened effortlessly. It's not the most lyrically mind-bending song, however, it's simple. Sometimes that's all you really need to convey the feeling of something so universal. I remember the verse to the pre- fell so nicely into the chorus, and when that happens it's such a good feeling. It felt easy because I was feeling a new form of love that I'd never felt before. I wanted the production to feel like how "Thinking of You" by Sister Sledge feels. It has a certain warmth. That sound for me is the definition of falling in love.
Can you reveal anything new about the release of your forthcoming EP, Oh the Agony, Oh the Ecstasy?
The EP goes through the lows I felt (agony) and the highs of happiness (ecstasy). "Falling for You" is on there as well as two more nobody has heard yet. There's one called "Blue Eyes Forever" which is the most recent song off the EP…I think this song ["Falling for You"] gives everybody a little taster of what's to come in the summer. As for the video, with the current situation of the world, it's had to be held back. But I'm working on making a DIY video in the meantime.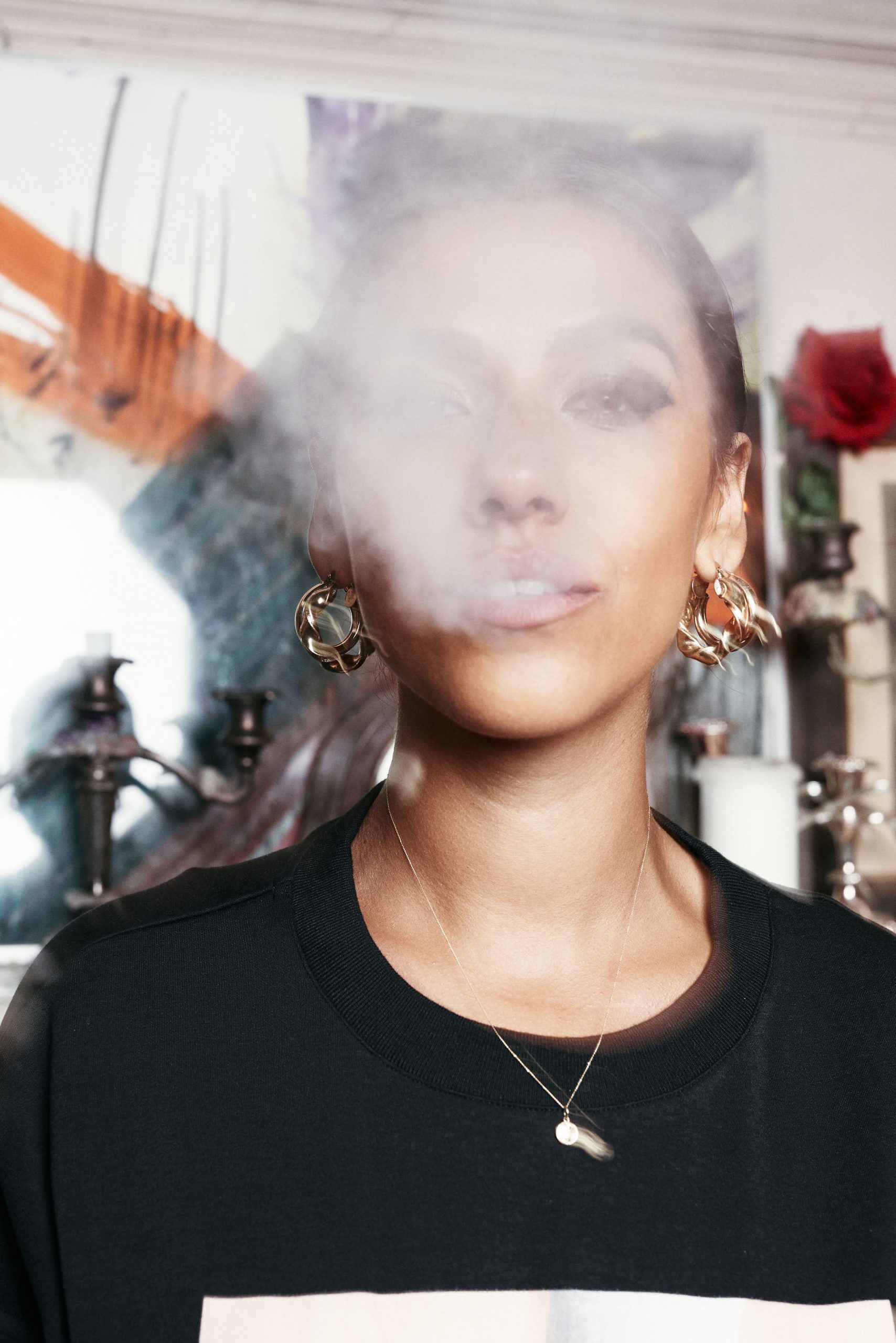 There is an interesting lyrical connection between "Falling For You" and "Freedom," which you released earlier this year. In the latter single, this lyric stands out: "There's freedom in the falling." Was this intentional?
The two songs aren't linked, however, all the songs are linked to the EP name. When I wrote "Freedom," I was lost. I wanted to write something to help manifest me feeling some kind of freedom and being ok with not being ok, or not knowing who I was or what was going on, because it's apparently all part of the process of growing up.
Let's end with some advice that you might have for people during the pandemic lockdown. How are you staying busy?
I'm back in Blackburn[, UK] at my parent's. This is the place where I first started writing. I don't know why but I'm finding it easier to be creative. Something about the world stopping makes me feel like I can breathe again. And I've actually been doing a lot of virtual gigs and Insta lives which I never used to do, and I'm absolutely loving it.
Walking my dog has been a lifesaver, and I've been meditating a lot, too. I'm not one to push anything onto anybody because everybody is different, but it's really helped me. As soon as I've done it, all the things I couldn't handle or understand seem to be manageable. I'm grateful I've started practicing it especially in this current moment. Thank god for Headspace!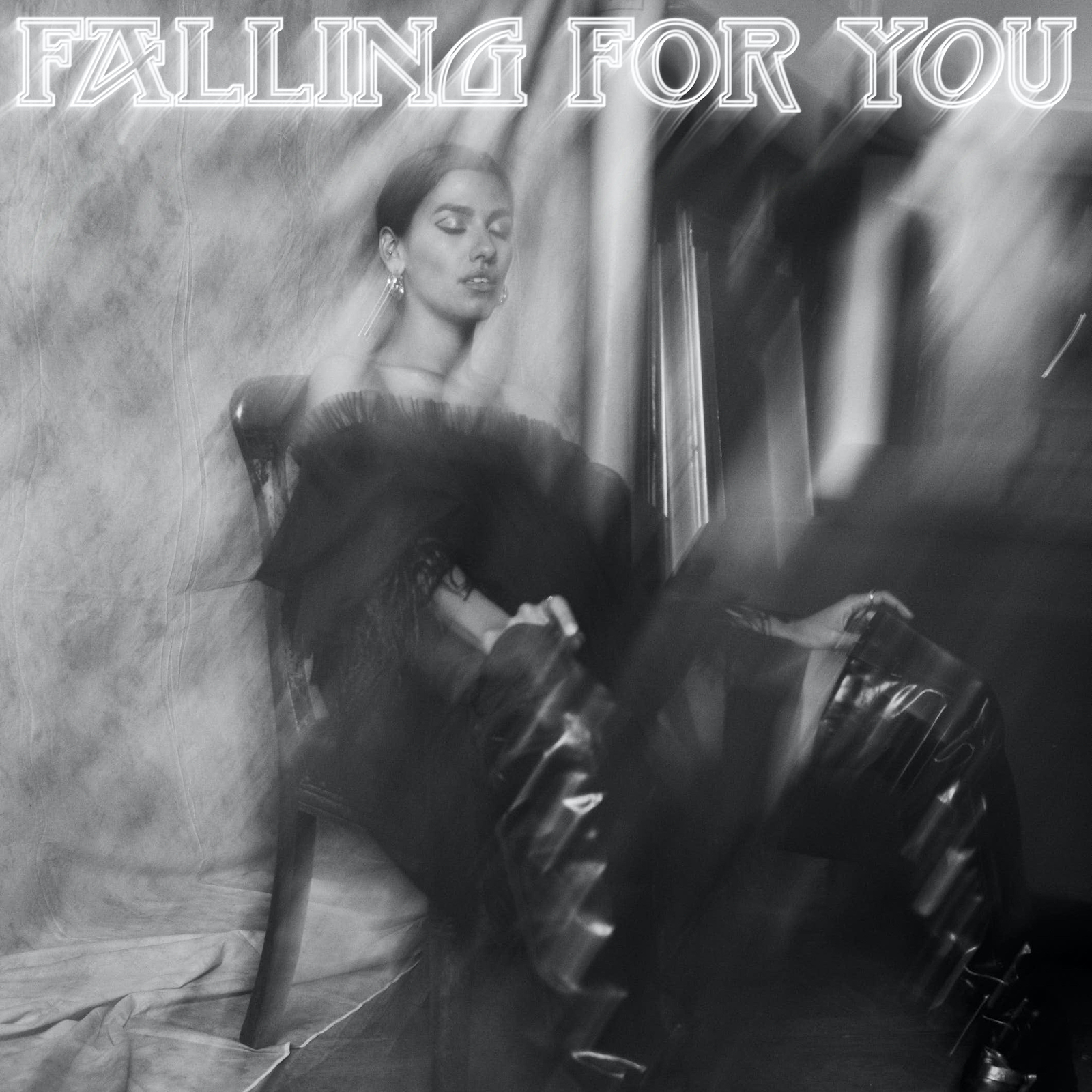 CONNECT WITH CHARLOTTE OC:  
INSTAGRAM // SPOTIFY //WEBSITE
photos / Maximillian Hetherington
story / Zoë Elaine