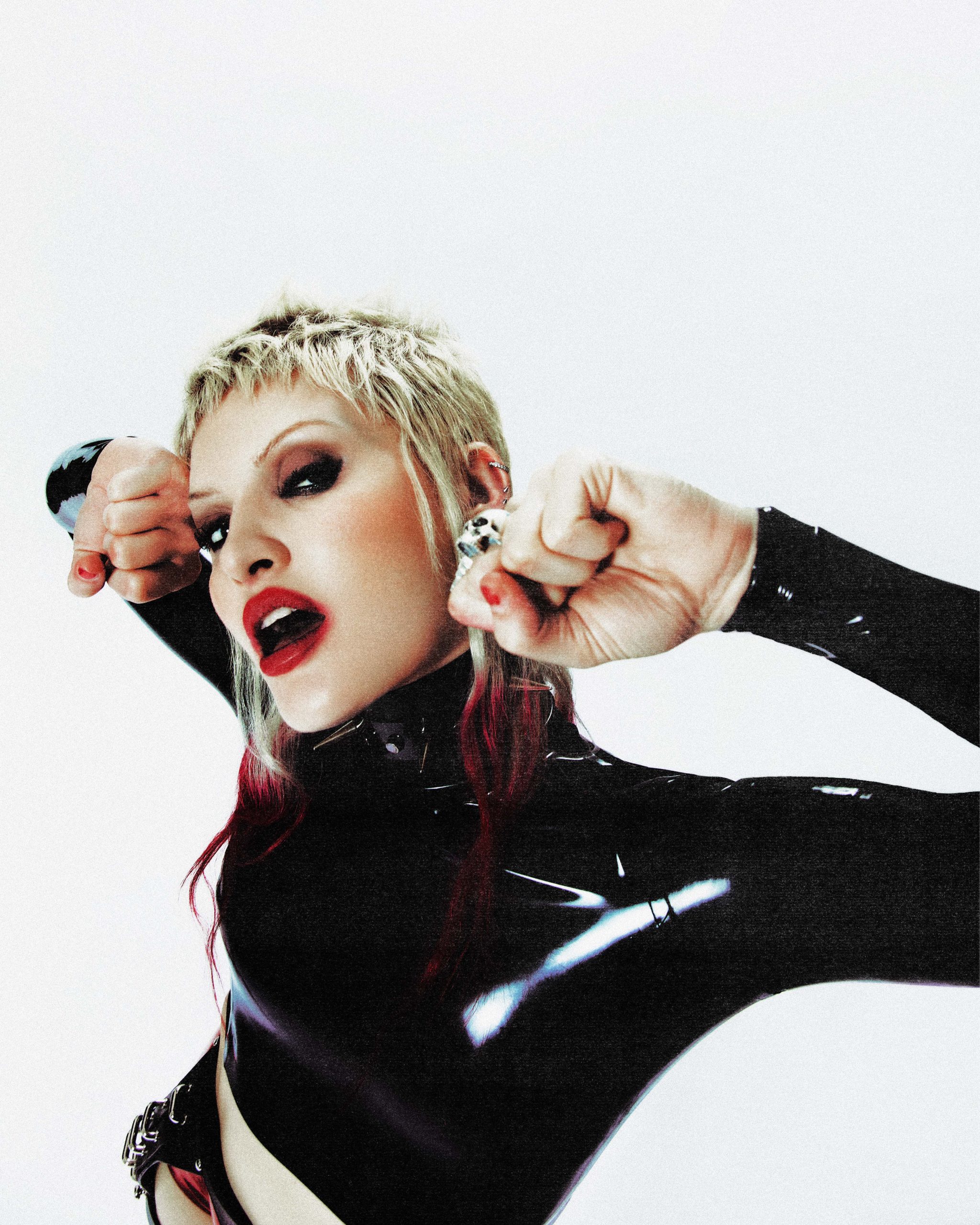 CASSYETTE's big bold and blonde attitude took over the UK kingdom as soon as she hit the scene, leaving everyone in a chokehold ever since. The punk-rock goth-pop singer's music debut was in 2019 when she released her single "Jean." Since then she has released ten additional singles and her "Sad Girl Mixtape." CASSYETTE is set to start a European headline tour starting March 10th in Liverpool. With sixteen live shows approaching, LADYGUNN was lucky enough to catch up with CASSYETTE before her tour journey begins.
You've just released your debut mixtape 'Sad Girl', how does that feel? 
So fucking cool! You spend so long making the music and a lot of the time the music doesn't even see the light of day, so it feels awesome for it to be out there living its best life for everyone to have.
Who is your favourite historical Sad Girl? What is the sad girl movement?
Probably Britney, she has been through a LOT very publicly and has come out the other end fighting for herself. I really admire her. 
But there are a lot of women in many different situations having to fight for themselves in a major way right now. 
My music is about my own experiences so to be honest my topics are incomparable.
The sad girl movement in a nutshell is about becoming your own best friend. And learning to support yourself when shit gets hard. 
You're about to headline a European tour, how do you prep for that?
I have so many drawings in my sketchbook of what I've been planning the stage set to look like. I'm still independent so I'm on a budget, but it's so fun coming up with cool ways to make it look fire af and like a full production.
The theme this tour is green slime haha.
Other than that, just rehearsing new songs. I'm so excited to play these new ones live. When I tell you it's gonna go off! 
You've toured with some amazingly iconic musicians in the rock space. How do fans of these groups specifically male fronted groups receive you?
Yes for sure it's pretty good vibes 
How has the UK played a part in shaping your artistry? What about the US and any other regions?
Touring the UK has been so much fun! I've done that way more than anywhere else so far, so I guess live wise I'm used to the rowdy English crowds  I've found the pits to be bigger so far. I did my first shows in Europe and one show in the US this year and that was my first time away from home and loved that too. I feel like these days because of TikTok and Spotify etc. fans seem to be from all over the place, but I've had a lot more support over here on UK radio which has been sick!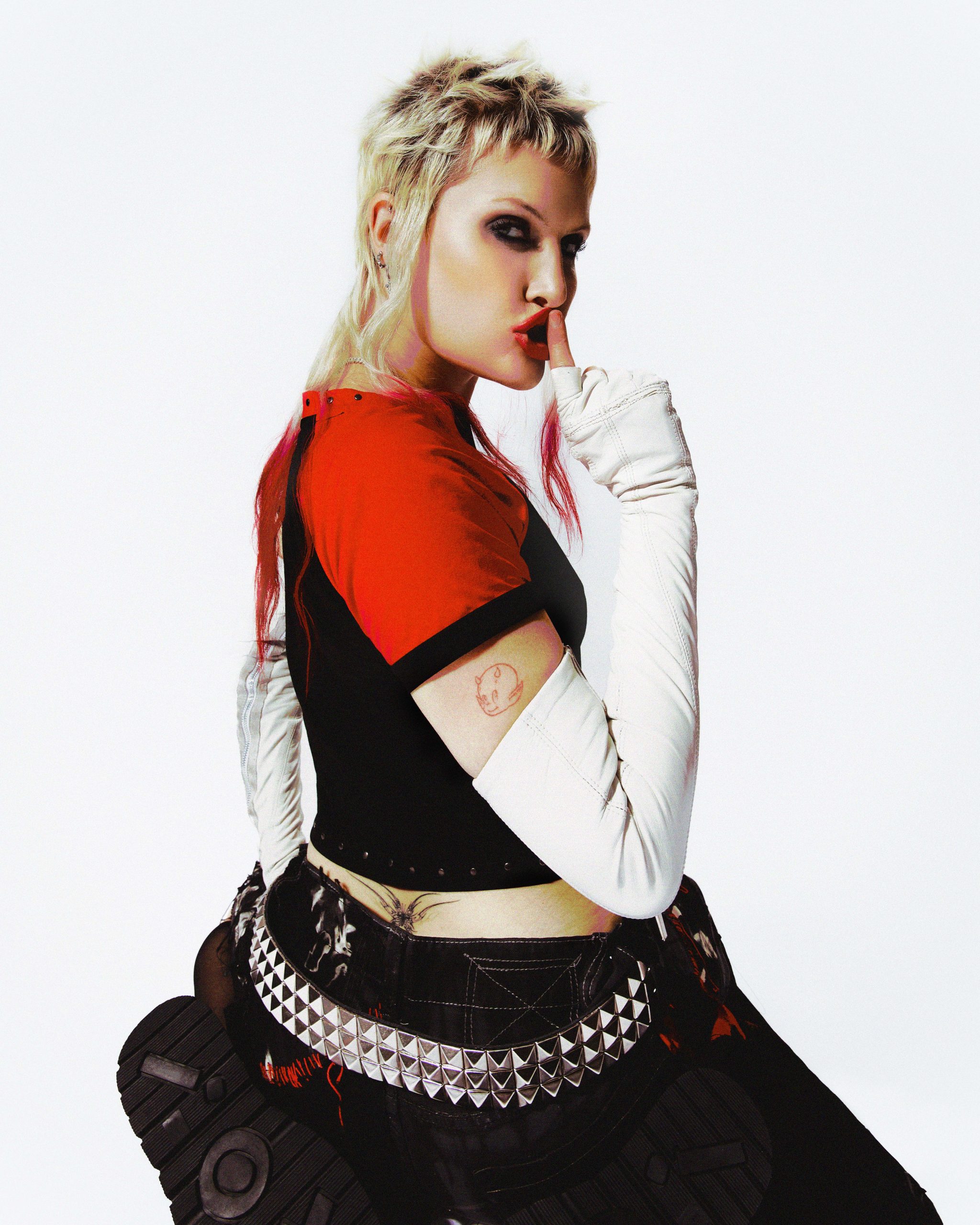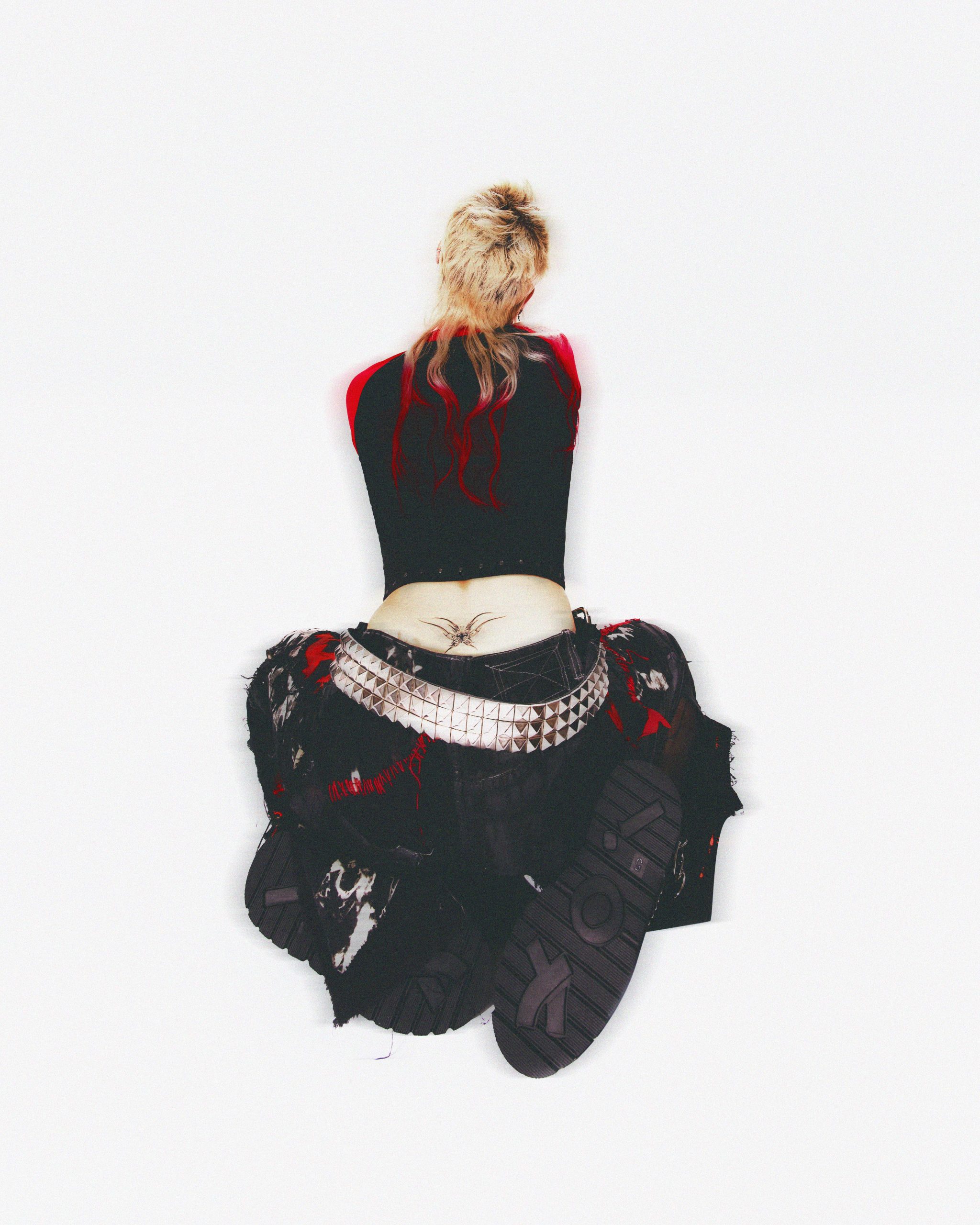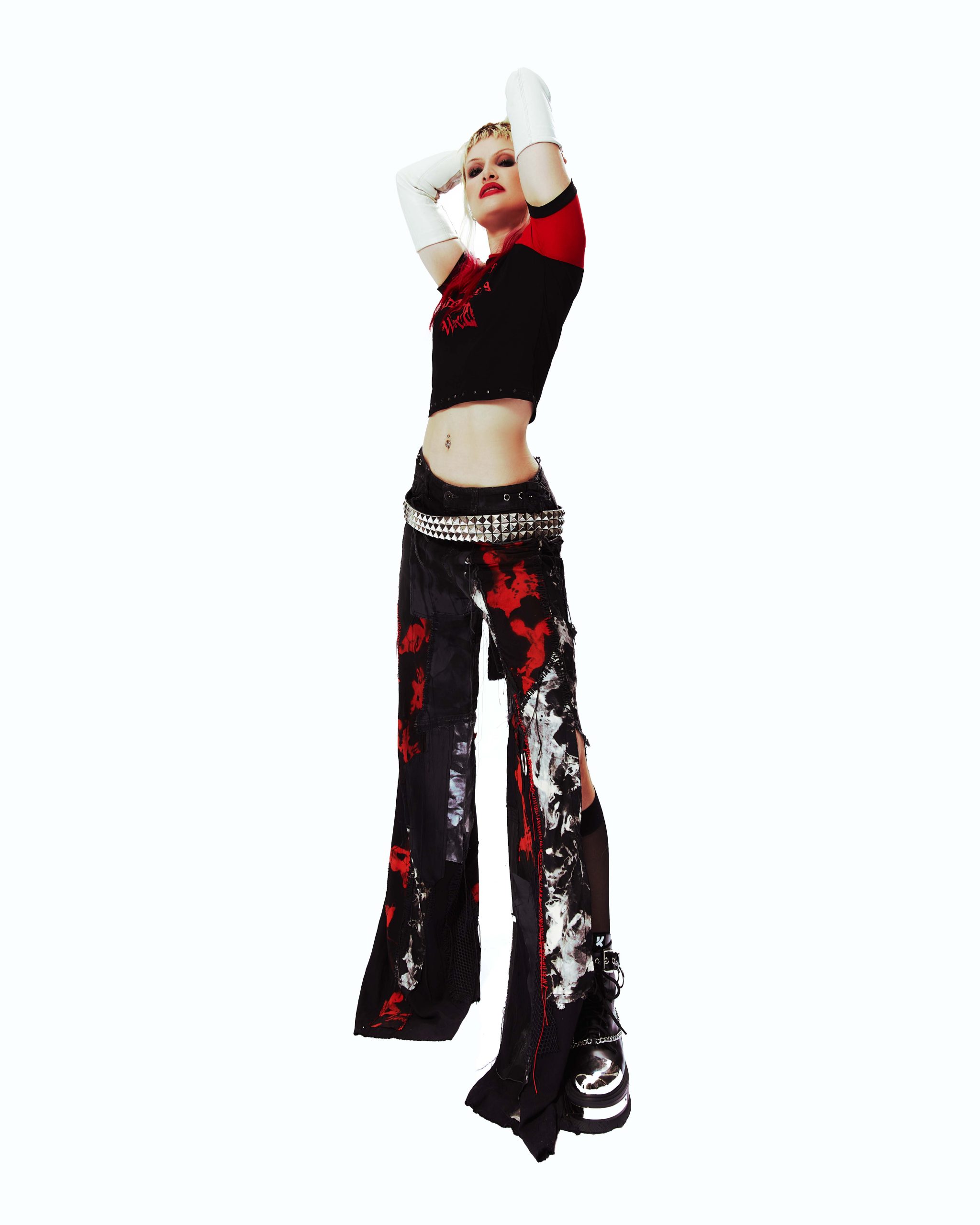 Top – Asian Girl Club Belt – Underground Gloves – Soma Faitanin Trousers – Lucian Clothing Boots – Koi Footwear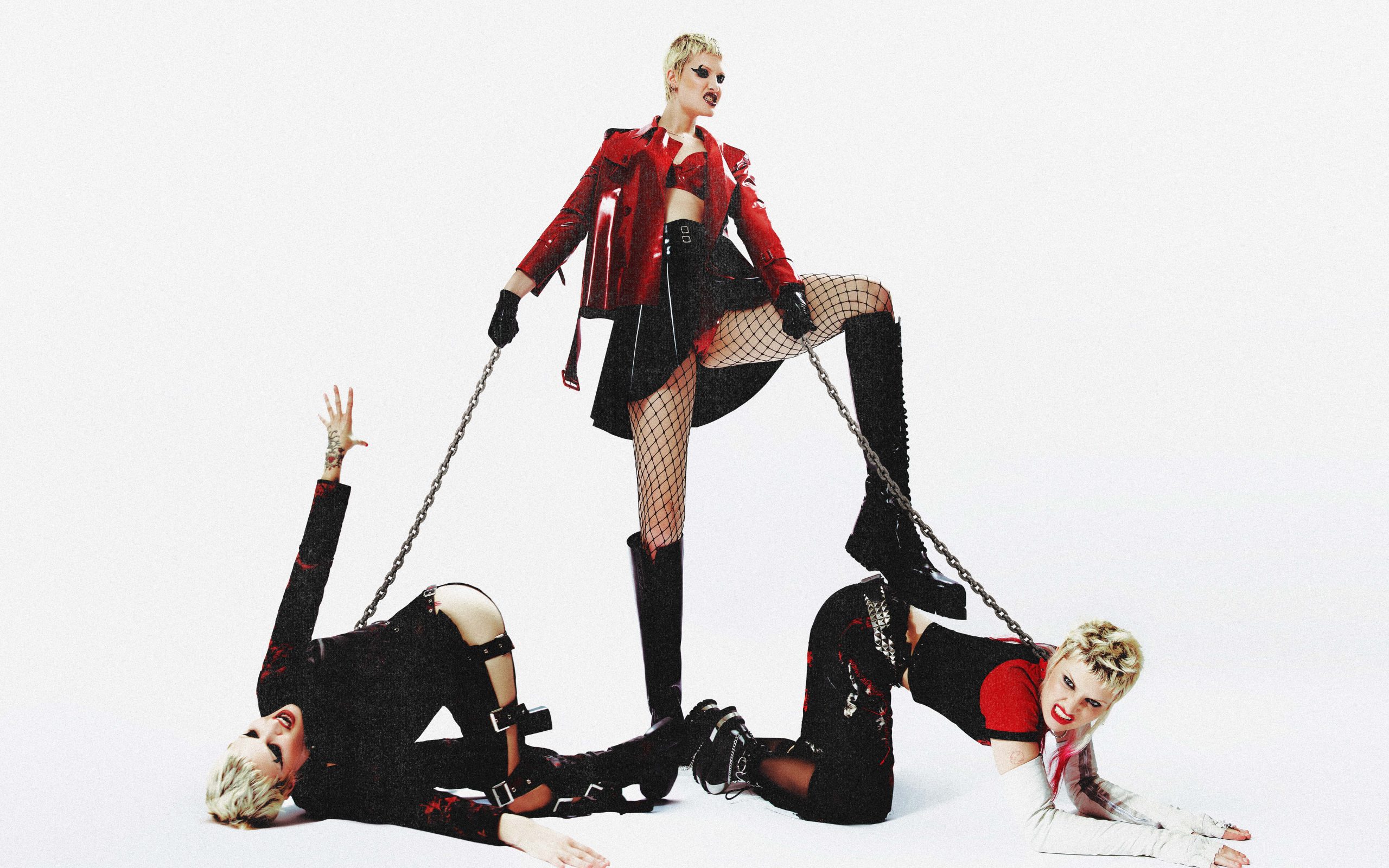 You played your debut US show last year, what was that moment like?
It was so fun! JEDWARD came to the show and were in the pit haha – they are such angels! The US show was crazy; so many people actually flew across states to come. It was wild! 
How has your style musically and fashion-wise grown over the last few years?
A lot I guess. I love evolving. I will always evolve 
What do you think was a driving force in your life to create?
Wanting to enjoy existing/fear of death/wanting to be free 
When did you start to feel like "Omg I'm legit?"? Have you ever suffered from imposter syndrome?
Haha no never, I am a chronic self-hater and always will be. I have accepted that so I try not to focus on anything other than being creative because the only thing that could make me feel 'legit' is just making stuff for other people 
What has helped you navigate the music scene as a business?
Trusting my ability to create and always make art I love. I make music and art all the time and just focus on that because if you don't make anything good, you can't make your art a business and when you make good stuff, people want to do business with you. 
Are there any other genres you want to explore as an artist?
YES 
What helped you when you first started playing out live in London?
Not being afraid to embarrass myself. And that I was lucky enough to have friends that are great guitarists who believed in me and played for free at the beginning.
What is the kindest thing someone ever said to you?
After my dad passed away my mum told me 'Your dad would be so proud if he was here to see this' at my headline show in London last year. 
Who is the most influential person or thing you ever met?
My grandma, she's a pretty amazing person. She's done a lot for communities around the world. She's actually receiving an OBE award this month for her work. Her name is Charlotte Young and she's Rad! 
What is a dream day for you?
Oooh to be with my dogs and watch movies, if I'm feeling like chilling. Otherwise, going to a festival with my friends  Or maybe a water park, I love water parks.
If you could do a "normal" job for a week, what would you do?
I would probably be a dog walker or a graphic designer or something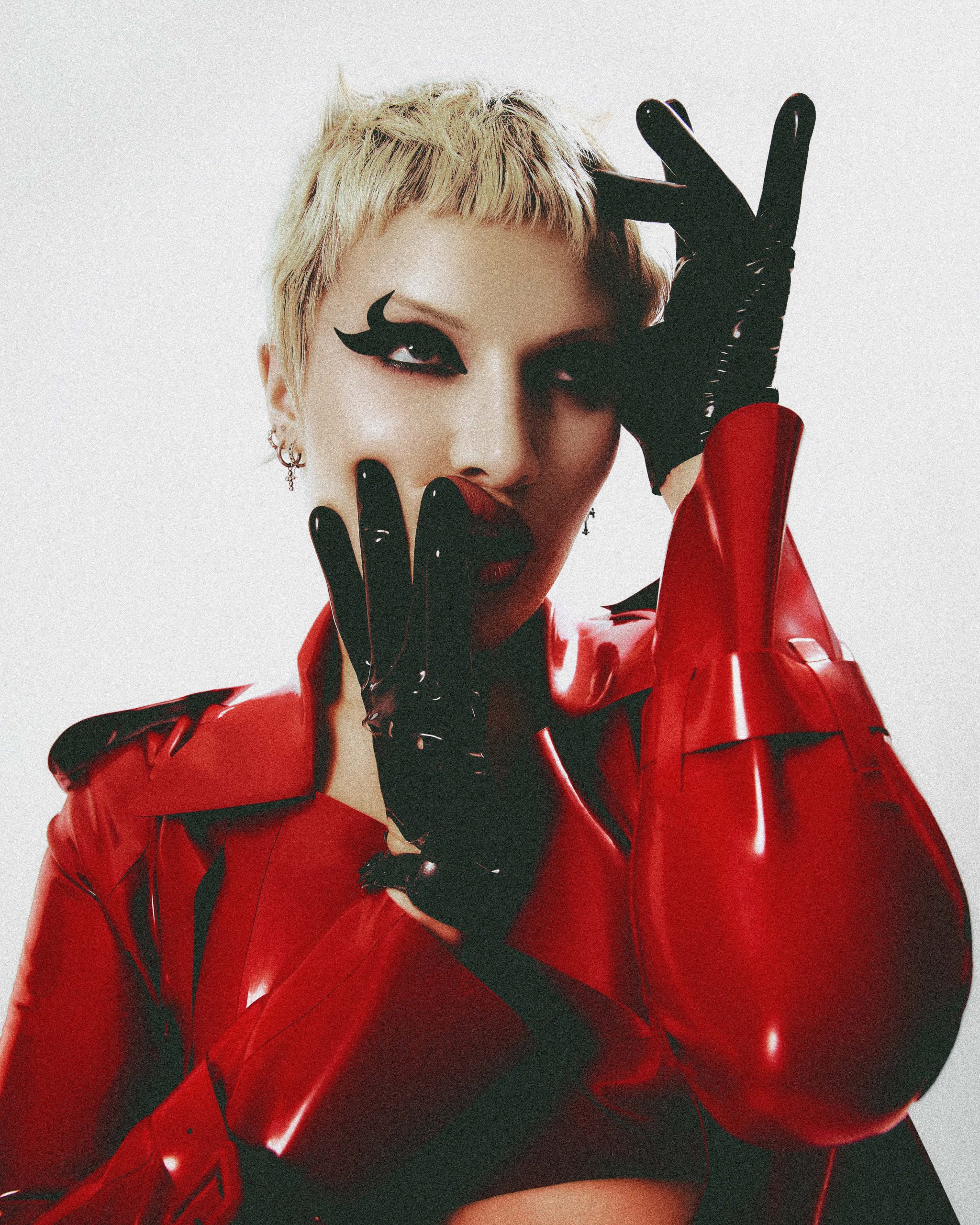 Full look – Atsuko Kudo Earrings – stylist own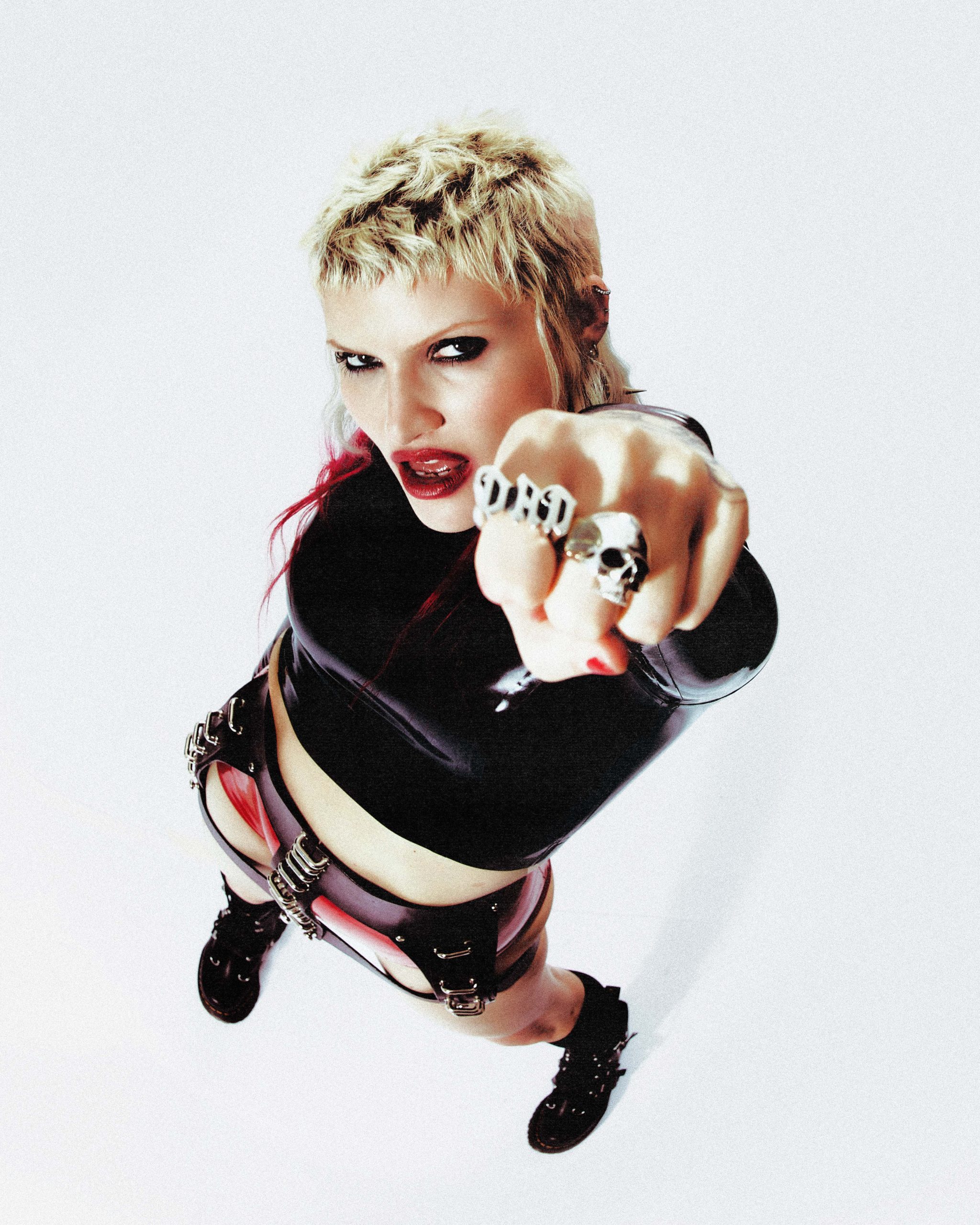 Rings – Great Frog London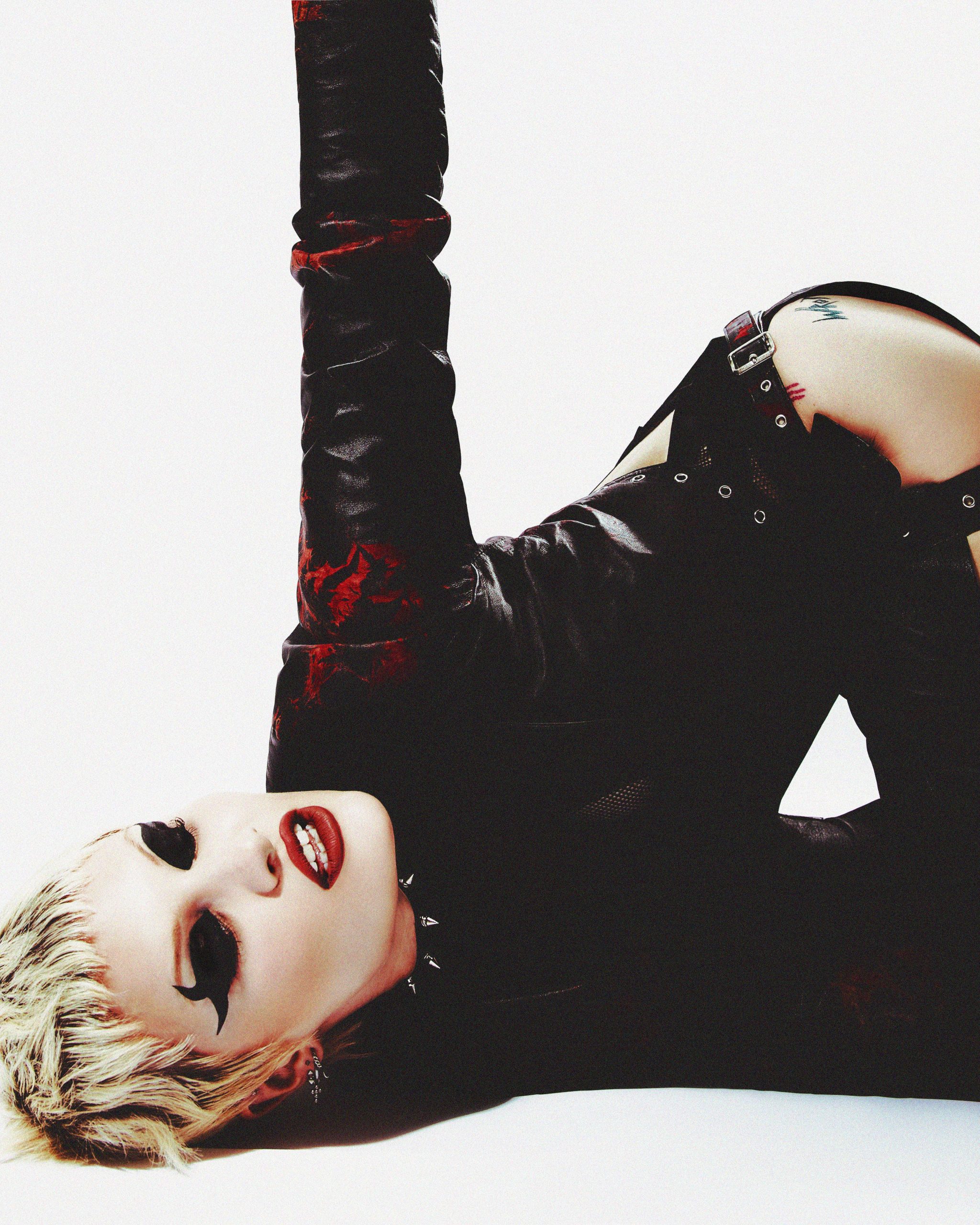 HAIR: Reiss Alexander  @reissalexander
MAKEUP: Callie Foulsham @calliefx
STYLIST: Samuel J Borg @samuelsoonn