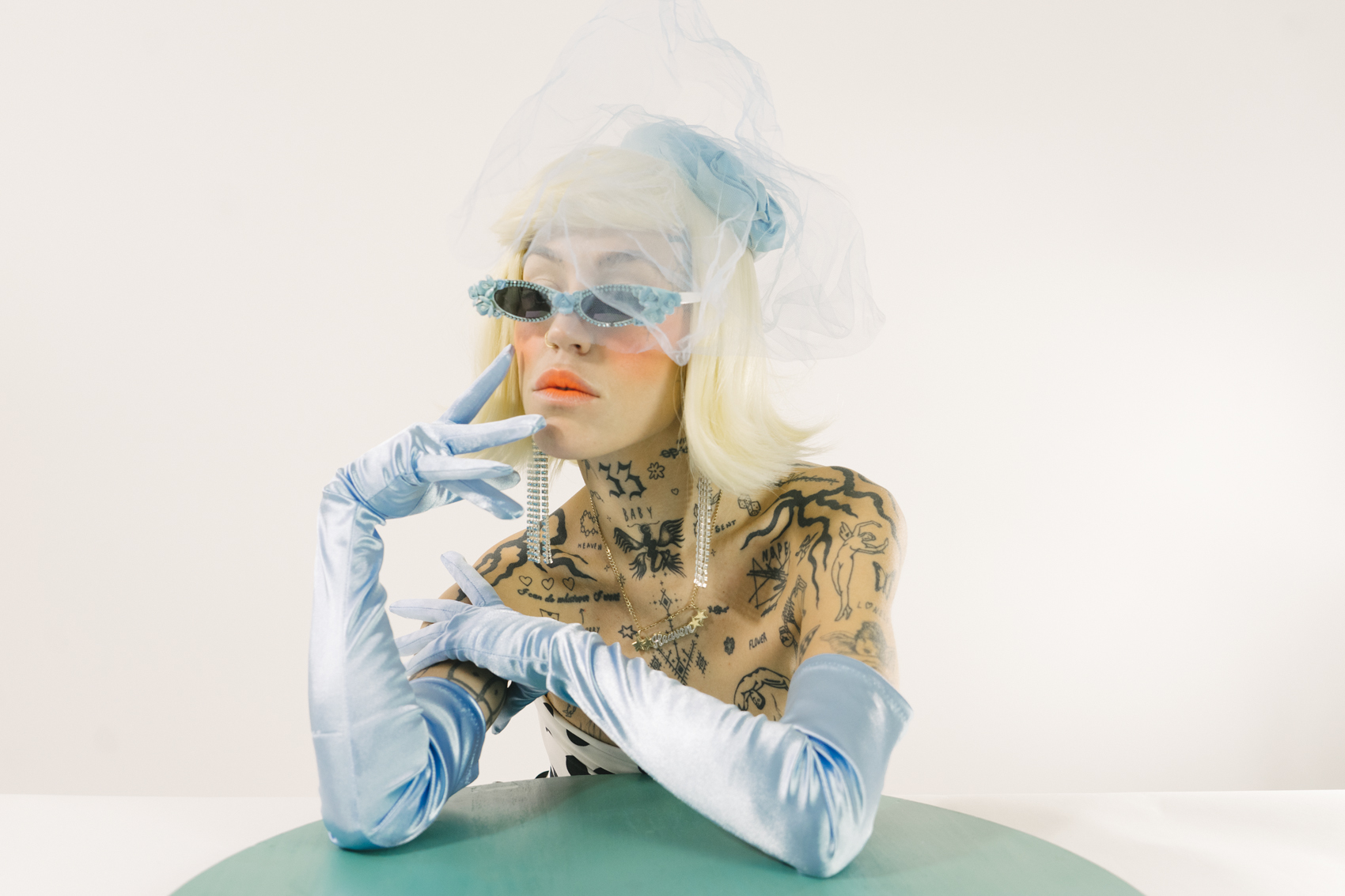 Brooke Candy is in the midst of a major creative liberation.
After spending many years as an independent artist, releasing singles like "Das Me" and "I Wanna Fuck Right Now," the self-proclaimed "Freaky Princess" signed to Sony's RCA Records in 2014, where she planned to release her debut. Instead, she left the label in 2017, which left her feeling suicidal and uninspired. Finally, in the fall of 2019, she released her debut album Sexorcism via independent label NUXXE. Now that the album is finally out, one might think she's taking a moment to soak it all in. 
"I feel nothing," she says of its release. She's clearly feeling a little burnt out, and rightfully so. Candy co-wrote every track and directed or co-directed almost every music video released from the project so far. Now she's thinking about her next move, whatever that may be: "It's like wow, I created this thing, and it took up all my time, and then I made all the visuals for it. It's all done, now what do I do with my brain? I just start again."
Though her mind is miles ahead, Candy is still deep in the Sexorcism era. She's released five music videos from the indie project to date, each with a unique song-to-screen translation. For "Nymph," it's direct. The track is laden with lyrics "inspired by a sex-crazed fairy or elf" ("I'm suckin' my unicorn every night / My fairies and sirens be swimming in Sprite"). Its fitting visual follows Candy as a mythological creature (surrounded by others) through a sexual fantasyland forest with waterfalls, Shibari ropes, and near-nudity.
For "Freak Like Me," a collaboration with singer TOOPOOR, she instead opted for a cheeky metaphor. "I'm not America's sweetheart, I'm more like Jeffrey Dahmer," Candy raps on the track. In the video, however, the two artists throw a high-fashion slumber party complete with pillow fights and matching outfits. She opens up about the video amid a coughing fit on the other side of our call.
"Sorry, I just ripped a huge bong load…hold on. Oh my fucking God," she says, catching her breath. "[For] 'Freak Like Me,' you assume spooky, scary, Marilyn Manson, and I kinda just wanna be cute, 'cause honestly, to me, that's freaky. I don't know. That's my idea of a freakshow," she adds, sounding a bit more relaxed than before.
But she was stressed earlier in the day following the video's release, when she decided to read every YouTube comment that appeared under it––the good, the bad, and the ugly. Calling herself a "masochist" for doing so, she adds that she texted another one of her many Sexorcism collaborators for support: Iggy Azalea. 
"I know that if I'm getting hate, fucking Iggy is getting it times a billion. I said, 'Does this break you like it breaks me?' She was like, 'To put this all into perspective, I uploaded my video [with] a live countdown, and it had thumbs down before it was even out,'" Candy reads directly from their text conversation. "People will hate something that doesn't even exist. It's so crazy."
Candy feels that she and Azalea were bred to be the same type of artist, and they do have a lot in common. Both artists are white women who rap, and both found themselves crossing cultural boundaries early in their careers. Azalea was accused of using a "blaccent" and criticized for rapping some racially insensitive lyrics, and Candy often sported long, bright-colored braids as a signature look. They've both had to learn from their mistakes, Azalea a bit more publicly. Candy is straightforward with her regrets: "I definitely would not have braided my hair like that had I known…it just wasn't appropriate. If I could take back anything, it would be that."
The two also shared similar experiences leaving major labels––Candy with RCA and Azalea with Island Records––in favor of independent labels. On Sexorcism, Azalea is featured on "Cum," a '90s house-inspired track with hyper-erotic lyrics ("Make me cum, make me squirt / See my titties through my shirt"). When asked if she thinks their former labels would have let either of them release the song, Candy responds with a firm "fuck no," adding that she wants to make a video with "as many nods to cum as we can get away with without getting blocked."  
Azalea and TOOPOOR are only two of twelve artists featured on Sexorcism. Another is Candy's longtime collaborator and friend, Charli XCX, whose penchant for frequent features inspired the rapper's abundant use of them on her own album. The two musicians first paired up on "Cloud Aura," which appeared on XCX's 2012 mixtape Super Ultra and her major label debut, True Romance, a track XCX references in her verse on their Sexorcism cut, "XXXTC." Their five collaborations have helped broaden Candy's audience, and now she wants to use her platform to do the same for other artists.
Candy wants to showcase drag queens, and has even featured RuPaul's Drag Race stars Violet Chachki and Aquaria on the track "Rim." It's another '90s house-inspired track that features silly (and very horny) spoken word verses. ("Why is it bad to feel so good? Isn't it delicious?" Chachki asks on the track.) Candy recalls a conversation in which Aquaria dished to her about how rare it is for a drag queen to be a featured vocalist on a non-drag artist's song: "They're always looked at, but it's never their voice. I mean, the song's 'Rim.' It's not that serious, but it's cool."
Other artists featured on Sexorcism include recent Ladygunn cover star Rico Nasty and Ashnikko, who recently scored a major viral hit on TikTok with her song "STUPID." Candy has worked with many artists on the cusp of major success, proving herself to be a bit of a tastemaker––perhaps most notably so with Lizzo back in 2017. The pair toured together on Lizzo's Good As Hell Tour, and Candy even styled the video for the No. 1 hit "Truth Hurts." 
"I have a gift––maybe it's a bizarre thing, where I can just tell when someone is talented and when someone isn't. It's just a gut feeling," Candy details, adding that she believed in Lizzo "when no one on planet earth really even knew or gave a shit." She gushes about how big of a fan of Lizzo's she is, proclaiming, "She literally can do everything. She can actually play instruments. She can actually sing. She can actually rap. She can actually dance. She's actually changing the female form. She is change."

Between the creation, release, and promotion of Sexorcism, Candy also found the time to get married to her husband, the "love of her life" tattoo artist Kyle England, who she has since moved to New York City with. When I bring up the wedding, however, Candy gets quiet. When I ask if marriage has affected her artistry in any way, she admits, "Well, it's calmed me down quite a bit…I think being married, or having ownership over someone just, no matter what, slows them down."
As for New York, a city known for its fast pace, Candy feels it's slowed her creativity as well. "All I do is stay inside all day…I've become agoraphobic," she mutters. No matter how free and liberated an artist like Brooke Candy can be, even she can find herself stifled purely by life. 
That being said, Candy won't be inside for too long. She's about to embark on the Sexorcism Tour to Europe and Asia (with plans to expand to North America). She's excited about conceptualizing a new show, and she's bringing a new set of dancers on stage with her. She plans to choreograph the show to take her body to new extremes––something Candy has become known for, whether she's performing while tied up in Shibari ropes or rapping while being body slammed in a wrestling ring. 
"I think it's just an obsession with pain, and how far I can take my body, and what my mind tells me is enough," she shares about what feels like not only her approach to performing, but her artistry in general. "It's just a test for myself to see what my limits are." 
Whether she's recovering from label drama, seeking out new talent, flexing her directing muscles, testing her physical limits, or figuring out how to do it all while dealing with personal hardships, Brooke Candy needs a challenge in order to reach her full creative potential. Lucky for her, she's constantly striving for more, and new challenges will only continue to lend themselves to furthering her ever-evolving artistry.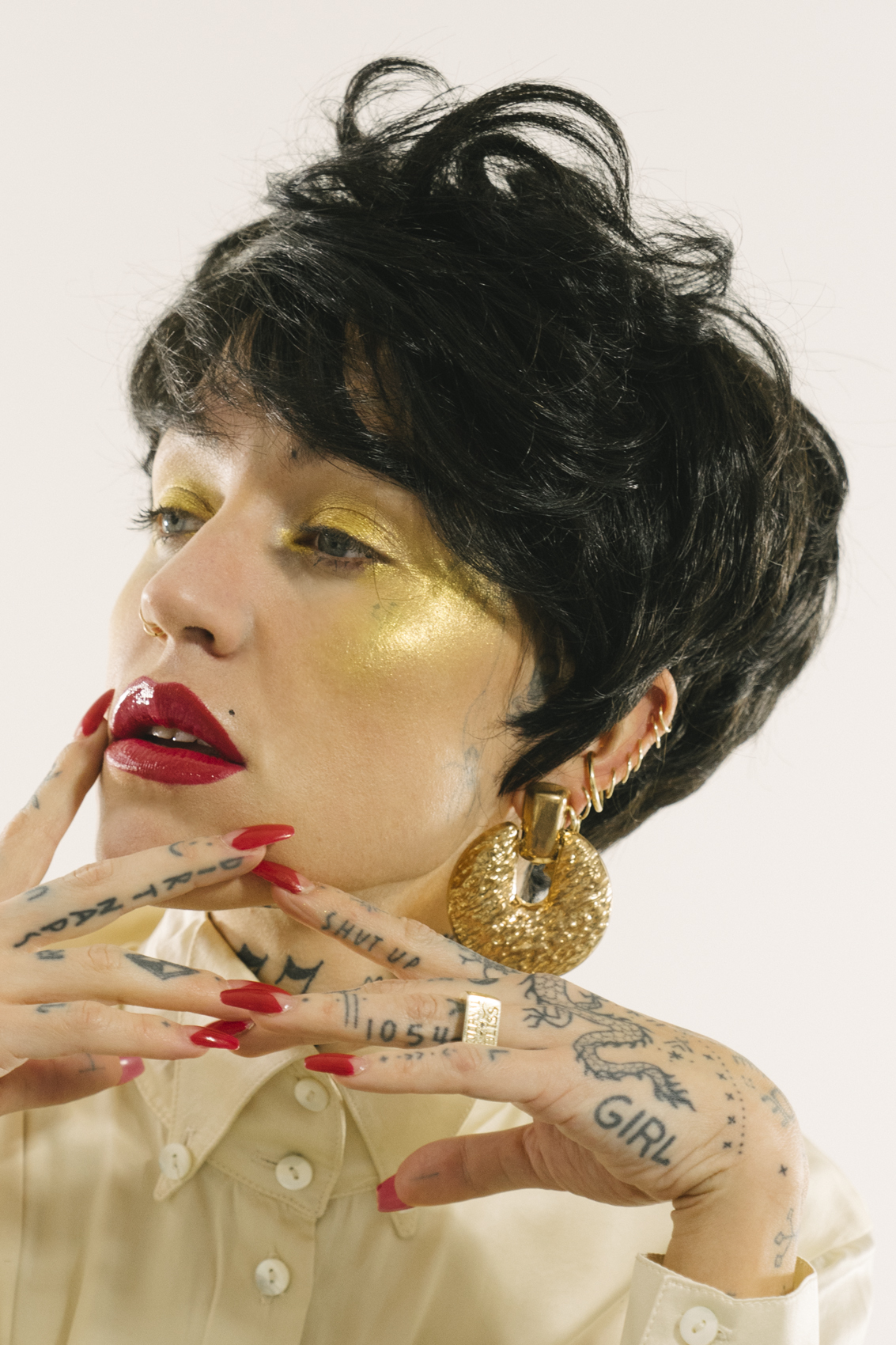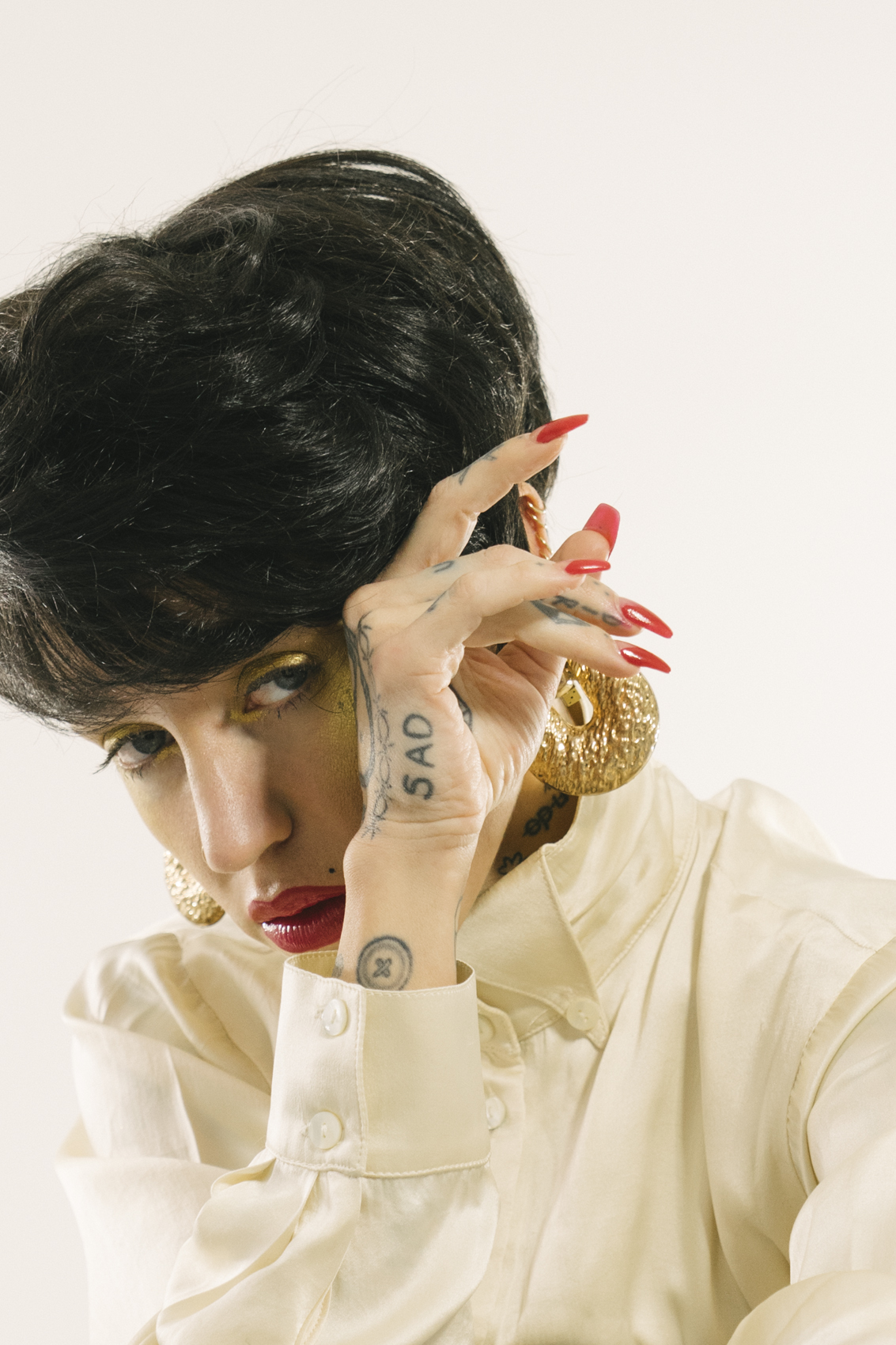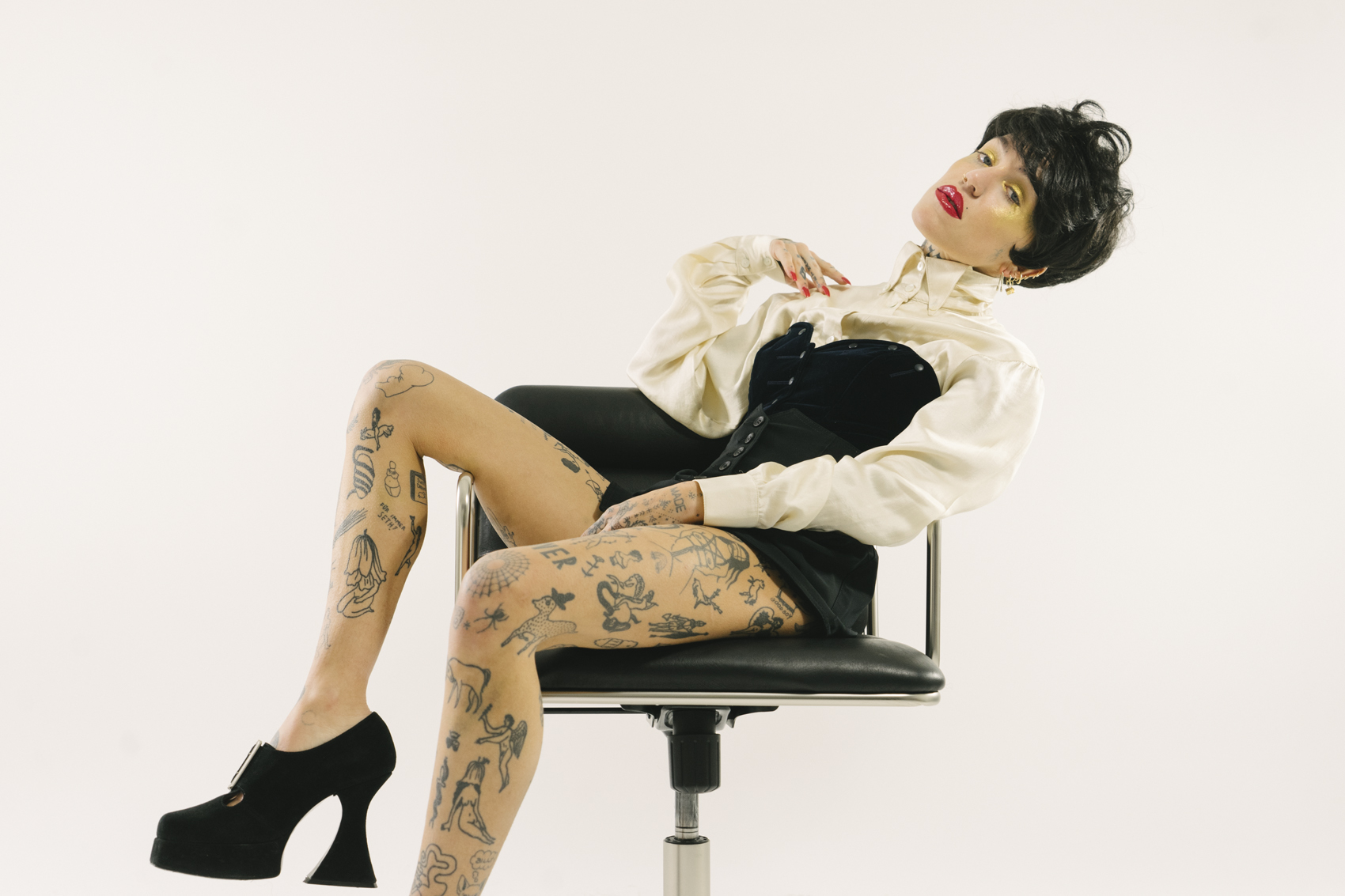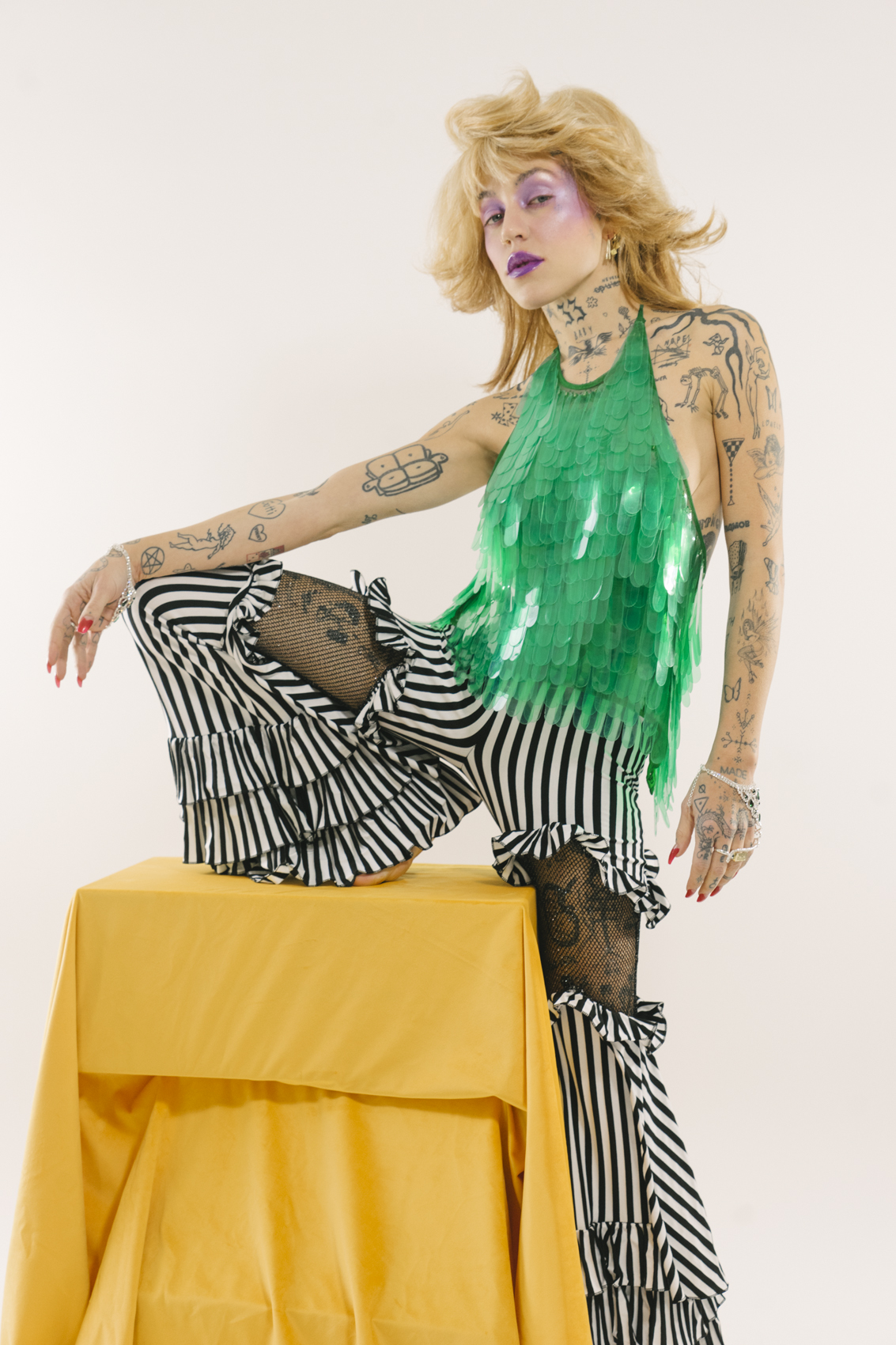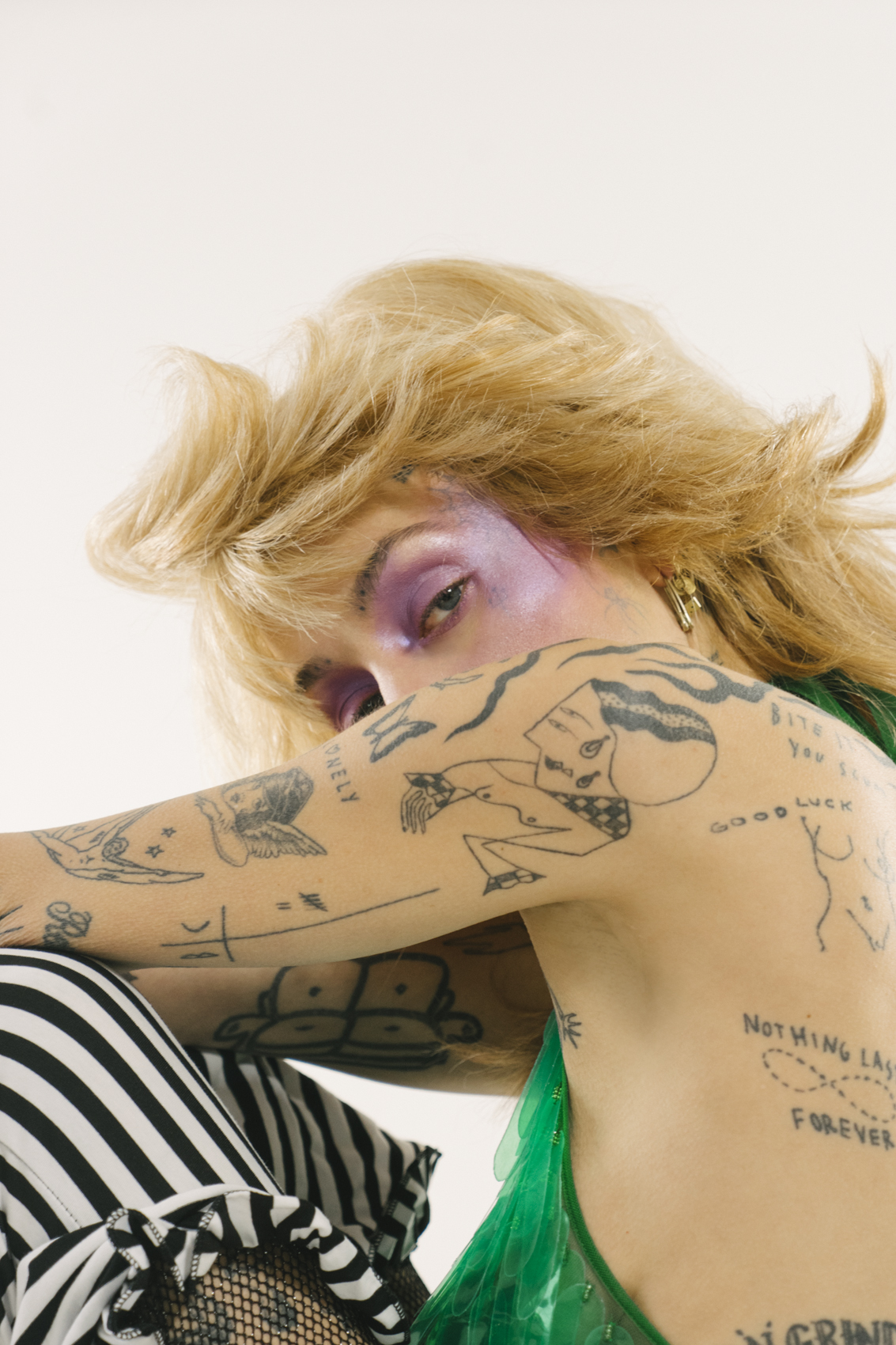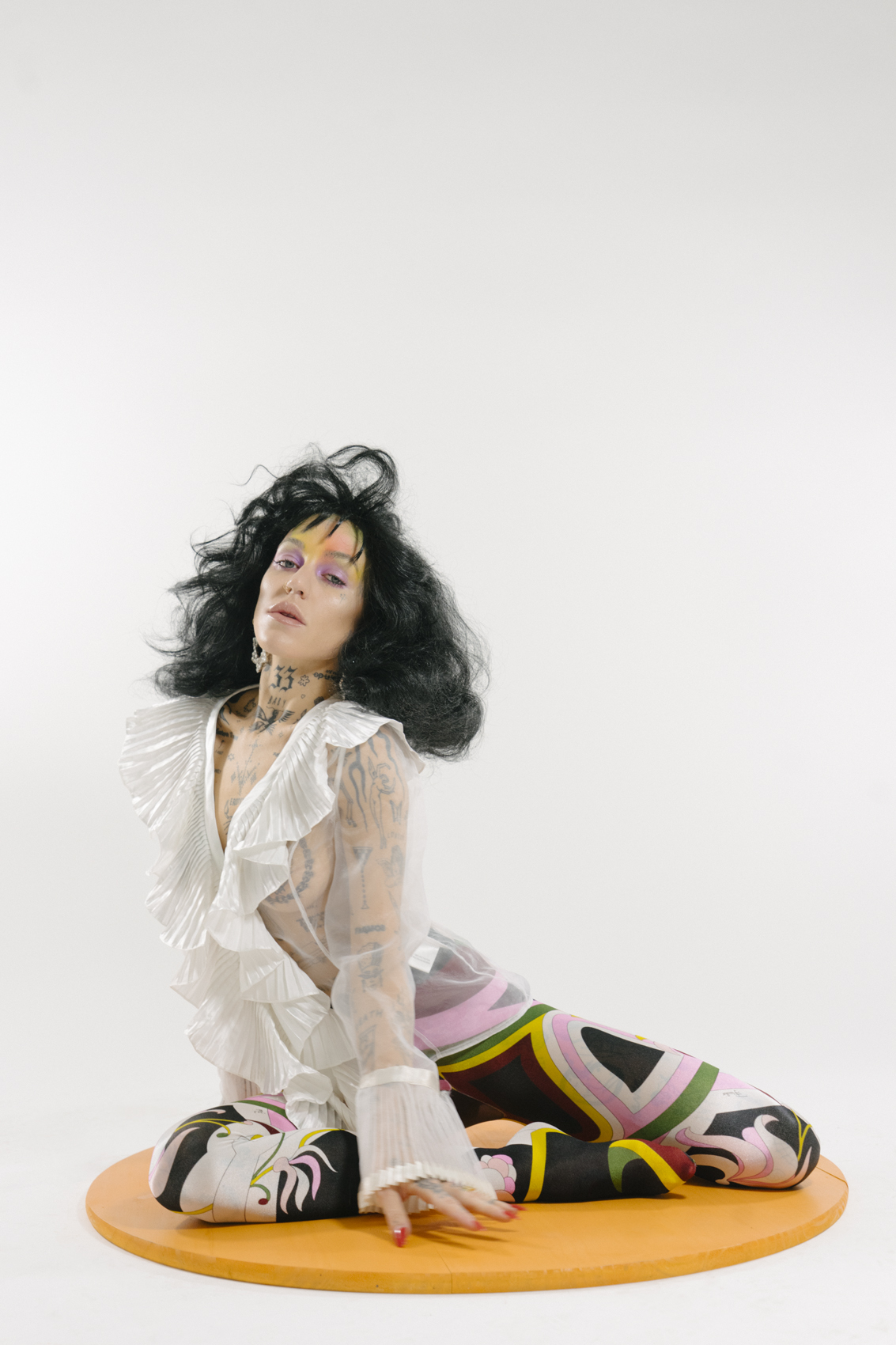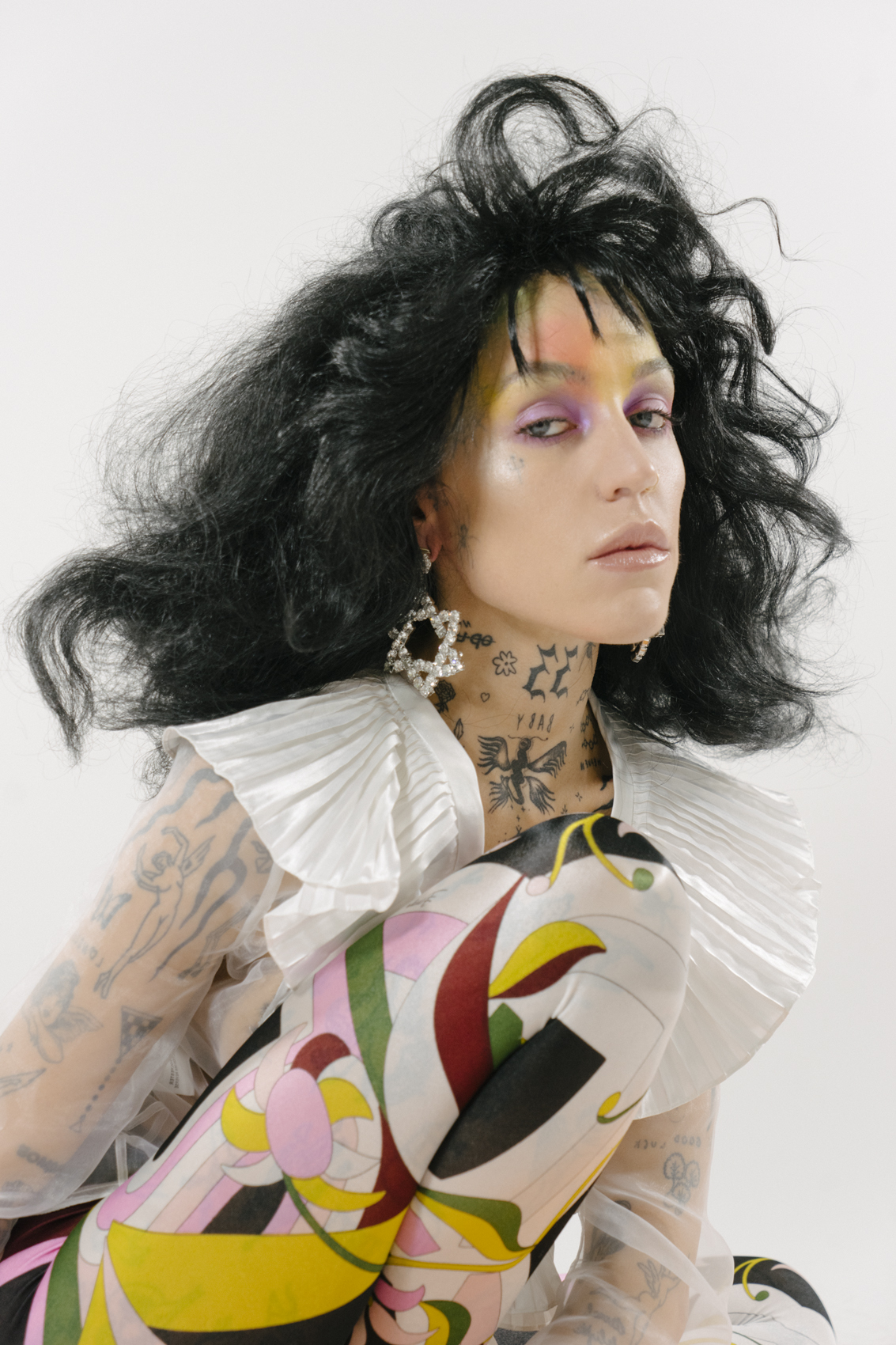 all clothing, Gabriel Held vintage.
CONNECT WITH BROOKE CANDY:
INSTAGRAM // ITUNES // TWITTER
---
story / Jack Irvin
photos /  Logan Jackson 
styling  / Gabriel Held
makeup / Robert Greene 
hair /  Stefani Annaliese