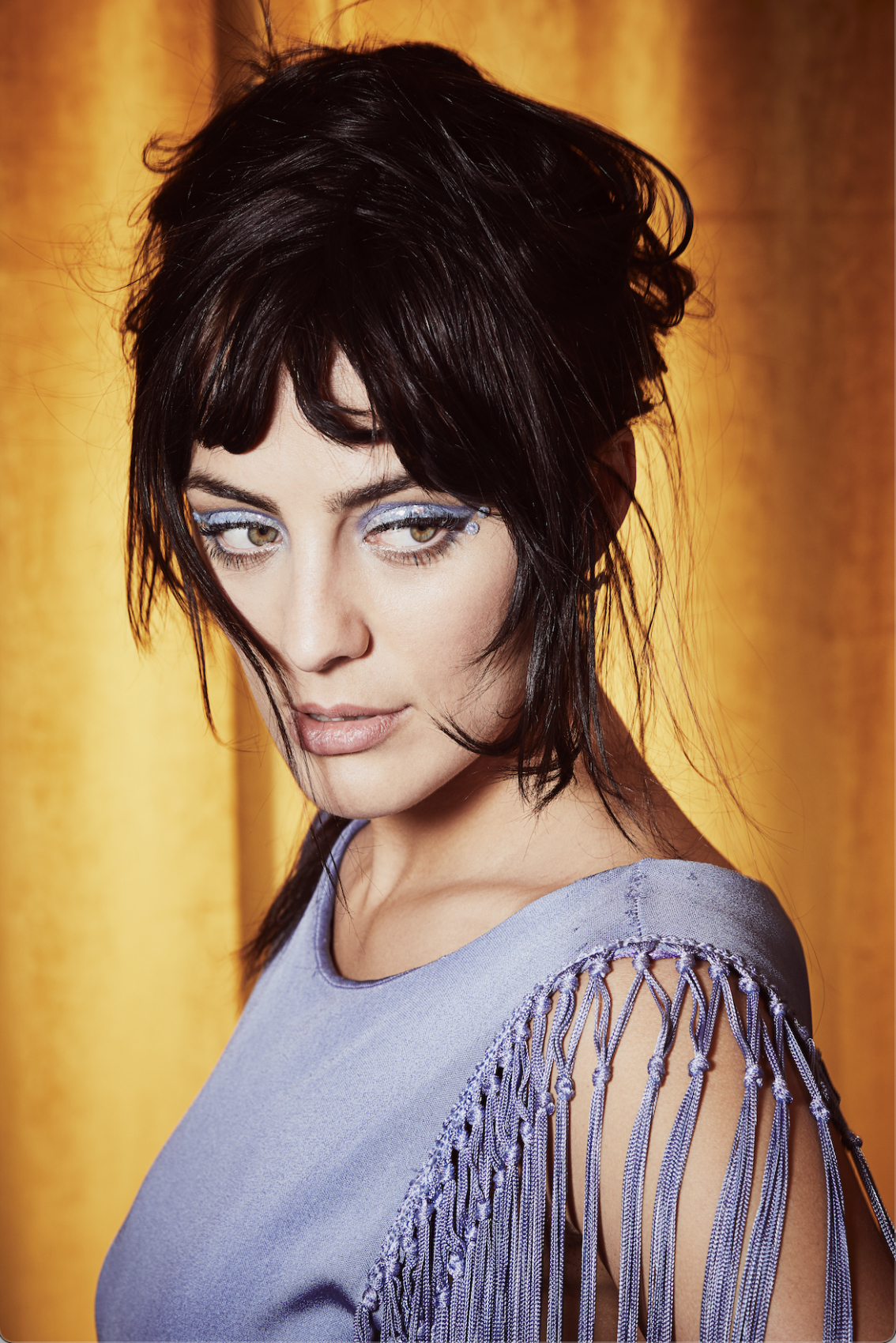 From static emerge scenes of destruction. A face and a voice, Breanna Barbara's, somber: "I've been wasting time / Thinking about my life." Her hazel gaze tracks above and behind the camera, toward something unknown. In the distance, tones of dissonance. The sun slips to meet calm, noxious waters.
Thus begins the video for "Big Bang Blues," the latest musical offering from New York City-based blues singer and songwriter Breanna Barbara. Drawing depth and experience from a patchwork past composed of snippets of cities from Edina, Minnesota, where she was born, to Nashville, Tennessee, where she would eventually record her 2016 debut album, Mirage Dreams, and many other places besides, Breanna's music may be new, but it is not without the influence of devils of old. Perhaps most evidently, "Big Bang Blues" exhibits a rawness and a melancholic streak all Breanna's own.
Set against the desolate backdrop of the Salton Sea, the visual component of "Big Bang Blues," directed by Kate Beecroft, reinforces the riveting impressions of depletion and uncertainty put forth in the song without abandoning belief in the possibility of renewal. Like sprites or sentinels of the badlands, a group of little girls encounter a weary Breanna and bestow her with a seedling and what appears to be a sense of peace.
LADYGUNN spoke with Breanna Barbara about the inspiration behind "Big Bang Blues," its brand new music video, and existence itself.
Hello there! How are you doing these days?
Hi! I am doing really good right now. I am so happy to finally be releasing this video out into the world. It's also getting warmer here in New York, and I have been feeling a shift in energy as well as some hope on the horizon with the vaccines, especially after the intensity of this past year. 
It is so cool to hear a contemporary artist singing the blues. How did you begin your relationship with the genre, and what have been your most significant inspirations thus far?
So I was a late bloomer when it comes to the original Godmothers of blues, gospel, and rock 'n roll, but I did grow up on early '90s R&B, which I believe peaked my ear at an early age. I remember being in love with the harmonies that Boys II Men did, so much so that my first "band" I had when I was maybe 8 years old was named Girls II Women in honor of them. Would kill to hear some of those tapes. 😂 But it wasn't until I was around 18, when I first moved to Saint Augustine, FL, and then started traveling around and spending time in New Orleans, that I first discovered artists like Bessie Smith, Ma Rainey, and Big Mama Thornton, [who all] blew my mind and opened an entire new world to me.
Once I landed on Delta Blues, I discovered one of my favorite artists who, still to this day, I remember the first time I heard her sing while getting goosebumps, and that's Jesse Mae Hemphill. She's the reason I picked up a slide and wrote most of my first album. I'm still discovering so many artists who really paved the way for so much of the American music that we have today. And I believe its very important to recognize that they are mostly all Queer Black Women, especially as a white woman whose music is definitely influenced by [theirs].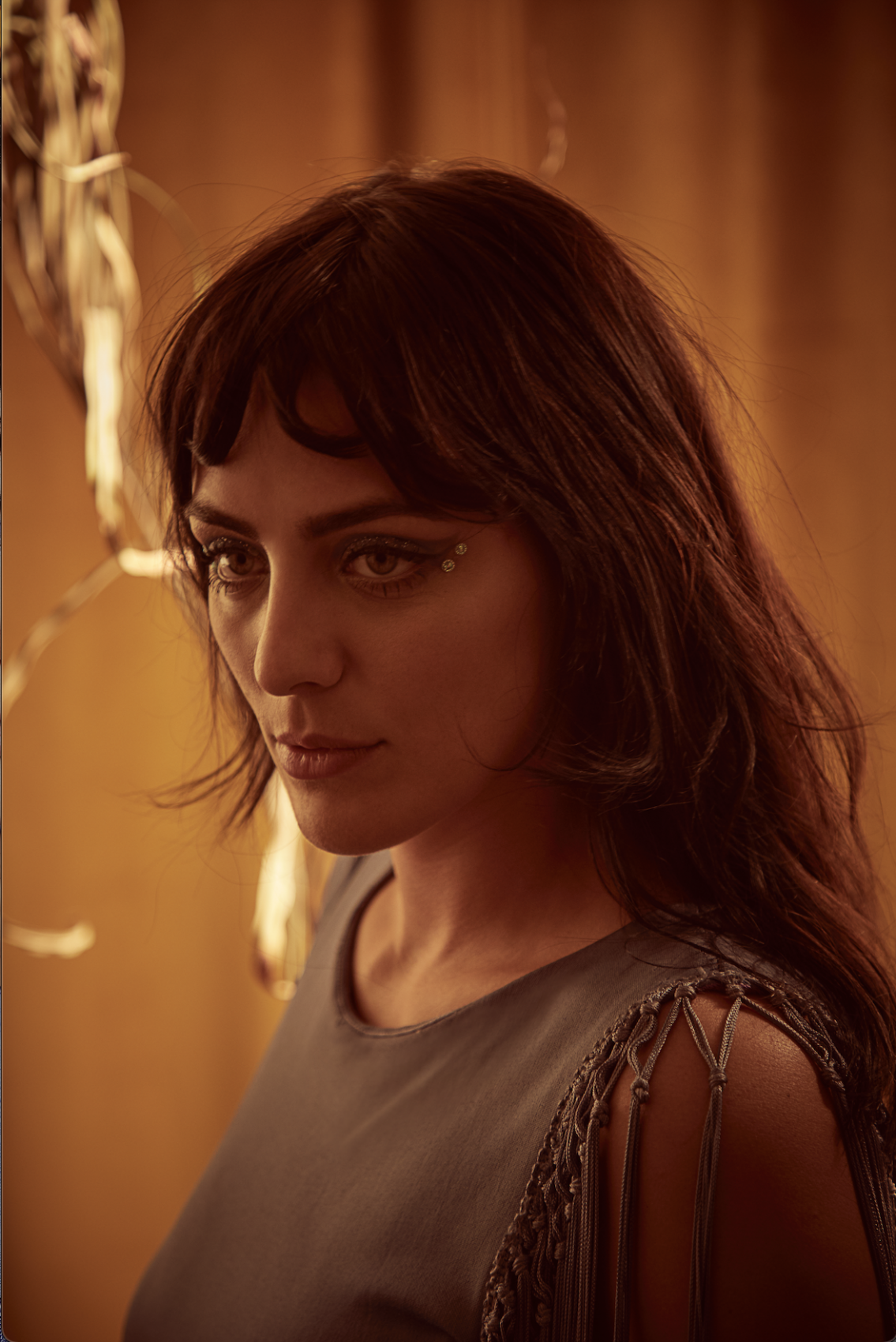 "Big Bang Blues" struck me as shadowy and somewhat mysterious. Can you tell us a bit about how the song came together for you?
I like that word, shadowy, it definitely has a hazy feel when I hear it, too. I wrote this song a long time ago, even before my first record. Some of the songs I write, I distinctly remember how they came out and how I worked through the lyrics, but this particular song is one of those special ones that sort of just comes out of you like a fever dream. You're not really sure when or how it came together, but it has stayed with you all through the years.
When I sing the lyrics now, I know it definitely came from some sort of existential depression, which I went through a lot in my 20s. Those "What does it all mean?" "How did we all get here?" questions that are impossible to know in this lifetime. And coming out of this past crazy year, I found myself singing it more and more, so even though it was written a long time ago, I think it's coming out into the world at exactly the right time.
There's an undeniable existentialist aftertaste to the song's lyrics, but the line that most intrigued me is "Do you believe?" To what belief is this lyric referring?
I think, for me personally, I can go back and forth between being a cynical or a spiritual person. Especially after losing my father unexpectedly to a drug overdose, and that shaping so much of who I am, and just trying to make sense of such a tragedy, it often brings up a lot of questions and doubts, even an apocalyptic feeling. So when I'm writing and singing these songs, it's always very much a therapeutic experience for me. Whatever I was going through when I first wrote this song is definitely something that I still am working on inside and probably will be for the rest of my life. And that very much is, What do I believe in? Life after death? God? The Universe? Myself? Although I might never know for sure, there is definitely momentary peace in singing the questions, and it does feel like I'm getting closer to my own definition.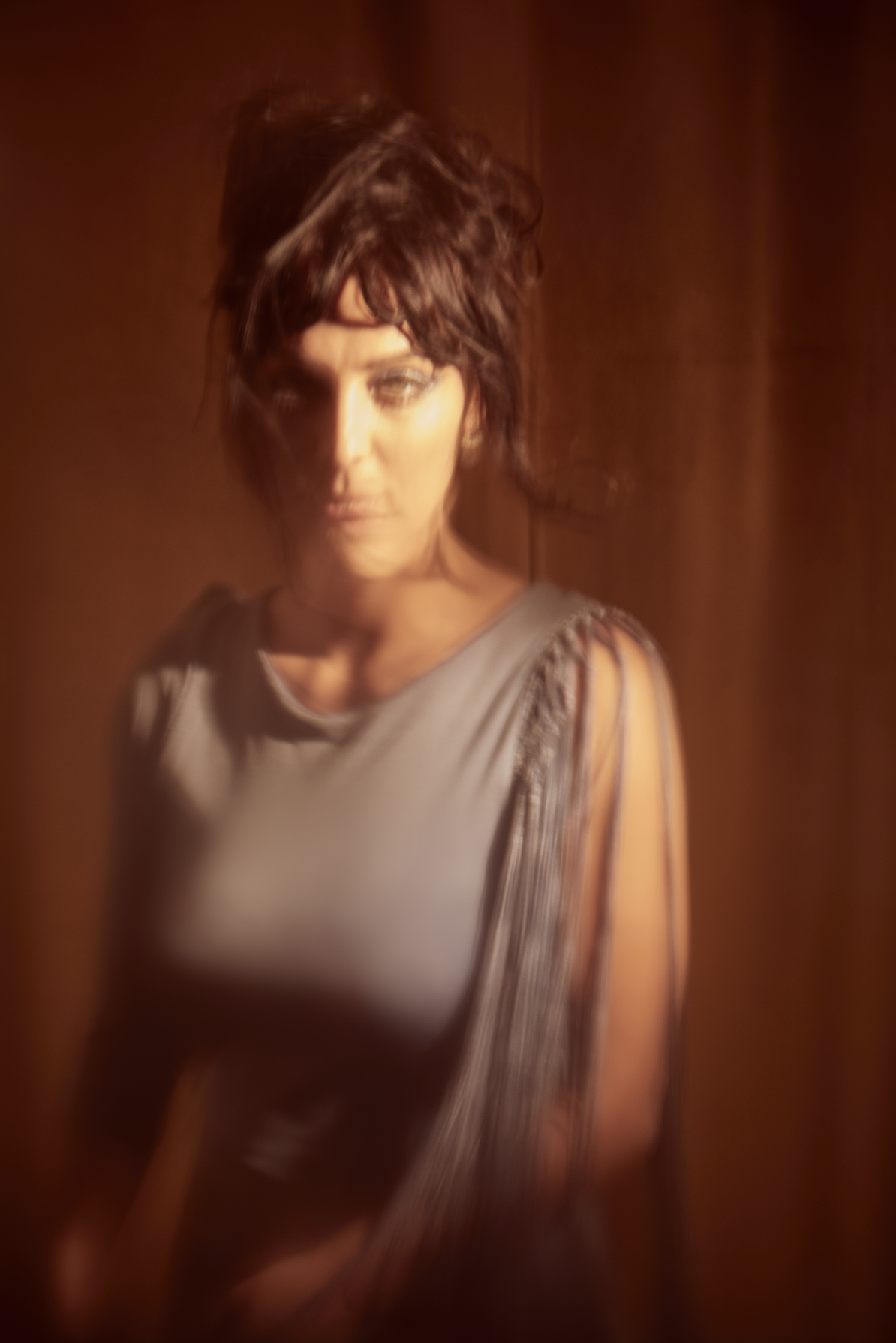 The new "Big Bang Blues" music video is just as haunting as the song, but there's a hopefulness about it as well, visible in the symbolism for what I saw as innocence and life. Can you explain a little about the concept behind this portrayal?
Yes! So happy you picked that up. So my best friend Kate Beecroft, who I met in theatre school the first year I moved to New York City, directed it and came up with the concept. We'd been planning to do a music video together for a while, and when I sent her a group of songs to choose from, she immediately said, "Big Bang Blues." As we started discussing what the song was about, she came up with the location of the Salton Sea in California, which has a very wild story in and of itself. It used to be a thriving vacation spot in the '50s & '60s, but by the '70s, the ecosystem started deteriorating, and the sea became filled with pesticides, thus killing all the fish and becoming a skeleton-filled toxic wasteland. To us, it was the perfect setting for not only what's been happening to our planet but also that apocalyptic feeling inside yourself that the song explores. Which I think we all felt this past year.
I loved that Kate wanted to create an idea that anyone could interpret or project onto. She began with the idea of the little girls as Mother Nature starting over in a post-apocalyptic world, and after we had drained her of her resources, she is then born again through the body of a child. And to me, the young girls also represented the new generation and the tiny semblance of hope that they do bring. It does seem like we are running against the clock here, but young people like Greta Thunberg are doing incredible work, which does give me a little bit of hope for the future. Even going to the Salton Sea to film this was a really surreal and positive experience; there is a beautiful community that still lives there and is making art out of the dead. It was an incredible thing to witness. 
What is something most people don't know about you?
The past couple years, I have been getting really into celestial and space stuff. Anything that's sci-fi or futuristic, I'm a sucker for. Really just getting ready for the aliens to come!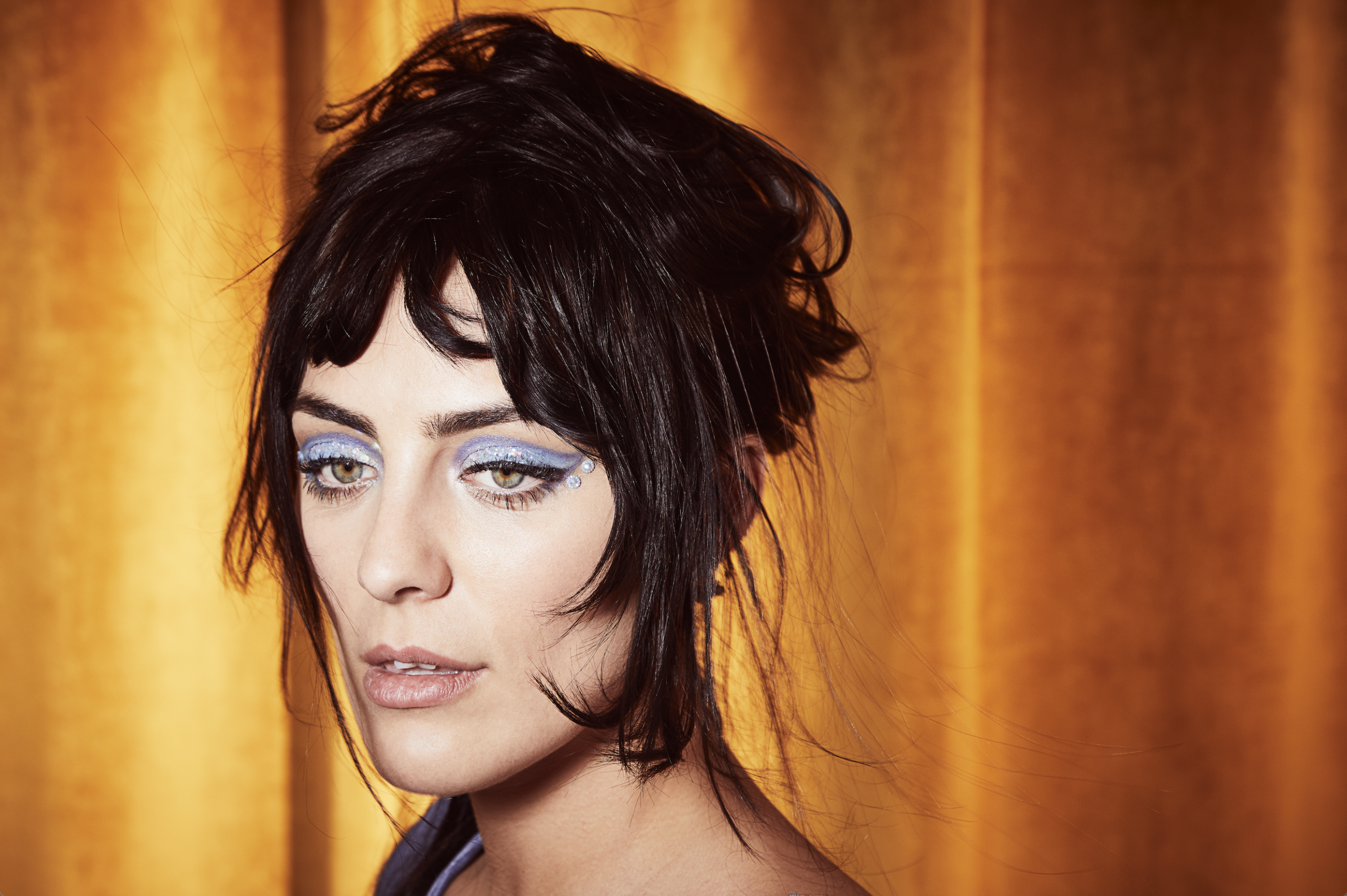 What do you hope to accomplish with your art?
One of my favorite quotes about art is from David Lynch, and he says, "I don't know why people expect art to make sense. They accept the fact that life doesn't make sense." But in all honesty, if my art gives anyone a shred of peace or connectedness, that's good enough for me. I don't think I could go through this lifetime without the gift of art, so I am happy to share mine, and hopefully it resonates with someone out there somewhere.  
When can we expect to hear more from you?
Very, very soon 🙂 I promise. 
CONNECT WITH BREANNA BARBARA
INSTAGRAM // TWITTER // SPOTIFY
Photos / Michael Lavine
MUA / Ashley Meyers
Hair / Mars Stawkowski
Story / Samantha Singh