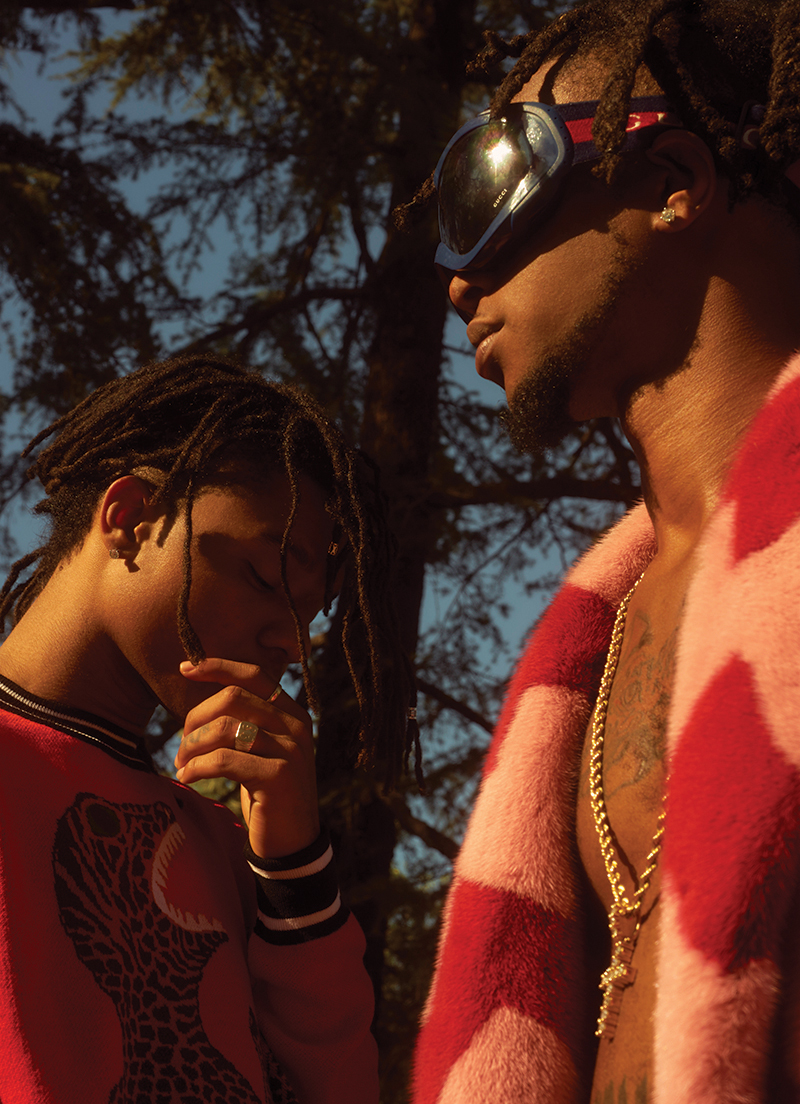 photos /  David Joseph Perez   
styling /  Olori Swank   
grooming /  Nik Sturdivant  
braids /  Erinn Courtney 
model /  Milan Dixon  @ Photogenics
Milan styling /  Ebony Campbell  
makeup /  Dominique Lerma   
hair /  Andres Copeland   
story/  Alyssa Hardy 
production /  Koko Ntuen
Every once in a while, an earworm comes along and you can't remember the first time you heard it. You may not know who sings it but somehow you know every single word. That's what "No Type," the smash hit by brothers J Khalif "Swae Lee" Brown and Aaquil "Slim Jxmmi" Brown—a.k.a. Rae Sremmurd—was for the millions of people who heard it. Between Snapchat videos of Kylie Jenner lip syncing along, massive radio rotations and over 500 million video views, everyone with access to a radio found themselves bobbing their heads and singing the words to the catchy hip hop hit. "It's still pretty unreal," Swae says of the success, "to know that so many people are watching your creative vision, even possibly multiple times. It's bananas."
Given that Swae and Jxmmi are only 21 and 22 respectively, their seemingly out-of-nowhere success is an anomaly. Not only have their songs amassed millions of fans, the Mississippi natives have already opened for Beyonce, gone platinum, been featured on a Juicy J song, and won a BET award all before the general public knew how to pronounce their name. (It's pronounced "Ray Sh-rem-erd," in case you were wondering.)
In August, the brothers released their sophomore album, SremmLife2, a testament to the lifestyle of "chill vibes" and "making music" they claim to live by. Their most recent single, "Black Beatles," features Gucci Mane and is an ode to the changing face of hip hop, one which they are at the forefront of. In the video, they stand onstage with guitars and microphones, much like a typical rock or pop music concert. It shows that if they follow through, this generation of young hip-hop stars has the ability to make waves throughout the music industry, simply by melding genres, breaking molds and living the #sremmlife.
What was it like growing up in Mississippi?
Jxmmi: I feel like Tupelo is where I developed my unique personality and my unique talent.
Swae: It was a chance for me to figure out life and what steps I had to take. I was working 9-to-5 here and there [while I] finished high school. It's like a city where everybody knows everybody.
When it comes to making music, what is your process like?
J: We have a studio on our bus so we're always creating. Sometimes we'll go into the studio, work on a couple songs, fall asleep in there, then wake right back up and get back in the booth like nothing ever happened.
S: Sometimes we lock ourselves in the studio for 10-12 hours at a time for days.
What has the rapid success been like for each of you these past two years?
J: [Our] rapid success has been a roller coaster. l learned a lot from watching other artists and my own personal experiences. My entire life circumstances have changed, it's been great.
S: It's just like been wonderful because it's like all of your hard work is paying off and your whole standard of life changes and you're finally able to live the life you know you should have.
What's been the biggest moment for you so far?
J: Being in the studio with Juicy J was the coolest moment to me. And opening for Beyonce!
S: Writing for Beyonce… Breaking records on Billboard and just going 5x
platinum… Like, that's huge.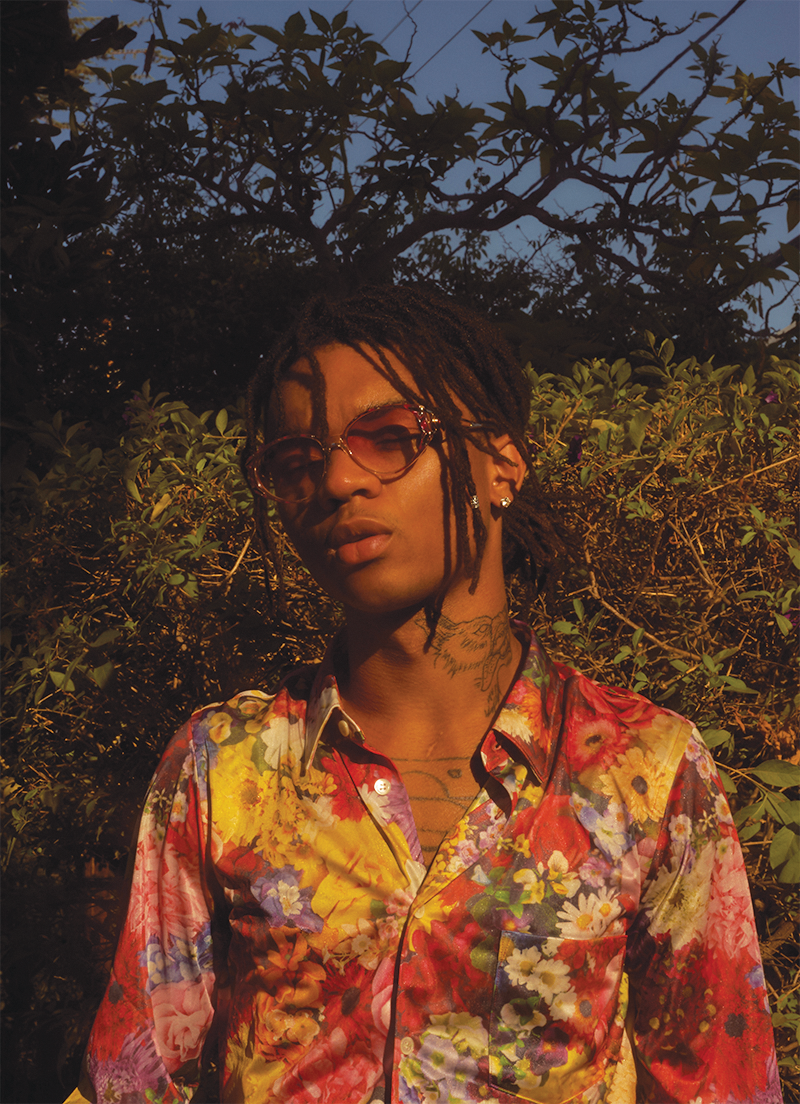 Shirt, Saint Laurent. Glasses, Cartier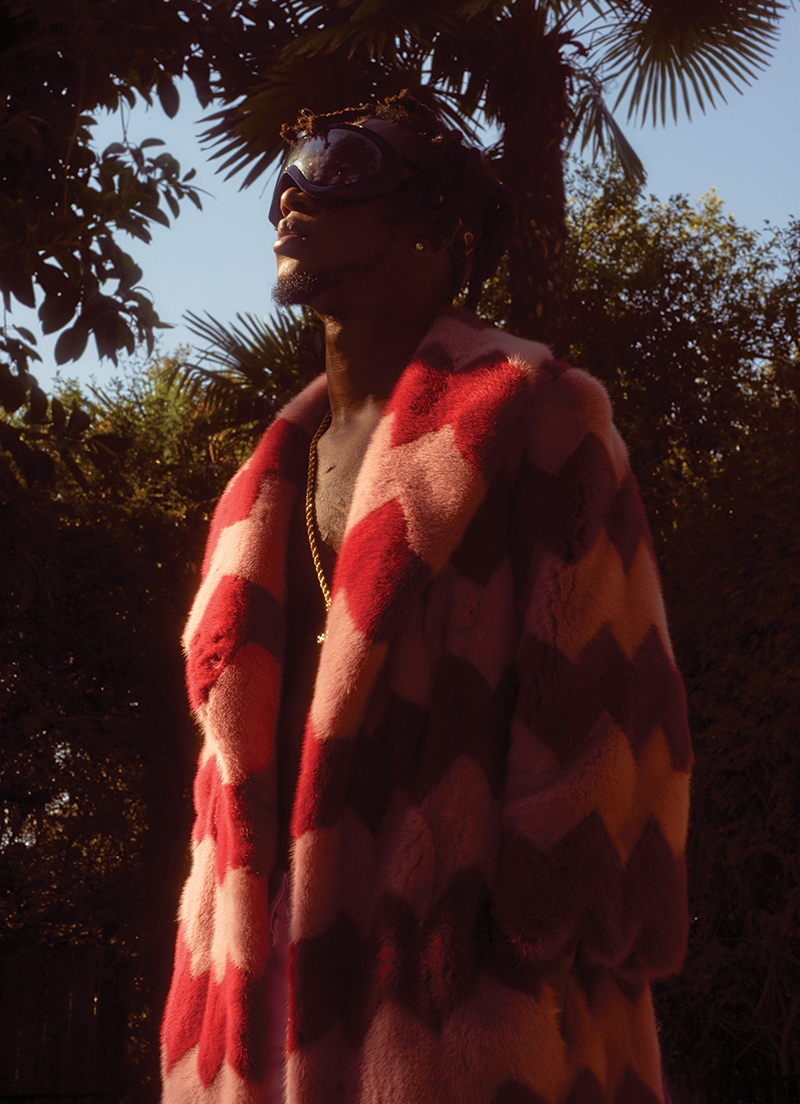 Fur, sweater and goggles, Gucci.
Your video has been watched 500 million times! What has this level of recognition been like to experience?
J: It's cool to see how many people rock with the movement.
What's the craziest thing a fan has done?
J: A fan tattooed "Sremmlife" on her wrist!
S: Maaan, there was one time in Paris when these fans followed us around all day through the whole city!
What's the best part about being brothers and musical partners? What's the worst?
J: Everything's cool to me, we do brother-type stuff.
S: We're brothers so you know we have our sibling arguments sometimes and working together, you can't always get your space because you're stuck on a bus together a lot of the time. But being able to live out my dream with my brother is pretty awesome… Like, this was what we wanted to do since we were kids, so being able to reflect on everything together is one of the best parts.
Can you tell us something about each other that only you would know?
J: No! We're pretty open books and we've done so many interviews that y'all probably know everything about us at this point.
S: Hmmm, what do I know about Slim Jxm that nobody else does? Honestly, I think the fans may know more about Jxmmi than I do at this point.
If you could collaborate with anyone who would it be?
J: Juicy J was my dream collaboration so I'm up for anything now.
S: Maaan, if Mike was still alive… or if all the Beatles were still alive. That would be epic.
If you weren't musicians, what would you be doing?
J: I'd go back to school for business.
S: I think I'd still be involved in music in some form.. .I'd still be writing for sure.
Where do you see hip-hop going as artists your age start to grow into their own?
J: I see hip hop elevating and growing and new age artists becoming more
accepted.
S: I see it being free-spirited and fun. All the artists our age, you know we're really just making music that we can vibe to and feel good about. We're just living that #Sremmlife.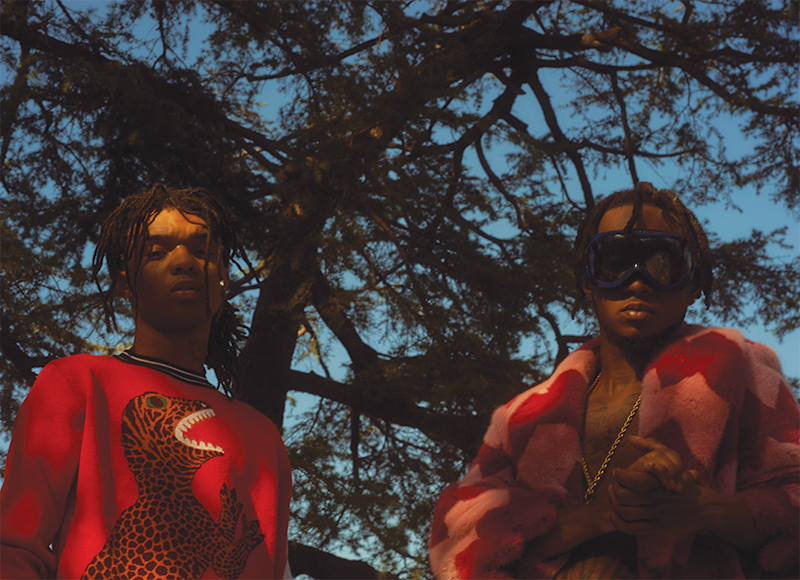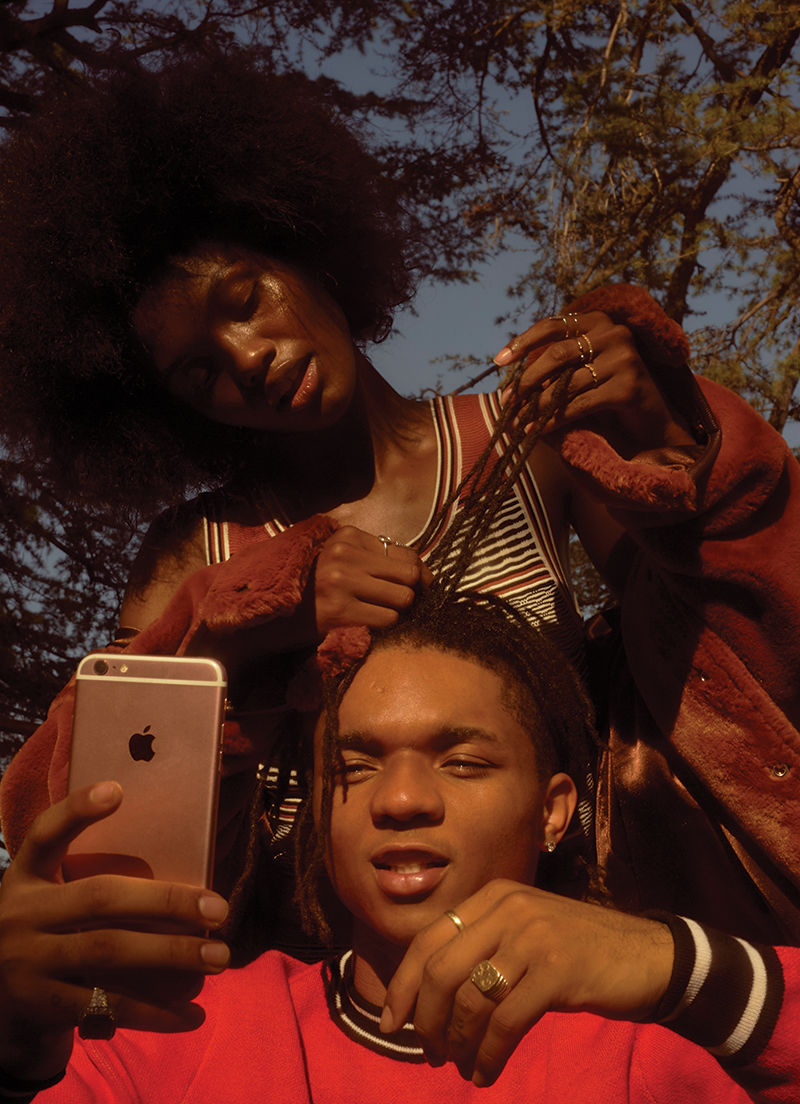 SWAE: Sweater, Paul Smith.   MILAN(MODEL): Dress, Sandro. Coat, Joy Rich. Jewelry, Luv AJ.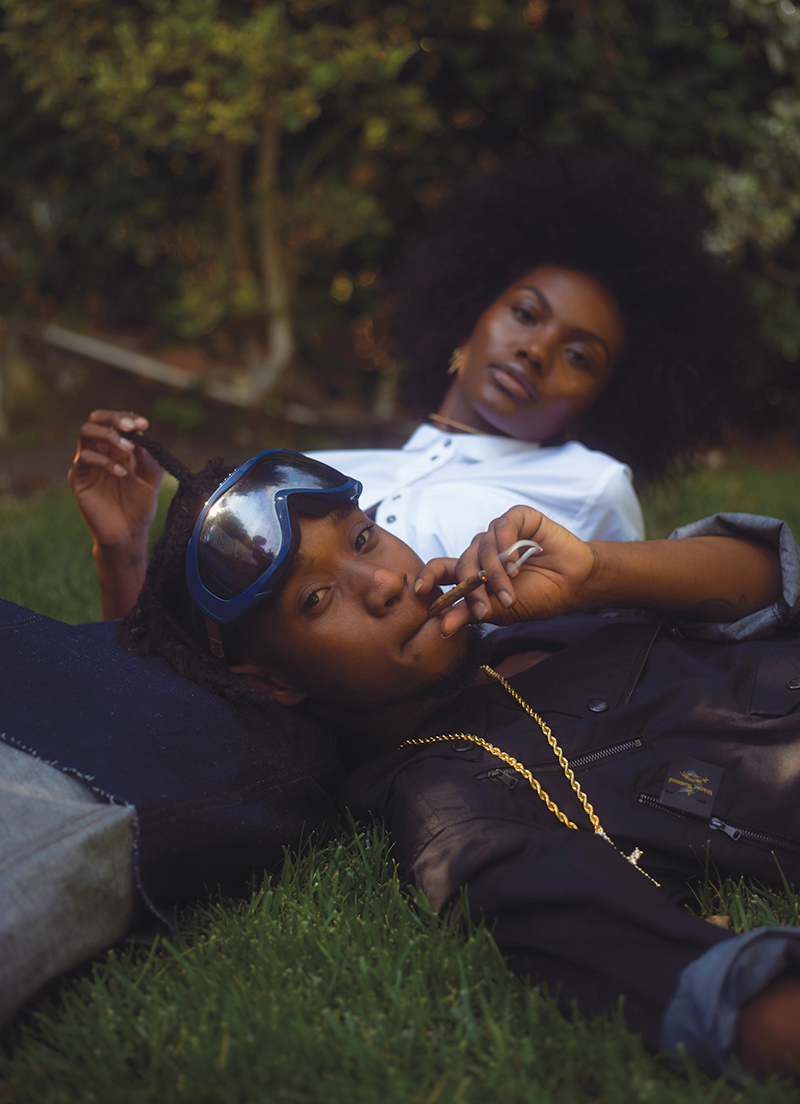 JXMMI: shirt, Vivienne Westwood.goggles, Gucci. MILAN: White shirt, Top Shop. Bra, Top Shop. Skirt, Jennifer Chun. Pants, All Saints.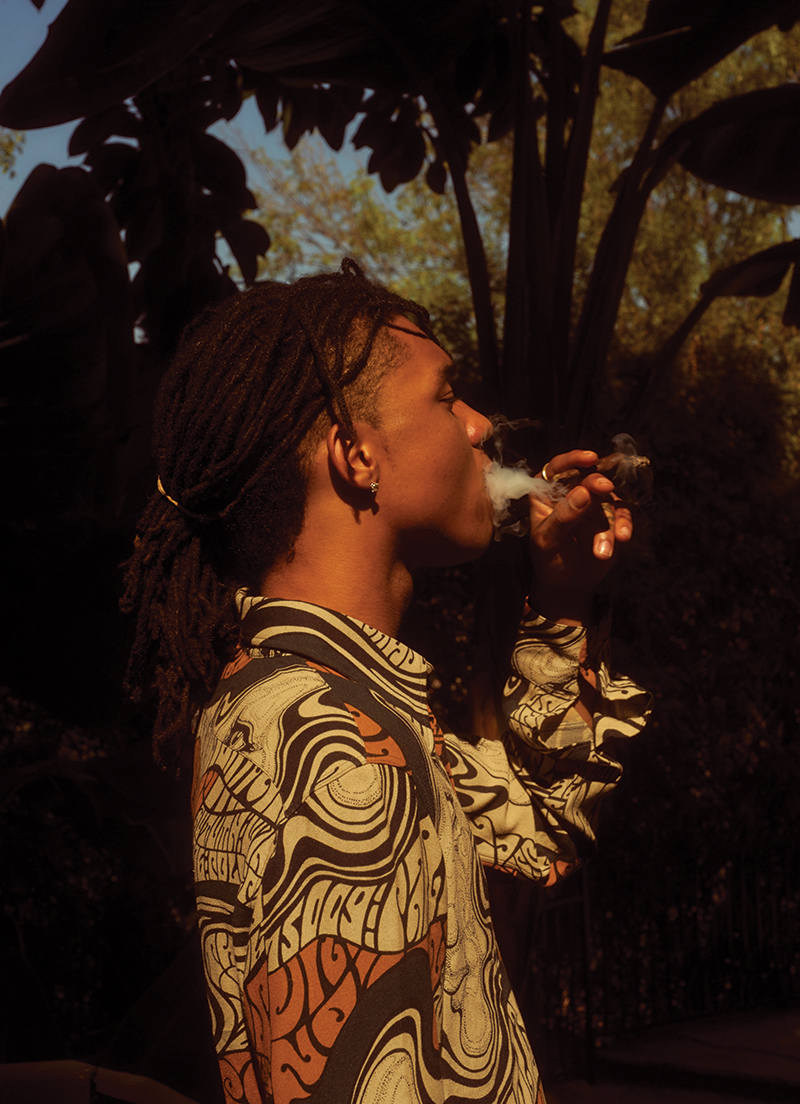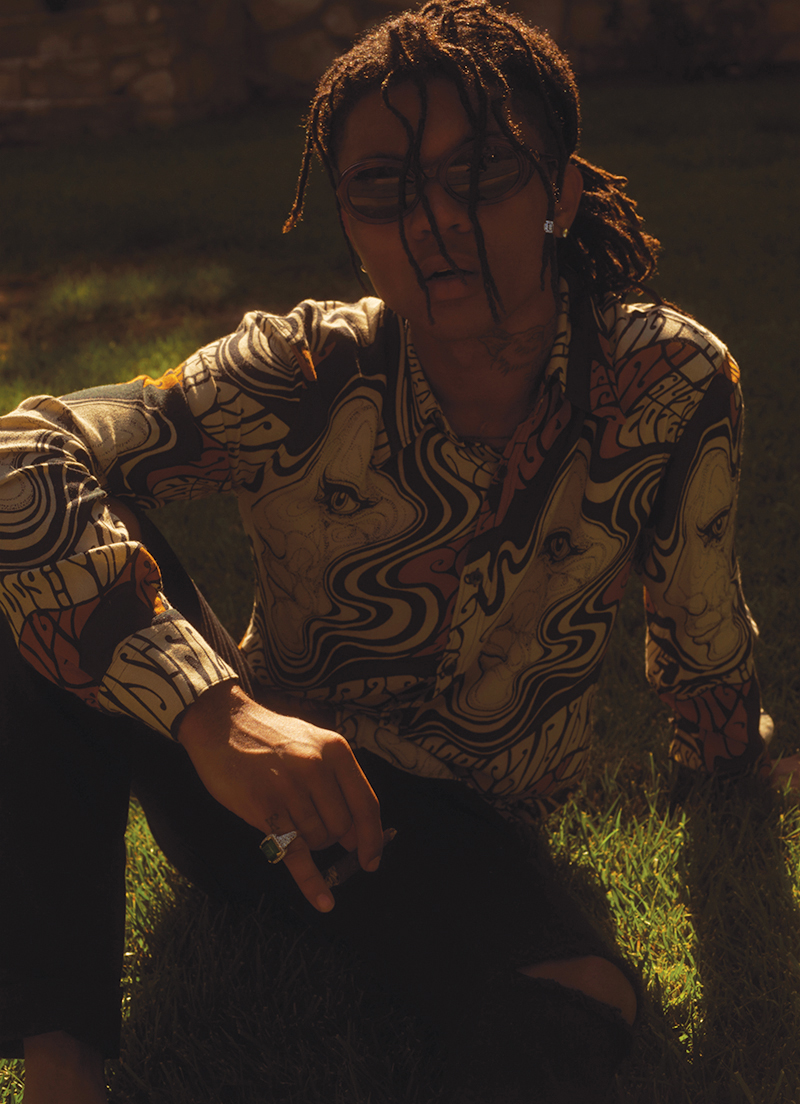 Shirt, Dries Van Noten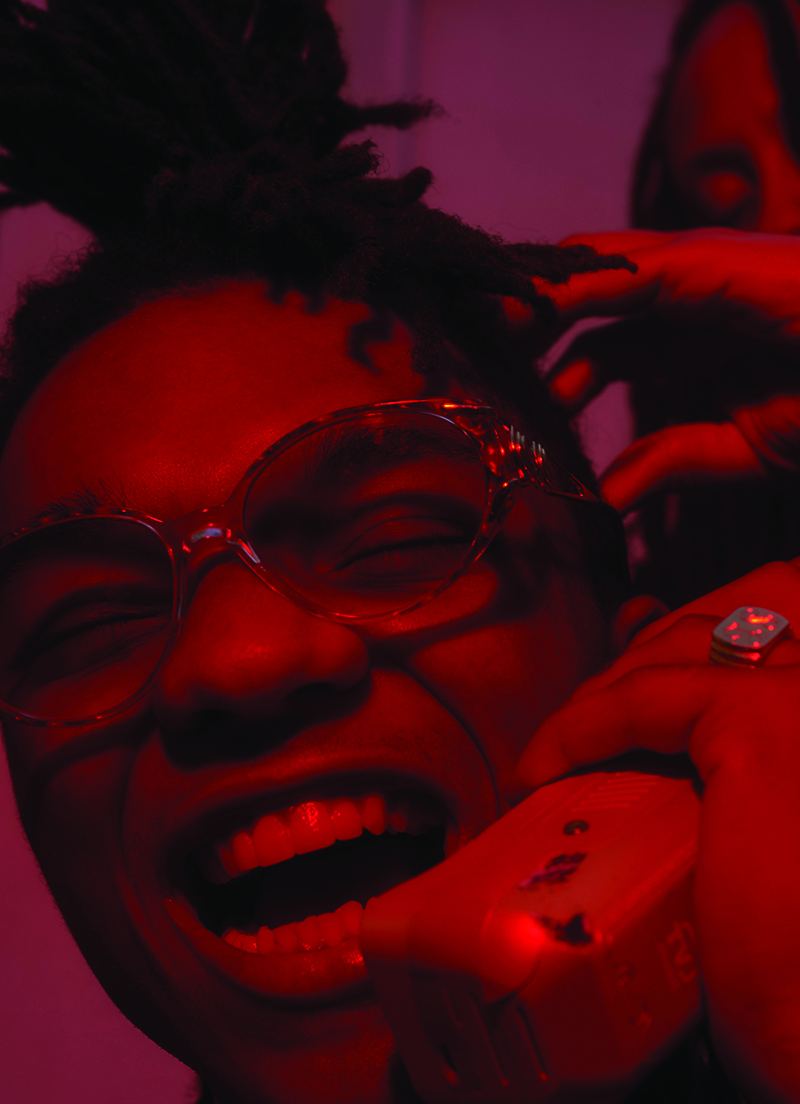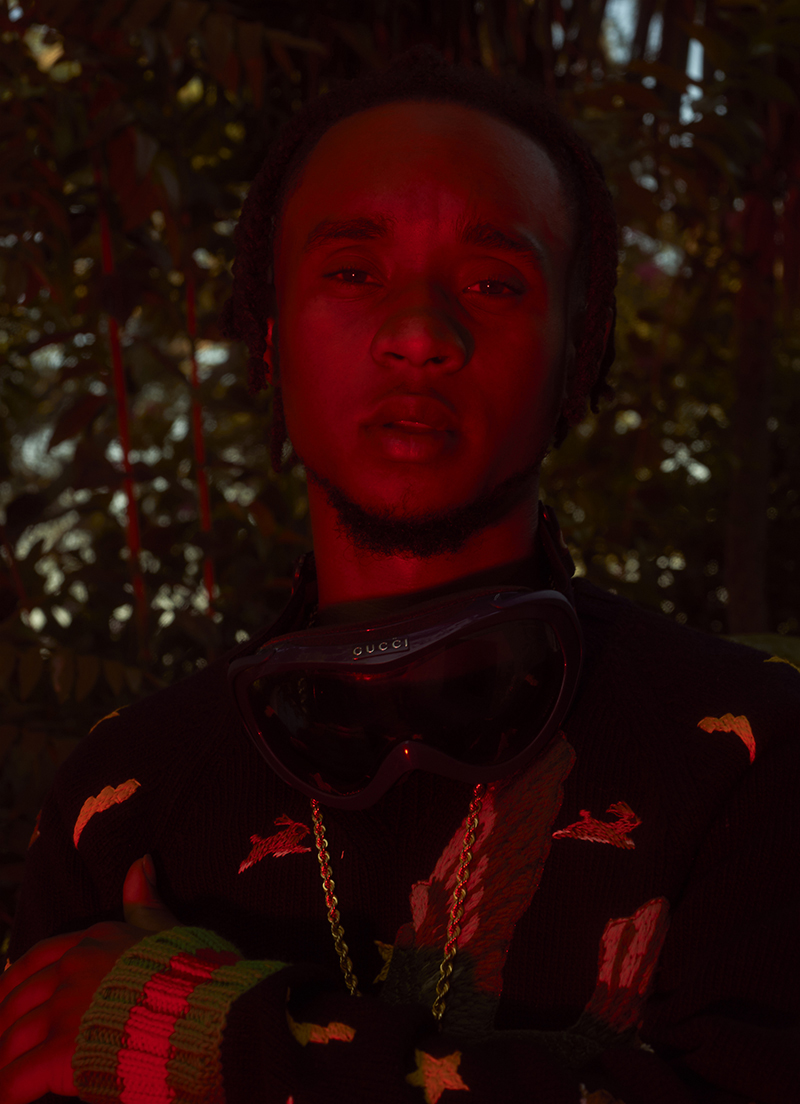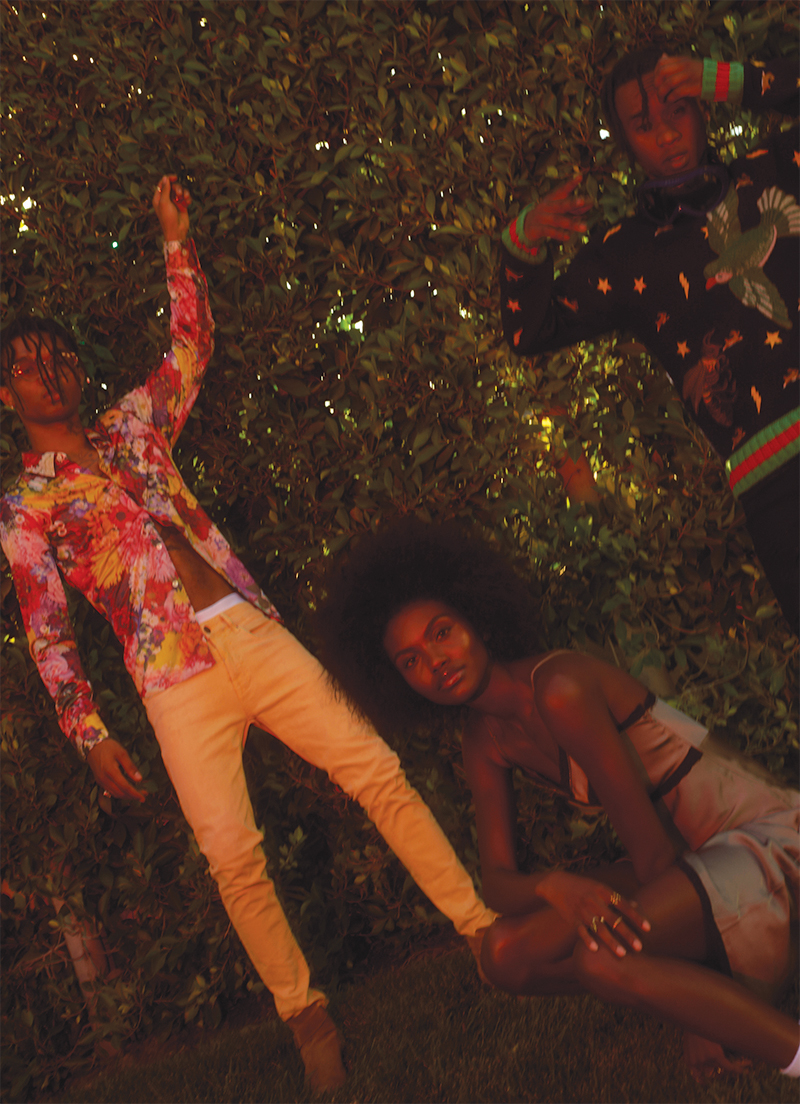 SWAE: Shirt and boots, Saint Laurent. Glasses, Cartier. Pants, Hudson. JXMMI:  Sweater,goggles, pants and shoes, Gucci.  MILAN: Dress, All Saints . Socks, HUF.  shoes, Nike. jewelry, Luv AJ
SEE MORE  RAE SREMMURD IN
LADYGUNN'S #14 POWER TRIPPIN' ISSUE !