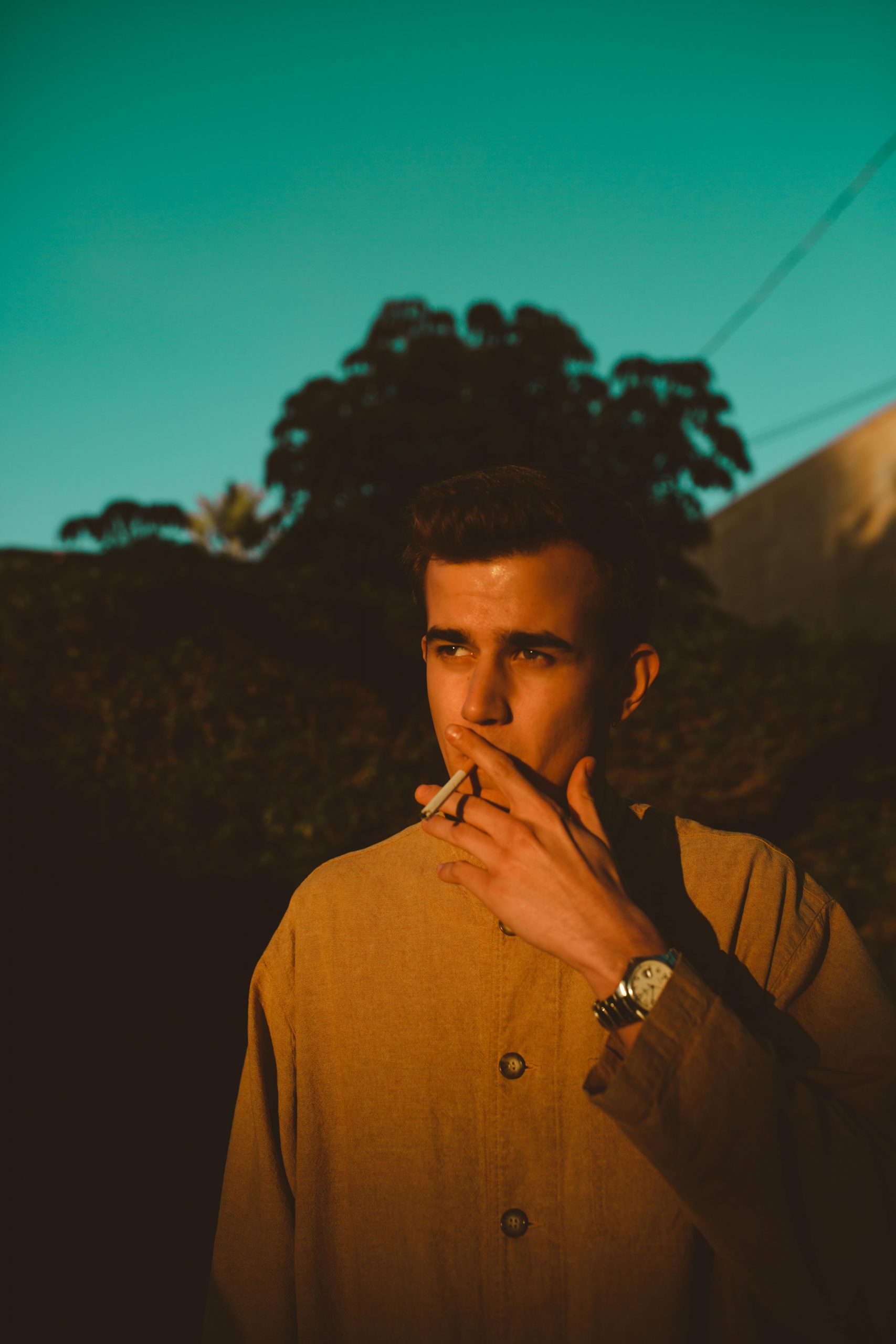 Bloody White's moniker originates from the idea that blood stains anything white. "I came up with it during high school. During junior/senior year I was going through a rough patch. Blood stains white was my edgy teenage way of saying sin stains white, like stains something that is pure or something that you look up to. It is saying that all authority figures have their own struggles and sins."
The Californian singer's music is a DIY sound that was produced by him only. Bloody writes from personal experiences and taps into very a dark place. "I think anger, sadness, and loneliness are main topics of the new EP you'd walk right over me," states Bloody White. These topics stem from many places and he describes the angst stemming from many issues in his adolescence that may help out today's troubled youth. "Most of the angst from this project stems from my parents divorcing, being sent off to boarding school, relationship troubles, and different drug dependencies." The song "Funeral" is a prime example of that. "There's a loud scream that was on the first chorus to that song. The song was metaphorical. You need to kill your past in order to improve yourself now," says Bloody White.
"My influences are Jon Bellion, Coldplay, Skrillex, and XXXTenacion," Bloody says. He is continuing the trend of emo-rap and bravely holding the torch for the genre. Just how 070 Shake is representing the female side of emo-rap, Bloody is gearing up to dominantly take over the male portion of it. Lil Peep and XXXTenacion both passed away before their notoriety and fame were recognized. Bloody, though, truly offers a twist on the genre.
The singer contributes sticking to his guns as a major part of his DIY success. "I would say staying true to myself, making stuff that inspires me, time, and failure. My manager Max works his ass off to help me keep moving ahead," the eclectic singer says.
Bloody White is now stepping into the realm of fashion as he helped trend face masks. "I saw some other people with it on previous to COVID and thought it looked dope. I did a couple photoshoots with it on. It turns out now it is the branding of the EP now." The west coast singer has his name behind some of the most unique, comfortable, and colorful masks you will ever see. The singer also usually steps out in a more contemporary goth look. A black t-shirt and black skinny jeans are the singer's go-to wardrobe from day to day.
Bloody would love for people to universally relate to his music. "It would be cool to hear some of the more radio-friendly songs like 'Tongue Tied' hit the alternative stations, but I just want many people to listen to and enjoy the EP," the singer says about his goals.
The singer hasn't had writer's block during quarantine at all. He has been continuing to write and produce songs. "I haven't hit a creative block yet. I have made five or six new songs since COVID has begun. I have also been working on some different remixes for other artists." says the singer. "I might do a tour if things go really well next year. I haven't had much live experience, though. I think we will start with some smaller, local gigs and branch out," the singer concludes.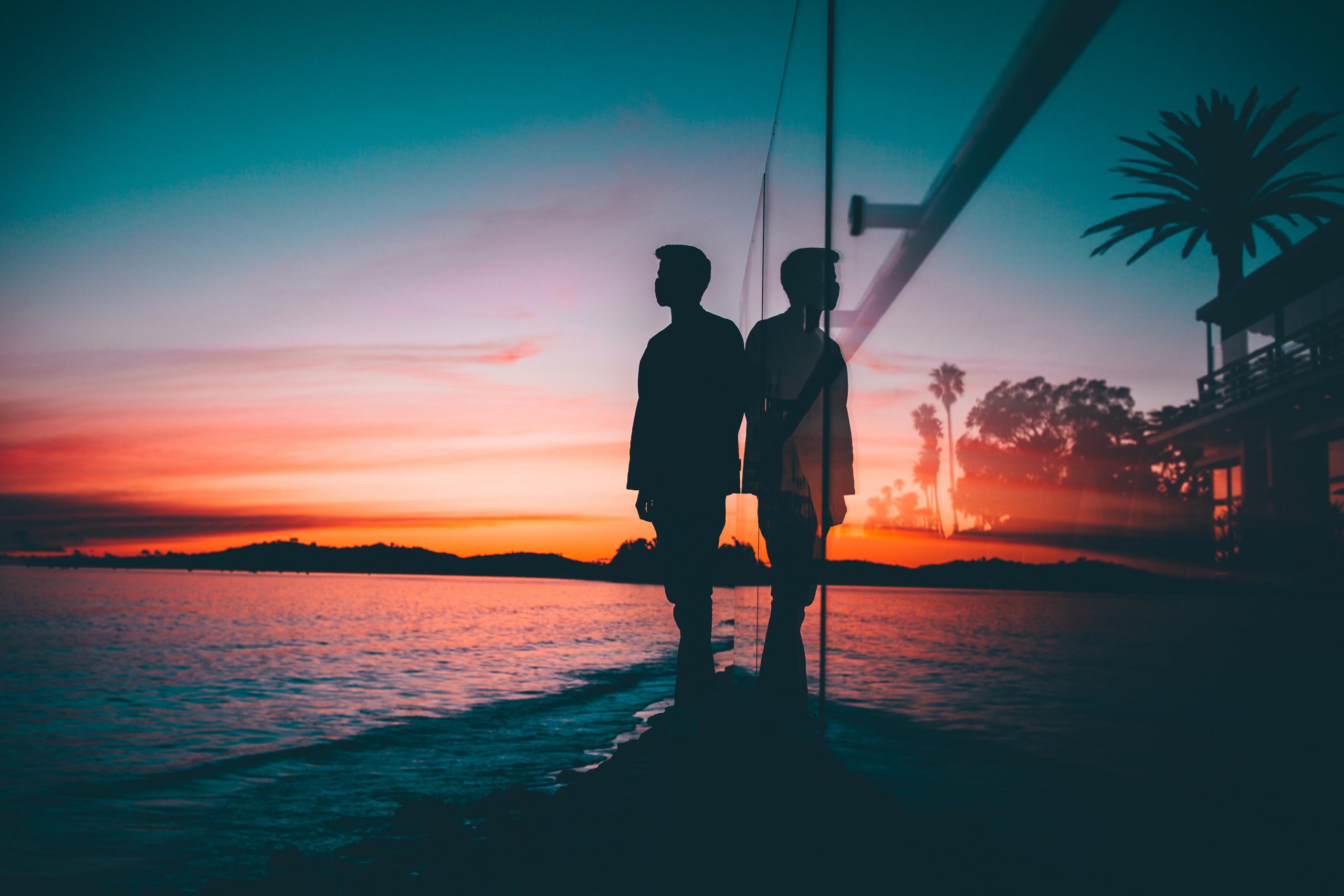 CONNECT WITH BLOODY WHITE
INSTAGRAM // SPOTIFY // TWITTER
photos / Brighton Galvan
story / Robert Frezza