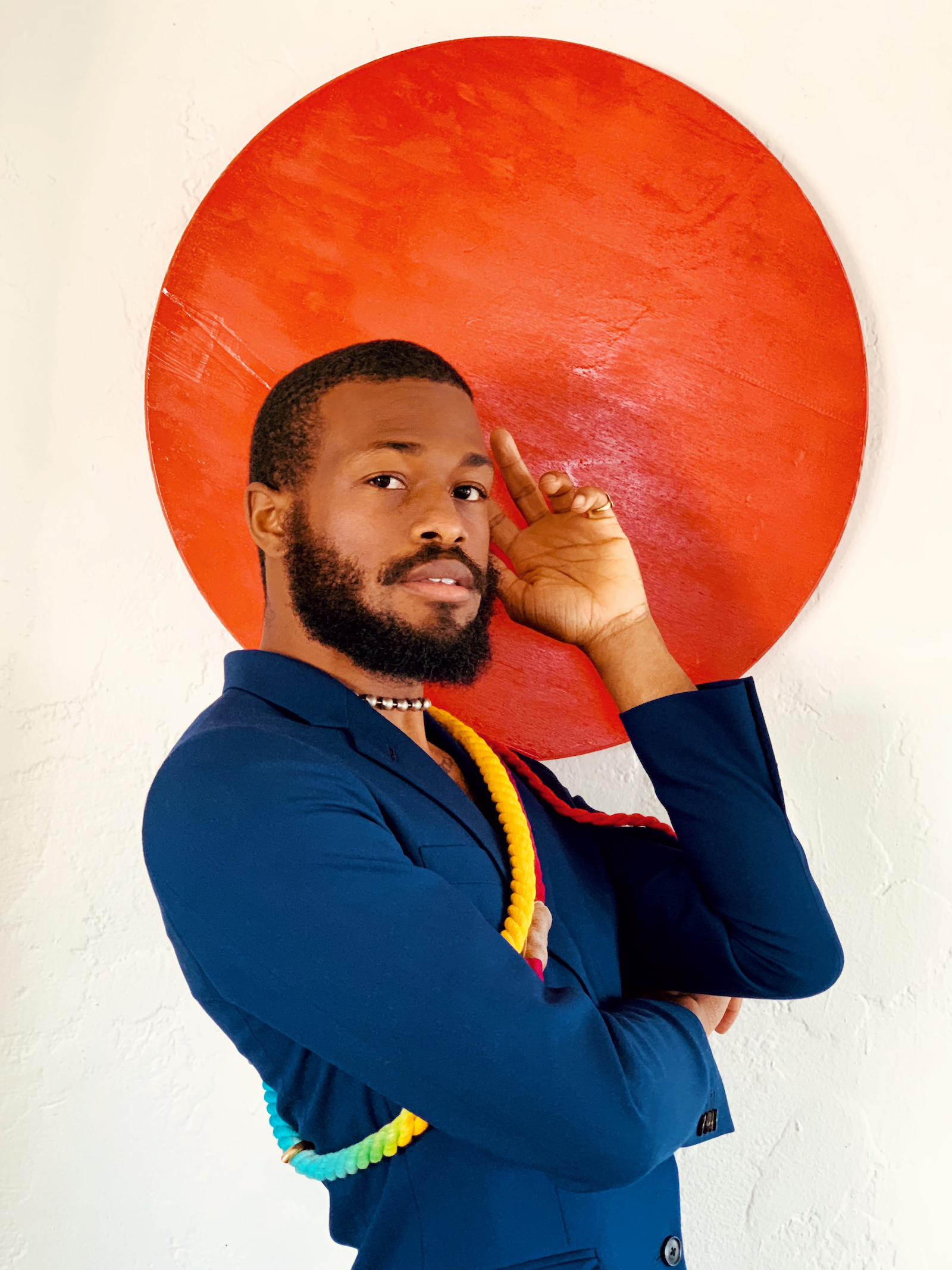 Sound is power. A power so immense that it echoes throughout our world, vibrates beneath our feet and is permeated through our hearts, our souls. A power that defeats the silence of our enemies, our bystanders, and, most importantly, our oppressors. A power that turns into a rumble of rage and change.
We have heard the stories on the news. We have heard the gunshots. We have heard the echoes of a brutal history and likewise, we have heard the silence of our institutions, our society, and our government as they have failed to serve justice to black communities.
Today, as protesters all over the world utilize their voices to bring about permanent change, the rumble of rage is amplified. We hear the pleas of allies, loved ones, victims, and the black community. We hear a revolution. Resounding through it all are waves of progress and as we "say the names" of the innocent victims of police brutality, we're seeing a new age.
Reverberating throughout history, music has the power to stop wars (Bob Marley), to alleviate sorrow, and to directly connect us to the life of another. For this week's release radar, LadyGunn is spotlighting up-and-coming black artists whose voices are more powerful than ever.
Forever chanting with you,
LADYGUNN
#BlackLivesMatter and #BlackMusicMatters.
LISTEN: 
H.E.R. – I Can't Breathe
H.E.R. speaks to the heartache of our world through a mournful acoustic, using seamless, melodic vocals, and profound lyrics.
"I Can't Breathe" is a soul-stirring utterance. Being the last expressions of both George Floyd and Eric Garner, victims of police brutality, they are now the chants of protesters, used to both resound the pain and to declare a revolution. H.E.R. uses her own voice, her own breath, not to recount the news stories, but to reverberate the movement, to provide a voice to the voiceless, and above all, to console those ensnared by feelings of hopeless grief.
"It came from a conversation of what's happening right now…and the change that we need to see…music is powerful when it comes to change and when it comes to healing."
"Praying for change 'cuz the pain makes you tender / all of the names you refuse to remember, were somebody's brother or friend, son to a mother that's crying, saying / I can't breathe, you're taking my life from me"
SPILLAGE VILLAGE, EARTHGANG, J.I.D. FT. JURDAN BRYANT, MEREBA, HOLLYWOOD JB – End of Daze
"End of Daze" is provingly an iconic collaboration, led by the superstars of J. Cole's Dreamville Records – Spillage Village, Earthgang, and JID – and featuring both new and prevalent, dynamic talents – Jurdan Bryant, Mereba, and Hollywood JB. This track mirrors the apocalyptic nature of 2020, one plagued by Covid-19, oppression, and unrest. "It's the end of daze, end of time / Up in a blaze, you can't hide…God packed his bags and said, 'Bye-bye,' God packed her bags and said, 'Bye-bye."
However, the group sees a light at the end of the tunnel – one that we all must seek. They proclaim, "perfection is the goal these days, but I want something pure. All that life throws our way, A love that will endure."
DUA SALEH – body cast
Saleh responds directly to police brutality in "body cast." She opens and closes with a voiceover of Angela Whitehead, a woman subjected to an invasion of privacy by police. Saleh expresses the absence of safety, protection, and justice for black communities in the police system…"County ain't shit, they got bodies on the line."
DUCKWRTH, ALEX MALI, RADIO AHLEE – Find A Way
Rhythmically and lyrically, this song serves as a "call to action" to reinvent one's life, "find[ing] a way" towards positivity and change. As this tune lifts our spirits, it calls us to both dance in our seats and to dance out of the "madness" of addiction or defeatism, and towards the light we were meant to claim.
DEJ LOAF – Running Through My Mind
Having recently launched her EP It's A Set Up, Detroit artist DeJ Loaf releases yet another bop as part of her newest EP, No Saint. Her tracks are dynamic, as she dabbles in hip hop, R&B, and trap. With hit after hit, DeJ Loaf is just getting started.
BABY ROSE, RAEDIO FT. Q – Show You (Remix) [from Insecure: Music from the HBO Original Series, Season 4]
The tuneful, sweet rhythm of "Show You" places listeners into a state of euphony. The soft melody epitomizes the purest form of love, one of harmony and emotion. "There's so many things I gotta say, but I wanna show you / So many words get in the way, so I wanna show you."
IAMDDB – Quarantine
IAMDDB's new release is sensual, smooth, and silvery. This twenty-four year old british rapper, with already three albums under her belt, takes a unique perspective on our world's quarantine, as she explains, it's "for all the hearts filled with love. Fear only rules your heart if you allow it and right now is a time to embrace love instead of running from it."
FLATBUSH ZOMBIES – dirty elevator music
As part of their newest EP, Now, More Than Ever, "dirty elevator music" encapsulates the jarringly meticulous sound, underground vibe, and raw energy of Flatbush Zombies. The dynamic track is spooky and sublimely spontaneous.
TERRACE MARTIN, DENZEL CURRY FT. KAMASI WASHINGTON, G. PERICO, DAYLYT – Pig Feet
A hair-raising, heart-stopping, poignant track; "Pig Feet" expounds the calamity of our world, unveils it's harsh reality, and exposes the injustices of police brutality. The video shares clips of current protests and accounts of police cruelty, while at the forefront, it reads, "The video to this song is happening right outside your window." "Pig Feet" is the original work of genius and truth that will spur change and action.
JOY OLADOKUN – Who Do I Turn To?
An Arizona native of Nigerian descent, Joy's lyrics encapsulate the shared sentiment of hope. An up and coming artist who's well on her way, Joy's music switches on the light during a muddied, confusing time. "I love black soul ballads. I wanted to pay homage to that with a song about not regretting my past and knowing I have a bright, beautiful future. I just have to trust God, do the work, let all the love in, and hope for the best." – Joy Oladokun
"I'm scared, of getting pulled over / 'Cause there's someone else I look like
I'm scared, of raising my voice / 'Cause everyone will think that I'm gonna fight
This world was made for them / This world was made for me
How am I supposed to exist / When a friend is an enemy?"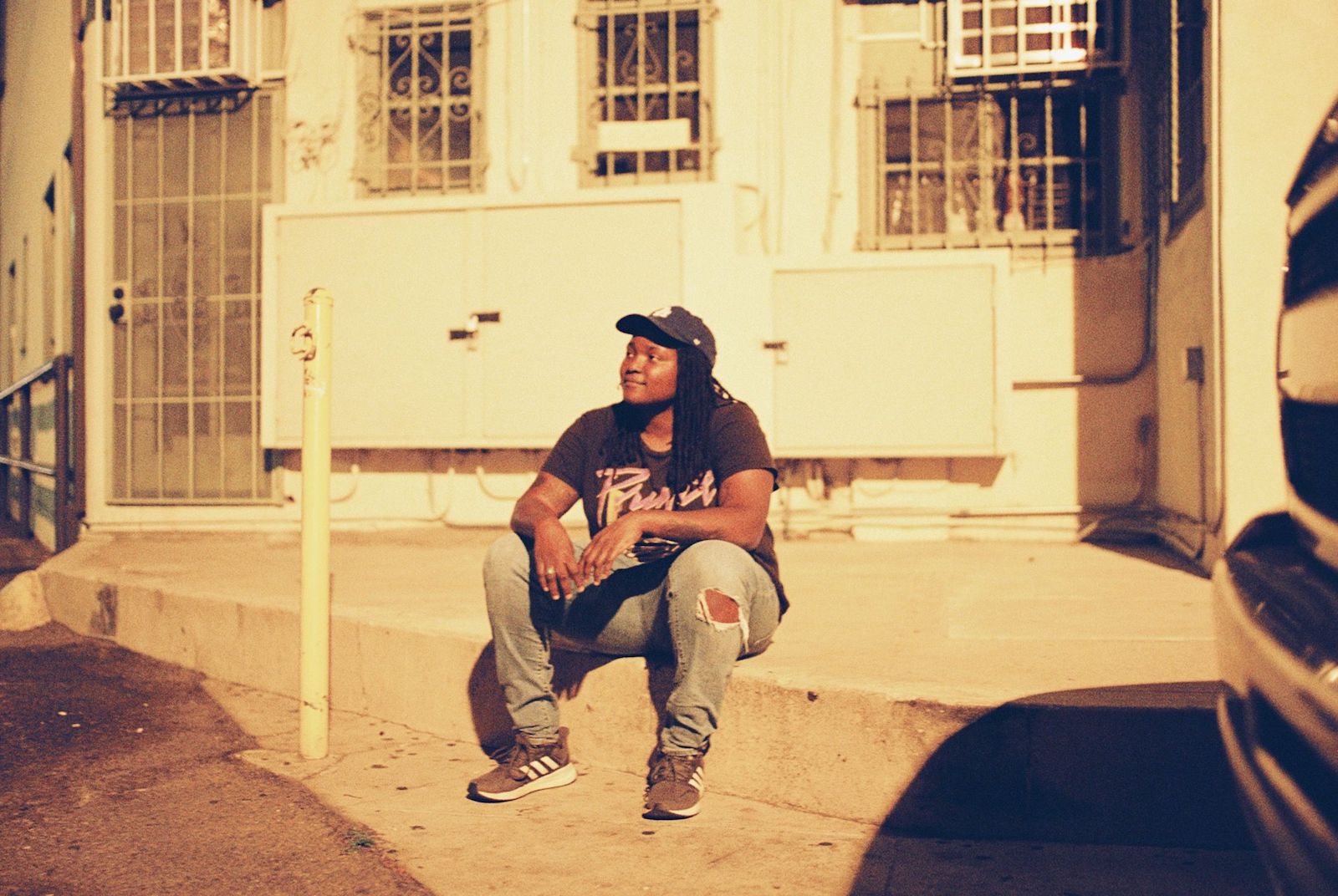 story / Taylor Thompson