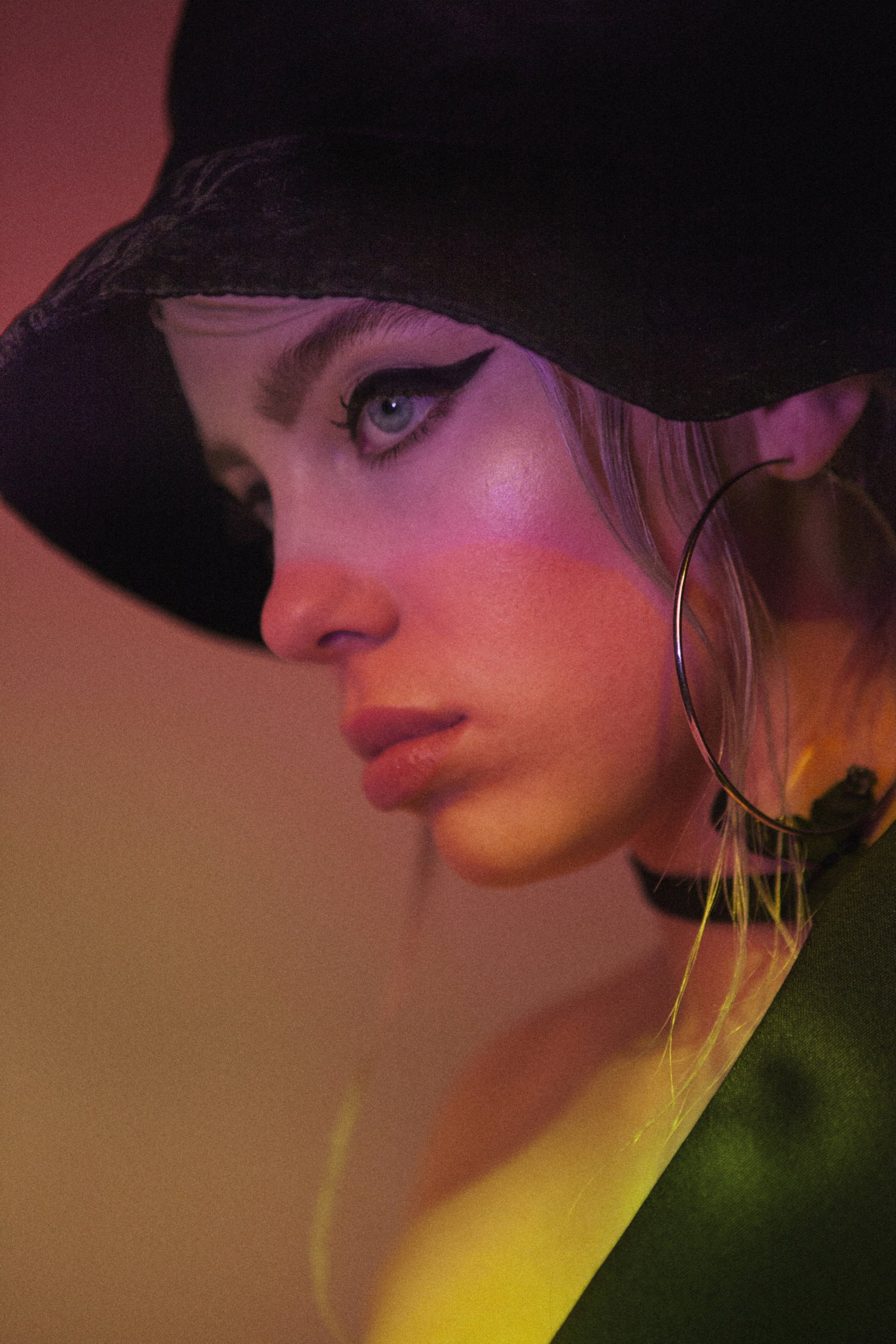 Last year, pop newcomer Billie Eilish snared millions of listeners with her wistful debut single, "Ocean Eyes,"  Now still just 15 years old—and already possessing a voice and vibe that are both ethereal and self-assured—her potential feels expansive. Her latest single, "Bellyache", is proof she's the real deal: written with her older brother, 19-year-old Finneas O'Connell, in their Los Angeles home, the track veers away from the airiness of "Ocean Eyes," evoking a darker Lorde over a trap-infused beat. Eilish plays a protagonist who's done a  terrible, unfathomable thing—listen to the song below to hear more—but doesn't know why: "Where's my mind," she laments, before answering herself: "Maybe it's in the gutter."
We chatted with Eilish about penning "Bellyache," what she's learned from being homeschooled her whole life, and just going for it in 2017. 
Hey Billie! How did you get involved with music?
I grew up in singing in [the Los Angeles Children's] choir, so that always helped me with my technique. But I never really started singing; I just sang all the time. People had to shush me because I sang so much. I started writing music when I was 12: I wanted to write down how I was feeling and put a melody to it, because that's fun. My brother [Finneas] started writing at 12 also. He's amazing—I've never met that type of person who can just write exactly what they're feeling. It's always been really inspiring for me; I always try to live up to that and try to write as well as I can because he does.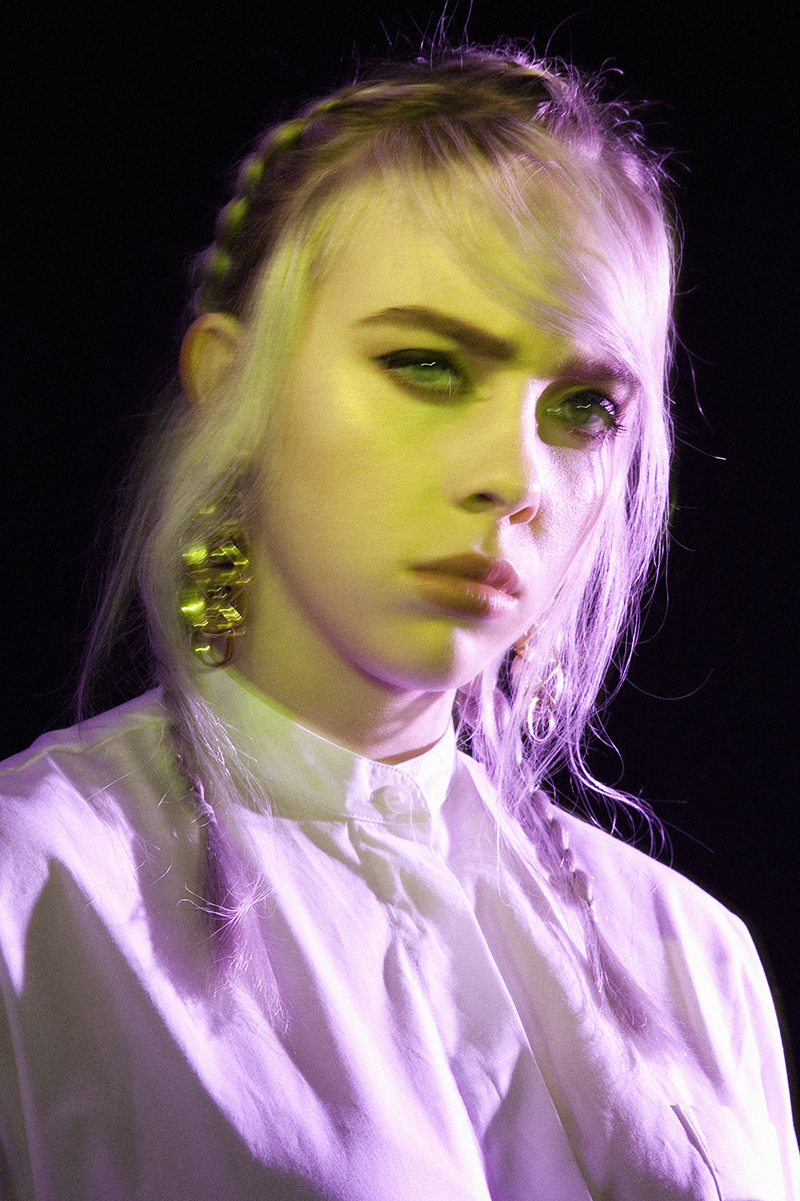 You now write music with your brother. How did that come about?
Almost two years ago, we were like "Hey, you write and I write, and we both sing, and we live three feet away from each other in the same house, so let's write together!" So we started writing songs with just us two … We always end up with something we really love.
What's your creative process like?
Usually, we start from scratch. I just go into his room, and we start playing some chords, and improvising some melody ideas. Improvising is great because you don't have to use [a phrase], but it could be right. We always try to think about if the song sounds good acoustic—if it's just you and a piano—it's a good song. If the song isn't good without production, it's not a great song.
Are your parents musical, too?
My mom is a singer and a writer. My dad taught me how to play the piano and the ukulele. We have three pianos in our house: a grand piano in our living room, a smaller grand piano in my brother's room, and in the living room, we have a full keyboard. And we have so many guitars, three ukuleles—it's pretty stacked.
You've been homeschooled your whole life. What's something you feel like you've gained from that that you wouldn't have in a traditional classroom setting?
My parents decided to homeschool us because they believe in learning about things that you think are interesting—things that you're passionate about. [Even though I'm not in a classroom], I see a bunch of people and I do a lot of things, and it gives me much more time to focus on what I want to accomplish. In school, I feel like you learn about lot of things you're never going to use, and I feel like that's a waste of your time.
Have you ever wanted to go to a traditional school?
A few times! But when I think about it harder, I'm like, "Well, I like doing what I like doing." People are so rude [about it]! They're like, "Oh, so you're homeschooled." And I'm like, "Yeah!" And they're like, "Oh, so what's this plus this times this?" Like, bro, can you not quiz me? You're not my teacher, and I don't go to school, and I'm not asking you to quiz me. So maybe don't.
Besides singing, what's something you love to do?
I've been a dancer since I was eight. I started dancing because I really liked tap dancing, so I started tapping, and then ballet—the ballet was not my thing, but it helped my technique!—and then lyrical, contemporary, and hip-hop. It's such a good escape. Whenever I was really upset or something bad happened or I was mad, I could just go to dance and it would all go away. I could just be in myself, and feel how I feel without saying how I feel, which is rare.
The lyrics of your newest single, "Bellyache," are much darker than those in your first single, "Ocean Eyes." What's the story behind the track?
["Bellyache" is] flat-out a song about murder. We have a bunch of songs like that: crazy stories about these fictional [situations]. We like to write about stuff we're going through and things that people relate to, but it's also really fun to put on a character and act a certain way. That character [in the song] isn't me—but it also is. The song is really about doing terrible things and not really knowing [why]. We have this whole idea about it—like, you're doing these terrible things and then you're like, "Wait, what am I doing? Why did I just do that? Where is my mind? Maybe it's in the gutter!" [Laughs]
What's something you've learned about yourself since you've started writing music?
I'm a really deep person. I have a lot of issues. I overthink everything. I over-explain myself sometimes, just to make sure people understand what I mean. But something I've learned with writing music is just to go for it, instead of thinking, "I could say that, but that's not good enough." That doesn't matter. Who cares if it's bad? It's not going to be bad if it comes from your heart. Say it, and then change it, or fix it—but just say it first.
That extends to the rest of life!
Yeah, I think about this a lot [in life, too]. Wouldn't you rather do something, and be able to tell a story about it? Instead of, "Oh well, that's kind of embarrassing, and I don't really want to do that because I don't want to feel weird in the moment." But that moment's going to pass, and that moment only happens once. And then for the rest of your life, it happened or it didn't. I'd rather have done something and say it was a mistake—or maybe it was the best thing I've ever done—instead of almost doing it. Lately, I've been trying to live by that more … I'm not a shy person. I do what I want, when I want to do it. I wear what I want and I say what I want. And I don't care who thinks it's bad.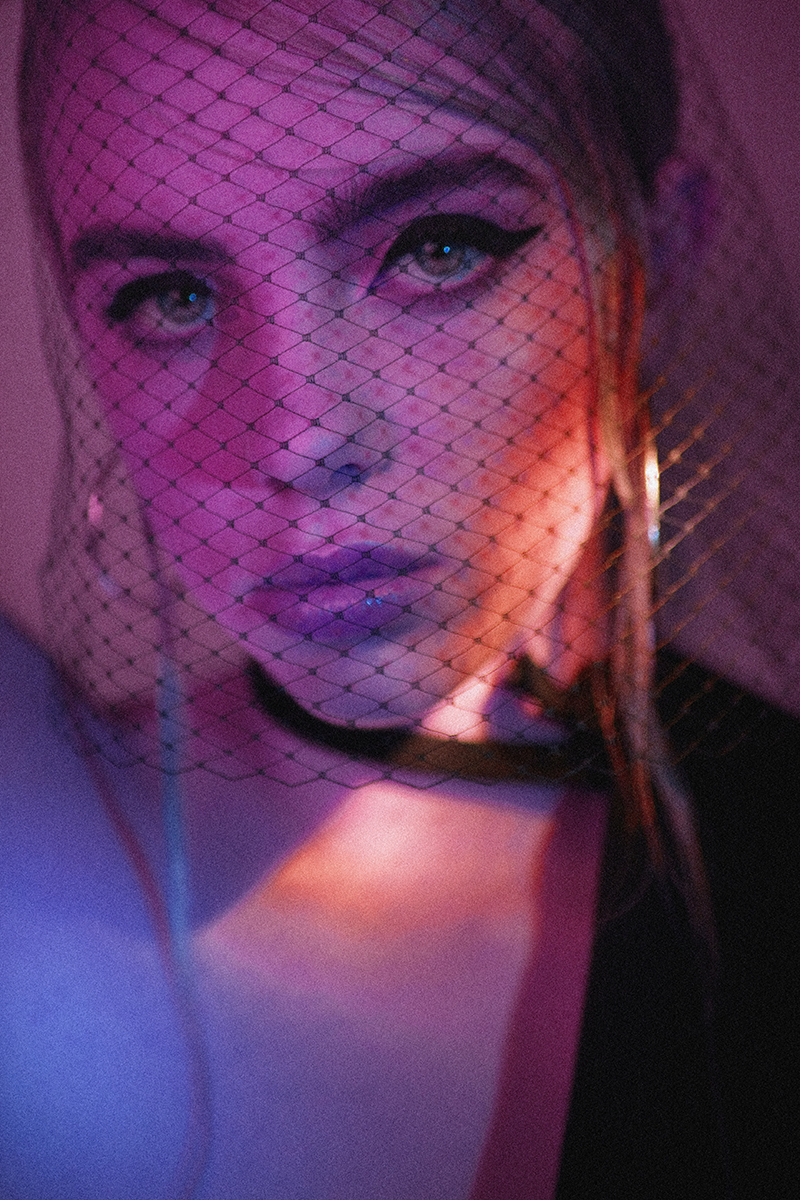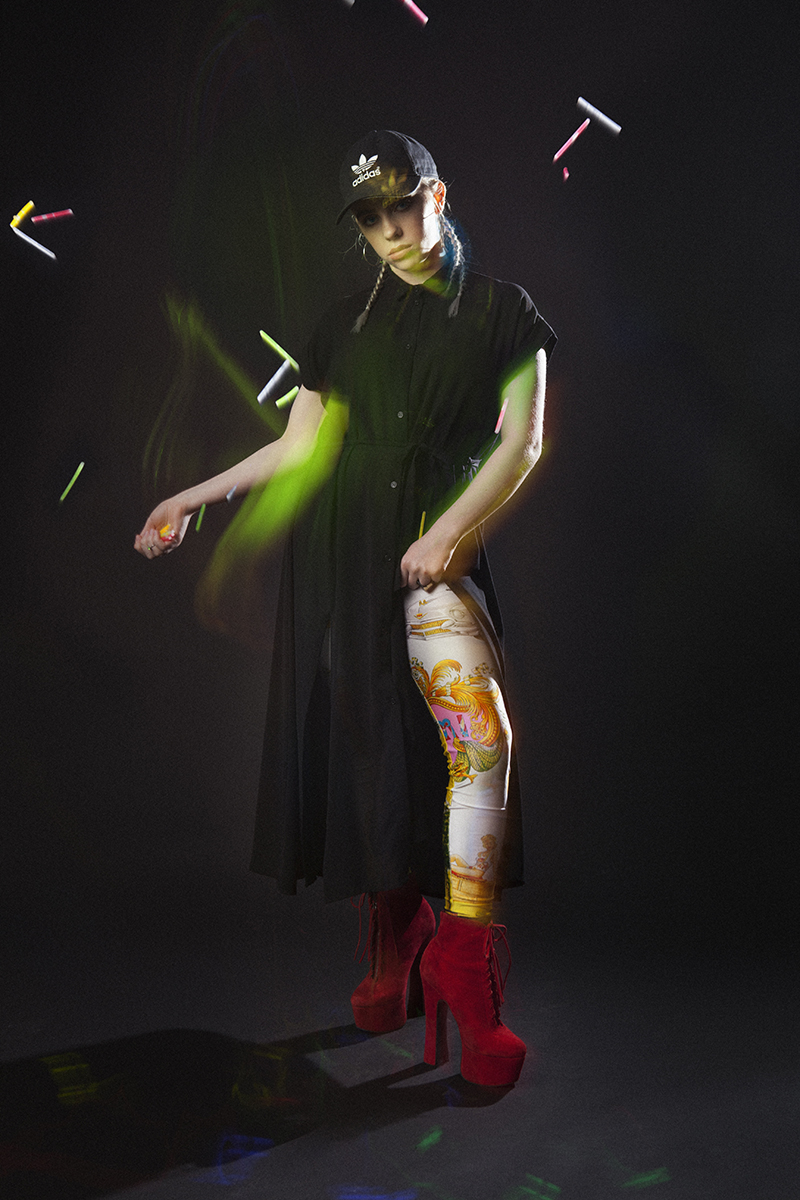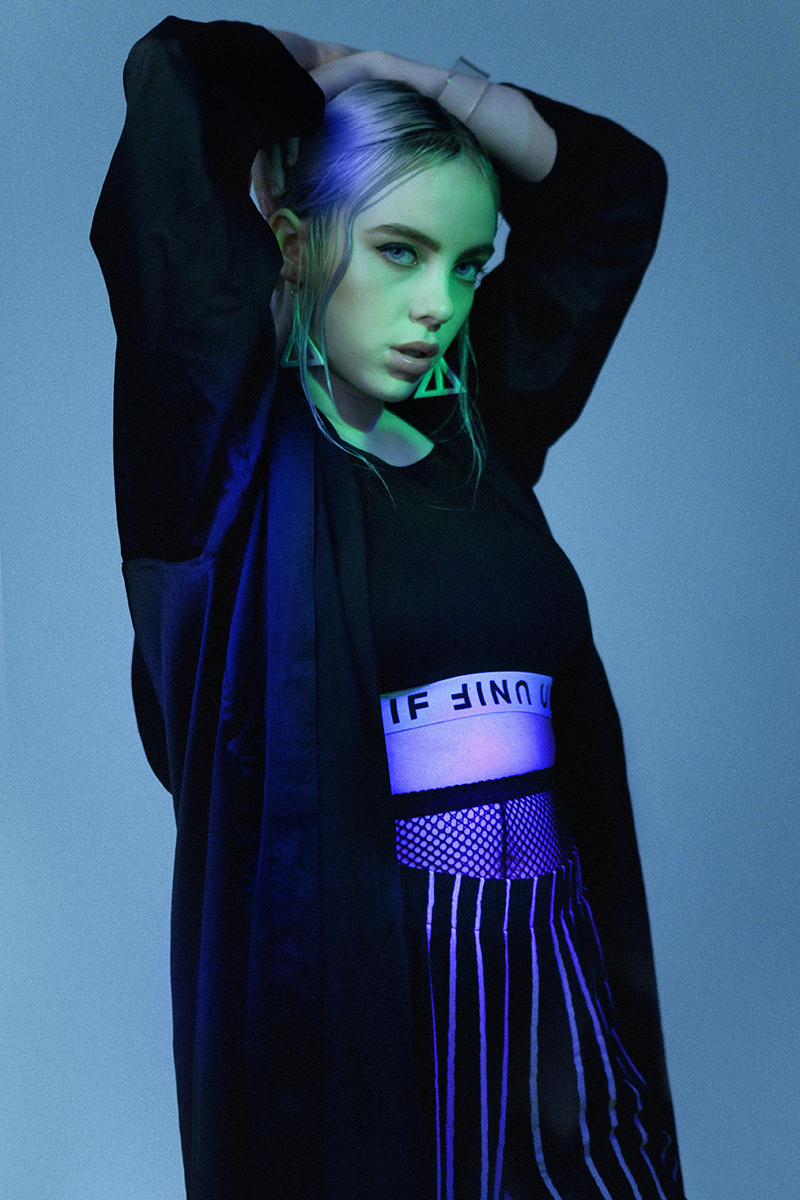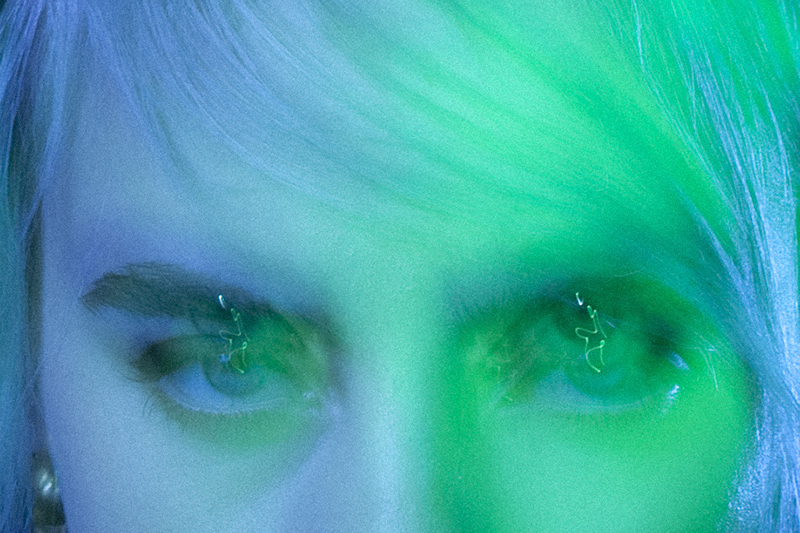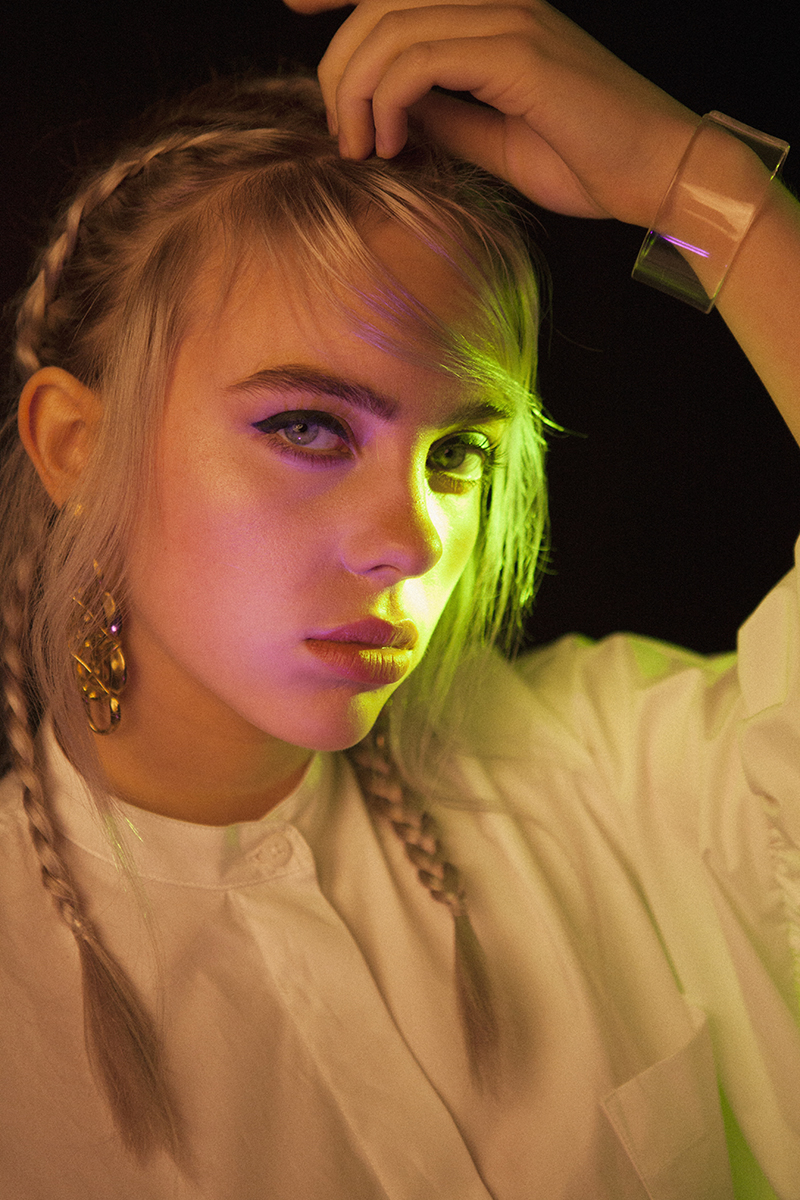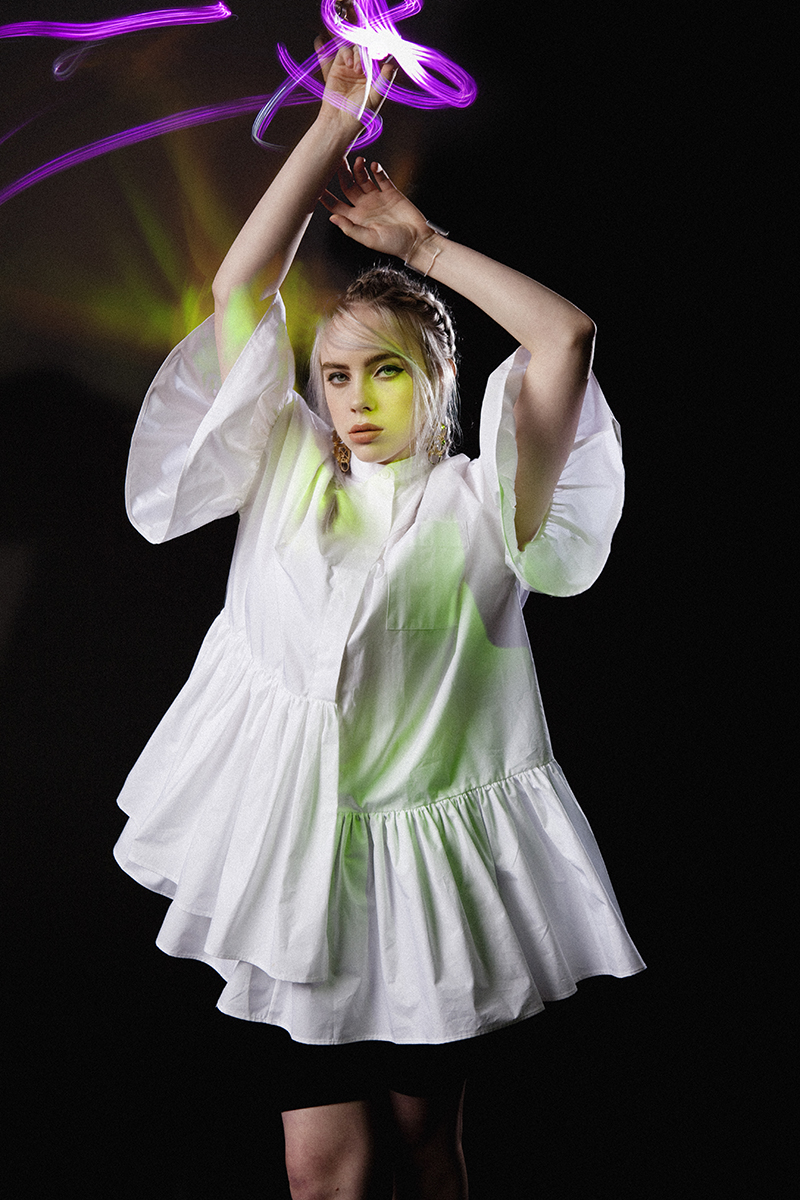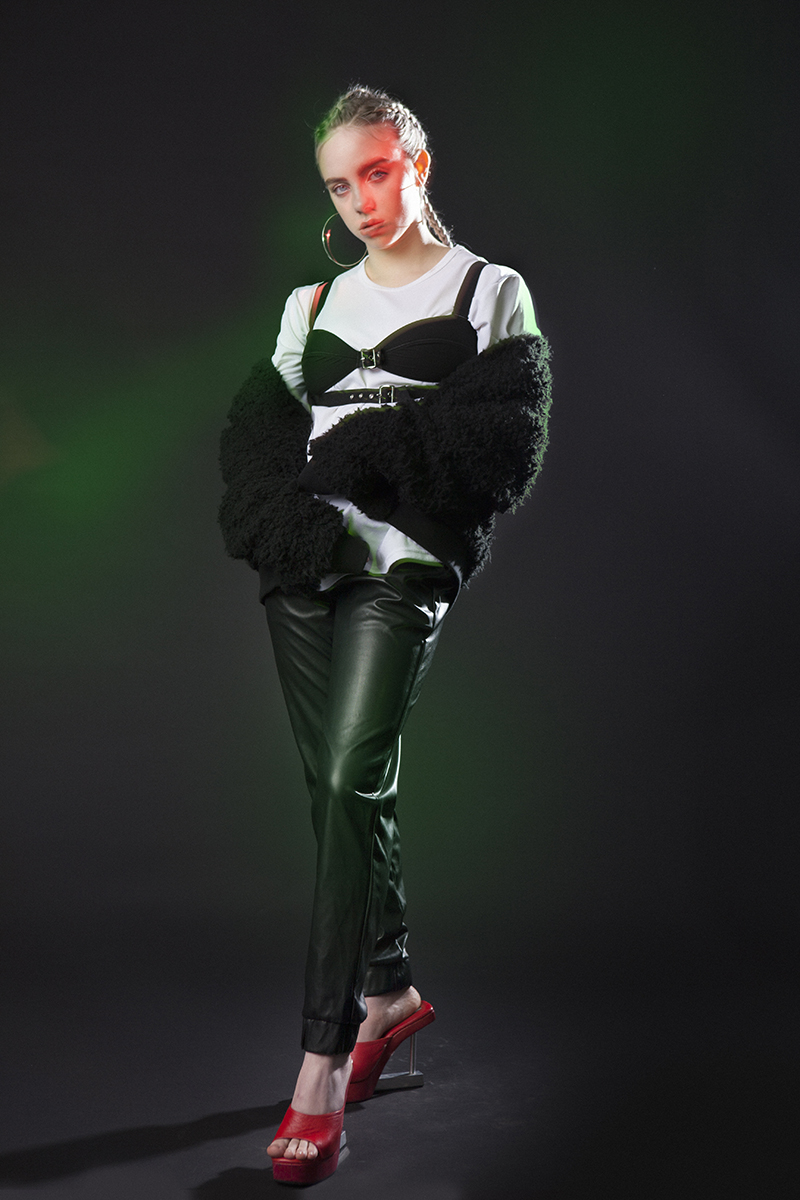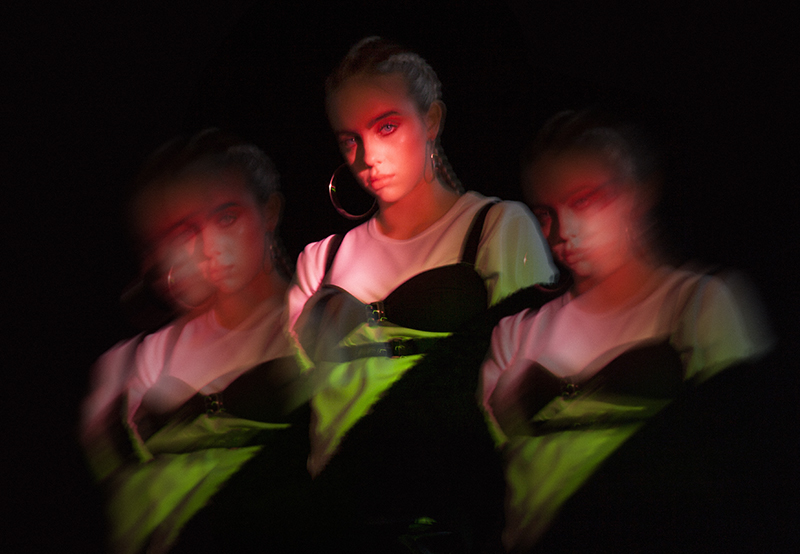 photos /

NATHALIE CHRISTMAS
styling / KRISTIN CONDIA

 
1ST ASSISTANT /

 

MONI OTTEHENNING
 

makeup /

 

YASKUKO SHAPIRO

 
hair / HAILEY ADICKES

   
story/ AVERY STONE
Jacket – WHOWHATWEAR, Top – Champion, Bra – Love Haus, Shoes – Sky, Pants and Earrings – Stylist's own

Dress – ASOS WHITE, Lucite Bangle – Vintage, Shorts and Earrings – Stylist's own
Jacket – Vintage, Bra – UNIF, Lucite Bangle – Vintage, Fishnets, Pants, and Earrings – Stylist's own
Dress – Monki, Leggings – Gianni Versace Couture, Hat – adidas, Shoes – Dolce Vita, Earrings – Stylist's own 
Veil, Earrings, and Skirt (worn as top) – Stylist's own