Singer-songwriter, guitar player and producer Ben Sefton is the new player in town and he's coming hard with a crushing new single. 
Ben's love for music started at a very young age, writing more than one hundred unreleased songs, his love quickly grew to be a full-time obsession. Hailing from Selkirk College's Contemporary Music & Technology Program, majoring in composition he has spent a great deal of time perfecting his craft, having influences from artists such as The Beach Boys, Andy Shauf, and Frank Ocean, John Mayer, Django Reinhardt, Frank Sinatra, and Dallas Green he has created one hell of a style.
"Humans" his debut single was a smashing success, being covered by several music outlets from across the globe. The single was included in both Exclaim's and Universal music's best music playlist on Spotify. Described as an "alt-rock anthem for a modern-day Queen fan. If Freddy Mercury and Rufus Wainwright had a cousin in 2022" by Higher Plain Music.
Thanks to the help of his vocal coach Laura Landsberg and the personal mentoring from several of his college professors, he has managed to always keep improving his vocal and instrumental expertise
He is now coming out with a brand new single/video "Crush", a release with a very peculiar blend of cute and strangeness, like a coin it was meant to have two sides, on one hand, we have the story of an admirer confessing his growing attraction, and on the other the vibes of a weirdo with sinister intentions.
Ben Wrote the song after meeting a cute girl at a local bar. He became fascinated almost instantly and summoned his courage to approach her. The two ended up exchanging Instagram handles and after a few days of talking, Ben decided to try and impress her by writing a song; this did end up working and the two would later hang out, however, Ben noticed that there was something… special about this track:
"I made the song before I even got to know her, and once I took a second look at the lyrics I realized how easy it would be to change the story of the song from a romantic admirer disclosing his growing affections for a stranger to a potentially dangerous unknown (possibly a killer) with a creepy, unwarranted obsession with a girl he only met briefly – something similar to the stalker vibes from The Police's "Every Breath You Take". At this point, I should make it clear that I'm 100%, not a dangerous killer, but as a songwriter, I'm in the business of telling engaging stories. In the end, I intended for the song to have those two possible meanings – a love story or a Dateline episode – depending on how you interpret it."
With a very "80's slasher" vibe, the video evokes visuals from "A Nightmare on Elm Street" to "Friday the 13th" to more modern flicks like "Malignant" and "Censor" making this a must-watch/listen to any horror fans out there, that alone would be enough to get my personal recommendation but to its greater credit still, "Crush" is the perfect example of alt-rock done right. Ben's melodic vocals work in flawless harmony with a sublimely catchy tune and his otherworldly guitar creates what is -perhaps- his best work to date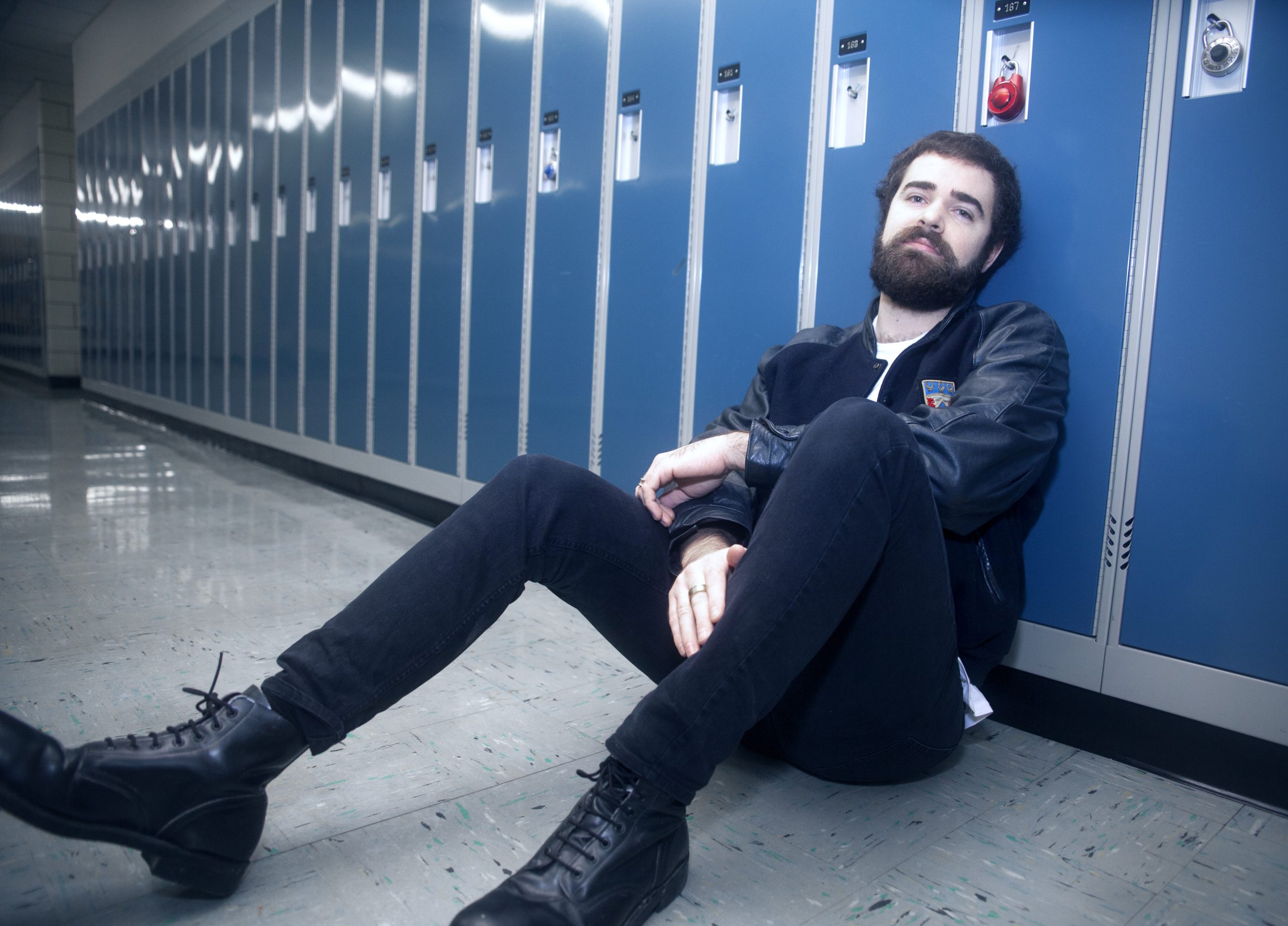 Story By: LADYGUNN
FOLLOW BEN SEFTON