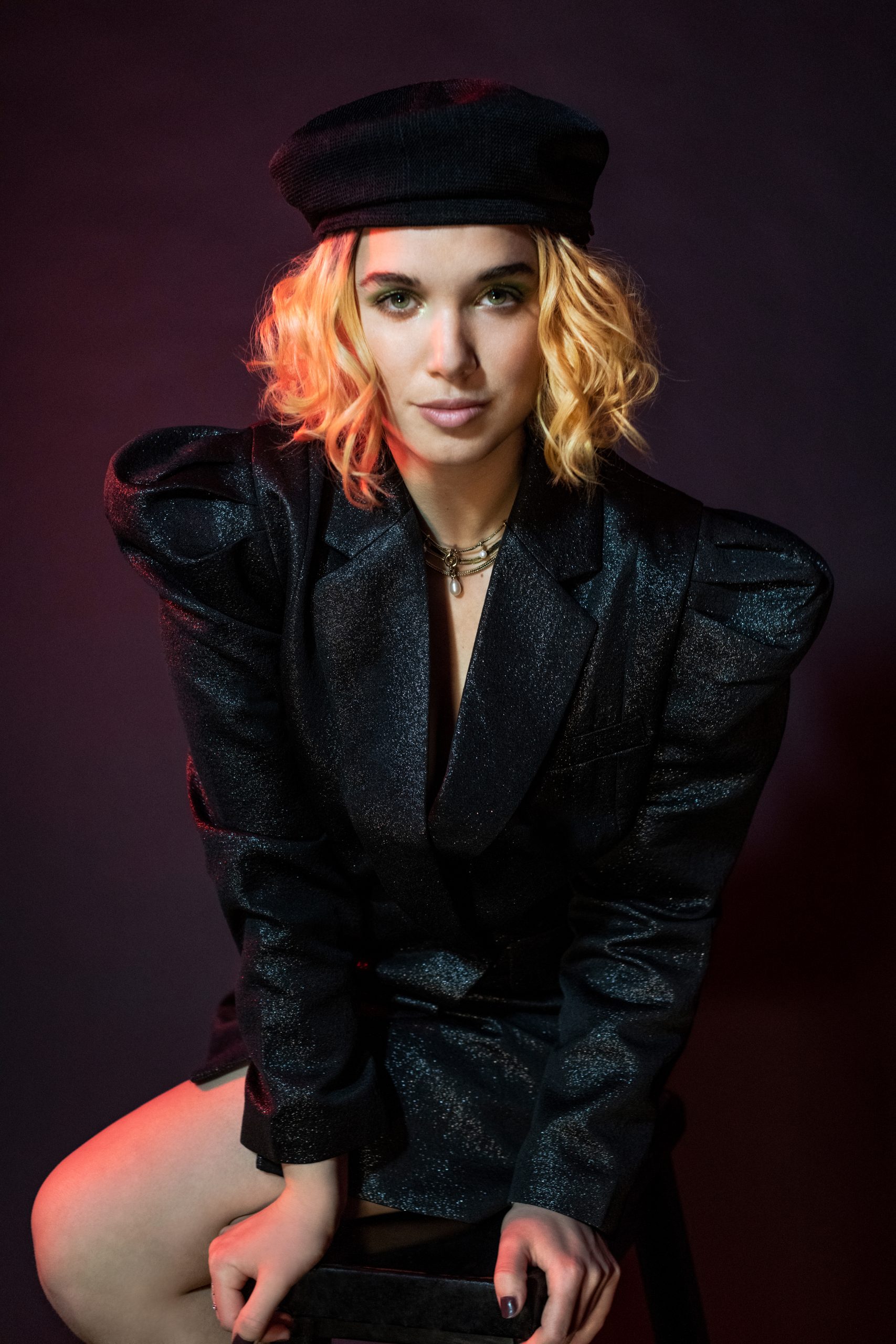 A conversation with Beccs is the equivalent of that scene in the movies where a book falls open and the pages flip by feverishly. It's a sudden rush of open information in a cinematic swirl. The Massachusetts born musician is a beacon for the communication generation. Her pink lady apple lips purse and pirouette around everything from self-deprecating goofiness to the reality of having a physical body in our society. Like her generation, she represents the multi-faceted and unrestrained. Complete strangers, we find ourselves divulging morbid and embarrassing secrets to each other between giggles. I have to remind myself to stay on track and get the proper quotes; it's easy to trail around the world in Beccs company. An organic and grounded connection is a guiding light of hers. Her artistry, as a result, is cherished and familiar. The instinctual prowess is no surprise, music was the unofficial household language growing up.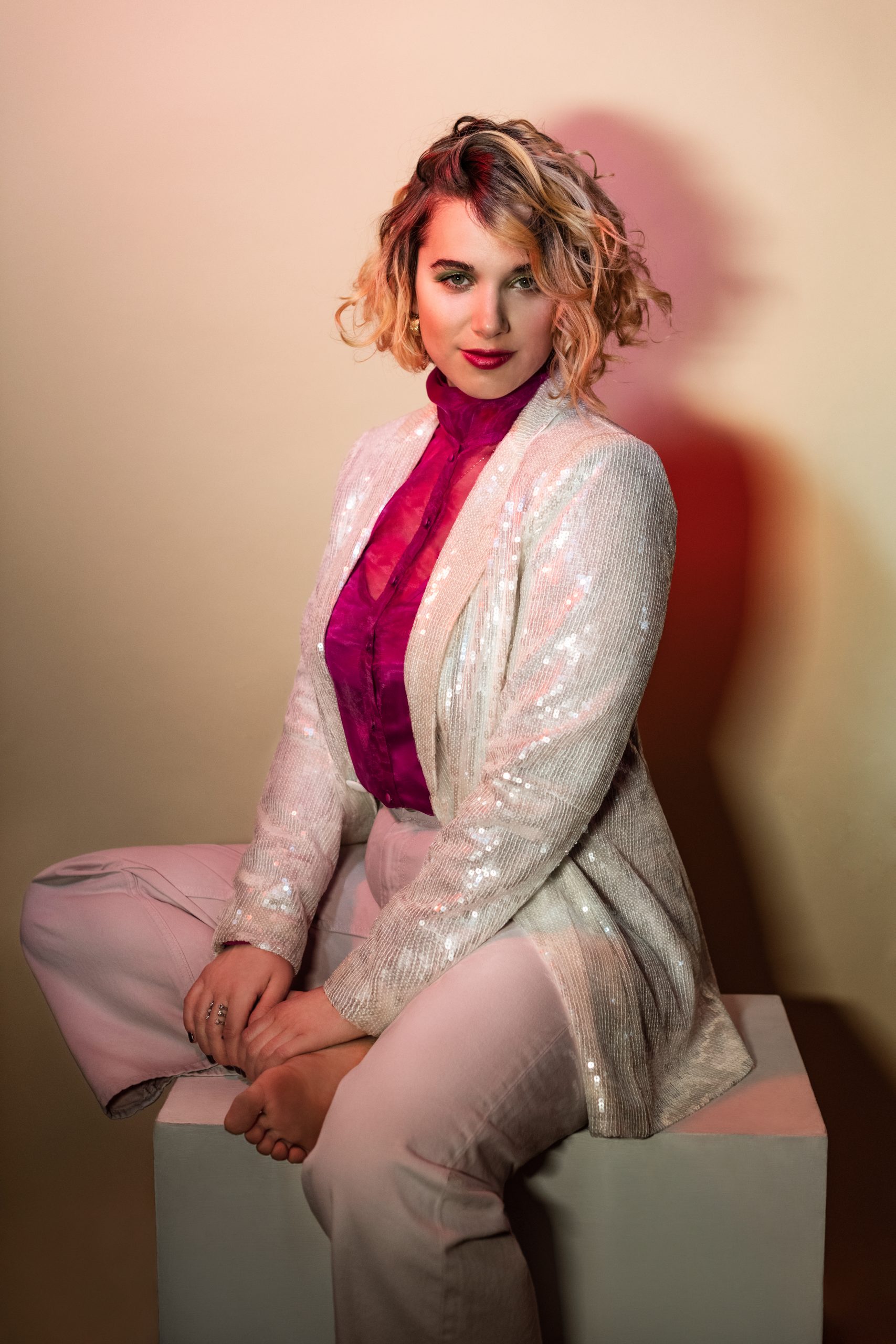 For most people, a childhood journey with piano is parent-sanctioned and comes with the punishment of what feels like even more school. When you're Brooklyn based musician Beccs and your family is genetically mutated to be musical, piano is your chance at escapism. "My family is really musical. My dad is an amateur multi-instrumentalist and composes. My two older brothers and I, we were all forced into practicing instruments. I got the cello and then I started singing a lot. But in eighth grade, I started songwriting and that was my way of reclaiming music for myself. Because I started songwriting at the piano and I wasn't brought up on the piano." Fast forward to present-day, and Beccs still seeks to challenge herself at the craft. "Last year, I started trying to produce my own songs. And during quarantine, I've been making sticker charts for every hour I put into Logic tutorials…I have dozens of songs that have never seen the light of day. I have a lot of trouble a) trusting people with my songs and b) identifying and communicating what I hear for them. And so I just realized like, I need to learn how to do this myself, at least enough to communicate."
Quarantine has been a might-as-well-learn-how-to-do-that-thing period for a lot of creatives. While it has meant time honing her skills and cooking for her parents, lockdown started with an added lurch. "In the beginning of quarantine, I got really sick with strep so I couldn't sing for two weeks," which, for a human who identifies meaningful connection as the major thing she misses from normalcy, was stifling. "I couldn't speak for two weeks because I was misdiagnosed with Mono. That was a very interesting phase to be forced into complete submission and not be able to feel guilt about it." So return to normalcy also meant a chance to get back to expressing herself. "I was so excited to eat scrambled eggs and have toast and just be normal after that. I felt so f*cking excited to be alive and not be in complete pain all the time and, and also be able to…do my work and maybe just maybe feel a bit less guilt. I think during that it just became clear to me that I needed to work on this song." 
The song being her August 20th release, "Such A Love," produced by Beccs & Godfrey Furchtgott and mixed by Alex Epton (ARCA, FKA Twigs, Bjork). Incredibly poignant and relevant in ways she didn't even foresee when writing, the song that sees the singer-songwriter brace against a tidal wave introduced as if the beginning of a silent film, strings slowly envelop the track. Soft sound effects make you feel like the breeze kissing the top of the ocean, until the piano plunges you into the sea. Beccs' vocals drip with technical control, but still rife with emotional breaks and authenticity. Beccs has the kind of voice where a bare-back track and simple beat suddenly feels like an entire symphony (think Marina meets Dido meets Hannah Reid). It doesn't just fill the room, it breaks down the walls to fill the fresh air. In a year marked by hyperpop, Beccs stands to prove that less can still be more. Her vocals and the production are a smooth pair, oscillating between tender pulses and whopping waves. I'm partial to her apt description of my personal favorite part of the song."And in the bridge we sorta hear from me – the vocals up close, enveloping and competing – they sorta build until they burst. The vocals cascade and the piano, now distant, drowns in the weight of the realization that such a love does not exist. We return to that aching hook we're itching to hear but now it's bare and different. The words have changed and I now sing alone "I, I'll never know…such a love." 
The song feels like a backstage invite into Beccs' heartbeat. "'Such A Love' feels like a big piece of me. Sonically speaking, it's very much an extension of me. I put a lot into each thread of sound. It is intimate to share that. I hope to do it in a way that brings me closer to what it's saying and who is listening. I think how you share it will determine if you feel fed. Last time, I wrote '100 Postcards' when I released 'By The Sea.' I don't know if I can do that again but I definitely like the idea of connecting in a tactile, intimate way outside these screens."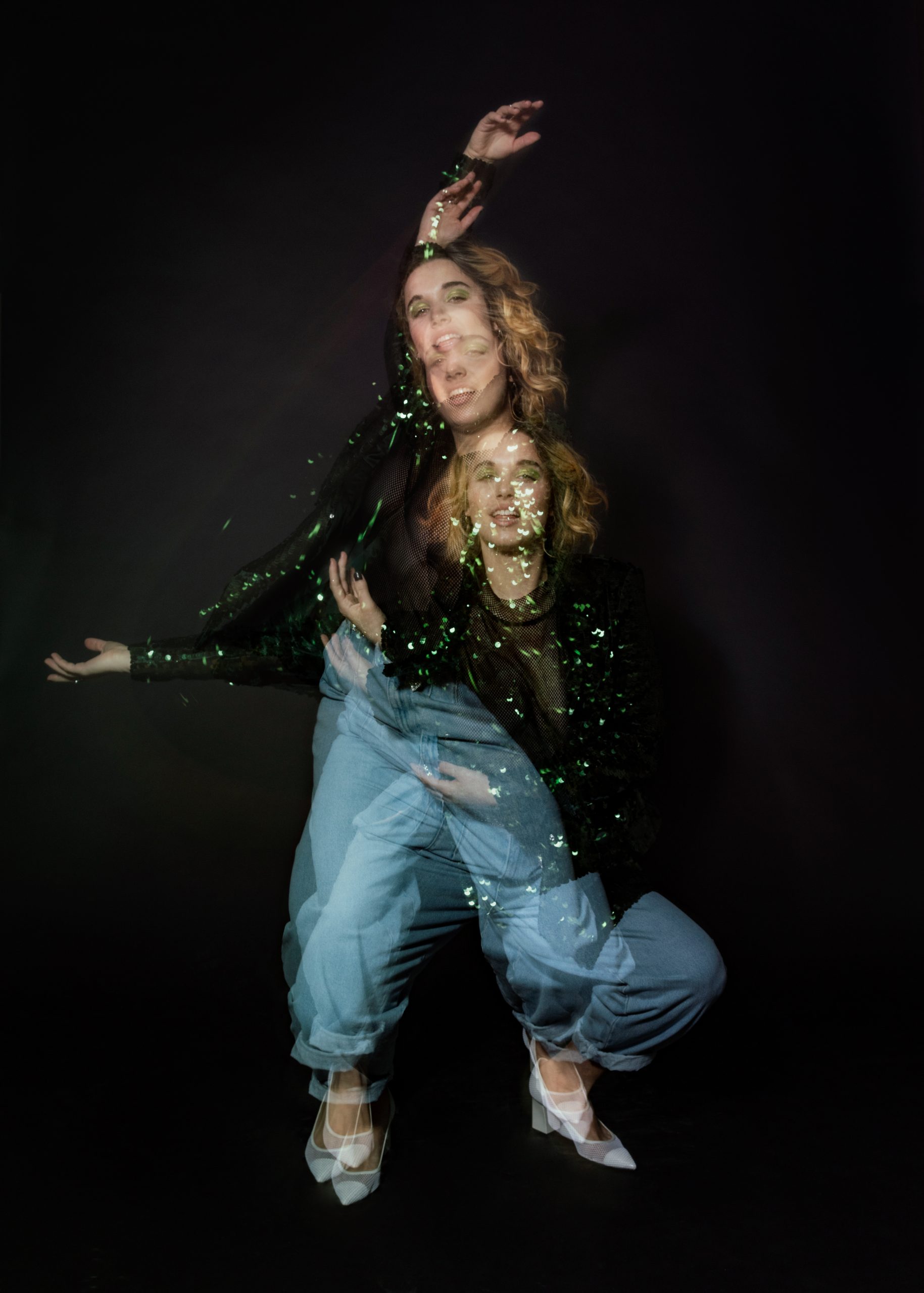 Initially, the song's meaning was shrouded in fog for her to wade through; as a personal experience."I had no idea what it was about when I started writing it. And I think I had been kind of in a dry period with writing. I had this surgery that was really just emotionally up and down. Then I joined the writing workshop. I heard this one woman singing, who's a dear friend of mine Dallin Applebaum and something about her voice just went through me and I started writing." Her writing process was creating her own Rorschach test to then decipher with the same investment as a patient seeking help. She's a storyteller, discovering as much about the character as we are through the listening process. "The song is someone talking to a lover saying I'd know you'd sacrifice yourself for my cause. Their cause is to fight for the sea, to fight for the preservation of our lands and our waters. And much of the imagery in the lyrics are inspired by the sea. So for the production, I went on these long walks with a field recorder and got audio samples of branches breaking, waves, shells clashing, an owl, cicadas. And all of those are in the final song. Buried in the mix and making up the beat." After it was birthed and molded, after the pandemic hit and we all thought we'd reached 2020's peak, the Black Lives Matter movement gained a huge foothold with the protests. Suddenly, the nation is a powder keg and those of us who had the privilege to not be directly impacted before, had our eyes opened and perspectives morphed (rightfully so.) "The song's meaning still stands. But I've definitely seen a lot from society since that changes the context and perspective around it."
I ask Beccs what she's doing to support Black lives and people in day to day life. 
"I'm trying to read and listen a lot. Systemic racism is so big and pervasive so the educating feels endless. Which is kinda humbling because even if you consider yourself an ally there is so so much more to learn. I listen to podcasts about abolition, racism in housing, war on drugs, racial biases in our healthcare, etc. what's been really helpful is I meet weekly with an anti-racism group. It's kind of like a class, right, like we get assignments long term and short term and we discuss them, vow to take specific actions in our own communities. It's been helpful in sustaining the work. I also donate to organizations, sometimes friends, but I feel strongly that the work can't stop at a check or Venmo. I don't wanna use it as a quick fix to relieve guilt either. I have a lot of work to do. Cause the truth is we're all living in our own hypocrisies. Like we all have blind spots when it comes to calling out our own ways of benefiting from systemic racism and white supremacy.  Like your neighbor might have a black lives matter sign on their front lawn but are they sending their kids to private schools in NYC and spending loads on SAT tutoring? Did I not live in gentrified Brooklyn for a good chunk of my time in NYC? I have conversations. I talk to my parents a lot. I talk to my friends. Something I've found helpful is trying to understand what people do in their individual work and then see how these issues come up and what they are or aren't doing to address them. This goes back to how pervasive and endless it is. It comes up in every workplace, in every industry, and in so many homes. I've found that for me it's less helpful to come off preachy. I find that leading with curiosity, which is hard at times, is helpful in having a dialogue with folks and keeping the door open to more of it. I haven't been so graceful at times though. For me, because I'm kinda spacey and I want to really equip myself to discuss these issues with all sorts of people – I have to take notes when I read or listen to stuff."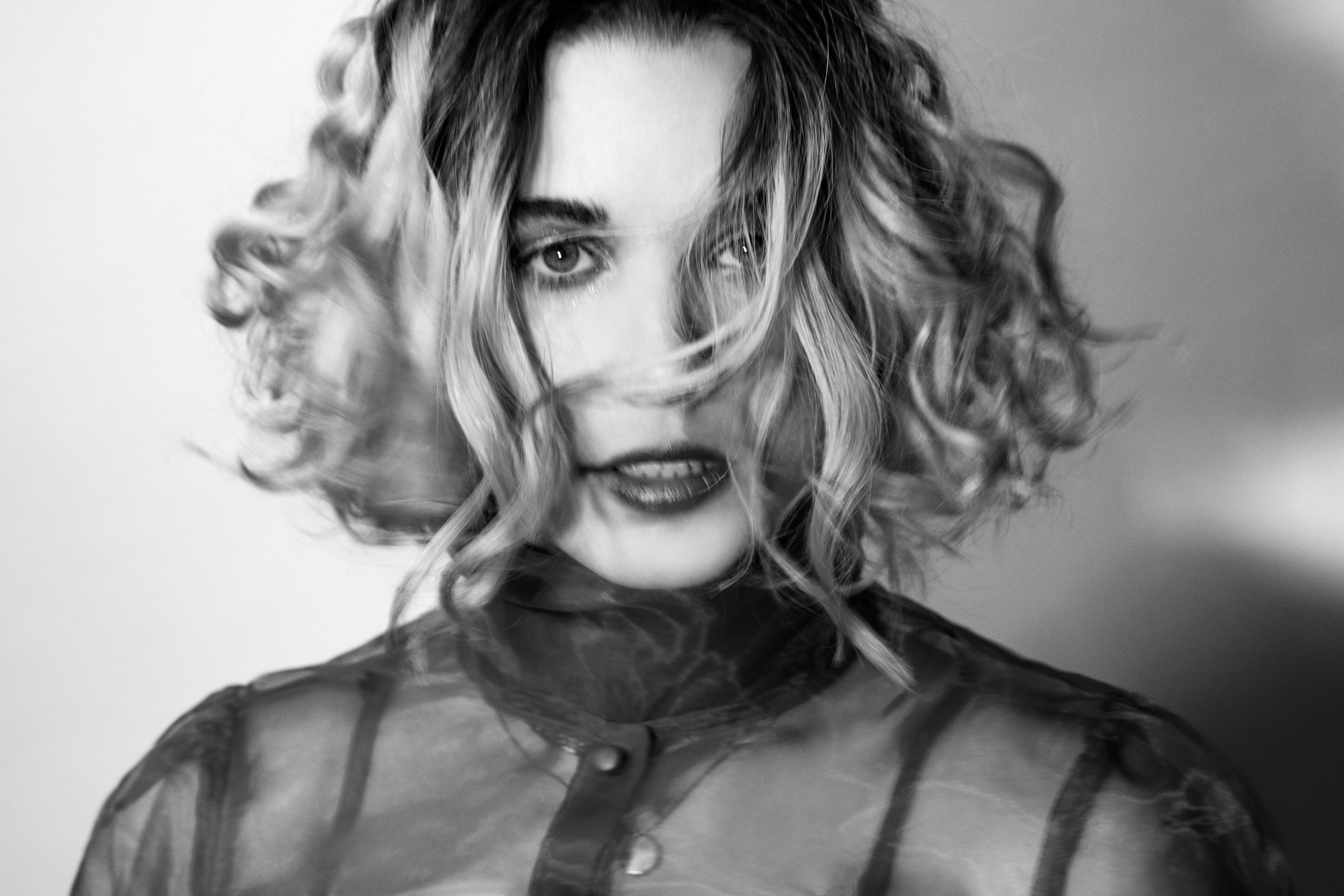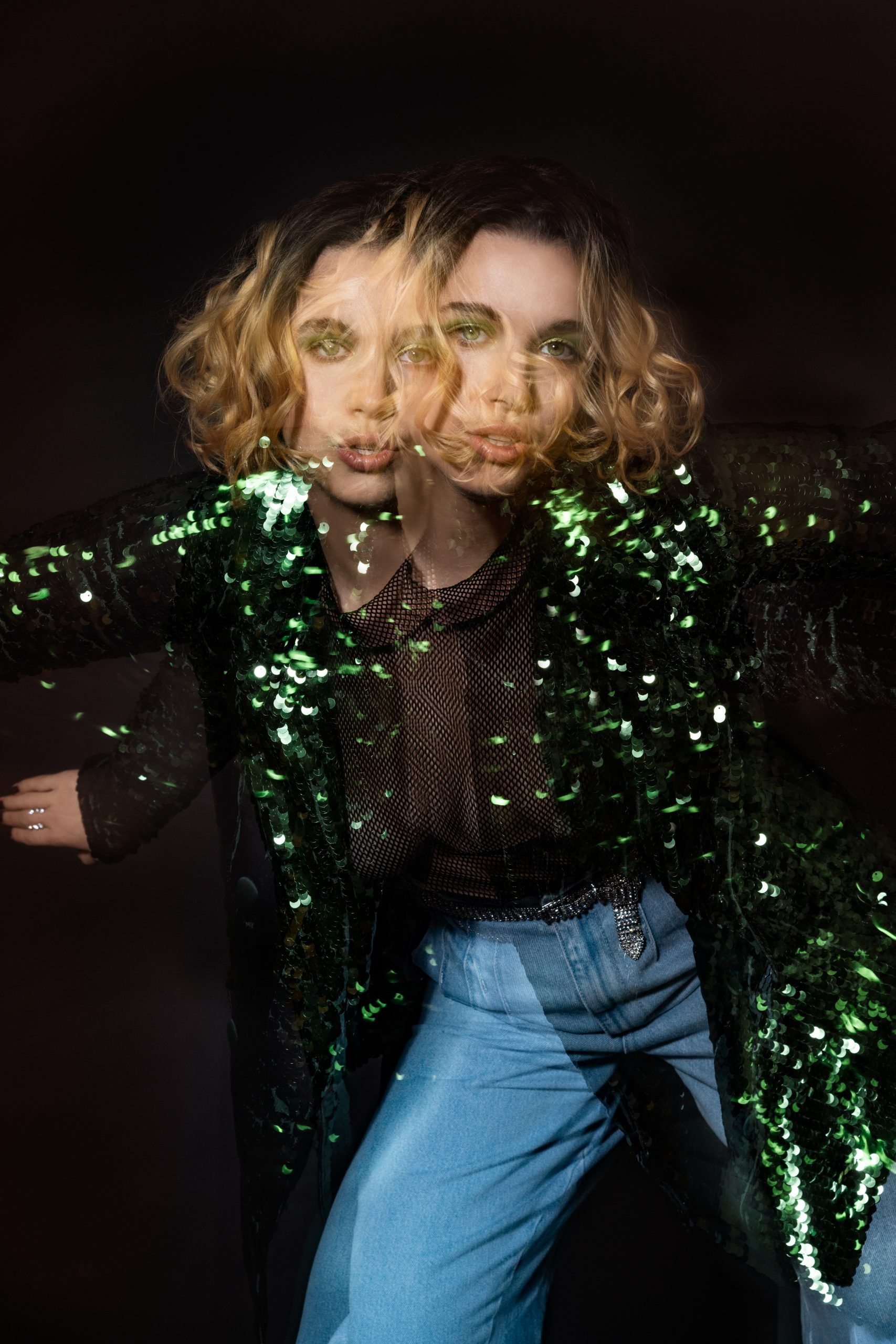 CONNECT WITH BECCS
photos / Jena Cumbo
styling / Julie Zielinski
hair and mu / Amanda Thesen
story / Malorie McCall