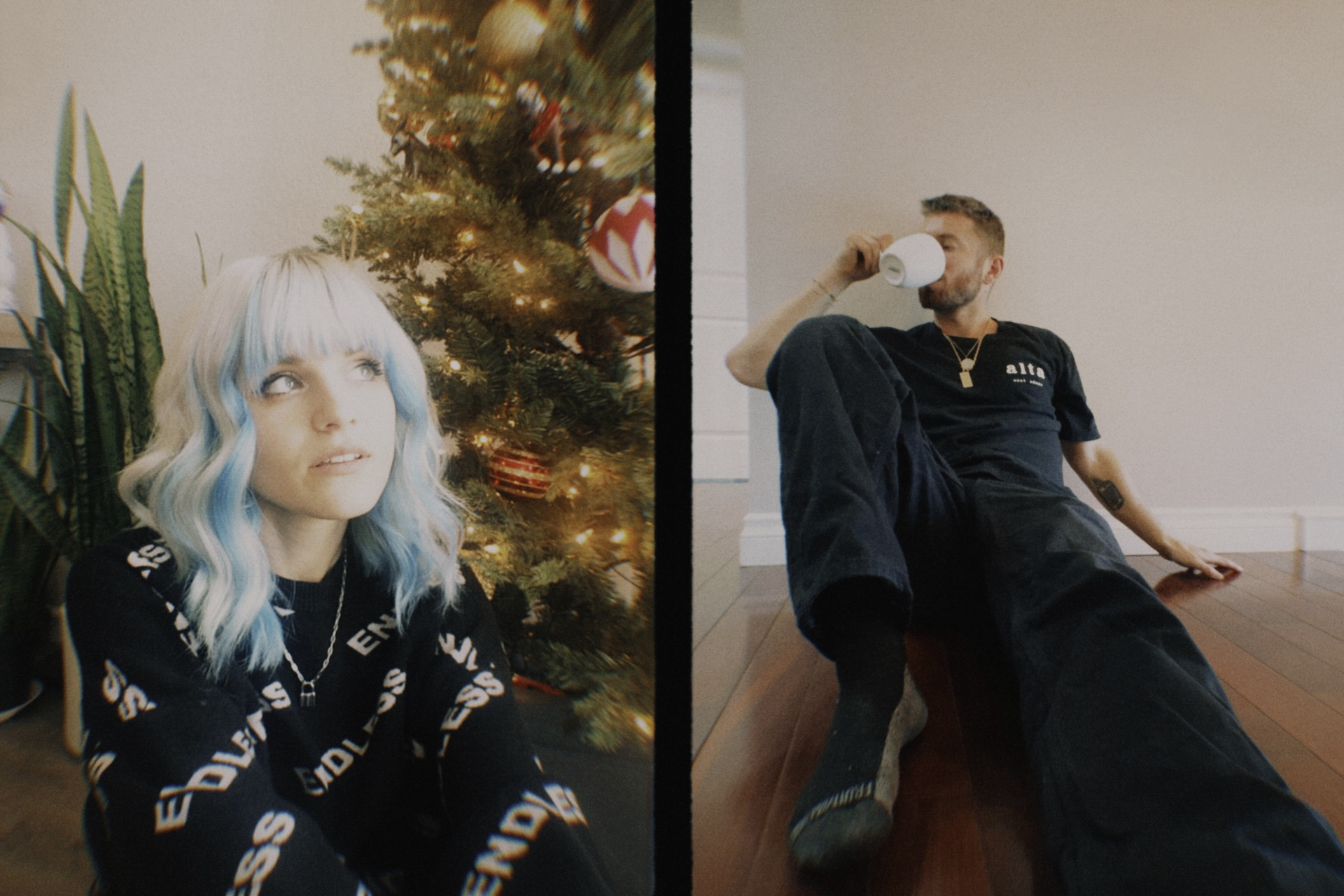 Safely explore feelings of painful nostalgia, anxiety, and insecurities with Sarah Barrios' new song "Bedroom Floor Feelings" featuring Marc E. Bassy. This track is the third installment of her second EP coming out in early 2021 titled Conversations With Myself.
"Bedroom Floor Feelings" is a relatable one to anyone who struggles with the anxieties life often hands out like candy. It speaks to the way emotions are inescapable and find their way into every corner of a persons' life; how those feelings can even sneak into your most personal spaces until you find yourself on your bedroom floor, letting the feelings flow and find their way through you. After all, you can only push them away and into a corner for so long.
The song has an uplifting backing track that feels bright and refreshingly clean. Barrios' vocals are soft and melodic with a slightly jazzy tone that brings the whole track up instead of pulling it down into a more melancholy position. With such honest lyrics, she makes it feel as though you are listening in on some of her own most personal bedroom floor feelings, experiencing all the emotion that comes with them. You could easily find yourself dancing to this track while sorting out the invasive feelings the song itself describes. As usual, Barrios' music does a great job of tackling complex emotions while remaining in the realm of easy listening.
Bassy, a San Francisco native currently residing in Los Angeles, has defined his space in the industry with his good intentions, strong messages, and beautiful vocals. His verse on this track adds a layer of vocal depth that mixes perfectly with Barrios' brighter tone – like mixing honey and lemon to create a soothing balm of a song. Bassy's impressive vocal control doesn't disappoint here either, bringing small touches to the lyrics that add so much emotion into only a few short lines. 
This duo is not one that I'm sure we would have thought of, but we absolutely love seeing together on a song. Their sounds blend beautifully together, the combination creating something truly special. We had Barrio and Bassy sit down for a Pass the Mic chat about the making of the track, check it out down below!
***
SARAH BARRIO: Hiya Marc! How are you?
MARC BASSY: I'm very well. Thank you! What's good – how have you been?
SB: I've been great! Just staying home, drinking coffee, and makin' music! So, I'm sure you get a lot of songs sent your way – what was it about this one that made you want to be a part of it?
MB: Honestly I really just love the take on a classic idea, and the melody. Your people are my people too..so that always makes it feel good. When did you write this? Was it based on something you were feeling at the time or were you recalling something from your past?
SB: I wrote this song probably a year ago in a little cave in Sweden with Hampus Lindvall! It was definitely an "in the moment" song. I wrote the chorus in a breakfast spot after spending the night overthinking and jetlagged as all hell. I never feel like I'm escaping my thoughts so I wanted to bring that to light. What's your favorite lyric from the song?
MB: Probably, "I'm convinced that my nostalgias gonna haunt me, say look whose missing out" That nostalgia is a motherfucker…I relate to that a lot. The line about high school, about peaking at 18? Do you really feel like that? That's my worst nightmare.
SB: Nostalgia is my worst enemy so I'm always comparing my current self to who I was when I was younger, even if I'm better off now. I think being young in a small town, my future was easy to see – you go to school, get a job, settle down, etc. With the job I have now, things definitely feel less finite, which bothered me at the time. Now I feel like that's what makes me love making music. We're all just figuring out what it means to be human. My favorite thing about music is that it's subjective! It can mean different things to different people. What does this song mean to you?
MB: I like how this song is very honest…it has a unique perspective and interesting lyrics around an idea that anyone can relate to. I agree about trying to figure out what it means to be human, music can definitely be a tool to get to know yourself. I wish you the best of luck on the song, thank you for letting me be a part..it's a jam for sure!
SB: Music is always helping me learn more about myself, it's insane. [laughs] Thank you so much for breathing new life into this song. Always grateful to collaborate with like-minded people!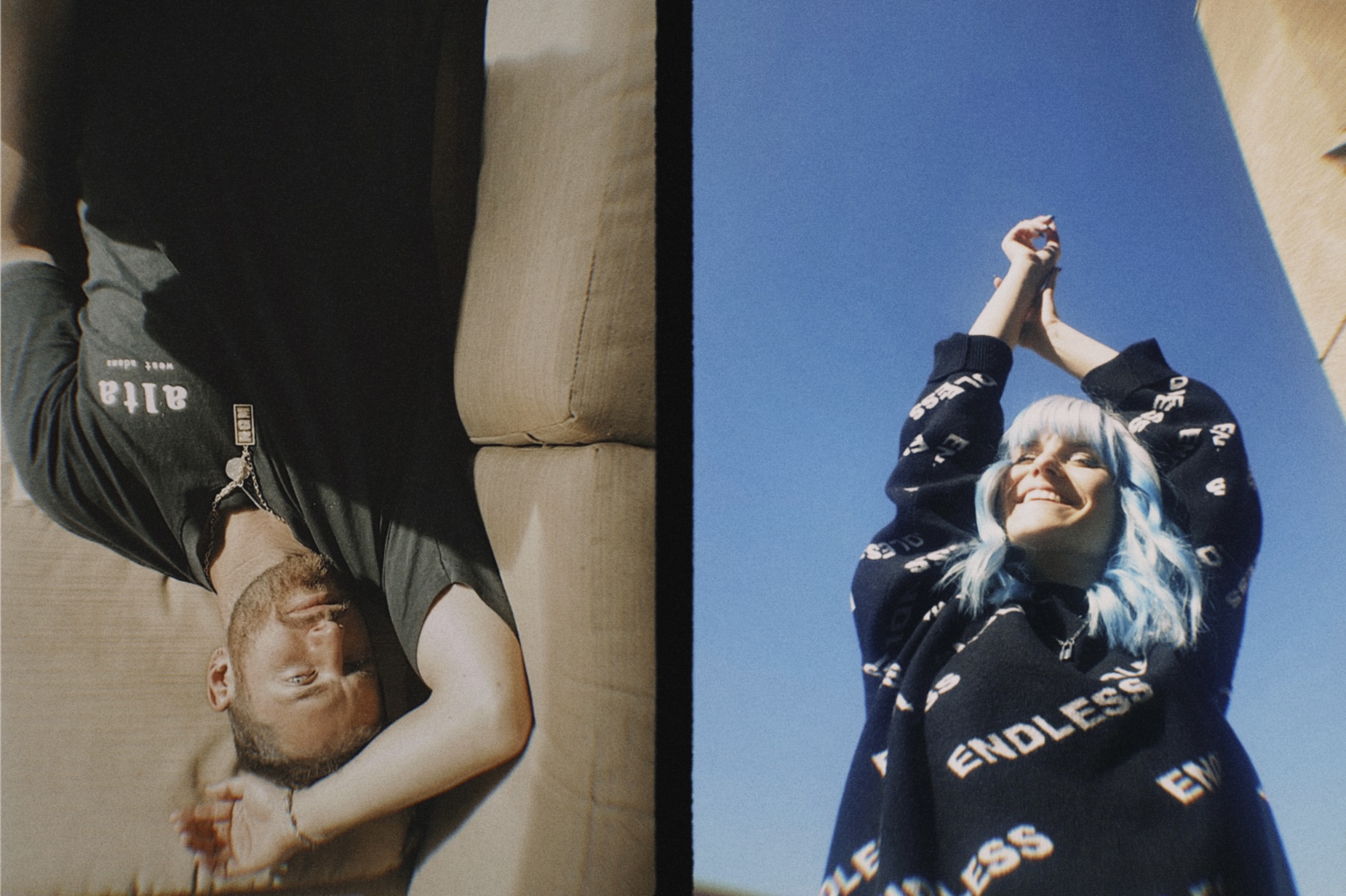 CONNECT WITH SARAH & MARC
SARAH: INSTAGRAM // TWITTER // SPOTIFY
MARC:  INSTAGRAM // TWITTER // SPOTIFY 
story + photo / Weslee Kate