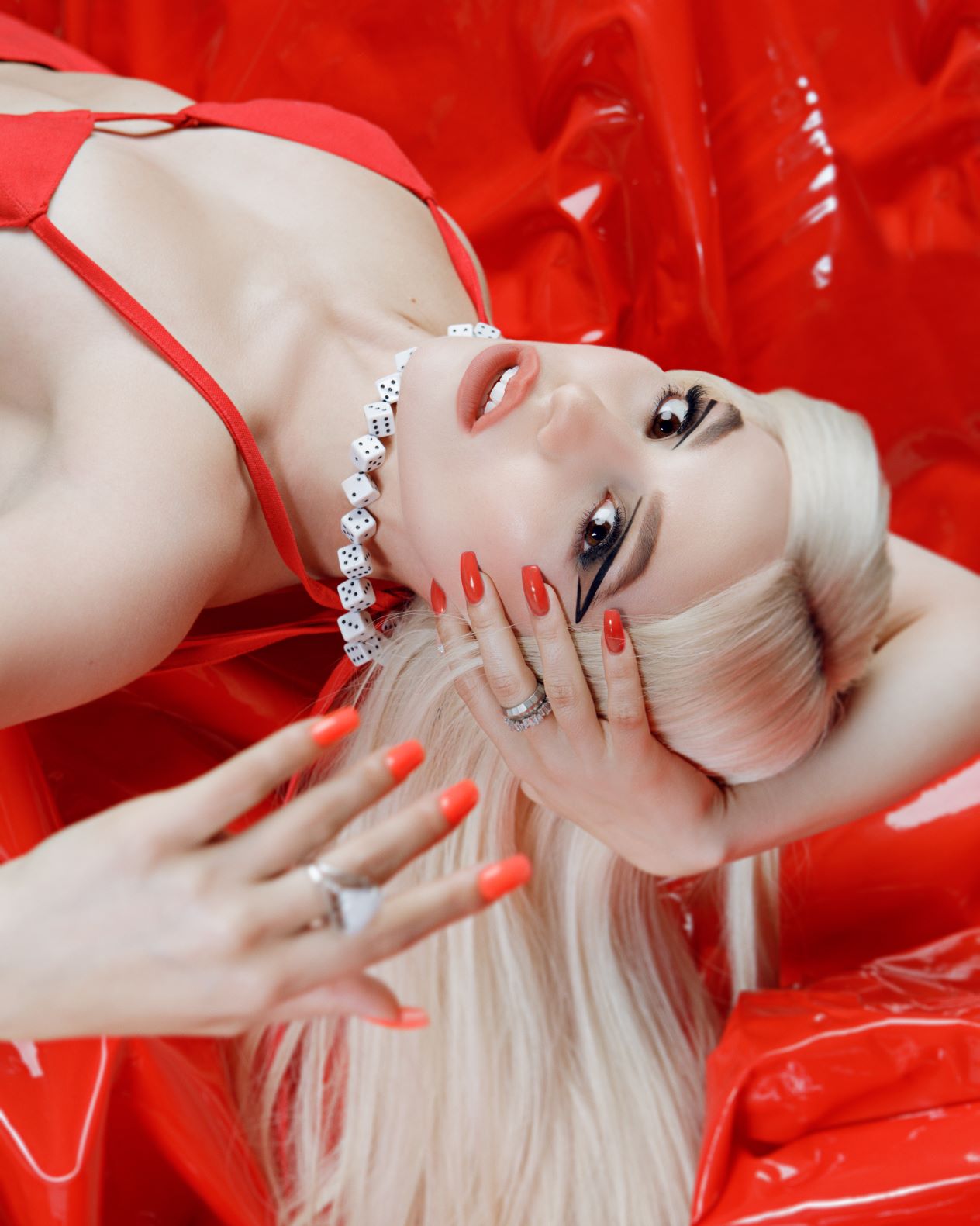 While this past year has put us all face-to-face with plenty of unexpected adversity, that hasn't stopped pop sensation Ava Max from staying true to herself and spreading some much needed holiday cheer with the release of her very first holiday single, "Christmas Without You." The 26-year-old songstress shot to stardom back in 2018 following the release of her infectious hit "Sweet But Psycho," which peaked at number one in 20+ countries and hit the top 10 of the US Billboard Hot 100. Fast forward to late 2020 and the asymmetrical angel of pop has achieved yet another smash with her femme-powering, TikTok trendsetting anthem "Kings & Queens" off her debut album, Heaven & Hell, released this past September.
Following her breakout year, Max hopped back in the studio to craft up the festive holiday pop-ballad "Christmas Without You." Crafted alongside producers Cirkut and Gian Stone with help from songwriter Sam Martin, the track embodies the essence of yearning to celebrate the holidays with the ones that you love – a sentiment that strongly resonates with all of us this year. With quintessential Christmas charm and resounding pop vocals, Max muses about mistletoe, moonlight, and making it back home, "'cause it won't feel like Christmas without you."
Ava Max recently sat down with LADYGUNN for a Q & Holidays chat about "Christmas Without You," releasing her debut album in quarantine, and what safely celebrating the holidays looks like for her this year. Check out the conversation below!
Congrats on "Christmas Without You!" It's the perfect song for the holidays. Could you tell us about how the track came together?
I'm just really happy about it being out this year. You know, we almost didn't make the cut. We got together in the studio with Gian Stone, Sam Martin, and Cirkut–I work a lot with Cirkut, he's the executive producer of my album, but we didn't realize like, "Hey, we're gonna make a Christmas song." When we started working on it, we finished it so quickly that we decided to put it out this year. We were hoping to put it out next year, so I'm happy it made the cut for 2020.
The song even hit the top 10 on the Billboard Holiday Digital Song Sales Chart – are you surprised at all that the song received such immediate success after it came together so quickly?
WOW! You know what's funny, I didn't even know until you just told me right now. I don't look up my own song charts until people tell me because I'm just in the studio working, and I'm busy every day. If I'm really excited about a song, which I am excited about all of them, I'll [typically] ask people. But I've been so busy lately that I didn't even know!
Were there any classic holiday hits that inspired you while you were making the song?
I mean, literally everything.  "All I Want For Christmas Is You" by Mariah Carey, I feel like that's number one. I feel like I can't lie on that 'cause it's literally the Christmas song of our generation, I think. "Santa Claus Is Coming To Town" by The Jackson 5 is really good, and also Christina Aguilera's Christmas album is probably one of my top favorites.
Obviously, this year's holiday celebrations are gonna be a little bit different. What are your plans for celebrating a Covid-safe holiday season?
My family is in the same town as me, so thankfully I don't have to fly. My extended family [and] my grandma I don't get to see this year, which is kinda sad. She's very sad about that. But thank God we have FaceTime and technology! It's just gonna be super close family: mom, dad, brother, best friend, niece and that's it. Like, literally six people. [Laughs] Everyone's gonna get Covid tested because obviously my parent's safety, because they're older, is like number one.
Do you guys have any holiday traditions that you normally continue or that you might not be able to because of the situation this year?
Oh my god, yeah! On Thanksgiving we always have a lot of friends over that maybe don't get to go home to family, so they come to our house usually every year. It's like a 20-25 people gathering, but we [couldn't] do that this year unfortunately, and it really sucks because usually, you know, Thanksgiving is all about giving but it's a little difficult right now with Covid to have people over. But you know what, we [gave] them a lot of leftovers!
That's a fantastic idea – what do you guys normally eat for your holiday dinners, anything special?
My mom is 100% Albanian—my whole family is—but it's funny because she always tries to make [an] American traditional Thanksgiving meal. But then on the side she'll most likely make an Albanian traditional dish like Spanakopita and some lamb. [Laughs] So she definitely can't stray away from Albanian tradition as well.
That sounds fun though, delicious actually!
I know I probably should learn a recipe or two but she literally throws things in like a bowl and a pan so quick that I can't even, like, she doesn't even measure anything. I don't understand, she's the best cook ever!
We know that you unfortunately haven't gotten the chance to tour your debut album

Heaven & Hell

. Was there a tour planned that had to be canceled?
We did, yeah, for September and October. It's so devastating! It's so sad, it was gonna be my first official tour like that. I've done promo tours and performances at Wembley and O2, big shows like that, but as a guest performer, not my own show. So I was really excited to have my first show, my own show, so having to cancel that hurt a bit. But next year for sure I think we'll do it.
In lieu of live shows you've done a bunch of creative virtual performances this year, like your Roblox album launch party – how have these performances been? Are you looking forward to getting back to in-person performances once the pandemic is a thing of the past?
I really can't wait to do in-person performances and big shows. I literally just posted about how much I miss tour. But, I think for now virtual is all we have and we [have to] try to make the best of it. I'm doing a big virtual show for iHeart in December as well, so I'm really excited about everything to come virtually until we have real shows.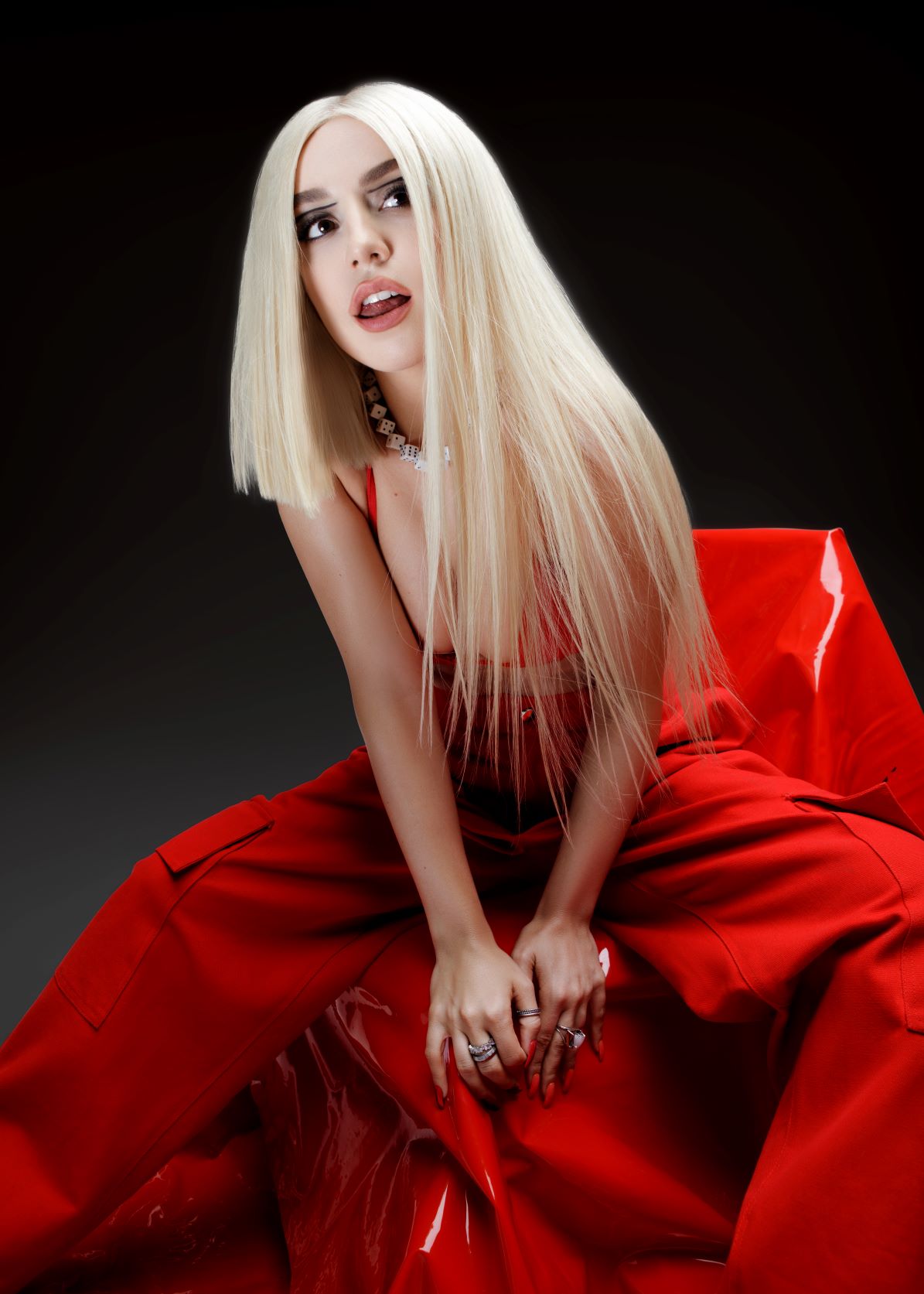 CONNECT WITH AVA
INSTAGRAM // TWITTER // SPOTIFY
story / Jack Hannon
photos / Charlotte Rutherford