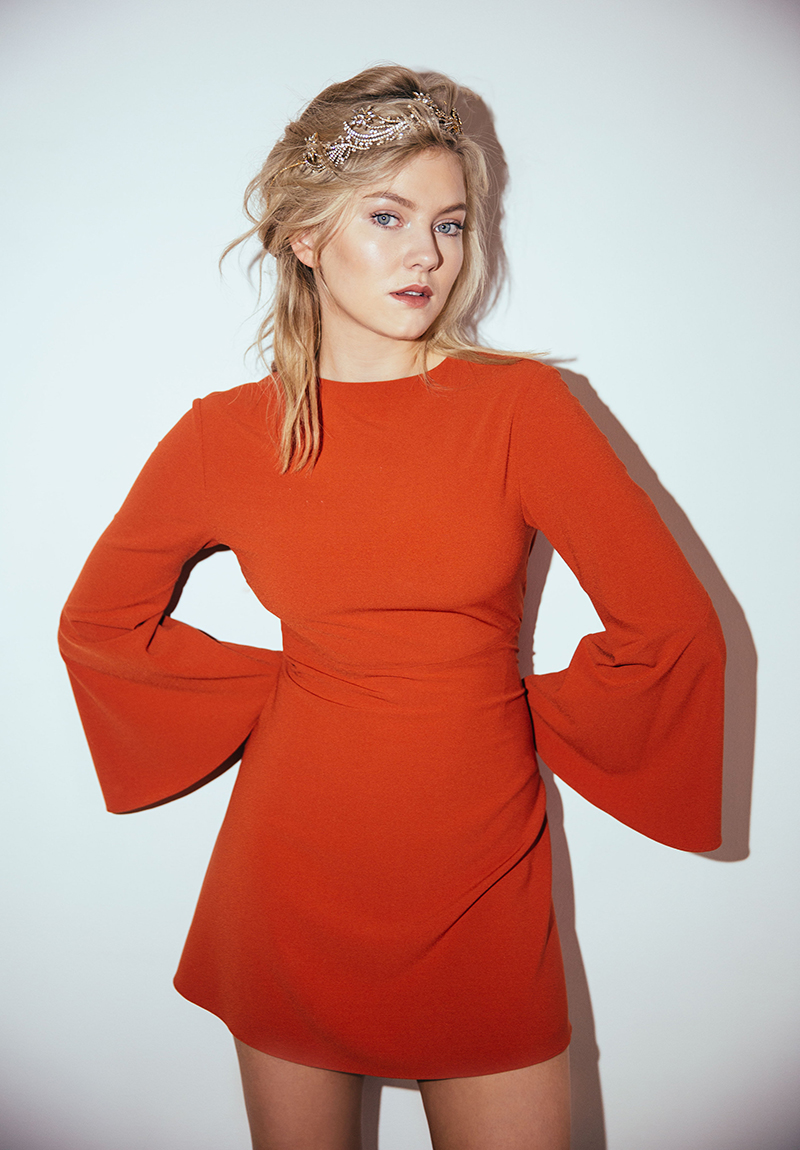 story / Koko Ntuen
photos / Jen Senn
styling / Shea Daspin
makeup / Lisa Thai
hair / Ryan Austin Kazmarek
Norwegian pop star Astrid S. has a voice which twinkles like a shiny object in the distance. She almost sounds like a love-sick siren, calling out to you from a tumultuous part of the sea, luring you to a darker but happier place.
Astrid was an obvious star from the beginning. She began making music at an early age and when she finally entered the music industry, she commanded the sort of attention that would make a seasoned professional do a double-take. Today, the singer has gone on to infiltrate radio and music streaming sites with her catchy, earnest and melodic tunes. Her glitchy, lovelorn ballad "Hurts So Good" is the precise mantra to get anyone through the in-betweens of romance, and her song "2AM" speaks to those indecipherable 2 a.m. texts one might receive from a lover, or potential fling.
"It doesn't refer to more than just a time during the night—those 2 a.m. thoughts, simply," Astrid explains of the track, laughing. "The song is about how you can feel like a person becomes a drug to you. They are addictive. And I just thought that '2AM' was a fitting title."
In 2015, Astrid won the award for Best Norwegian Act at the MTV Europe Music Awards, and her music has reached the masses thanks to her embarking as the opener for Troye Sivan's 2016 tour. The singer muses about her time on the road with Sivan, telling me, "All the places I got to see and the people I got to meet… Troye's fans were absolutely incredible. They were so supportive, and made every show so much fun. They even made posters for me!"
Currently, Astrid's debut album is being produced as her fans and management wait with
anticipation, but the artist still maintains control of the final sound, and she takes her time, patiently, with the process. "I play a big part of the production that goes into my own songs, so it's important for me to work with someone that has patience because it may take some time to explain a sound I'm hearing, or a drumbeat," she reveals.
She describes her debut record as a person who is young, curious and adventurous; someone who is not afraid of taking chances or being heartbroken. It's evident when she releases her songs that she is not afraid to put even the most vulnerable and longing parts of human emotion out on the table.
"I grew up listening to music where I didn't understand the words," she admits. "American and English pop music were very popular in Norway and other Scandinavian countries. And Norwegian artists and bands even sang in English. Therefore, I was very drawn to the production and melodies [of those songs] or just how the words were sung, which might be reflected in my own music."
Astrid's rise through pop's stratosphere is just beginning, and she is eager to make a place for
herself through her own music and dream collaborations: "I love The Weeknd," she gushes, adding, "Kehlani is also an amazing artist. And a Coldplay collaboration would be an absolute dream!"
Well, in Astrid's world, dreams do come true, don't they?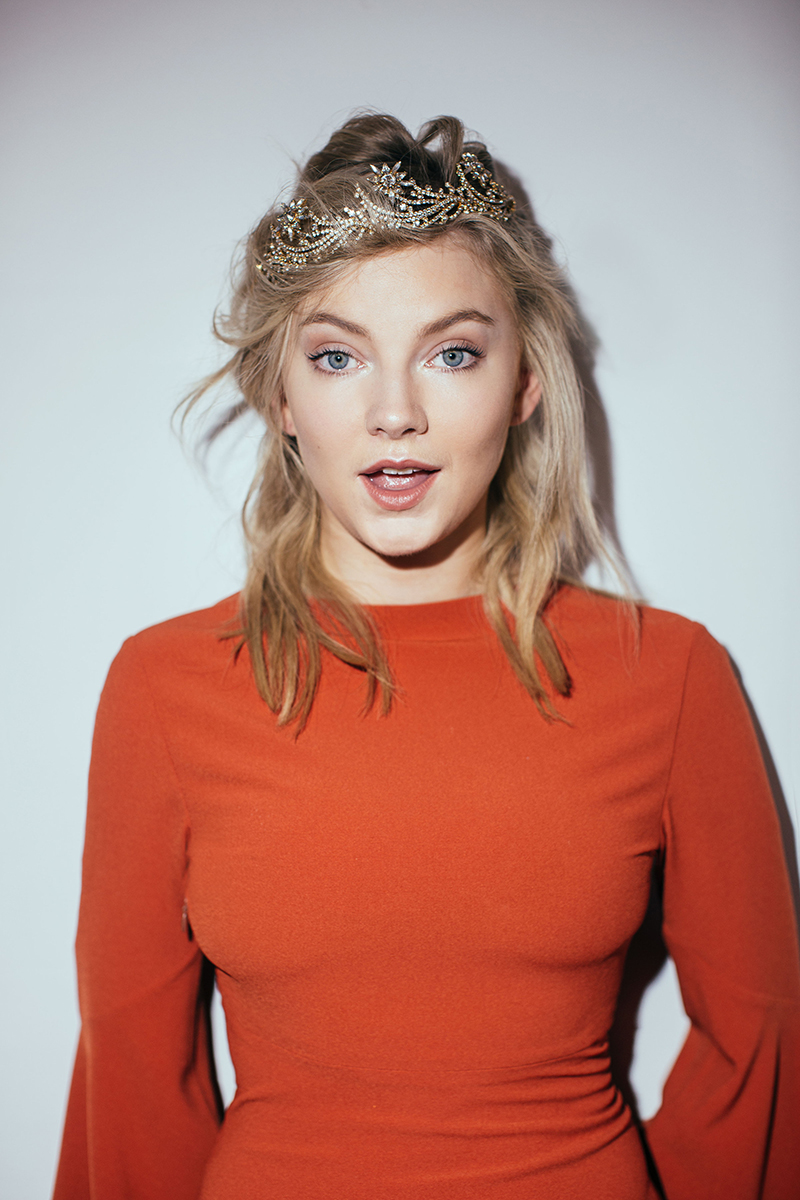 Dress,Halston Heritage.  Crown, Jennifer Behr.