If touring sounds like a nightmare to you, that's because it is. If it sounds like a fun experience that makes being a musician truly worth it, then that's also true. two sides a whole coin makes, and there's a certain romantic charm to embodying the eternal and very ancient archetype of the wandering entertainer's troupe. Don't believe us? Well, we asked four-piece indie outfit "Archer Oh" from  Moreno Valley all about their latest touring experience in support of their latest album, "Gradients" which officially came out just yesterday.
"The album Gradients has been in the works since 2016, and is ultimately about loss and the cycle of grief. While we want all of our work to be interpreted independently by the listener, what we've found is each song can represent a different stage of grief and the lyrics and music reflect that – down to the way the album is ordered is meant to convey the cyclical nature of the grieving process. We packed up all of our gear and took our friend and producer, Aaron Talabucon, with us to this barn and recorded all night and well into early the next morning for a weekend straight to get it all done. From then on, every weekend of January and February was spent driving 2 hours to Camarillo, CA, and working on the mixing and mastering together. Once we returned from a tour in April, the work continued well into the summer of 2022 until the album was finally complete. "
With a tour in the books and a long-labored work of love finally out for a worldwide audience, we saw it fit to get to know these four rapscallions a little bit more. Their vibes are of course amazing, and the album itself is… difficult to put into words exactly how brilliant it is. Right off the bat "Easy Eyes" is the most mind blowing opening to an album that I've heard all year, something like Nirvana Meets the Beach boys and then some. Every single track after that builds upon this grungy-poppy surf-rock foundation and goes into wild and inconceivable directions. I strongly urge you to give it a listen, there's hardly anything like it out there today:
Do you guys huddle up before each gig? walk us through your different little rituals or preparations before taking the stage
We usually like to warm up and stretch before the show. I [Archie} usually need some time to warm up my vocals away from everybody. We come up with the setlist and write it down a few moments before we hit the stage. 
How have you been decompressing after each show?
We like to go out to eat at whatever's still open at the time, which is usually Cane's or Taco Bell. Sometimes we'll watch Pawn Stars on the drive back home, for whatever reason.
You're touring for a whole new album coming up this November. We've read that you've been working on it since 2016. Why did it take so long for the album to finally materialize?
I think it's definitely a mix of untimely circumstances and perfectionism. In a way, we're grateful the songs came out when they did because we've definitely grown into them. If we had put them out when we initially intended, they wouldn't have sounded as good as they do now. We would not have been able to do them justice back then. 
'Gradients' being so much about grief and its cycle, does the Tour come to be a part of that cycle now?
Maybe in the sense that we're mourning the end of the tour but we see it more as a catharsis that we get to share this grief with people who can connect to the music and feel similarly.
Which song have people been responding to the most during live performances?
I think Love Anymore has been received well in that it's a bit more vulnerable than some of our other songs and I think it catches the crowd off guard in a good way.
Touring for your first full-length album must feel really special, an important milestone in any band/artist's story. So far, what's been your favorite shared memory on the tour?
We have had a lot of great moments during this tour. Pretty much all of our time spent in New Mexico, for instance, will be remembered fondly for all the kindness and warmth we were shown by our supporters as well as our hosts. After every successful show on the road we feel almost invincible, but I think my [Archie] more fond memories will be the moments after the few shows that maybe weren't as glamorous as a sold out show in Phoenix. Because despite feeling almost defeated by a less than ideal show, I still feel like the luckiest person just for being able to experience that with my best friends. We're able to laugh and joke immediately after as we open up another can of Vienna Sausages to eat with old bread and hot sauce.
Every experience teaches you something. Is there a lesson you've all learned as a band from the Gradients tour?
We've kind of already had the idea but being out as a band on our own for the first time has allowed us to really internalize that we're all that we have. The only way we're going to survive and thrive is by sticking together and being there for each other.
Best and worst meal you've had on the road?
For the best meal, we can't decide between these three gigantic pizzas we had in Tulsa and Rasta Pasta featured in the show Guy Fierri's Diners, Drive-ins, and Dives in Colorado. The worst meal for us was Whataburger, it took an hour to get our food and they got the order wrong. 
What about the strangest thing you've seen?
We had a show scheduled in this dive bar in Houston, Texas and when we walked in we were greeted by a room full of [mostly] old people very loudly playing bingo, and they were REALLY into it. It was serious. We almost didn't get a soundcheck because the game went into overtime or something. Then when we played the show itself, one of the older fellows who was playing bingo earlier pulled out his harmonica and just started playing along to our set from the back of the room. He was following the changes in tempo and dynamics too, he was putting his soul into that harmonica. Then when we finished up, the old folks and hip young folks just picked right up where their bingo game left off. Very odd, very fun.
You've toured all through October already across several cities. Any crowd, in particular, stood out for any reason?
Phoenix, Arizona had a really great crowd that got moving when they needed to. Our supporters are almost always crazy loyal, but it's always so nice to see that, especially in another state. 
Were there any Halloween-themed stage props?
The Range, a venue we played in New Mexico, looked like a Spirit Halloween. They had a 12 foot skeleton with light up eyes, a wizard statue with a glow up ball and staff, and a dragon that doubled as a fog machine. Everyone came dressed up and it was one of our favorite shows on the tour.
After the tour is done, will you take some time off, or is it straight back to work for you?
No rest for the weary. Pedro had to go back to work the very next morning after we came back. Juan and I [Archie] had to immediately bolt the seats back into the van rental as well as wash and vacuum it to be returned that same morning. Then we went right back to our jobs that same day. I think Diego took a few extra days, but I think him working from the road via the van's hotspot makes up for it.
Can you believe you are where you are right now? Does it feel real to you yet?
I think for me, it's very surreal but I can definitely believe the level we have been able to achieve so far. Not in any sort of arrogant way, but more like, all of the people who have ever believed in us or supported us have put us here, they are responsible for all of this. And we could not be any more grateful, truly. I am excited to see what opportunities we're able to get in the future thanks to them, because we never want to stop. This has literally all been for them. 🙂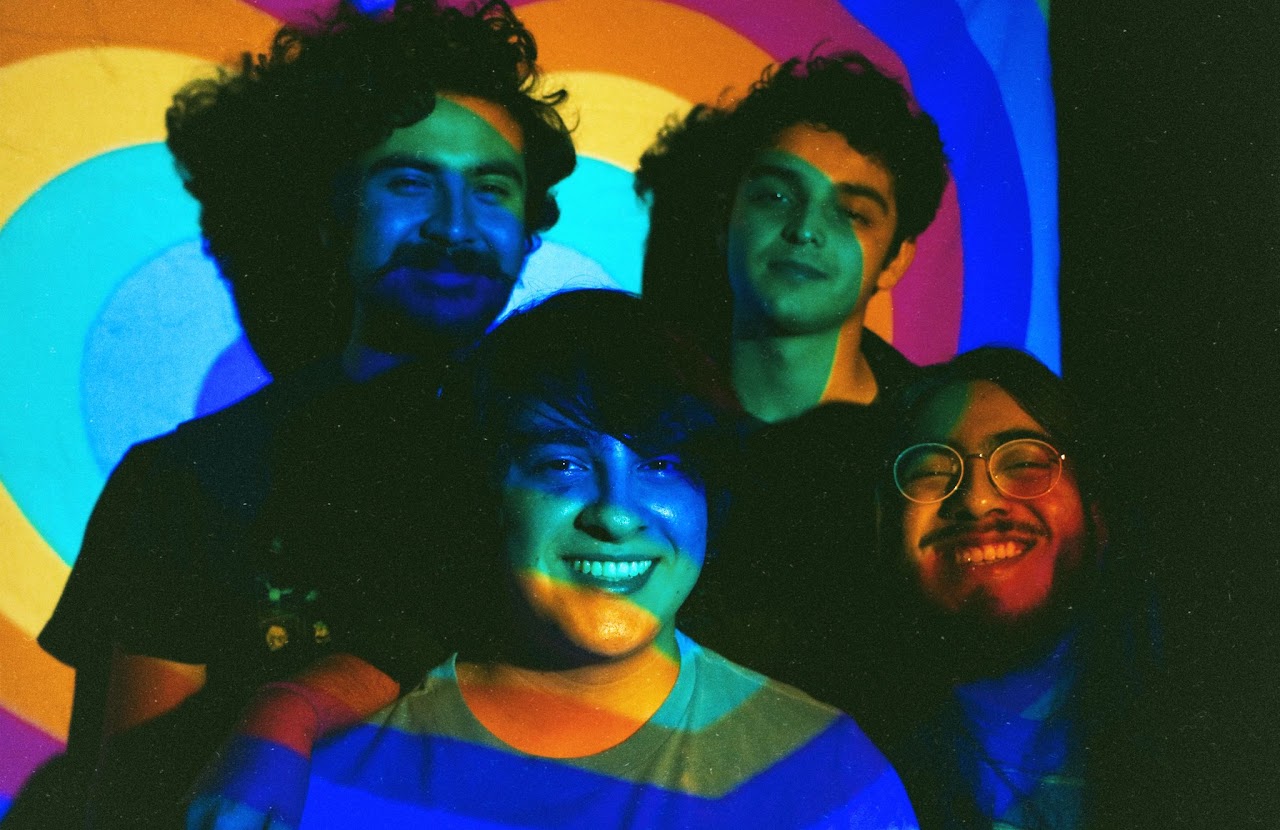 Story: LADYGUNN
Photos: Courtesy of the artist
CONNECT WITH ARCHER OH