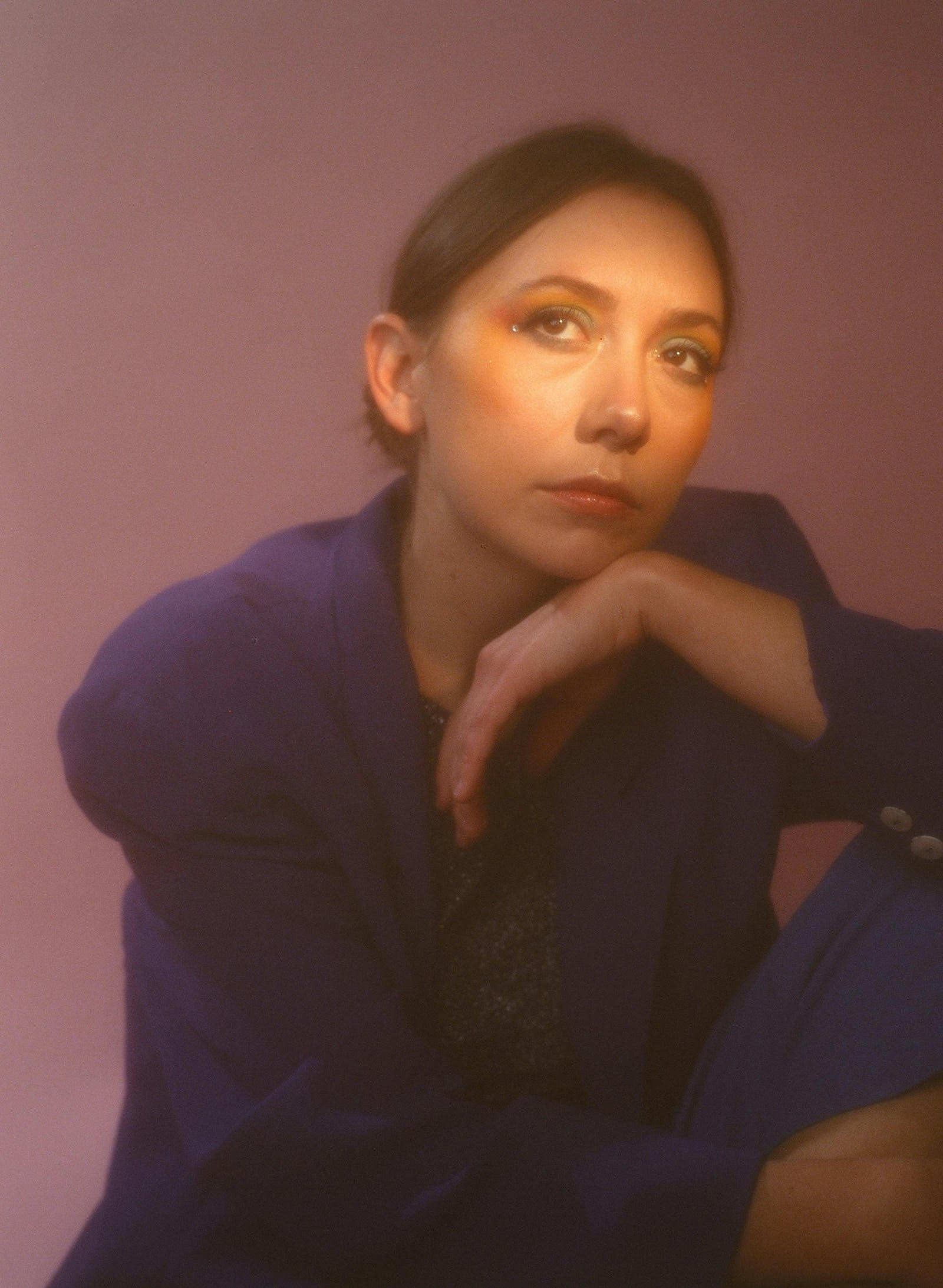 February is a month pretty much dedicated to love and sappy love songs, but Katie Iannitello of Beauty Queen is here to deliver a dreamy ballad for the lonely hearts and those longing for what is unrequited. Sweet Memory (produced by husband-wife duo Alaina Moore and Patrick Riley of Tennis) is the first single of the year for the Maui-born, LA-based singer/songwriter.
Katie credits the leisurely way of life she had in Hawai'i as "a direct influence on her tranquil and warm song structures", a perfect descriptor for the upbeat sound. Her love for 1950's pop and doo-wop is clear between the poppy style and accompanying aesthetics.
"Walking at night was so peaceful, yet, I did find there to be moments when someone would be striding towards me and I'd wonder…who is this person? Where are they walking? To where? From where? I liked living in a walking city because I got to see a lot of people in their day to day." Katie says of Sweet Memory. People watching is a fantastic outlet to find inspiration, so the eccentricities displayed in this music video are no surprise – instead they are saccharine and quite mesmerizing. "The video was inspired by those thoughts as well, someone who you might meet and go out with…go home with, and be trapped on a terrible date. I've been on many dates where someone pulls out an acoustic guitar to sing their songs at me which is where the inspiration originated."
The music video was directed by Taylor Thompson, filmed by Bethany Michalski, and features Beauty Queen's friends Owen Barret (Love Fiend, Hooveriii) and Coral Cataldo (VHYES) in a "modern tale of boy sees girl, girl swoons, girl gets weird AF, and guy soon runs for the hills." It's got a vintage and sexy appeal about it, so take a look and learn a little more about Katie below!
You mentioned getting to observe people in your walk to and from work. Were you inspired by any particular people when you wrote this song?
Yes – there was a very handsome man who I saw multiple times on those commutes home. I started thinking, "Should I talk to him? This seems like fate," but then I was also kinda freaked out.
If you didn't become Beauty Queen, what do you think you'd be doing professionally? What about for fun?
Well! I have to do many things to support myself professionally as I haven't made it "big" persay haha. I am a production designer for film, do scenic painting, face painting, and props design. I love taking dance class (especially tap), pilates, going on little trips, swimming and watching movies!
As an artist I often get creativity block, how often does that happen to you as a musician and how do you overcome that?
I also get a creativity block! I try not to panic and put too severe of a time restraint on it and instead do other things and come back to it or kind of wait for the ideas to just come to me. Usually it happens when I'm on a long drive!
If you could headline for any artist, dead or alive, who would it be and why?
Randy Newman! I love his songwriting and he's just so fun to watch… I would freak right out.
Out of every performance you've done since starting Beauty Queen, which has been your favorite or most memorable?
I think our EP release at Rickshaw was super super fun! There were lots of people there that were so into it and that felt good. I will say though, that our first show was very memorable because my friend who was singing harms with us that night fell after the show and broke all four of her front teeth! Oh, also when my drummer forgot to bring drumsticks to a show in the middle of nowhere so he played a drum machine behind a fully set up drum kit.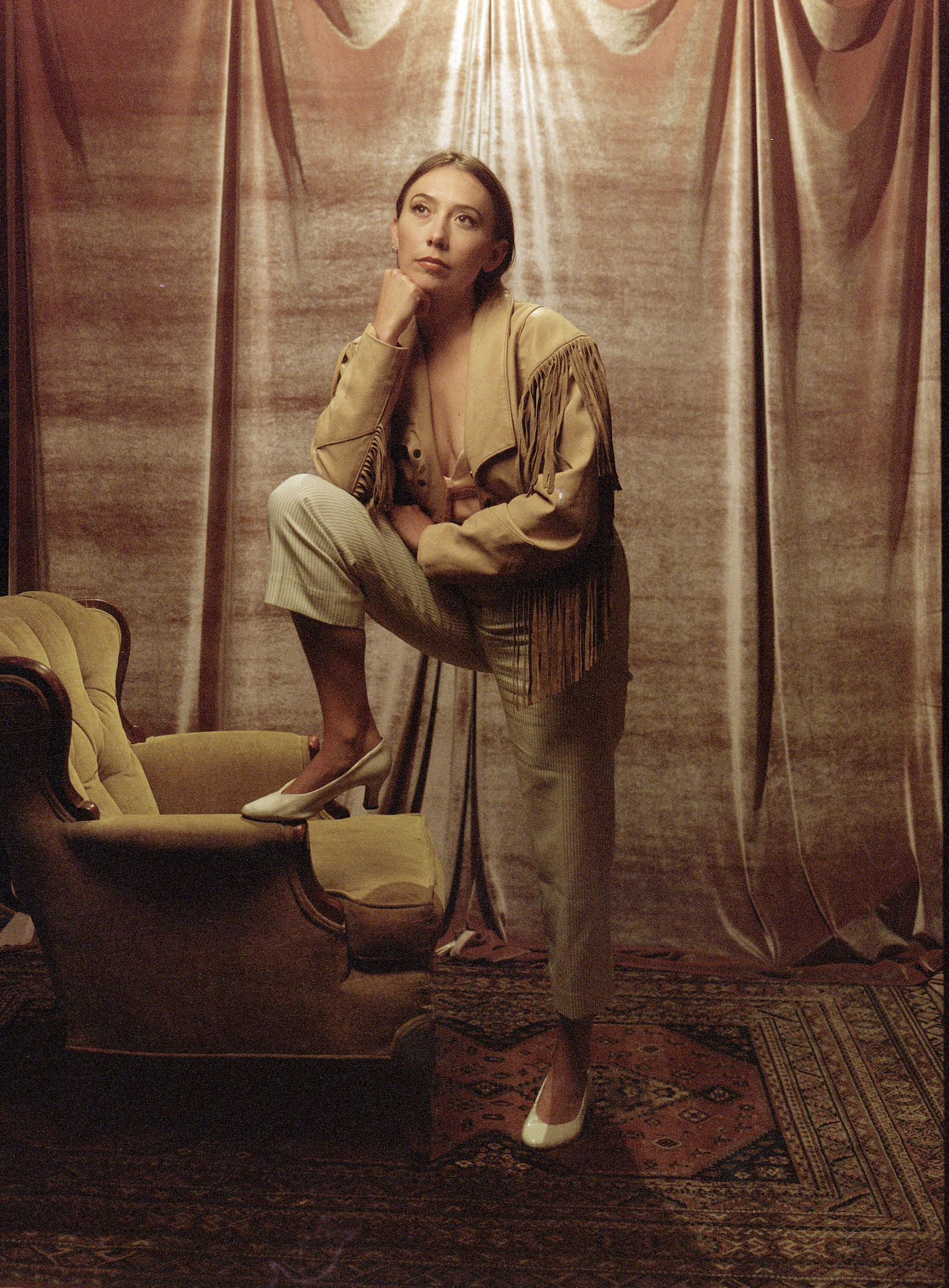 Oh gosh, all four! What's the best advice you've been given about music or the industry?
I think just to do what you do and not worry about how many other people are out there!
Do you have a favorite spot in Maui that you always go to when you're there?
Big time. I love going to Cafe des Amis on Maui. They have the best crêpe! If they ever go out of business I will be truly devastated.
You have one hour to pack a carry-on and head out: what are you bringing?
Bathing suit, slippers, little keyboard, cheese puffs…
Cheese puffs are life. You're ten minutes late to a party and still have to get ready. What do you pick out to wear?
Any two things that are the same color. Monochrome forever!!!
Suppose you're making a mixtape for someone you really like. What are the first few songs you'd include?
Half Heaven, Half Heartache by Gene Pitney, The Things We Did Last Summer by Jo Stafford,
9 to 5 by Dolly Parton
Dolly is my idol. If you could write a letter that would go back in time to 10-year-old Katie, what would you say?
Don't be nervous, try everything! Be a good friend and pursue whatever you want and don't worry so much about other people!
What can the audience expect to see from Beauty Queen this year?
Hopefully another EP by the end of the year and a couple tours! First one starts very soon, April 1-18! Thank you *heart*
Tour dates:
4/1: Salt Lake City, UT @ Gold Blood Coll
4/2: Denver, CO @ Broadway Roxy
4/3: Wichita, KS @ Kirby's
4/4: Norman, OK @ Opolis
4/5: Tulsa, OK @ Soundpony
4/7: Houston, TX @ Wonky Power
4/8: Corpus Christi, TX @ Nasa
4/9: San Antonio, TX @ Limelight
4/10: Austin, TX @ Mohawk
4/11: El Paso, TX @ Love Buzz
4/12: Albuquerque, NM @ Moonlight Lounge
4/13: Bisbee, AZ @ The Quarry
4/14: Phoenix, AZ @ Lunchbox
4/15: Las Vegas, NV @ Groundswell Coffee
4/16: San Diego, CA @ Good Friday
4/17: Tijuana, MX @ Moustache
4/18: Santa Ana, CA @ FTG Warehouse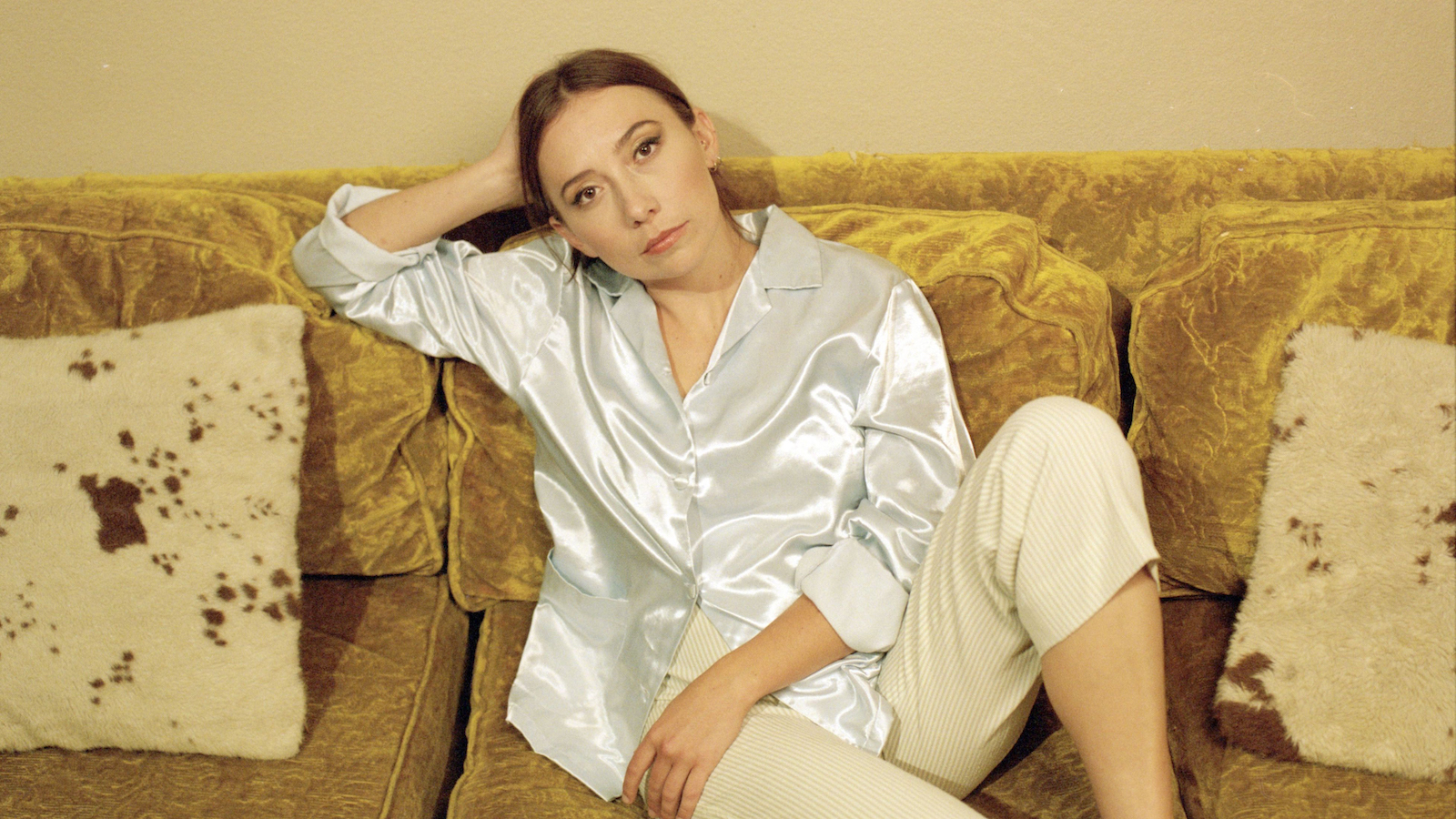 CONNECT WITH BEAUTY QUEEN
INSTAGRAM // FACEBOOK // SPOTIFY
photos / Taylor Thompson
story / Bridgette Hoshont'omba