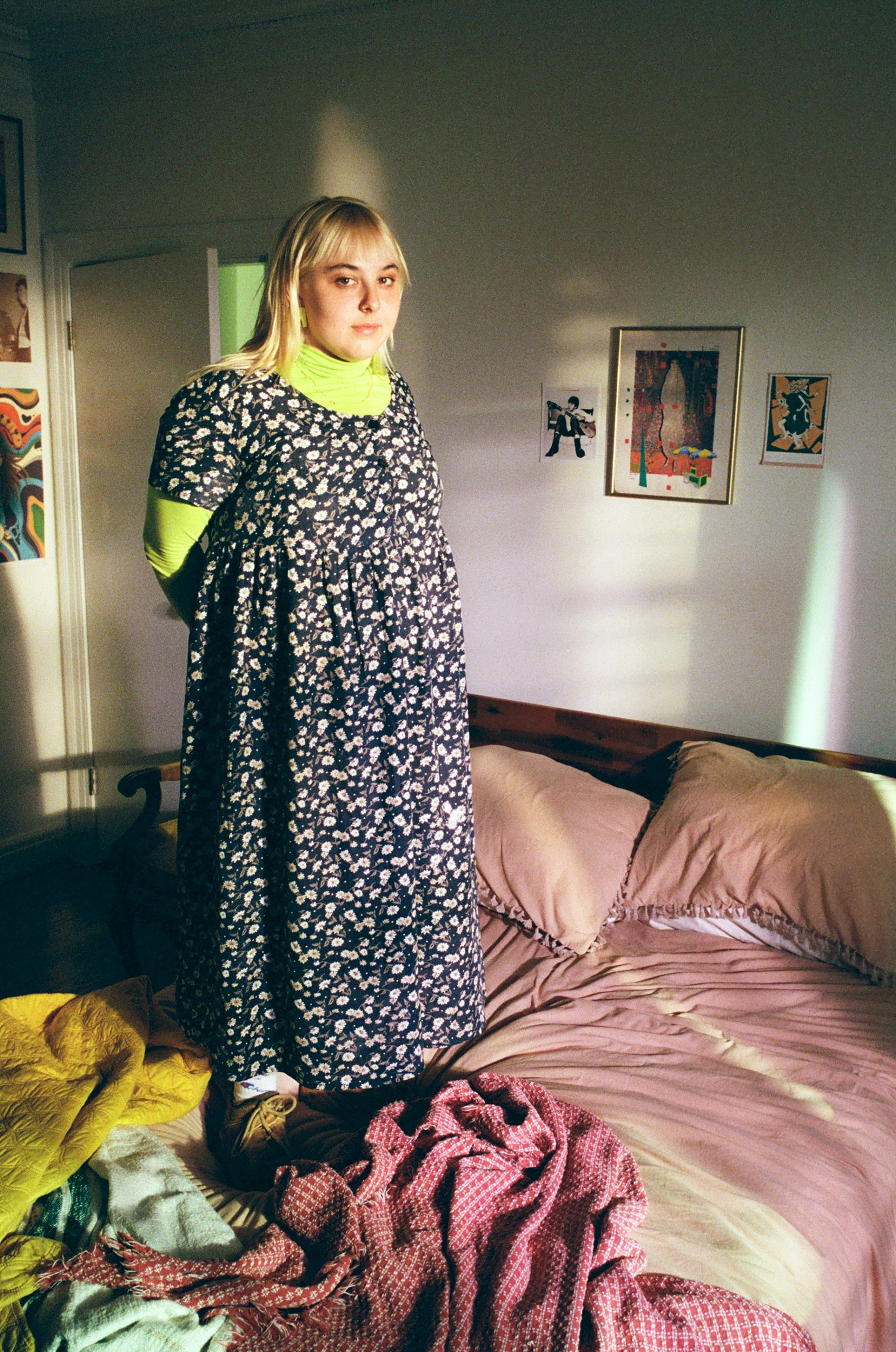 It was mid-pandemic, and I was scrolling. Frogs, dogs, and Sylvanian drama dominated my For You Page (FYP). Then the algorithm brought me Annie DiRusso. 
And more importantly, her music.
You drive me home. 
You don't swerve, but you're stoned.
I immediately followed her on Spotify.
Annie DiRusso didn't think she would make it on TikTok. As an indie rock musician, it just didn't seem like the algorithm would rule in her favor, but she already ruled so much in general that it didn't matter.
It's not that Annie isn't confident in herself—she's a senior at Belmont University who isn't afraid to speak her mind or wear her signature style (blunt bangs and bright green eyeshadow). She just wasn't sure how she'd find virality in a sea of people that crave trendy dances and quirky comedians. Eventually, her guitarist convinced her to give it a try, and from there she skyrocketed. So what exactly happened?
I could go down the rabbit hole of TikTok content creation and how it works, but when it comes to Annie, she was just likable, simple as that. Annie's a songwriter, joining the ilks of icons like Jack Antonoff and Bruce Springsteen. Annie worked for years honing in on her own lyricism and guitar skills, gigging from one New York club to the next at 14 years old. Over time, she learned what she liked from other artists and created her own sound.
It came as no surprise when she told me her idols include other indie darlings like Phoebe Bridgers and Lucy Daucus. Annie asserts a sense of radical honesty in her work, telling stories through her songs, narrating love lost, and grappling with God. "I think there's just a lot of really talented women in indie rock right now," Annie said. "I think that lyrically it's pretty unmatched."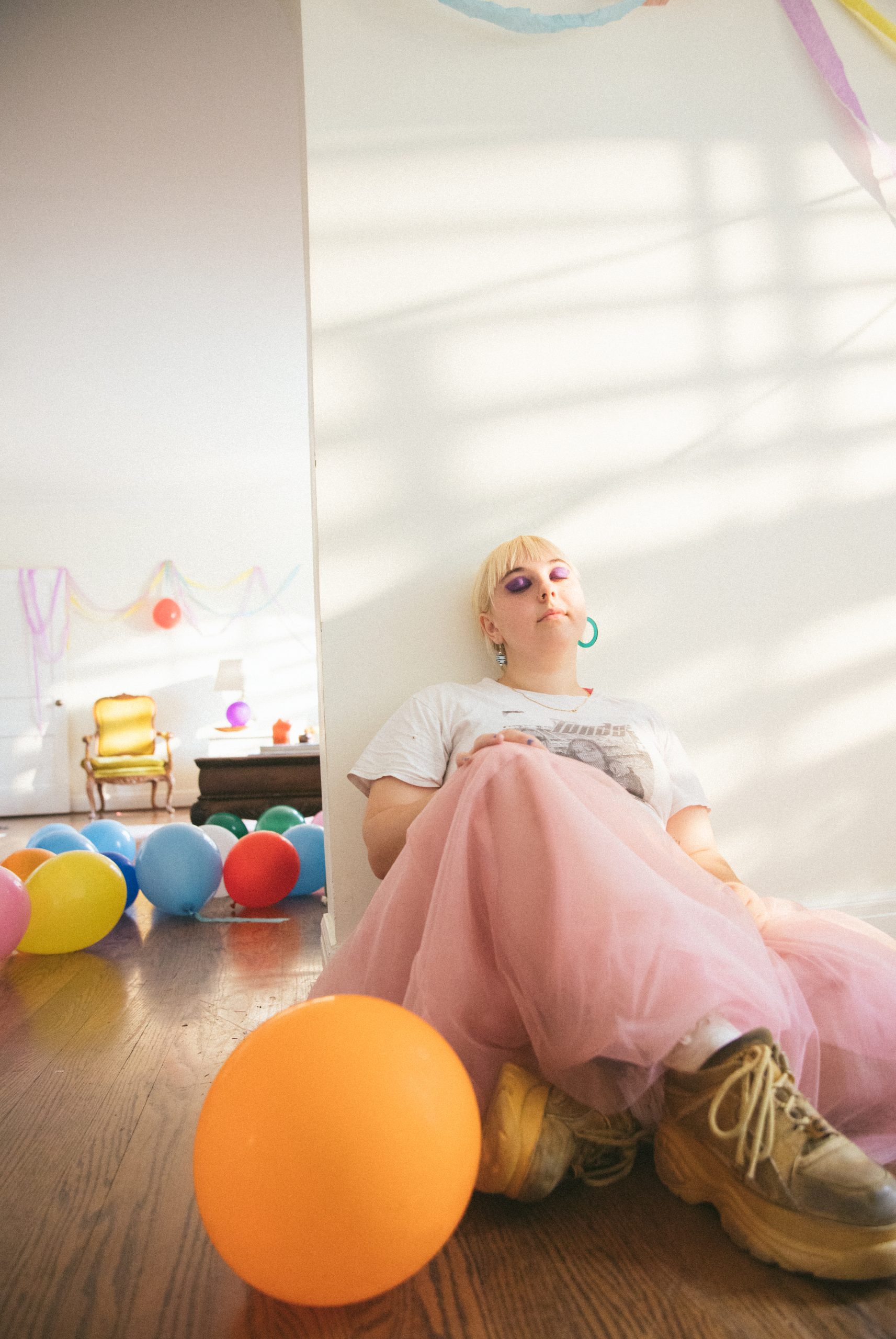 This lyricism speaks for itself on TikTok. Annie's song "Nine Months" is used in over 5,000 videos where users film themselves to the opening verse:
The first thing you said the night we met is I was beautiful
And you were right
This cool and collected mentality oozes into all aspects of her life. She'll tell you that Taylor Swift inspired her to write her own songs, or that she likes Olivia Rodrigo, too. She doesn't care what makes someone cool or not, so it's actually quite natural she found fame on TikTok. "I've been really interested in the way that society views teenage girls and how it's often like whatever teenage girls enjoy, society makes fun of," Annie said.
Annie's acute ability to articulate her emotions sometimes supersedes her own understanding at first. She told me she often writes songs that she doesn't fully comprehend until a year later, but her innate trust in and care for herself keeps her perspective in check. "I think what I mostly feel now when I play "Don't Swerve," is an appreciation for my younger self," she explained. "Even if there's some lyrics that I find that aren't exactly what I would have made now, I think I can appreciate where I was at the time and why I chose what I did."
Bruce Springsteen said in his documentary, "I'm in the middle of a 45 year conversation with the men and women in this room and some of you." He went on to elaborate that his songs are a back-and-forth between himself, his bandmates, and his audience where each party grows together over time. Like Bruce, Annie is the ringleader of her band, writing every song and wearing her heart on her sleeve. She describes her music as conversational because she "likes talking." She sets the vibes, and her loyal bandmates follow (including sometimes wearing her signature outfit). Though she isn't in her 70s with a storied career behind her, it's not hard to think we may witness the birth of a rockstar in her own right.  
Maybe she wasn't discovered by a cult following in Asbury Park, or by a record producer in a Nashville cafe. Instead, you discovered her on TikTok, helping her take off one like at a time.
CONNECT WITH ANNIE DIRUSSO
INSTAGRAM // SPOTIFY // TIKTOK
Photos / Hudson Mcneese & Jess Dimento 
Story / Haley Sprankle