"Are Girl Groups back?" Even if nobody is posing that rhetorical question at the moment, they may very well be in the very near future, because acts like 'Bella Dose' are no doubt here to revitalize the sub-genre. Their newest song is called "Mírame" (Look at me) and it was released on January 27th, quickly gaining over 35k views on youtube and countless other streams across other platforms. 
Initially formed in 2017 by music executive Vicky Curiel, the girls have since taken off, racking up millions of streams and attracting a massive audience of millions of followers across all social media platforms, taking TikTok by storm with their singing & dance challenge videos.
The bilingual girl group 'Bella Dose' is a pop outfit out of Miami currently taking the world by storm due to the viral success of their TikToks, one of which even caught the attention of The Iconic Shakira, who didn't just mention them in a post on the platform, but actually gave their work a spin of her own. Band member Melany Rivera describes that during a radio show interview "someone had mentioned us in a video. I see it and I think, 'Oh, look! Shakira is doing the rotation that we did of her song.' And then, when I read the caption, I realized she tagged us." Shakira's video soared to hundreds of millions of views on the Platform, and shortly after, the socials for Bella Dose swelled accordingly as well, giving a huge boost to the rising Latin-flavored pop outfit.
Now with millions of streams and avail from a major figure in the culture and the industry, it seems very likely that this multicultural ensemble of vastly talented girls is about to jump to the forefront of the music world, and their latest audio-visual treatment, "Mírame" is more than poised to start that takeover.
With passionate lyrics and a bold beat, "Mírame" speaks about that situation we all know too well – rediscovering yourself in the midst of a broken relationship.
Produced by Local Dembow figures, "Mírame" is the perfect balance between seductive Latin sound and the luxurious electro-pop vibes of the Miami clubbing scene. The tight, danceable beat and the catchylicious hooks make for a track that swings effortlessly between the catwalk and the dancefloor, between sandy beaches and neon-lit Barcrawl nights. The music video is a curious juxtaposition, featuring vaquero-themed visuals that I couldn't help but feel were a bit of a tongue-in-cheek reference to Pasión de Gavilanes or other such Telenovelas.
With heritages from Cuba, Honduras, Dominican Republic, Puerto Rico, Colombia, and Chile, Bella Dose is an irreproachable platter of flavors and styles viewed through the modern cultural vulcanization of the Miami scene. Brianna Leah, Jenni Hernandez, Melany Rivera, and Thais Rodriguez each bring both their own strength and a certain level of synergetic complicity, a shared bond rooted in a shared culture and history manifesting just behind their interpersonal chemistry, with the latter being very much apparent in their on-camera interaction and their now-famous choreographic prowess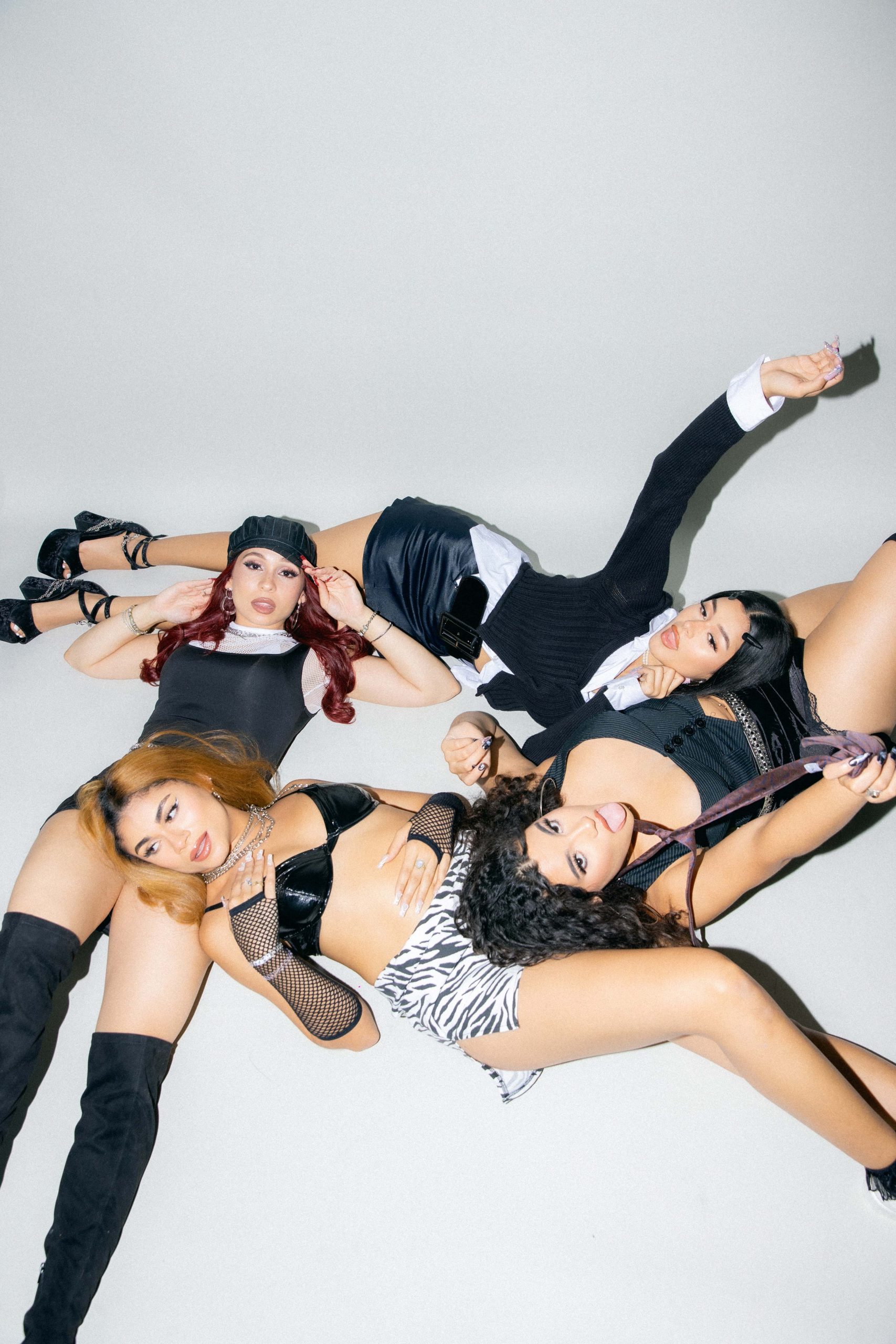 Story: Samuel Aponte
Photos: Courtesy of the artist
CONNECT WITH BELLA DOSE