Alexander Vincent spends the majority of his time in his LA home studio. Head down, creative flow out. He's a simple guy, really, but his musical world continues to expand and flourish.
You may recognize Alex in every music video from the indie rock group, MAGIC!, having cut his chops on their massive tours. Riding the excitement of mainstream life, Alex soaked up heaps of inspiration discovered just how embedded music was as a language for him. Dripping with empathetic grooves and pop sensibilities, Alex began releasing his own sonic statements in 2018.
On the whole, Alex remains a busy guy. Between producing other artists – such as Sabrina Claudio – and recording his own work, Alex is dedicated to creations that open up humanity to something real. Using vintage synths and a piano he found on the street, his songs expose an emotional side to pop – one that takes a lot of courage to embrace.
"When you're crying to a pop song, there's actually something very mature about that." Alex admits. "Being vulnerable means challenging yourself to connect with something deeper. Saying 'yes' means really opening yourself up, to musicality, to a more profound experience."
Alex invited local designer Amanda Adam (Zig Zag) and stylist Sol (TuffCookie) into his home studio to explore different sides of himself. Get to know Alex in our interview below, and what he's envisioning for himself and his music in 2020.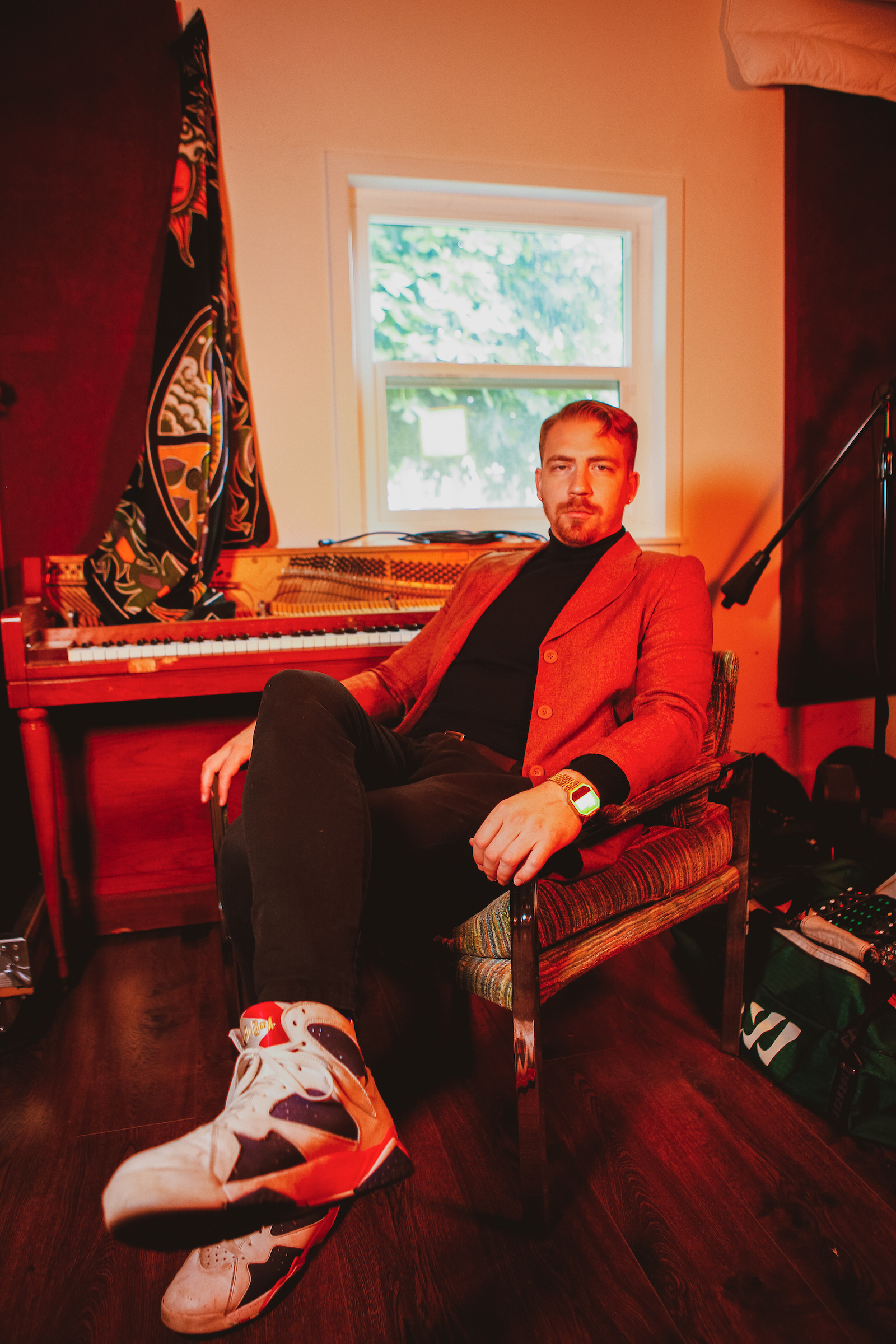 Hi Alex! Tell me about shooting with Amanda and Zig Zag. Did you step out of your comfort zone at all? Are these items you'd normally wear?
Hi! I had a great time with Amanda and Sol during the shoot. They were very exciting to work with. Bringing me different ideas and options for outfits. Honestly, these are outfits I would never wear. I am far too introverted to try different outfits like these. But it's fun to play dress up sometimes. I don't put too much focus and effort into clothing.
How is your style on stage different from Alex off stage? Or is it the same, and why?
My style on stage is exactly the same off stage. I am a very cerebral person and self conscious.  I am a producer so I tend to internalize the music and listen deeply. On stage, I have my eyes closed and stare at the piano or the guitar. This is very similar to my vibe in the studio. I'm not much of a showman. I keep it pretty stoic. I just want to be as honest and authentic as I can at all times. I usually just wear a t shirt or a turtleneck. Something simple.
Talk to us about your space. What's your favorite piece in the studio? Any fun collection stories?
I have a studio in my house in Los Angeles. It's my favorite place to be. I spend hours and hours in there. I have some vintage synths that I love using. Also, my drum set is overused.Though, I think my favorite piece of gear is a piano that I found on the street in LA that this nice family let me take off of their lawn for free. It's the piano that I am resting my head on in the pictures. I start a lot of songs on that piano.
What is something you always do or have nearby when you sit down to write / produce?
My cat. He likes to sit next to me when I make music. He falls asleep when the speakers are turned up loud.
Let's say 2020 could bring everything you've ever wanted. What would you like to see / accomplish / experience next year?
Wow, that would be nice. I'd like to become more content with life as it is and be more mindful in my daily life. I hope that this process allows me to be more in touch with my art and be honest while creating. I find that the lust for money or external validation sours the creative process because I become result oriented. Hoping it succeeds. I want to continue to strengthen my creative confidence and be true to myself.
In reality, what can we expect from AV 2020?
I will be releasing an EP. I am thinking of calling it "I DON'T WANT TO DANCE." It's a working title. I will also be releasing different songs that I have produced for other artists. I am currently working on an EP for an artist named Vōx as well as several other artists. Lots more music coming in 2020.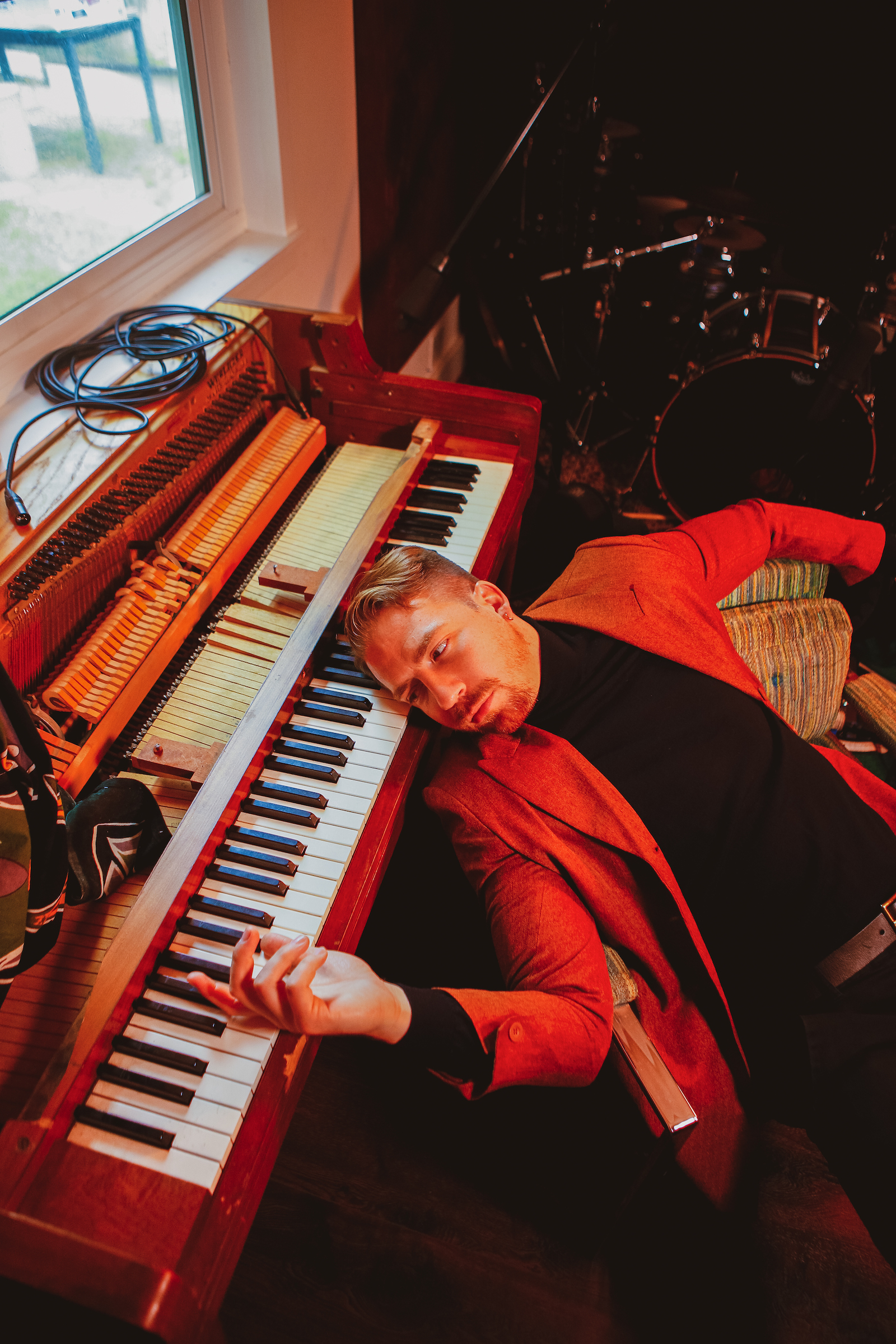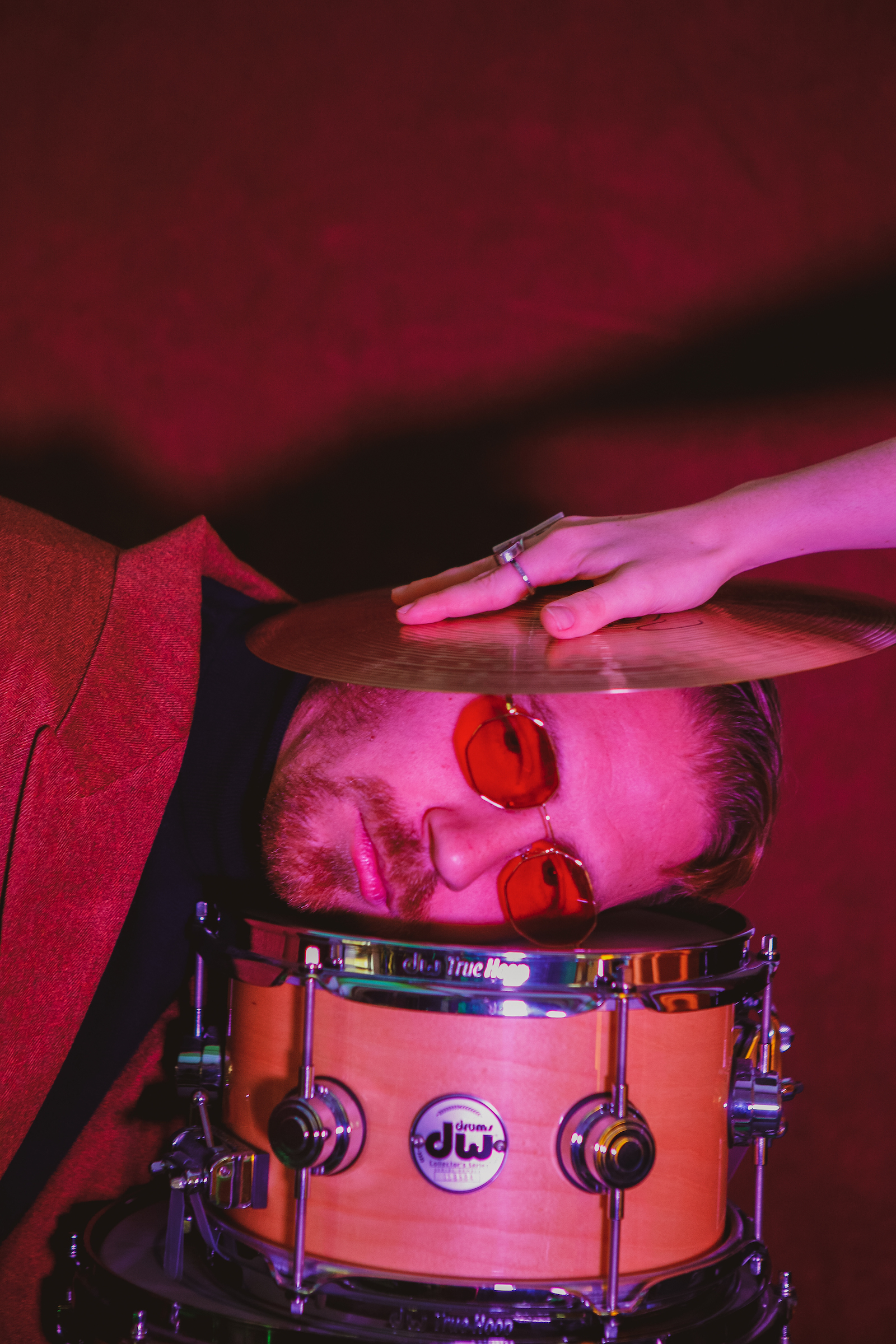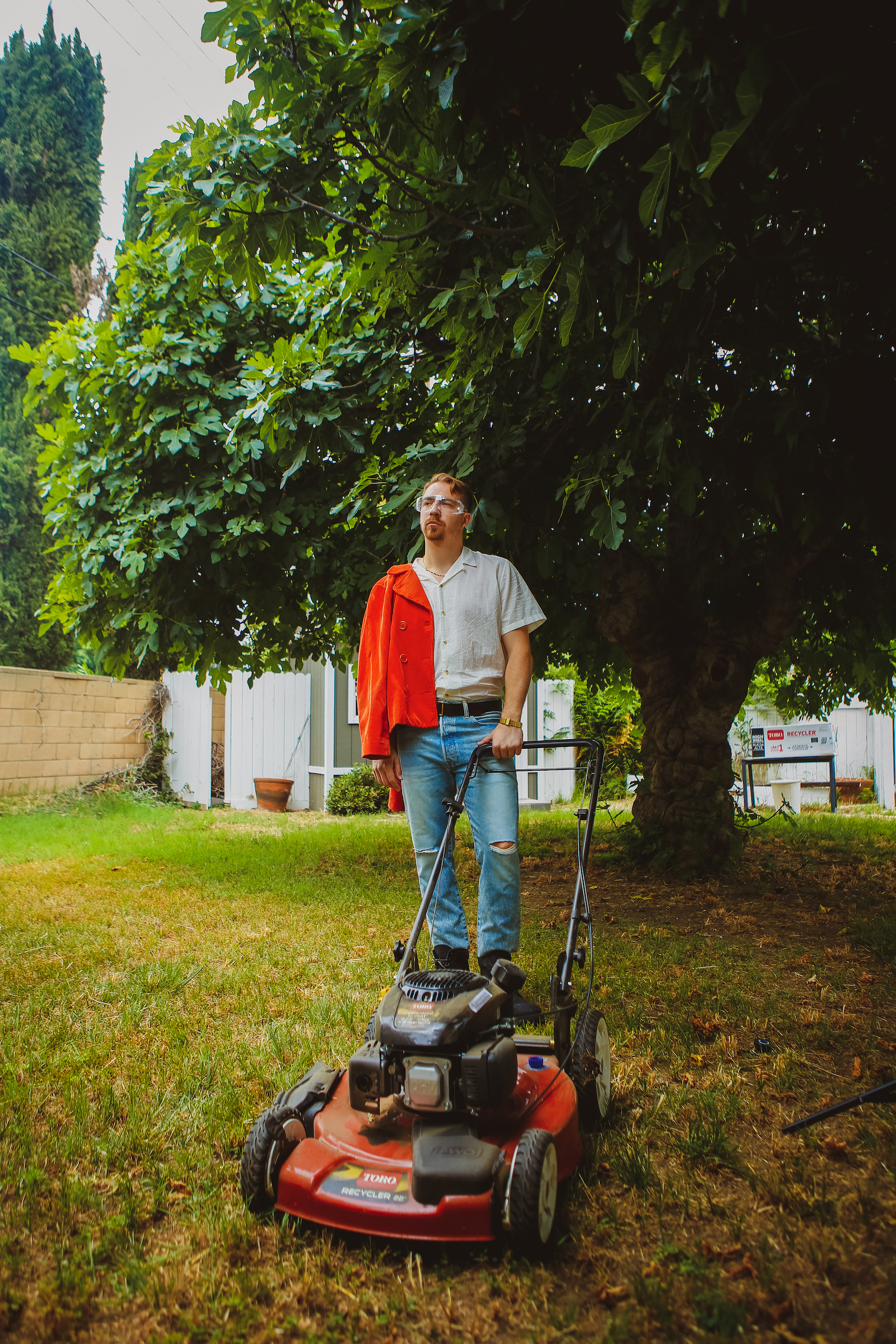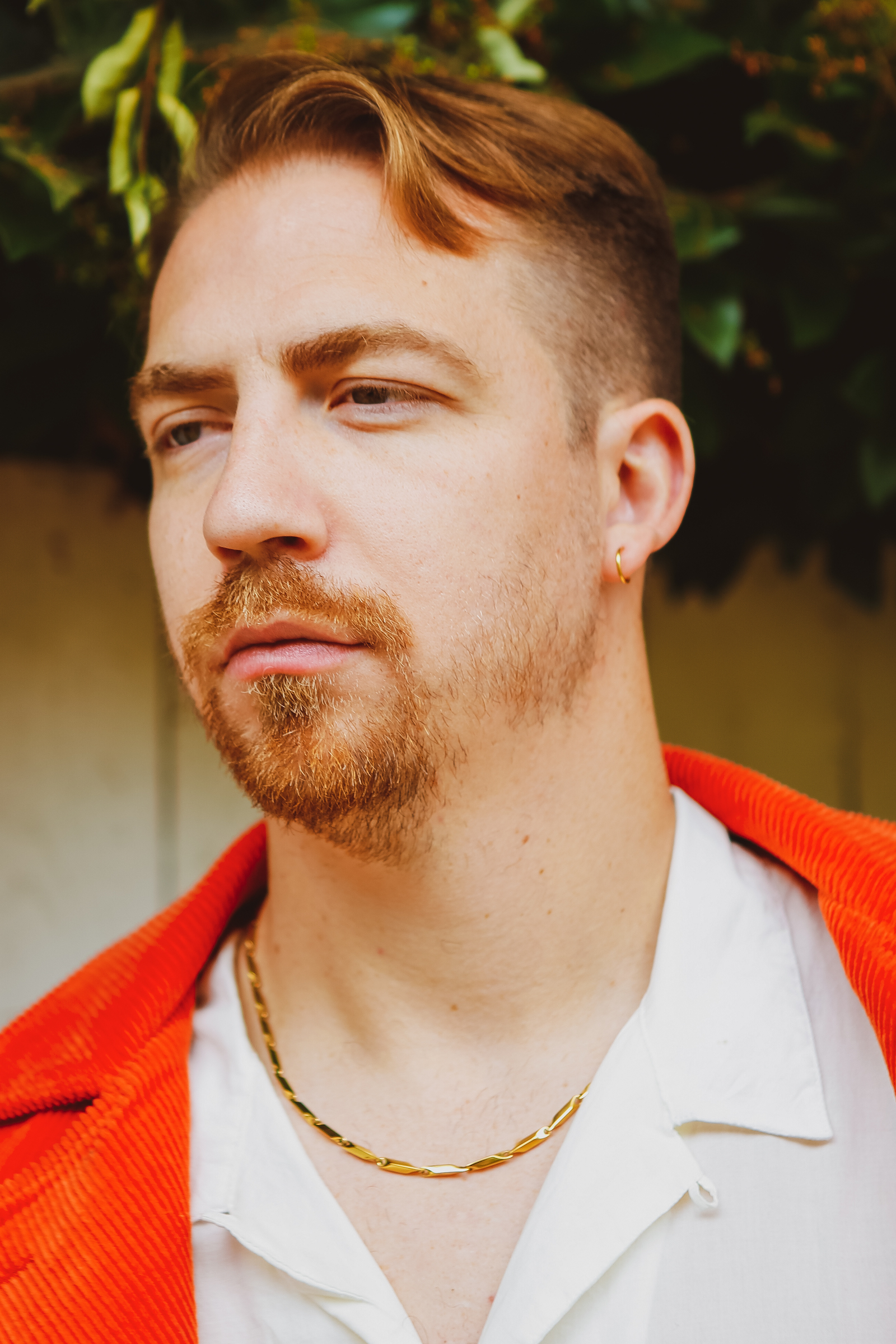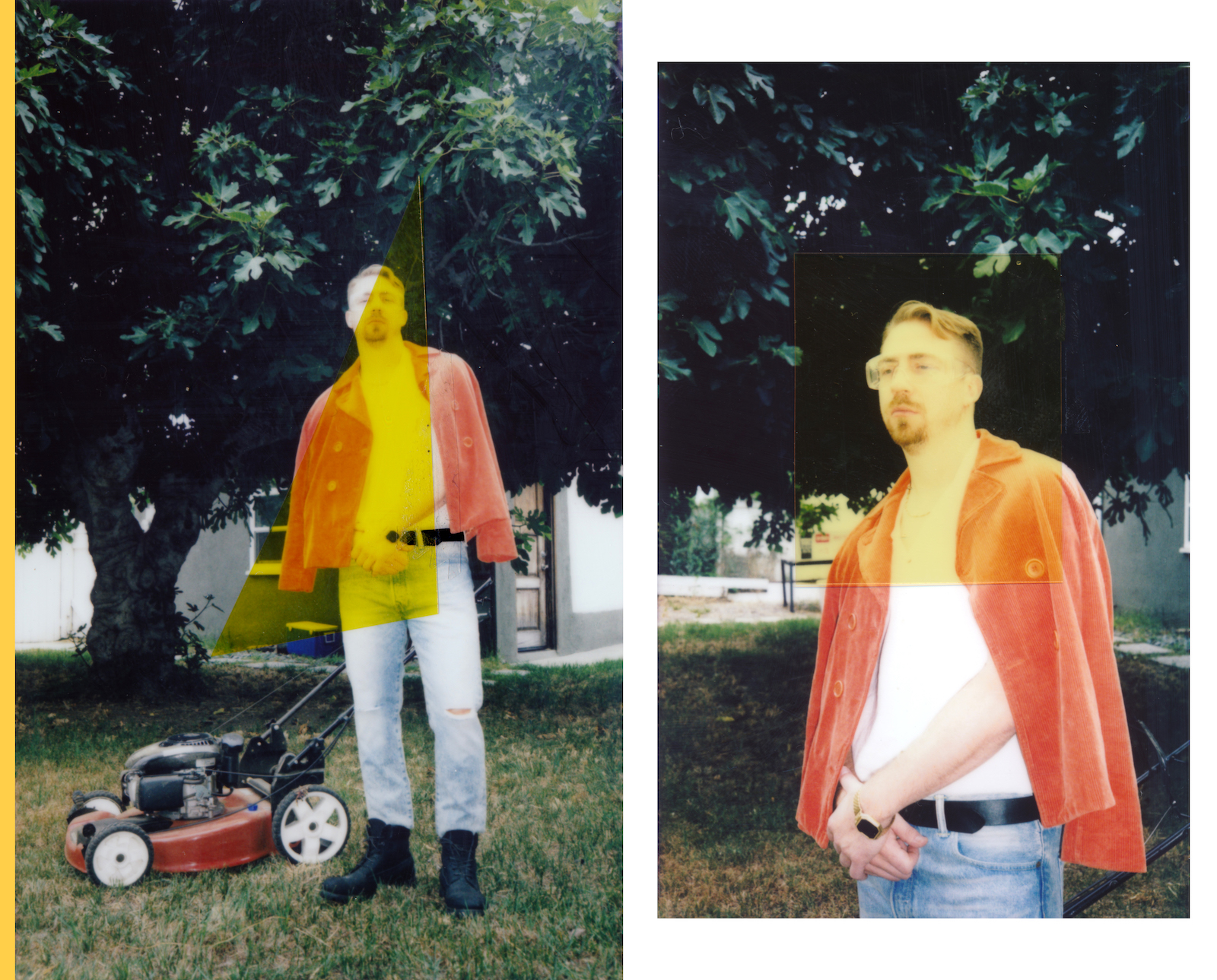 CONNECT WITH ALEXANDER VINCENT
photos / Amanda Adam
styled by / TuffCookie
clothes / ZigZag
story / Ariana Tibi