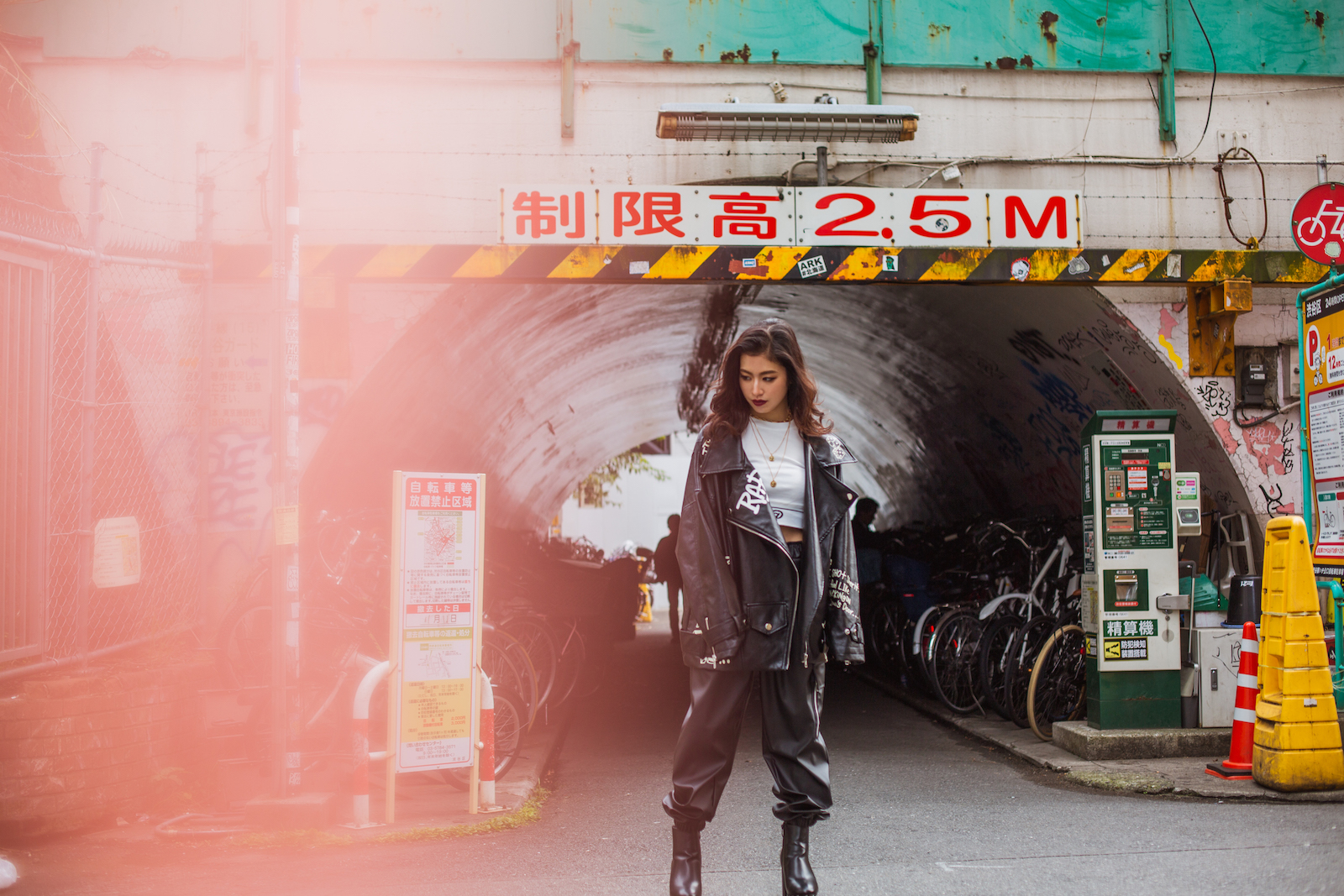 The delicate and enchanting voice of Japanese singer/songwriter Mirei Touyama has kept me dancing around my house for days. The 21-year-old Tokyo-based artist is here to talk with Ladygunn about Take Me Away, her career, and to give readers an exclusive look at the vision behind the voice.
Arriving as her international English-language debut, Take Me Awayfinds MIREI collaborating with talented individuals like Queens-based rapper Dai Burger (another dancer-turned-singer who's toured with rappers like Lil Mama) and producer/songwriters Zak Leever (a classically trained musician who's earned support from industry heavyweights like Diplo) and DJ Shiftee (a two-time DMC World Champion). The mesmerizing melodies and authenticity of her lyrics create a clever merge of elements from the electronic, pop, and R&B genres.
From the brightly textured track to lyrics that speak to the painful push for authenticity, title track Take Me Away is an undeniable anthem, but it doesn't stop there. The groove-heavy Let Me Be turns intensely soulful as she muses on power imbalances between genders, while Lonely in Tokyo contrasts its shiny disco beat with an up-close portrait of the struggles of two former classmates: a Papa-katsu companion and an aspiring idol singer. "Idol girls are very popular within my culture," MIREI explains. "They sing and dance but are often objectified by fans. They're expected to always look like dolls (cute, lovable), or be oversexualized in media."
Most notable is Not A Number, with its gently dizzying rhythm and achingly tender vocals, on which MIREI pays poignant tribute to the #MeToo and Time's Up movements as she shares the story of Shiori Itō – a Japanese journalist/filmmaker who suffered severe backlash upon accusing a prominent TV journalist of rape. As discussed in this interview, MIREI is showcasing a truly fearless honesty and endlessly reveals the tremendous musical passion that she's pursued for almost her entire life.
Like many good artists, Mirei simply wants to use her creative prowess to tell important stories and her forthcoming album does exactly that. "I hope this album will inspire you and changes your understanding about Japan even just a little bit, in a good way and a bad way. I wrote these songs to tell everyone what's going on in Tokyo." Mirei told me. "I'm doing this because I've seen all the powerful movements such as #blacklivesmatter and #metoo. As you know, we all need each other's help to change the world. I need your help and voice to change the situation here."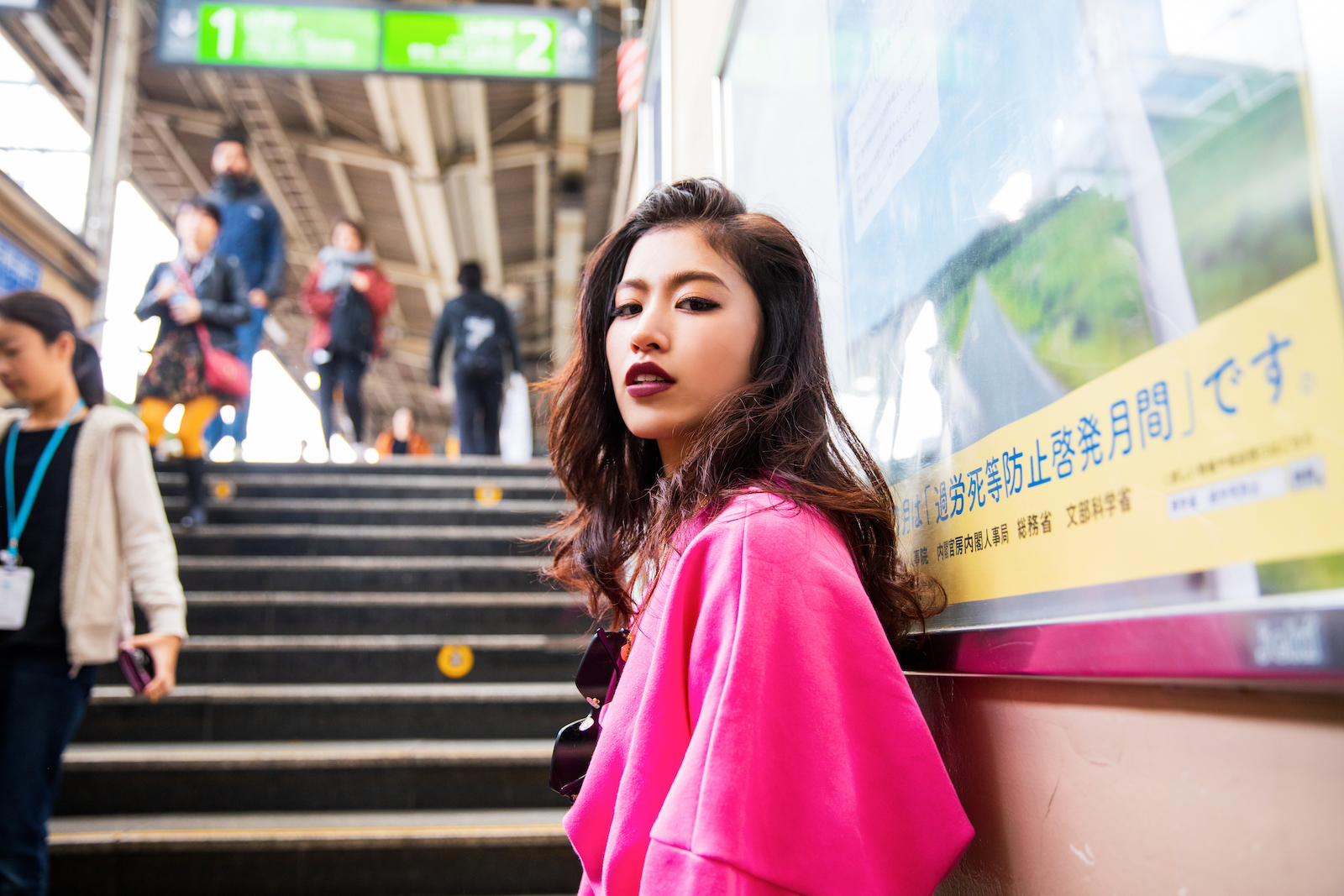 What do you find yourself spending time on most these days?
Studying new languages. I'm a native Japanese speaker and I have been studying English since I was in the 2nd grade, but I feel like I want to learn more about other cultures through languages. I created my international Instagram @MIREInyc, and I'm getting so many lovely messages from all over the world. I could use translators on my phone, but I want to feel the vibe and response to them naturally. I just bought a Portuguese and Chinese workbook, and I started to learn how to greet and introduce myself in those languages. It's already very interesting and I'm having so much fun!
I love to travel myself, but have never been to New York or Tokyo. What do you love most about each place?
I love New York because the city has so many different cultures. There's Harlem, Chelsea, East Village, and more. You can feel like you're experiencing many different cultures in just one city. Also, many cutting edge stores and inventive foods are born there and you can enjoy them before any other place. I was shocked by the cheese fries at Shake Shack when I first went to NYC, and now it's everywhere, even in Tokyo.
I love how Tokyo is made of traditions and innovations. For example, Shinjuku is a very famous city for nightlife and for big, tall buildings. But fun fact: Shinjuku has a huge garden called Shinjuku Gyoen, which was built in 1906. It was first made as a palace garden and it combines European landscape and traditional Japanese style. You can feel like you time traveled by going there. Other than that, Harajuku has Takeshita Street which is a center for youth culture, and there's also Meiji Shrine which is a very historical shrine built in 1920. I love how Japan protects what we had while innovating it.
Shake Shack fries are delicious! Are there any hobbies or passions you have outside of music?
I'm starting to take care of my physical health by going to the gym and cooking by myself. I love finding new recipes like for protein shakes and miso soup.
Where do you see yourself in exactly one year at this exact hour, minute, and second?
On the stage! Or in the studio. Somewhere outside of Japan. Performing these songs around the world.
What's the most exciting thing happening in your life right now?
It's definitely kicking off my international career as MIREI. It was my dream since I was eight years old to sing what I'm feeling in English and express it to the world.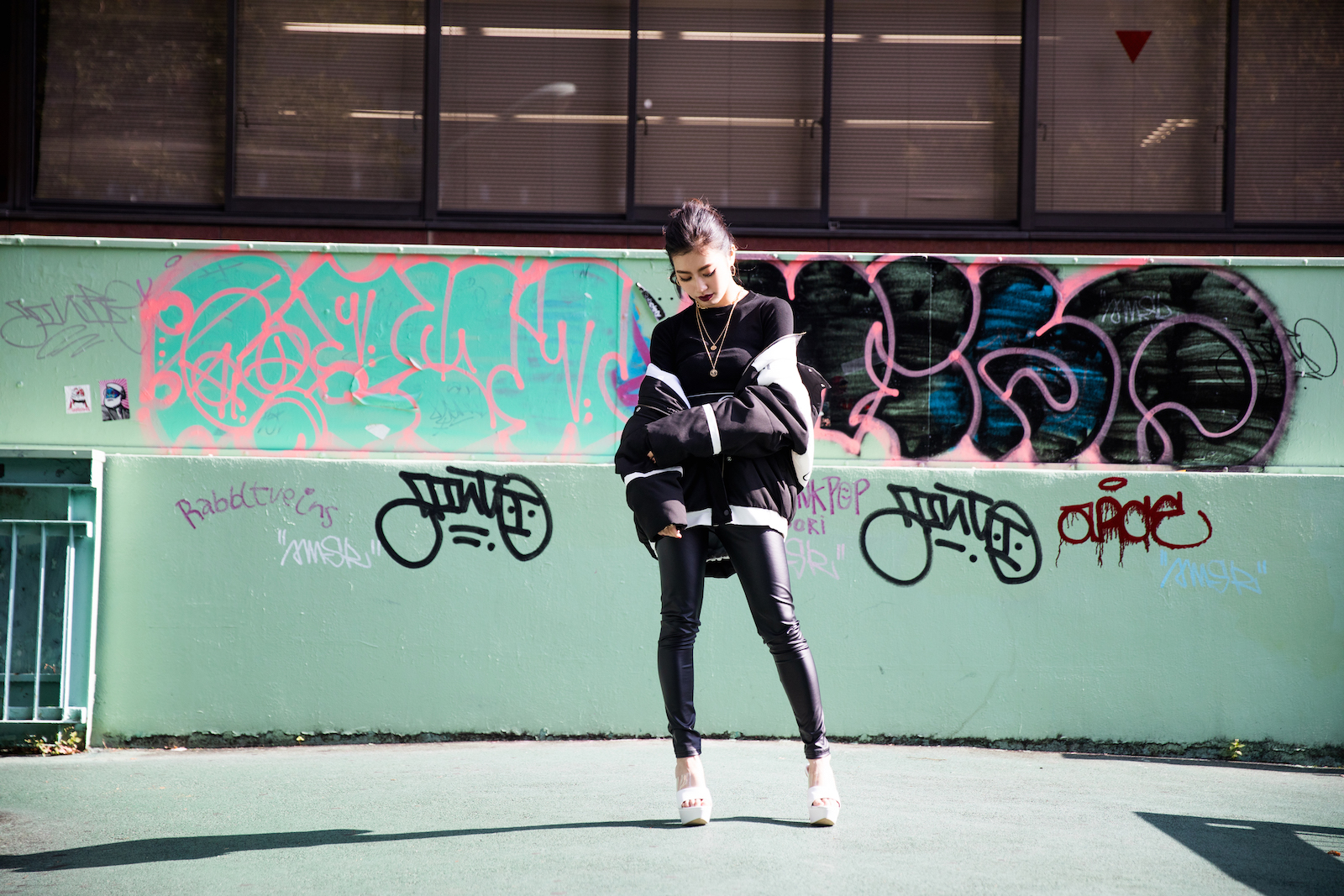 I'm so happy you're getting to make your dream come true. When I travel I always worry about not having enough room for my fashion staples. What are three things you always make sure to bring along with you?
Wow you're a very stylish person! I want you to teach me fashion trends someday please! I definitely will bring some cup noodles and instant miso soup. If there's more room, I'll get snacks of "ume" which is salted plum. I really miss Japanese flavor when I go overseas. Second thing is my favorite earphones. I'm using the one from English brand RHA's bluetooth and it's well balanced. I'm always listening to music so I don't wanna get random cheap earphones that don't do the music justice. Third is instant hot eye masks! In Japan, eye masks that can get warm just like a hot pack are really popular because of its comfort. When I go to your city, I'll grab some. I want you to try it, it changes your life!
Haha! Maybe I'll check out eBay, I don't know that I can wait now that I know something so cool exists! What or who are your influences when making music?
Simply talking with my friends or family is my biggest influence. While we talk, I always come up with some new story for my songs. When you're talking with somebody, you'll get a moment that you empathize with and get excited with your friend, right? That excitement often influences my song writing.
A lot of artists can recall the first project they completed in their artform as a child. Can you tell me about the first song you wrote?
Gosh it's so embarrassing, but the first song I wrote was called "Countdown" and I was singing about how I love to dance in the club and don't want to count down till the sun goes up. I was 12 years old and I didn't know anything about nightclubs, but I was dreaming of going there.
So funny and sweet. When you started dancing, did you see yourself becoming a musician?
I had no doubt I'd become a musician if I'm being honest. I started to learn dancing because I was very shy, wasn't good at communicating, and I got kind of kicked out from my neighborhood cool kids circle. First song I danced was "Let Me" by Rihanna and I felt like I was singing just like her. I loved to dance but I always wanted to sing too.
Japan seems to put a lot of pressure on musicians. Do you feel like there's pressure on you?
I think Japanese musicians/singers are kind of idolized, and we have so many things that we shouldn't say; things that are taboo in Japanese culture all around. We are not supposed to say who we date even though we mainly sing about love. We don't talk about politics because the public doesn't seem to like it when we do. The pressures have really annoyed me since I started my career as a professional singer.
Is there a difference in pressure between the music industries in Japan and the US?
I just started my career in the US so there may be pressures I still don't know, but I feel like in the US, the pressure I'm feeling is quite different. I feel like I should say my opinion more, but I have to take responsibility for what I'm saying. I can do anything I want to, and my team is always supportive, but not overprotective like when I am in Japan. Both have their own good things but I personally like US style. I used to be the person who always say what I want to say, was not afraid of being hated by my friends. So I can do that with my music in the US.
Who would you most like to collaborate with – alive or dead – and why?
I honestly can't choose one, but for now I'll say Halsey. I always feel impressed by how she expresses her feelings, good and bad. I really empathize with her view of love, so I want to share mine and want to make a song together. I love her voice which is very unique and I think I can make good harmony with it. I wanted to get produced by Avicii very much. I found Levelswhen I was in elementary school and he was one of the reasons I got addicted to dance music. I loved how he combined so many genres with such a catchy melody. I really miss him so much.
Do you have a special space where you create music?
To be honest I don't specifically sit back and relax to create my music. The idea pops up in my head anywhere, everywhere, and mainly I always come up with ideas to the lyrics in trains or airplanes while I travel. Once I have some ideas, I'll bring those drafts to my friend Zak's place and we transform it into an actual song. I could say the songs on the album were pretty much made in the airplanes from Tokyo to New York, and in the subway from Manhattan to Brooklyn before the actual sessions.
How do you prepare for a performance?
First, I'll make a playlist of what I'm going to sing and listen to it all at least 5 times. I always do this no matter how many times I've sang the songs before. I build up the image of the stage while listening to it. After that, I'll sing all of the choruses of my songs while backstage and my preparation is done! When I have a song I'll sing for the first time, I'll go to the rehearsal studio and practice the songs with a microphone.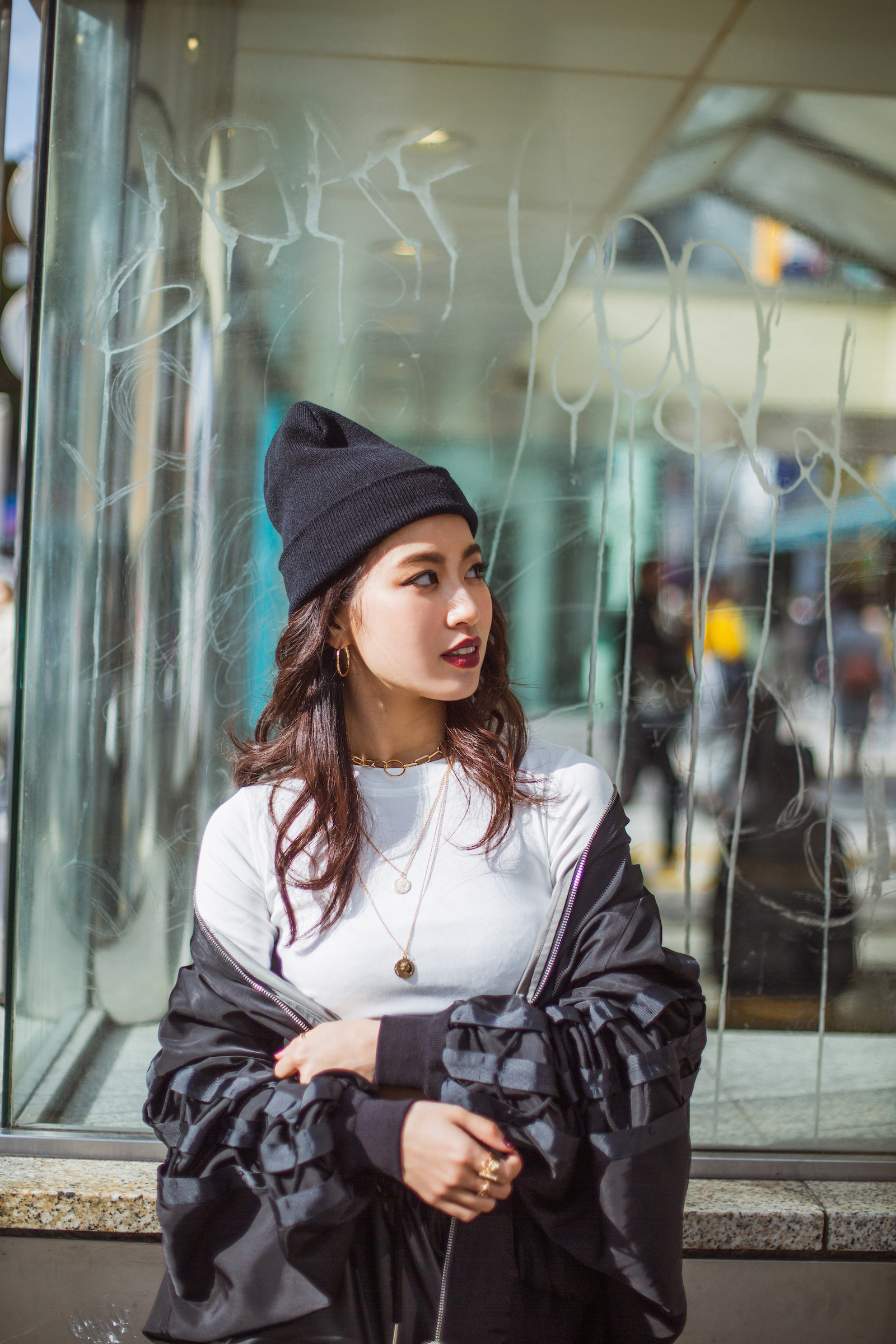 The album's title track Take Me Away is relatable to me as someone who struggles with PTSD and the resulting anxiety/depression. What message would you like to send to those who are struggling?
I understand you! You shouldn't overthink. I know it's easy to say but hard to do because I'm still trying. Take your time. You don't need to be in a hurry, you can do things at your own pace that you feel comfortable. As a woman who's fighting with my own mental health, I want people to know how I'm dealing with it and hope sharing it through the music helps people.
You've said that Take Me Away is about struggling to feel like you belong while dealing with things like anxiety and depression. What made you decide to include your experience in your music?
This song's idea popped up in my mind while I was going back and forth between Tokyo and New York. I felt like a place for me didn't exist anywhere even though I had so many exciting things happening around me.
Being open about mental health helps to reduce the stigma, so thank you for sharing that.
No problem at all. I'm also happy that I get a chance to talk about it.
Writing about the experiences of others can be hard – especially with something as high profile as Shiori Itō and her case against Noriyuki Yamaguchi like you did in Not A Number. What inspired you to write a song about her story, and how did you connect to the situation?
It was very natural to decide to talk about this issue in my song because these frustrations are very common in Tokyo. Many women are oppressed by their powerful bosses, with no way to fix it or speak up. We can't do anything but run away, it causes us to lose our jobs because the power is in that monster's hands. Sadly these kinds of things are happening every night in Tokyo, and I feel like I should voice it.
Are you worried about getting backlash for releasing Not A Number?
Of course there might be backlash at first, but I'm not worried about it because this is what I chose to say and I'm proud of my choice. If I get backlash that means my message was received by those people, right? That'll be good news to me.
Is Lazy Boy about a specific man or is it more of a summary of multiple past partners?
I was inspired by all the "lazy boy" stories between me and my friends. I hope they'll notice this but they probably won't. They're too lazy to learn English haha!
"Don't even notice when I sing my song," is a line that stuck out to me because we should support our partners and what they love. Do you think your Lazy Boy will listen to this song?
As I mentioned he doesn't speak English and definitely isn't going to learn, so he'll never know. But my conclusion is that we couldn't expect a happy ending because we couldn't support each other. As you said, it's most important to support and love the partner even at their worst. I don't want Lazy Boy anymore because I know there's so much better out there.
That makes a lot of sense! I couldn't decide if Feel Brand New was about privacy in the age of social media, a love song, or both but it definitely makes me want to "jump jump jump" when I listen. Can you tell me what inspired this song?
It's all about having fun! So, I'm so glad that it made you want to jump jump jump! I wanted to make a song about the excitement of living in Tokyo since I live here and I'm proud of my country. At first when I got this track from DJ Sliink, I imagined that I'm dancing on an arcade machine called "Dance Dance Revolution." That's my favorite of all rhythm games, and also the reason why I started to listen to dance music. When I'm on the train in Tokyo in the morning, most people look down at their phones and look trapped. But I also know that they're gonna drink and party on Friday night to celebrate their hardworking week! I wanted to make a song about those two sides.
You started with dance, and your skills are showcased in the Take Me Away remix video with DJ Sliink. How did you end up pursuing music?
I first started to learn dancing and that led me to singing on the stage, so dancing is the root of my interest to music.
On this album you tackle many issues that are taboo. How does it feel to do so?
It's 2020, and Tokyo Olympics are coming very soon. However, I have so many issues living here as a woman. I wanted to voice my feelings in Japanese but I feel like it's not enough and also many unknown powers are around us in Japan. I thought I should say all this in English to everyone on the outside, about the mess inside. I hope this message was sent all over the world with the power of music and things will begin to change. I believe in not only music, but our individual power.
I believe that, too! To close this interview, what's one thing you'd say to inspire the audience?
If you have something you want to change, let's act. That's why I'm singing, but there's so many ways to act. I hope this album will be your inspiration to get better mentally, or to take an awesome trip to Tokyo. Each act will lead us to the drastic changes of society. Please join me. Thank you for reading.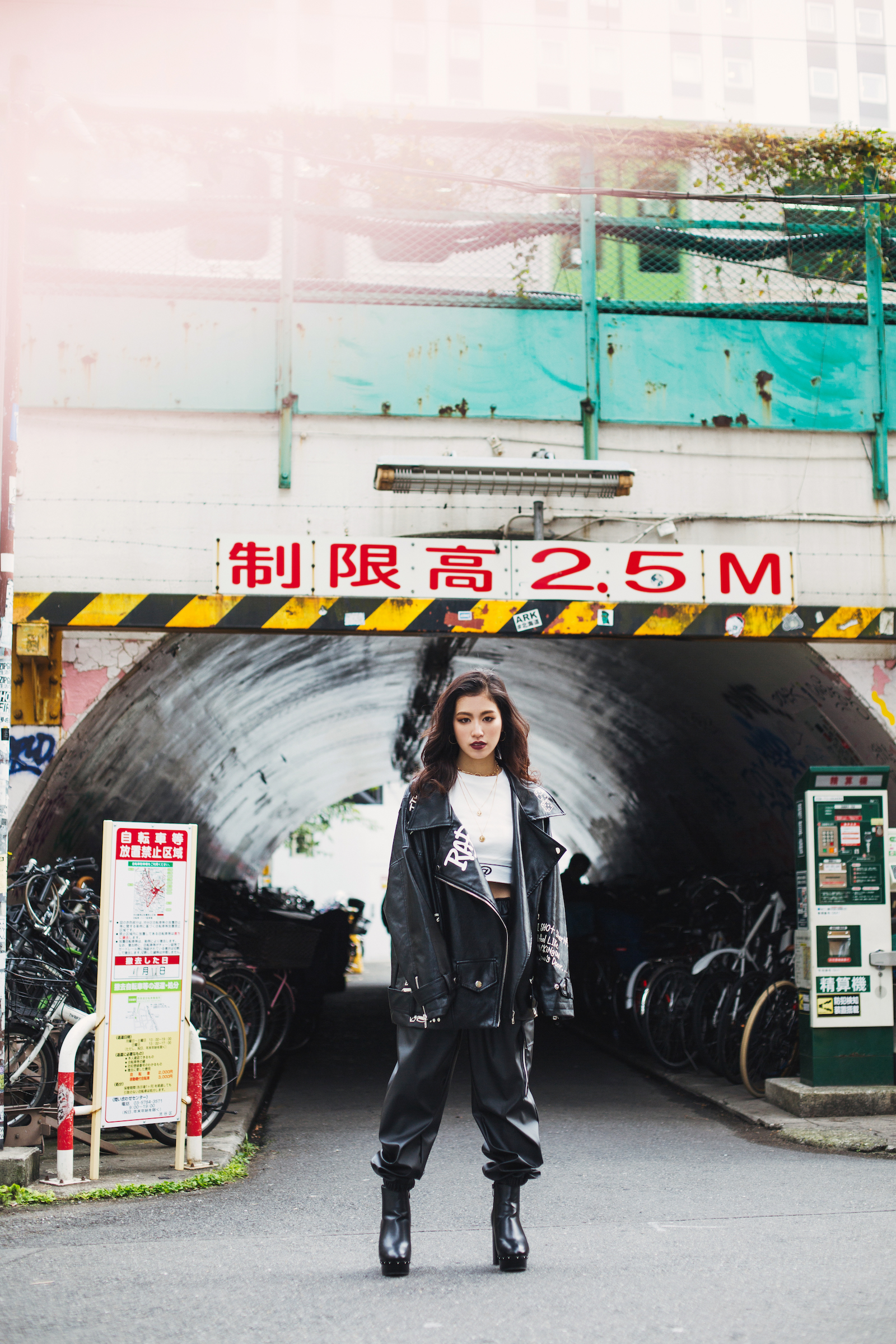 CONNECT WITH MIREI
photos / 217 NINA
story / Bridgette Hoshont'omba