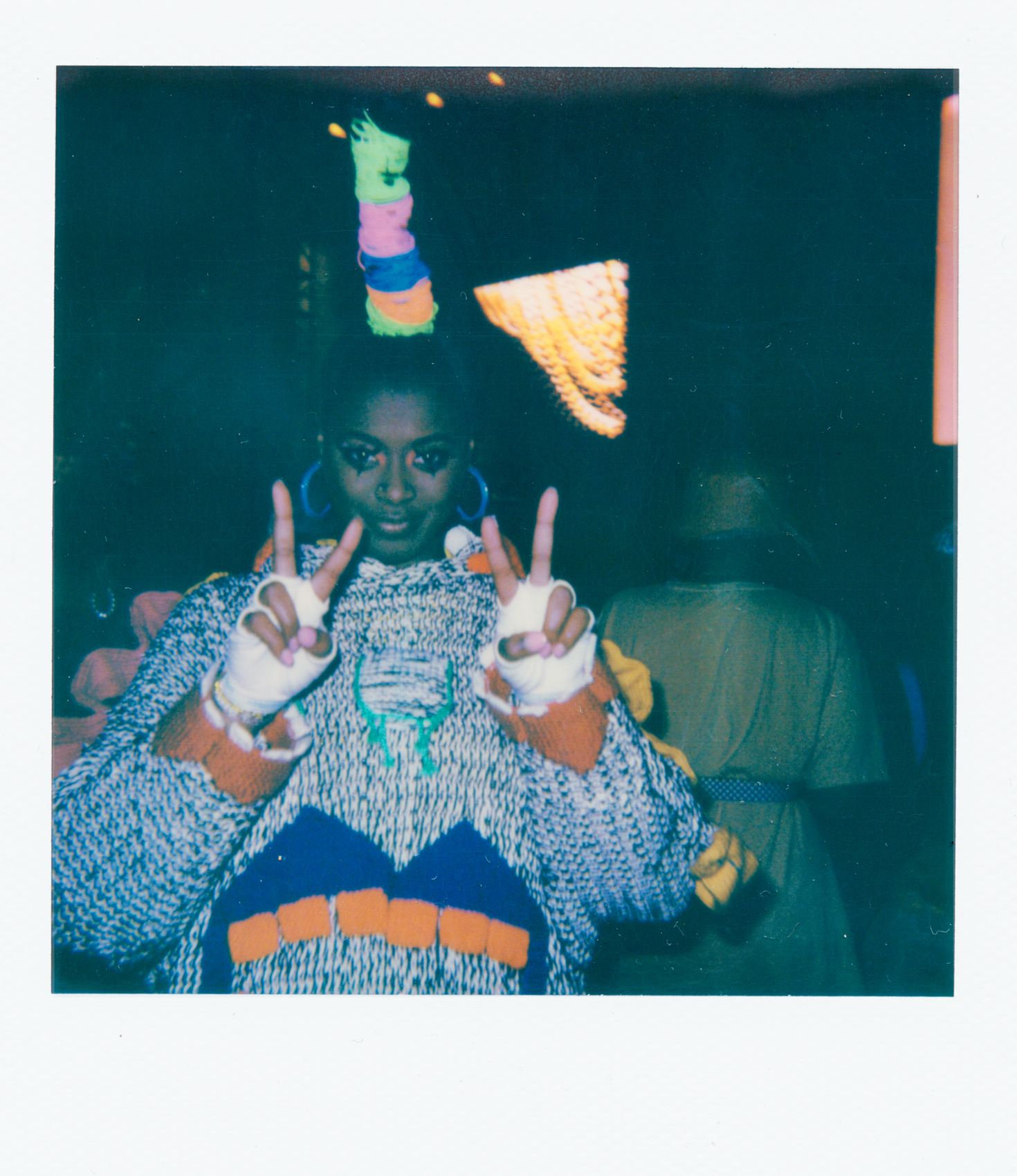 I love cartoons and music, so you can imagine how excited I was to be covering the 2nd annual Adult Swim Festival at the Banc of California Stadium. On the day of the festival, everything was going smooth until I read the fine print and learned of the stadium's clear bag policy. Panicking, I ran to Target and found a Barbie backpack that came with a unicorn. I purchased it and came home to realize that the manufacturer had cut slits into the side of the backpack for the unicorn's wings to poke through. This was in fact not a functional backpack, but more of a carrying case for this damn unicorn. FML! 
I was about to take duct tape and a stapler to the bag when my friend informed me that Adult Swim provided all press with clear bags for convenience.  Upon hearing this, I jumped into a Lyft and headed to the stadium downtown. 
When I arrived I had already missed Negative Gemini and Cupcakes set which bummed me out because I really like both of them. Negative Gemini is this adorably dark pink haired electronic musician whose murky music is like being stuck in a foggy kawaii-rave dream and Cupcake is an amazing rapper who recently announced her retirement because she feels she's "corrupting the youth". 
After checking out the media lounge on the 4th floor overlooking the stadium, I  stumbled into a room playing Robot Chicken and wandered outside to the field to catch the last couple songs of Helado Negro's set. This Brooklyn based musician filled the stadium with his upbeat ambient electronic sounds, creating the perfect backdrop for this sunny afternoon. 
Some festival attendees danced to his music, while others mingled about taking advantage of all the interactive elements of this amazing festival. One thing is for sure, Adult Swim fans are super engaged when it comes to costumes and really brought it in terms of costumes and fashion. People were dressed to be seen and dressed to impress. There was no shortage of people giving homage to their favorite characters, too many Ricks to count and quirky colorful fashion weaving between kawaii, hip-hop and hardcore.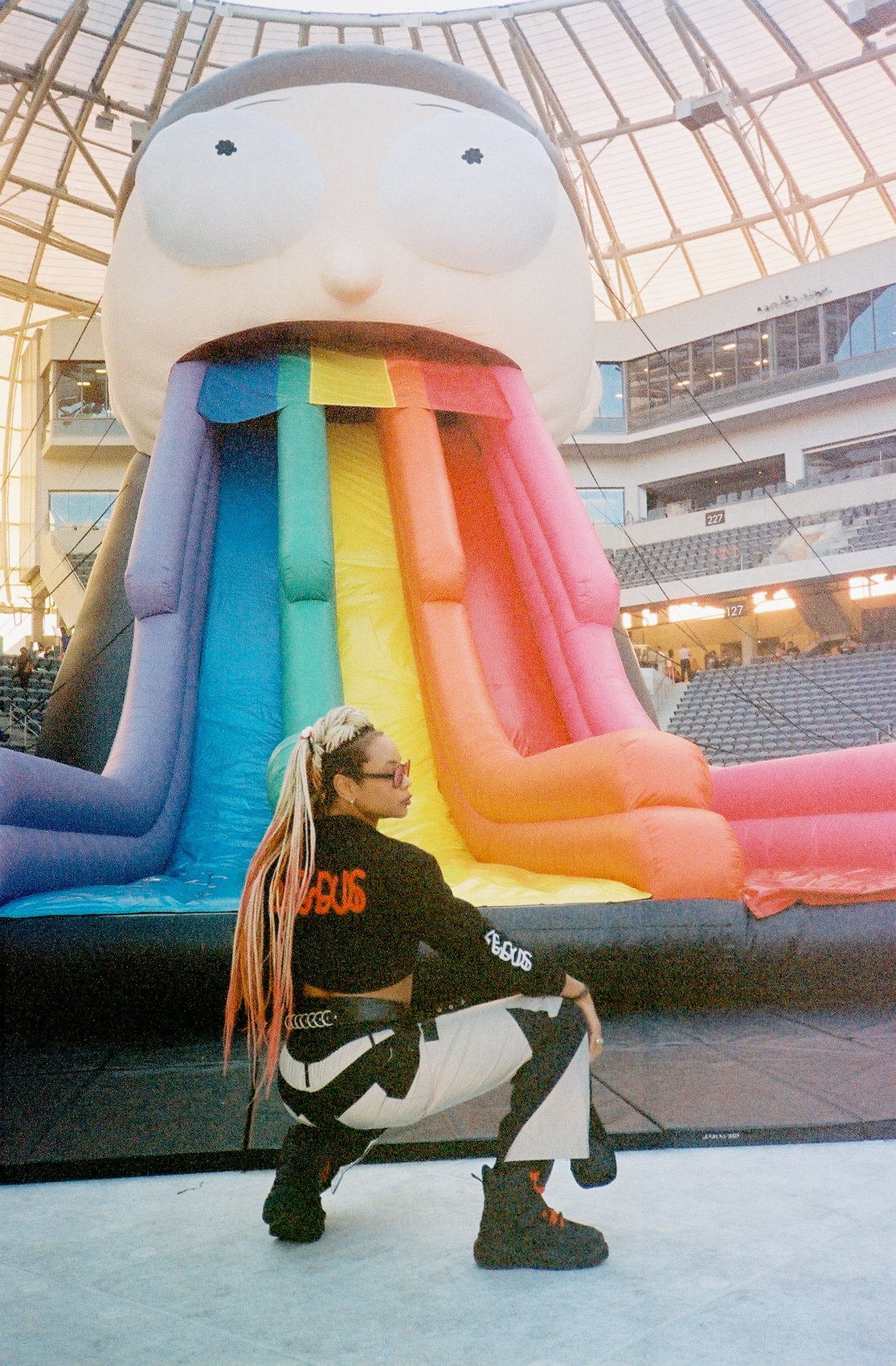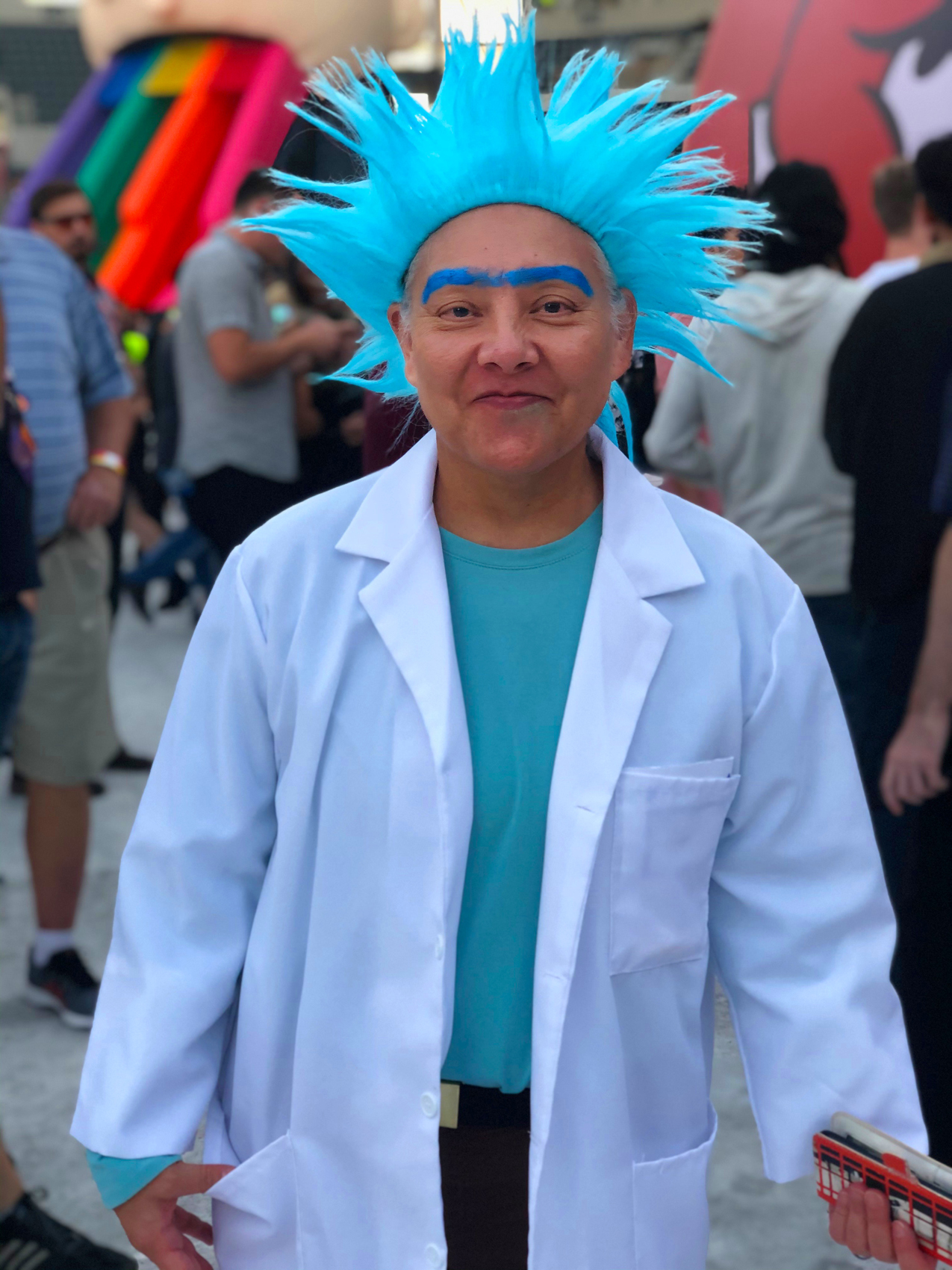 What makes the Adult Swim festival so special is that it perfectly blends comedy, animation, nerd culture and music together in such a perfectly seamless way. Between the Meatwad dome, The "Morty Slide", The "Rickflector" and the Cat Jousting there was no shortage of strangely comical activities to participate in.
I caught two young girls touching tongues under the kissing cat arch and snapped a picture. I asked them for their Instagram so I could share the photo, to which they kissed again and said they were banned from Instagram for being inappropriate and then skipped away. 
This festival was very diverse in terms of age, race and taste which made it a really special experience. Adult Swim people are FUN and like to have a good time! This isn't your typical event full of "too cool for school" half-naked festival kids but more of a cosplay "kidadult" playground. The energy was on point and everyone seemed to be having a great time smiling.
I caught the tail end of the Robot Chicken screening and after the panel with the creators, writers, etc. got to witness Seth Green answer a question from a fan wearing a Rick mask and latex bondage ass-less leather chaps. It was definitely one of my non-music highlights of the day. 
It was still daylight when Freddy Gibbs and Madlib took the stage playing tracks off their new collaboration Bandana.  As soon as they hit the stage the entire festival funneled into the stage area to watch these hip-hop legends perform. Freddy engaged with the audience and cracked jokes about tricking the audience into clapping so he had a moment to stop singing and enjoy his drink which he clutched for most of the show. My favorite part was when his daughter who had been dancing side stage tried to shut it down so he would take her down the Morty slide.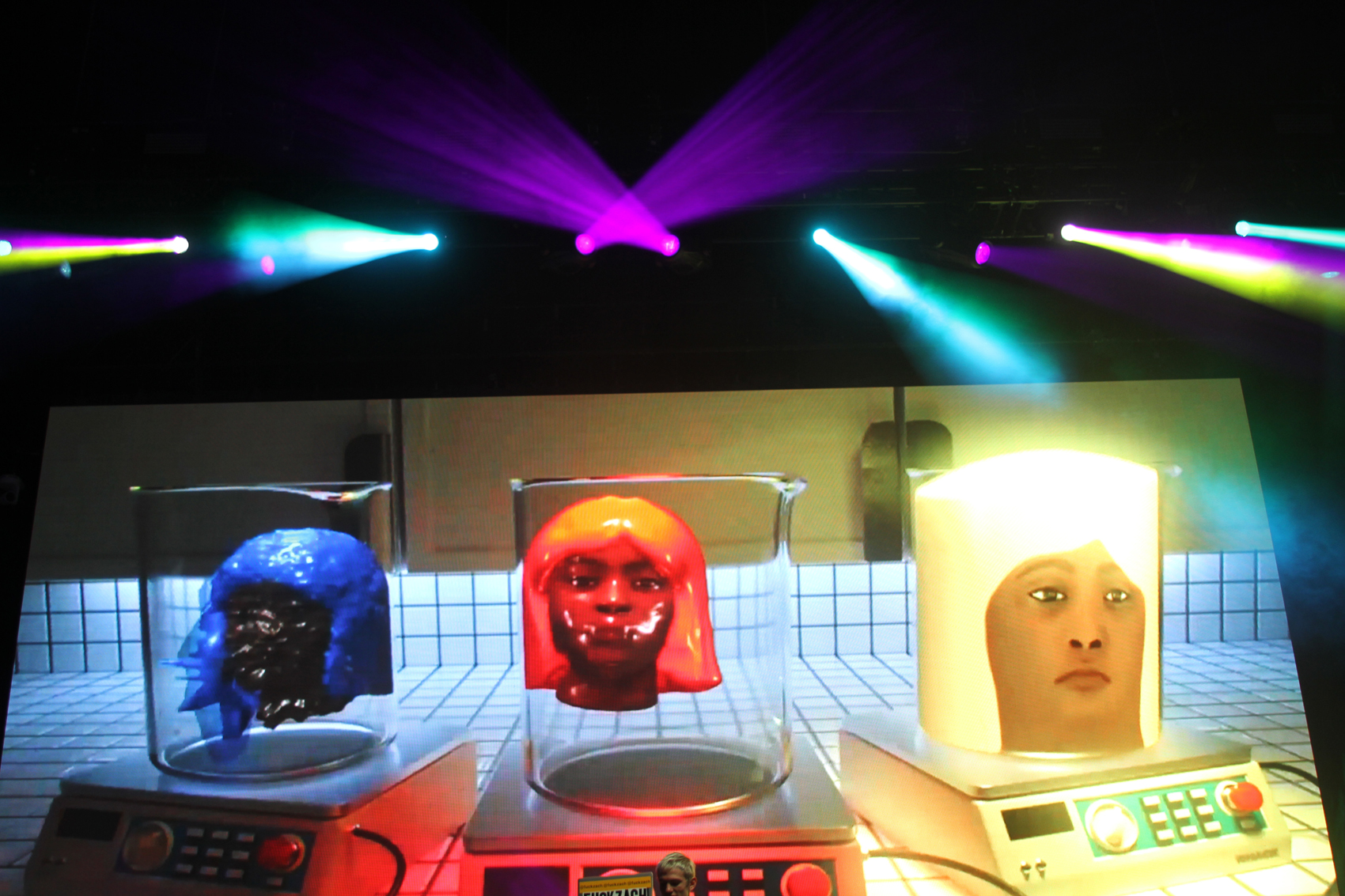 Next up, was Tierra Whack which was one of my personal highlights of the day. Her music and quirky personality is such a breath of fresh air in the music industry weaving between hip-hop, pop and everything in between. Her energetic stage performance is contagious and watching her show makes you want to bounce around like a kid.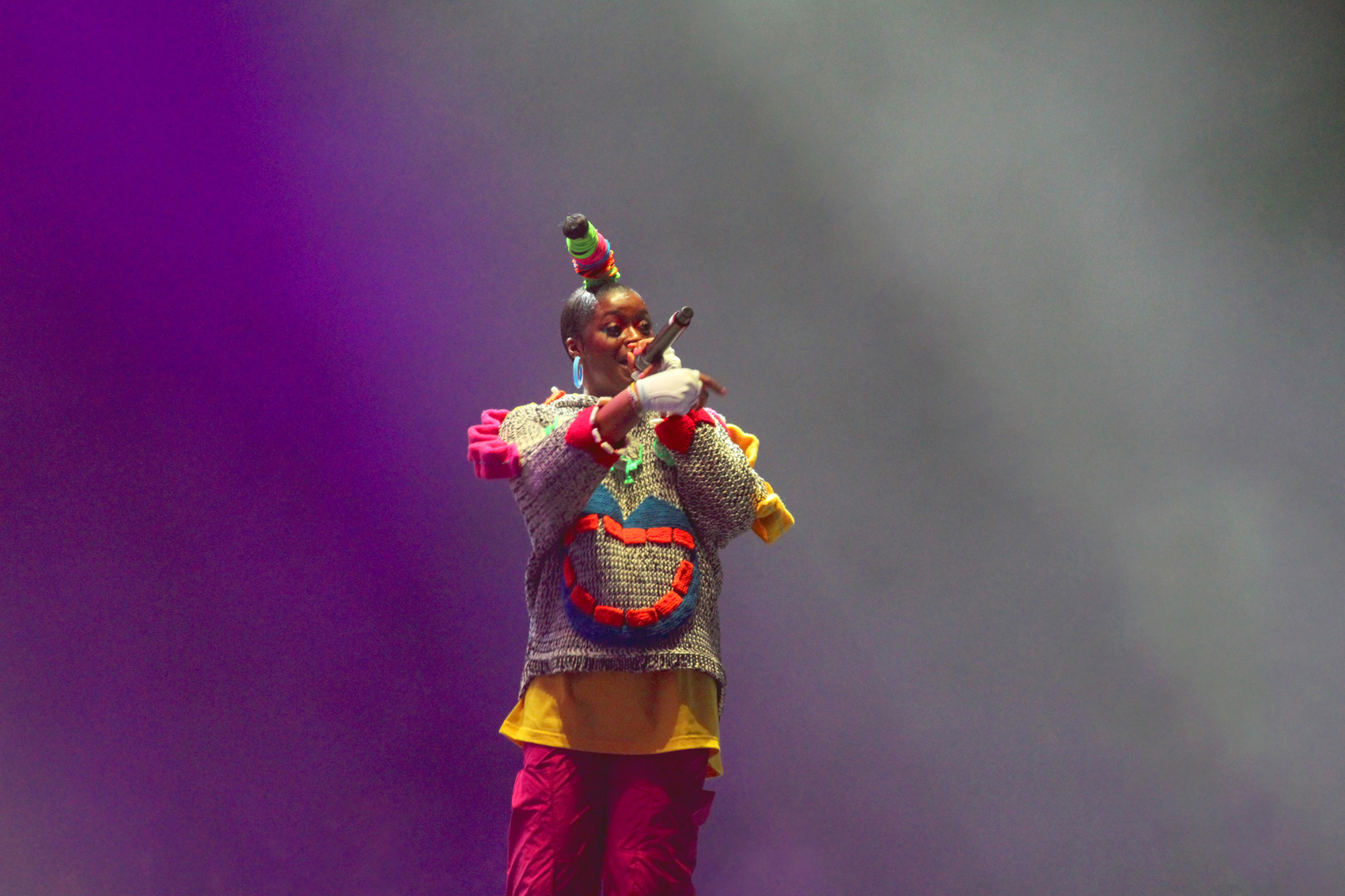 She stormed the stage wearing a colorful sweater with a giant knit mouth on the front and a rainbow-colored high ponytail that looked like an alien antenna trying to reach outer space. She was joined by her hype man DJ known as Zach Whack who is an Aaron Carter look-alike with great energy. The two of them seemed to be close friends and played off each other's energy to bring it to the next level. 
During her show, she invited a fan onto the stage to sing with her and the two of them had a really beautiful moment that lasted the entire song. I really love when musicians take the time to honor their fans and this was one of those special moments that warmed my heart. 
My favorite part of her set was when she brought the Potato from her famous video "Unemployed" on stage to perform with her.  The potato was weirdly adorable and had everyone laughing and singing along with her hit song. Tierra Whack really excited me, I can't wait to see what this 25-year-old does next!
Back inside the stadium they were screening episodes of one of my favorite Adult Swim shows called Tigtone which is  a gory video game parody / medieval fantasy show about a quest addicted hero who hacks his way through his ironical fantasy macrocosm. Season one was full of amazing quests with guest star voice appearances by dozens of iconic performers. The show is gearing up for season 2 now, set to be released early next year. If you haven't tuned in yet, do yourself a favor and go binge-watch to keep up with the adventures of Tigtone and Helpy!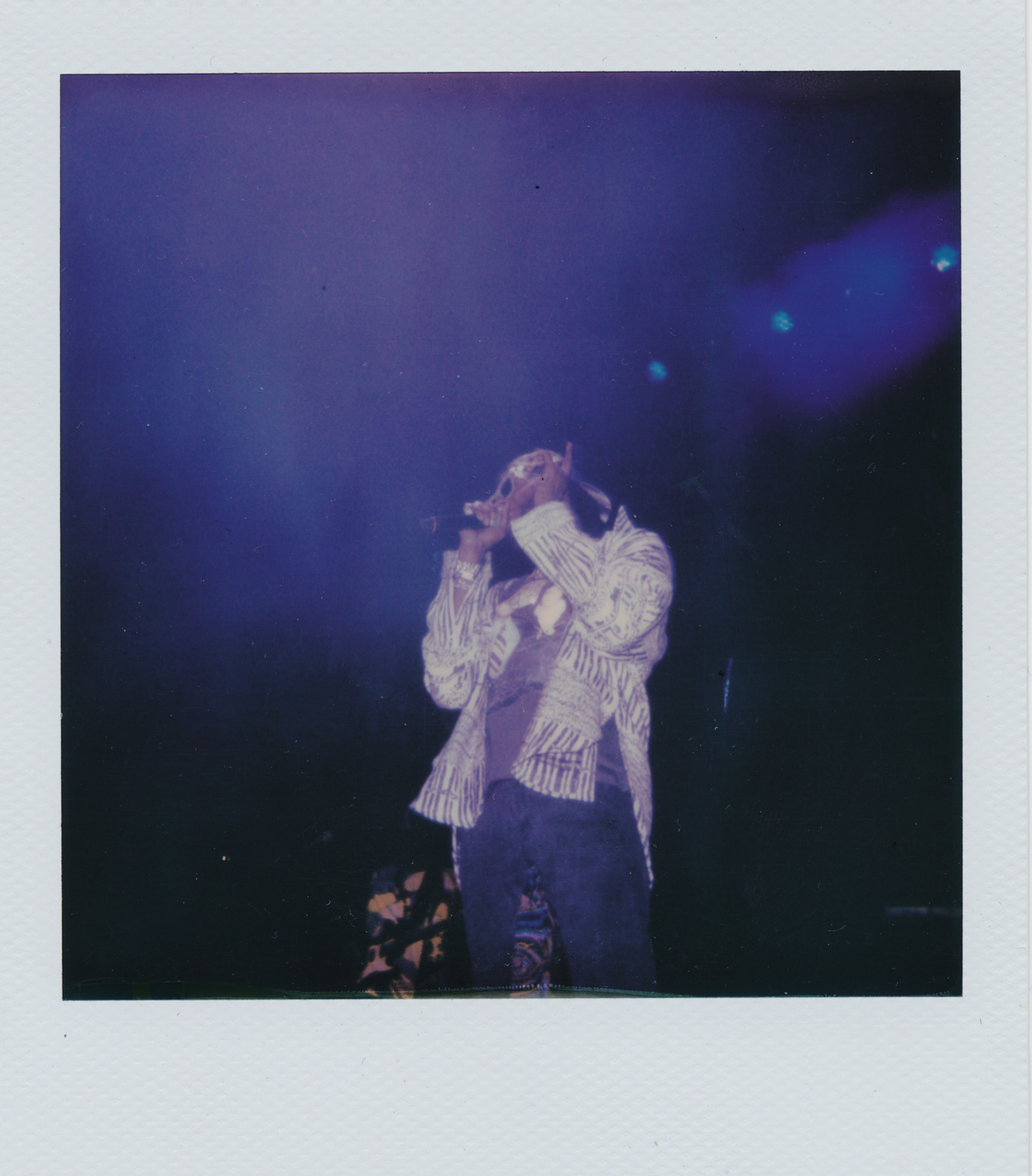 Classically, 2 Chainz kept the crowd waiting which only made people that much more excited when he finally emerged. Once onstage his energy and legendary presence had the entire stadium bobbing heads and waving arms in the air. He captivated the audience playing hits "No lie", "Birthday Song" and "I'm different" that had young fans going so wild I felt like I was watching a music video. 
Keeping up with the spirit of the day, he brought four young rappers to the stage giving them a chance to perform in front of the packed stadium. I have mad respect for 2 Chainz for doing this and really have to hand it to Adult Swim for creating a safe space where it seemed every artist used their platform to help others feel special. When you are laughing you are happy and that spreads to everything it touches.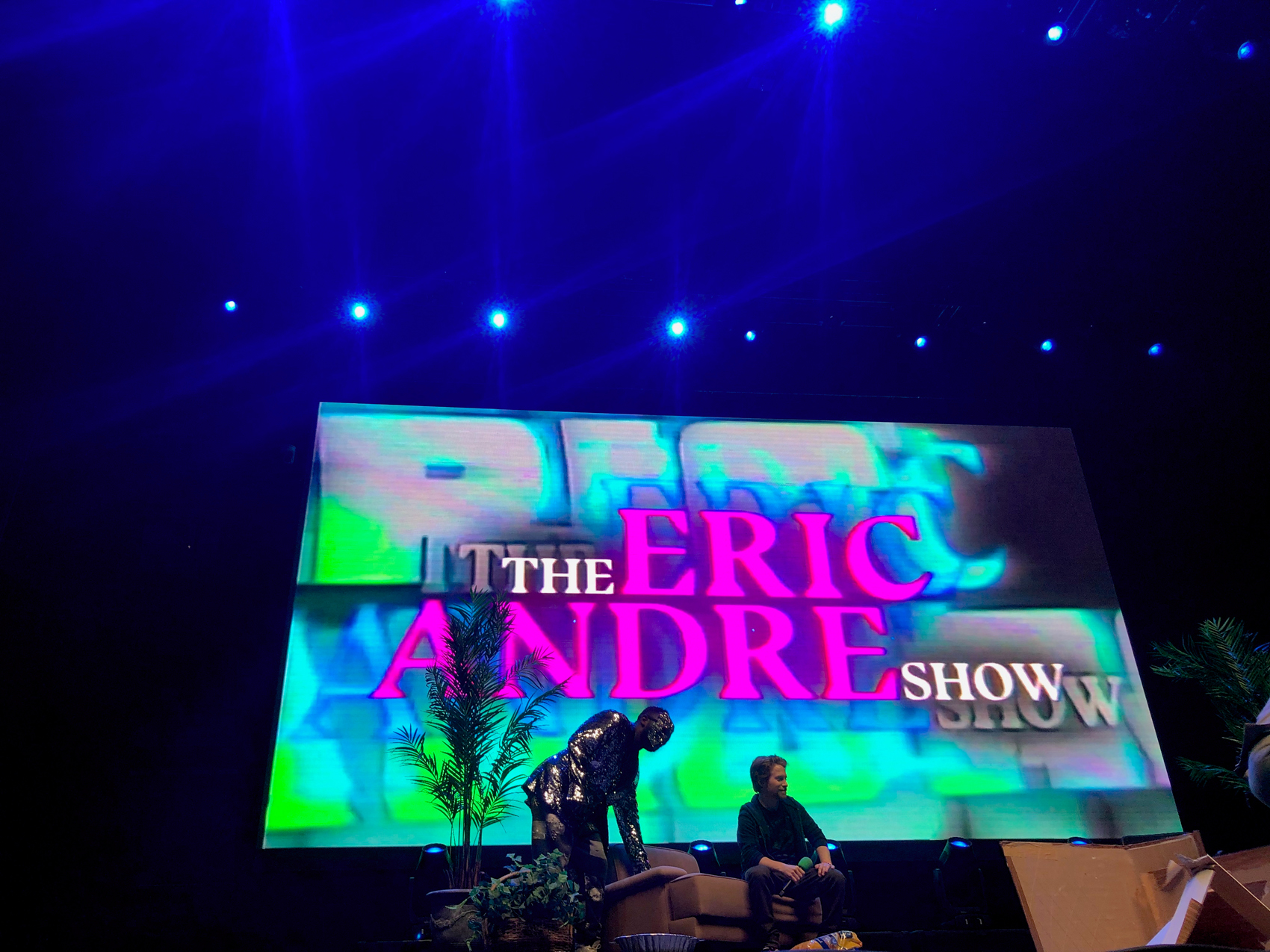 The Eric Andre Show was absolutely insane and had me gagging and laughing so hard I almost cried and threw up. His co-host Hannibal Buress sat onstage and cheered him on while they interviewed Seth Green, threw hot dogs at people and tortured a young audience member named William. They convinced this kid to allow them to call his ex-girlfriends who angrily hung up and blocked him when they face-timed her.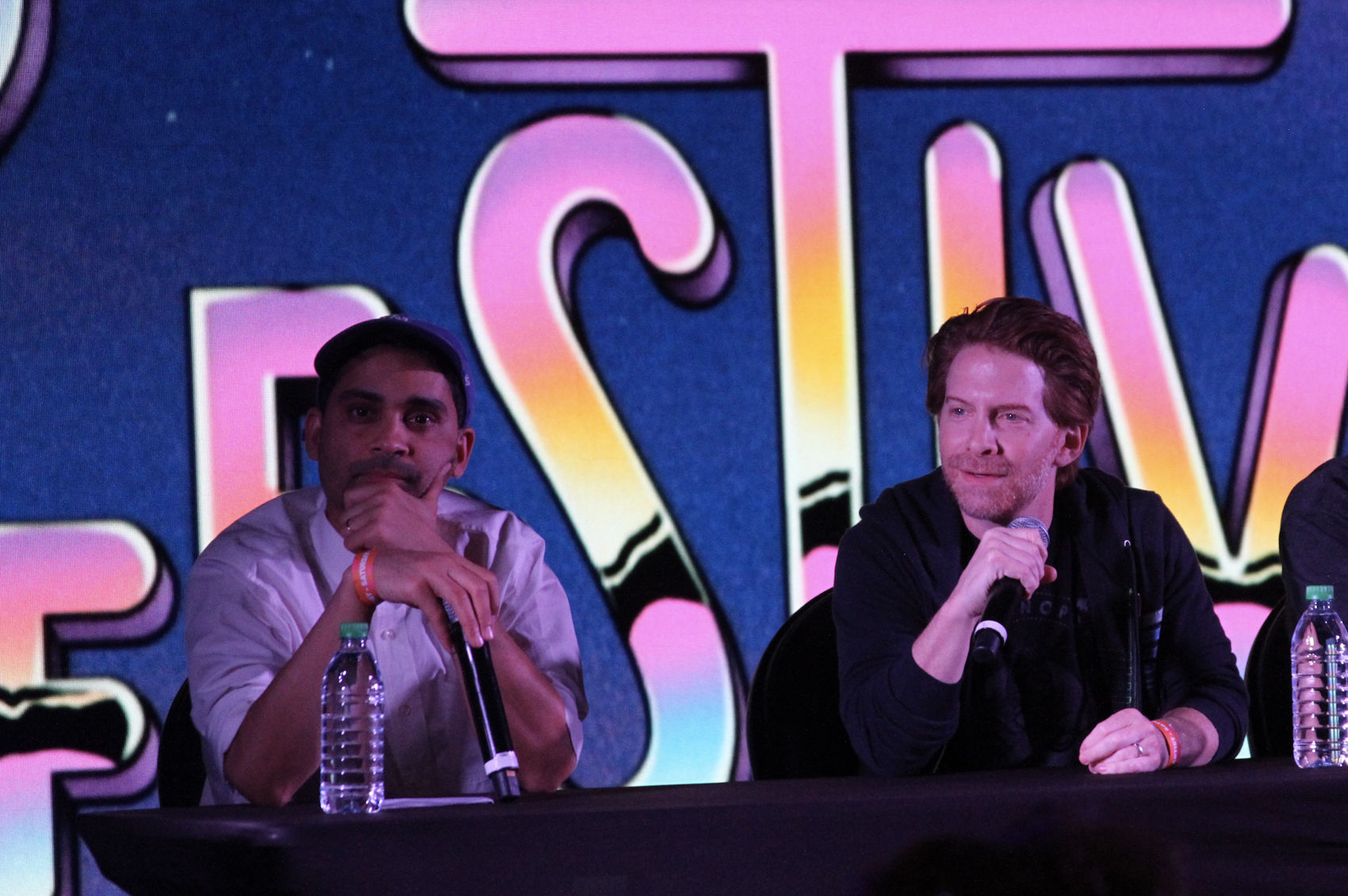 I've never seen such insanity in a live show, mixing gross, weird and funny in an absurd way. Eric Andre has a gift for getting people to do absolutely disgusting things and make it seem normal. Only he can convince strangers to have a ranch chugging contest, got William to eat chili off the chest of a bad George Clooney look-alike and get away with exposing himself to the audience. 
I'm not sure if the Eric Andre show was the worst or the best thing I've ever seen in my life, but it was unforgettable and I would definitely go again. 
I was so exhausted by the end of the show I was about to leave until I caught a second of Jamie XX's set. I've never seen him perform and was blown away by his skills and the light show. This guy is an incredible performer and one of the most talented DJ's I have ever seen. I'm super happy I stayed for part of the set and can't wait to see him again. 
Thank you Adult Swim, for creating a very special festival. I'm already looking forward to next year's shenanigans!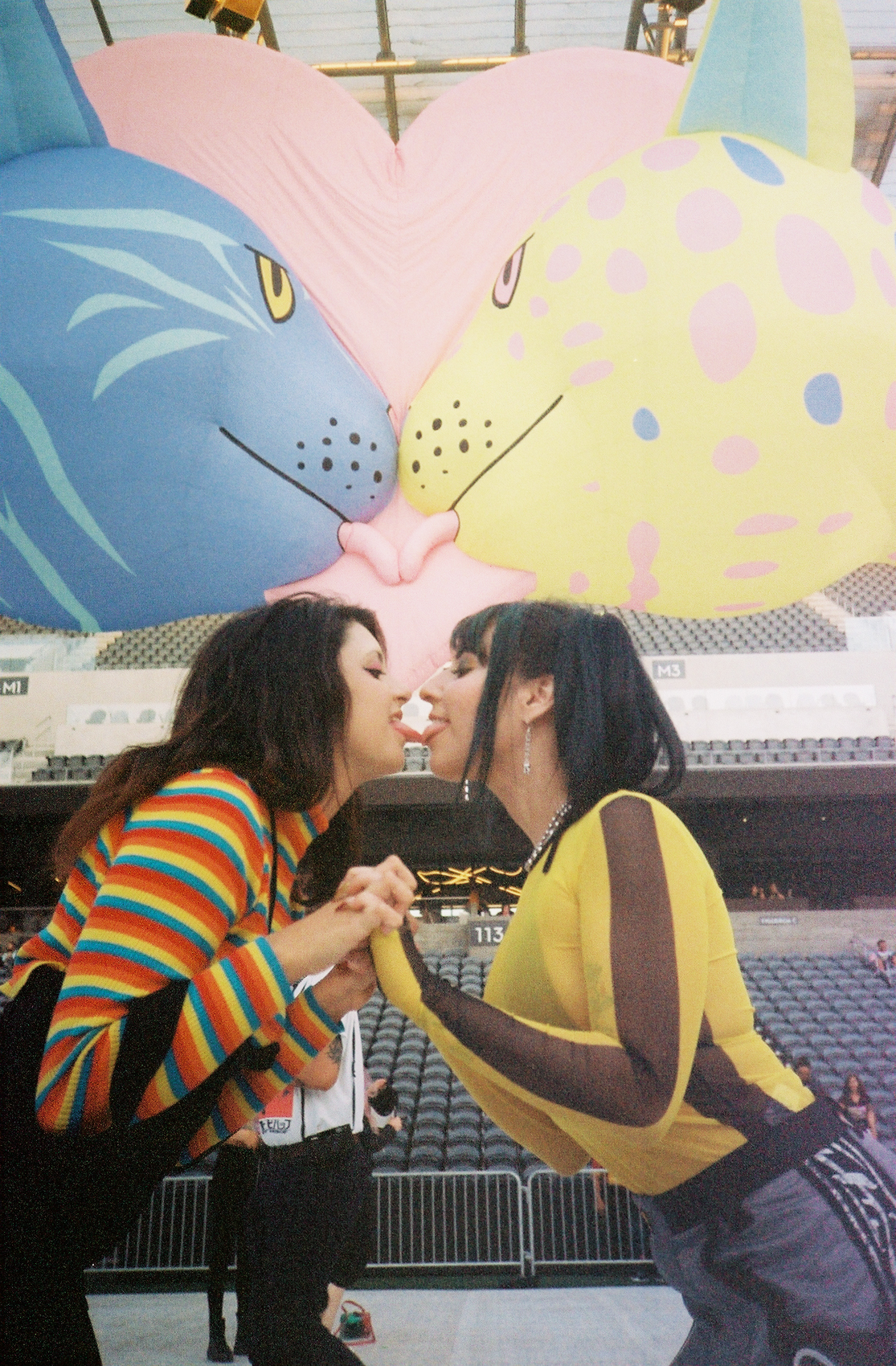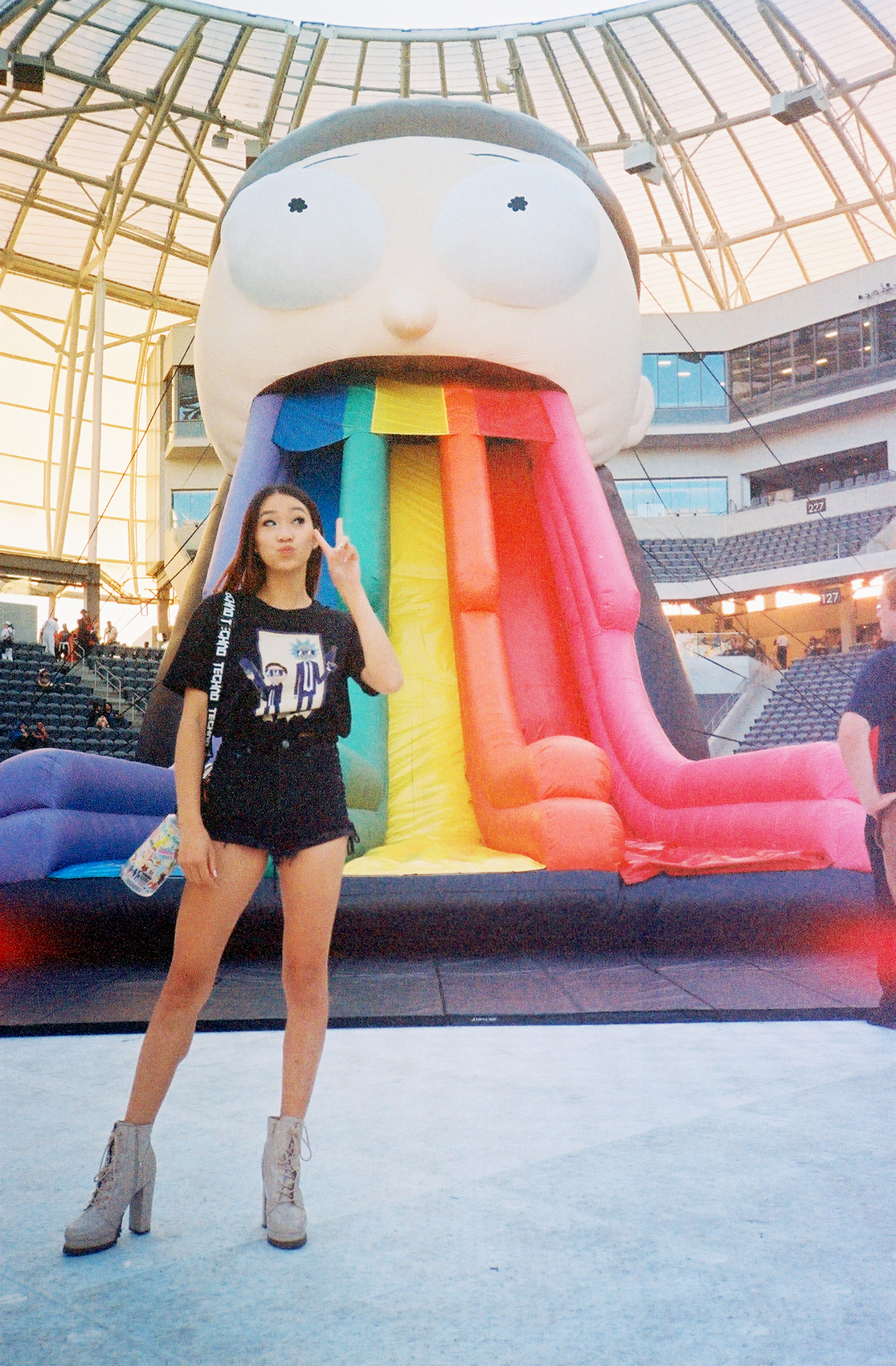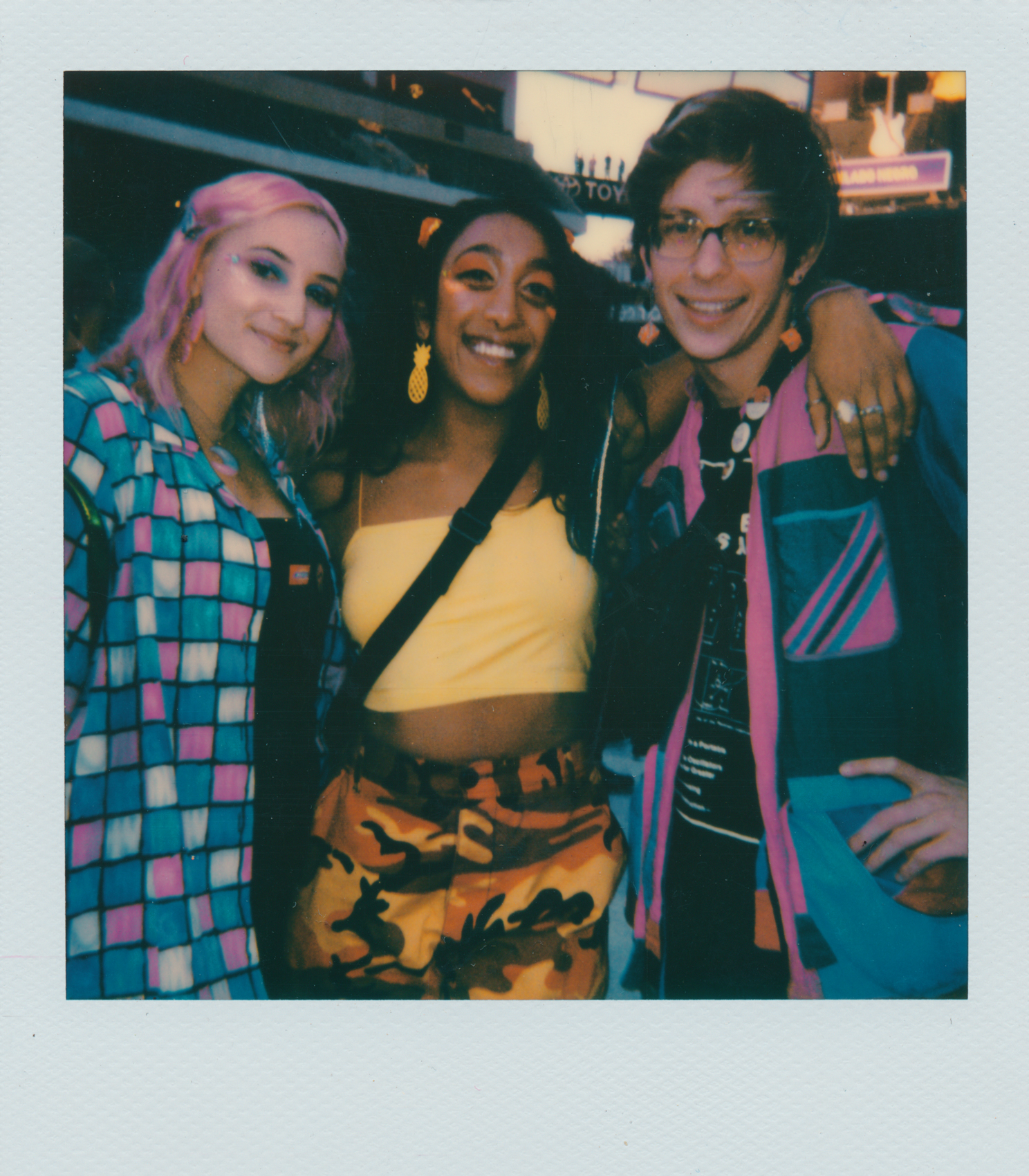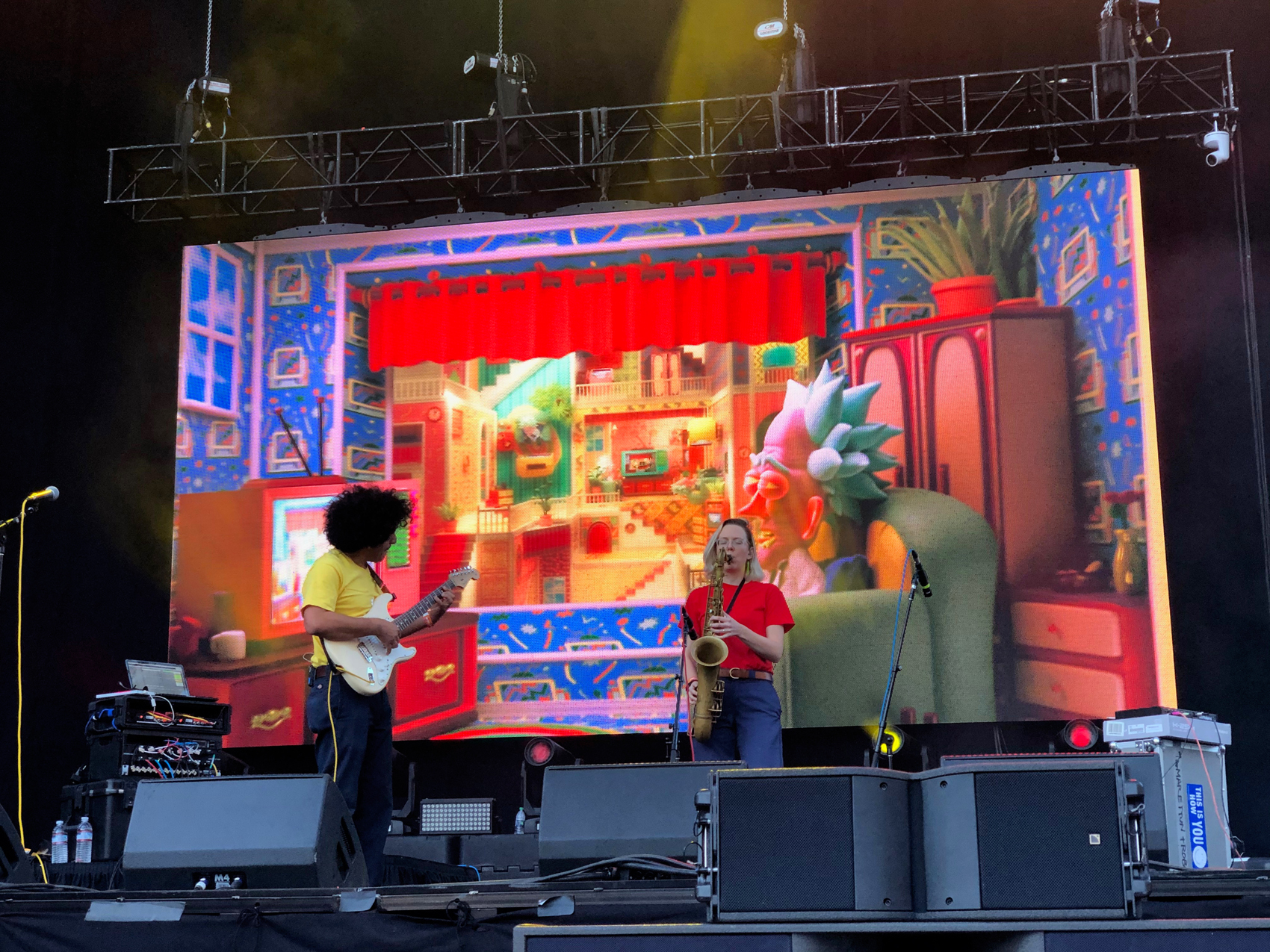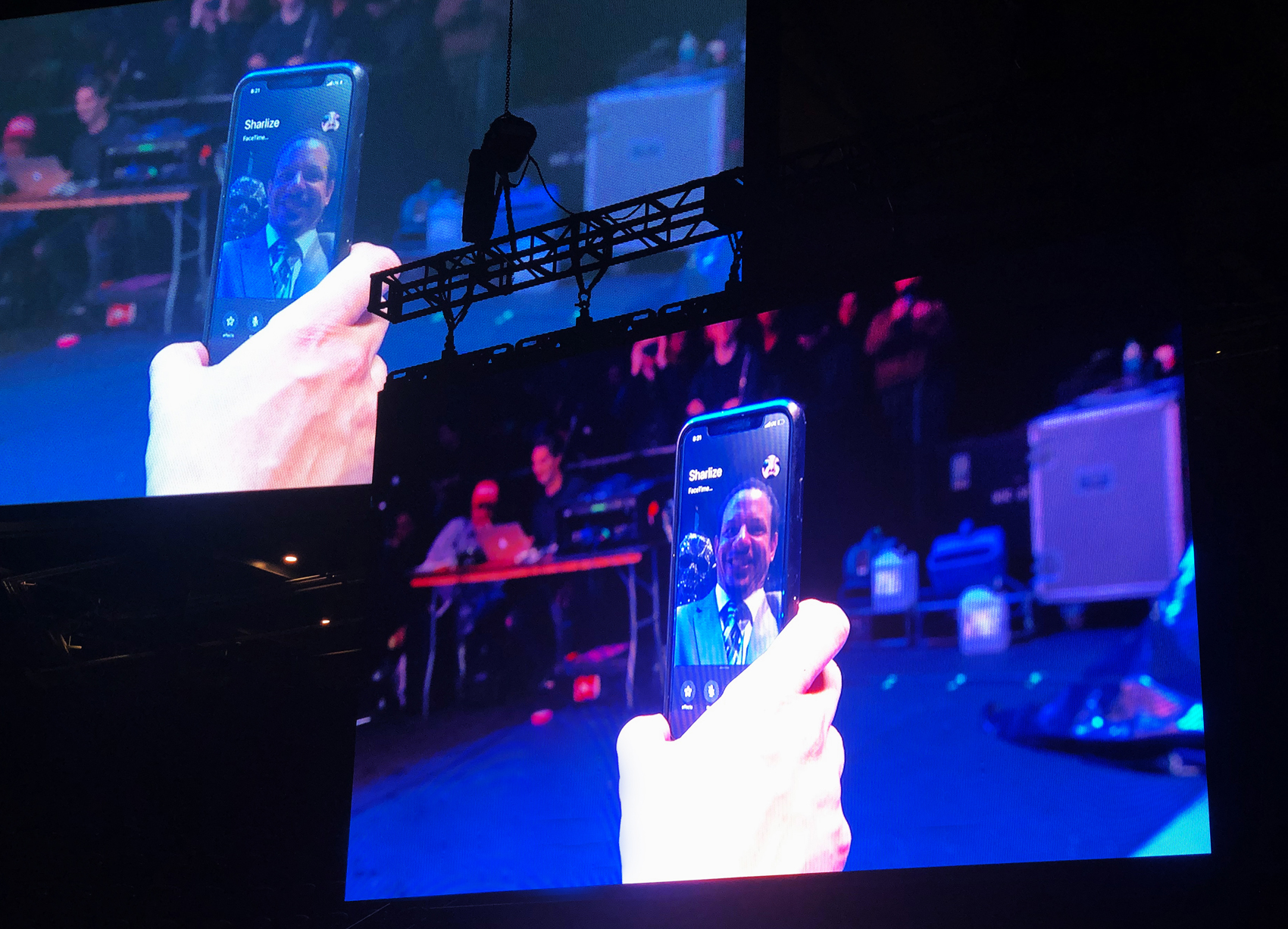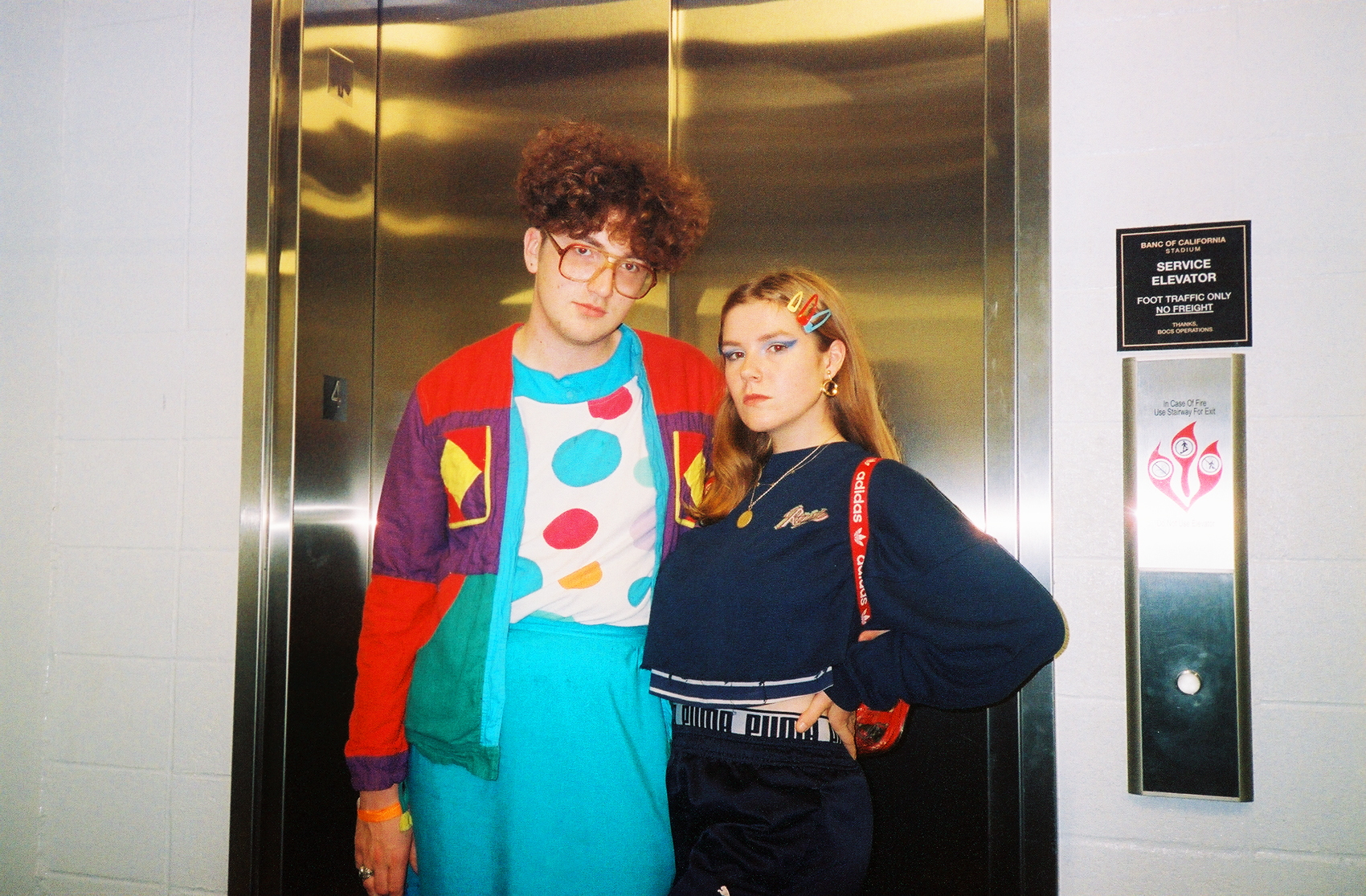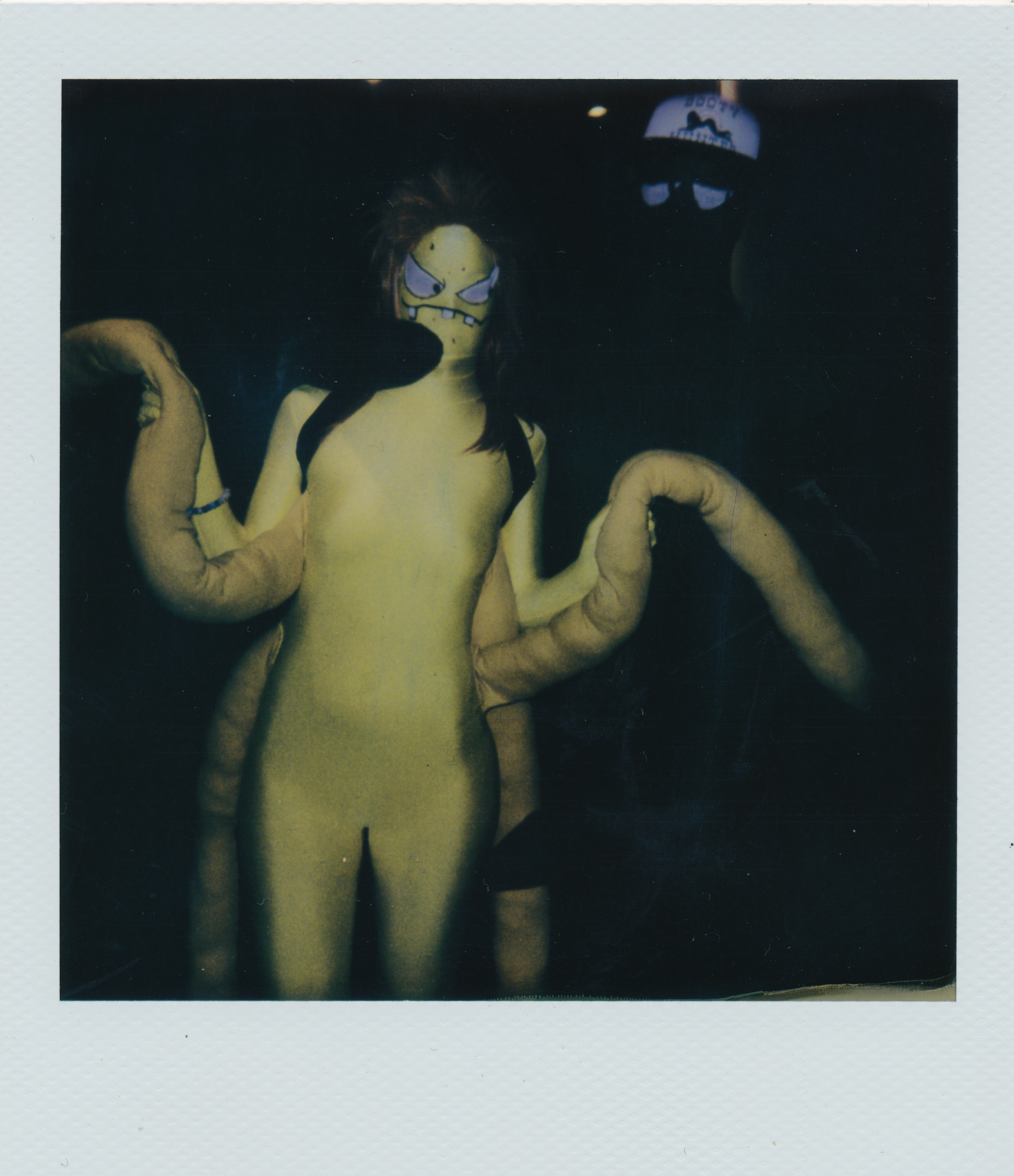 story+ photos/ Ericka Clevenger