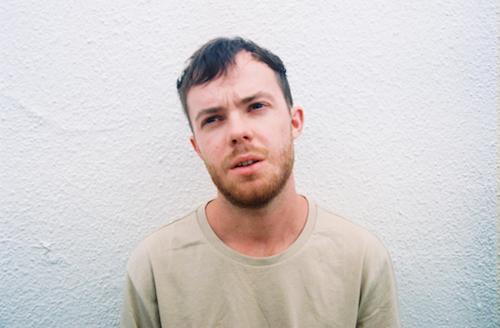 Words By//Robert Frezza
Photos By//Ana Sierota
Singer/songwriter Meija has always been interested in music. He grew up in a musical household where music was always being played even toy instruments. "There's something magical about the sound of something that's not really meant to be recorded in the traditional sense like a toy," says the producer turned singer.
He always wants to learn more; more about instruments and more about music in general. This is why he branched off from producing and writing for stars like Adam Lambert to doing his own thing. He says, "I love all kinds of music and there's a lot of freedom in being able to work with someone different every week and really dive into their world. I honestly get bored of doing just one thing for too long so it was a welcome change for me a few years back after just playing in bands and touring."
Meija is carving out his own career these days. He is a bit of a perfectionist when it comes to his own craft. "It was something that I just really wanted to get right. I had the freedom to take as much time as I needed to wrap my head around releasing my own music again. I'm still working on other projects, but it's been a fun new chapter balancing that with working on more music for Meija as well," the singer states.
Meija's career has took off already with the single, with the politically charged "Laugh It Off", which was written during the presidential elections of 2016. "I feel like politics are unavoidable. I'm not sure if that's how it's always felt or if that's just my perspective given the political landscape. And for Meija, I'm singing about things I experience or see. Nothing's really off the table, and I've never been one to avoid a topic. So for me, politics is just as natural a thing to talk about as love is," the singer says.
Look forward to his EP out this Fall, which not only features his song "Laugh It Off" but "Buttons" as well. The singer says, "The songs that are out so far are definitely a taste of what's to come. I'm currently finishing up the rest of the EP and am continuing down that path of being really blunt. So far I've talked about jaded love and politics and though I'm still working on the other songs, they are equally as honest…just exploring different topics."
Big Thief and Randy Newman have been in heavy rotation for the singer for a while and inspires him a bit as well. "I'd never really listened to Randy Newman's early work much but it's been really cool  getting to 'discover' it for the first time. I also can't get enough of Big Thief. They're constantly releasing new music which is so great as a fan. I hope to do the same with this project," the singer states.
In terms of playing live, the singer is gonna take it to a different level. "It's an opportunity to do something a little different with the songs and I'm definitely looking forward to doing that while still doing the recordings justice," concludes Meija.
Connect with Meija: