Southern glam rock artist
Cody Belew
returns with a tantalizing new video for "I Did It for Love." The provocative title track serves as the title track to the Nashville singer-songwriter's highly anticipated debut album, which combines classic country-pop with sultry, rock-n-roll swagger. The video was co-written with Lucie Silvas (Reba McEntire, Miranda Lambert, Tricia Yearwood) and producer Dustin Ransom (Richard Marx, Chely Wright, Emily West). Cody's powerful vocals, combined with the flamboyant delivery, make this track a standout. Since its release, "I Did It for Love" has captured the attention and admiration of a variety of outlets and been praised for its mighty lyrics and Cody's captivating performance. 

The music video picks up where the song left off and is a great display of Cody's unique musical style and magnetic presence. Shot and directed by Tim Cofield, known for his work with legendary artists like Dolly Parton, Garth Brooks, and Sheryl Crow, it is a visual extravaganza with Cody seen in various eye-popping settings, including a pink kitchen wonderland and a seductive red velvet boudoir. The vibrant nature of the song is beautifully captured here, which showcases his flair for showmanship and his ability to create multiple universes for himself. With each glance at the camera, he invites viewers to take part in them and yourself lose in his world. Of the song, Cody said "It's about somebody being rude towards you because they're intimidated by who you are." He adds, "I don't ever want to apologize for who I am, and so this song is saying that it's not my business if all of my shininess intimidates you because everything I do is coming from a place of love."
Cody's debut album is set to be released early next year via Visionary Media Group. The album promises to be a powerful collection of songs, in which he'll traverse between his deep-seated love of Southern music and his obligation to activism. Cody will offer fans a taste of his new album during some upcoming shows in New York and Nashville. We're in for a wild ride that's for sure!
Sit back, turn up the volume, and get ready to be consumed by Cody Belew who is doing it all for love!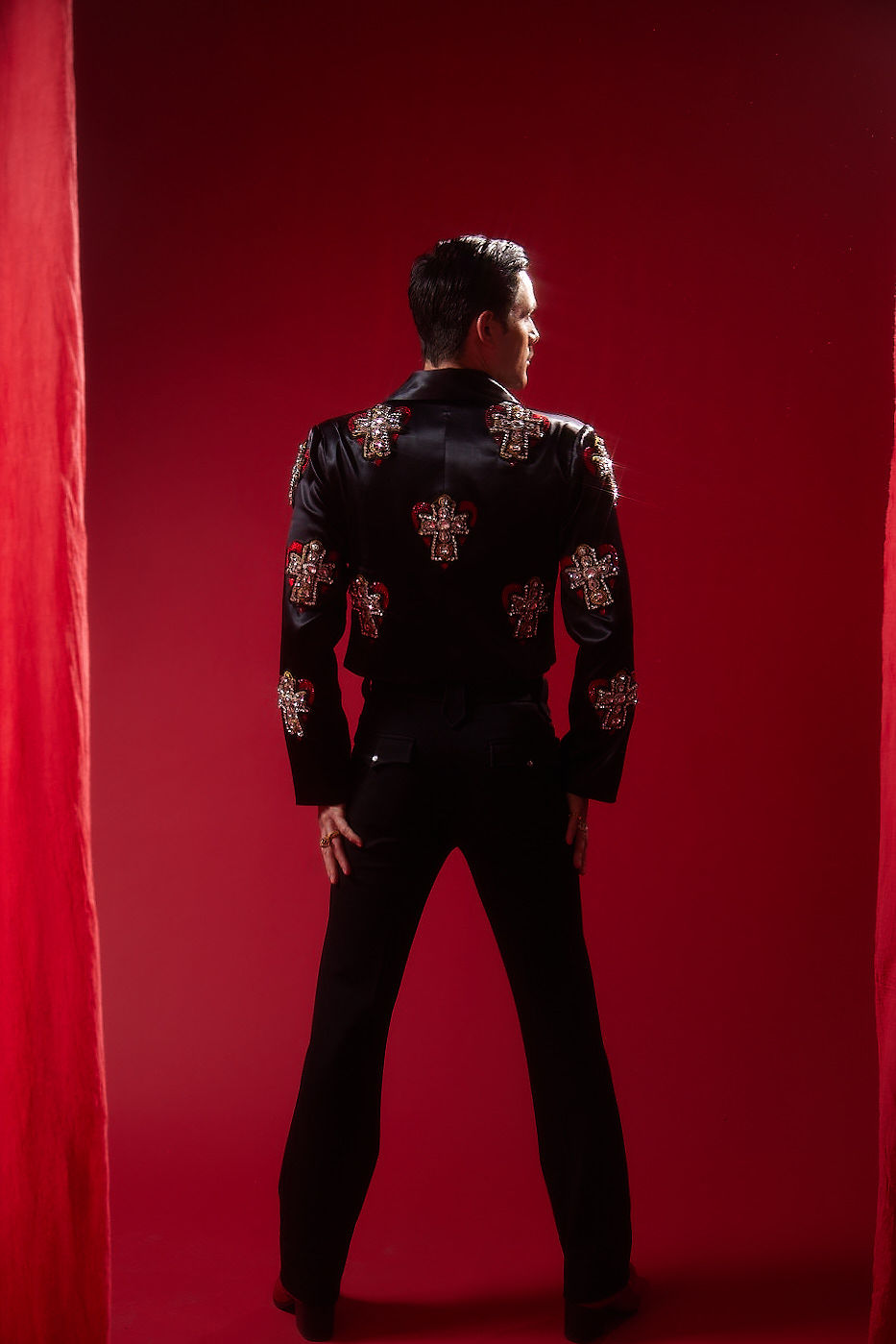 Photo credit: Emily Dorio
CONNECT WITH CODY BELEW