Have you heard of TheARTI$T?
Chances are, if you have TikTok and you listen to R&B, the answer is yes. The 25-year old singer/songwriter went viral in January of this year with her single Sober, a sincere and soulful reflection that resonates with anyone who has struggled to move on from a toxic relationship- whether it was with a person, or a substance.
In anticipation of the release of ARTChives (available August 25), an eight-song EP further exploring the themes of love and vulnerability, we asked TheARTI$T to tell us about her new project and the creative process behind it.
Going all the way back to the beginning, TheARTI$T says, "Music has been a part of my life for a long time. I used to sing as a kid. I even put a lot of videos on YouTube of me singing. I never thought I would pursue it, though, until I got into college. And then my friends who had heard me sing kind of forced me into the studio. They convinced me that I had to try it. So my first studio session that I had in about 2018, I fell in love with it. And I've just been going ever since."
It was a short jump from that first studio session to TikTok stardom. And although many an internet celebrity has spoken about the downsides of fame,  TheARTI$T has nothing but positives to share so far. "I love how easy it is to connect with your fans now," she says. "I love that part about it. I really do. It's so cool to log on to Instagram or TikTok, and if someone DMs me something I can just give them advice right then and there instead of them waiting to come and see me at a show and months later maybe get a conversation out of me. And I just like how far it can go," she adds. "I'm all the way here in America, and there's people in Tokyo and Germany that know me. I love that."
Listen to ARTChives here 
When asked to describe herself as an artist, it's harder to speak definitively. "Honestly, I don't know," TheARTI$T answers. "That's a good question, asking me to describe my style. I would like to say I'm… myself. There's no guide to me. Some days I'll be the crazy one, other days I'll be the more calm one. I feel like I'm just myself."
The general idea behind ARTChives, she says, is "a kind of art gallery depicting events from my life and inviting others to join me. The project embodies a lot of situations that I put behind myself, and I'm just going back in time to heal from it and talk about it."
TheARTI$T explains how this concept is influenced, in part, by two of her major inspirations as an artist: R&B singers Brent Faiyaz and Summer Walker. "I feel like I draw closer to the music that I can relate to. So with Brent Faiyaz– I know a lot of people like to say he's toxic or whatever- but I understand where he grew up, and where he's coming from sometimes. He influences me to talk about that in my own lyrics. Or Summer Walker, she does a great job at telling a story through her music. It's like we all went through it with her, even if you yourself didn't go through it."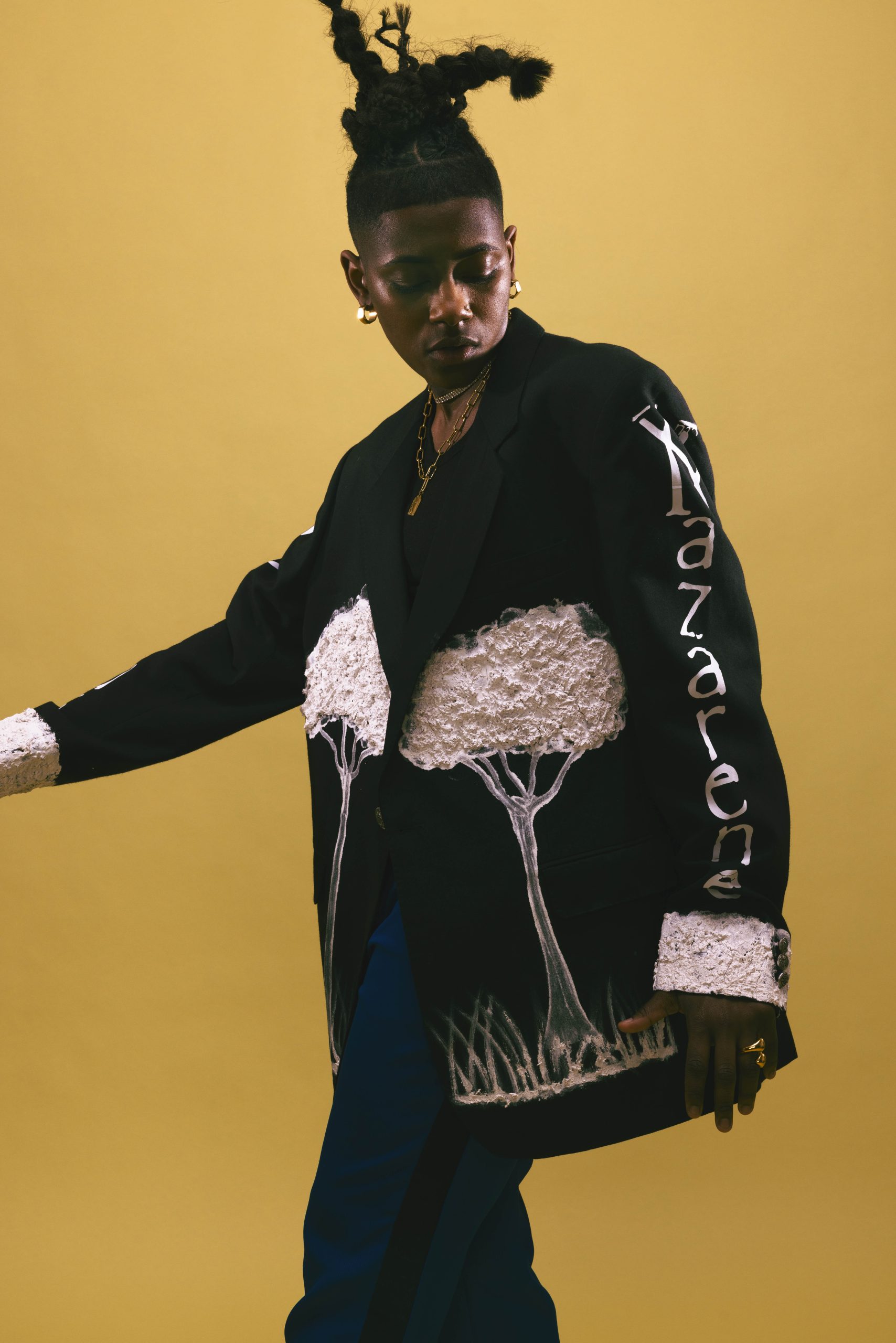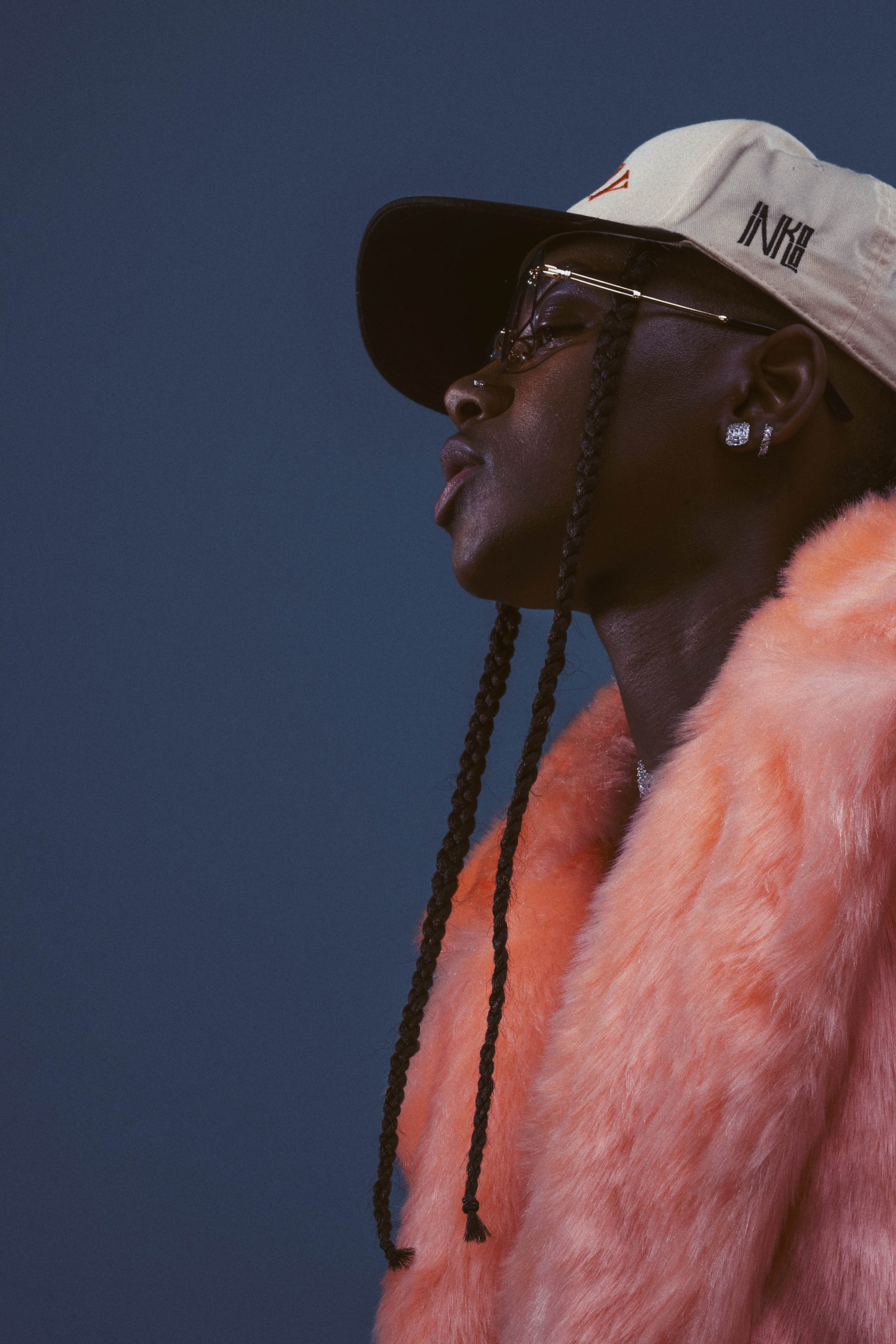 Building on this idea, the message that TheARTI$T says she hopes listeners will take from her own music is that it's "okay to show the things that we feel and go through, because the things that we go through are what makes us who we are."
TheARTI$T sees herself doing big things in the future. "On ARTChives, my favorite song on the album is a song called Love Out Loud I did with producer Troy Taylor. I mean, all my songs are my favorite, but that one in particular is my favorite because he's a legend, and to be able to work with him was something I never expected," she says. "I'm really looking forward to everyone hearing it. And there are a few artists that I'd love to collaborate with someday. Brent Faiyaz and Summer Walker, of course. And I want to work with SZA, and H.E.R. I'd like to get into the studio with them as soon as possible. And then, I want to be one of the top R&B artists to ever be in the game. I want to sell out world tour after world tour. I want people to look at me like I'm legendary."
As she reflects upon her career so far, TheARTI$T says there are only a few things that she wishes she'd known starting out, and really only one piece of advice that she'd give to other up-and-coming musicians. 
"You have to be consistent with it," she says. "Be consistent with it. Especially showing your craft and going behind the scenes. Because at first when I started off, I would post my music and disappear for a little bit. But that's not how it works now. You've got to be consistent, and don't be afraid to be yourself and to just enjoy your journey. Don't ever look at someone else's journey and think it's supposed to be you."
Lastly, TheARTI$T says that she wants to thank everyone for supporting her and motivating her to keep going.
Connect with TheARTI$T:
https://linktr.ee/Theartist.co
Orange Vest: BlckShprd Gray Shortswith Chain: Nazarene Amictus Jewlery: Bon Hardware, JxAllure

Peach Fluffy Coat: Jevon Terance Luxury Hat: Shop Inkloo Black Leather Pants: Jevon Terance Shoes: DEIJI DESIGN Jewelry: JxAllure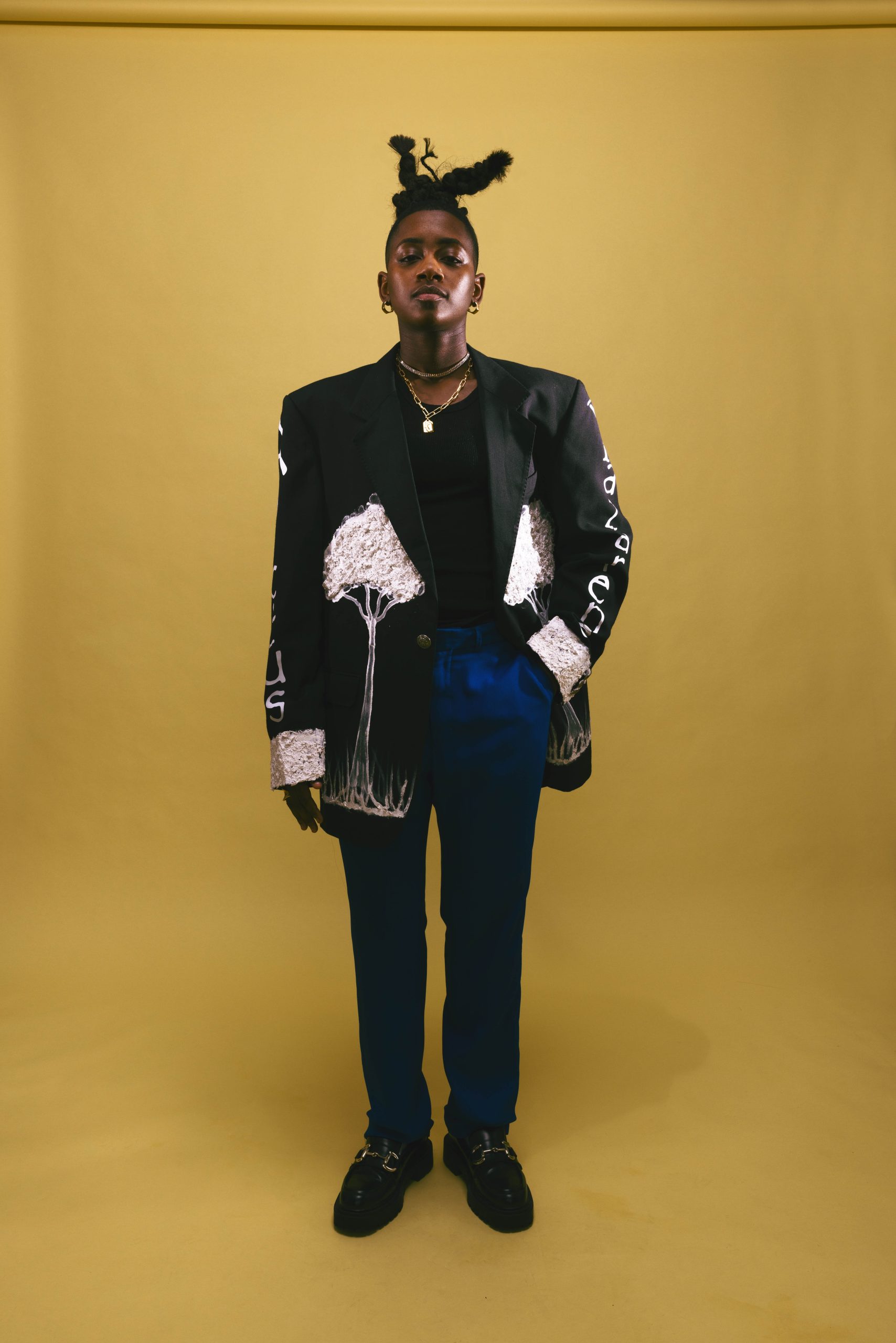 Black Blazer white details: Nazarene Amictus Blue tuxedo Pants: Hiromi Asai Jewlery: JxAllure, Bond Hardware
Black Jumpsuit Look:
Jumpsuit: LD13
Story Bryanna Doe Singer [IG: @datbryannadoe]
Photographer: Imani Hamilton @che_ro_kee
Stylist: Aisya Washington @aisyawashington_
MUA: Sade Amour Mirabal @thededream
Hair Stylist: Li Murillo @lilovesyou
Photo Assistant: Kahdeem Prosper @khadeemprosper
Talent: The Arti$t @thefcknartist
Talent Manager: Fame @fame_combs
Studio: The Suite Space @suitespacestudio