"The Nature of You and I" is a song co-written by Telana and Graham Laderman. It was produced by Laderman and Rob Cavallo, a 3-time Grammy award-winning producer who has worked with well-known bands such as Green Day, Paramore, My Chemical Romance, and Dave Matthews Band. According to Telana, the song is a call for forgiveness and a deeply personal reflection about healing wounds, accepting pain, and loving each other despite differences.
The lyrics acknowledge that memories can be painful, but it's important to let go of the past and move forward. Imperfection is embraced as part of human nature, and the focus is on the nature of the relationship and the importance of love. The chorus is a powerful reminder that we're all made for love and that everything is just a rehearsal for something else.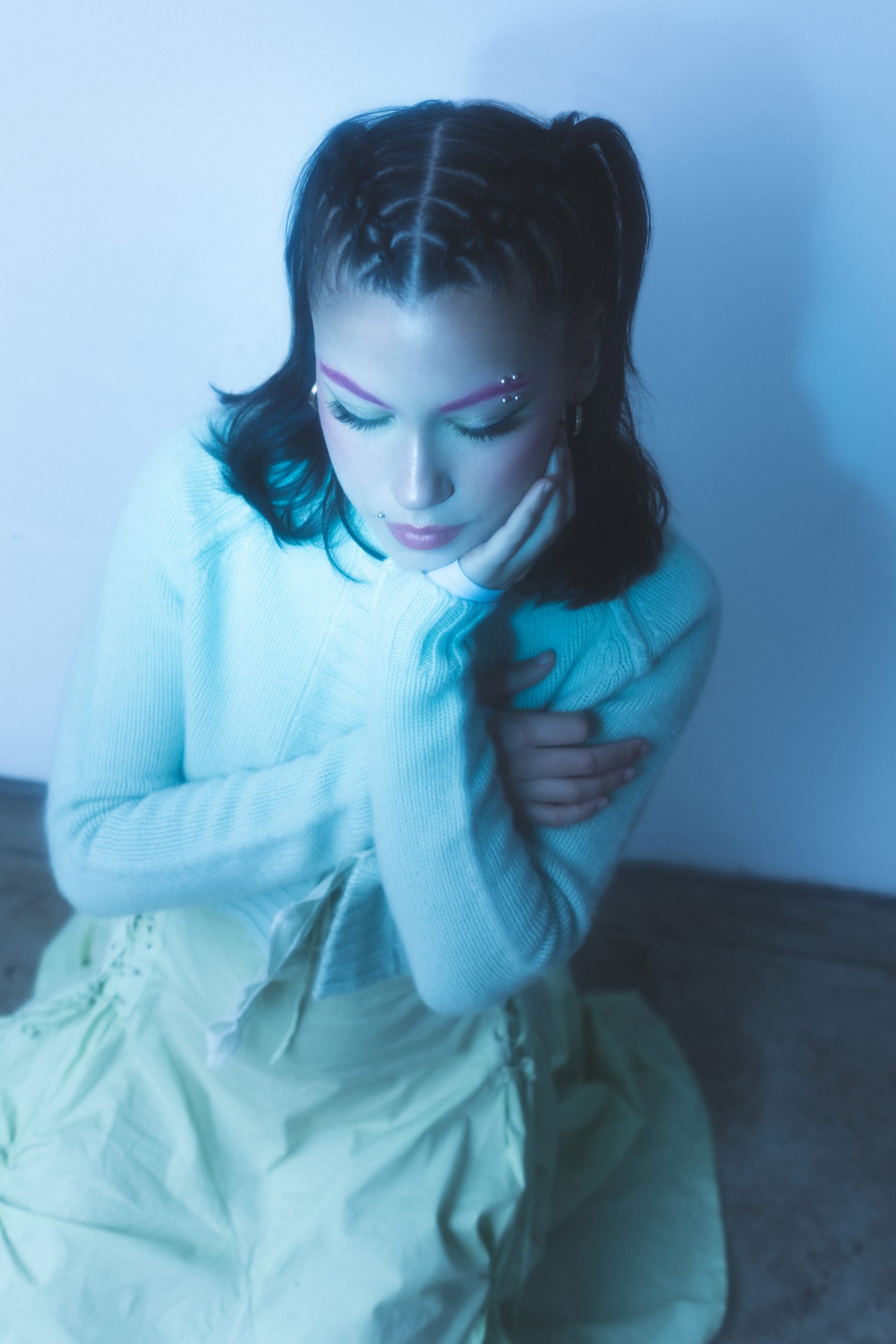 Telana is a talented singer and songwriter based in Los Angeles. She has released a handful of EPs, including "Aether," a four-track set of spaced-out ballads with a different production collaborator on each cut, "New Age Soul," a three-track EP that received an endorsement from Saint Heron, and "Aerbourne," a five-track EP led by the sparse ballad "Lemondrops." Telana's music spans across different genres, from contemporary R&B to hip-hop soul. She has also collaborated with other artists, such as Ibn Inglor and A$AP Twelvyy, and released a co-headlining single with Shibumi titled "Gemini Love." Telana's music has been featured on over 4,000 playlists, which is a testament to her growing popularity.
How would you describe the evolution of your musical style from your earlier releases to your latest song, "The Nature of You and I"?
The style of the art I make tends to be more consistent with the story than anything. This is a one-off sound. Nothing else in the music I have made recently sounds like it but I have definitely experienced a lot of life since my last project, matured & learned to sing more from the heart so I think that shines through in the evolution.
Can you tell us more about the collaboration process with Graham Laderman and Rob Cavallo for "The Nature of You and I"? How did their involvement contribute to the overall sound and message of the song?
Graham and I met on the day and had written another song right before so we were outside getting some air and Hardcastle (Graham) had his guitar, we really hit it off I think and he started playing the guitar and the idea really came through so easily outside. Then we sat in the living room and wrote it out completely. I truly think the idea first came to him and it fit what I was going through so perfectly so it was really fun to fill in the rest. Then, Rob wanted to work his magic on it as well in finishing it and so that came in as a huge blessing to be incorporated with. I was a huge My Chem (ical Romance) fan growing up and so it was really a dream come true I think for both of us (Graham and I). 
What inspired you to write a song centered around forgiveness and healing? Are there any personal experiences or stories that influenced the lyrics and emotions conveyed in "The Nature of You and I"?
Yeah totally! It's a very very universal feeling! All relationships go through this type of thing I think. I was suuuper super emotional during this time. Feeling so much and not quite sure how to express it and so I was writing a different song for every relationship I felt strongly about and this one was most important to me. As much as it applies to all the relationships, there definitely is one person I was talking to. It's so funny because this was written basically saying you know, "We're not perfect, we come and go but I forgive you and I love what we have regardless". 
With over 4,000 playlist features, how do you think your music resonates with listeners? What do you believe sets your sound apart and attracts such a wide audience?
Well other than having a lot of support and really being lucky I think, I really try to tell the truth, come from the heart, and be honest when writing. Making mistakes is very human and a lot of what I write about is how I correct some of those errors. I've found that the more I tune into those things that make me human, the more it connects or helps people going through similar situations (which is all I could hope for in my writing).
How do you envision your music impacting and connecting with your fans? What do you hope they take away from "The Nature of You and I" specifically, in terms of its message and the emotions it evokes?
I hope it reminds people that life is fleeting and far too short to have resentment with anything or anyone they love! I hope it is a beacon of light through good times and bad. A soundtrack to forgive and recommit through times of growth. 
As an independent artist, what do you find to be the biggest challenges and rewards of creating and releasing music on your own terms? How do you stay motivated and focused on your goals amidst the ups and downs of the music industry?
Staying true to the path has been so difficult but looking back, everything was beautiful and all a part of the story. I see people in their corporate lives thriving in their twenties and part of me wants that stability major but then I remember that I have a vision to relay and a message to deliver. I feel blessed to be able to recommit again and again despite losing focus. Kind of like the song. It's not easy but getting pure on why and doing it from a place of love (even if it's tough love) is worth it every time. 

What's Telana like outside the studio or when she's not on stage? What captivates your imagination or occupies your downtime?
Telana is really continuously studying the human experience. Haha. I guess always trying to find new ways of living, seeing what works, and what doesn't, and going through the process of figuring out who I am while honoring who I am becoming and releasing past versions.
Finally, an evergreen question: What's up next for Telana? What are you planning for this year?
Hopefully, make new music & have fun adventures! Also, more releasing awaits
CONNECT WITH TELANA: