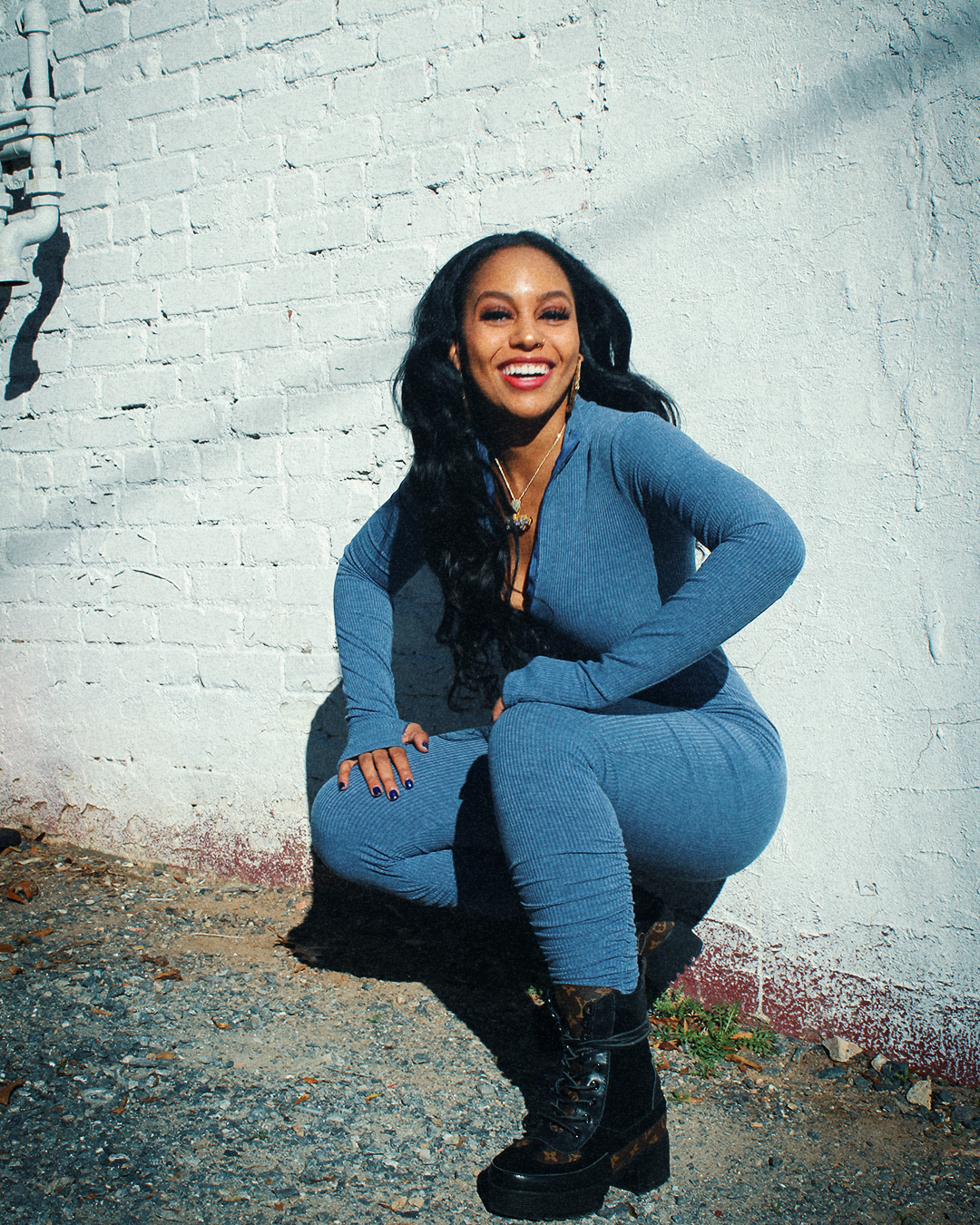 When you think of artists on the horizon to keep an eye out for, Bahja Rodriguez should definitely be at the top of your list. There's a guarantee that you've seen this songstress' face, probably on BET's 106 & Park or on T.I. and Tiny's Family Hustle as a member of The OMG Girlz with Zonnique Pullins and Breaunna Womack. The former girl group member has evolved since her days on the Scream Tour with Diggy Simmons, Mindless Behavior and Jacob Latimore.
Once she made her solo debut with three-track EP It Gets Better, she began to make her mark in the music industry as a name all her own. The "Jealous Type" singer-songwriter has released projects and singles that have landed herself on the Billboard's Top R&B Album Chart. To say that her musical abilities are vastly underrated would be the understatement of 2020.
LADYGUNN asked the Atlanta-based baddie twenty questions about her new luxury hair extensions line, Hair Bae, where she would be if she wasn't a singer and how she manages a professional relationship with her momager, Shamra.
IF YOU COULD GIVE OMG GIRLZ BAHJA A PIECE OF ADVICE ABOUT BEING A SOLO ARTIST, WHAT WOULD IT BE?
I'd tell myself not to worry so much and that I'm exactly where I'm supposed to be.
WHY THE NAME "MISS BEAUTY?"
The name came from my G-Mommie, actually! She calls me "Beautiful Doll," so we made it short, and Miss Beauty was born!
HOW HAVE YOU EVOLVED AS AN ARTIST SINCE YOUR GIRL GROUP DAYS?
I believe my evolution came in waves. First, I became way more confident in myself and as an artist; Next came my music. I was really able to showcase a more authentic, mature version of myself. Now it's way easier to fully commit myself to my brand and my music.
IF YOU COULD BE ANY ADDITIONAL MEMBER OF A GIRL GROUP OR BAND, PAST OR PRESENT, WHO WOULD IT BE?
I'm going to say the Spice Girls because I'm definitely into spicing up people's lives.
IF YOU COULD DESCRIBE YOUR SOUND IN ONE SENTENCE, WHAT WOULD IT BE?
My music is 100% authentic and straight from my heart to the microphone.
WHEN DID YOU REALIZE YOUR TALENT AND PASSION FOR SINGING?
I've had a passion for music ever since I can remember. As soon as I was able to talk, I was singing shortly after.
HOW HAS YOUR SONGWRITING AND ALBUM RELEASE BEEN IMPACTED SINCE QUARANTINE?
If anything, I would say my songwriting has flourished honestly. Quarantine has really challenged the way that I worked! Studios weren't open, so now I've learned to record myself. I pushed my album back, which at first really sucked, but I'm glad I did because I've been making the best music of my life in these recent months.
HOW DO YOU HANDLE WRITER'S BLOCK?
I typically go outside and walk. Sometimes I take a drive, but I think it's best not to force myself to write. I will now get up and come back to it.
IF YOU WEREN'T A SINGER, WHAT WOULD YOU BE DOING?
Honestly, I'd be in somebody's law school, chile! I love debating, and when I was in school, I really wanted to be a lawyer. 
WHAT'S THE ELEVATOR MUSIC THAT PLAYS INSIDE YOUR HEAD WHEN THERE ARE NO THOUGHTS?
"Slide" by Calvin Harris, Frank Ocean, and The Migos. I love that song too damn much!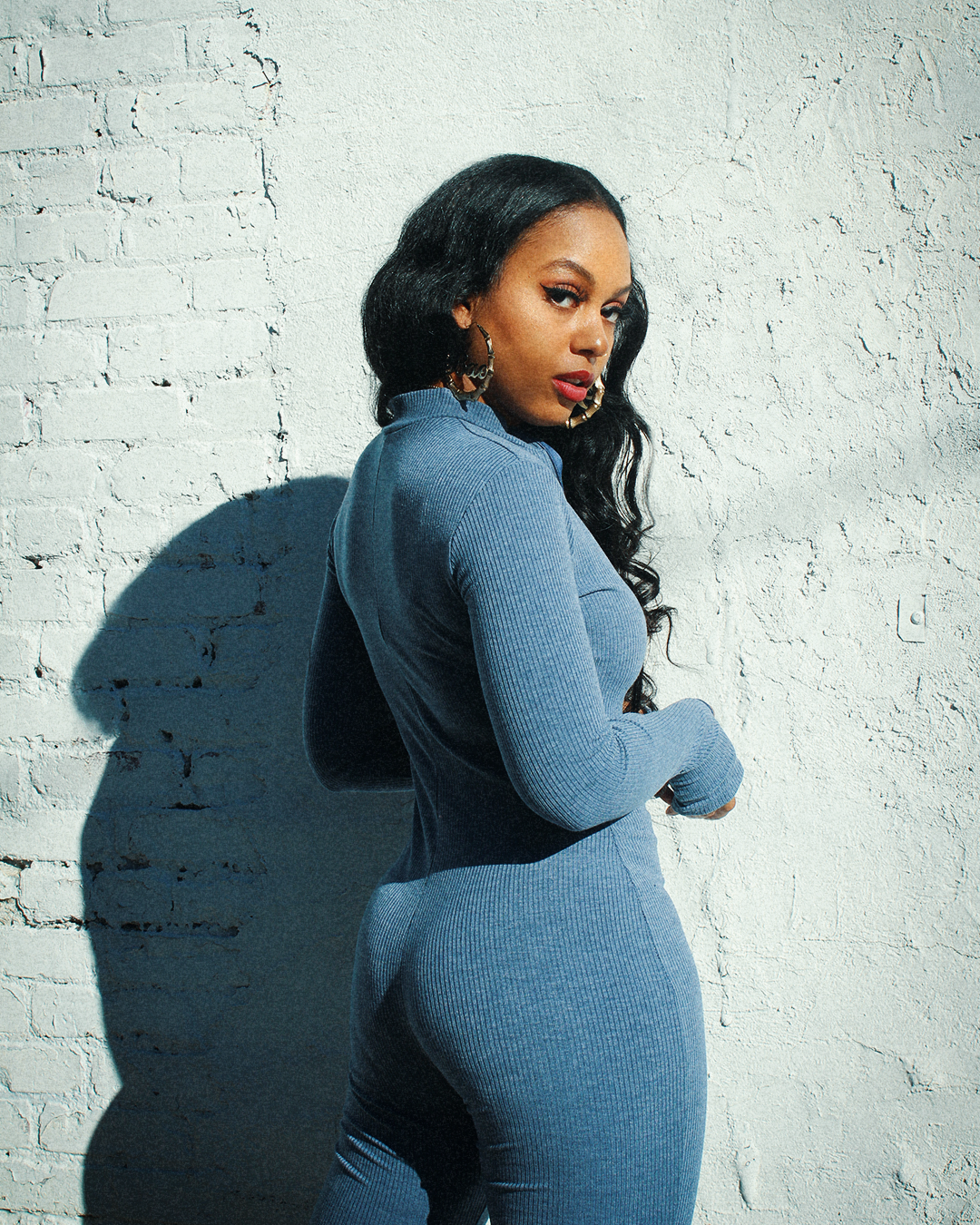 WHICH OF YOUR OWN SONGS DESCRIBES YOUR CURRENT LOVE LIFE AND WHY?
I'm going to go with "Damage" from my newest EP Hold You Over. My fans haven't heard it yet, but I wrote the song while I was arguing with my boyfriend. I felt so hurt and as a result this song came about.
WHAT'S SOMETHING INTERESTING ABOUT YOU THAT YOUR FANS DON'T KNOW ABOUT?
I'm really into anime! Oh my gosh, I love Inuyasha, Sailor Moon, DragonBall Z, Naruto. My favorite movie of all time is Spirited Away. I've never been super vocal about that, but I can binge watch anime all day long.
WHAT IS ONE OF YOUR PROUDEST MOMENTS TO DATE?
My proudest moment was when I released my first EP, It Gets Better. I was in such an experimentative space with music and just creating a sound for myself. Outside of that, I was still building my team and trying to connect with my fanbase on a different level all while being in a very dark space in my life. I was proud of myself then and I'm still proud now because I poured everything I could into it.
IF YOU WERE STUCK IN A HORROR MOVIE, DO YOU THINK YOU'D MAKE IT TO THE END CREDITS?
Yea I would make it to the end credits because I'd be the character that when everyone wants to go inside a creepy house, I'm getting the hell out! I do not play with anything scary at all, period.
HOW DID YOU MANAGE TO KEEP YOUR HAIR PINK FOR SO LONG AND WHAT WAS YOUR SECRET?
The secret was the sew-in's, man. I had to keep bleaching and redying my leave out pink, which I was never a fan of, but back then we didn't have many options. Also, my mom was my colorist, so she took pride in making sure that pink was popping—and we all know it was.
IS THERE ANY OTHER HAIR COLOR YOU WOULD TRY BUT HAVEN'T YET?
I want to try a wine red. I think it would be so pretty on me and thank God we have closures and lace fronts now because I don't even have to dye my hair. I just started a hair line called "Hair Bae" so luckily, I can try any color I want.
WHAT DO YOU LOVE MOST ABOUT YOUR MUSIC?
My music is so real. It's very honest. I've been super vulnerable with my fanbase and I talk about things that are actively going on in my life. It's not sugar coated, or made-up stories. Everything I sing about I've been through it, I'm going through it, or it's happening to somebody I love.
WHAT'S YOUR BIGGEST FLAW?
I talk over people. It's not an intentional thing but it's so annoying for the other person, so I'm working on that.
HOW DO YOU MANAGE TO HAVE A HEALTHY BUSINESS AND PERSONAL RELATIONSHIP WITH YOUR MOTHER SHAMRA?
My mom and I know how to separate the two. She's always made it very clear that she's not my manager, but she's still so instrumental to my business, which I'm grateful for. She waits for me to let her know how we're moving, whether it's an EP, video shoot, project or whatever, she's never overbearing and allows me the space to make my own decisions. Then she just follows my lead.
DO YOU THINK YOUNGER BAHJA WOULD BE PROUD OF THE WOMAN AND ARTIST YOU ARE TODAY?
 I think the younger me would be so proud. I honestly don't think she'd be able to believe all that we've accomplished and what's on the way. The woman I am now is the younger me's wildest dream.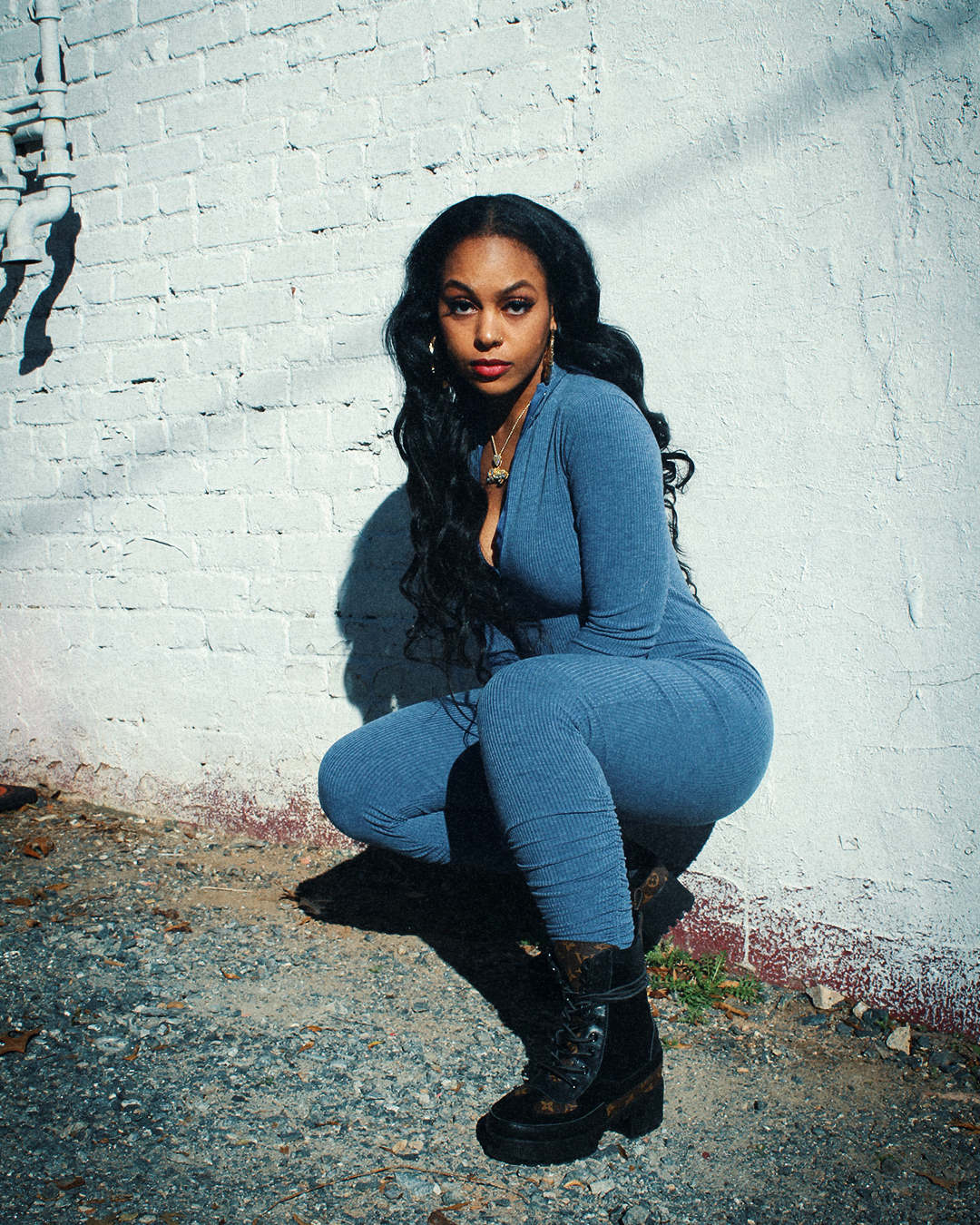 CONNECT WITH BAHJA RODRIGUEZ
INSTAGRAM // SPOTIFY // TWITTER
photos / Damar Little
editor / E.R. Pulgar
story / D'Shonda Brown