Welcome back, Ladygunns and gents, to Week Eight of our daily Lockdown series. Last week was a full on ride in quarantine news, as we were notified of murder hornets; Michelle Obama's must-watch documentary, Becoming, came out; and the two men who killed innocent jogger, Ahmaud Arbery, were caught and arrested.
The internet, in all of its struggle and glory, continues to be much more than just a Wifi connection to friends. We checked in with the artists below, as they invited us into their shelter-in-places and transmitted good news and entertainment. A true afternoon delight, if you will.
Join us daily on the Ladygunn Instagram at 2pm for more musical discoveries. Until then, grab a coffee and scroll on to learn more about the talented, insightful, Week Eight crew.
DOE PAORO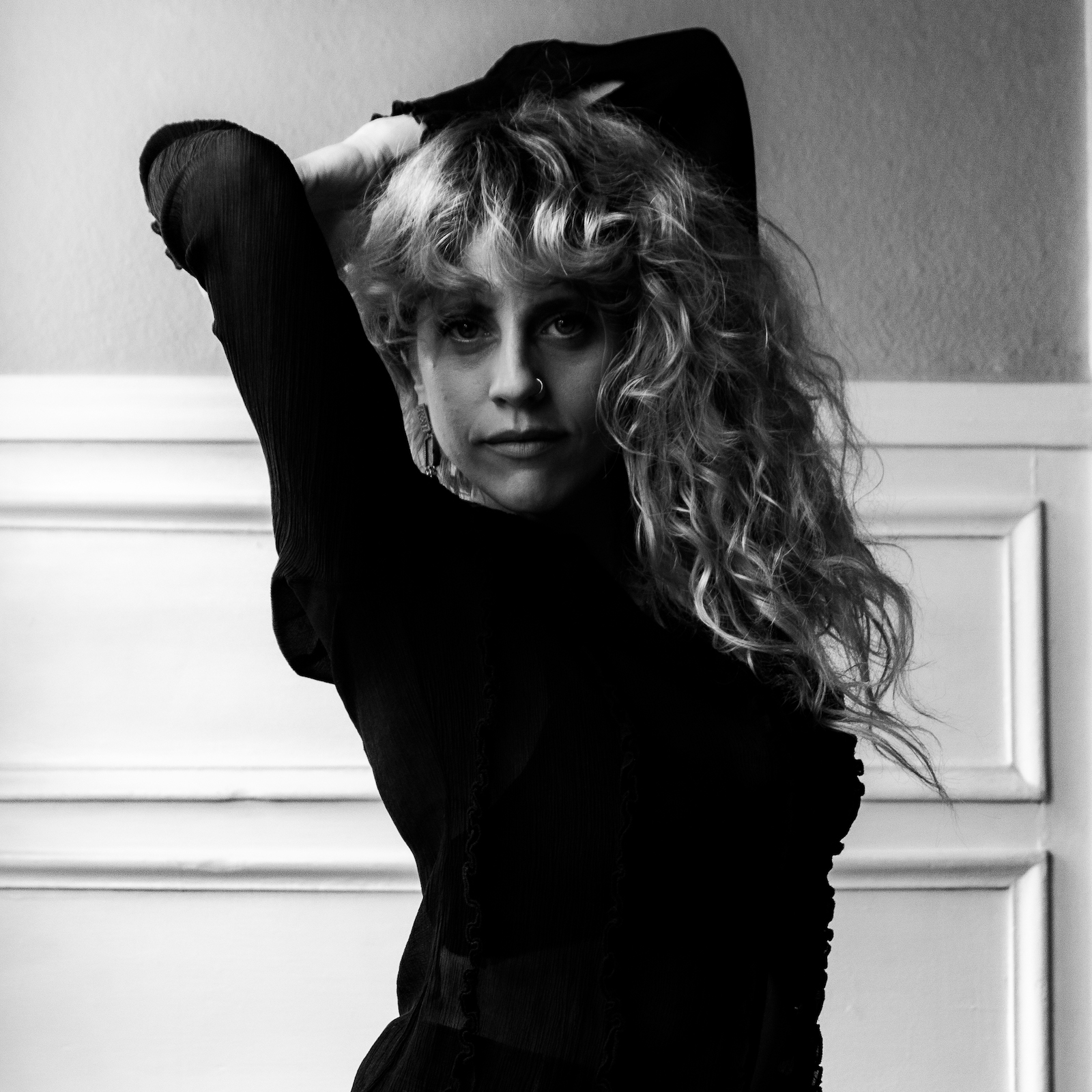 An amazing singer/song writer, you can tell Doe Paoro listened to a lot of soul singers and folk music growing up. She has this Carol King songwriting quality about her. Everything comes from a play of really knowing yourself and listening to your inner voice that really comes out in her music…seemingly, meditation and songwriting is almost the same for her.
BLOOM TWINS
Pop Ukranian duo, Bloom Twins, grew up knowing they'd always be a team. Their parents had them in separate classes so they wouldn't be inclined to compete and well, it worked. The twins have been spearheading a campaign with UNICEF, and reminded us of the importance of raising awareness for kids who need help right now. Performing in a futuristic, mirror filled space for their lockdown, the Bloom Twins have been releasing music together since 2013. Their newest 2020 single, 'Love Me Right Now,' has two fresh remixes for you to bop along with. Check it out below.
ANABEL ENGLUND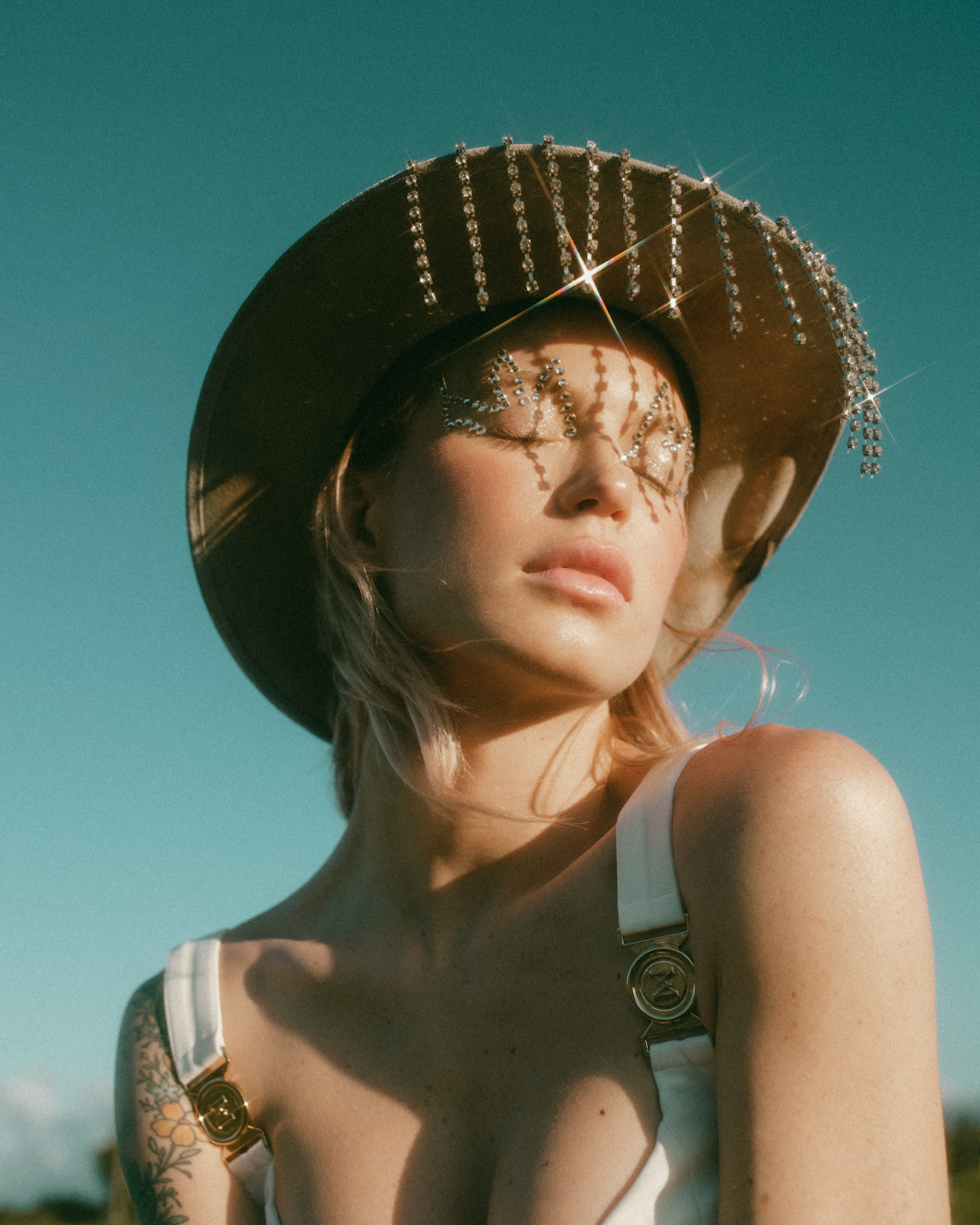 A second to slow down was all Anabel Englund needed to show us all her realness and glory. The singer/songwriter/DJ is a force, spending the last few years of her career traveling the world and making music with some of the most talented names in the game. But, as festivals are no longer in session and crowds are now through screens, Anabel now has the opportunity to show the world her soft side and speak to the vulnerabilities that ultimately give her strength. Before sitting down to play some stunning and soothing songs with her brother on the strings, Jackson Englund, she spoke to the stresses and scares of these uncertain times and how she has been able to stay as sane as possible. The result was a serene livestream that you had to see to believe.
G FLIP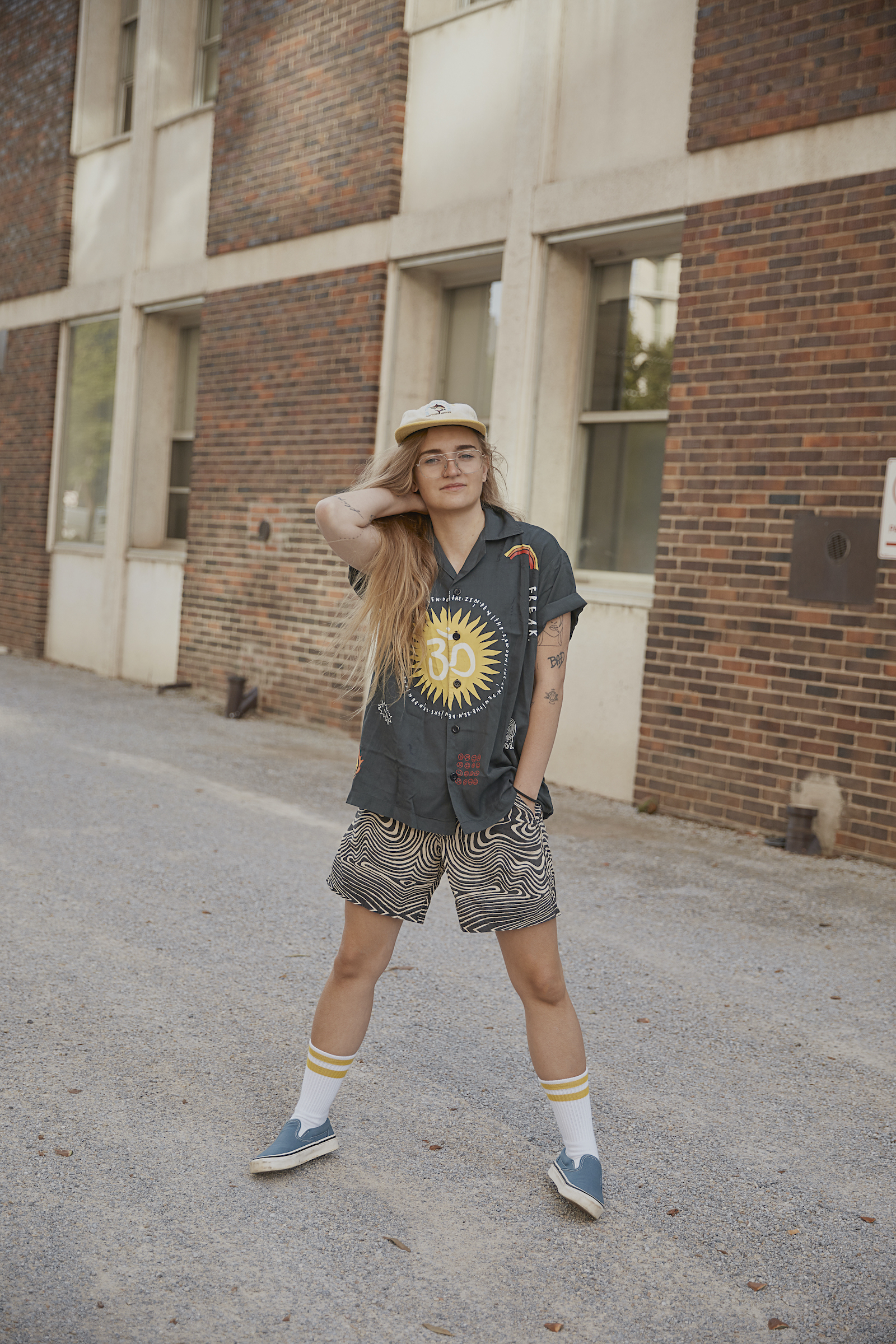 It was bright and early Australia time when G Flip joined us for a morning chat and jam-sesh. That said, the sleep in her eyes did not stop her for giving us a lockdown for the books. The multi-instrumentalist/musical mogul took us through her journey from her place as a young girl behind the drumset to her spot in the driver's seat of her professional success now. During the interview, G pulled out some baby pictures, talked about her Australian pride, and even opened up about her long distance relationship with her girlfriend in Japan. When all was said and done, G Flip sang with a sense of power, serenading the world and probably waking up her neighbors. It was clear by the end that G Flip is unlike any other artist out there, and it was an honor to feel like we were in her room with her from the other side of the globe.
ASHER ANGEL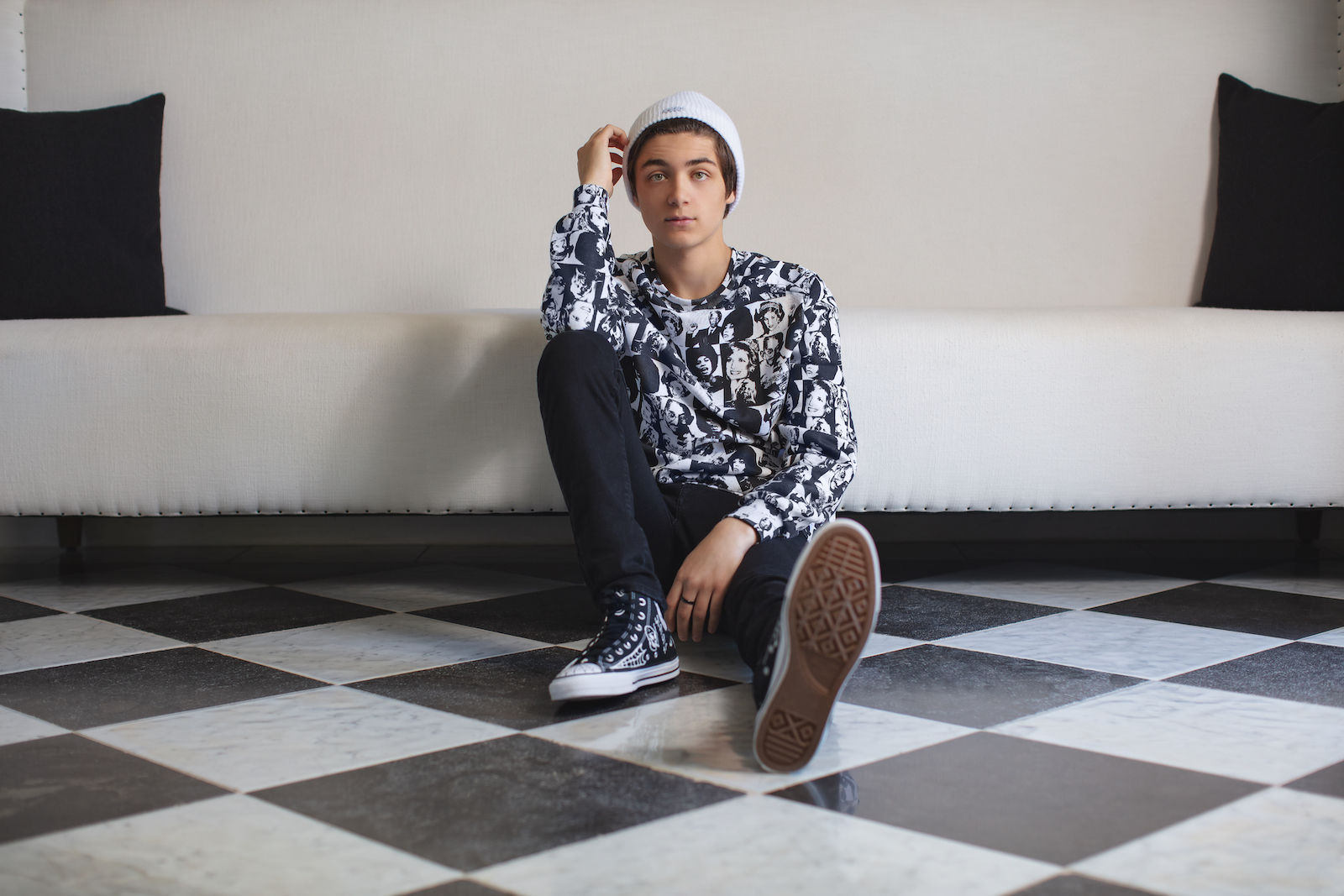 Asher Angel is making moves, doing non-stop promotion and Zoom parties with fans. Lucky for us, Asher took a second out of his schedule for a Ladygunn Lockdown on the day that he released his new song, Guilty. Thousands of fans tuned in to hear how the triple threat is doing with his family during quarantine and to learn more about the inspirations behind his new love song that has everyone talking. Strumming his guitar and speaking with fans in live time made everyone swoon over the teenage heartthrob, and it was an honor to host the show. Stream Guilty and get familiar with Asher Angel- his road to music mastery is just beginning.
INSTAGRAM / SPOTIFY
LEAF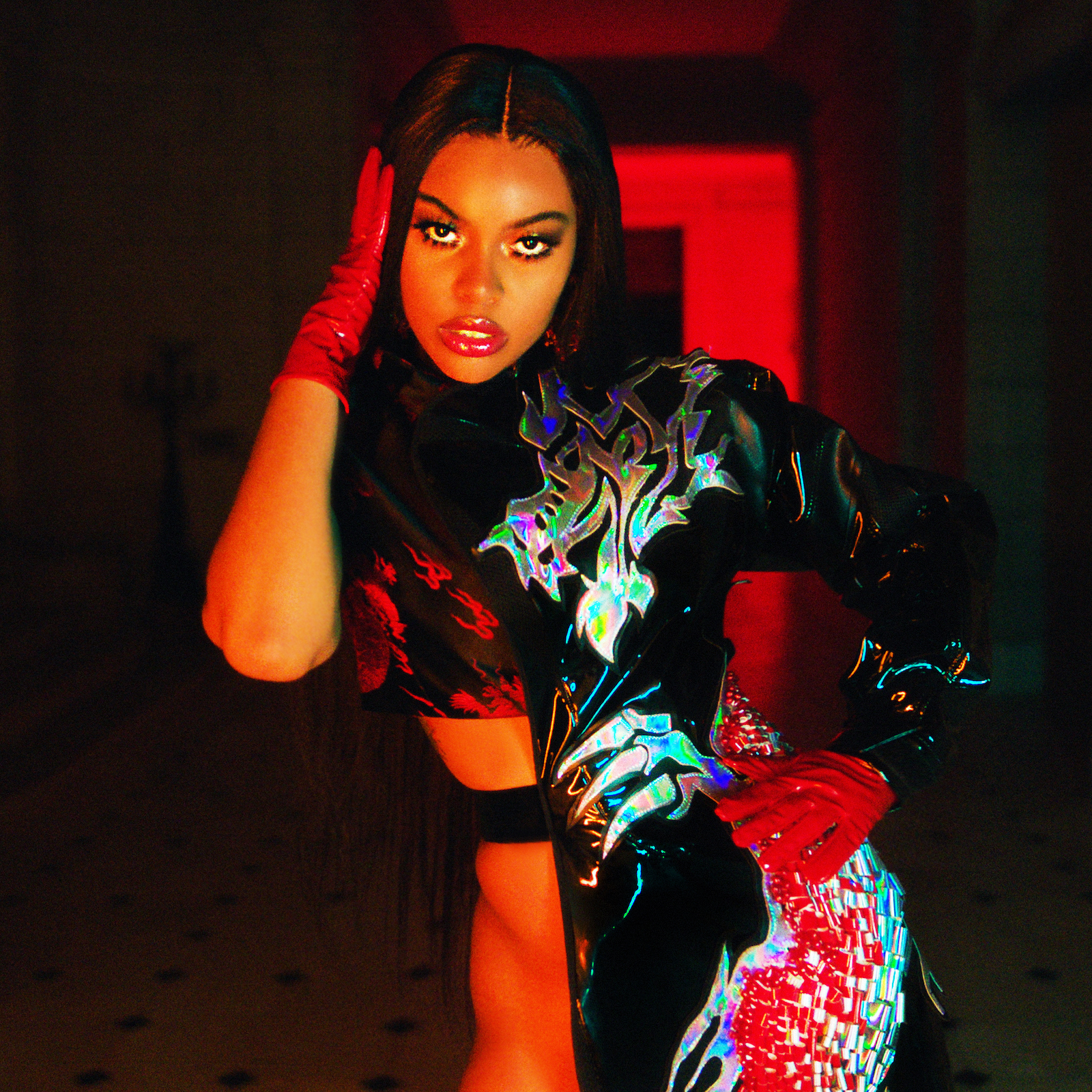 The self proclaimed fashion bitch, Leaf gave us all the energy we needed on Saturday. The New York Native not only gave us smize and thighs in her jaw dropping performance, she also sat down to chat with us about what it's like to be a feminist rapper and how to extend her narrative of self conifdence during these times of self reflection. Leaf's energy is upbeat and infectious, yet she hopes most to exude her passion as an advocate for representation across music, fashion, and everyday life. Leaf released her bop, Fashion Bitch, independently, speaking to her self-professed power and her non-stop mentality to get all the way to the top.
MAE MULLER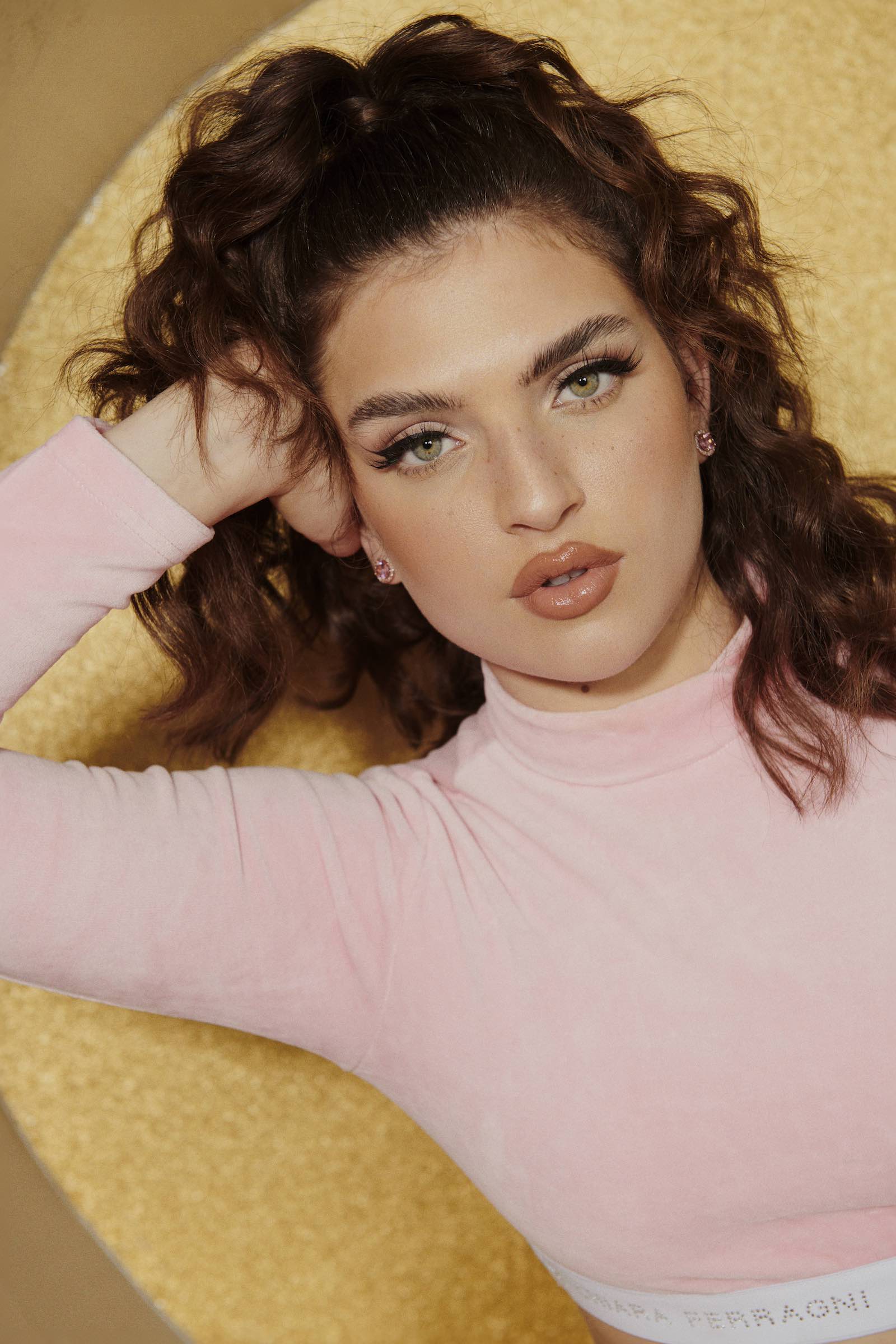 interview & words / Ariana Tibi
Mae Muller is enjoying her quarantine with her dad and brother on the coast of England. This British star may be just past her 21st birthday, but her voice has matured like a fine wine. Mae began singing early, growing up very musical but never pursuing it seriously. It wasn't until she recorded her song 'Close' (with a good friend for the price of a bottle of wine) that her career began to pursue her. She's just released another single to critical acclaim, 'I Don't Want Your Money' – a love song for and about independence. March on with the sultry pop of Mae Muller by streaming all of her hits below.
FOLLOW LADYGUNN LOCKDOWN EVERYDAY AT 2PM PST:  
photos / courtesy of the artists
story / Ariana Tibi