Costume designer and stylist to the stars, June Ambrose launches her first co-branded collection, "Keeping Score"  as creative director of PUMA. Celebrating women and their wins. The creative genius has worked on over 200 music videos with this generation's most famous Hip-Hop artist from the ranks of Missy Elliot to Jay Z. With the enticing concept of exploring concepts of reflection, encouraging women to keep score of their victories while celebrating Ambrose's career and influence in hip hop and fashion.
The collection spans a total of 20-pieces of clothing which include footwear, and accessories. The pieces come in a rich burgundy and blue colorway. The initial product release includes reversible shorts and beanies, a removable mesh jersey sports bra, a balaclava, colorblock leggings, and an oversized hoodie, all while staying true to her priority of fusing fashion and function. "The Hood Hall of Famer" tee and the breakaway maxi to midi skirt are standouts. The tee also says, "Calling All Shots," emphasizing the idea of feeling powerful while wearing the pieces. The transformative skirt lends itself to the collection's versatility in styling.
Ambrose proves time and time again that she is forced not to be messed with. After receiving the collection and playing dress up, my favorite pieces include the indigo nylon maxi to midi skirt which has a very sporty yet avant-garde feel to it and the PUMA baklava that is multi purpose, because who doesn't love two products in one? 
The products are currently on sale at a few retailers as well as in-person and online at Puma. The items, which cost between $30 and $200, can be seen below. The second drop of the line is scheduled to arrive in March.
I am excited to see what June is going to come out with next, this collection feels like a hybrid between streetwear and sportswear. The energy behind it all encapsulates the future of fashion. I believe that we will be seeing a lot more artist and stylist collaborations between big major brands/design houses. Just a year ago Playboy announced Cardi B as their first Creative Director in residence paving the way for the future of the Playboy conglomerate and baby Cardi and June did not come to play! I had the pleasure to be included in the influencer drop, check out how I styled myself and played with these garments.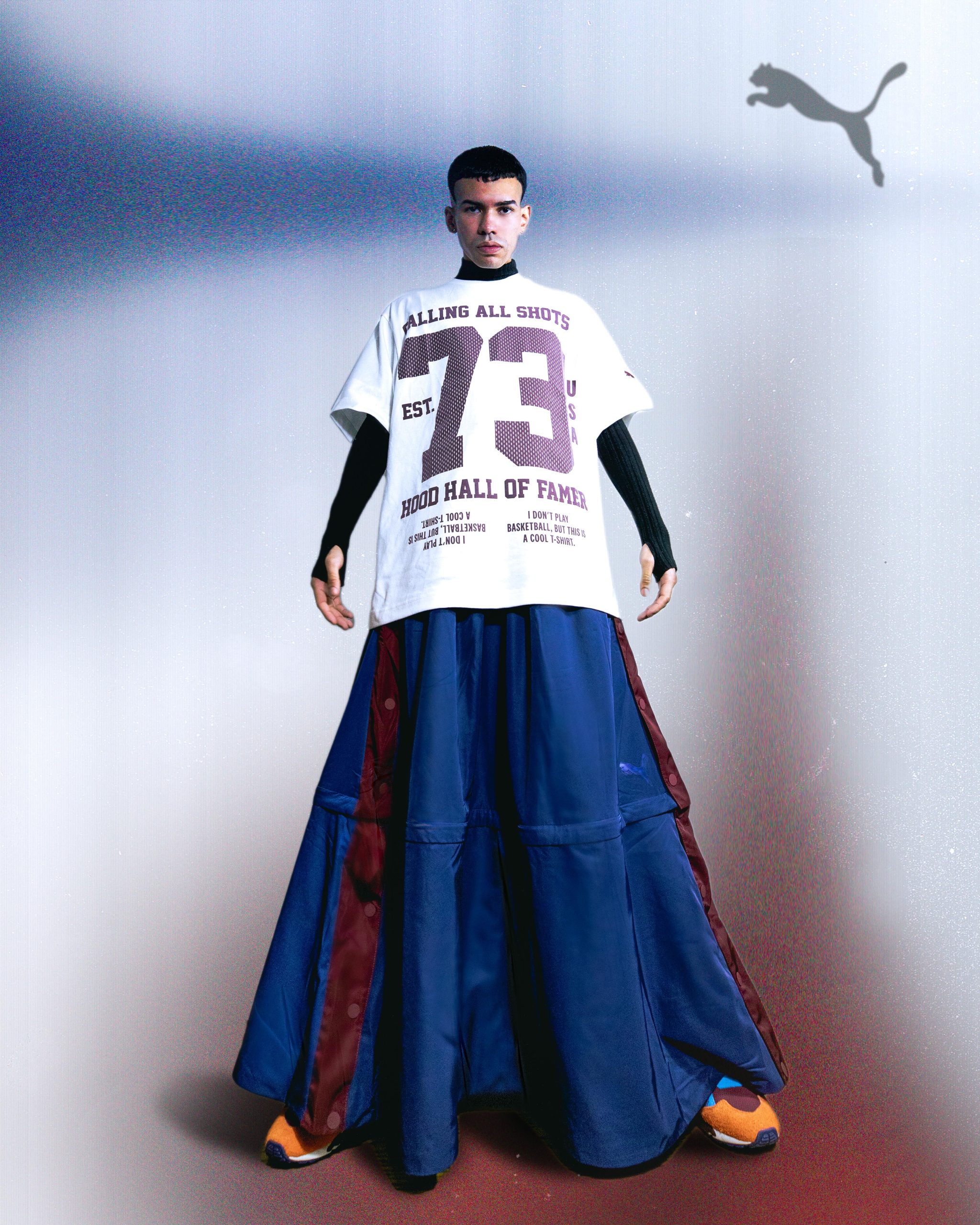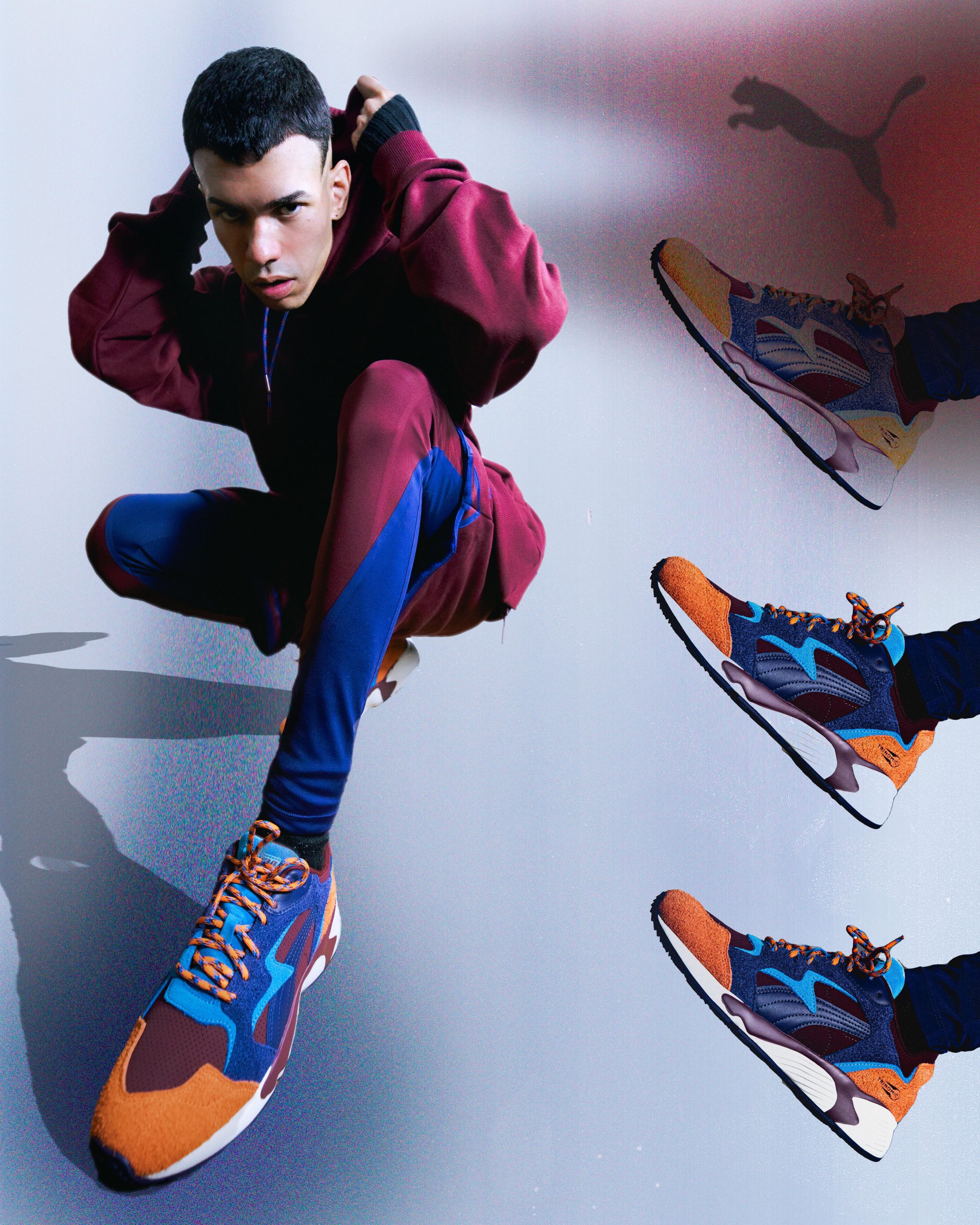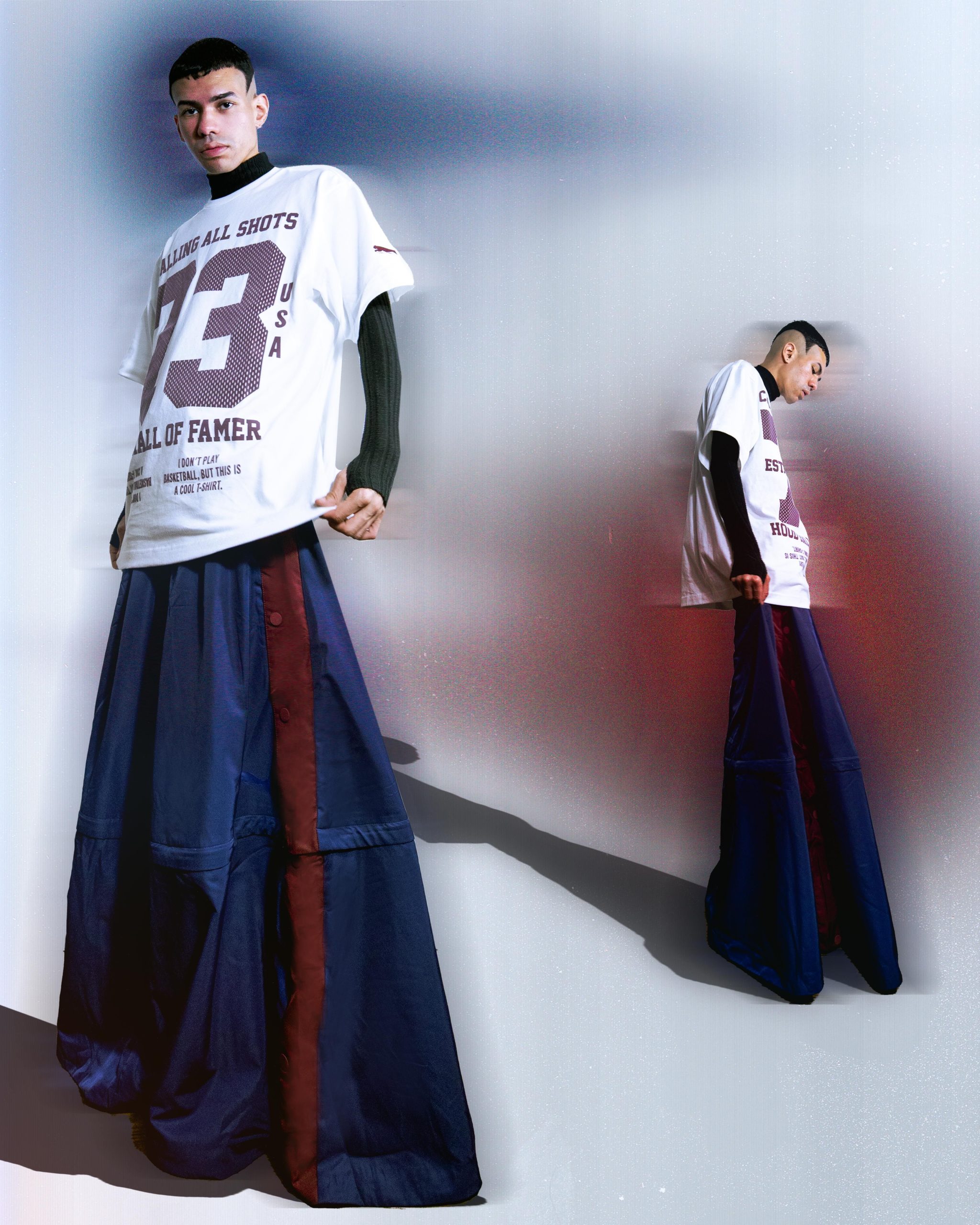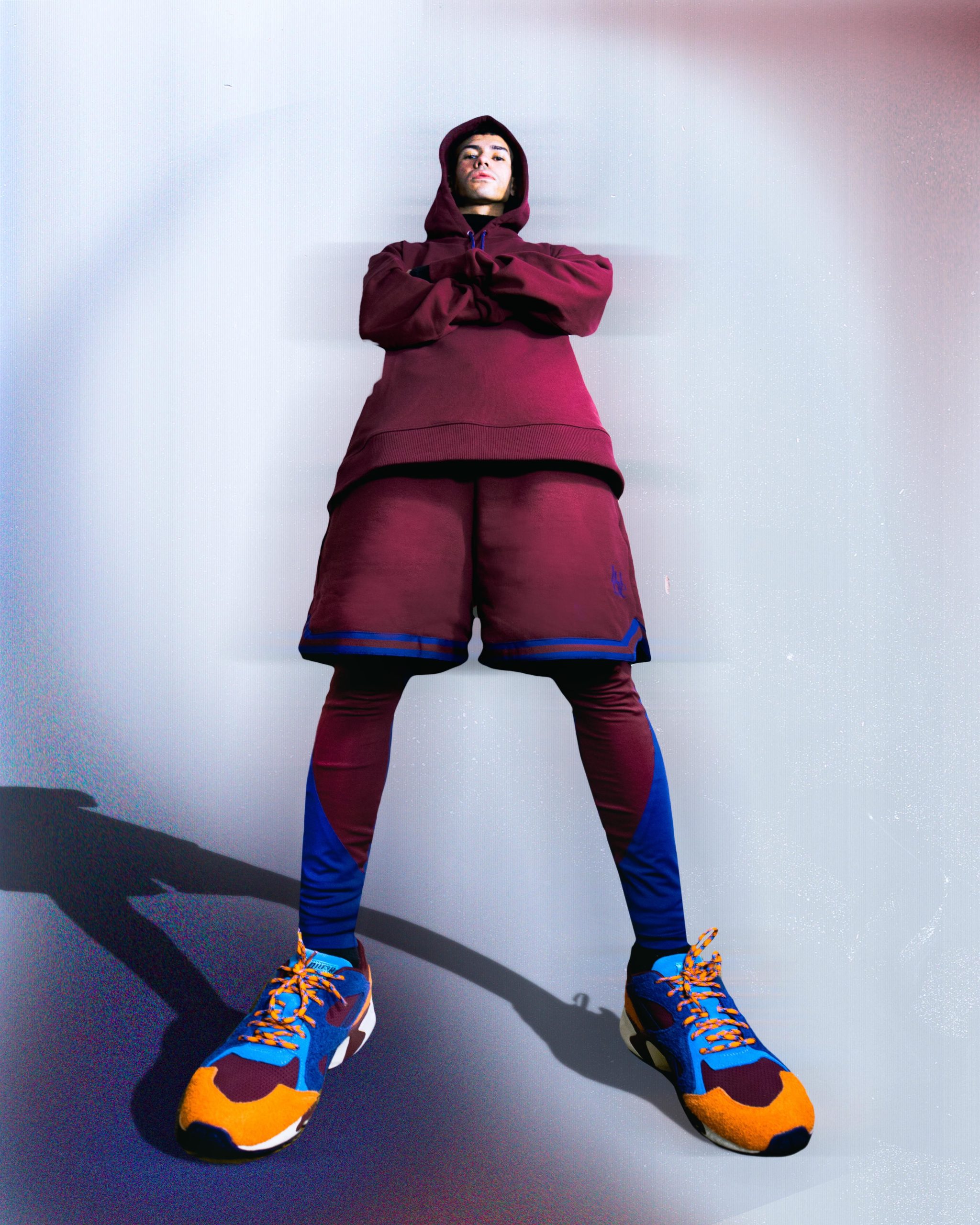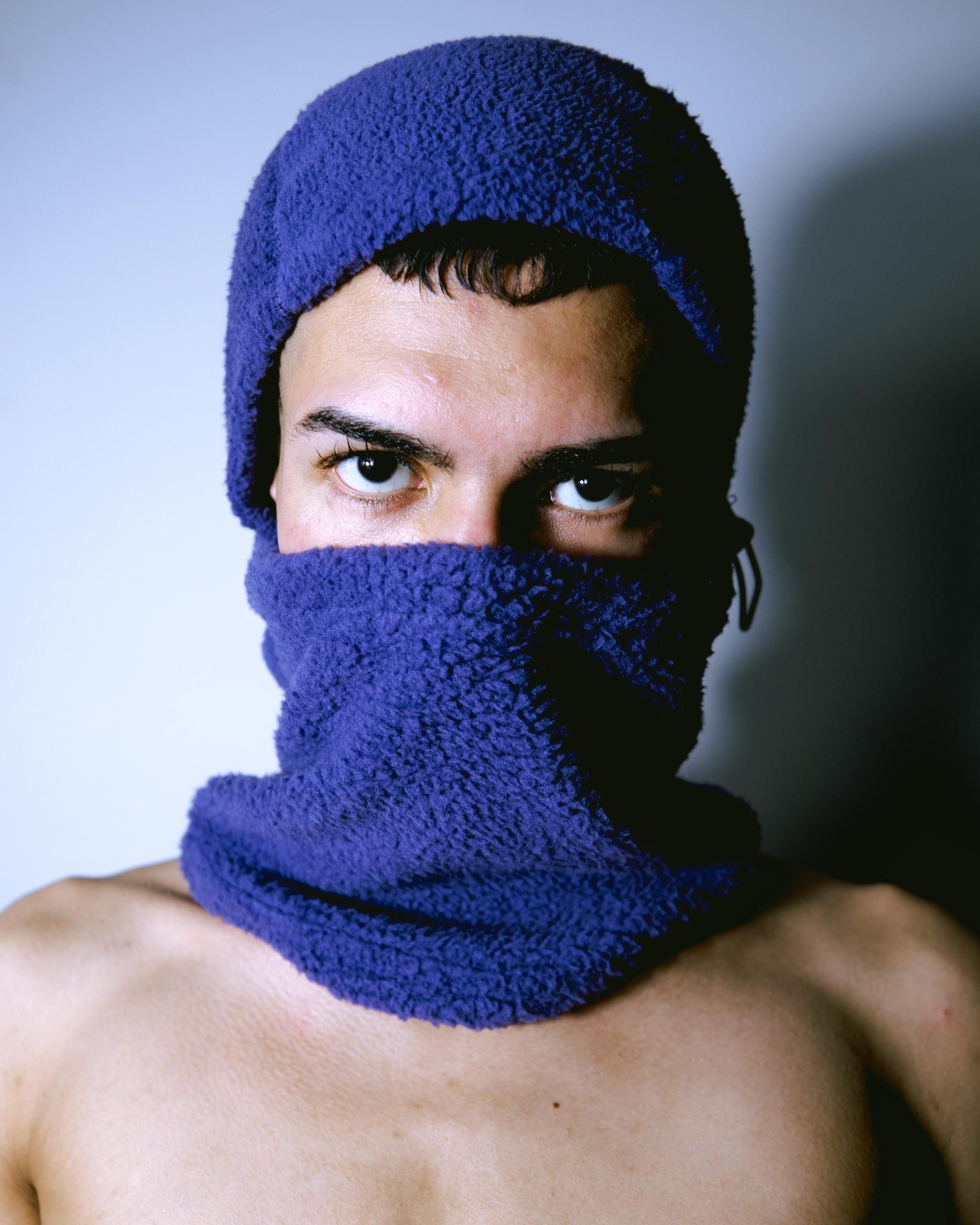 STYLING : MATEO PALACIO 
PHOTO / EDITING / CD : HOPE GLASSEL