One of my favorite things growing up was those moments when nobody was home and I had the whole place to myself. I would run around and wander around my family's wardrobes pulling unique finds so that I can play dress up and create secret fantastical worlds as I styled myself into fashionable and some not so fashionable looks. Fast forward to now during quarantine times where we are now faced with being forced to stay home alone with nothing but our belongings and our thoughts… takes me back to those days alone in my room.
Imagine having a clothing brand that allows you to transform yourself and explore different styles plus add comfort and you'll get a denim knitwear brand called KNORTS! One of my favorite things about KNORTS is how easy it is to style with their garments because they are so versatile and flattering on all shapes and vibes. Just ask LADY GAGA, SZA and even one of our very own recent cover star RICO NASTY just to name a few of KNORTS fans. We wanted to check in with the creator of KNORTS Eleanore Gutherie and get some quarantine tips on being a creative home alone.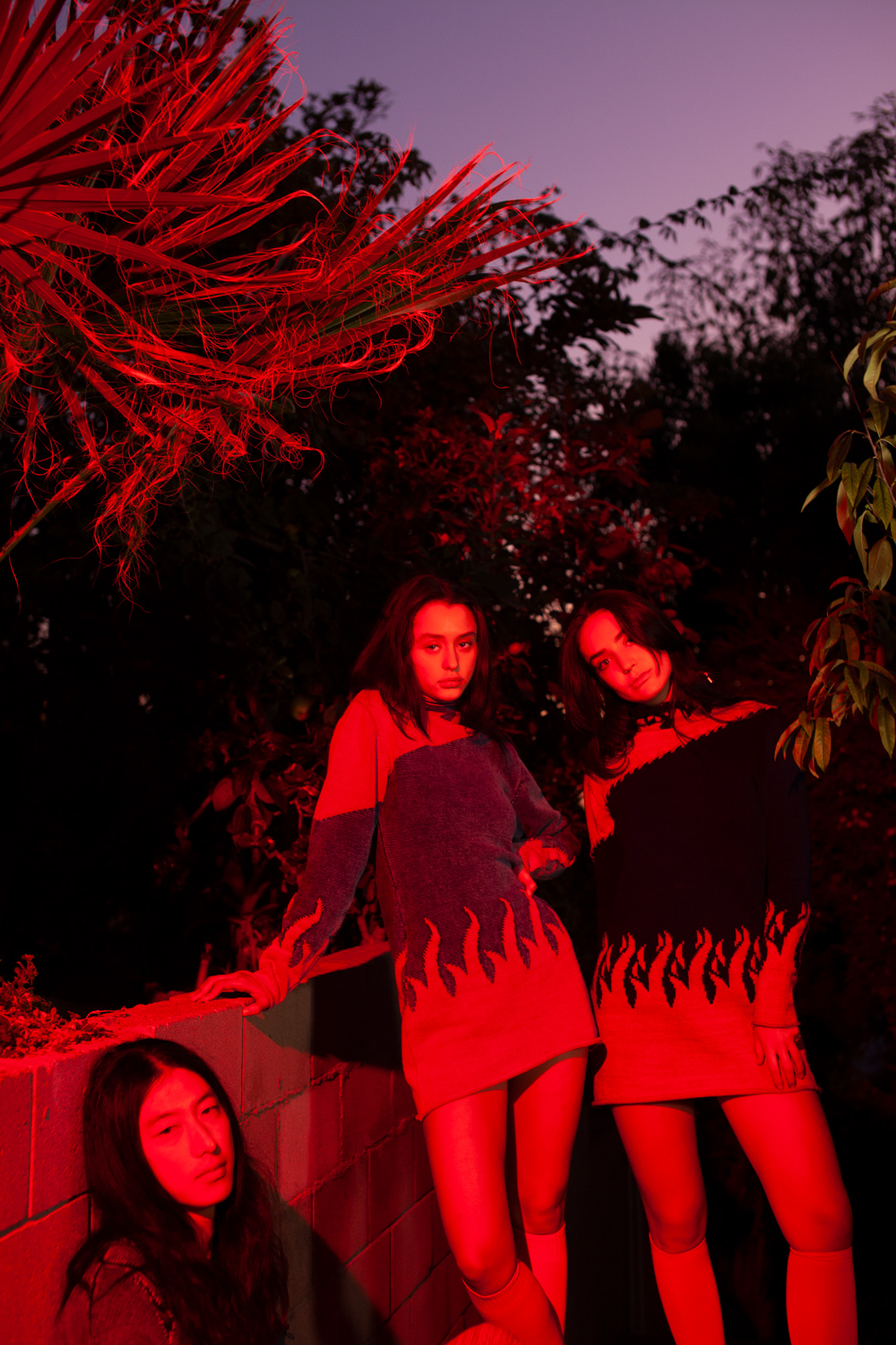 Comfortable tips:
Being that I live and work out of my studio, which is set up to look like a shop/showroom during day, it's not the most comfortable living situation during a lockdown. A few things I do to make myself comfortable is wear clothes that don't restrict me in any sort of way (so basically I've been living in Knorts 24/7, but that's pretty normal for me anyway), instead of wearing shoes I now wear my new Knorts crochet slippers all day, and lastly, I've installed a few of the pendant lamps I made out of old samples…so in the evening, I'll dim them to create more of a relaxed vibe. Doing this with the lamps helps me feel like I'm in a new space. My studio is really small, so it's important for me to change the space up as much as possible and as often as possible to prevent myself from getting too stir-crazy.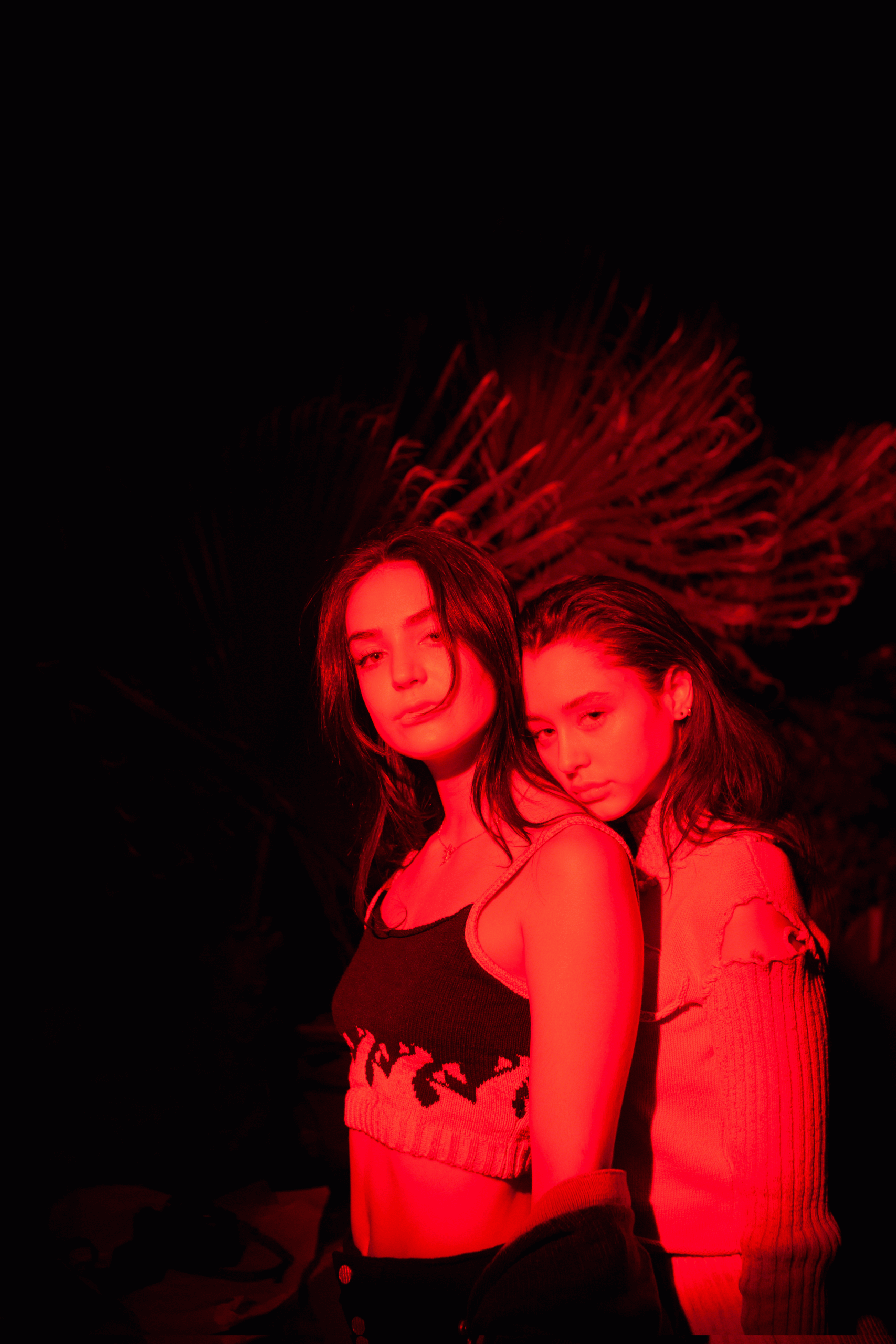 Self Care tips:
Self-care is always important, but now that I have the time and focus to really make it a priority, I've been doing it as much as possible. I've been running around my neighborhood more often. Releasing endorphins naturally through exercise is really important for supporting my mood, increasing my positivity, and reducing my stress levels. I notice a huge negative difference in all of these areas when I go too long without exercising. I've been cooking different meals using my Instant Pot. I love cooking because it's both relaxing and rewarding, but I usually don't have the bandwidth to experiment with new types of food. I've also allotted more time for creative work. Creative work is part of my business, but I usually get caught up doing more admin work and socializing, which leaves me rushing through the creative processes.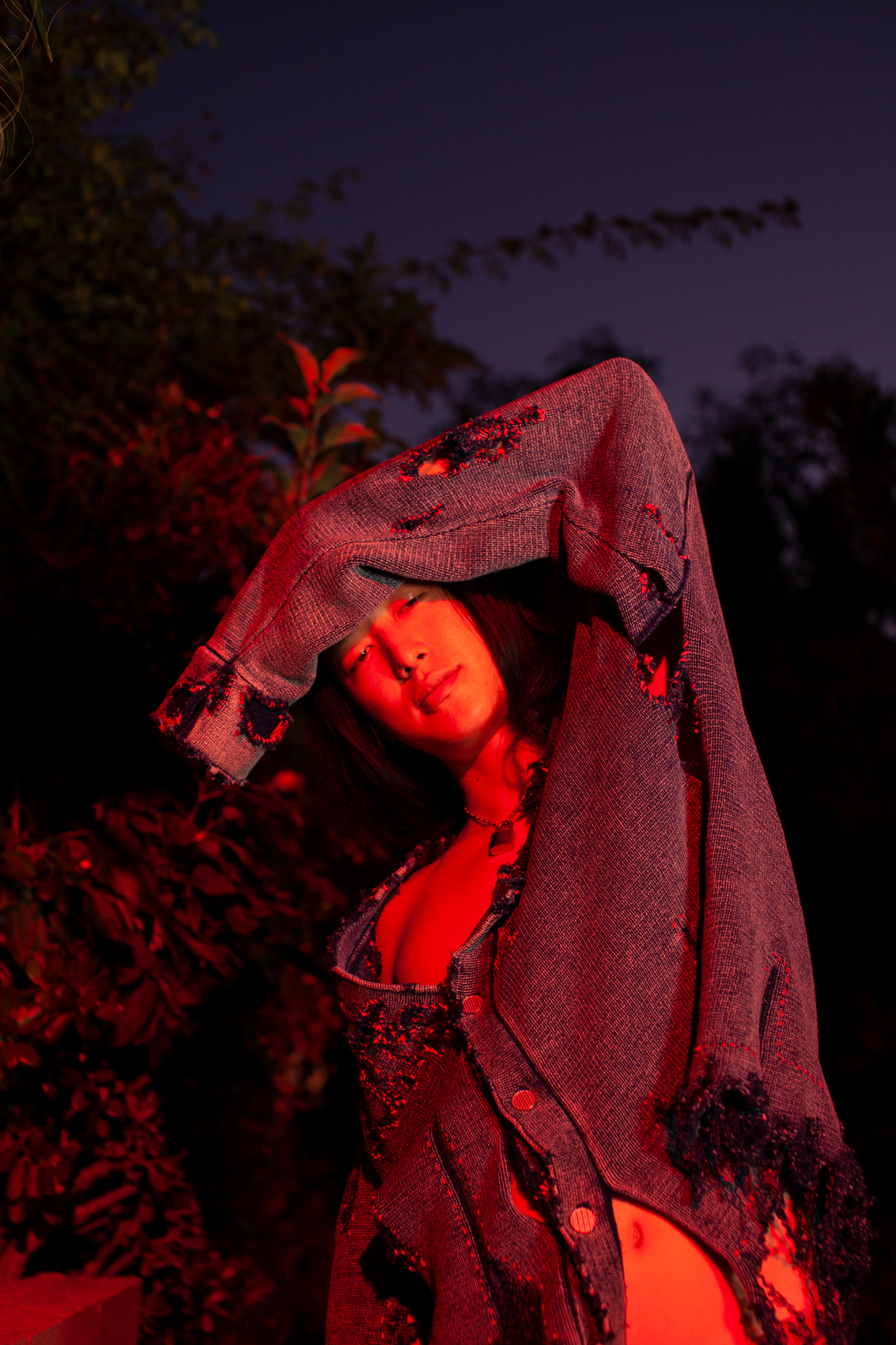 Creating in Quarantine tips:
Creating in quarantine has been both great and stressful haha. I've come up with so many creative ideas of content I'd like to create while in quarantine, but in reality…I don't have the equipment or skillset to execute my ideas properly. All I can do is try, though, and that makes me happy because I wasn't even really trying before the quarantine. Things that have worked well for me are:
Using my camera tripod for self-filming (I plan to invest in a tripod for my cell phone)
Using the self-timer on my iPhone for taking photos of myself
Using the camera on my iPhone to video record tutorials (which have yet to be released for my new DIY kits)
Using iMovie to edit the videos I take
Using Photoshop to edit pictures
Cutting up old, unused samples and making new designs out of them like crazy looking masks (that's been a ton of fun and a great way to explore my creativity)
Using color light bulbs to create new vibes in my space and to make it look like I'm on set somewhere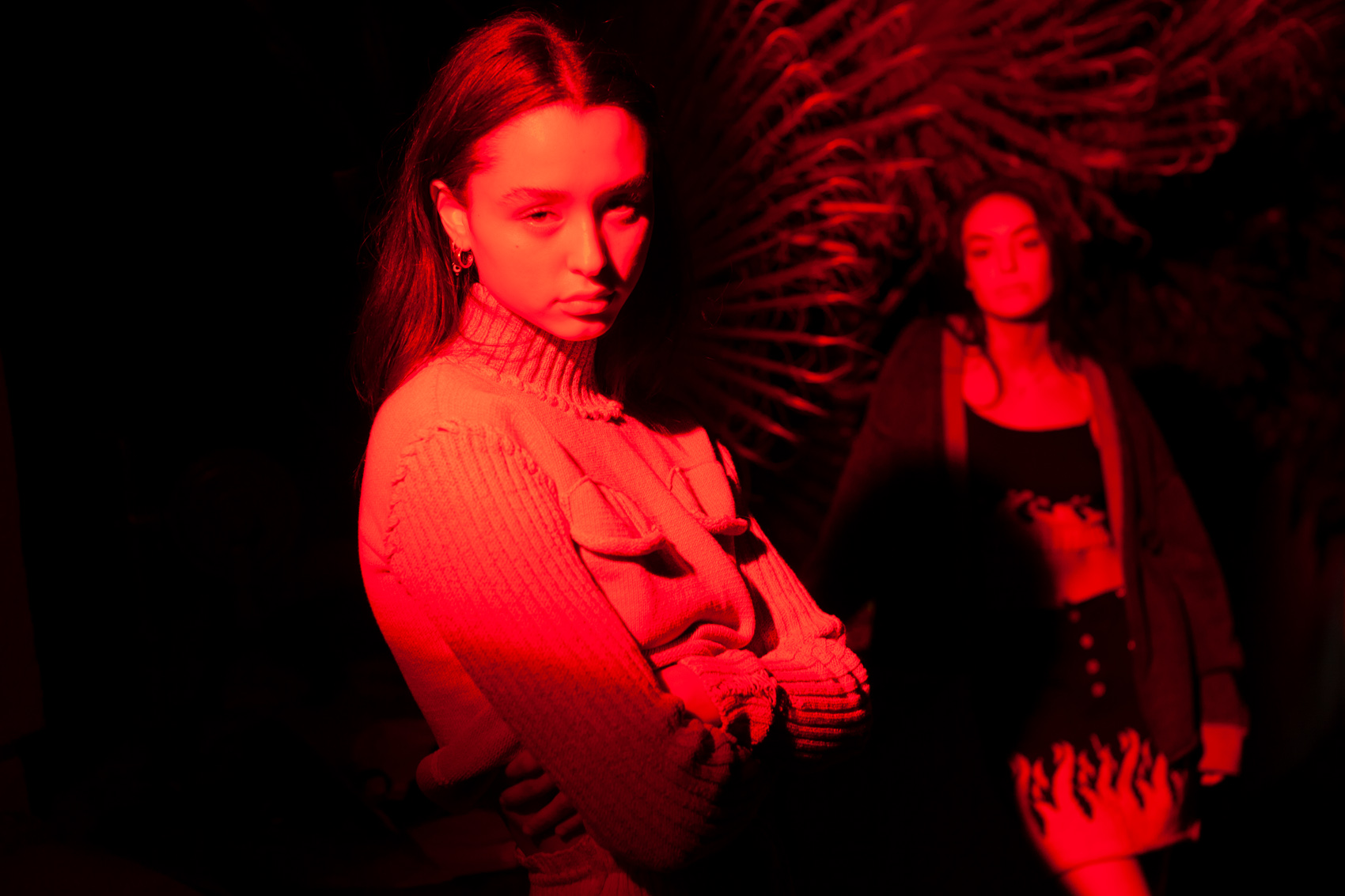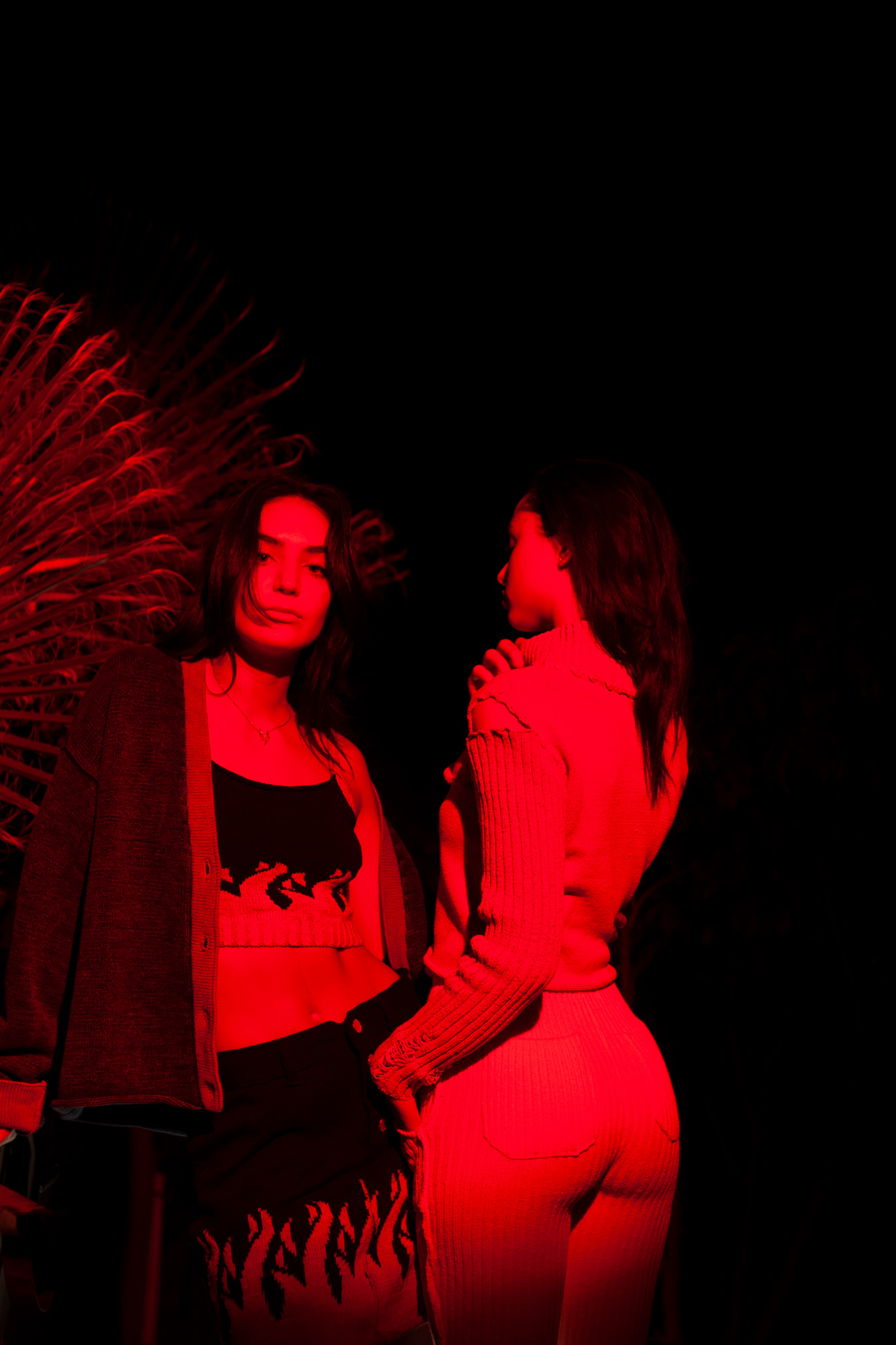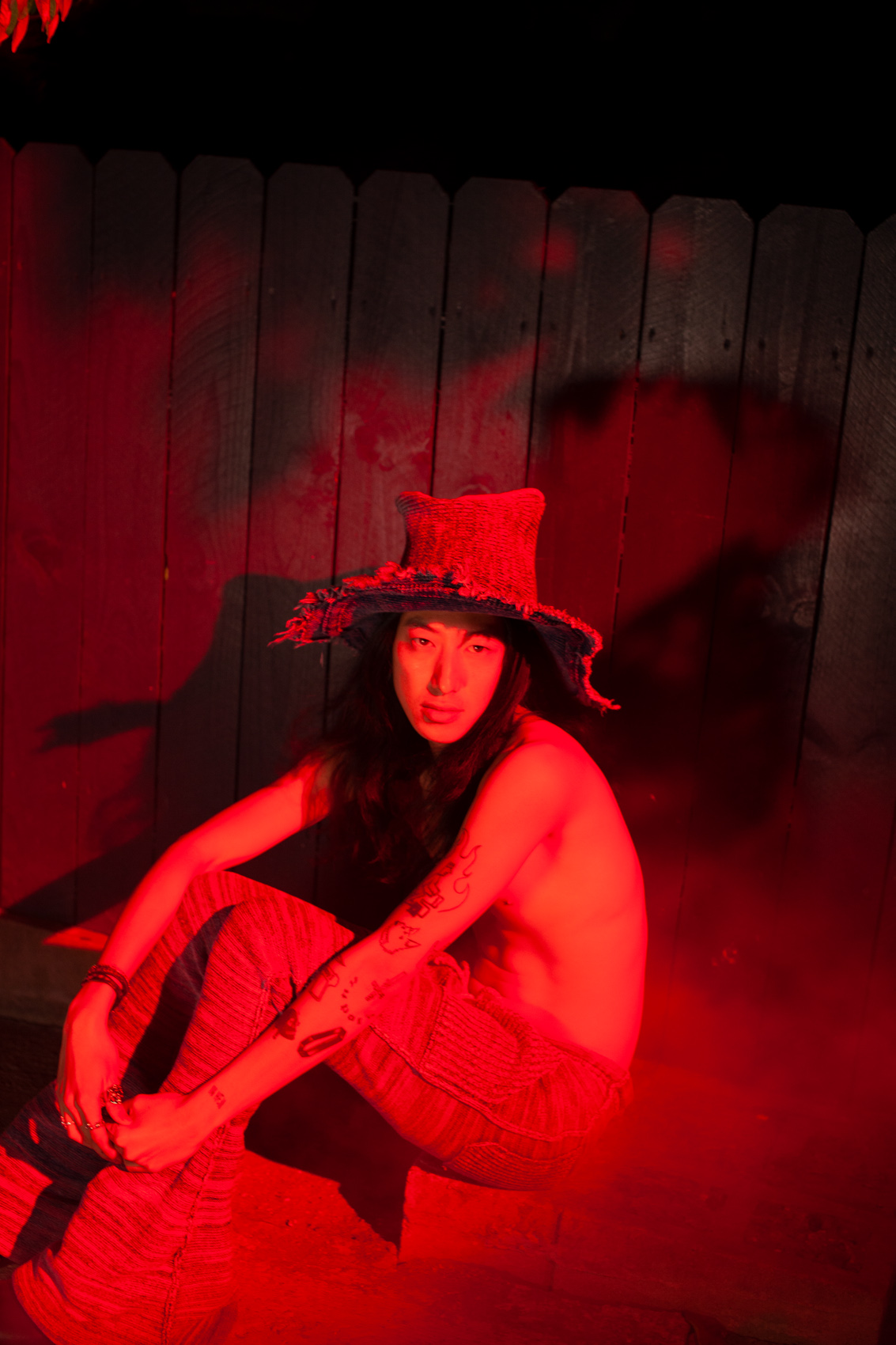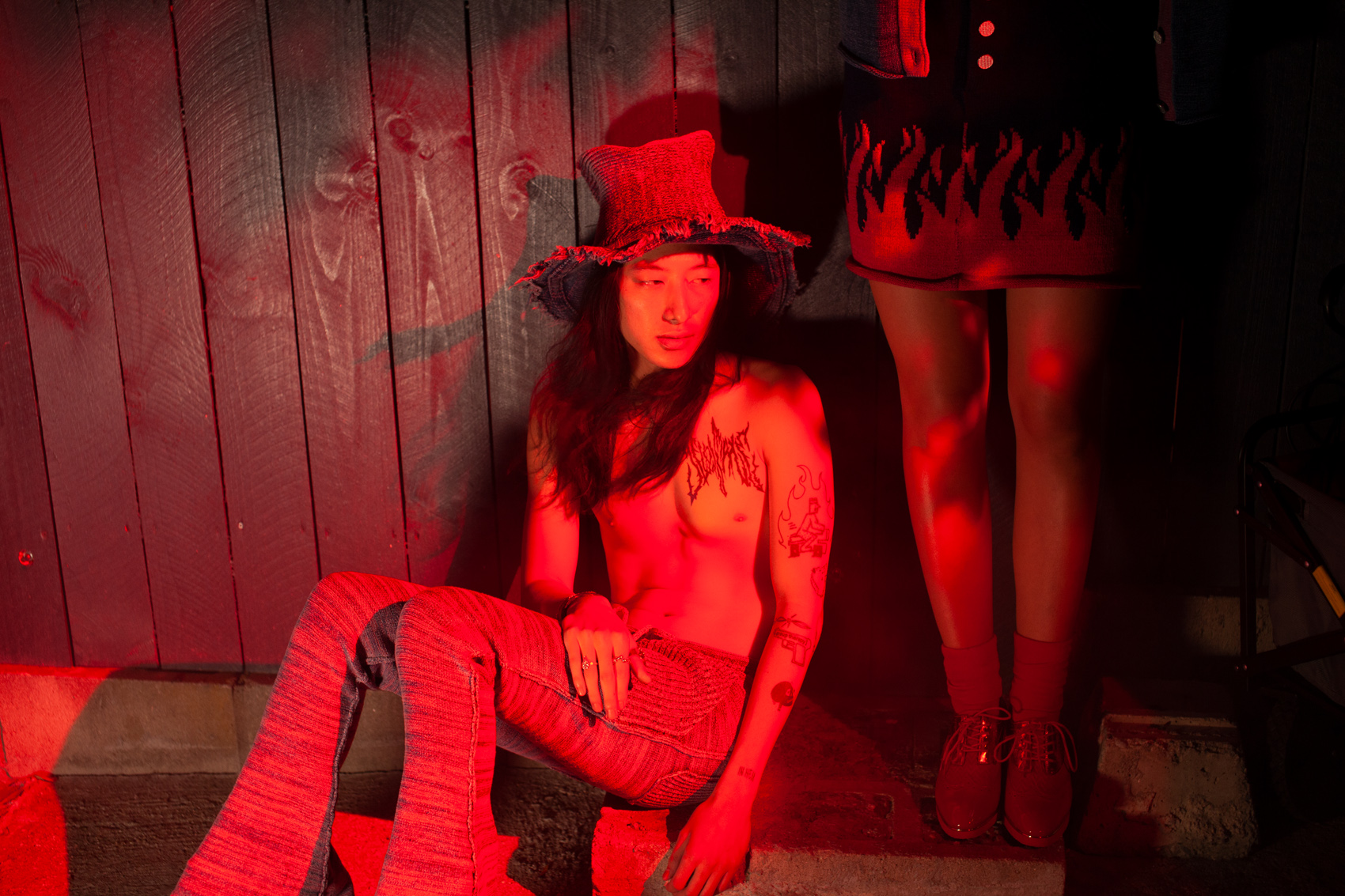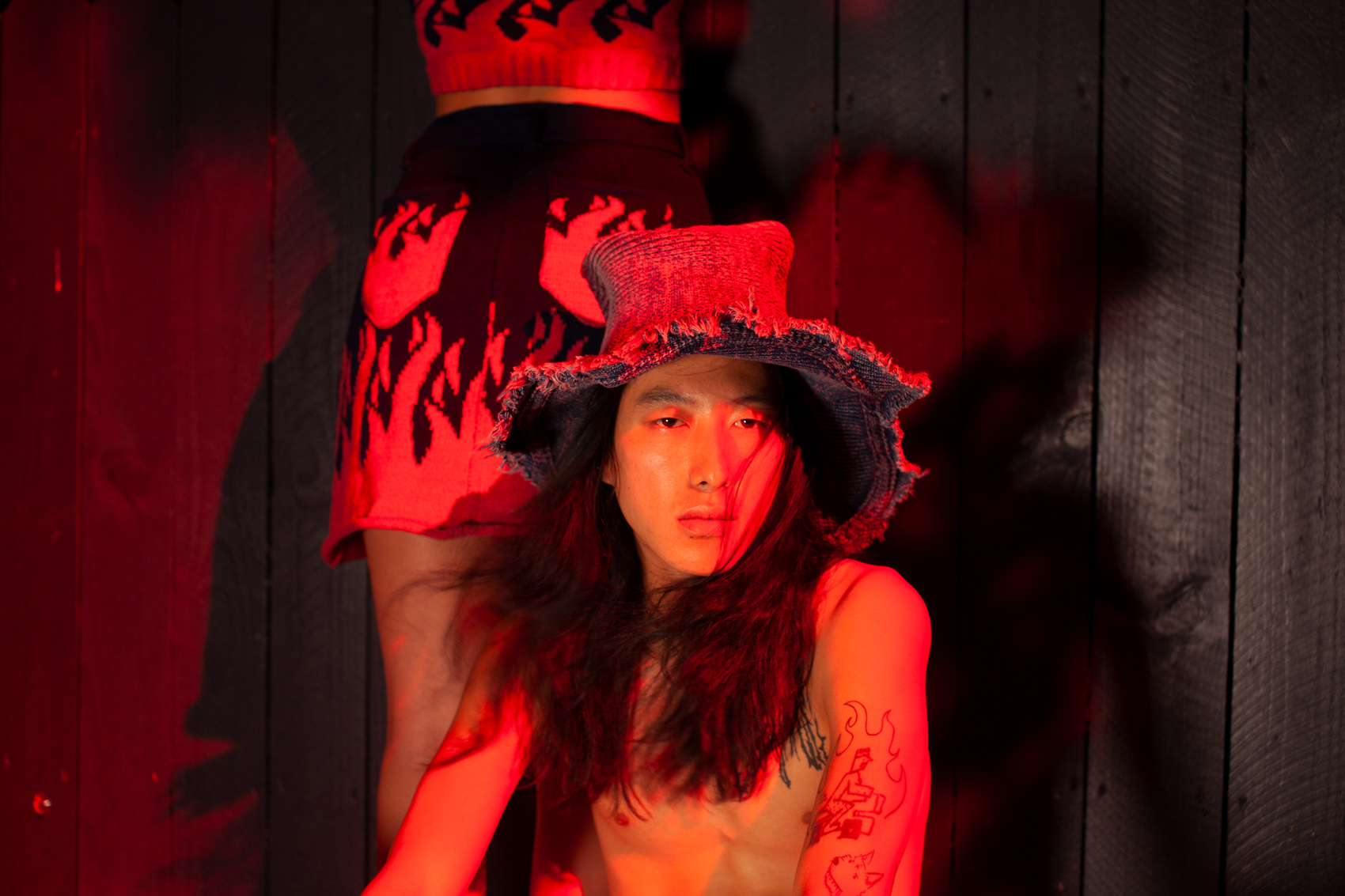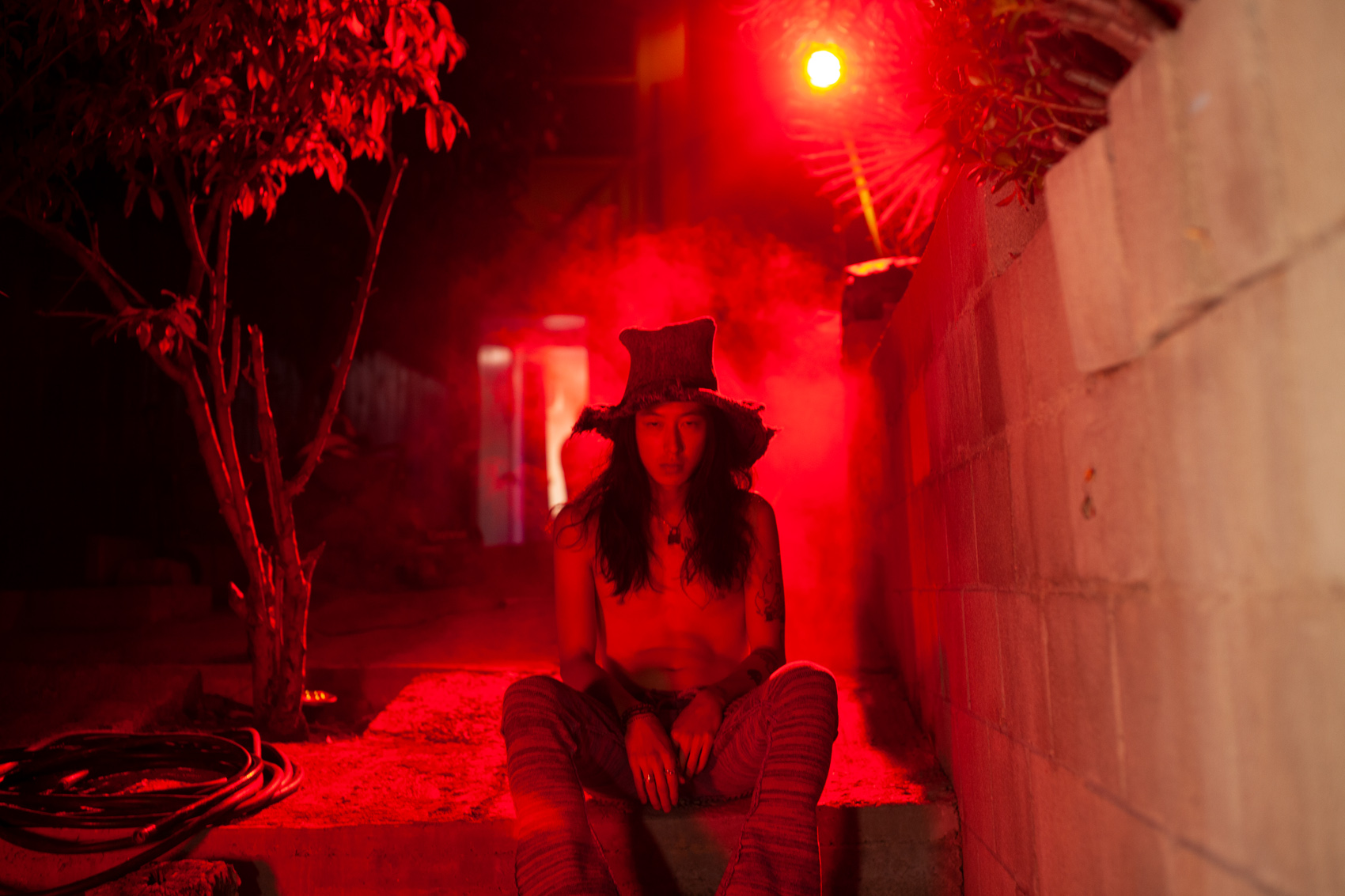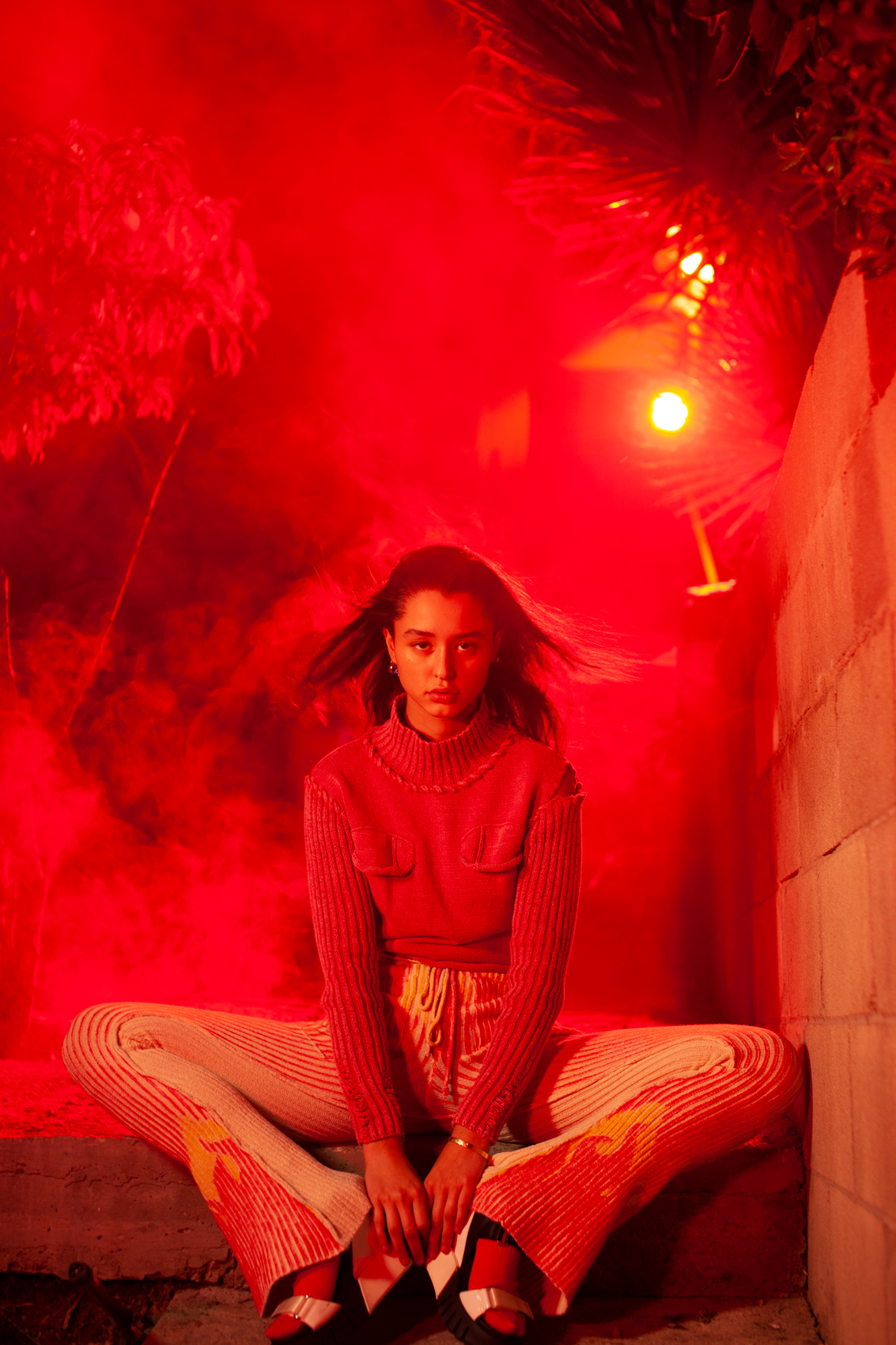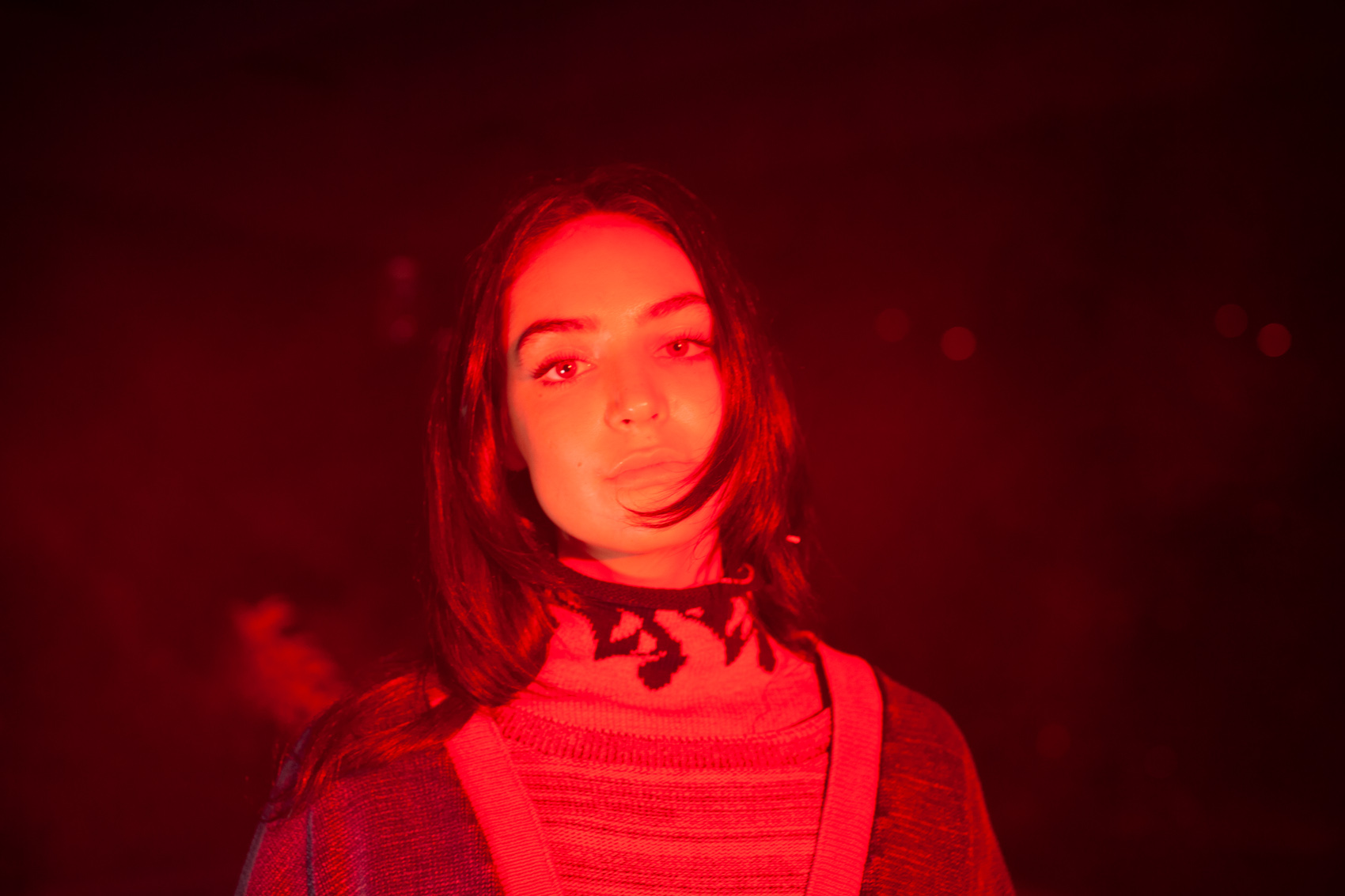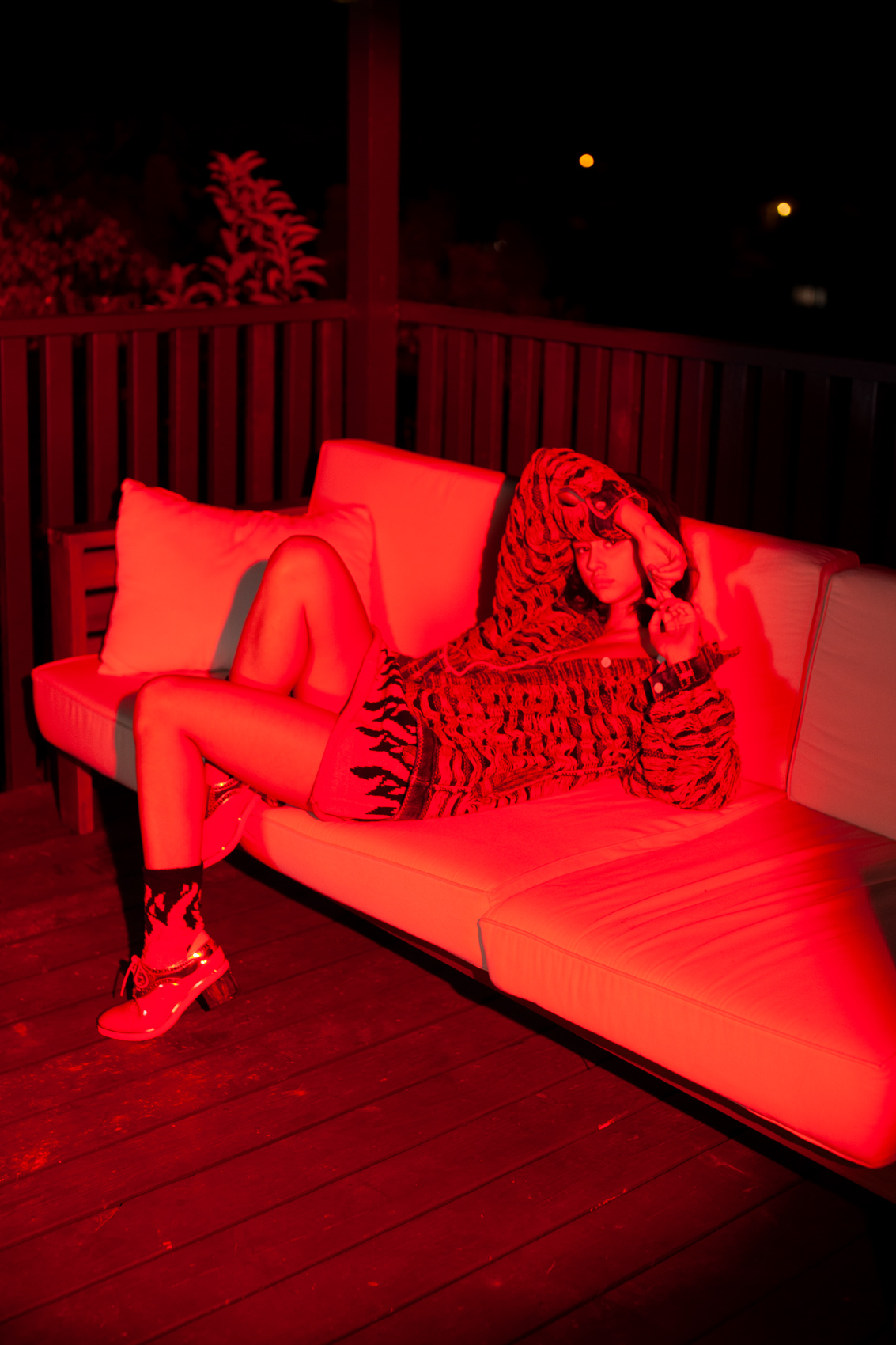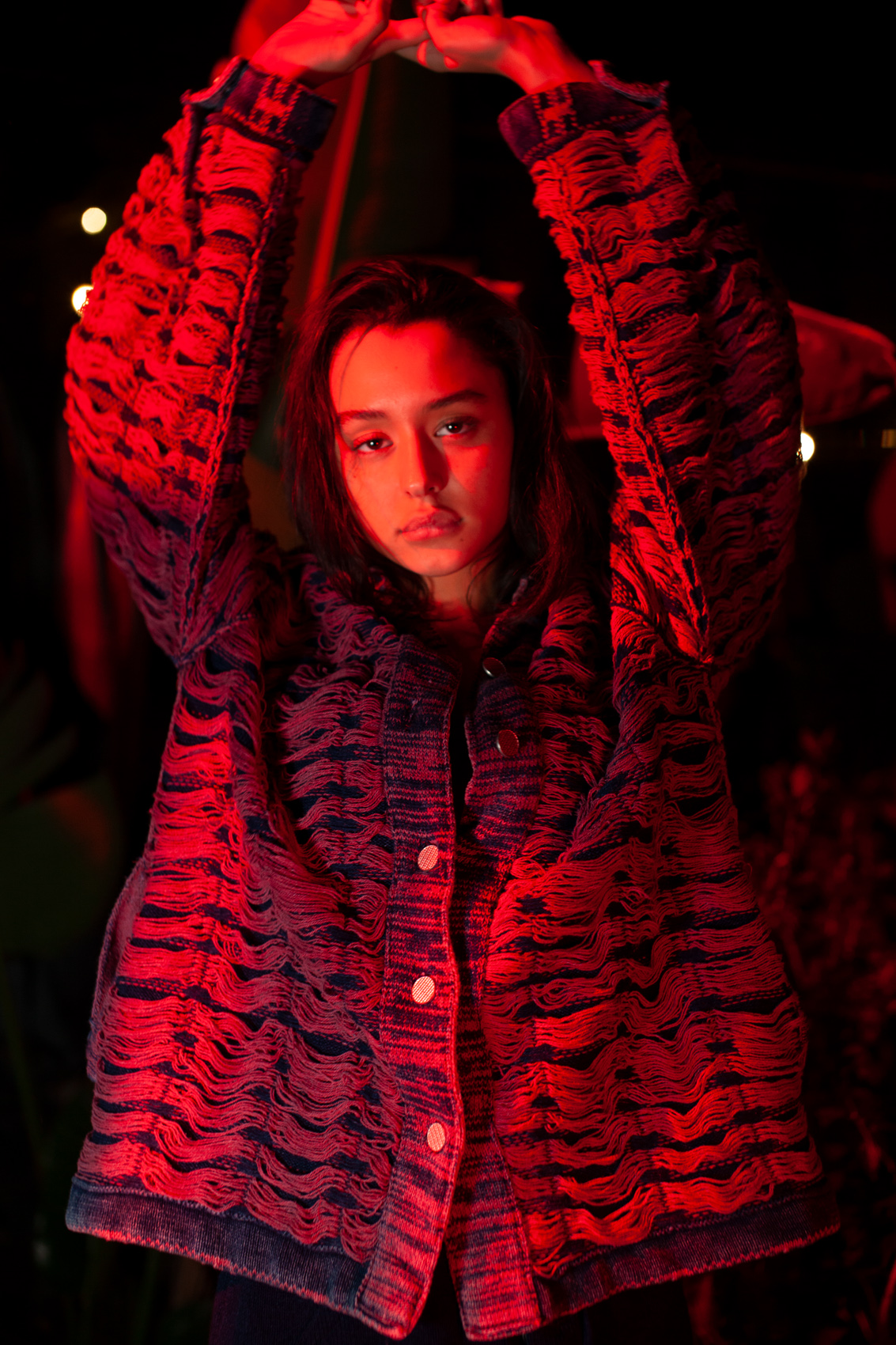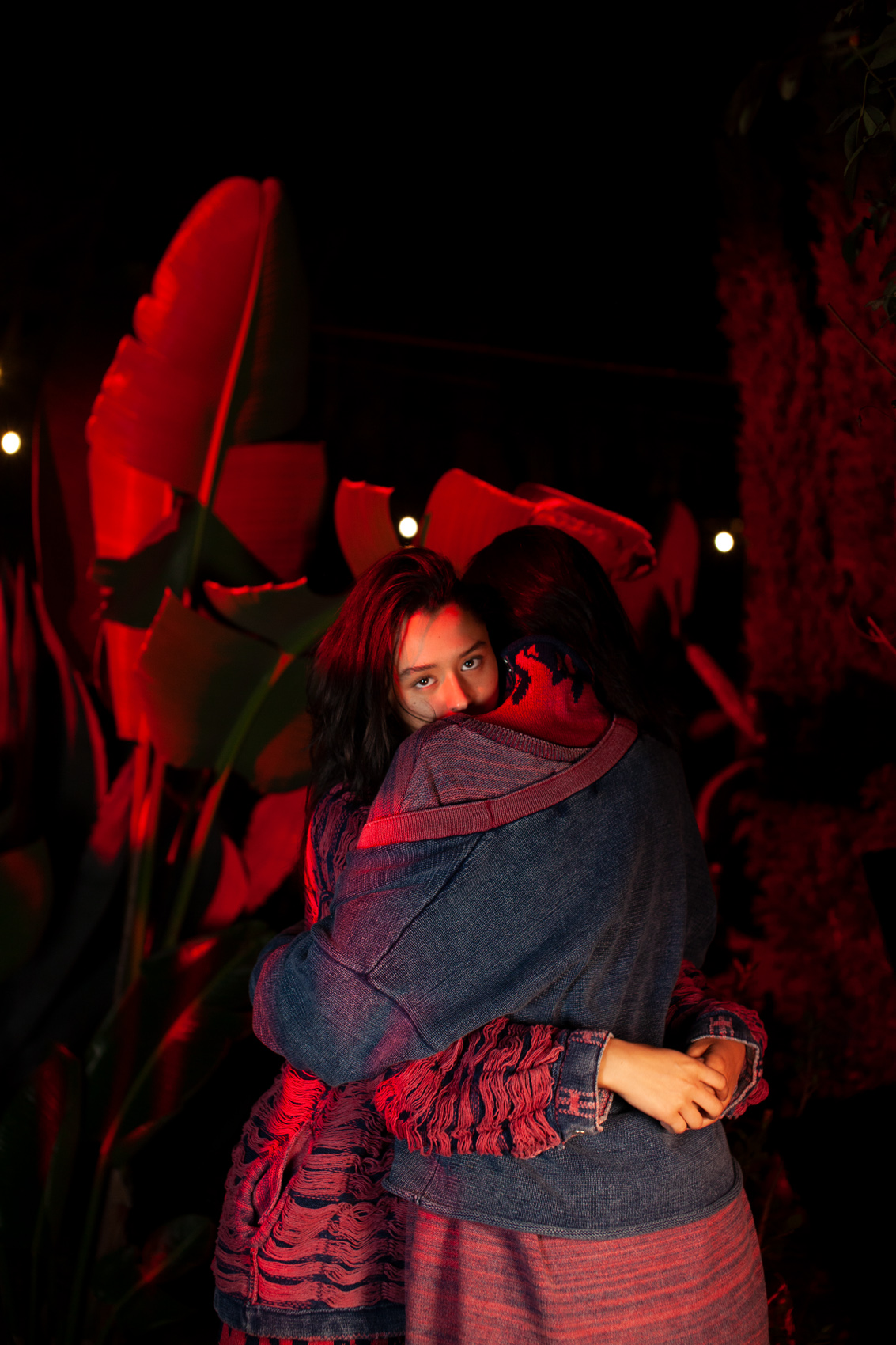 Wearing, pieces from the "Scarlet Knorts" Collection shoes by United Nude.
CONNECT WITH KNORTS:
---
Photos /  Clare Gillen | @clare_gillen
Styling & Art Direction + Story /  Phil Gomez | @styledbyphil
Models /  Willy Choi | @sweetsweetwilly, Clara Mary Joy @claramaryjoy & Isabella Manderson | @isabellamanderson