It's the year 2020: we all expected technology would be prevalent in our lives. But we could not have known the desperation with which we would cling to it as we traveled through a year of global trauma and isolation. The internet has become a nation of its own, and almost everyone has dual citizenship. 
Ladygunn decided to catch up with a few baddie civilians who conquer the metropolis of fashion, music, and pillow talk. Today, we take an exclusive look inside the new daily lives of Margie Plus, Leaf, and Kaguya. 
This is a story of beauty au natural, glamour team not included, as industries continue to adapt to challenges and changes brought on by the coronavirus pandemic. Virtually styled by Phil Gomez and shot via FaceTime by Art Evaristo, beloved brand Baby Phat came on board to help build this sense of community from afar. Featuring some of our favorite Essentials!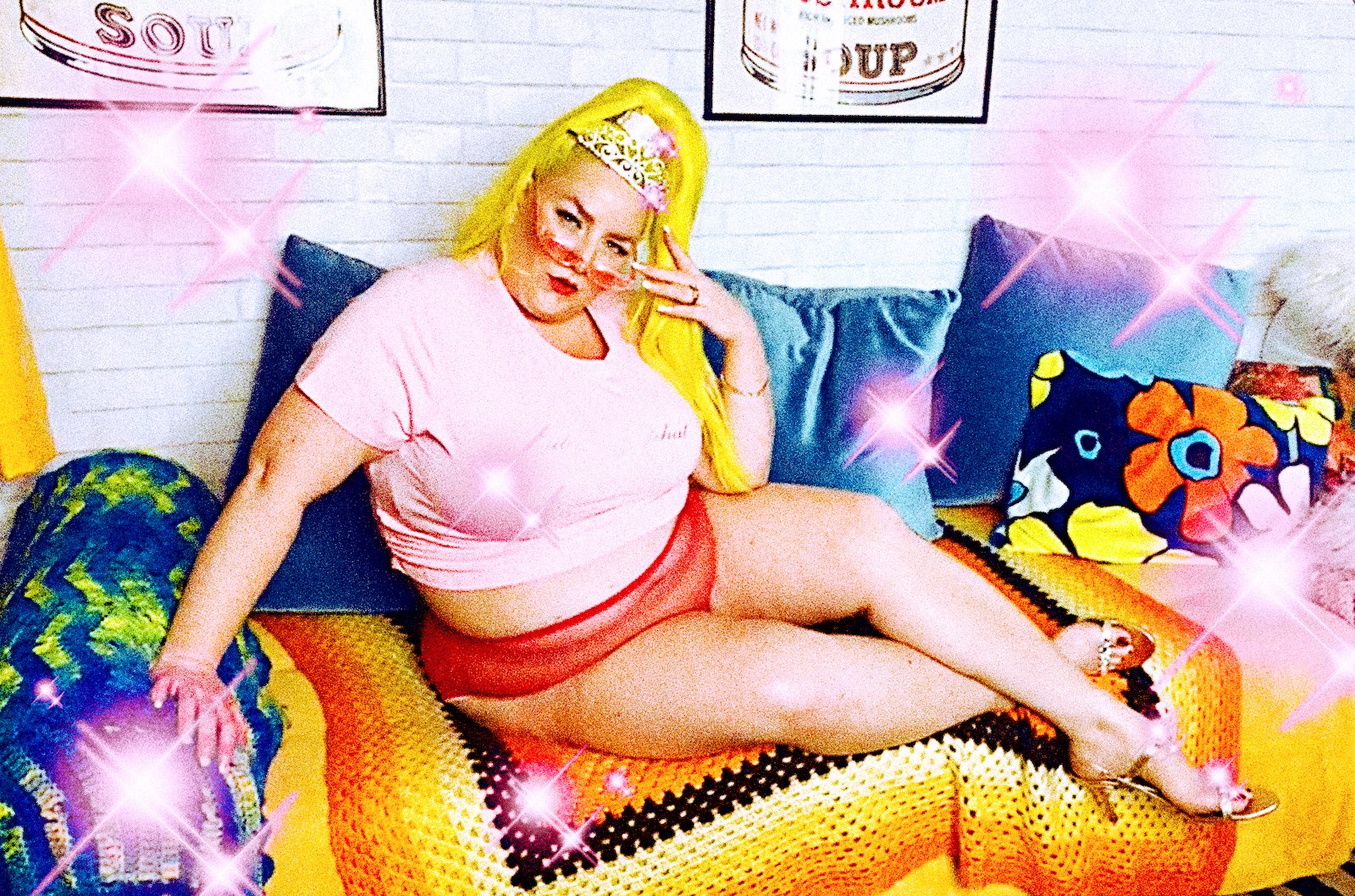 Margie is a powerhouse vocalist, well known for her neon locks and regular performances at cultural events like Amber Rose's Slutwalk. An infectious body-positive fashion blogger, Margie was featured in the NYFW Savage Fenty show with her bff, Rihanna. No biggie. 
Phil: How are you handling yourself being the social butterfly that is typically out and now being forced inside their cocoon?
Margie: I hate to say that it feels like I'm a monkey in a cage but I literally feel like a monkey in a cage. I work from home, I freelance a lot of projects I do during the day so we have a whole work set up at home but I didn't realize how bad it was until I wasn't going out and going to events, my ass is out every night and that's how I network and honestly how I been able to come up in this industry without having a PR and marketing budgets you know? I go out and meet people and we make cool shit together.  
P: You and I are Fashion girls at heart and we both love a good hunt. 
M: Uh GOODWILL is my life!
P: But what are we gonna do?! 
M: When I tell you the thought of not going through other peoples used things, shakes me to the core! My favorite thing to do is to go to the flea markets, go through barrels of clothes, go to the outlets, you know we love to find THE PIECES. I recently went through all my clothes because nothing is fitting into my bedroom anymore because I have too many things and I went through pretending like I was going to go and give them away but honestly, I just been going in that closet and kinda shopping through my old bag of clothes because I just have to reminisce of the feeling. I've just been rediscovering my own wardrobe because I have a lot of really cool pieces and I think it's fun to go through and mixing and matching and producing my own little creative shoots for instagram so I've been able to see all the good shit that I got.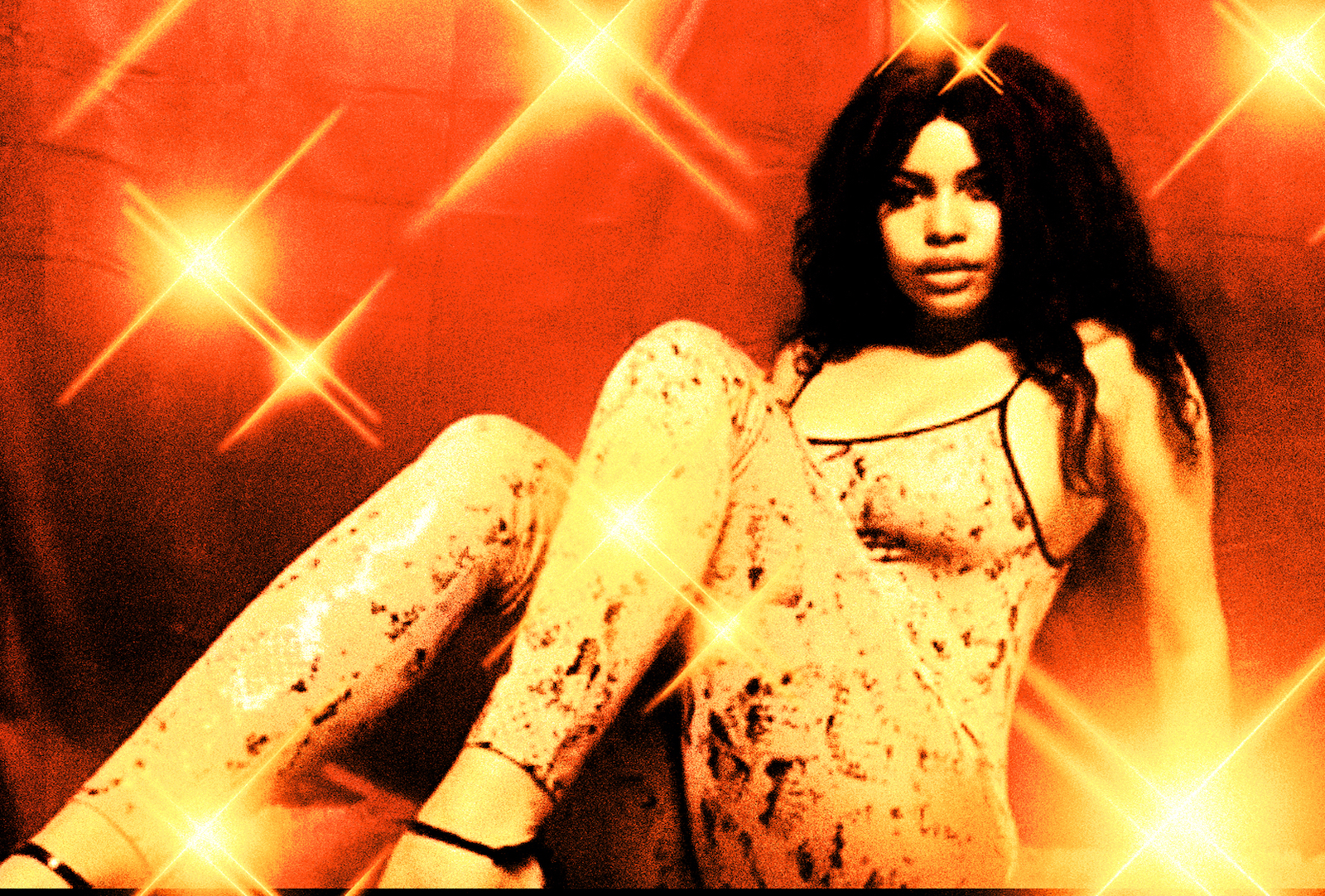 Leaf is a musical artist and 'Fashion Bitch' who defines the word baddie. After getting discovered by Chromeo on instagram, A-Track signed Leaf signed to Fool's Gold Records and RPM MSC where she continues to make those bad ass, sultry rhythms. 
P: What what have you been doing as far as staying healthy 
L: I've been working out ridiculously every single day I work out as much as possible to stay motivated and stay healthy
P:What's a good workout routine you can recommend?
L: So I've been doing these Chloe Tang workouts, she's a YouTube and has a big following for her workouts  and it actually works. She has these two week workout things and I did one for two weeks and I was like wow! So I been doing that, I also did her butt workout
P: I have totally taken the wrong approach to the quarantine…. lol, So you just released a new music video "Fashion Bitch " How do you maintain the lifestyle during a pandemic?
L: This has been a self care journey for me. I literally do my nails every single day, my hair, my makeup put on an outfit! I know it sounds insane but it's the only thing that keeps me motivated every single day and making sure that I l put on an outfit that I love and enjoy looking at myself  in the mirror, dancing around or doing Tik-toks in clothes that I love. I feel for both of us fashion is such a big part of our life and I think regardless if we are going outside or not we still want to be fashionable. I sit on my couch in fashionable outfits and just enjoy myself. There's nothing more luxurious than drinking champagne on your couch in heels! 
P: Literally SAME! So have you secured any cute masks yet?
L: I only have one, but I want to make a couple from scratch because I need more. I've been doing the bandana with coffee filter trick, a little ghetto cute trick! But I do have a cheetah one with matching gloves, you know I love Cheetah!
P: Are there any online spots you recommend for some cute fashion therapy? 
L: Oh My God… I shop at the typical ones like FASHION NOVA, PRETTY LITTLE THING, I've been going in on BABY PHAT, love me some BABY PHAT and DOLLS KILL is super cute too! Especially now you know when you are not going out you don't need to splurge… But I also try to be ethical about it and always resale instead of just throwing it away.
P: What's your favorite resale platform?
L: Depop! I really like the format of it.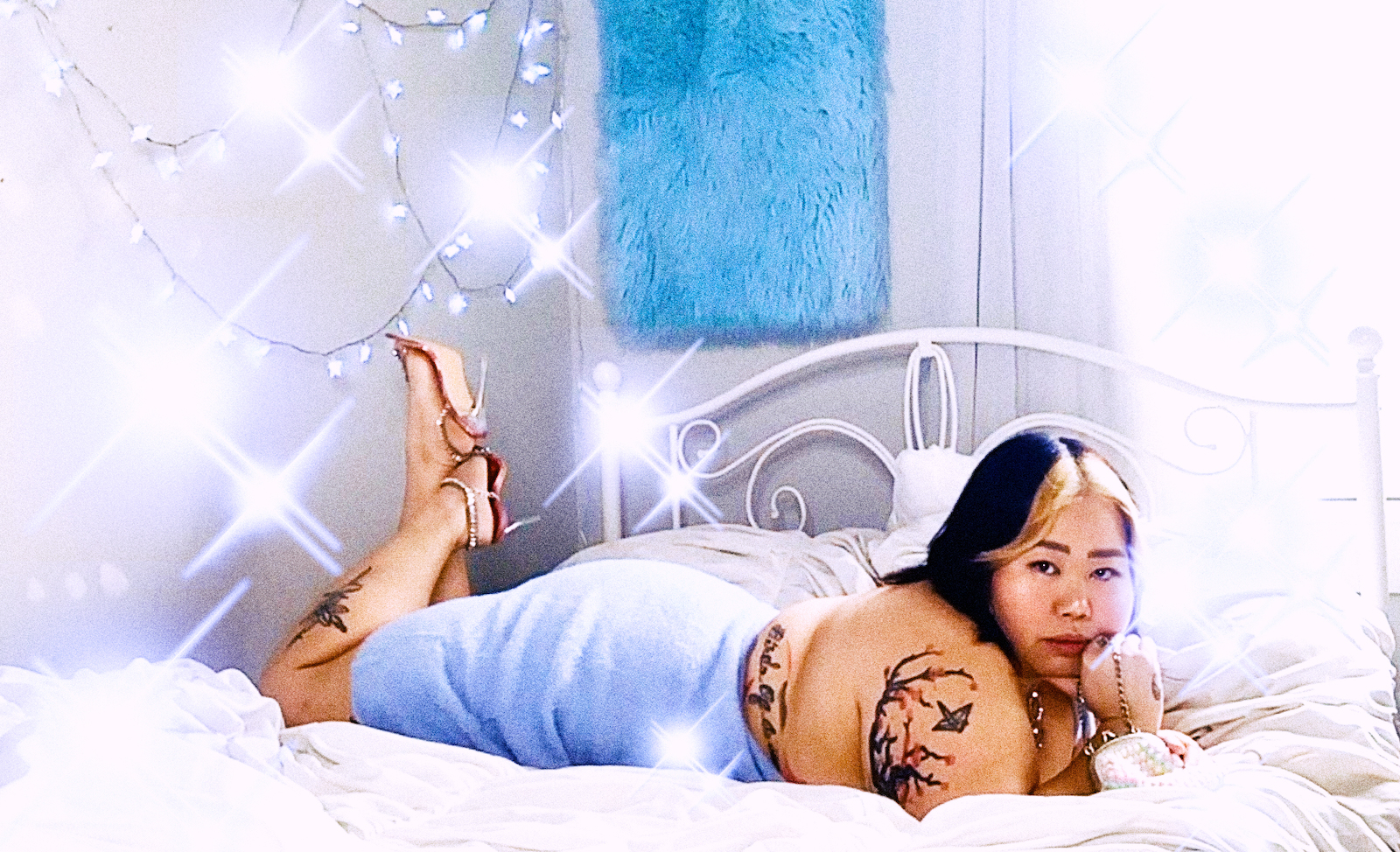 Cover girl Kaguya is a fashion muse, self-made model, and body positive activist. This baddie has been featured in major campaigns, with brands such as Savage Fenty and Macy's, selling truth and love. 
P: So what new music do you recommend?
K: Recently a few singles were released that I really like. I think Kid Cudi and Travis Cott collab was cute, Juice World, his girlfriend and his mom released a single that he was working on before he died. I'm still an emo girl at hurt so there's this heavy progressive metal band from my teen years and they released a new album so I was pretty excited, they are called "Dance Gavin Dance". Yea my style varis in many different ways and then I like to support fem artists like Leaf!
P: Ok very important…Chuck, Fuck, Marry: Van Leeuwen Ice Cream, Timothee Chamelet, Carole Baskin?
K: Chuck: Carole Baskin 
P: Yess feed her to the Tigers!
K: Fuck: the ice cream.
Marry: Timothe Chamelet.
P: LITERALLY SAME!
K: I definitely wouldn't fuck or marry Carol Baskin… I don't trust her.
P: True, true. Valid point! I wanted to ask if you had any tips or advice on how we can continue to deal with this current situation we're all in?
K: Not everything online is real. Don't feel bad if you're not living the most luxy lifestyle and hopefully this all end soon and I can't wait to go out in the world! That's basically it.
CONNECT WITH MARGIE 
CONNECT WITH LEAF
CONNECT WITH DIDI 
INSTAGRAM // TWITTER
CONNECTS WITH BABY PHAT 
FACEBOOK // TWITTER //  INSTAGRAM
TEAM CREDITS 
Photography: Art Evaristo @artcrooks
Creative Direction + styling: Phil Gomez @styledbyphil
Story: Ari Tibi @aritibi 
In Conversation with Phil Gomez
STYLING CREDITS 
Clothing, BABY PHAT / @babyphat. Lingerie, SAVAGE FENTY / @savagexfenty. Jewelry, LARUICCI @laruicci.