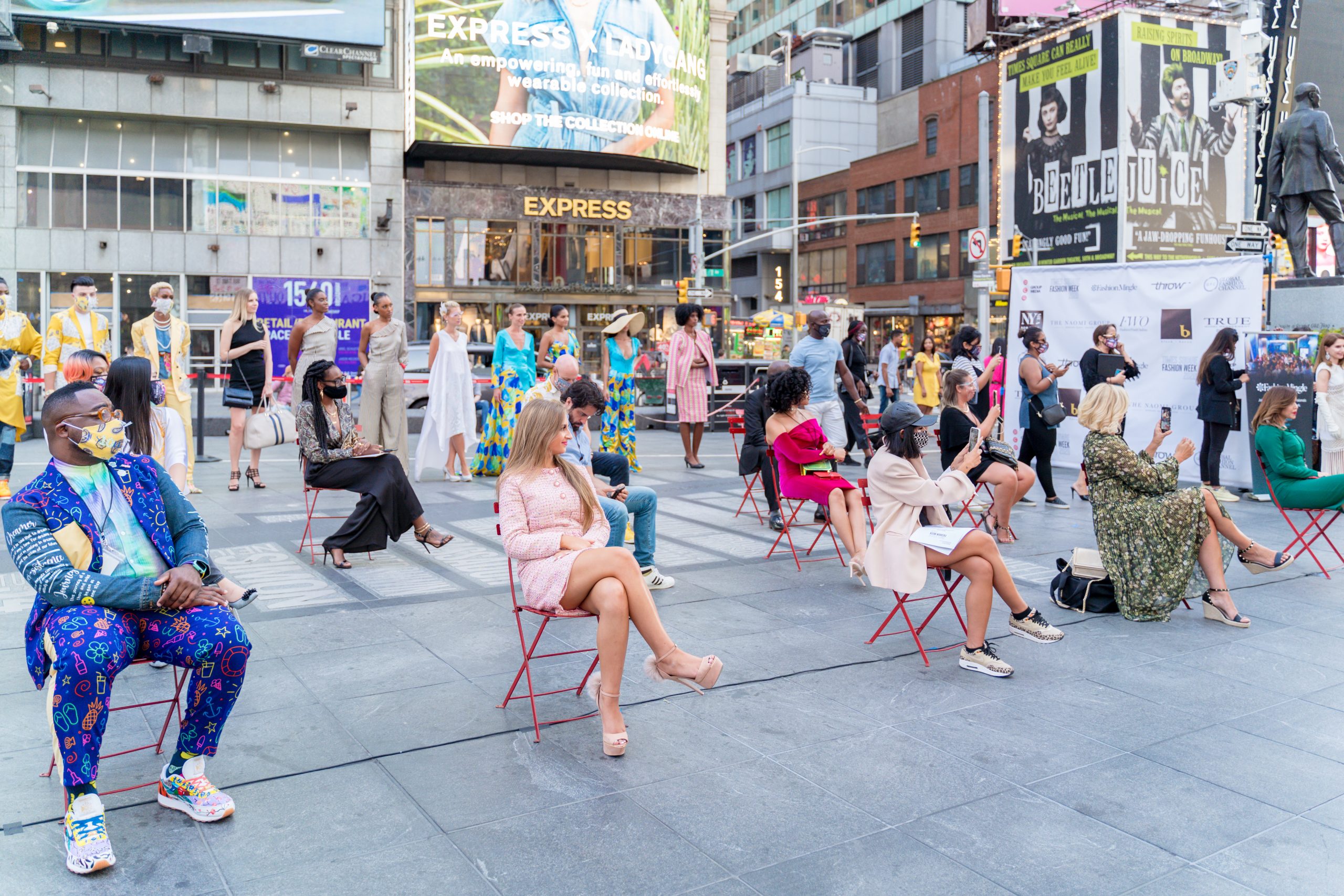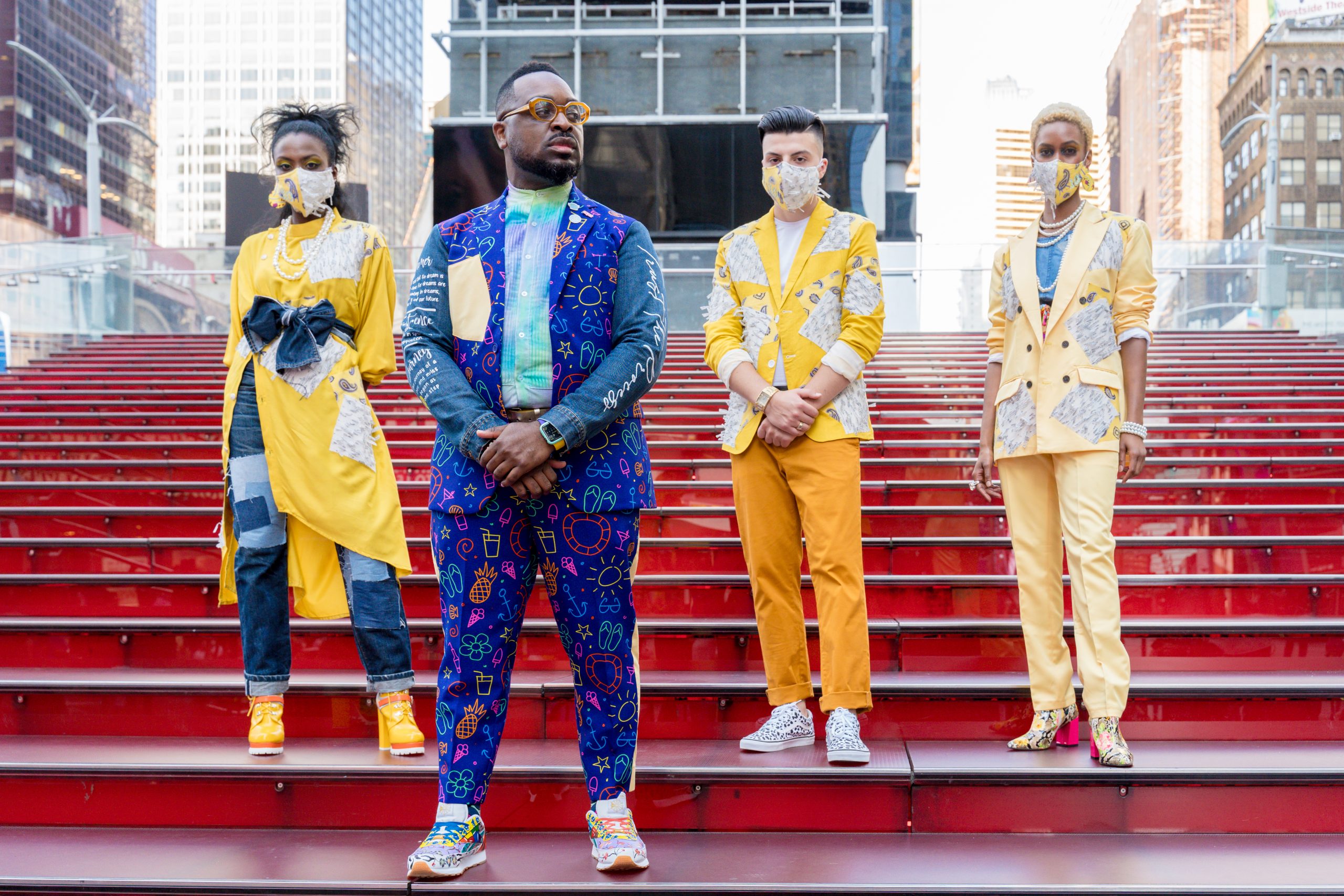 New York Fashion Week 2020 is alive and well during these uncertain times. COVID-19 did not stop the festivities of this year's New York Fashion Week right in the heart of New York City's Times Square. Times Square Fashion Week featured eight unique designers and hostess Dee Rivera, founder and CEO of DCG Media Group and the founder of TSFW. Also emceeing the evening was Melissa Shea, founder of Fashion Mingle, an organization that connects independent fashion designers. Keynote speaker Gale A. Brewer and Mistress of Ceremonies Jean Shafiroff were there to help kickstart the event on such a positive note that New York City is strong and will survive pandemic and unrest.
The Founder of THROW NYC, Anthony Lilore, was on hand to unveil his colorful anti-microbial masks; one of the highlights of the evening. "We got involved because people need them. It helped the factories that we worked with. This gave us an opportunity to help them get some work and do some good. The inspiration for the masks were from the human form. It has to function. Form follows the function," says Lilore. All donations for the masks head to City Harvest.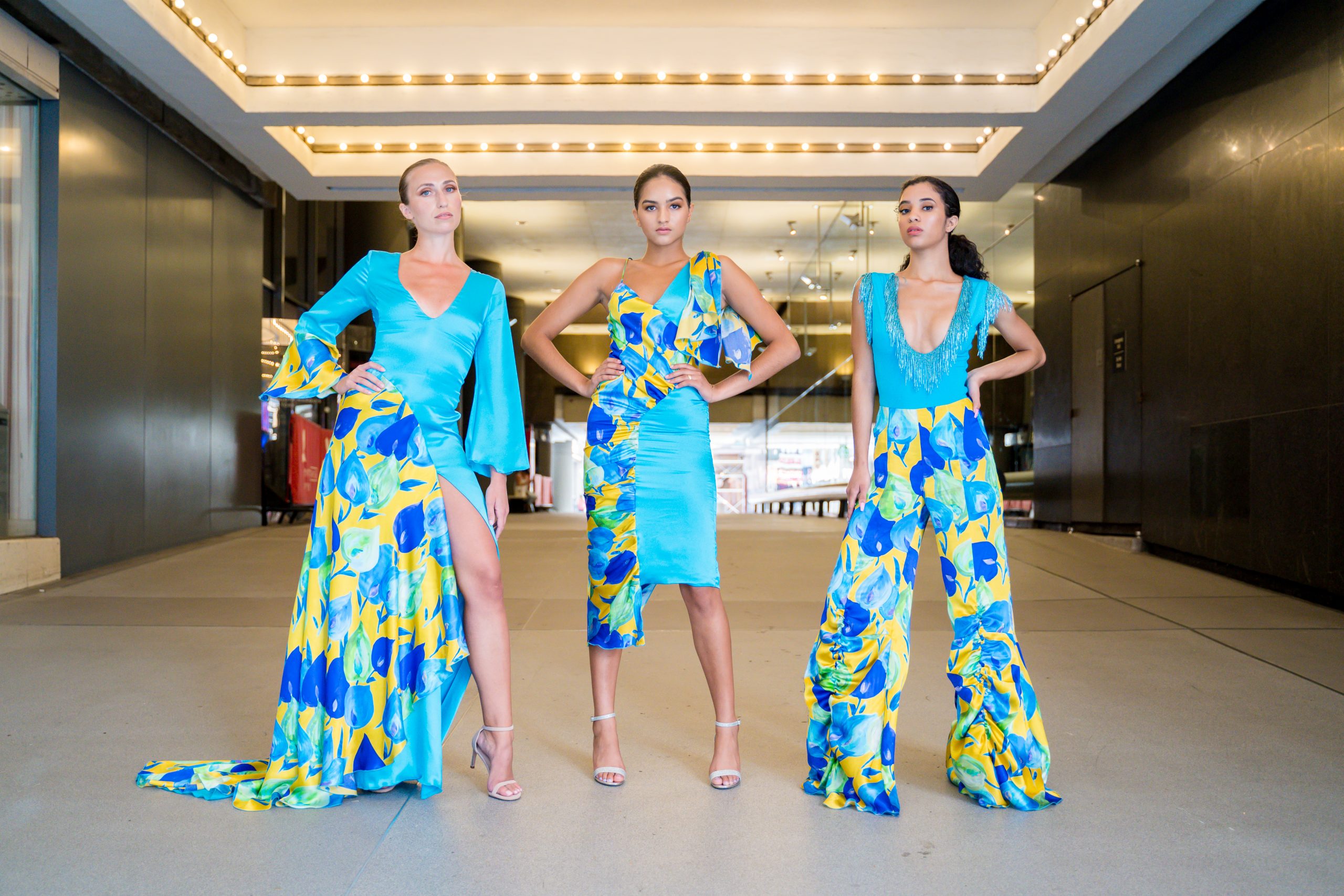 "We just launched the collection of the scarves that transform into masks. The masks help us breathe better through the cotton anti-microbial material," adds his partner Eliane Said.
Designer Justin Haynes created a bright, exuberant line with a loud splash of yellow. "I never chose the one dominant color of yellow before," says Haynes. "I wanted to do something bright and colorful to remind us that fashion and color are still relevant and that we are all still alive. I wanted to do something vibrant that represented that. The color yellow takes our minds off everything that's going on currently."
The youngest of the bunch, 16-year-old Isabella Barrett, brought forward a chic but yet comfortable dress and jacket combo. "It feels really amazing at such a young age due to everything that's going on right now. I wanted to create a line for the young teen, young adult, and adult that's comfortable but elegant for all business events," says Barrett.
Kimberly Pucci essentially started in jewelry but her passion manifested into handbags due to her stay in Italy in her early 20s. Her handbag collection, thus, has an distinct Italian feel to it. "I essentially started in the luxury goods business in Florence, Italy. I was influenced by all of the artisans on the Ponte Vecchio. I started in jewelry, so the colors are rich and vibrant hues that reflect precious stones and semi-precious stones," says Pucci of her handbag collection.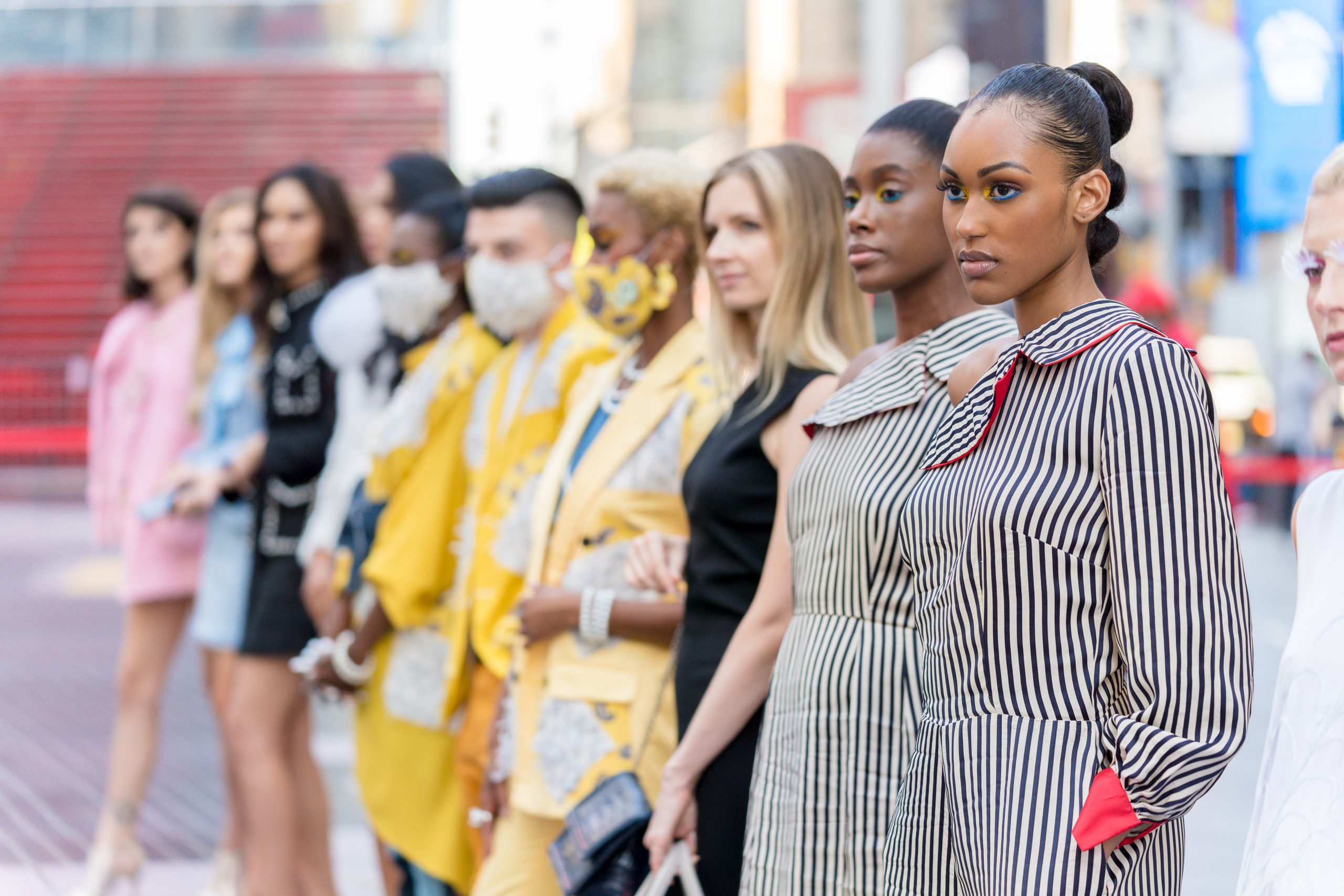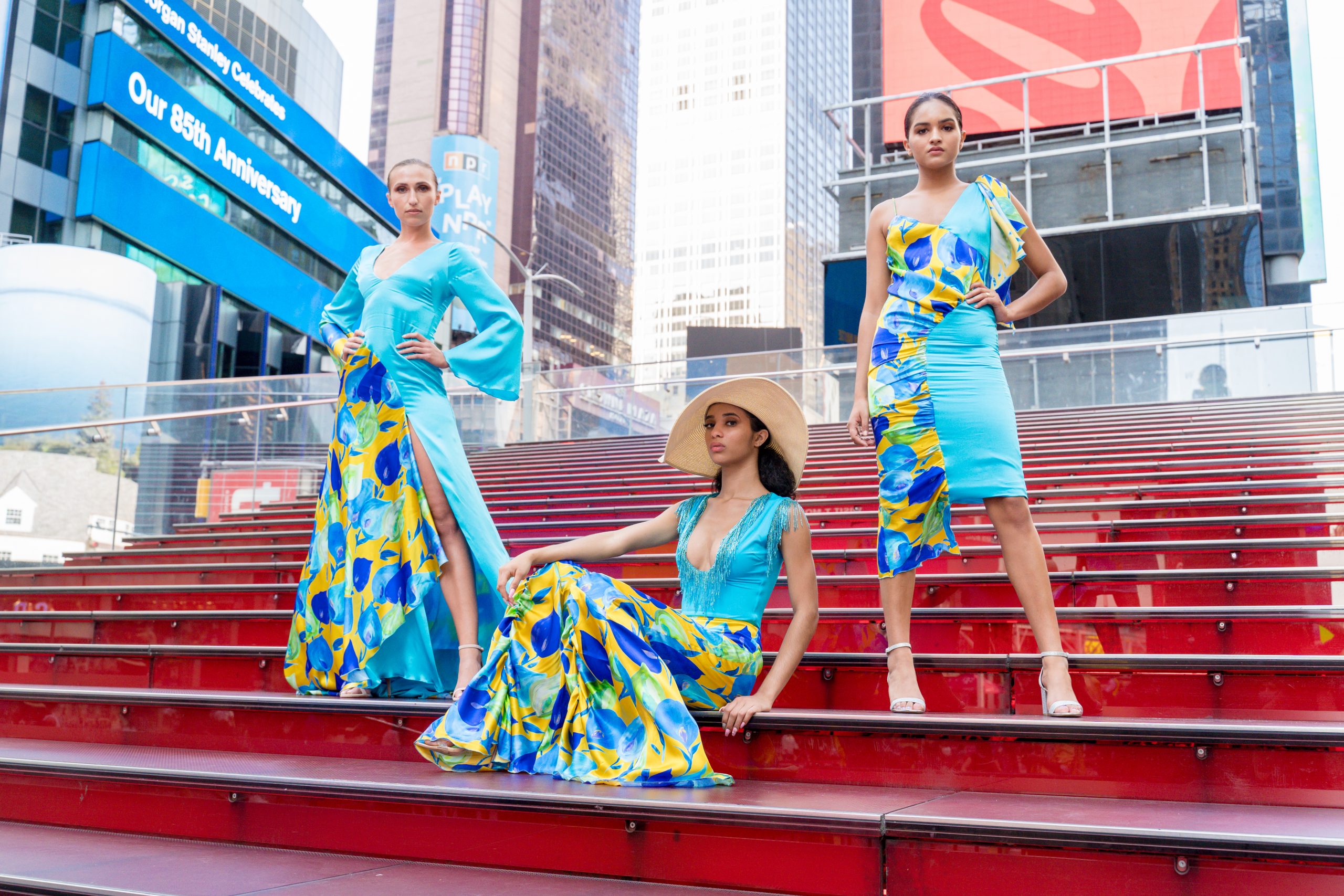 story / Robert Frezza
photos / Eric Vitale