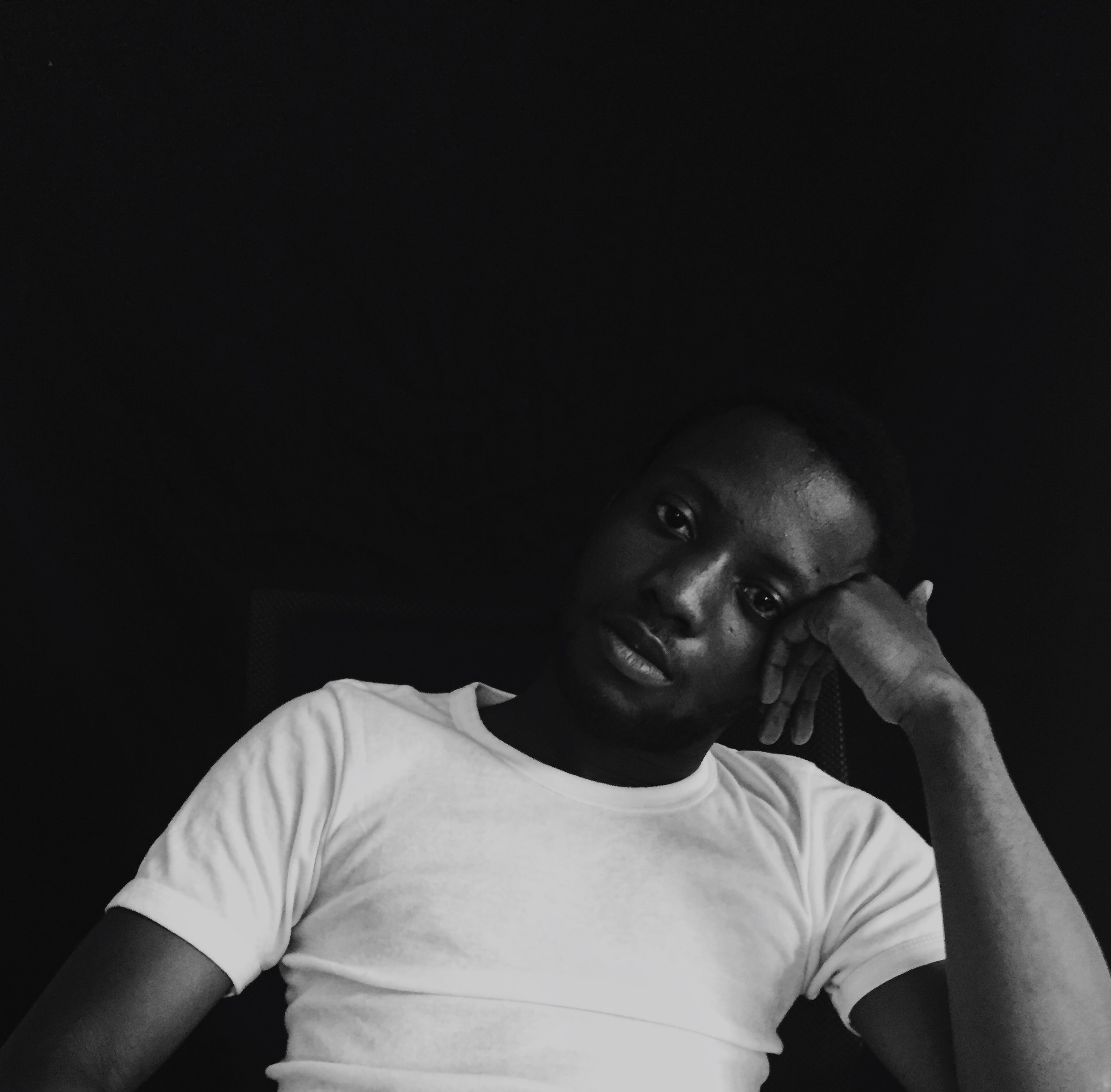 Bloke creative director and fashion prodigy Faith Oluwajimi began his fashion career while studying agriculture in 2011 at the Federal University of Agriculture, Abeokuta (FUNAAB). After two years of school, he realized his ordained destiny to be a fashion designer. Oluwajimi then began independently crafting his brand, Bloke. Up to this point, his design experience consisted of the basic knitting machine skills a beloved family member had taught him. Yet the brand and its acclaim began to grow. In 2015, Oluwajimi took off to Lagos, one of the major fashion capitals of the world, to pursue his passion.
Once in Lagos, Oluwajimi found inspiration and encouragement from other designers, as he collaborated with notable Nigerian brand Orange Culture and several others. Perhaps what makes Bloke so special, however, is the deeply personal perspective from which the designs emerge.
Knitwear is a clear staple of this eclectic brand. Oluwajimi began experimenting with the material at a time when the African knitwear scene was essentially non-existent. Rather than shy away from the uncharted territory, he saw it as an opportunity to develop a unique and detailed process of production and perspective. The materials are locally sourced, and every stitch, weave, and letter screened is delicately placed by hand.
Oluwajimi has had no shortage of honors and recognition for his designs. In 2016, Vogue Italia declared him no 34 of 200 emerging talent brands to watch. In 2018, Oluwajimi's first runway show debuted at Lagos Fashion Week where he was declared a fashion focus finalist. One year later, he won the inaugural Emerge Alára Award that gave his 2019 collection an international audience.
For his Spring/Summer 2020 line, Oluwajimi explores the concept of "family." Although he departs from the traditional notion of a nuclear family, which he deconstructed in his clothing. As a whole, the line spans the color spectrum, with each individual pieces using a variety of color palettes.  Across neon orange suits and pale yellow trousers, the word "family" is broken into its individual letters and then silkscreened as new combinations. While some might consider the term "family" to reference a sense of oneness, cohesion, and similarity, Oluwajimi's line threatens to shatter that normalcy.
The Bloke SS20 line represents a family not because the pieces look or function the same, but because together they form the complete mosaic. Quite literally, tying the mosaic together are the knots that hold the knitwear in place. Exploring the concept of "family" through knit was especially ingenious as the intertwining of the knots mirror that of a family. The material itself requires the cohesion of separate components in order to form the totality, or the "family."
You've done numerous fashion weeks, won prestigious awards, and have been repeatedly recognized as a designer that is here to stay. Beyond the awards and accolades, what truly makes you feel like you've succeeded with your fashion?
I think it has to be because I created all this energy as a Generation Z without being formally trained for it in the middle of Africa in a time that is a super conscious phase in course of time to be an African.That alone makes me truly humbled! This is an inimitable time once again for Africans you know?!
Is knit simply a means to an end, or is the material itself an integral part of the design process?
Knit is where all the ideas started from, knit is where it exploded from, around knits it will never be too far from at every coven around the world…
Before relocating Bloke to Lagos, you were in school studying agriculture. What prompted your shift to becoming a designer?
I feel like I was born to design, life took me through a different route which luckily still leads to the ordained destination.
Has your unique path to fashion shaped your perspective on the industry?
It will be a great thing if Central Saint Martins create a new course about my process and give me an honorary degree about that as an extension of what life taught me as an additional degree. What do you think? Crazy right? Because that's the mindset  I'm living through right now.
For your SS 19 collection, you've found inspiration in the "nothing" of Dadaism. How did you find the inspiration to look into what isn't there?
I have designed several collections before that point which felt like a self-training phase for me as a self-taught designer. So when I got my runway debut, I felt like yes! I'm a designer now, my self-esteem increased as a result of my insecurity about not taking the most acceptable route to fashion designing before. I felt like at that moment as an artist that's big on individuality, I felt like that's the point to clean the slate, look more inwards and get ready for my most honest part free from all insecurities artistically which is unfolding now.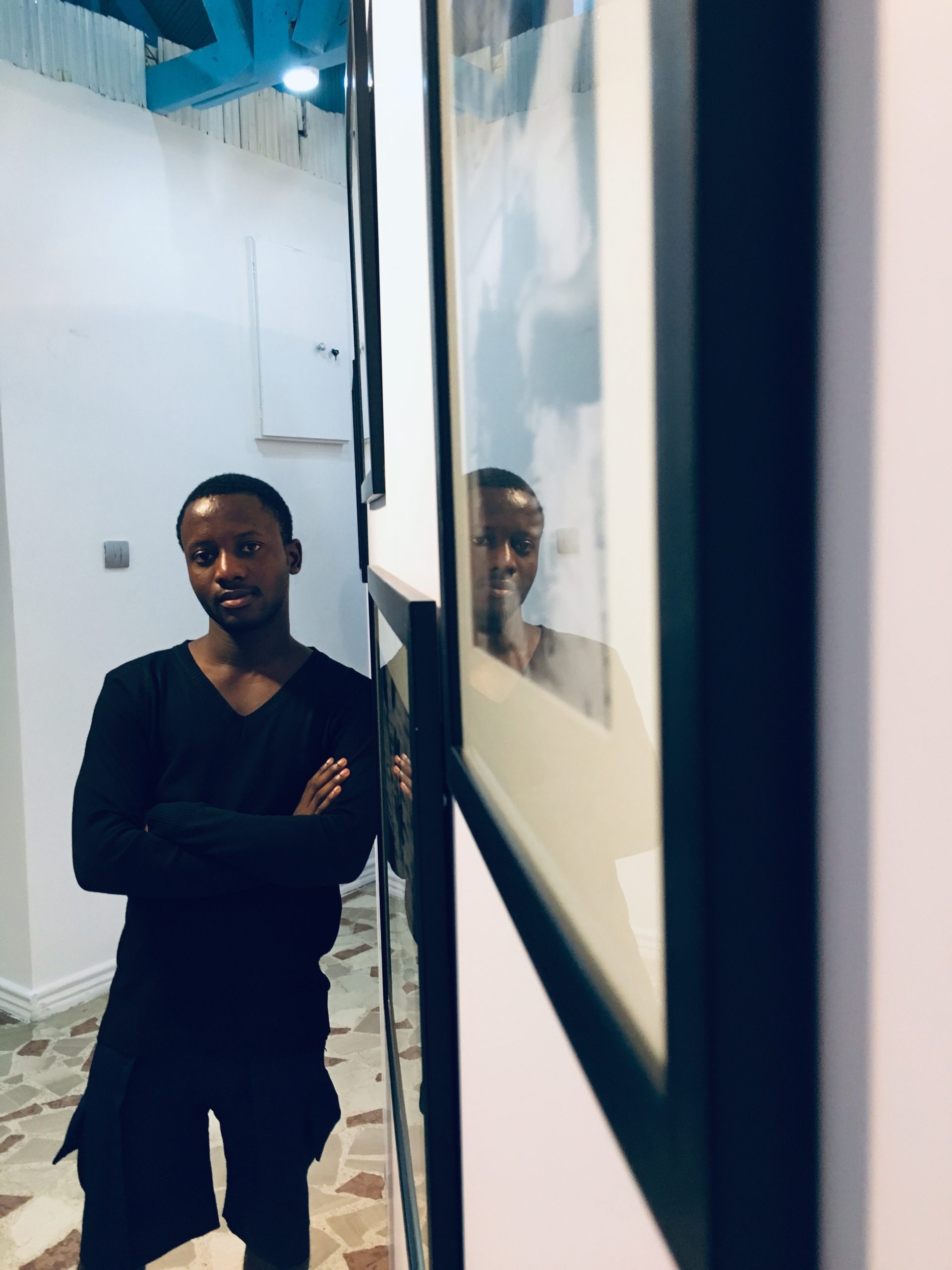 BLOKE COTTON ORANGE SILKSCREENED PANT WITH BLACK FRENCH LACE FRILLS $752 | BLOKE COTTON HAND DYED YELLOW CROTCHET PANTIES

$103.00 
I kept having this thought about "a picture is worth a thousand words" so I felt definitely a few words will definitely worth a few pixels which makes up a picture whether good or bad. That definitely on its own accounts for something if we think about it.
Then I had the thought of, if the case above is accepted then we should all agree that the most beautiful way to describe words is poetry, and poetry can be said to be creating images with words which complete the cycle of "a picture is worth a thousand words" for it to be a good picture, it definitely needs the perfect crafted words. That's why I reached out to Lanaire Aderemi to create the perfect words to the theme as poet.
If all goes according to plan, what is your dream for Bloke?
Taking the vision across all corners of contemporary human civilization while documenting the consistent African contribution to artisanal excellence through a forward facing gaze.
Why did you decide to make the clothes androgynous?
I feel like clothes should serve as the same purpose as chairs. Exist, serve there functional purpose of objects leading, while we follow and vice versa without any attachment of any stereotypes whatsoever, I'm trying to see how far we can take garment making based on that theory and train of thought which luckily align also as androgyny.
Your latest release, SS20, confronts the concept of "family" through shocking patterns, colors, and fabrics; plus, you specifically mention that you draw inspiration from your own experience of "family". Why is it so important to explore this concept at this moment?
I have been figuring life out alone since I was 15, with little or no direct intervention from my nuclear and biological parents and also as a self-taught designer and artist whose work dwells a lot on individuality and telling my stories in all honesty with the hopefulness of it connecting with someone else around the world. While I was about to start the collection, I found myself once again living fully in an entirely new space and city which had no direct contact with my parents, and I kept having people who weren't related to me by blood showing up for me in ways that made me ponder on what family actually means because the care and attention I got from this few people actually felt like we were related by blood or documented adoption.
This feeling kept lingering in my consciousness, and I felt as my honest self once again to document those moments and tell my story at that particular point in time through the clothes as I have always been doing. That was why I explored the concept at that moment, because that was the most prominent mood of my life, right now I'm exploring the value of money because that's what I'm pondering on and questioning right now considering my continuous growth and success as a black 24-year-old man.
One of the patterns found throughout the SS20 line sees the word "family" deconstructed so it is nearly illegible, while simultaneously some of the models have "family" drawn clearly on their faces. Is exploring and claiming the concept of "family" visually, through written words, a move towards making the impact of "family" relations on the individual more concrete or notable?
Yes, I believe so. Makingit more concrete, notable, and cohesive in line with the story told for the season.
FROM RIGHT TO LEFT: HANDMADE SILK RAYON KNIT SINGLET WITH CUT OUTS AND SIDE LACE DETAILS | ORANGE AND YELLOW SILKSCREENED PATCHWORK COTTON PANT|SILKSCREEN " BLOKE ANNIVERSARY" T-SHIRT
CONNECT WITH FAITH OLUWAJIMI
photos / Ugochukwu Emebiriodo
story/ Paige Downie