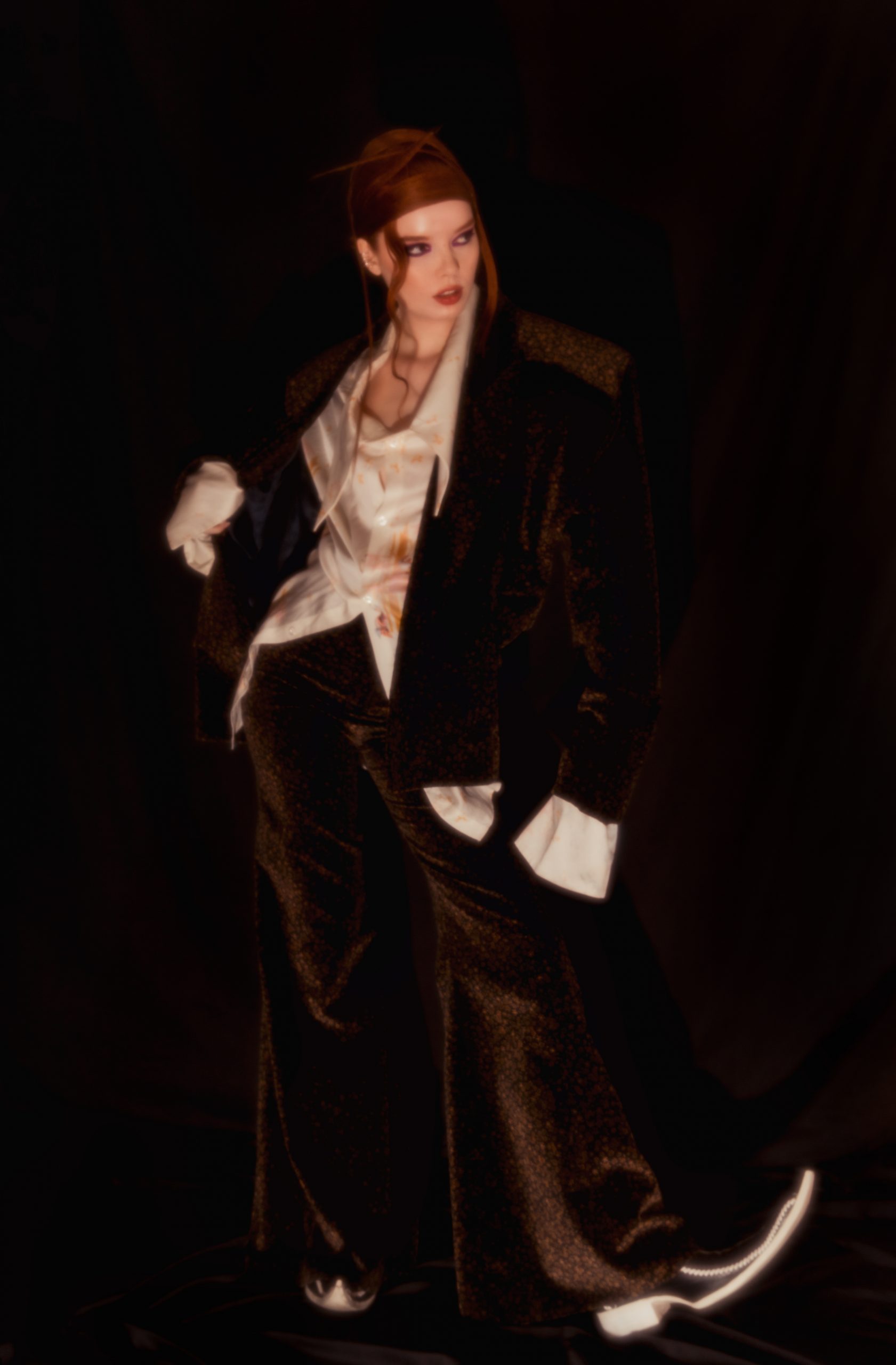 Full Look, Floyd Hogan. Boots, Stylist's Own.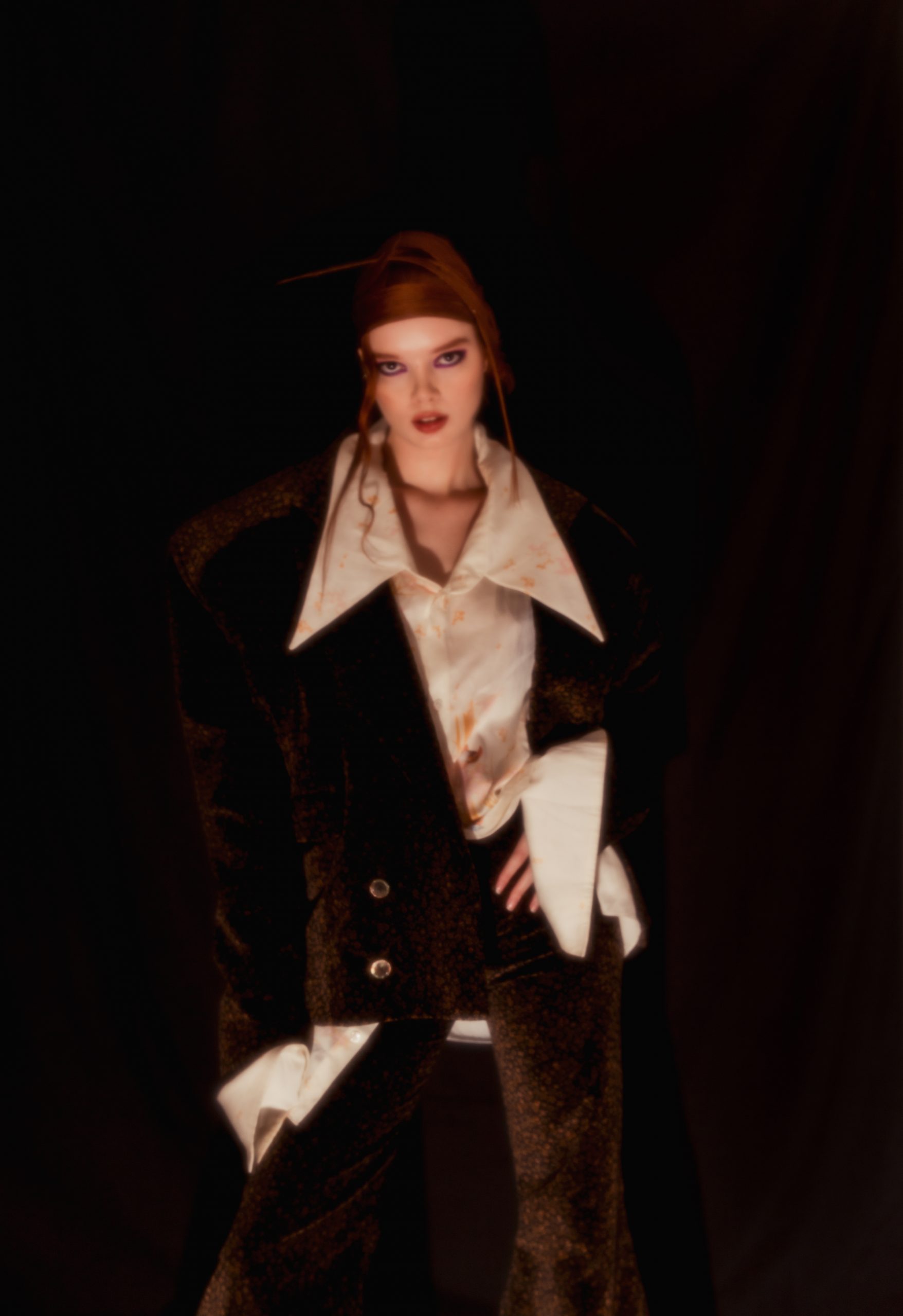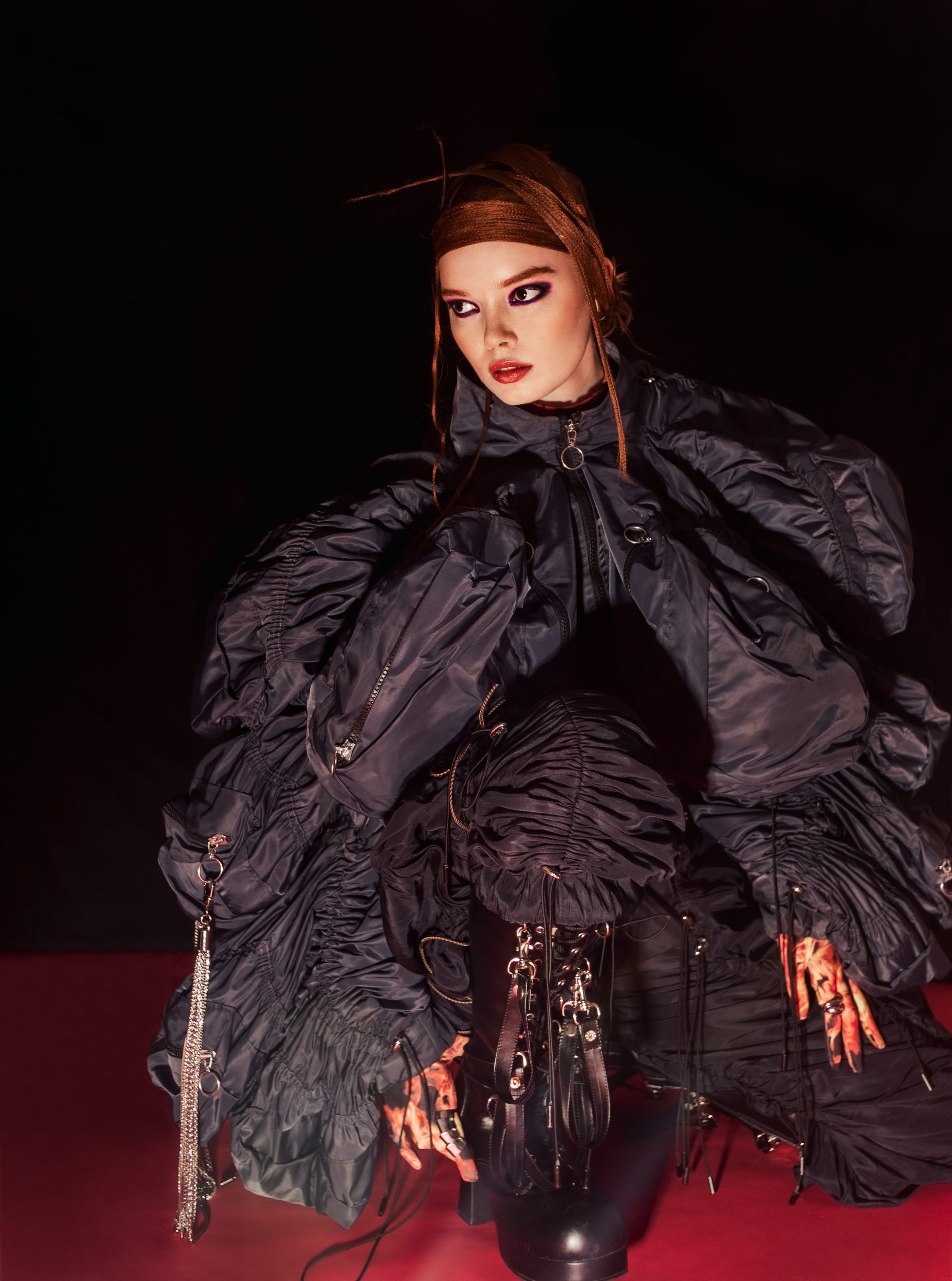 Puffer jacket and Pants, Floyd Hogan. Shoes, Demonia.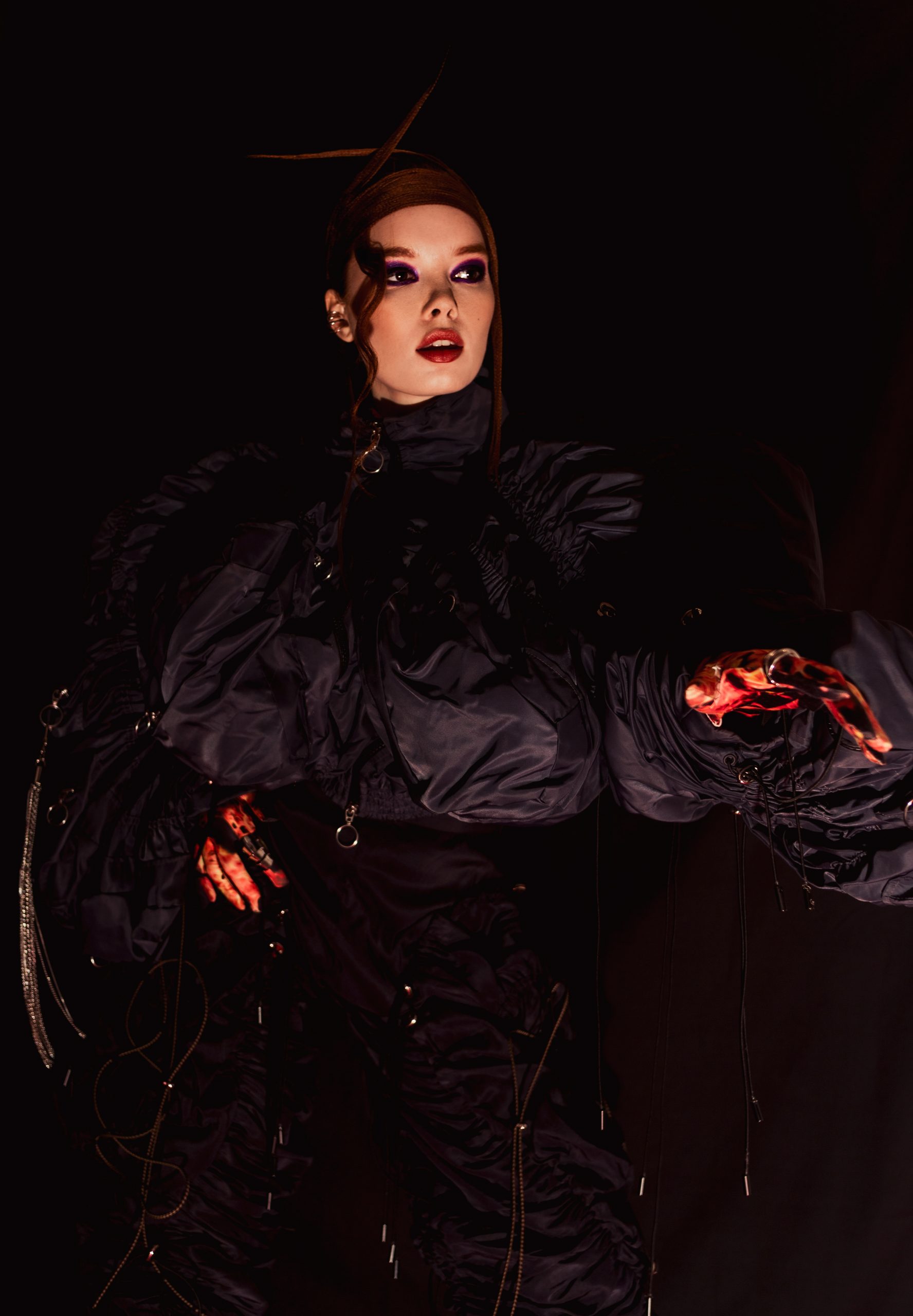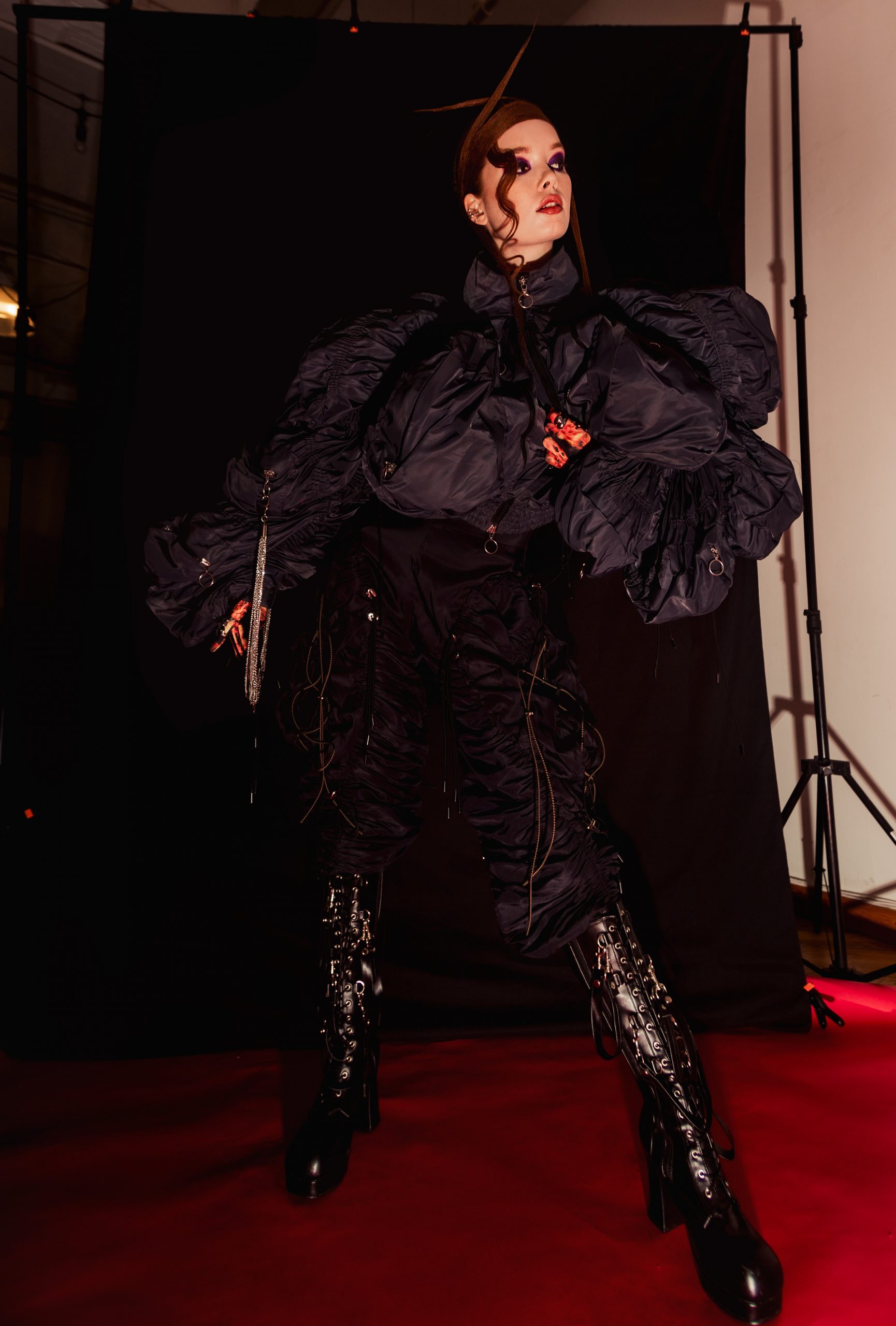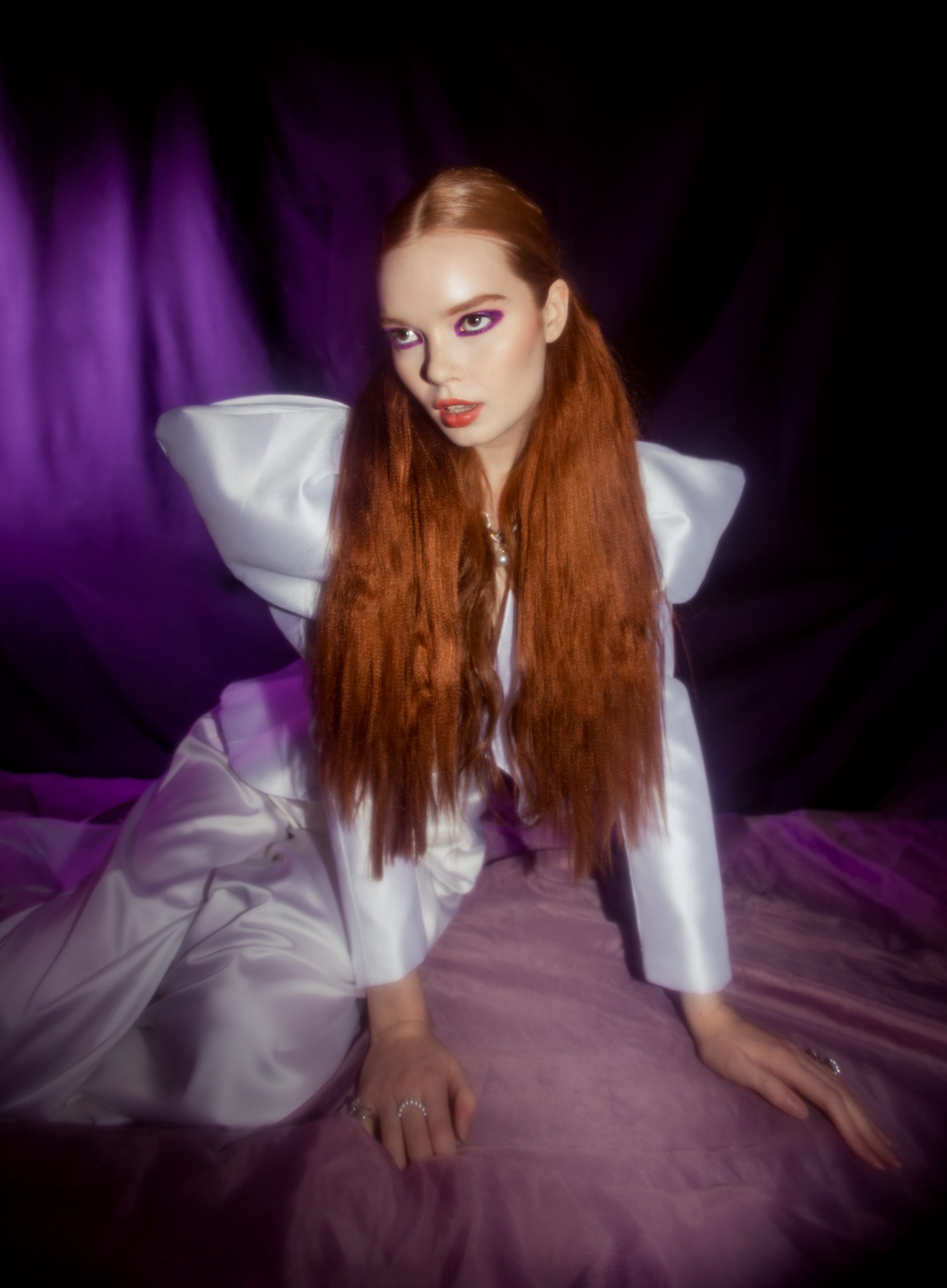 Full Look: ORAZ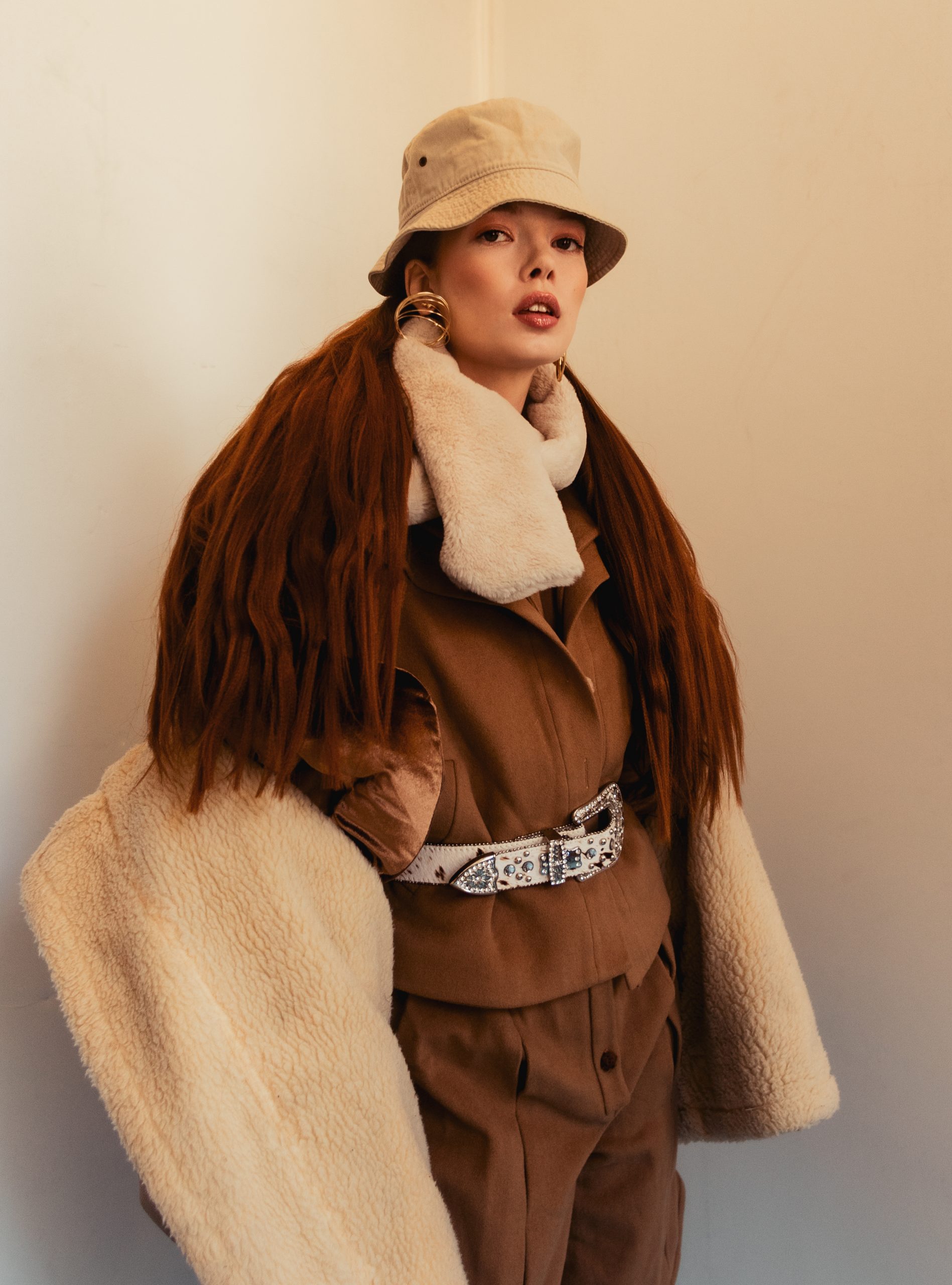 Suit, Jingqi Tang. Jacket, Stylist's own. Accessories, Stylist's own.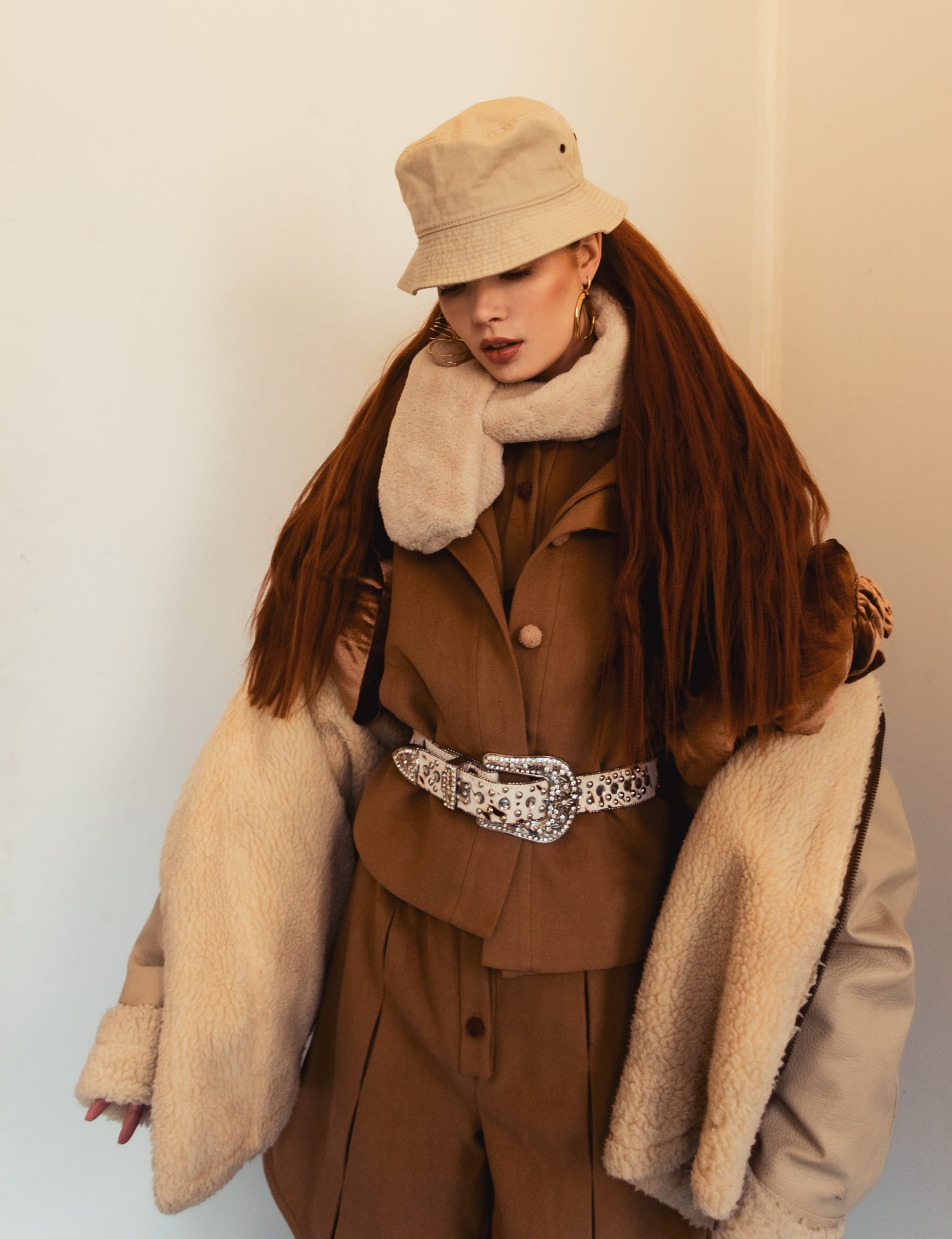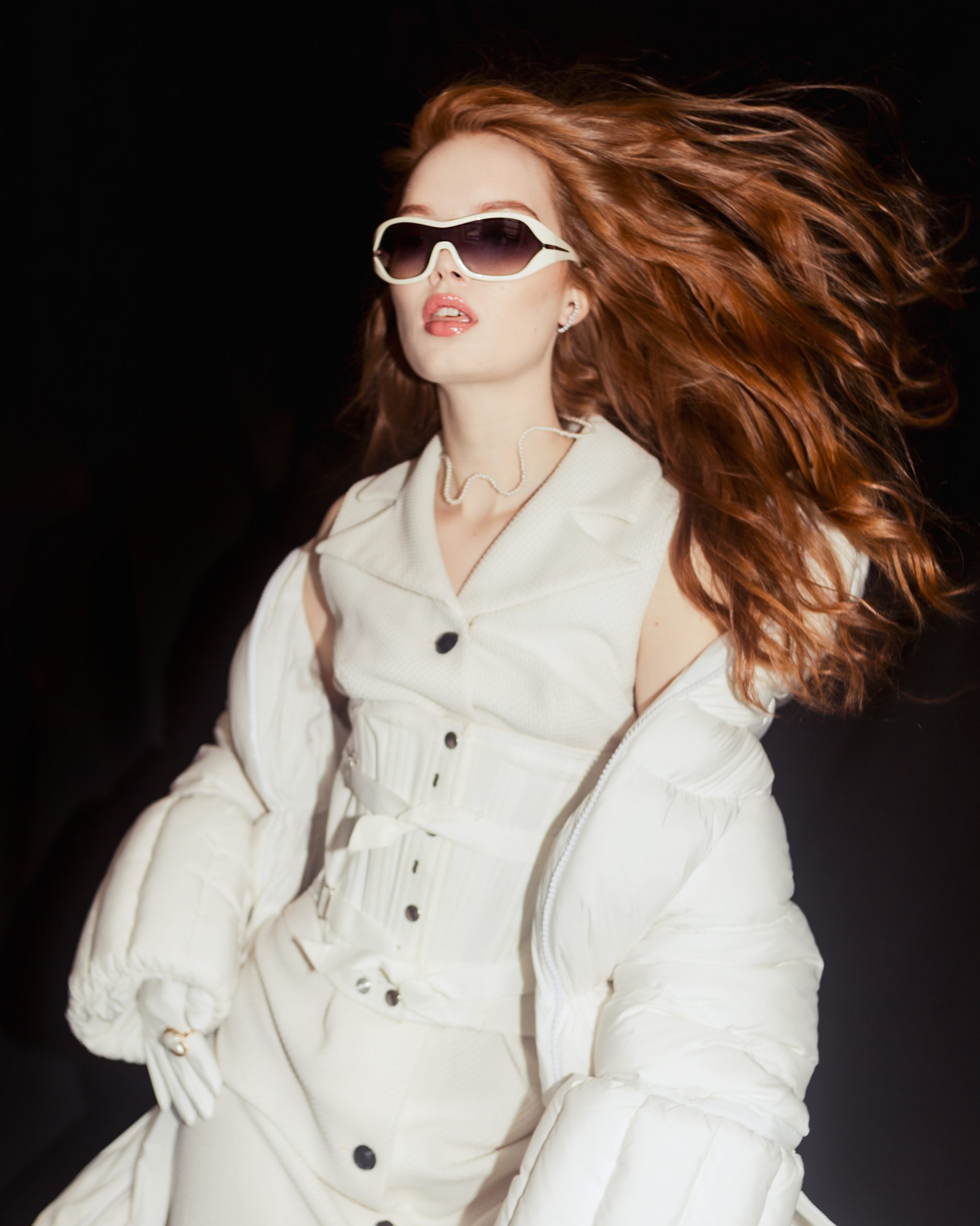 Puffer jacket, Jingqi Tang. Sunglasses, Prada. Dress, Stylist's Own.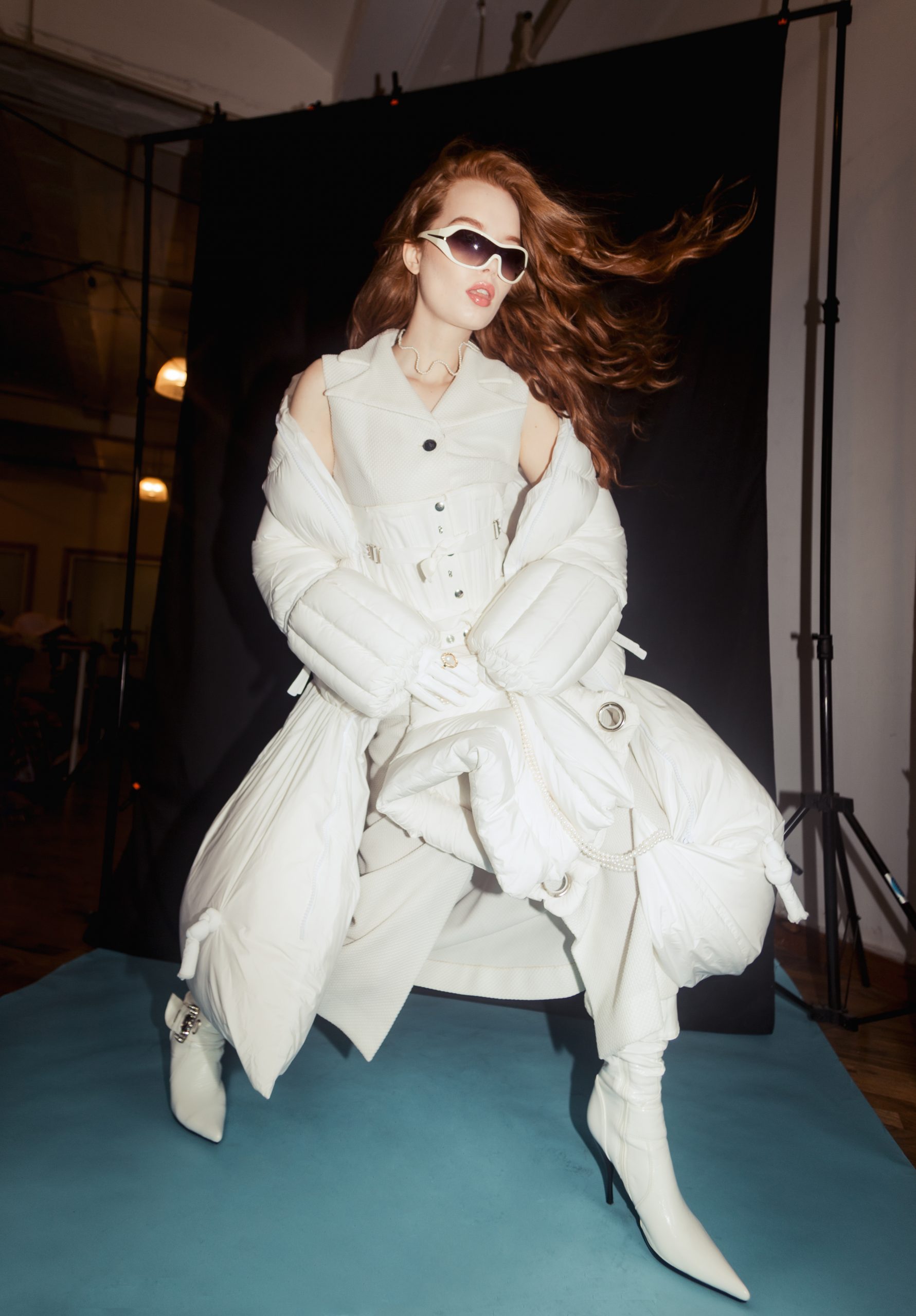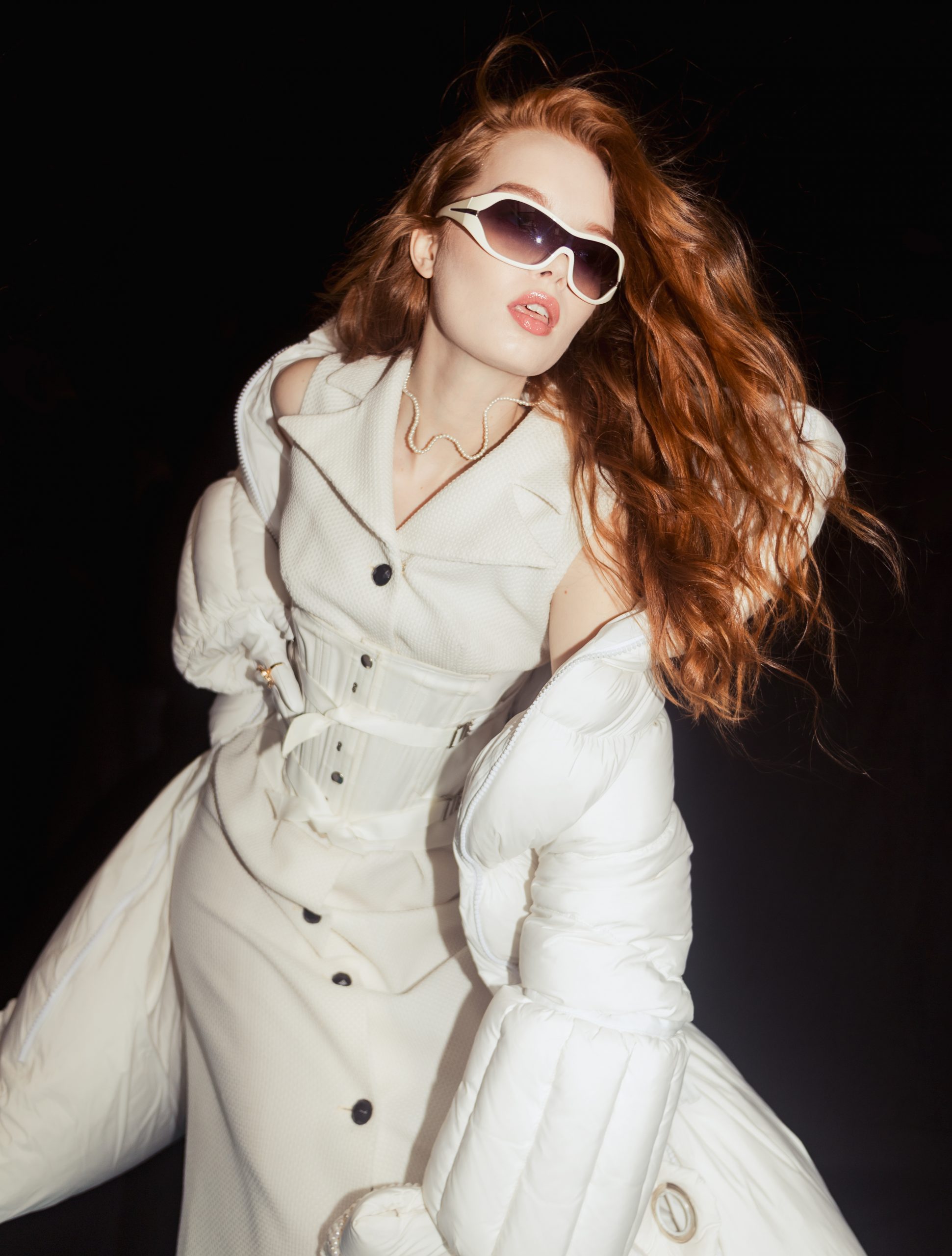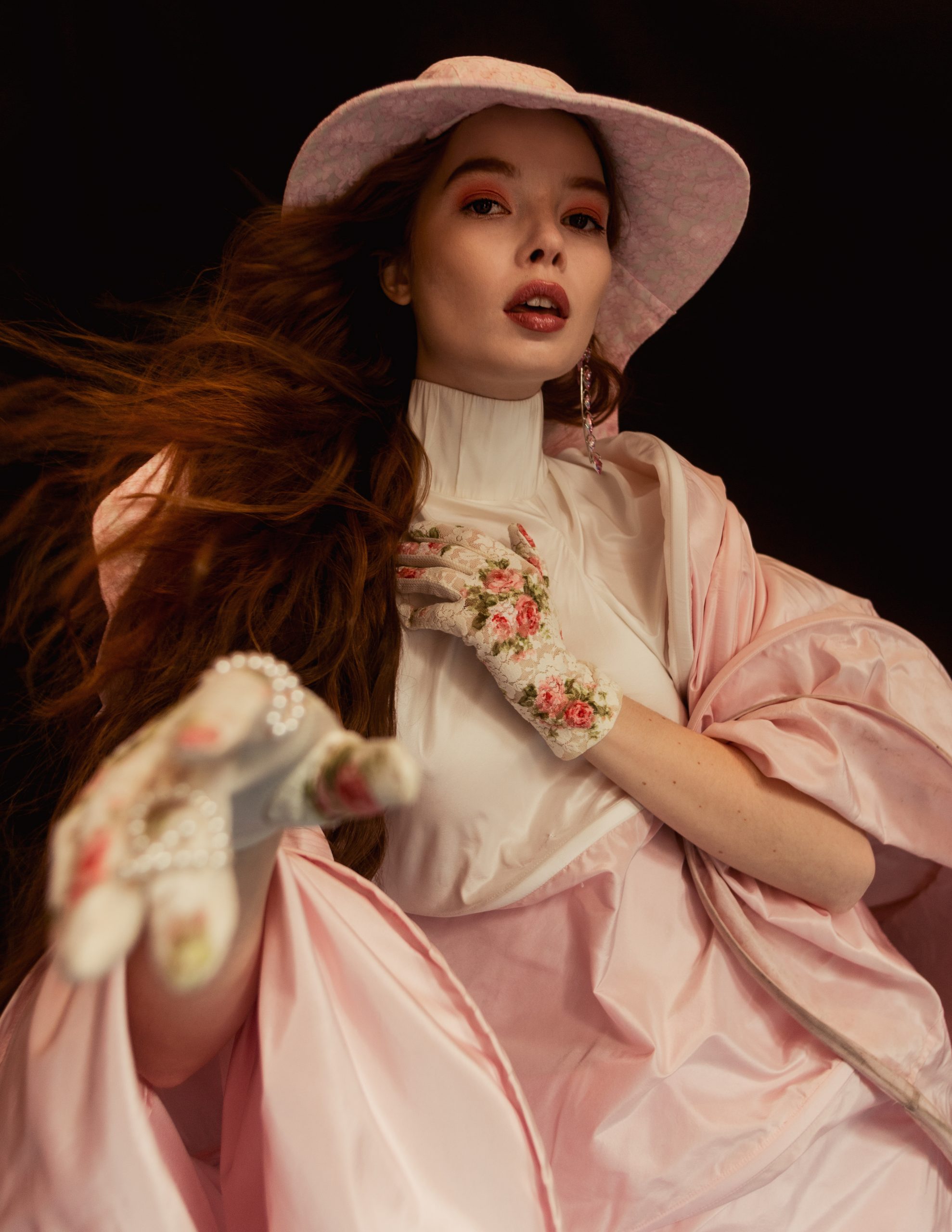 Dress and Hat, Arc Luo. Earring, Erresie7e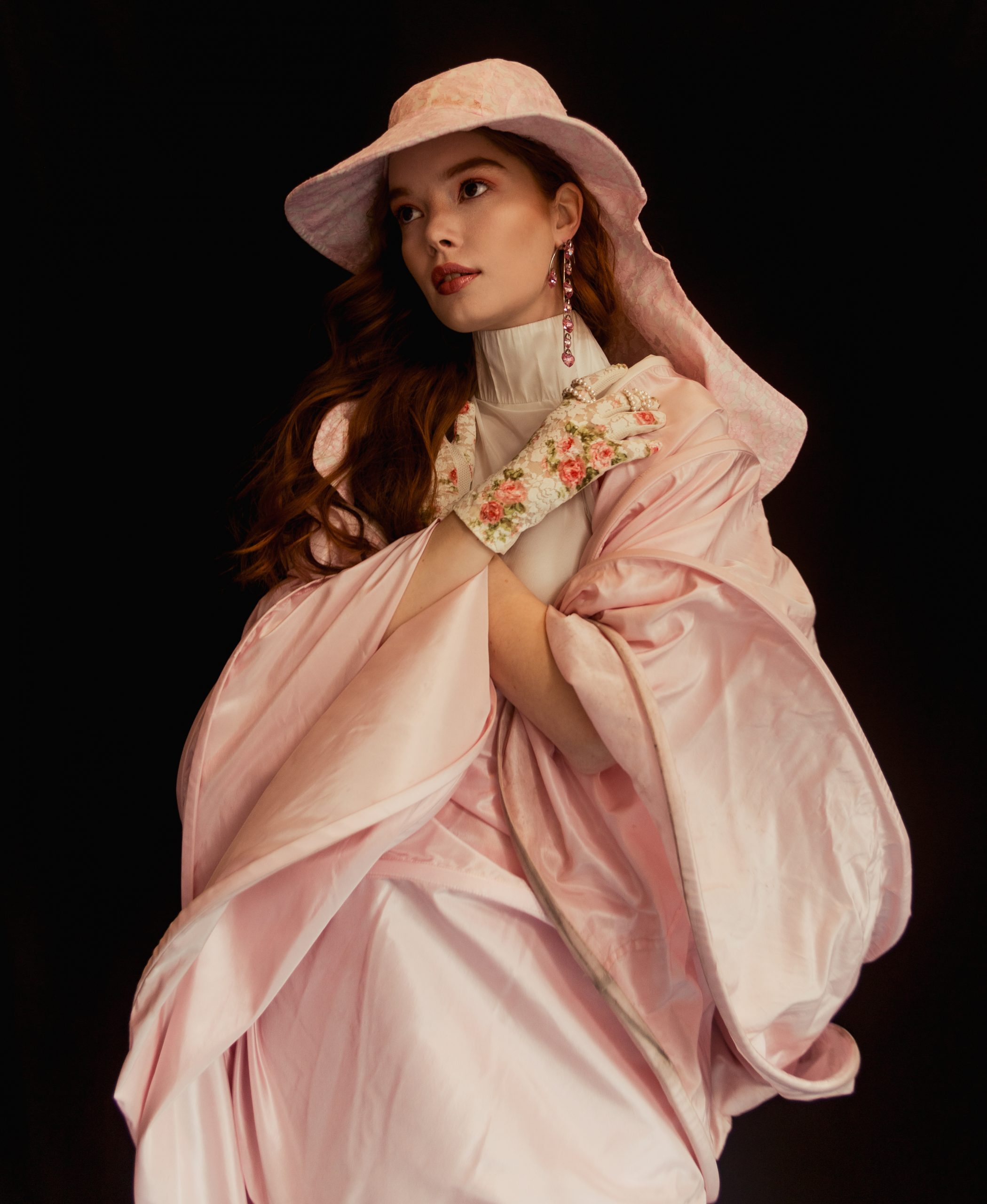 Photographer & Stylist: Nathan Sweet
Model: Anastasia Offutt  @statemgmt
Makeup Artist: Laurel Charleston
Hair Stylist: Martín Plascencia.
Hair Assistant: Jesús Arias