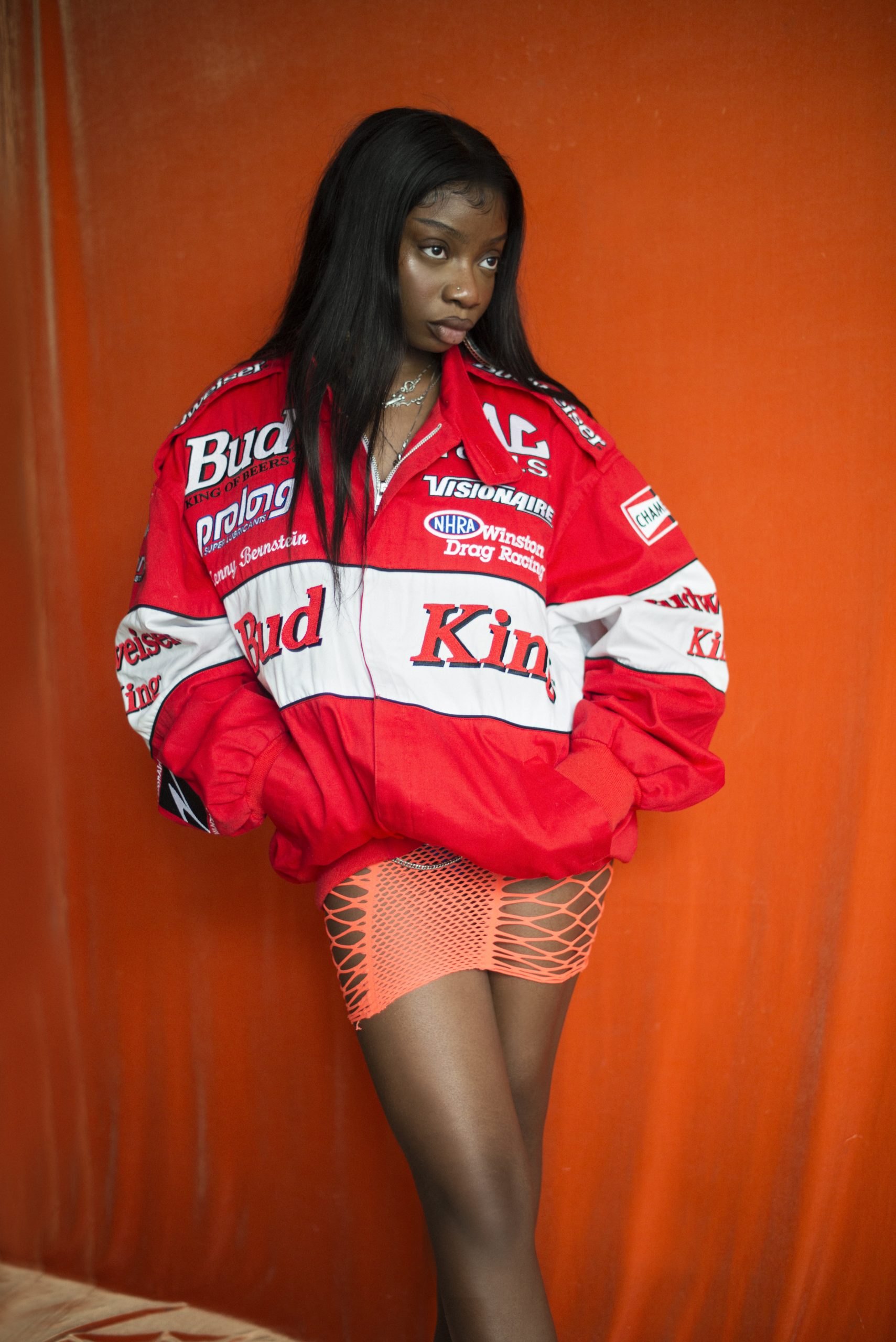 ANNA 
BLODA

 IS ONE OF THE MOST FEARLESS, SEXY, TALENTED BADASS BABES WE KNOW. HER PHOTOGRAPHY IS RAW, ENERGETIC AND IS THE TYPE OF WORK THAT PUMPS THROUGH THE VEINS OF NYC. CAPTURING EVERYTHING FROM FASHION TO KIDS ON THE STREET, SHE IS CONSTANTLY AT THE FOREFRONT OF THE UNDERGROUND. HER IMAGES AND LIFESTYLE ARE DOCUMENTING THE "NOW" OF TODAY.
IN 
BLODA

'S 

CHOICE

 SHE PRESENTS THE PEOPLE, PLACES AND THINGS SHE WANTS LADYGUNN TO KNOW ABOUT. TODAY IS KIMASA.

Tiffany Pollard. I always felt connected to her being a Capricorn and knowing what it's like to get all tunnel vision and focus on succeeding at something. Only thing is I'm not as outspoken and I really wish to be but don't find joy in bumping heads with people for no good reason.
Where do you go?
Nothings better than staying in bed and being fully comforted all around so whenever i need to recharge and think about life or whatever i find the comfiest position to do that in and that's likely in my bed
What is love?
Love to me is when a person can fully count on you to look out for their best interest and they can be sure that you'll never bring negative energy around them because when you love someone you just want to see them happy. The world is a mess as it is I want the person I love to know that when they're with me it is a completely safe space.
What does fashion mean to you?
Fashion is expression. I'm not naturally talkative in many situations so I feel putting an outfit together says the most about me without saying anything at all. I've always appreciated all types of art media growing up and fashion was one of the ways you can incorporate yourself into art instead of just observing in it.
What are you dreaming about?
Currently I'm dreaming of doing more shoots and more interviews and more more more. I've finally moved to NYC just a couple months ago and am hungry for some action.