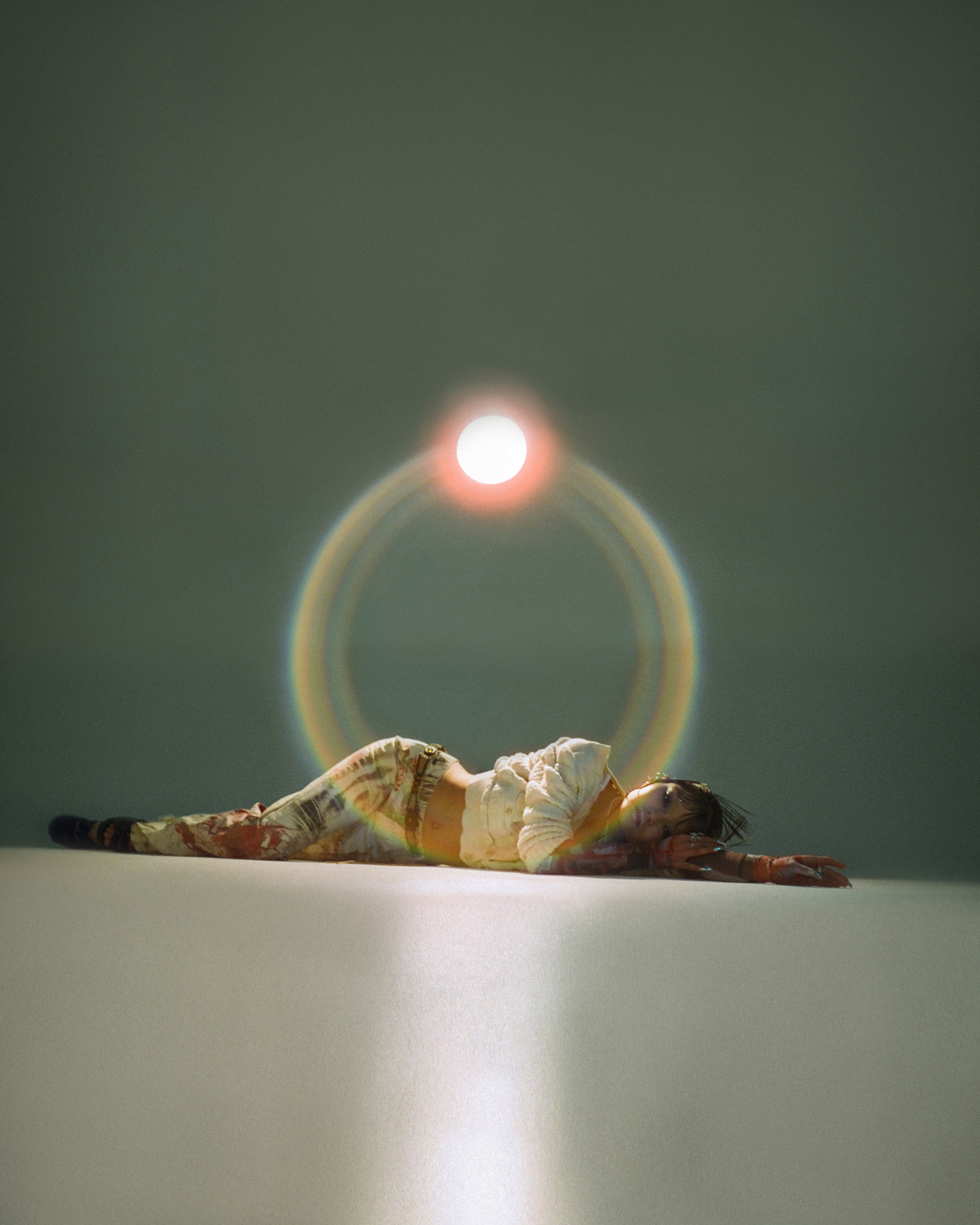 CARDIGAN: Chanel TOP: Ann Demeulemeester TROUSERS: Just Cavalli GLOVES: Chopova Lowena BELT: Vintage
Discomfort inside our skin, leaking into our head and body, we feel the intense pressure of the self we had formed for their perception all those years ago.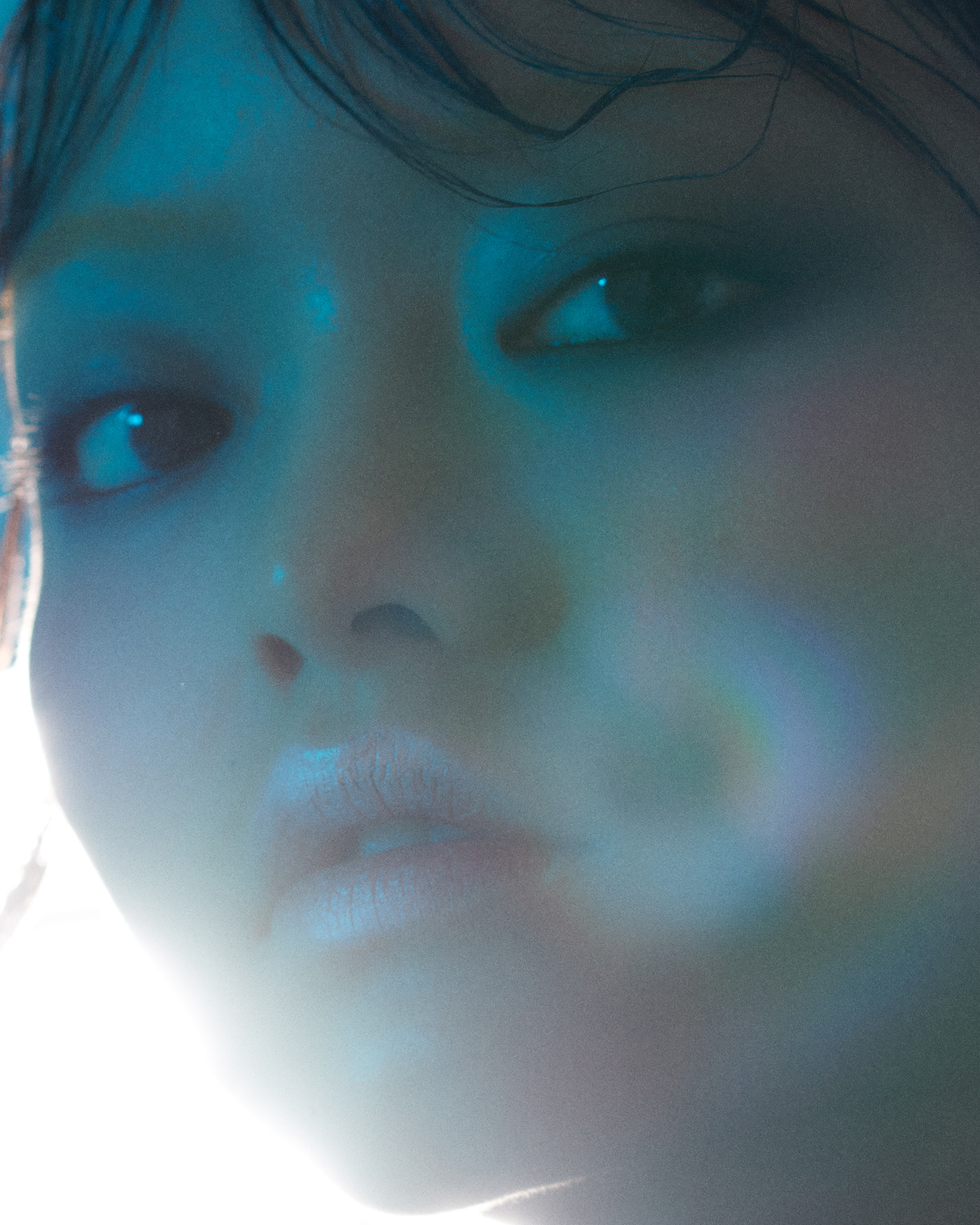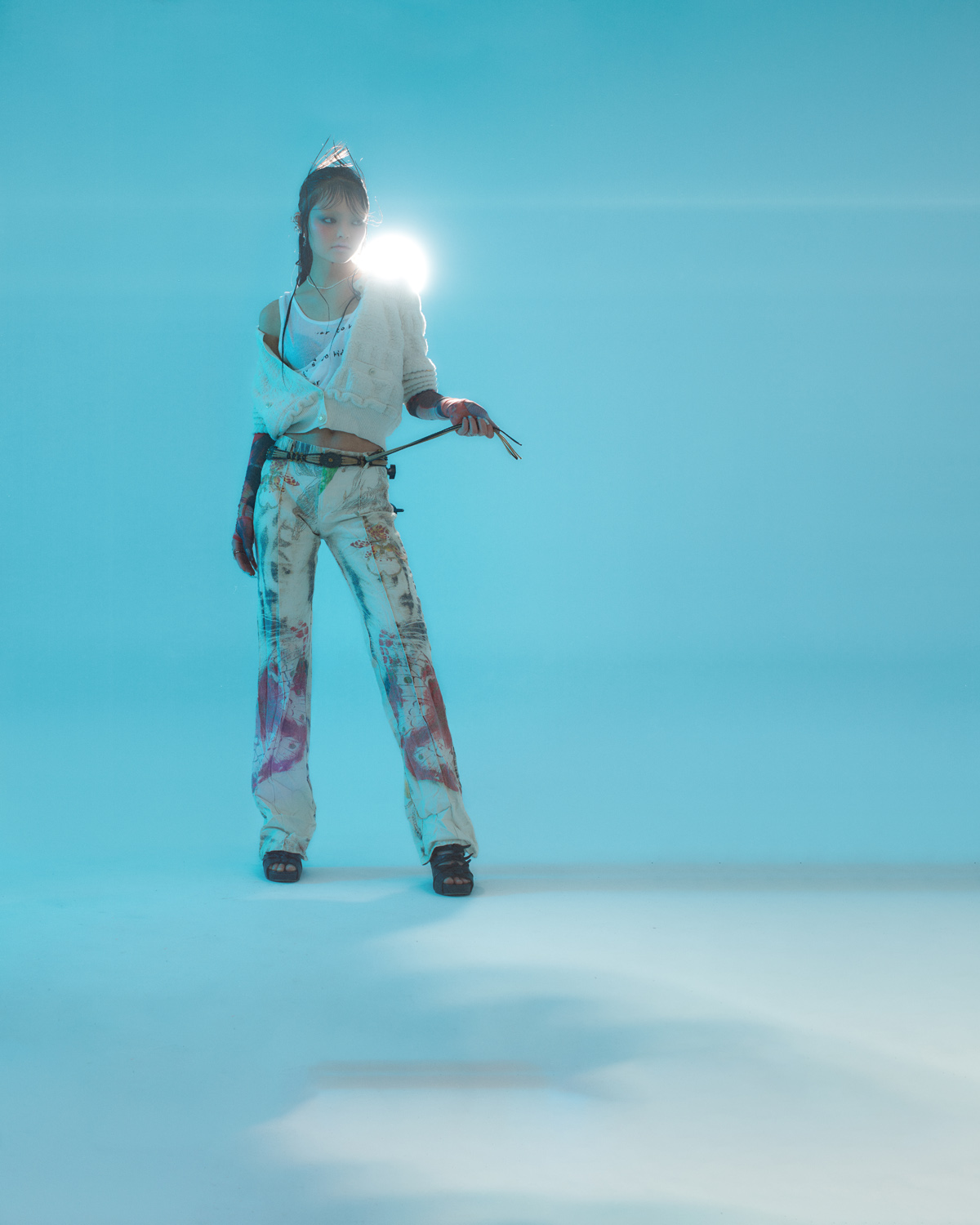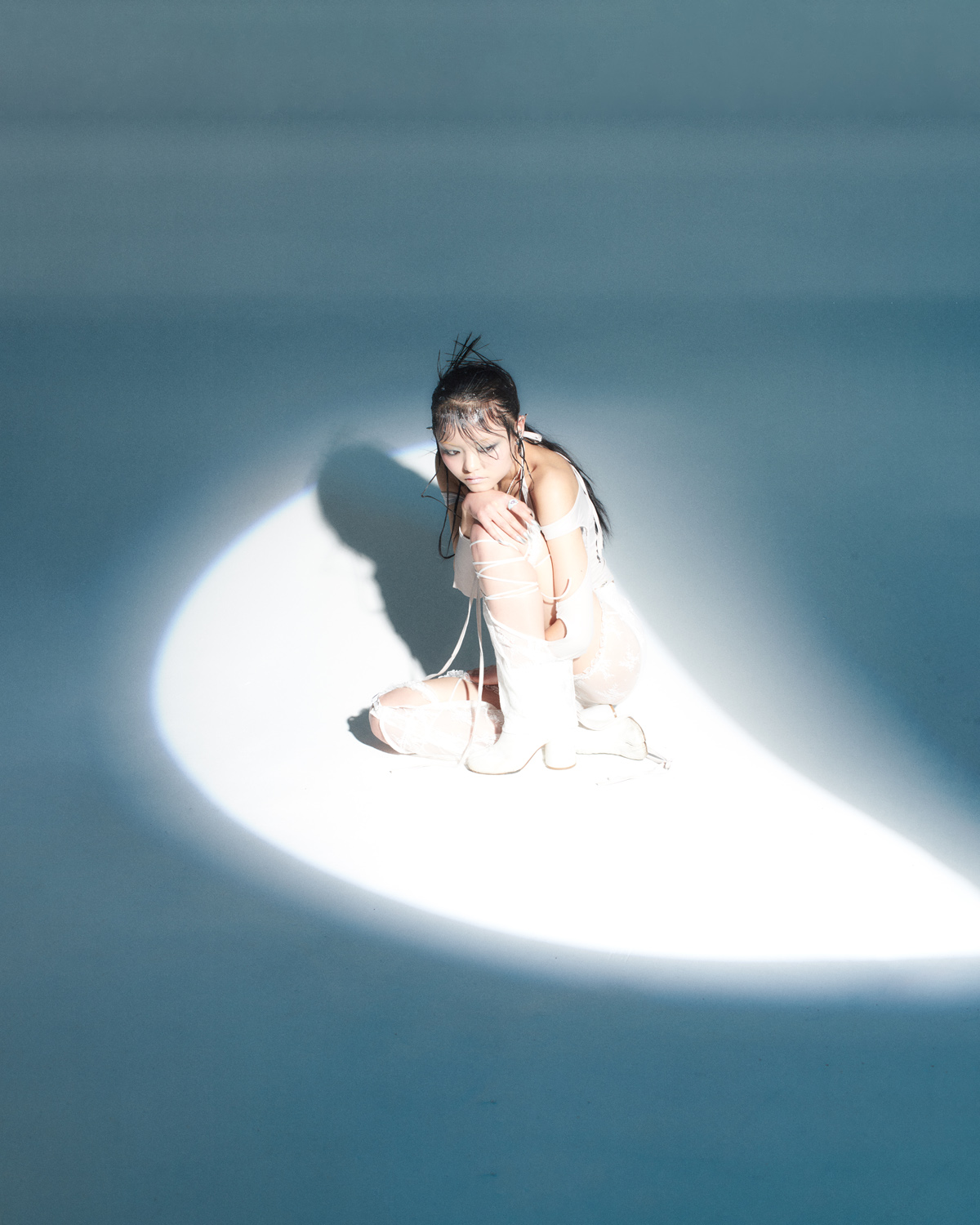 TOP: Hyein Seo BOTTOM: Razorr Studio SHOES: Maison Margiela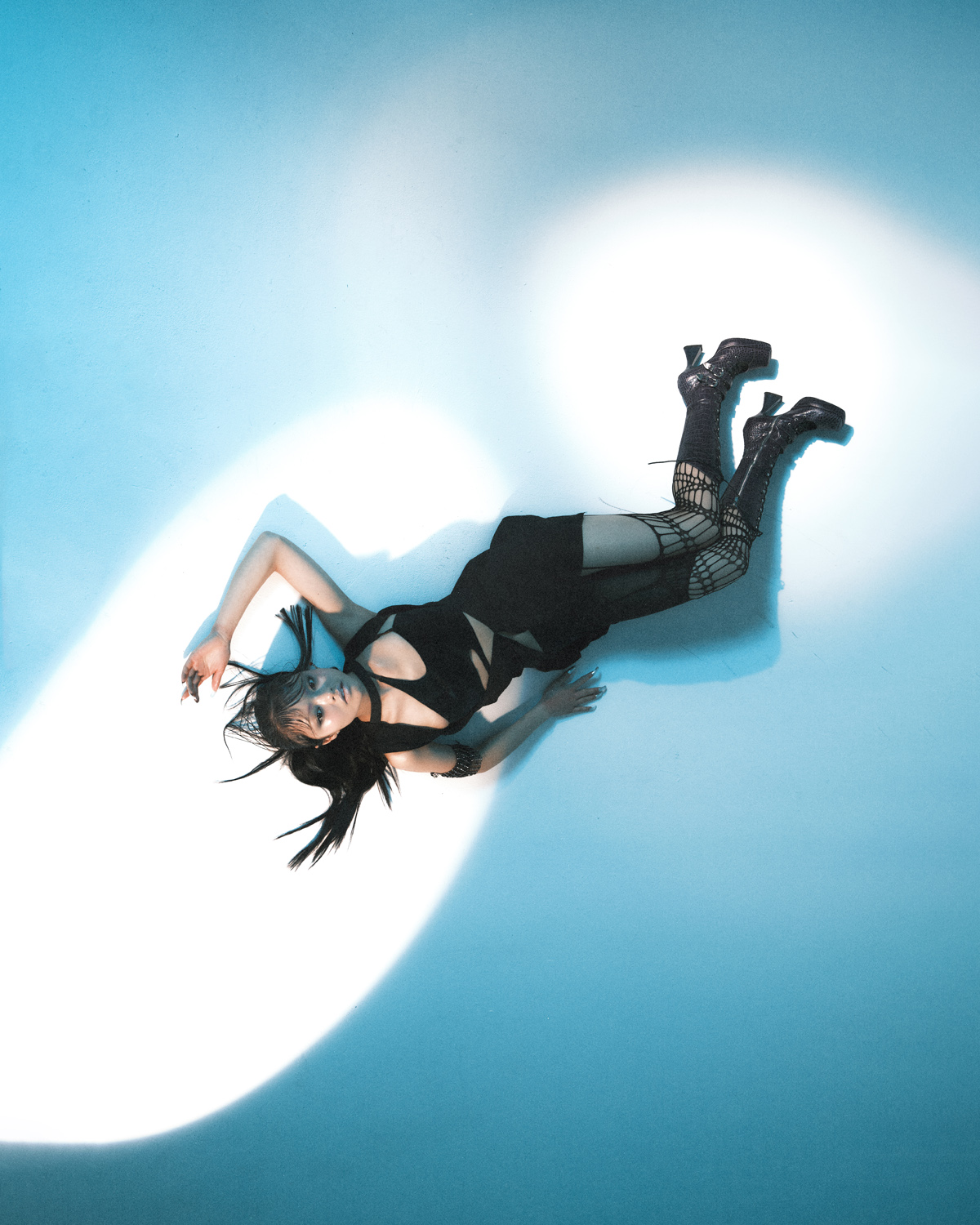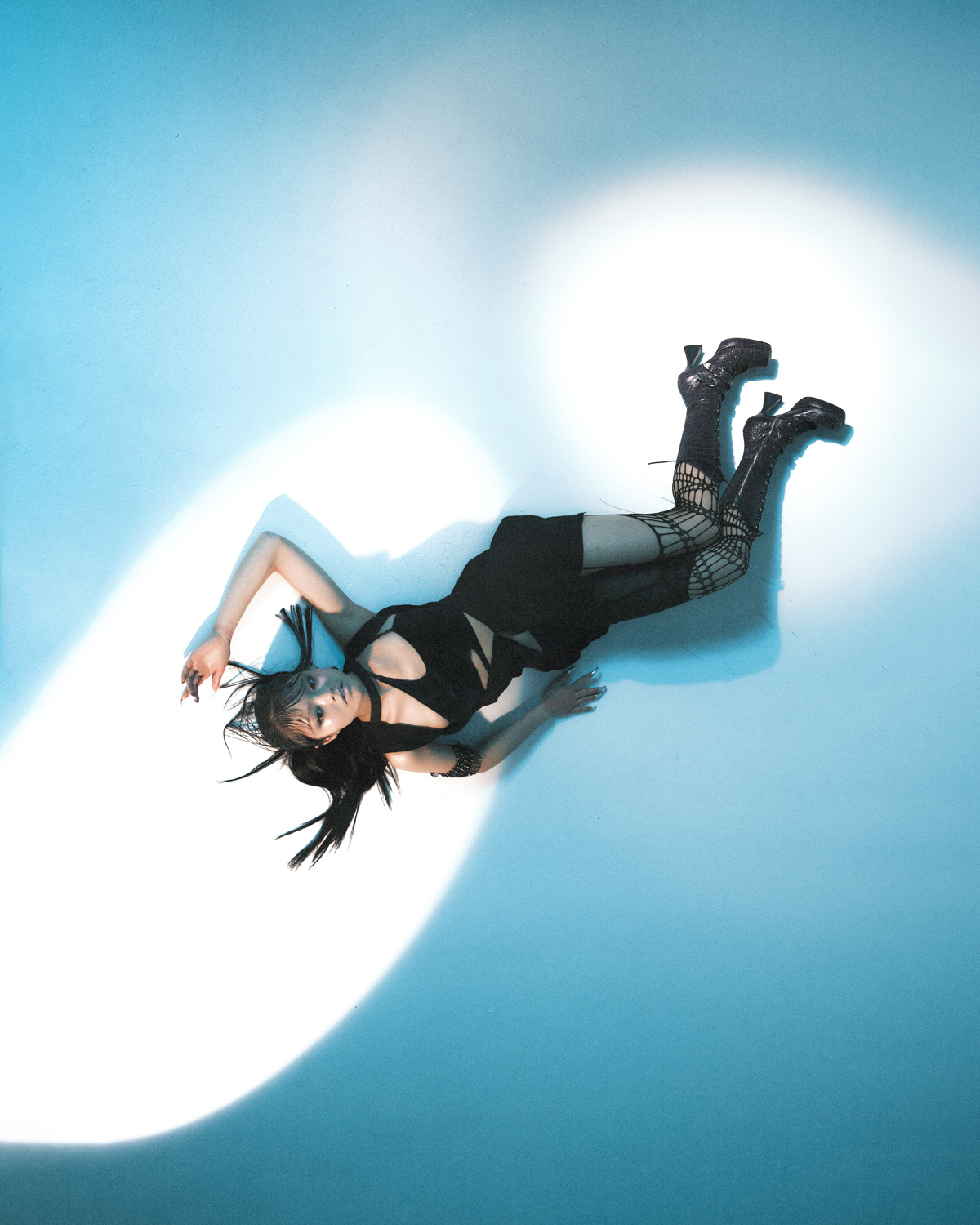 TOP: Rick Owens BRA: Didu SHORTS: Oinkoink SHOES: NoDress SOCKS: ARIADNAw
The night sky, beneath the weight of infinite stars burning through our empty chest.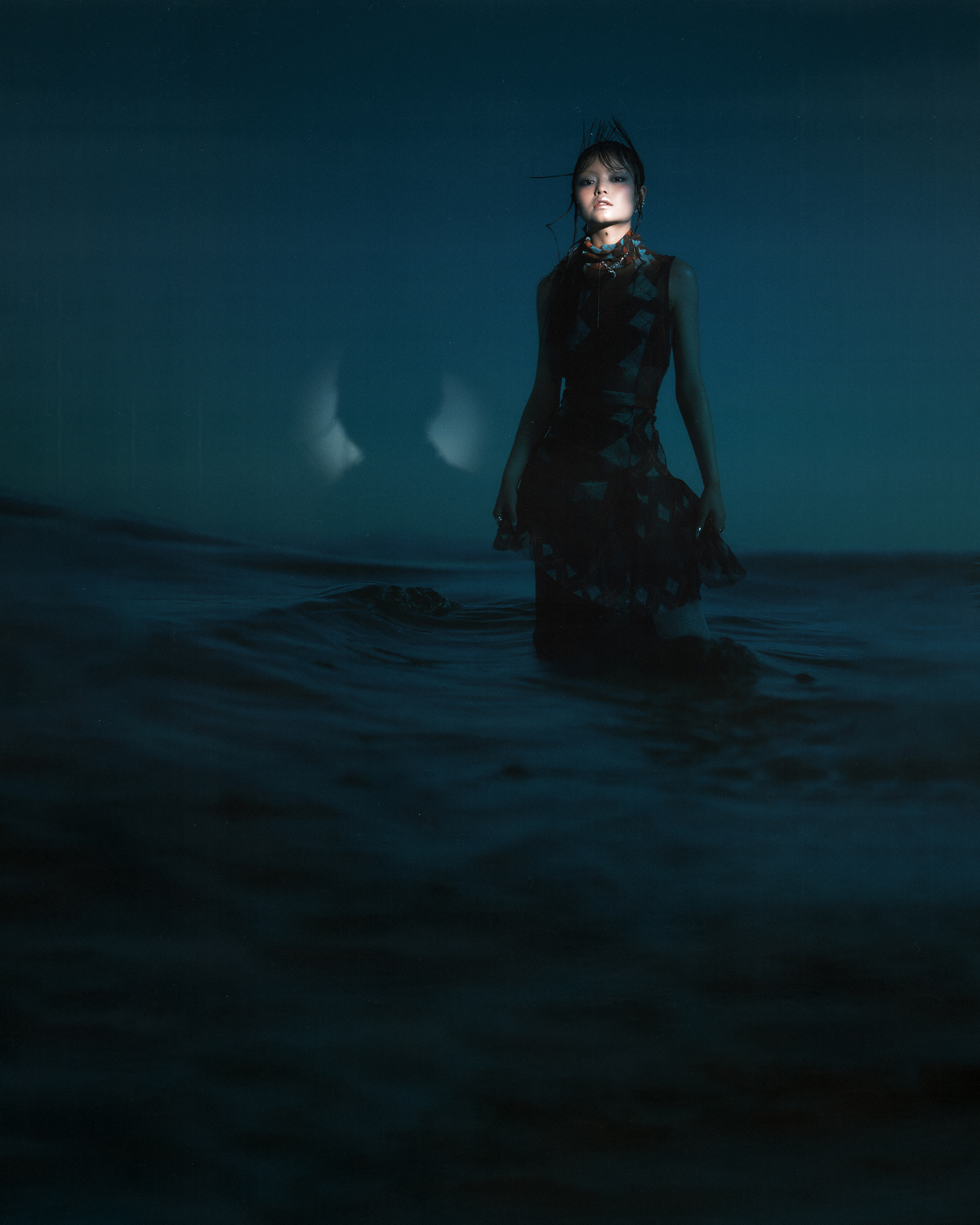 DRESS: Jean Paul Gauthier TIGHTS: GivenRaven SHOES: Shushu/Tong
The moon keeps watchful eyes
over us as we embrace the night
sky.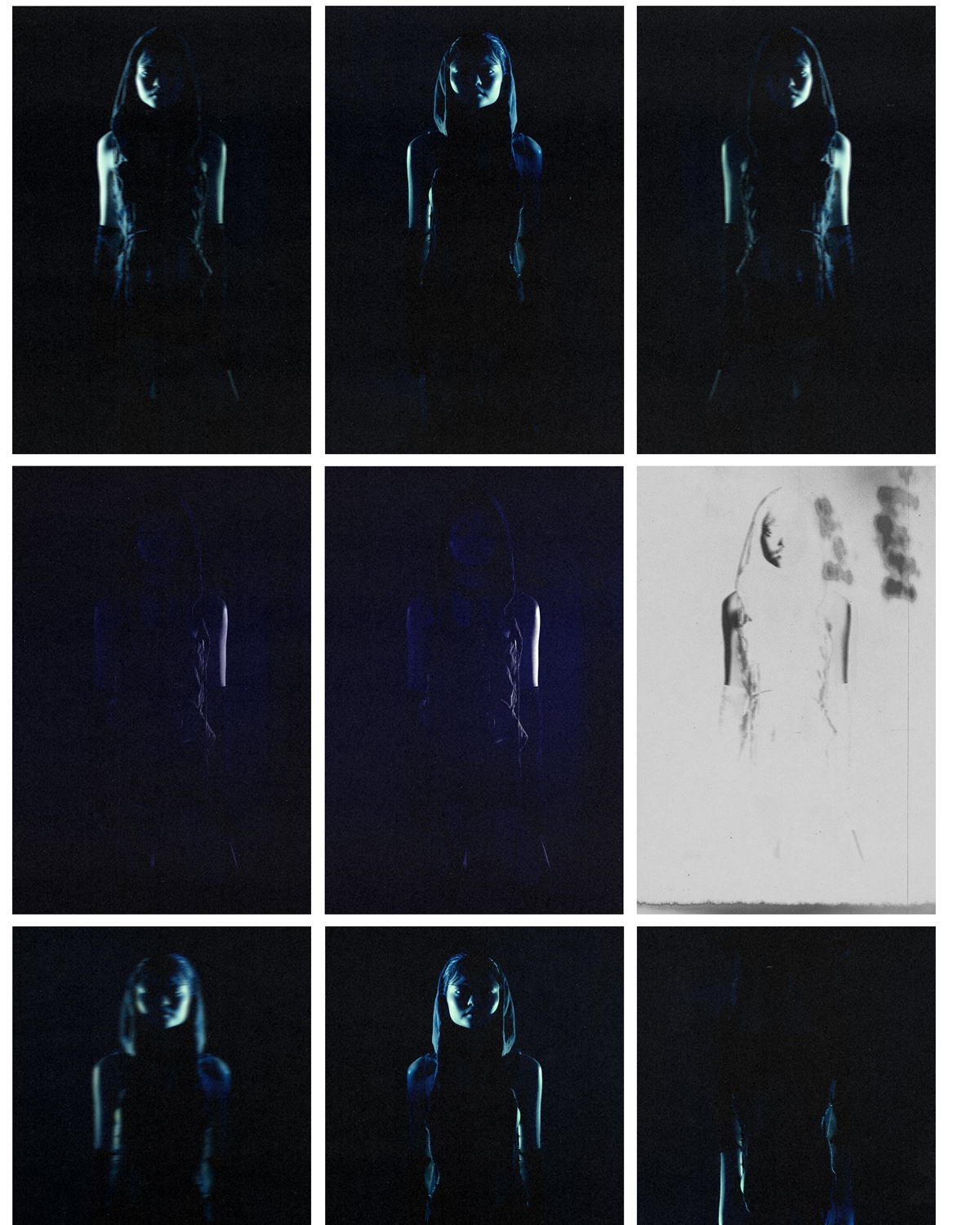 TOP: Hyein Seo TROUSERS: CSFC SHOES: Shushu/Tong NECK SCARF: Glee Rainbow
Eclipse.
The same darkness we feared is
now veiling all light, engulfing our
body entirely.
an eclipse from within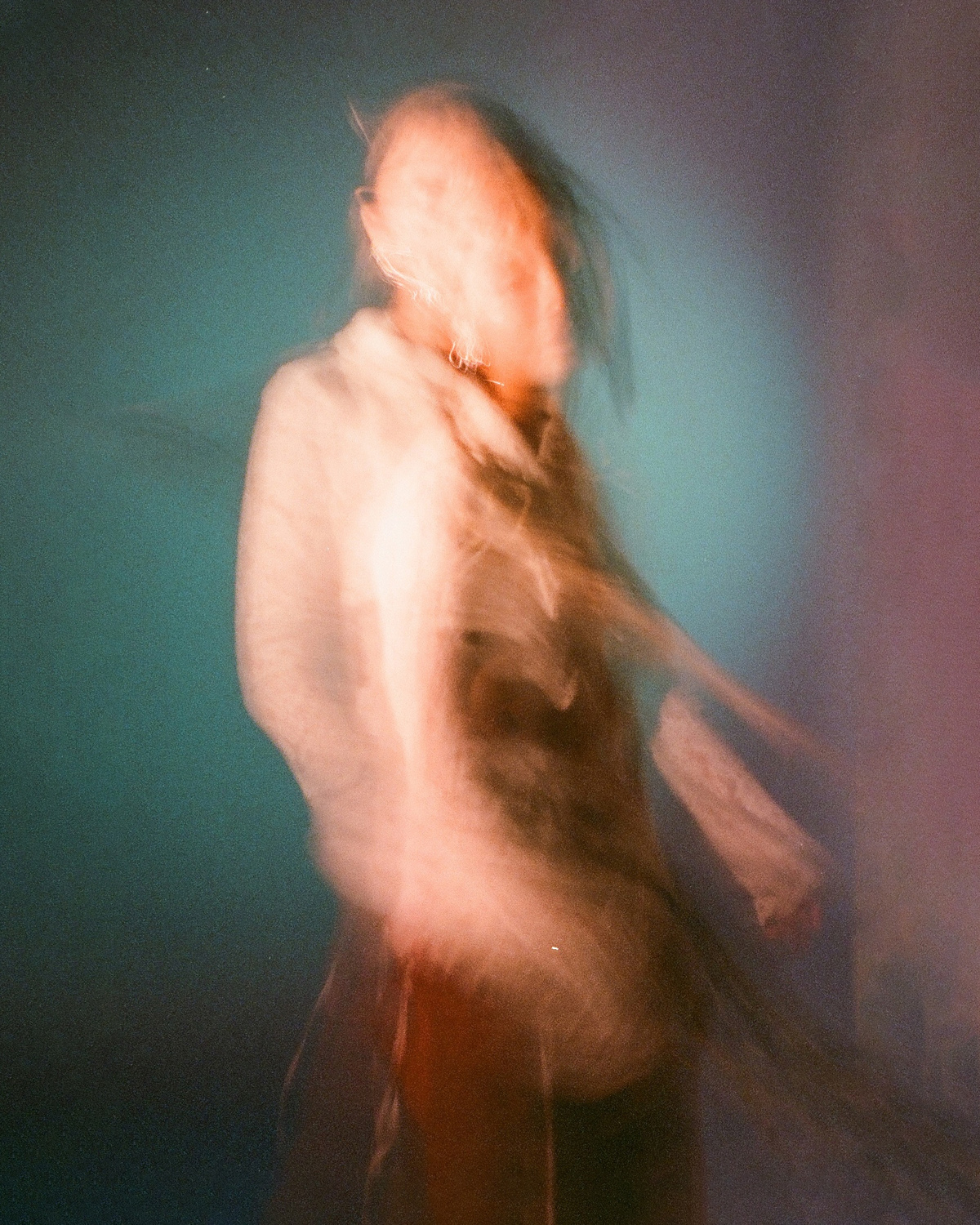 TOP: NONAME SPACE SKIRT: Maison Margiela SHOES: Rick Owens BELT: Strike A Pose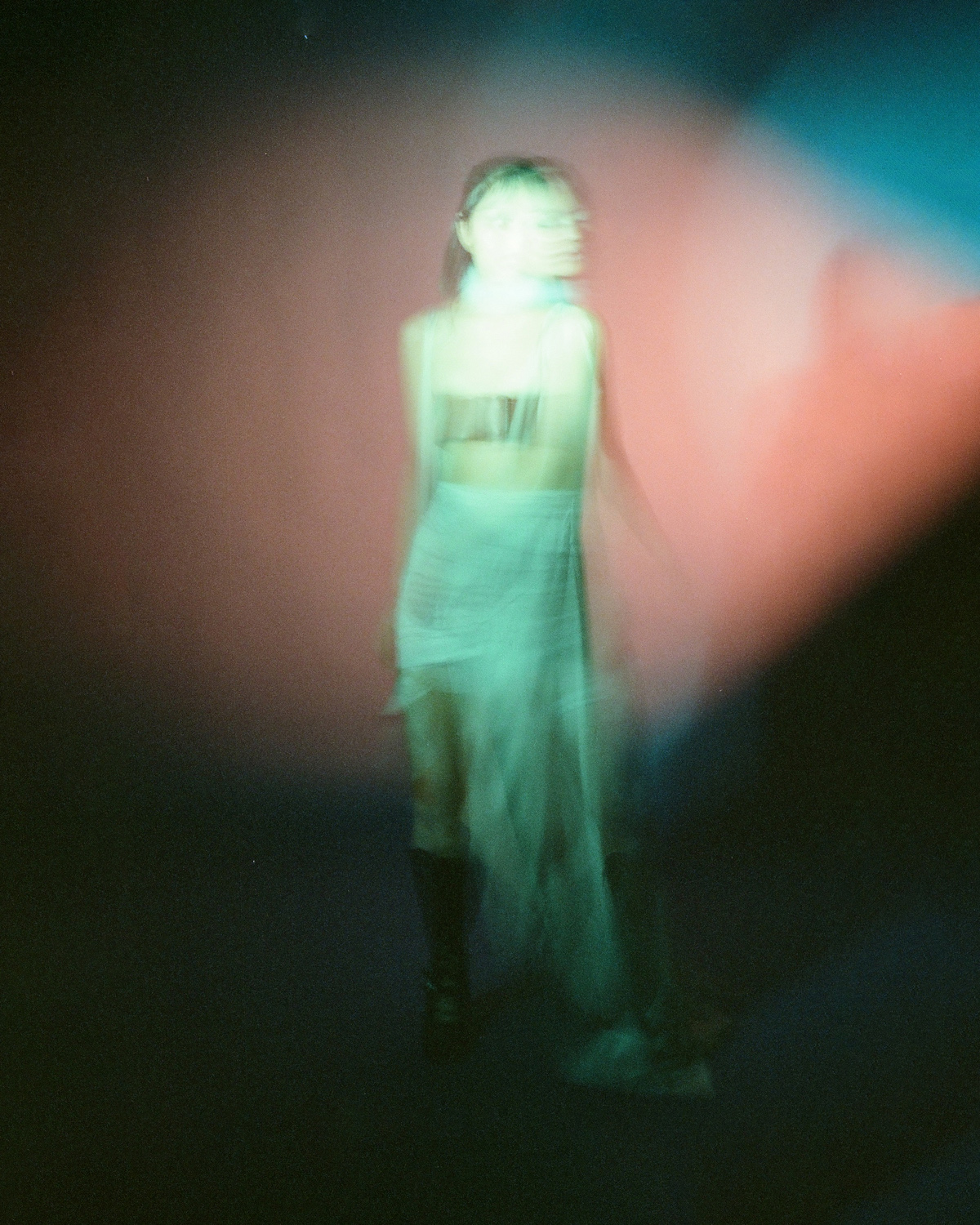 BELT: Haider Ackermann DRESS: Maison Margiela SKIRT: Hyein Seo SHOES: NoDress NECKLACE: JOJOclub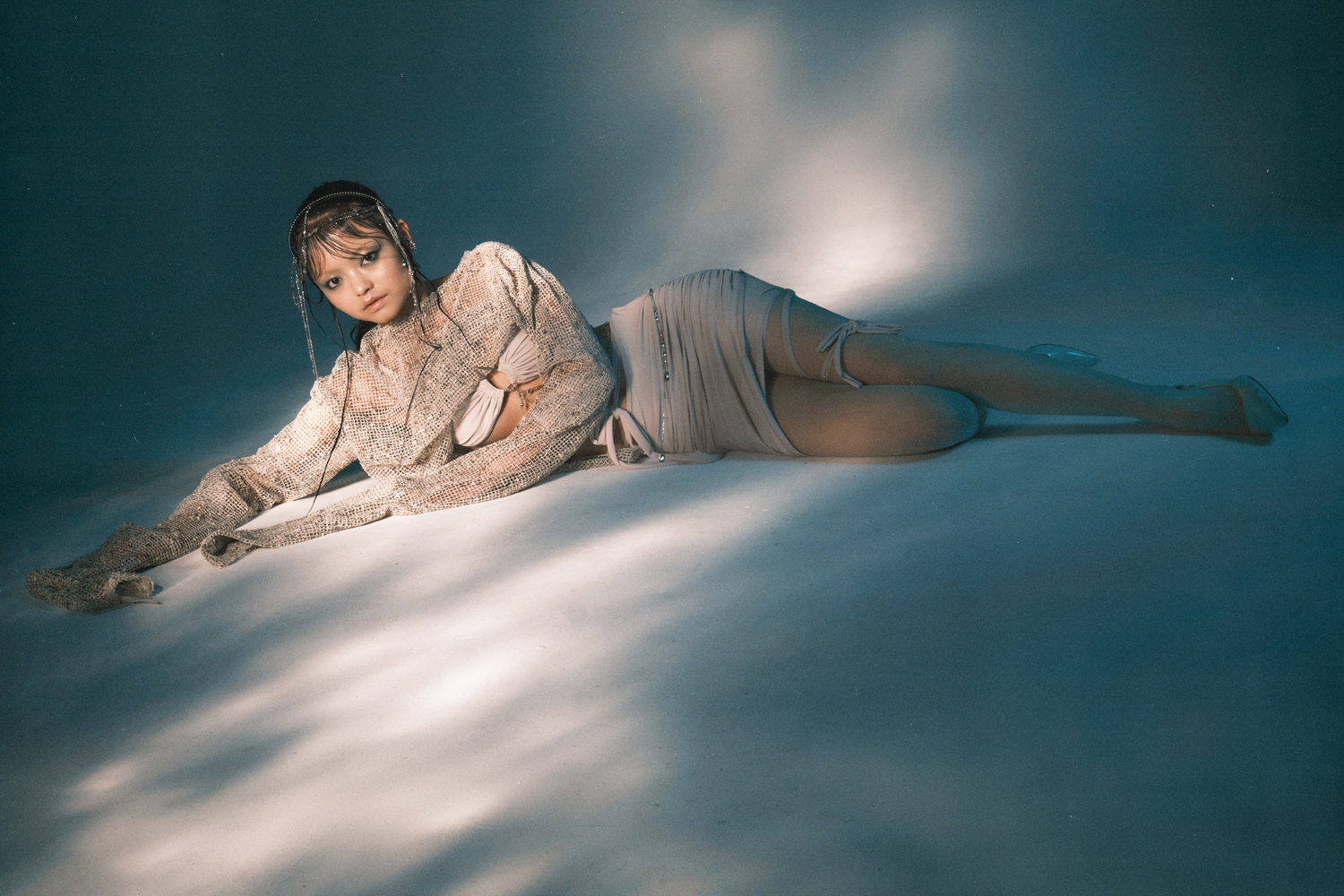 TOP: vaegabond.ces TOP UNDER: Hyein Seo SKIRT: Hyein Seo SHOES: Prada HEADPIECE: Hyein Seo
Director + Photographer Zach Phan @zachphan
assisted by

Seyna Rose @seynarose
Co-Art Director + Stylist Yuyu Wang @_yuyuwang_
Model Lili-May @lili_rhe
from

Anita Norris Model Management @anm_mgmt