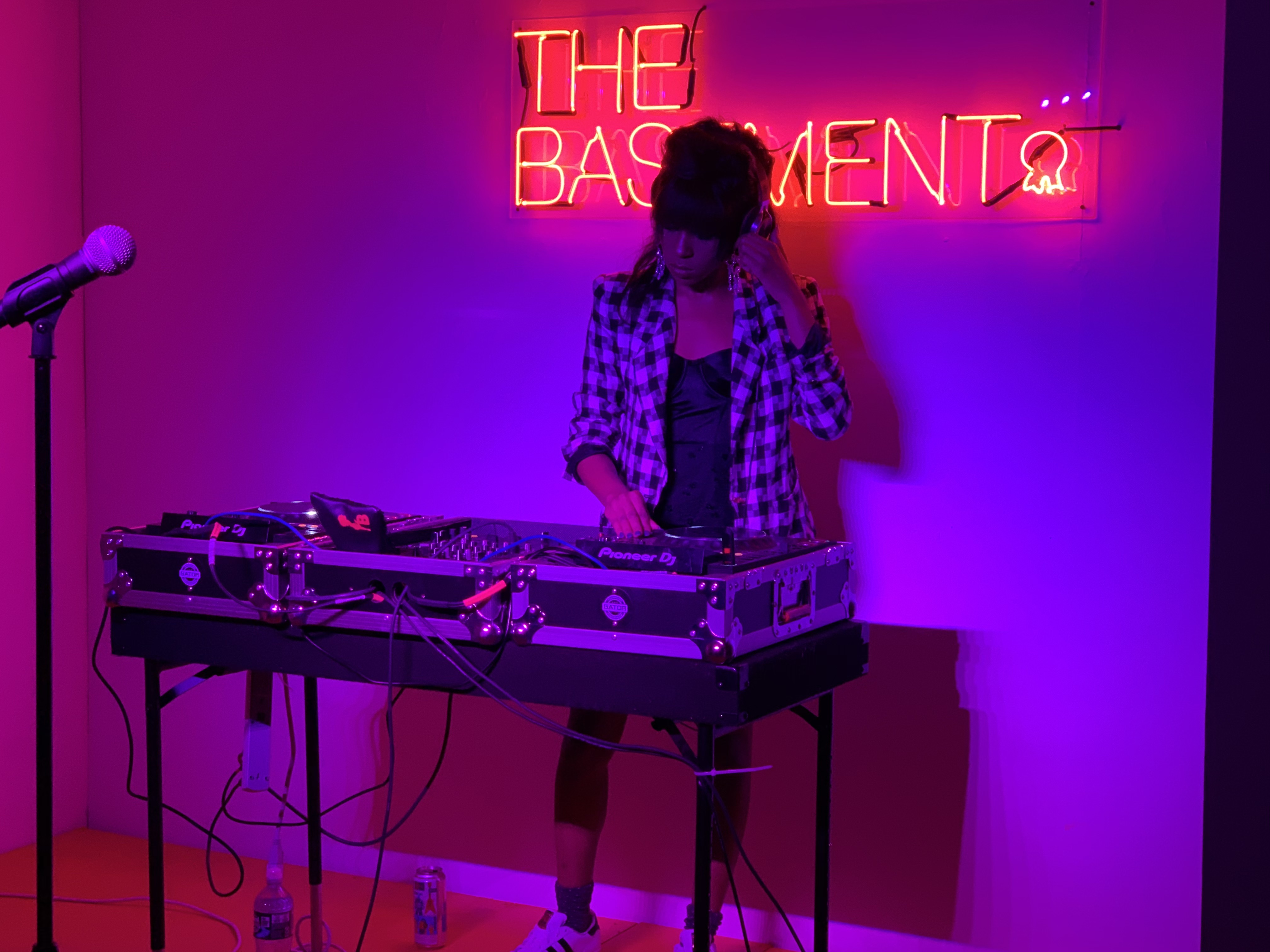 Words/Robert Frezza
Photos/Robert Frezza
Ladygunn was invited to an evening of hip hop this weekend, which included a set from New York DJ Dylan Ali and Bronx rapper Maliibu Miitch, at the Basement on the Lower East Side. Both artists are at the top of their game here in NYC, ready to take the next step in their careers. We had a chance to sit down and talk with both aspiring artists that evening for a quick Q&A.
DJ Dylan Ali shared her prowess on the ones and the twos, as she played deep cuts from the 90s and early 2000s.
Why aren't there more female DJs in the mainstream right now, especially urban DJs?
The problem is there are an abundance of female DJs and not everyone is getting the same visibility because a lot of brands and promoters want to book a lot of DJs with sex appeal or street cred. That binary, alone, is very very specific. I feel like you have to either mold yourself into that type of construct or be very talented that your undeniable. It's so much easier for male DJs for them to maneuver in different environments compared to that of a woman, or a woman of color, trans, or queer woman. Ultimately, it depends on whether you subscribe to the idea of whoever is spending money at the bars is the determining factors of these promoters' choices.
What are your favorite deep cuts to play?
I'm very much into French disco, "Crush" by Jhene, and a few trap artists that are emerging that I'm into: 645AR. He's from the Bronx but he has this DMV flow and I'm from the DMV area. DMV rappers: Shabazz, Money Marr, etc.
Who inspires you DJ wise?
My favorite DJ is Total Freedom. He does a lot of fashion and queer parties. He's open format but does electronic noise music spectrum. He will go from a Jersey beat to acid house to a 90s R&B throwback.
90s versus now. What do you like playing better?
It depends on the audience and depends on what I'm in the mood for because I get bored playing too much of both. I like staying between 89 and 2004. That's what I focus on. Sometimes I go into 07 and 08.
What's your current favorite accessory to wear?
I love gloves. I'm having a very big glove moment. I love big dangling earrings. I'm having a big 80s mod moment right now.
What's next for you?
The rest of the year I'm doing more deejaying, but in 2020 I want to go into acting.
You will still DJ though, right?
I'm still gonna dj until I'm 90.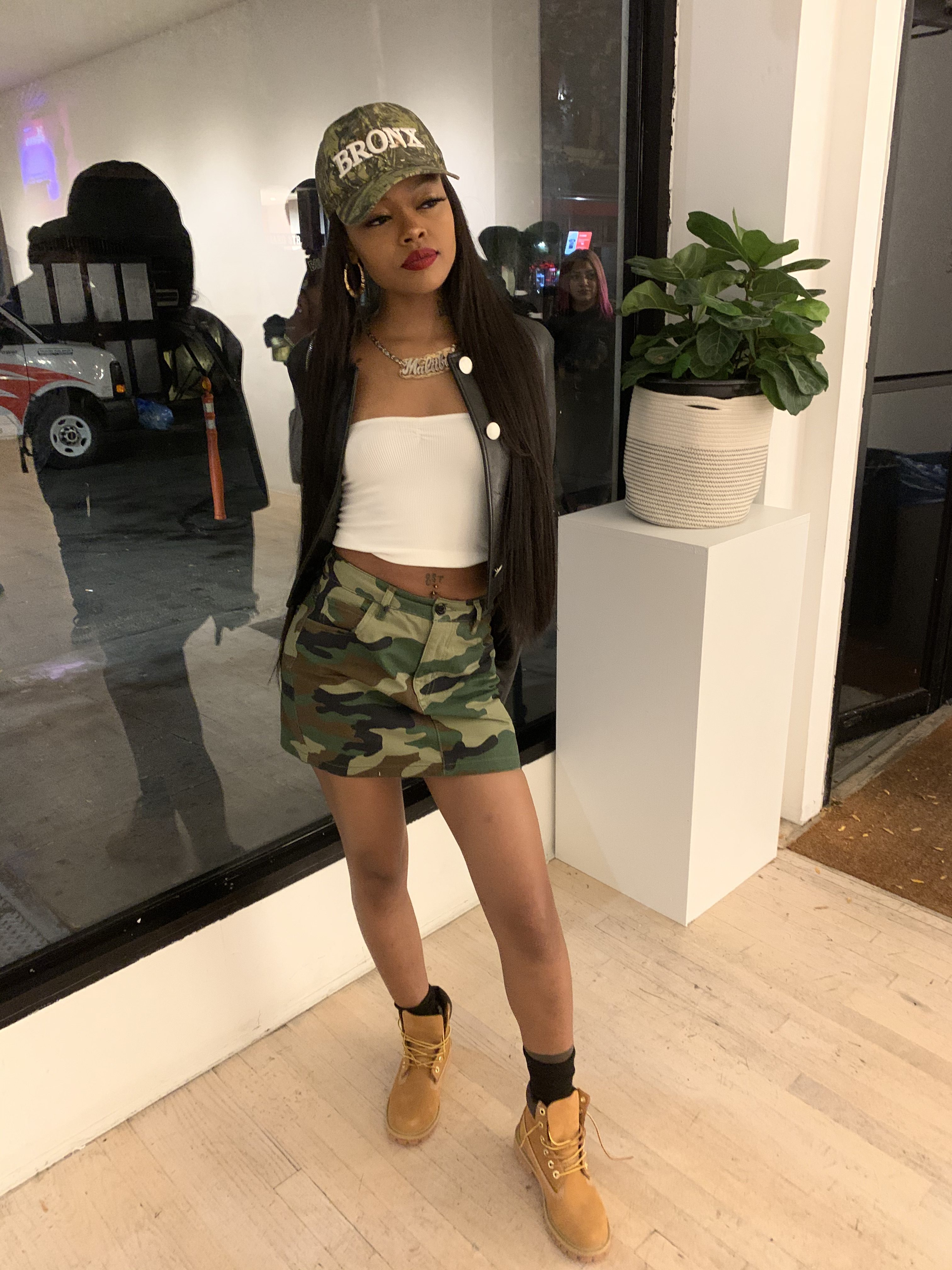 Bronx rapper Maliibu Miitch only has a few songs out, but she's ready to go further. We talked about getting love from Nicki Minaj, her fashion sense, and her current mixtape the Count.
There was a time in the early '00s that women rappers were not getting there due. Now the scene is saturated. What is your opinion about this?
I'm excited about it. It's only fair that women are kicking down doors. When I was coming up, a lot of women were not excited to work together. But I'm excited to work women now and it's about female empowerment. It's good to have many females on the radio instead of one or two.
What are you bringing to the game that's different?
I want my music to embody straight New York. There's not a lot of artists that we have out of New York that sound like New York.
You have Nicki Minaj's stamp of approval.
         I love Nicki. She always checks up on me. She started showing me love on Instagram. It's incredible getting that approval. It just let's me know I'm doing something right.
Last year you put out the Count. What's next for you?
I'm dropping my new single "Neva Check". I'm actually going into a new deal soon. I'm real excited.
Who do you look up to fashion wise?
My mom. When I was younger I always was excited to see what my mom would wear.