LIVE REVIEW: Lauren Spencer-Smith brings the Mirror Tour to The Fonda Theatre with Blake Rose and Geena Fontanella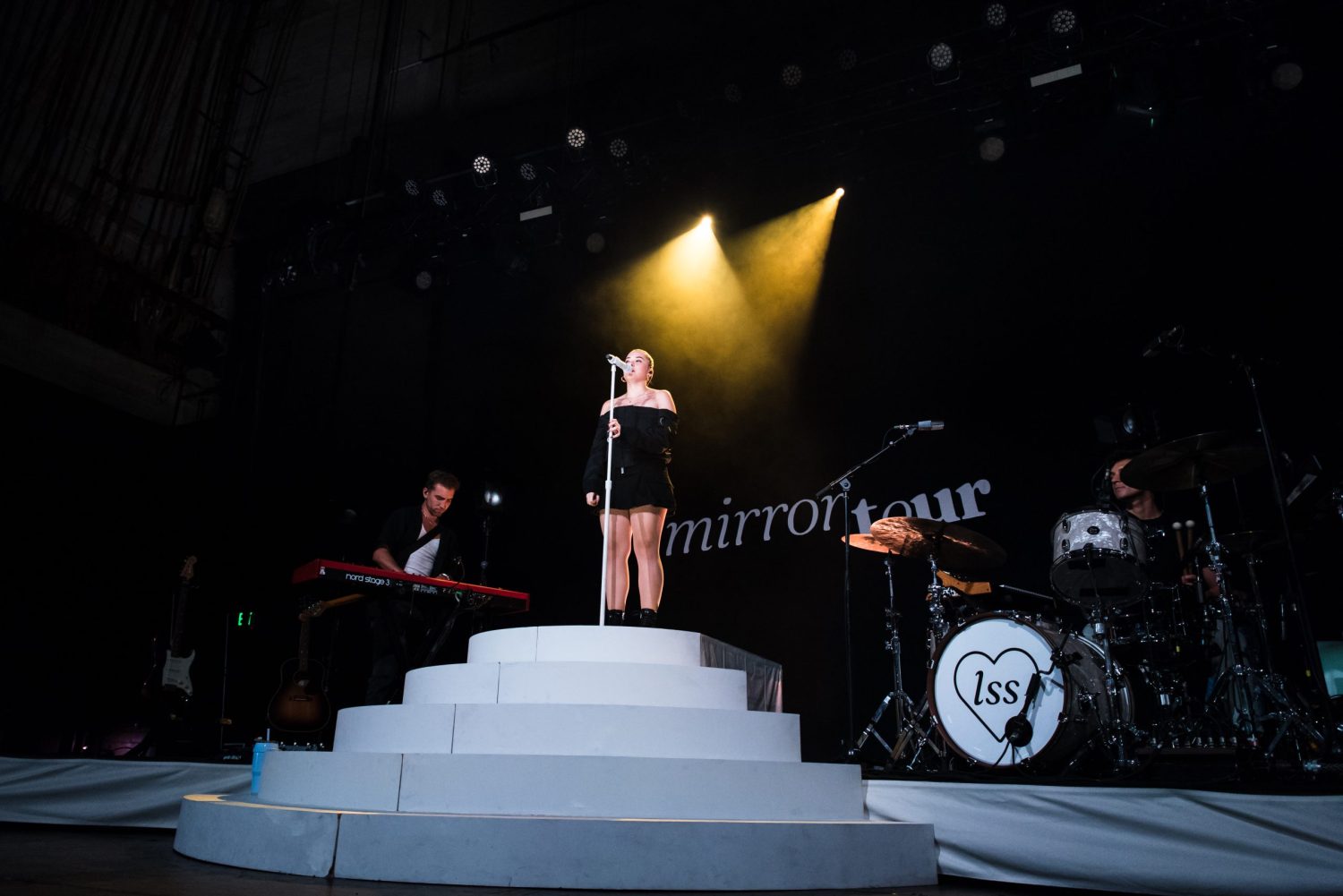 On Tuesday, August 8 – just a few weeks after releasing her debut studio album, Mirror – Lauren Spencer-Smith's Mirror Tour headed to Los Angeles, stopping at The Fonda Theatre. Spencer-Smith was joined by two support acts: Geena Fontanella and Blake Rose. To read more about Blake Rose's opening performance, click here. By the time doors opened at 6:30 pm, a long line of fans eager to get in had wrapped around the block of the iconic Hollywood venue.
Geena Fontanella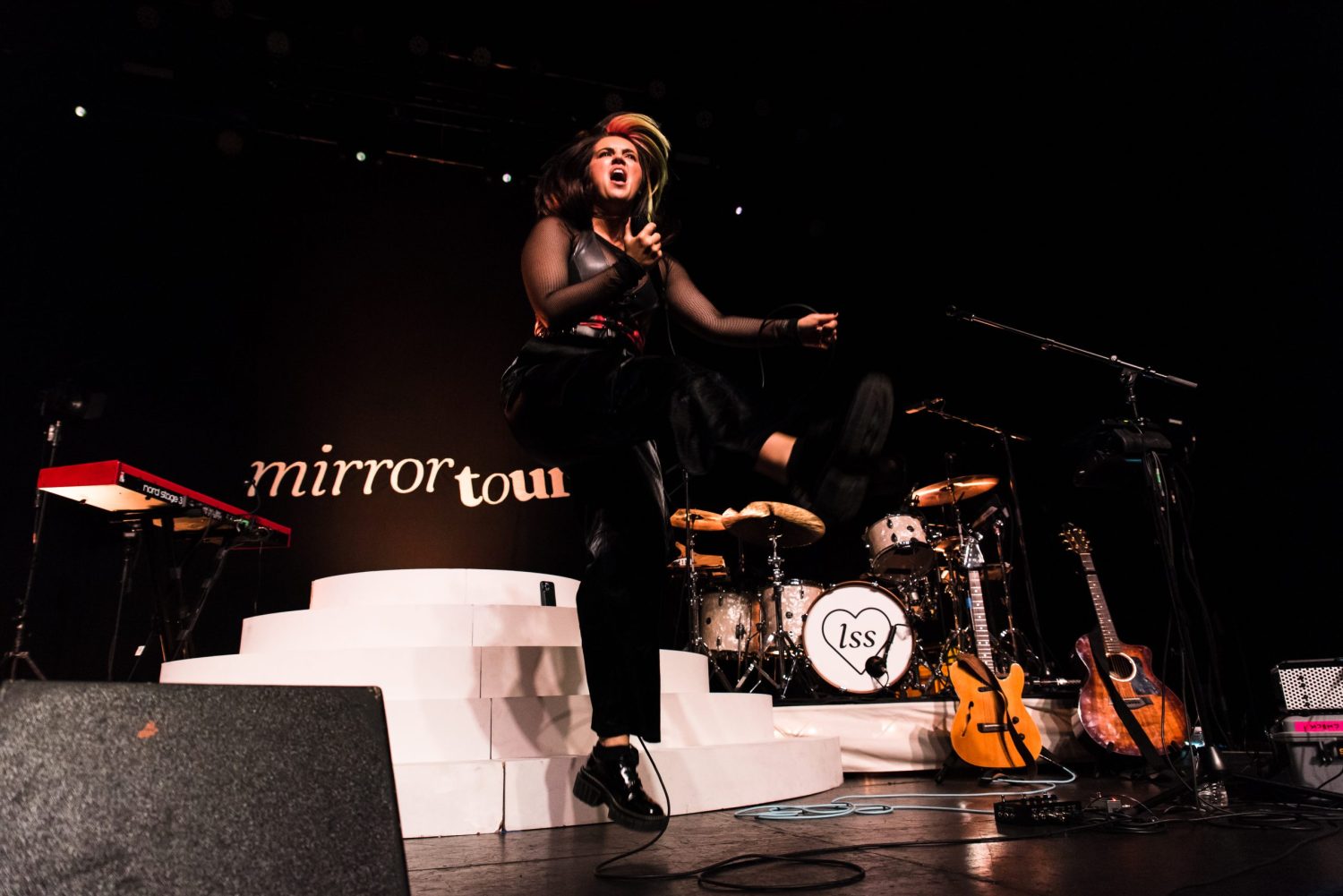 Up first was Geena Fontanella. In between songs, she introduced herself as Lauren's BFF; it was no surprise to learn that the two had written several songs together. Each of Geena's songs tackled a different, relatable topic, from "Daddy Issues" to the struggle of being stuck in a "situationship" to feeling like a loser for living at home. "Loser," a highlight of the set, was punctuated by a reference to Wheatus's hit "Teenage Dirtbag."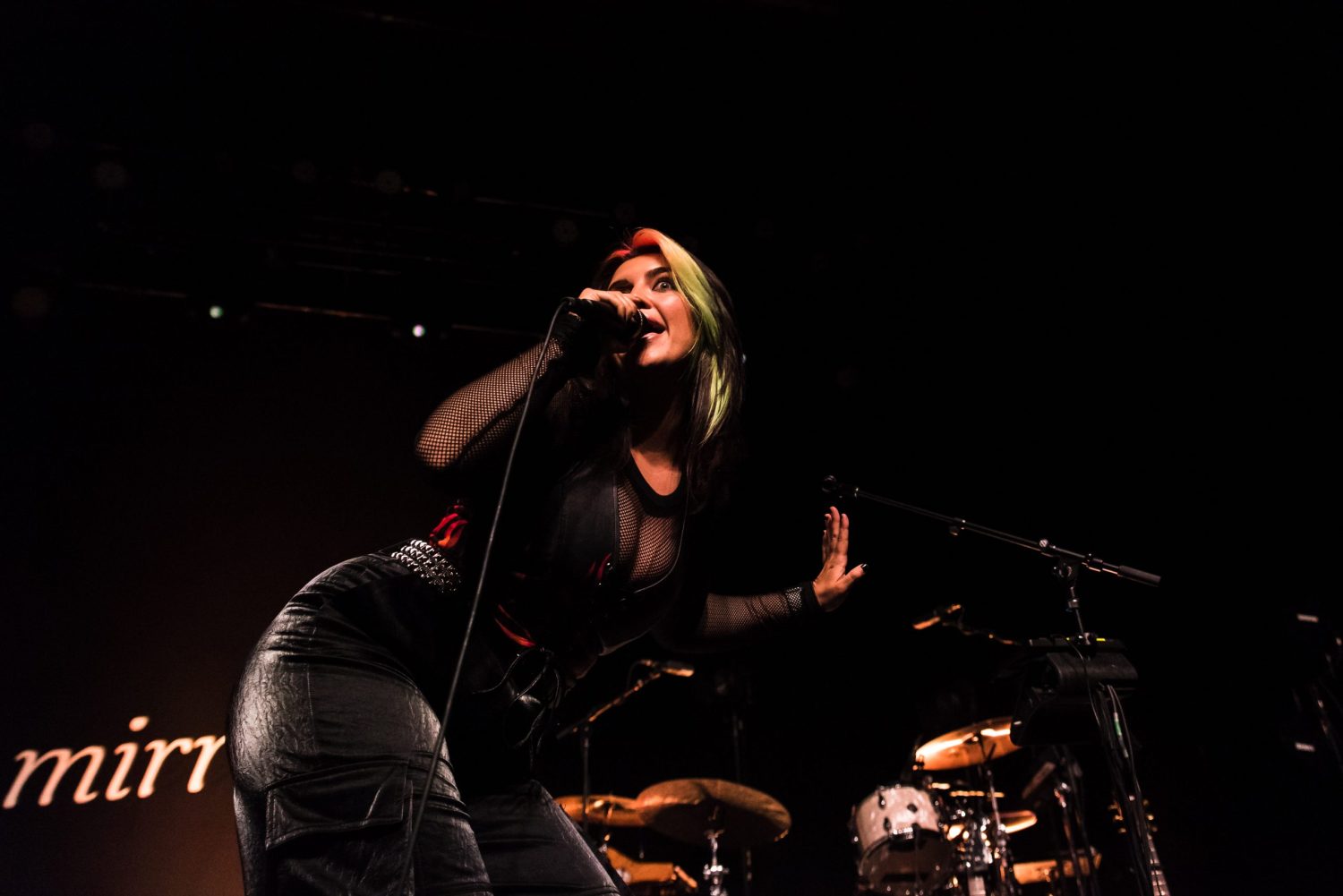 For the penultimate song of her set, Geena was joined on stage by her friends Natalie Jane and Anthony Gargiula for a cover of Gnarls Barkley's 2006 hit song, "Crazy." The two special guests entered to thunderous applause and plenty of screams from excited fans before sharing some unexpectedly powerful harmonies. As Geena left the stage, it seemed the whole room was chanting her name.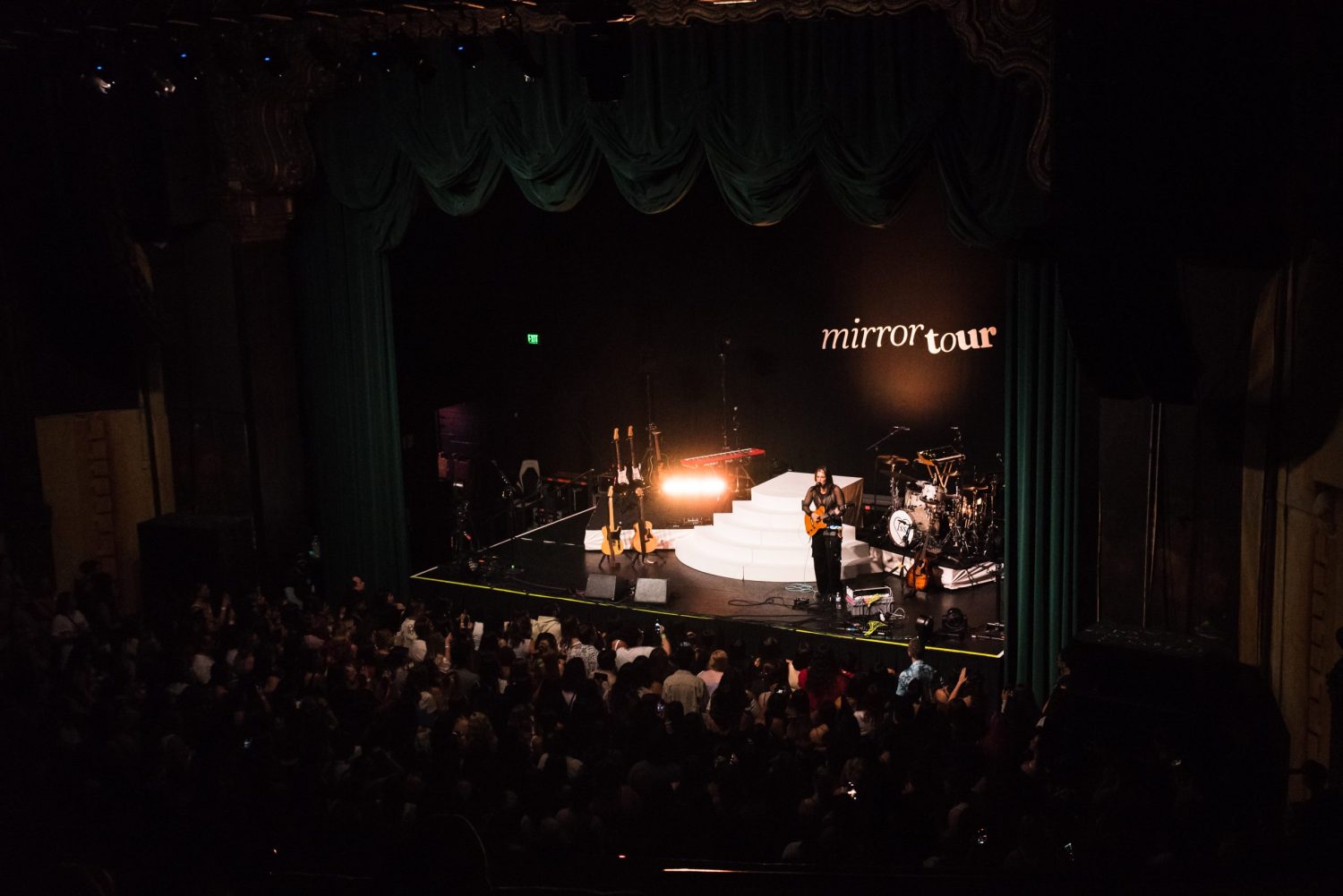 Lauren Spencer-Smith
Finally, it was time for the main event: Lauren Spencer-Smith took to the stage atop a tiered white platform, her band on either side. She opened with "Never Been In Love," also the opening track on Mirror, sliding right into "Bigger Person" and "Best Friend Breakup." Most of Spencer-Smith's set was filled with songs from Mirror, and from the crowd's reaction, it was immediately clear how much this album resonated with everyone in the room. No one is immune to the pain of a breakup (whether in a romantic relationship or a friendship), and if you're looking for a balm to soothe the ache, just about any track from Mirror will do the job. Fitting the mood, Spencer-Smith performed two covers, both from artists known for their devastated ballads: "Rolling In The Deep" by Adele and "Someone You Loved" by Lewis Capaldi.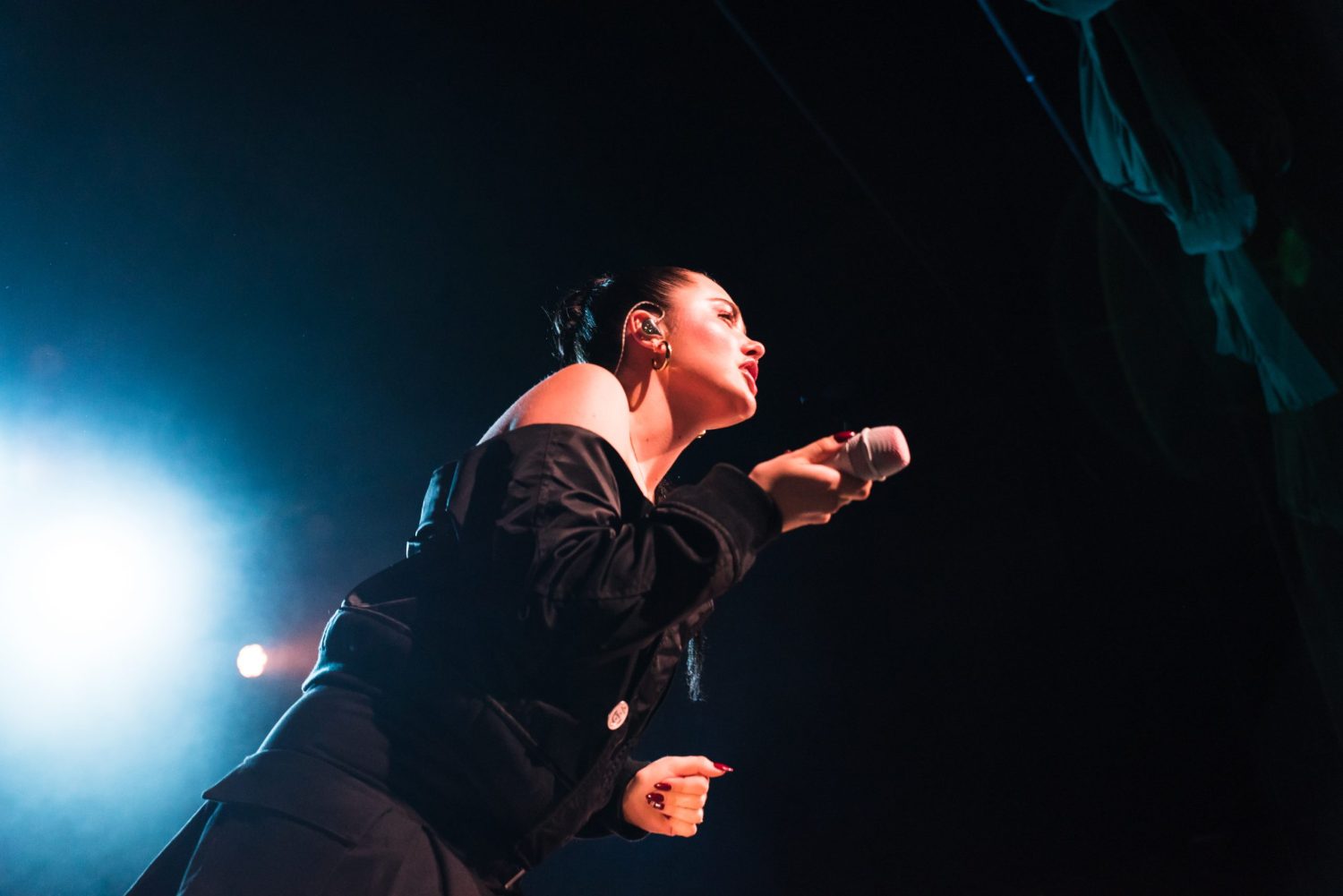 Recognizing the power of her music in connecting with fans, Spencer-Smith thanked fans for coming to the show and lining up outside on a hot day. While sitting on the white steps, she introduced "For Granted." Written when she was "nothing," the song's creators took a chance on a promising artist – and were all in attendance at The Fonda. While on tour in the UK, a fan gave her a custom fortune cookie with the message "Please play 'For Granted' on tour" – and who could ignore a request like that?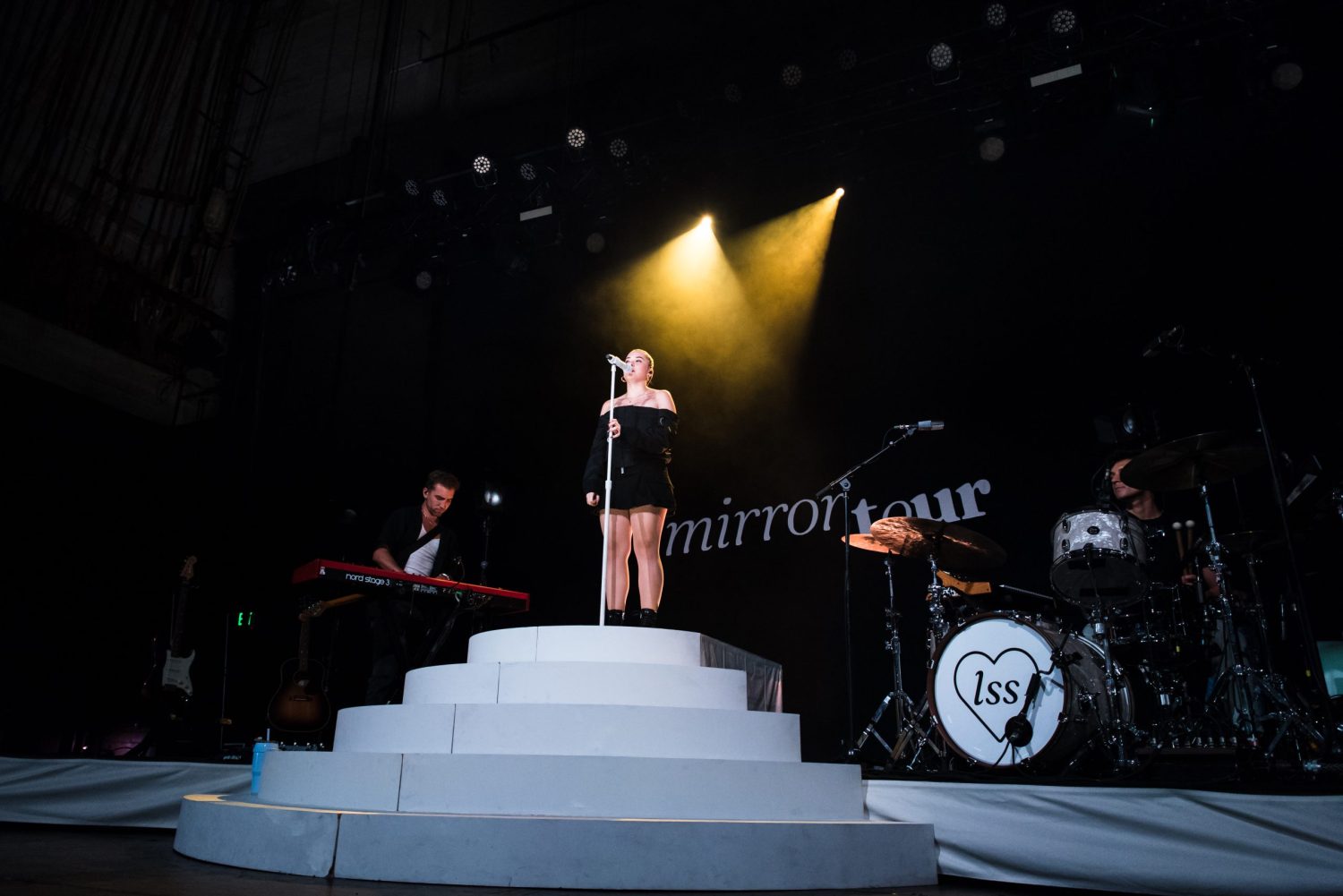 For the intensely hooky "Fantasy," Spencer-Smith was joined on stage by GAYLE and Em Beihold, who feature on the song. She closed out the impressive sixteen-song set with "That Part," "Aftermath," and "28" – but returned not long after for an encore. "Flowers" and "Do It All Again" were bittersweet reflections of the lessons she learned from a past relationship – lessons she passed on to those in attendance at The Fonda.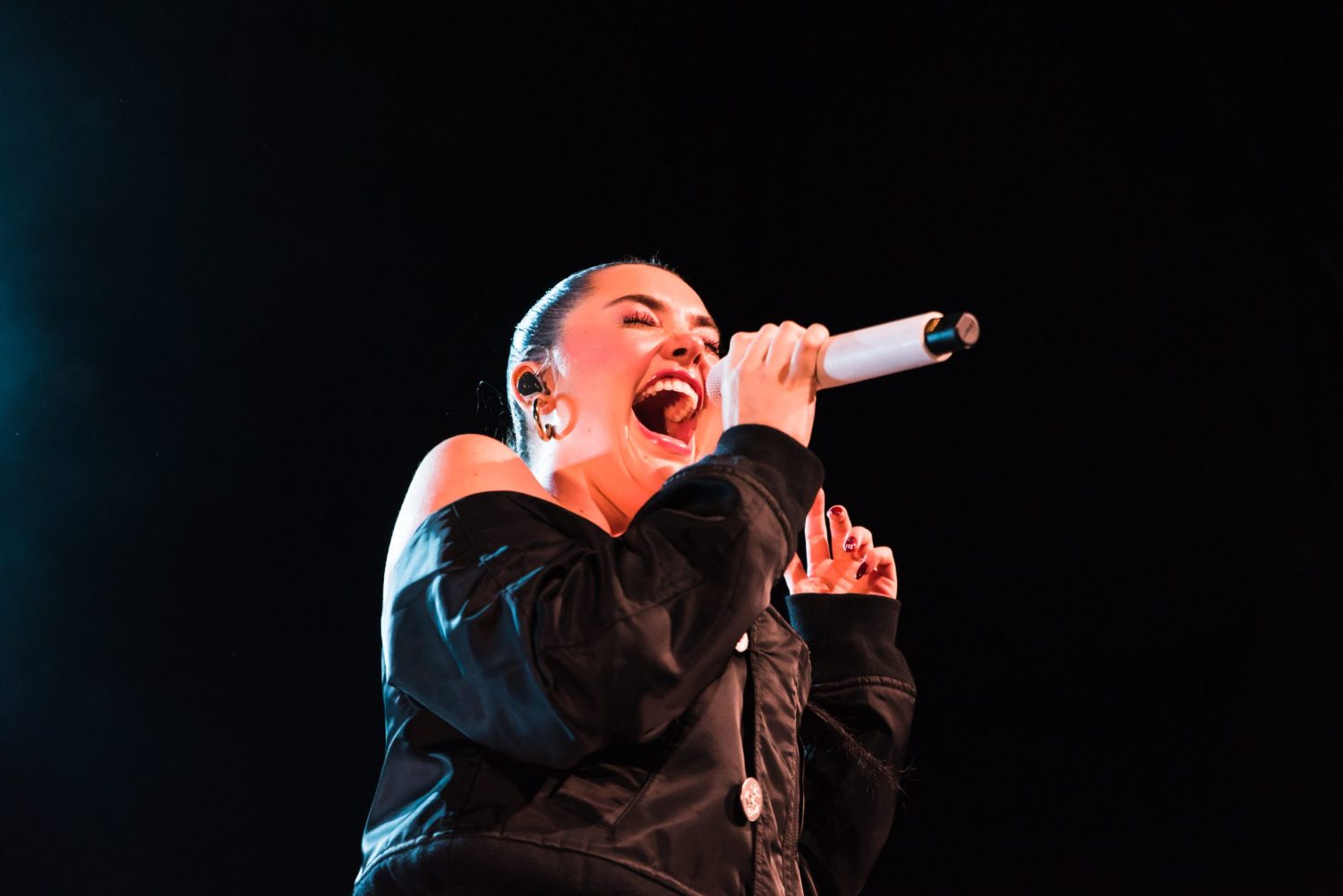 Words + Photos // Molly Hudelson