This summer starts my 4th year living in the Rockaways. The community within the surf and skateboarding scene here is really special. While I don't dare try to do more than a simple push on a skateboard I've been enamored and amazed with the sport since I was a teenager. I've been surfing for a while now, but only actually got better at it with the beach as my backyard in the last few years.
In the time that I have lived out here, I have gotten way more into photographing skateboarders, surfers, and the ocean community. Living and shooting here I have gotten to know some of the regulars in the surf and skate scene, but more often than not I'll just catch an action shot but not really get a chance to chat with them. I started this portrait project to profile some of the people that make up this community and actually talk to them about how doing the sport here impacts their lives and identity.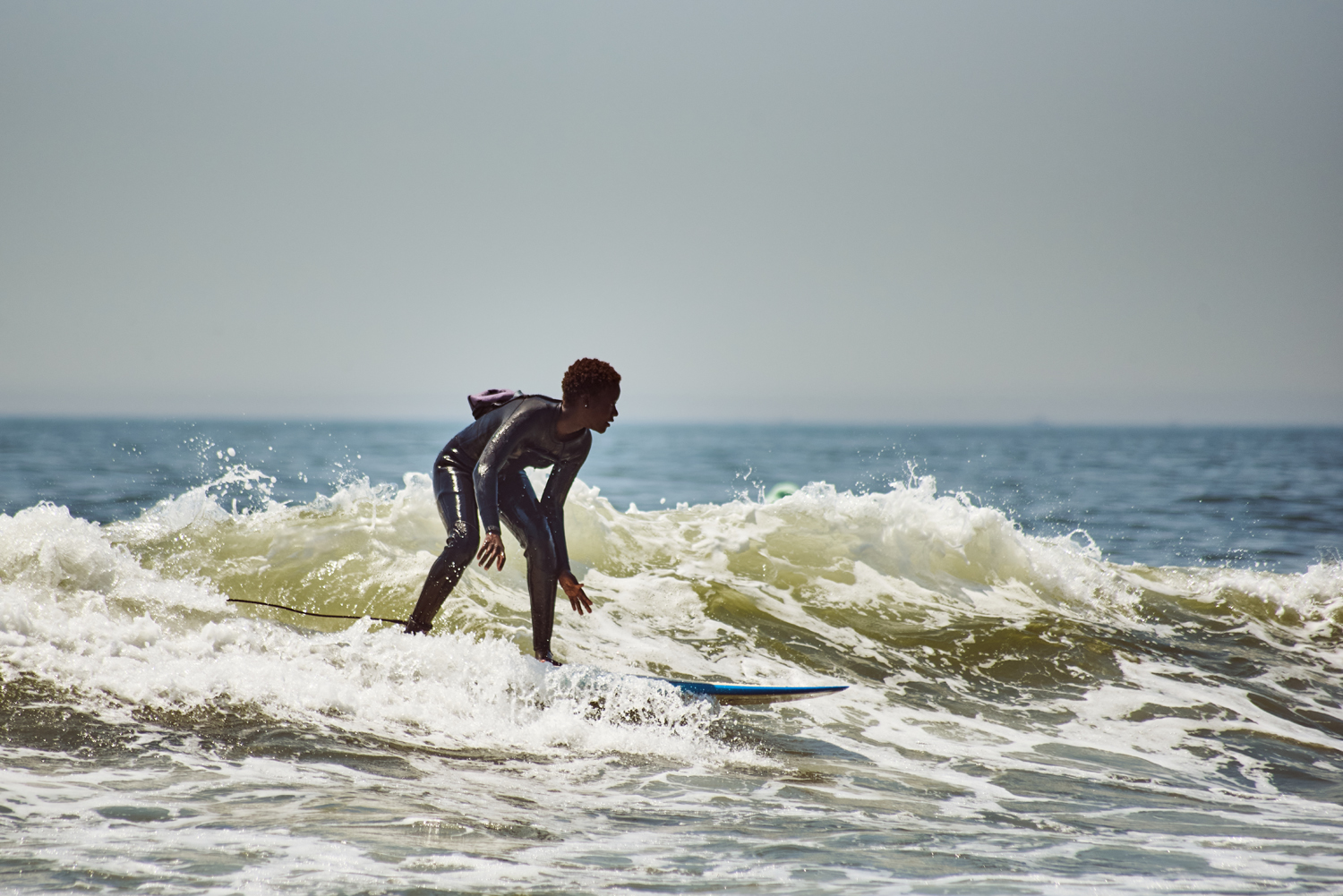 Surfer and Skater, Farmata Dia @farmy_
How long have you been surfing? Skating?
This summer will officially make it 4 great years of surfing with Laru Beya for me.  I started skating around last year so I could improve my water skills on land.
What do you like about surfing and skating in Rockaway as opposed to other places?
For me surfing in Rockaway is less about the actual waves and more community. Rockaway doesn't have the best waves but every time I get in the water u see a friend or a neighbor. It allows me to meet new people from all over the world and learn about their experiences. I've personally never surfed anywhere else but I plan to change that before the end of this year.
How does spending time surfing and skating impact other aspects of your life?
I don't know where I would be in life right now without surfing in my life. It's allowed me to learn so much about myself. Because of surfing I started modeling, climbing, and so many new activities. It's brought such a sense of happiness and tranquility into my life. I was able to find so many things I love in life because of surfing and I'm so excited to see what it brings into my life next.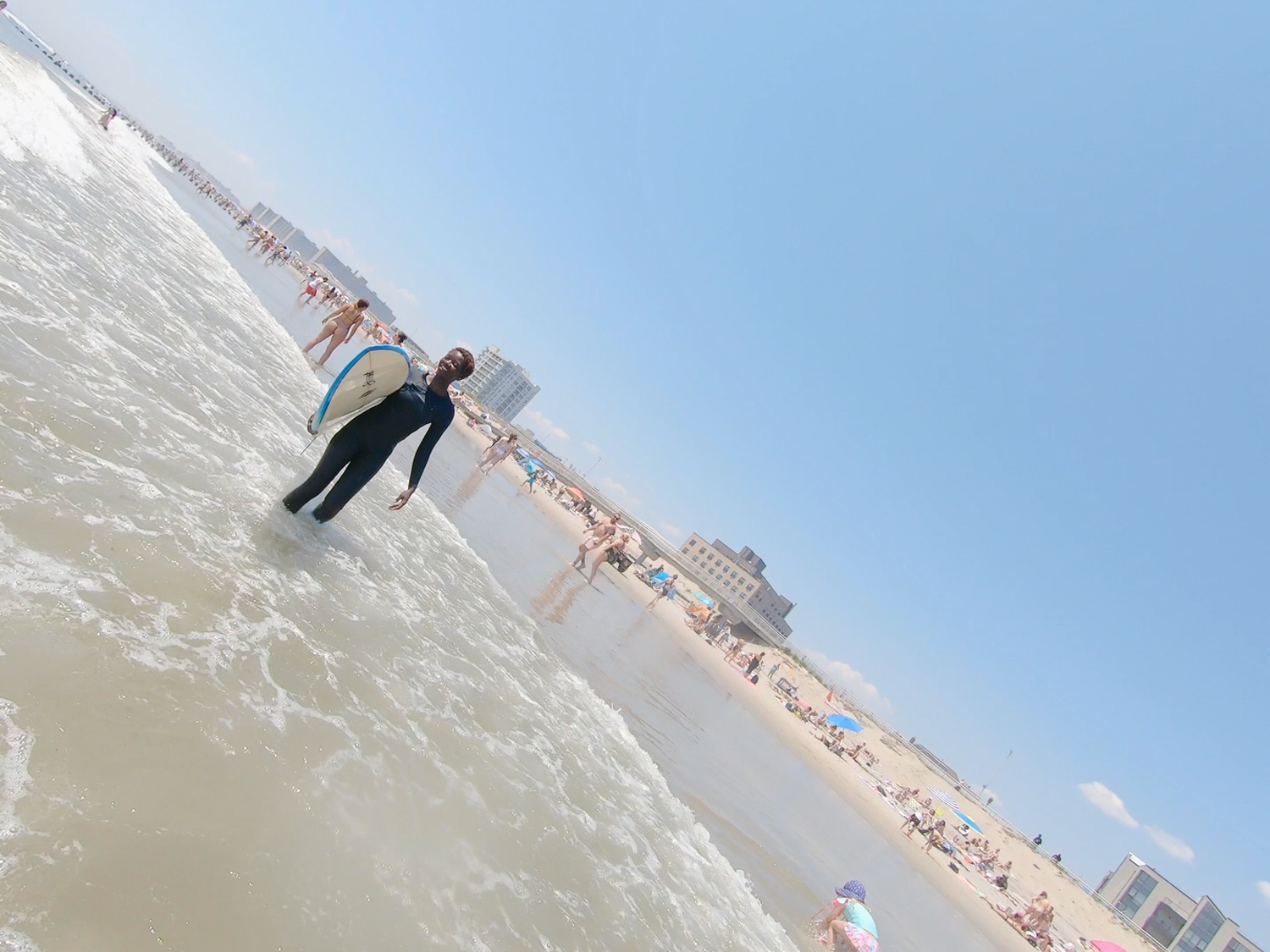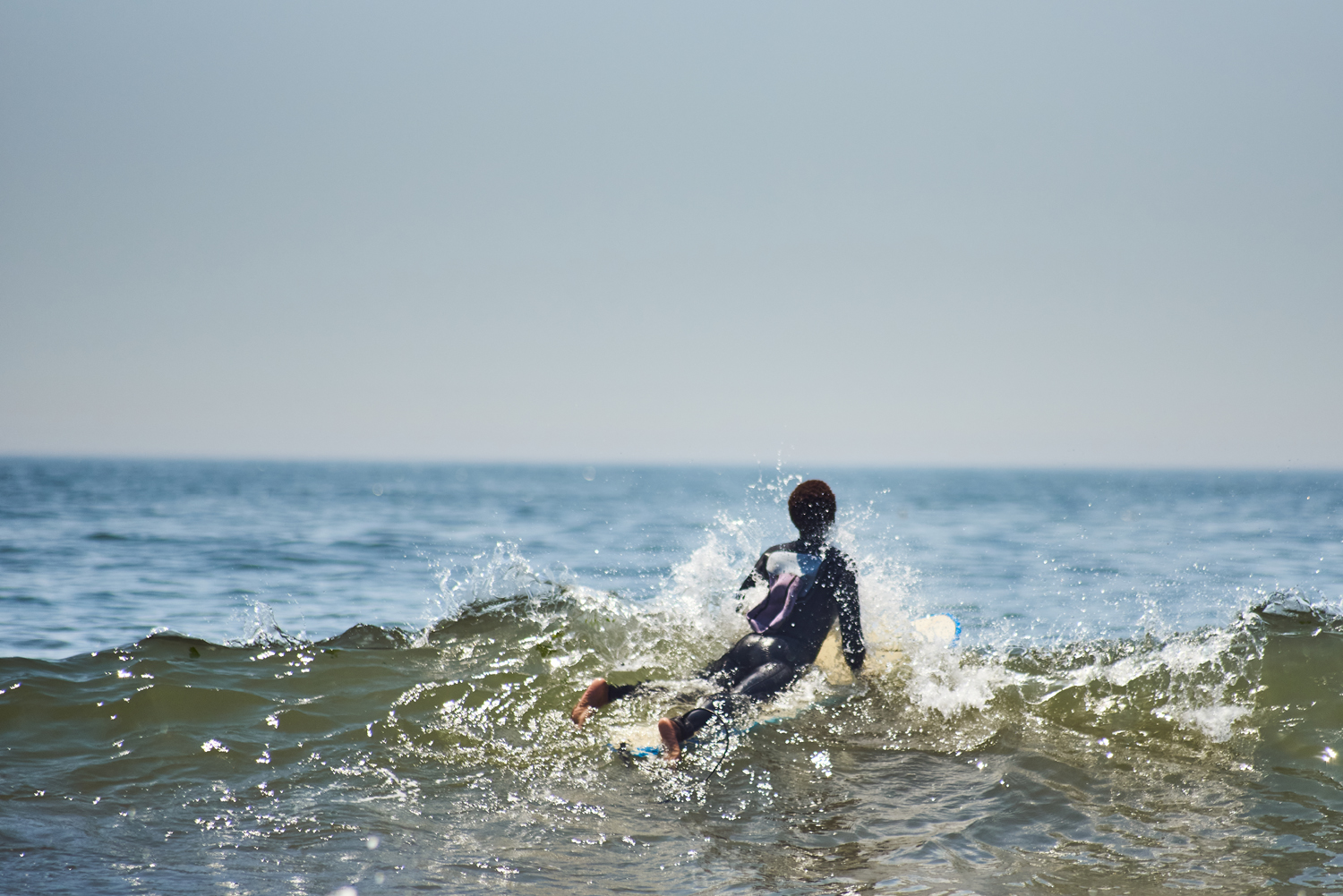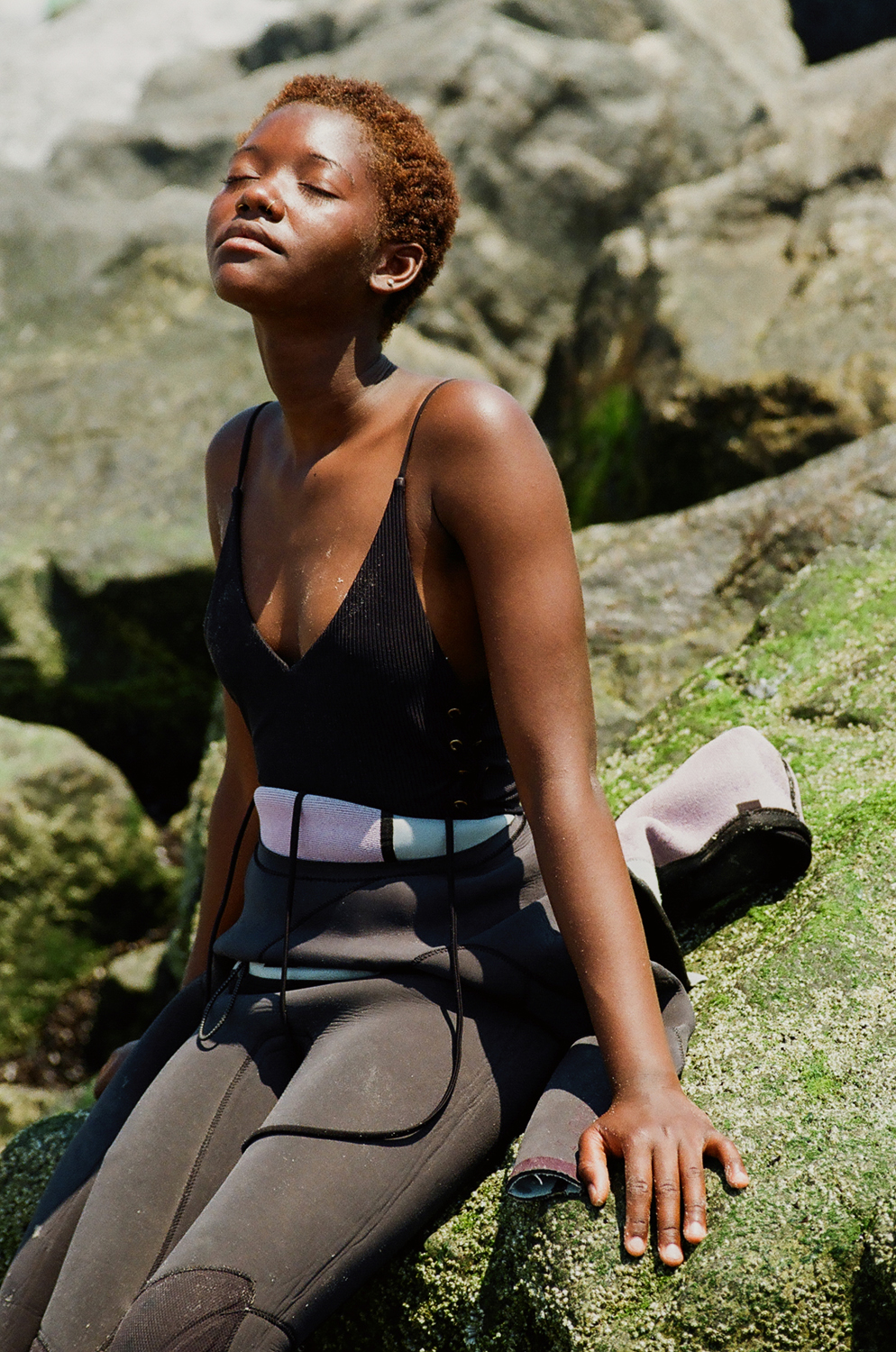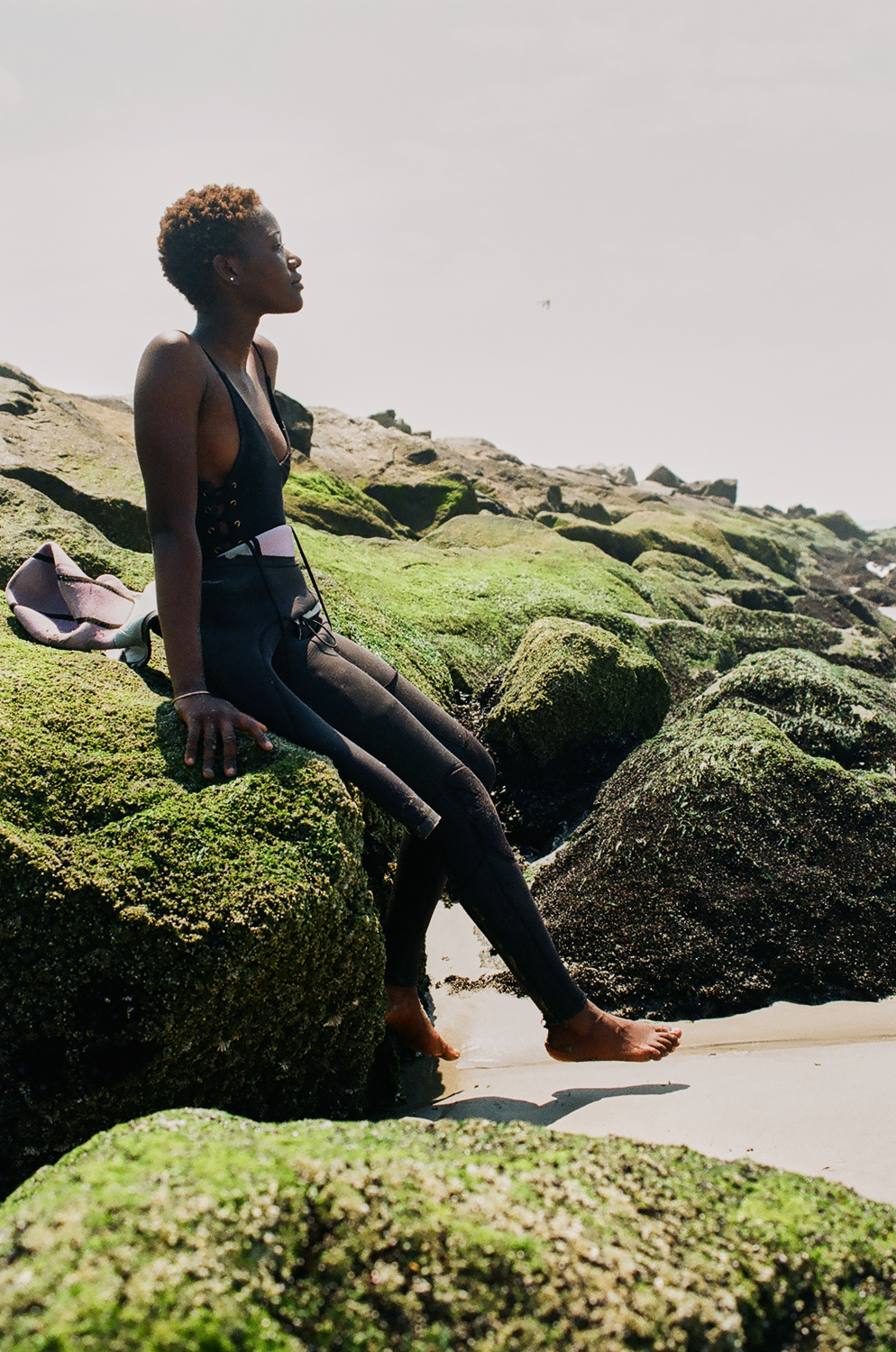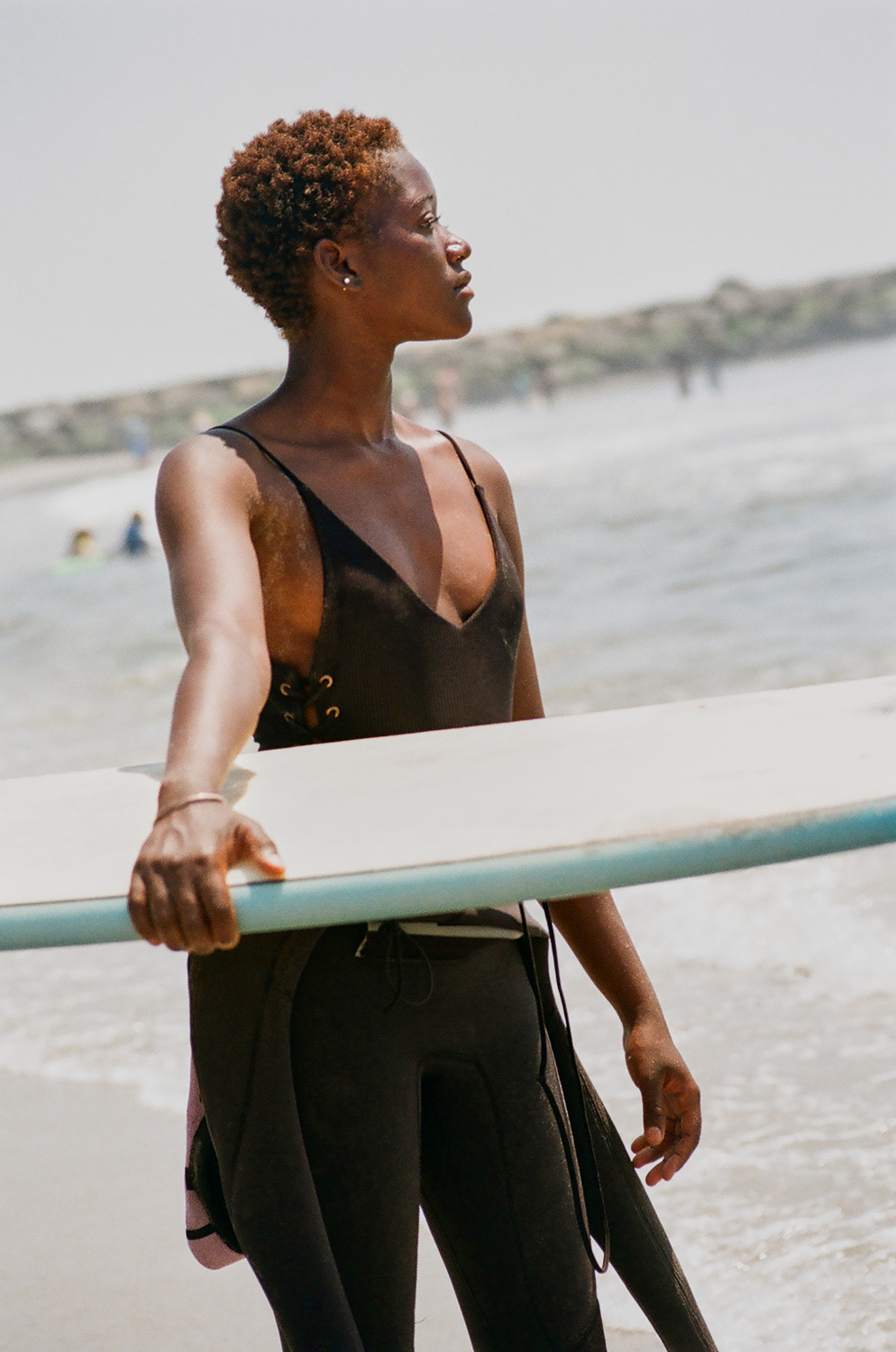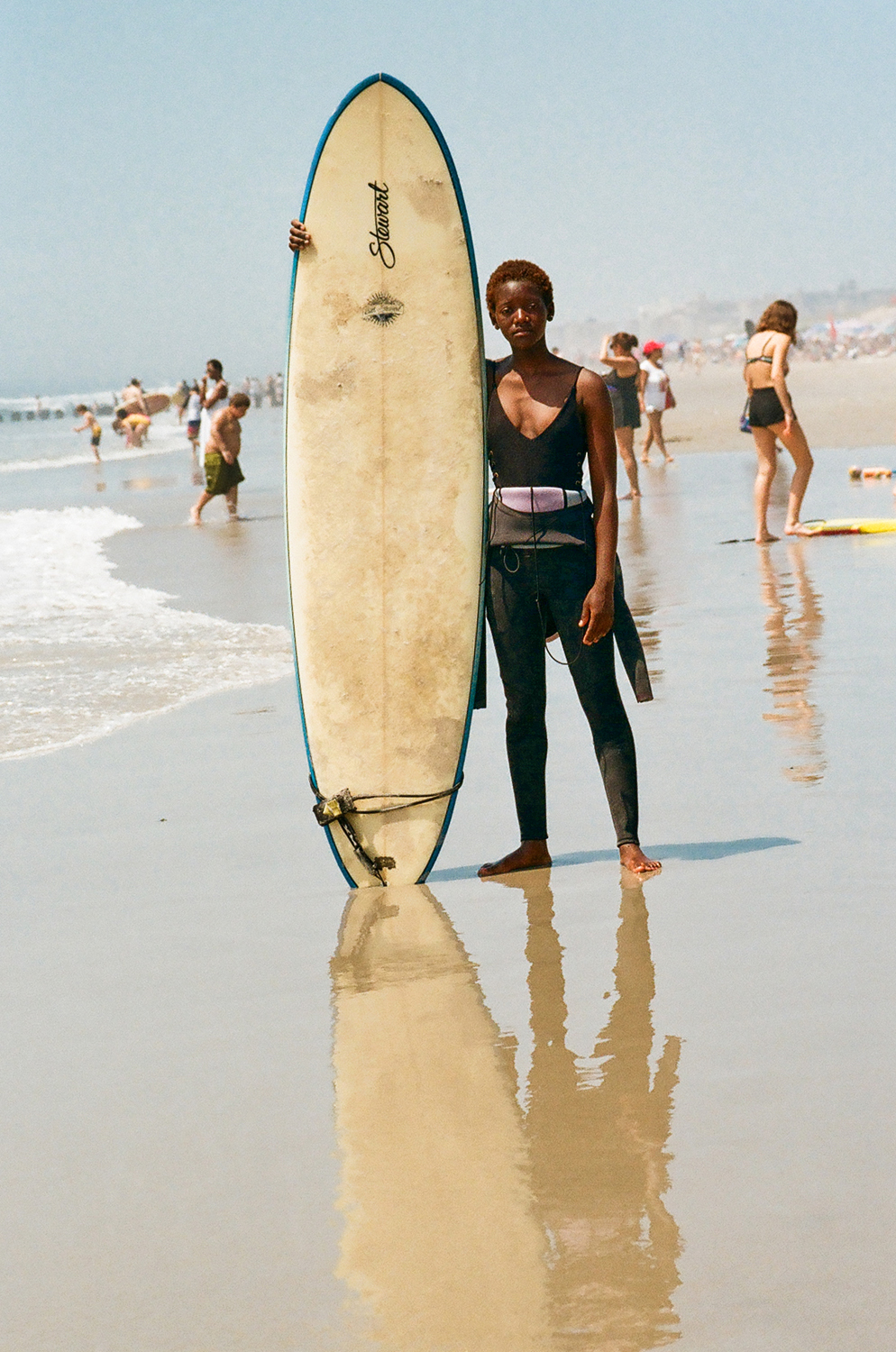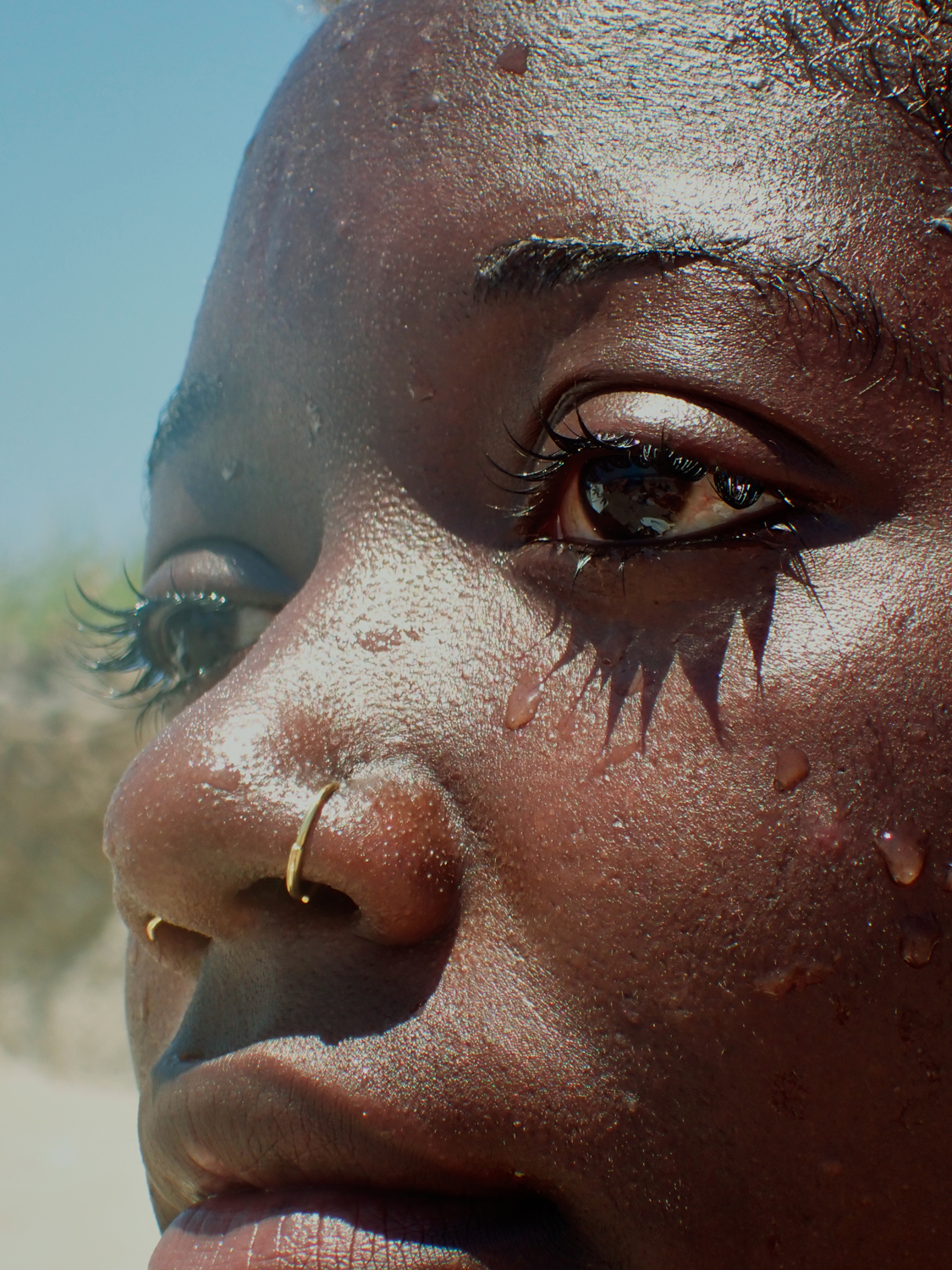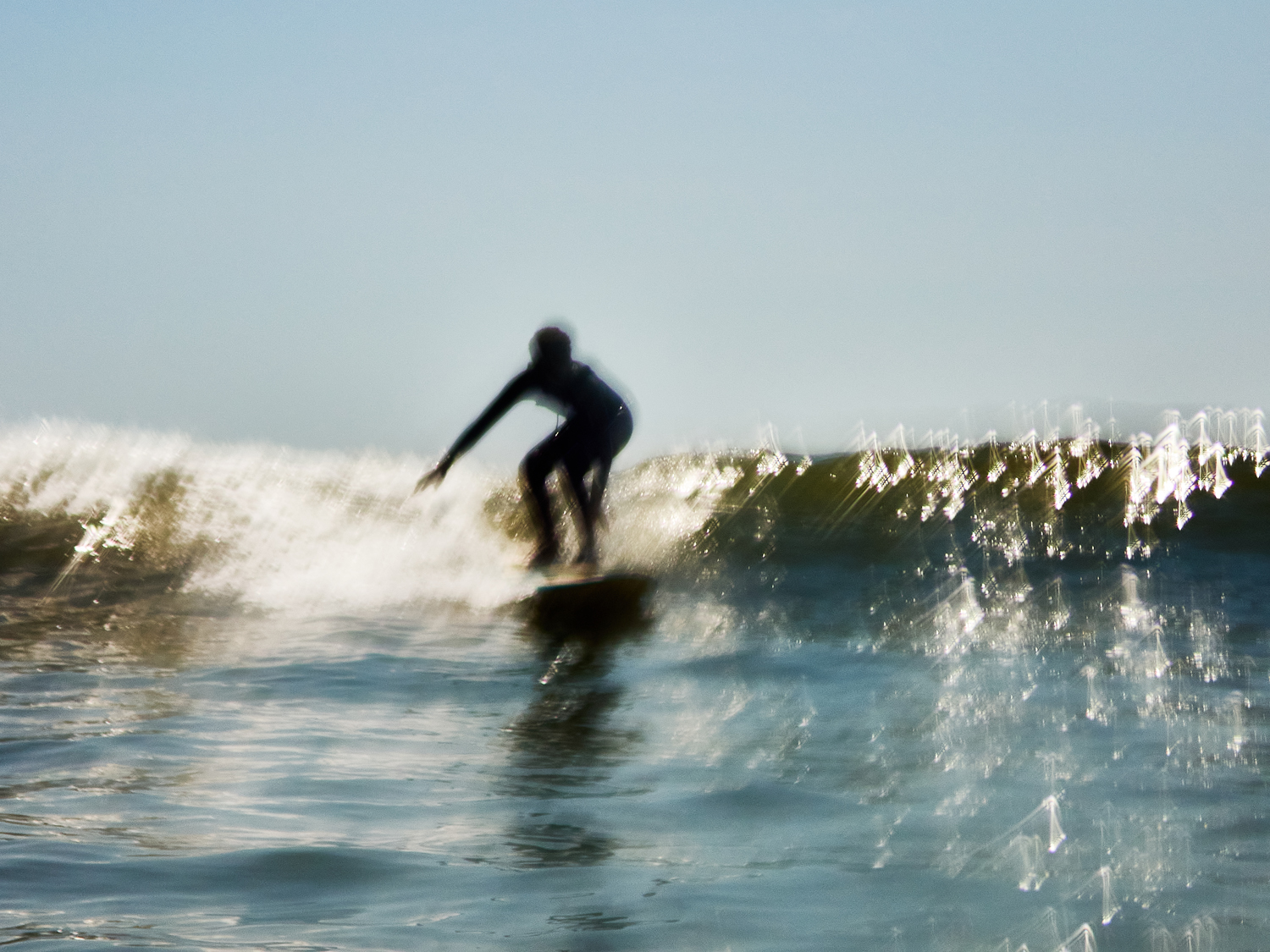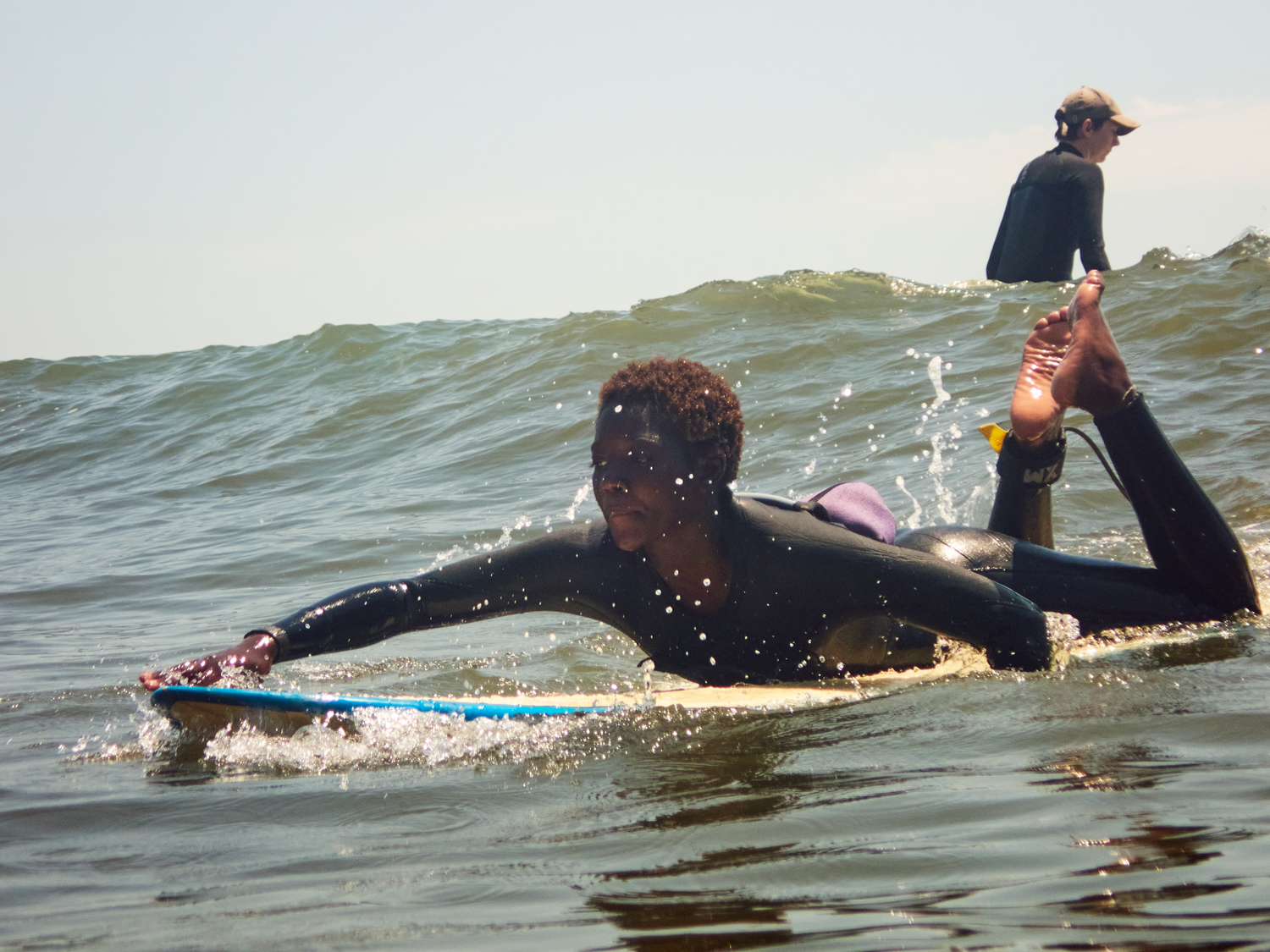 Skateboarder, Anthony (Jango) Godette@Clipmodesquad
How long have you been Skating?
13 years
What do you like about skating in Rockaway as opposed to other places?
Rockaway skateboarding has definitely evolved over the past 13 years I have been skating here. When I started skating, Rockaway had no skateparks and all my friends used to link up and skate the back ledge at 43. Alot of these guys are still my friends today. When Rockaway got its first skatepark it essentially catapulted skateboarding out here and that was the day I first decided to grab a camera ( https://www.youtube.com/watch?v=gqg5OsgEENA)  Now Rockaway has 3 skateparks and the skate community has never been tighter.
The very first skateboarding I shot in the Rockaways was the Battle at the Beach at The Far Rockaway Skate part a few years ago put on by your group Clipmode Squad. I could tell straight away it was a special group that was about so much more than just skateboarding. Tell us a little about your skate collective @Clipmodesquad, the kinds of events you have, how it gets the Rockaway community together?
Clipmode is a direct result of building a skatepark in Rockaway, the skatepark being built gave us another path to follow as minority kids, after the park was built though the community of Rockaway did not have any skate contest or events dedicated to our side of the community. Clipmode aims to fix that in this community by throwing skateboard tailored events for the community that does exist here and it's definitely growing every year. A Lot of people have started skating because of our influence
How does skating impact other aspects of your life?
Skating impacts every area of my life,  although I feel at this point I'm not going pro I still like to very much be involved in the community in some way so whatever that is if its filming or sponsoring those coming up I am going to do that.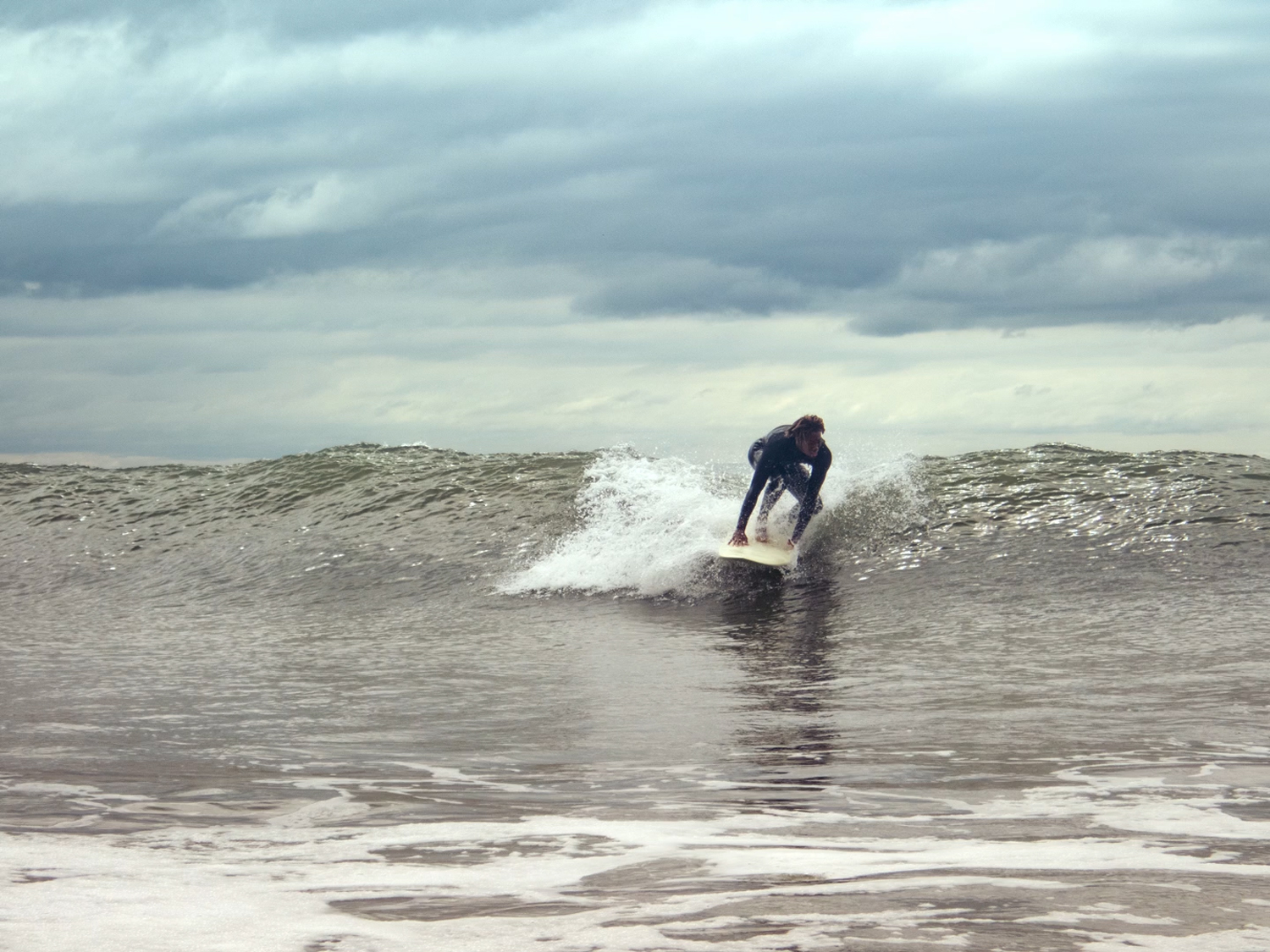 Surfer and Skateboarder, Paul Godette @gaul_p
How long have you been Surfing? Skating?
I have been surfing for 4 years and skating for 13 years. I started skating as a preteen and haven't stopped since. It's followed me through almost every phase of life and has been an anchor point despite many of life's changes. I have been surfing for 4 years and it has kind of become my primary activity of choice. The lifestyle that follows surfing is extremely attractive to me. I started traveling to surf waves and the experiences and learning opportunities. that come along with that are incredibly valuable to me.
What do you like about surfing and skating in Rockaway as opposed to other places?
I love surfing and skating in Far Rockaway because it's where I was born and has always been home to me. It's been amazing participating in these activities and seeing my own community change right before my eyes. Once I started surfing, the town I grew up in became so much more attractive to me, and it opened up an entirely new way to live while being in the same place I've always been. Even seeing the skateboarding community grow has been amazing to see. Once a very small community. Skateboarding has grown tremendously over the past decade. We currently have 3 high-quality skateparks on the Rockaway peninsula. That just goes to show how popular it has become. I believe it's only going to grow from here. @Clipmodesquad, a local skate brand, and Grindtime skate shop have been leading the charge in having skate-focused events for our community, in addition to doing skate lessons and engaging with the youth by giving opportunities for collaboration and employment.
How does surfing and skating impact other aspects of your life?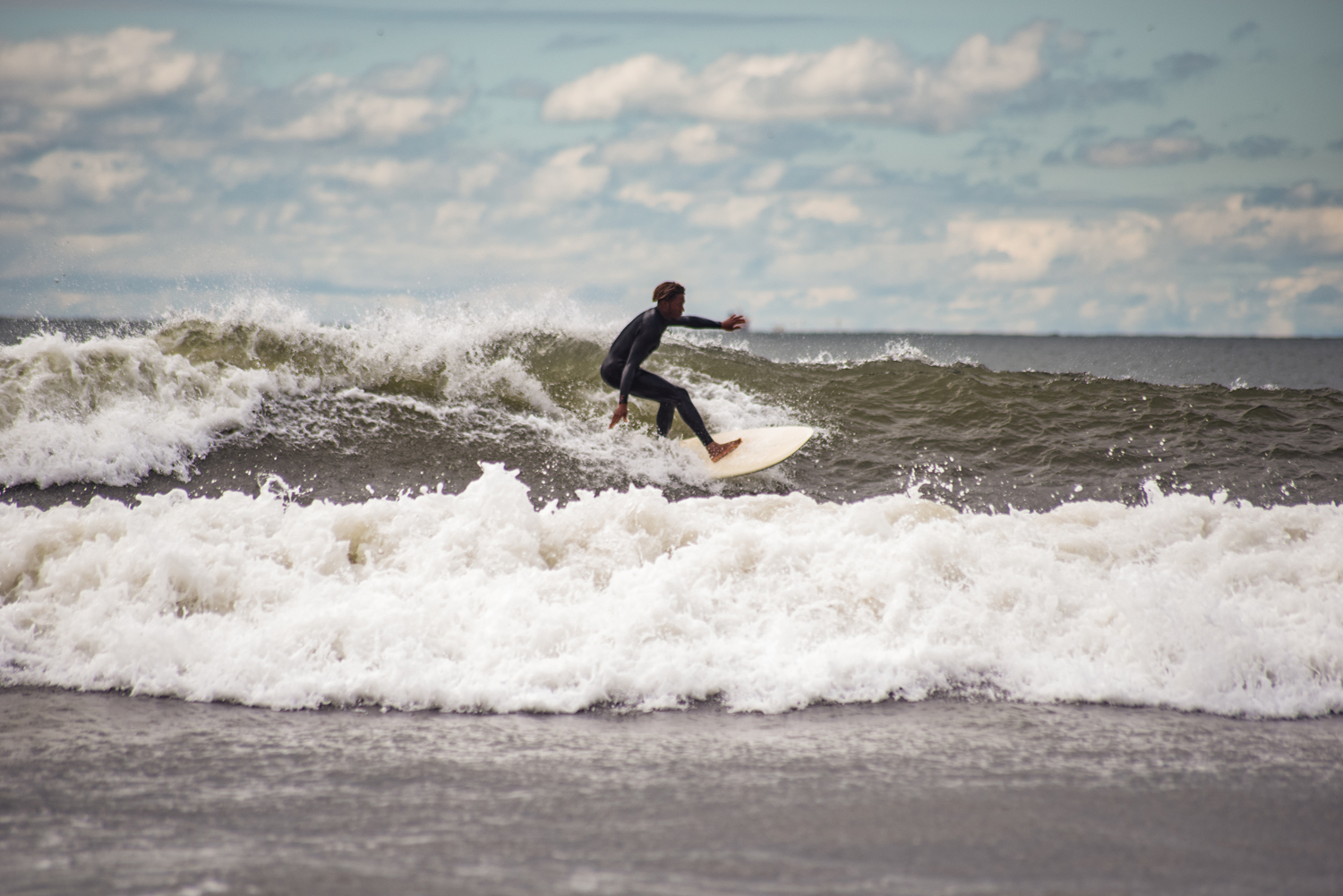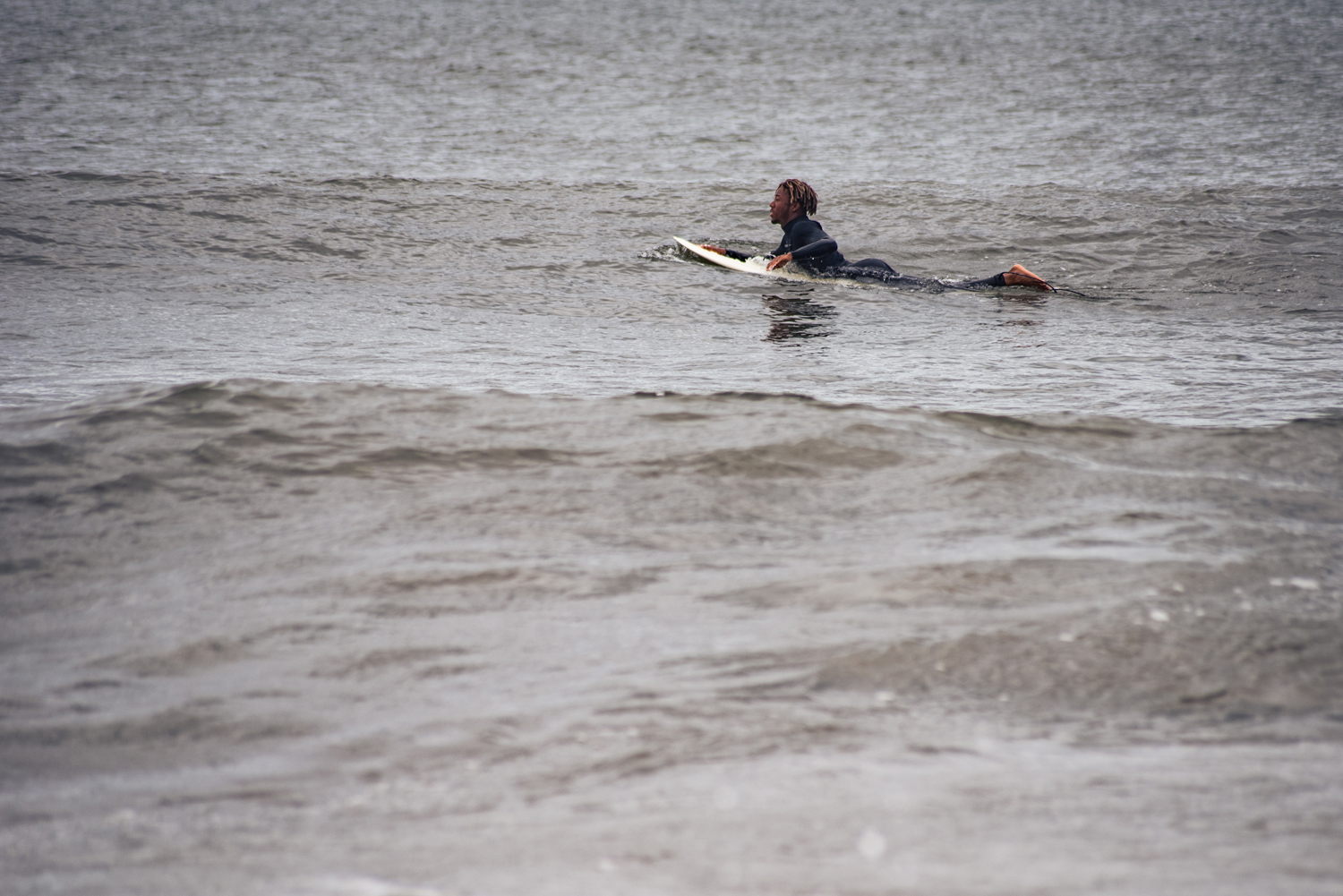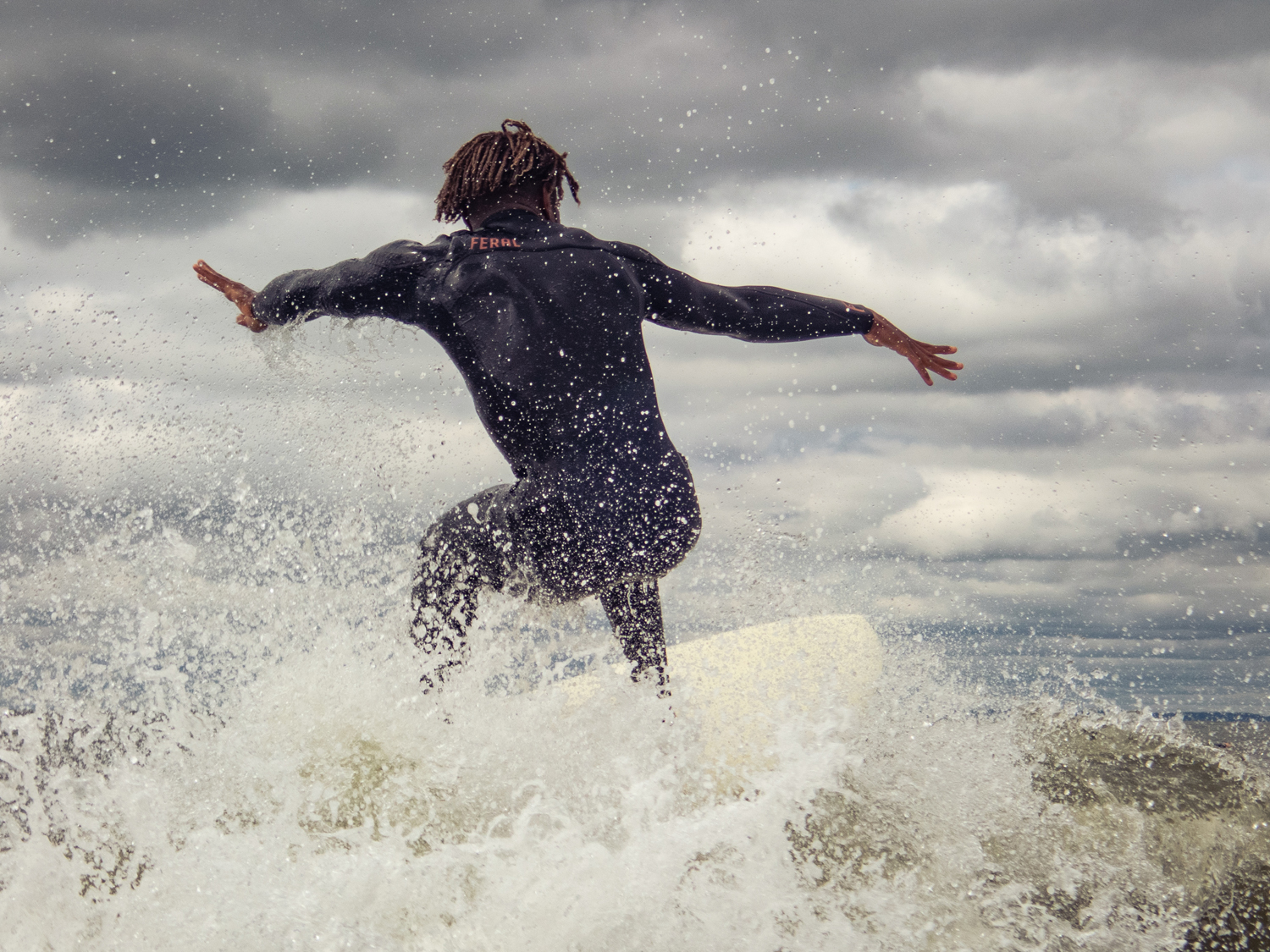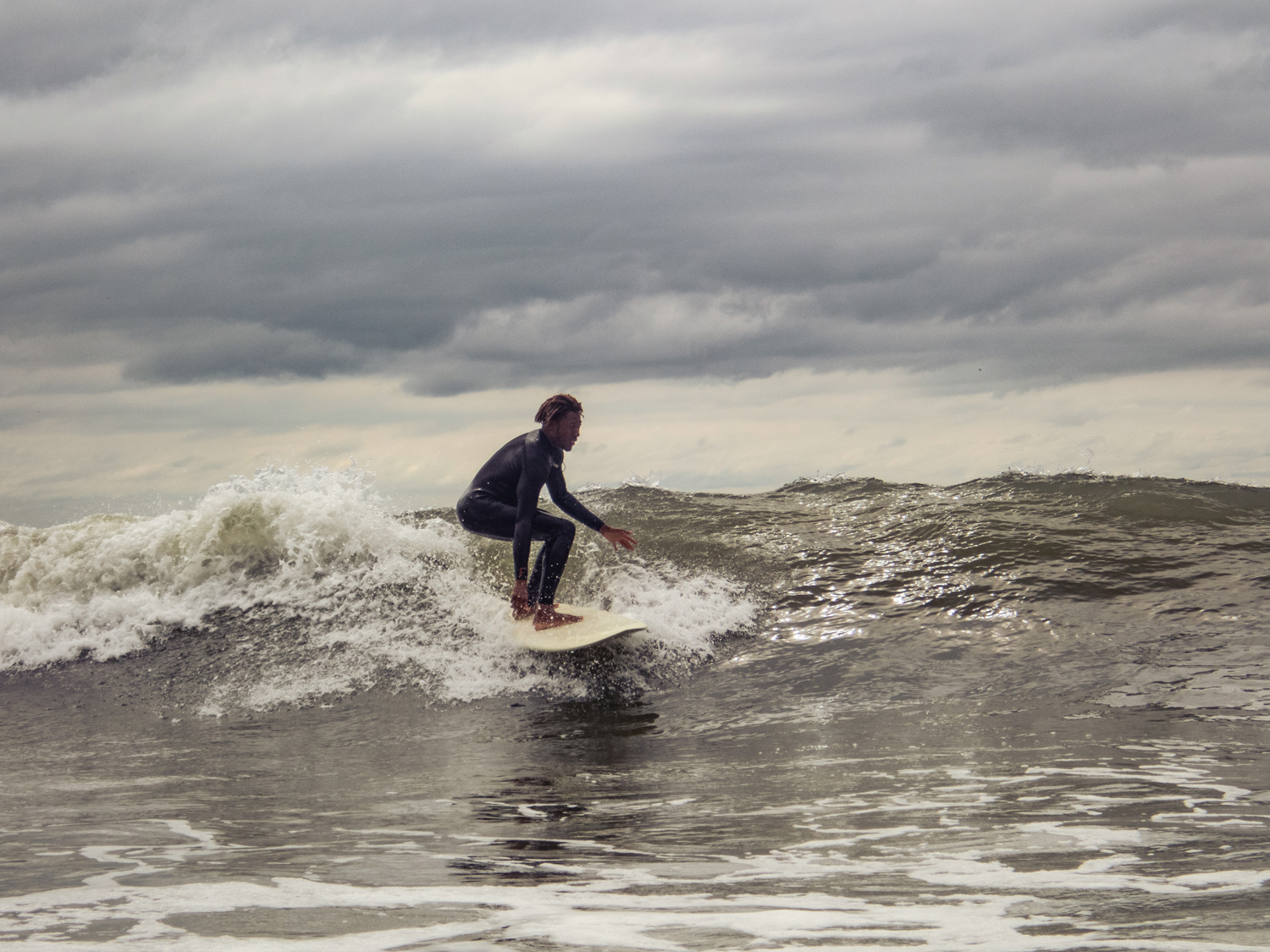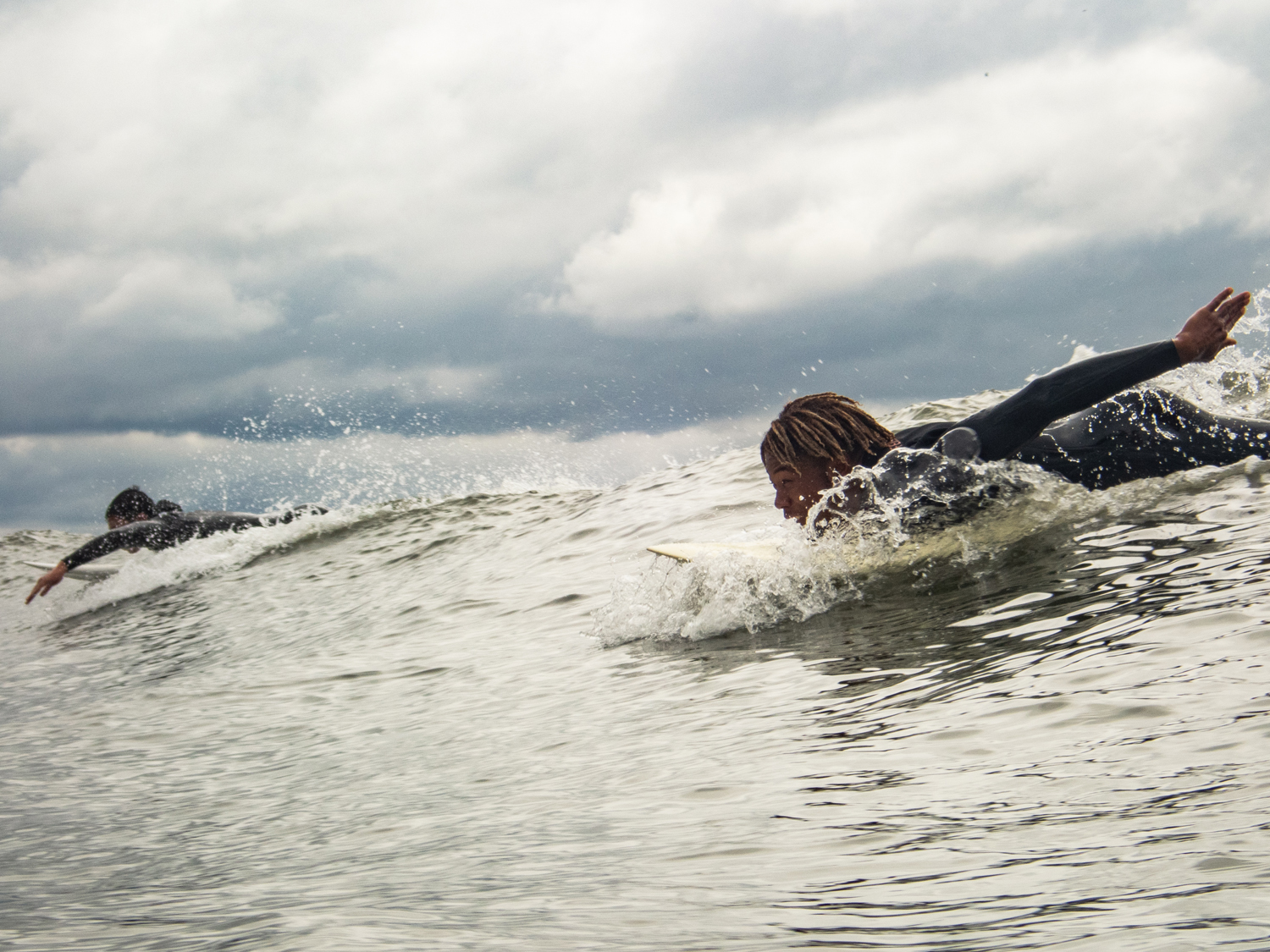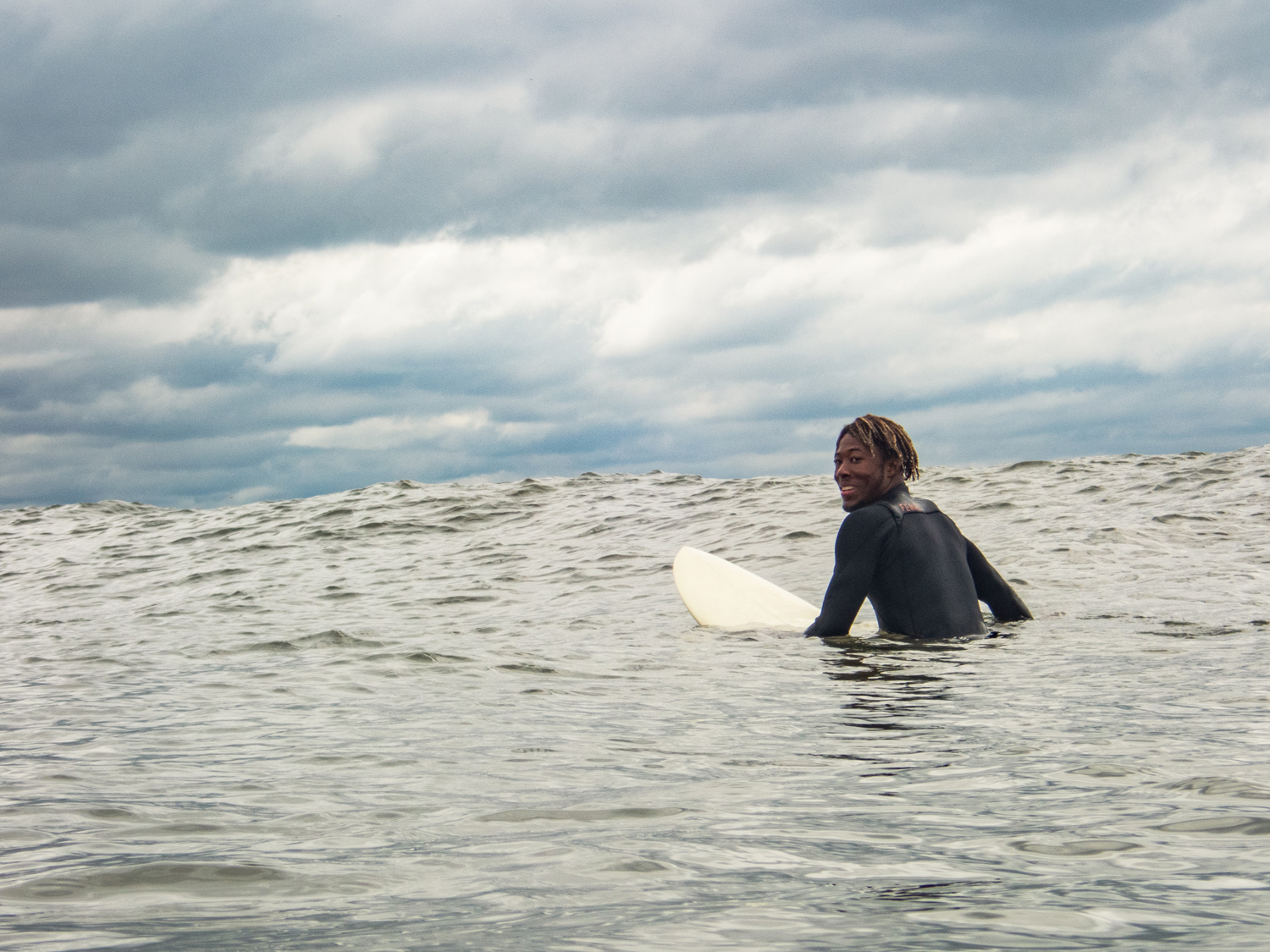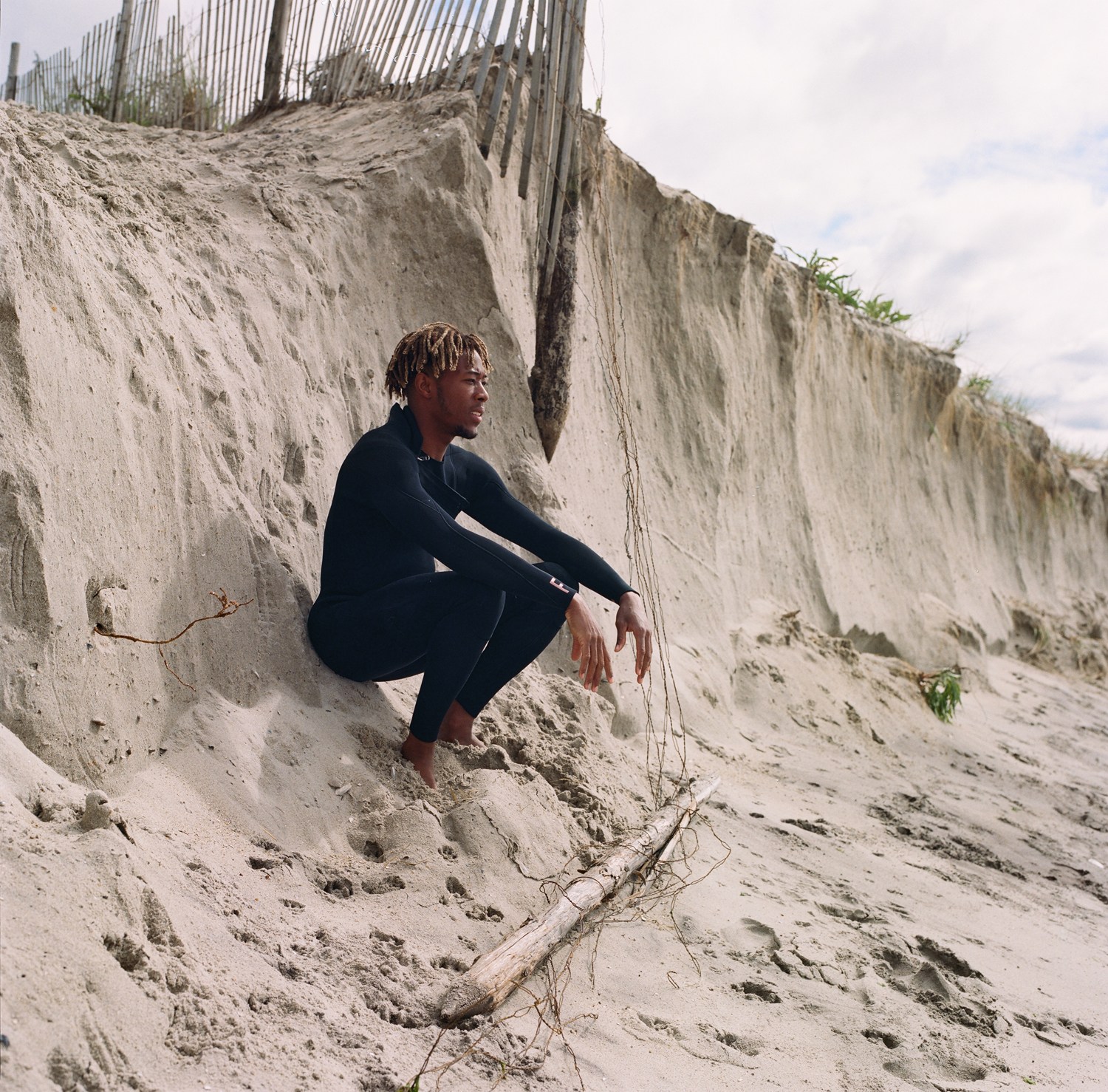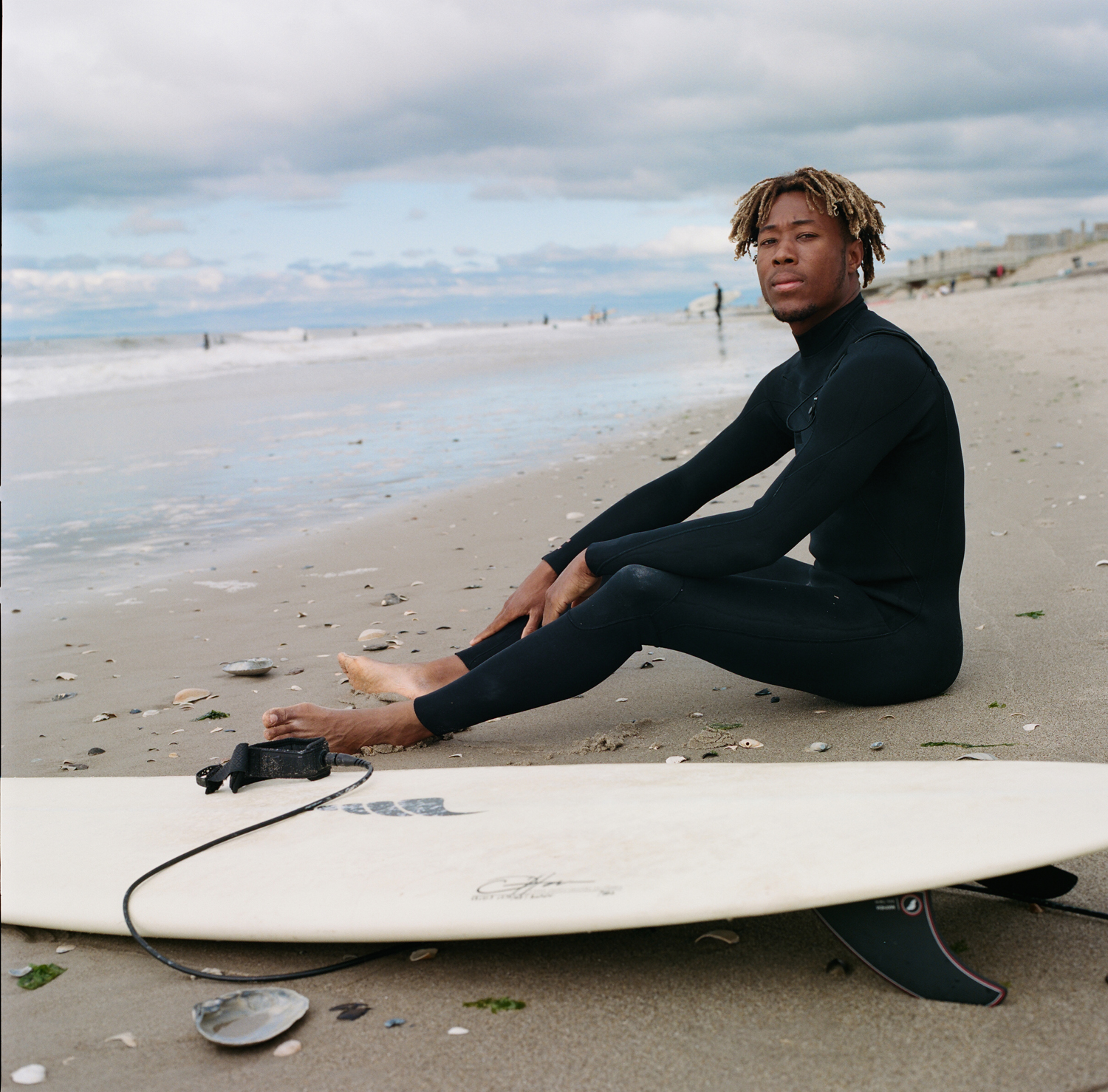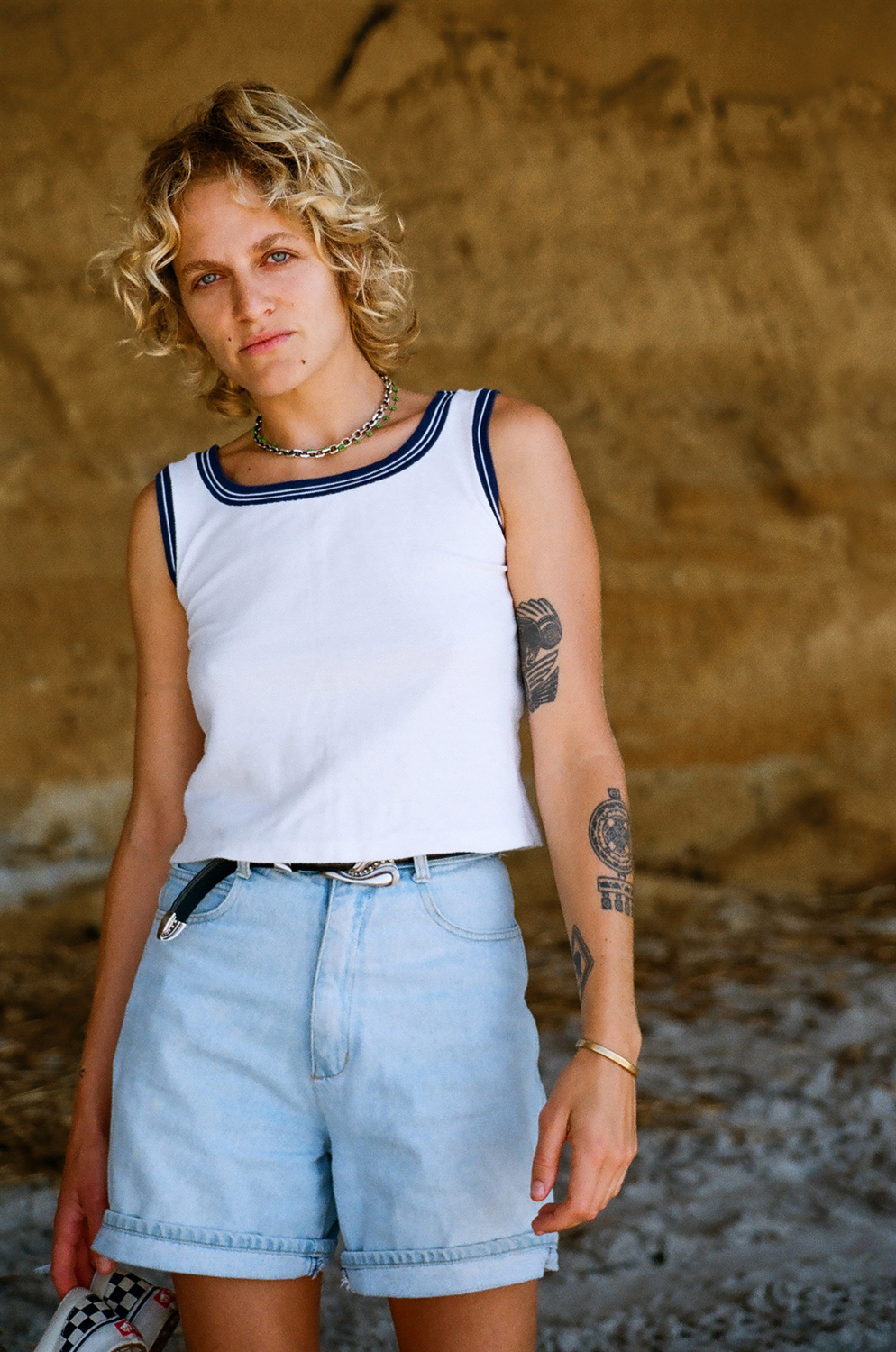 Surfer, Saara Untracht-Oakner @saarauo
How long have you been surfing?
I've been surfing for 23 years. I grew up going to Lido and Long Beach, and I would boogie board, but I started skating when I was 8 and that pushed me into wanting to surf.  I'd get Surfer Girl magazine and hang the pictures on my wall.  My dad brought me to a bunch of local surf shops that aren't around anymore and picked out a used 6'3 thruster.  He doesn't surf but he saw how into it I was and took me to Lido and pushed me into some white water.  I remember that feeling of disbelief and awe, standing for the first time.  Riding a wave. Surfing.
What do you like about surfing in Rockaway as opposed to other places?
Even though I'm from a few miles down from Rockaway, I didn't surf there until I moved back to NY, to Brooklyn from Boston in 2012.  I love that it's so close to the city.  I can pop down to the beach pretty easily with a car and be in the water in 40min from my door, and still have all the goods that NYC provides; all different kinds of people, good food, lots happening.  People who aren't from NY still don't really think of it as a surfing destination and are always surprised.  "There's surf in New York?"  My ideal day was always surfing in the day and playing a show at night.  It's all at your fingertips.  Rockaway has a really cool community too. Each jetty has its own little vibe and regulars and you get to know people that way.  You know that when there's waves you're gonna see the same people out.  It's a sand bottom beach break with different conditions all the time and the water gets pretty warm in the summer.  I just wish there were more waves that went right 😉
How does surfing impact your music or other aspects of your life?
Surfing is what keeps me grounded and happy.  It's my exercise and my meditation.  It honestly saved me during quarantine when I had nothing to look forward to.  I made it an obligation, because it made me feel good and I could connect with my slice of NYC nature.  I like the stillness between waves when you're out there floating and waiting.  You get a lot of time to think with no other distractions.  I've worked out a lot of songs in the water, running them through my head and thinking of lyrics or structure ideas.  Getting in the water makes my day better, even if the waves are shit or I'm not surfing my best.  I come back into the city and see other people walking around and it's like I hold this secret to the universe that they don't know about; "I rode a wave today."
*Saara is an artist and musician performing as SUO. Check out more of her work at http://www.saarasays.com/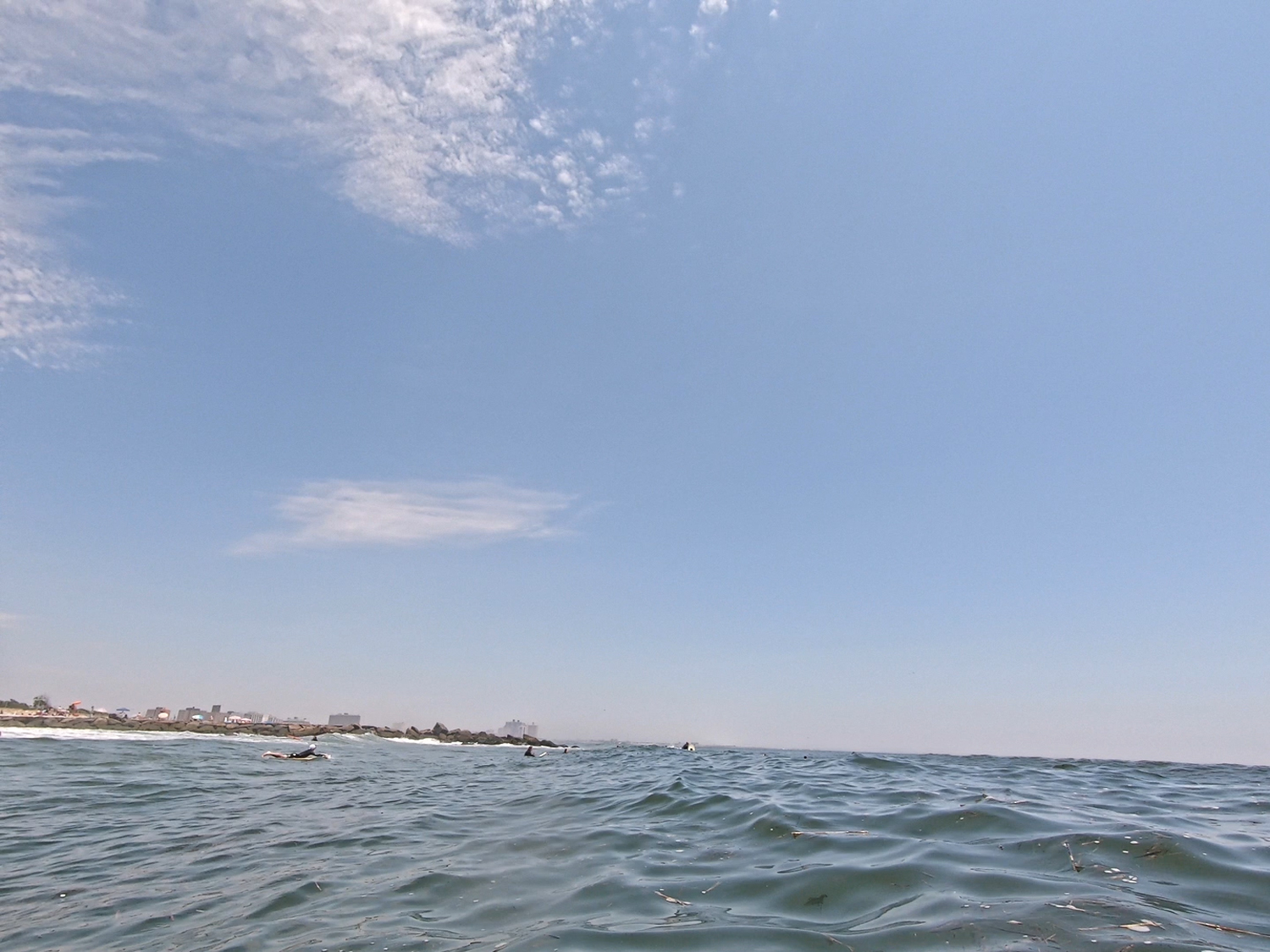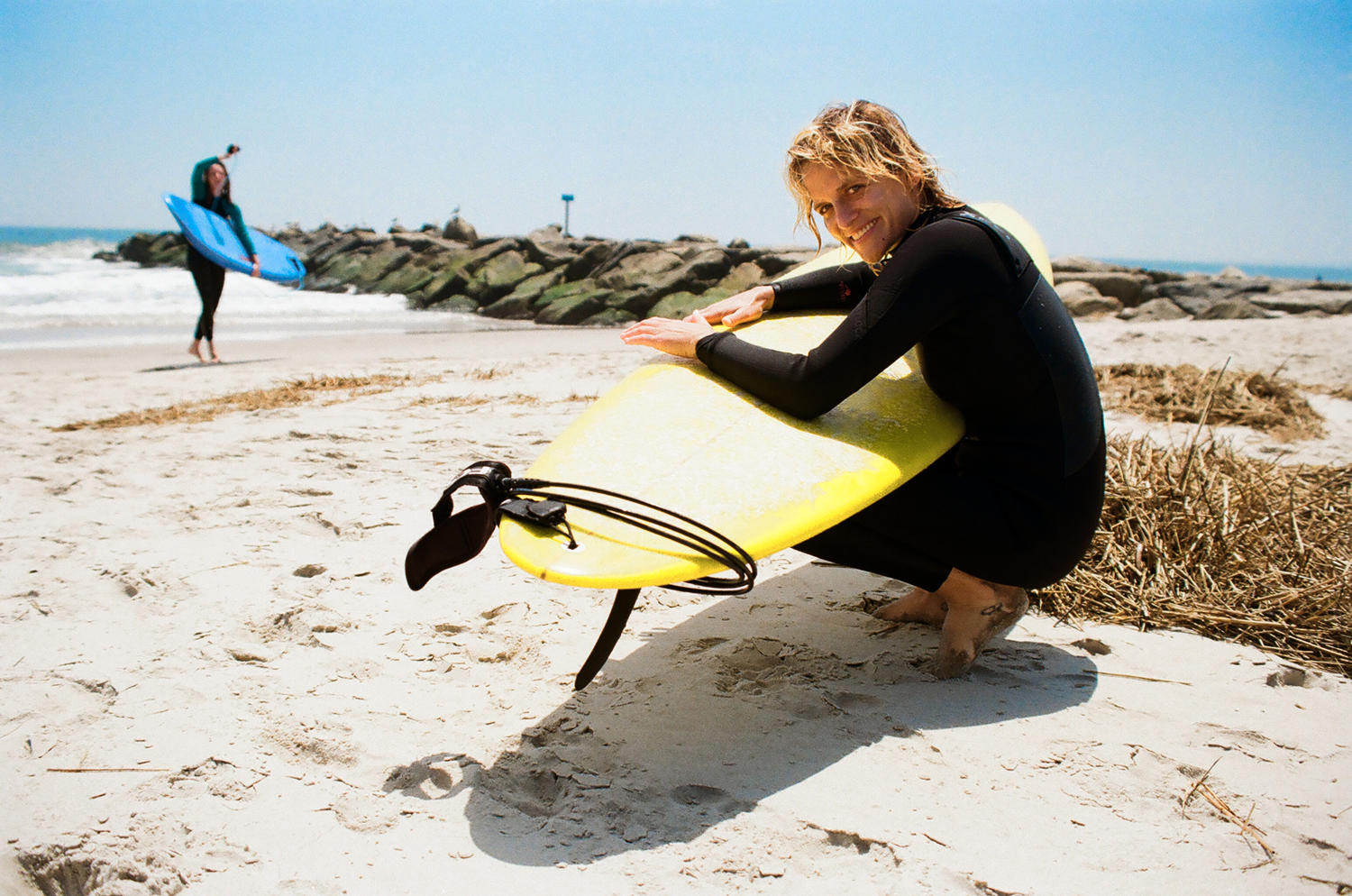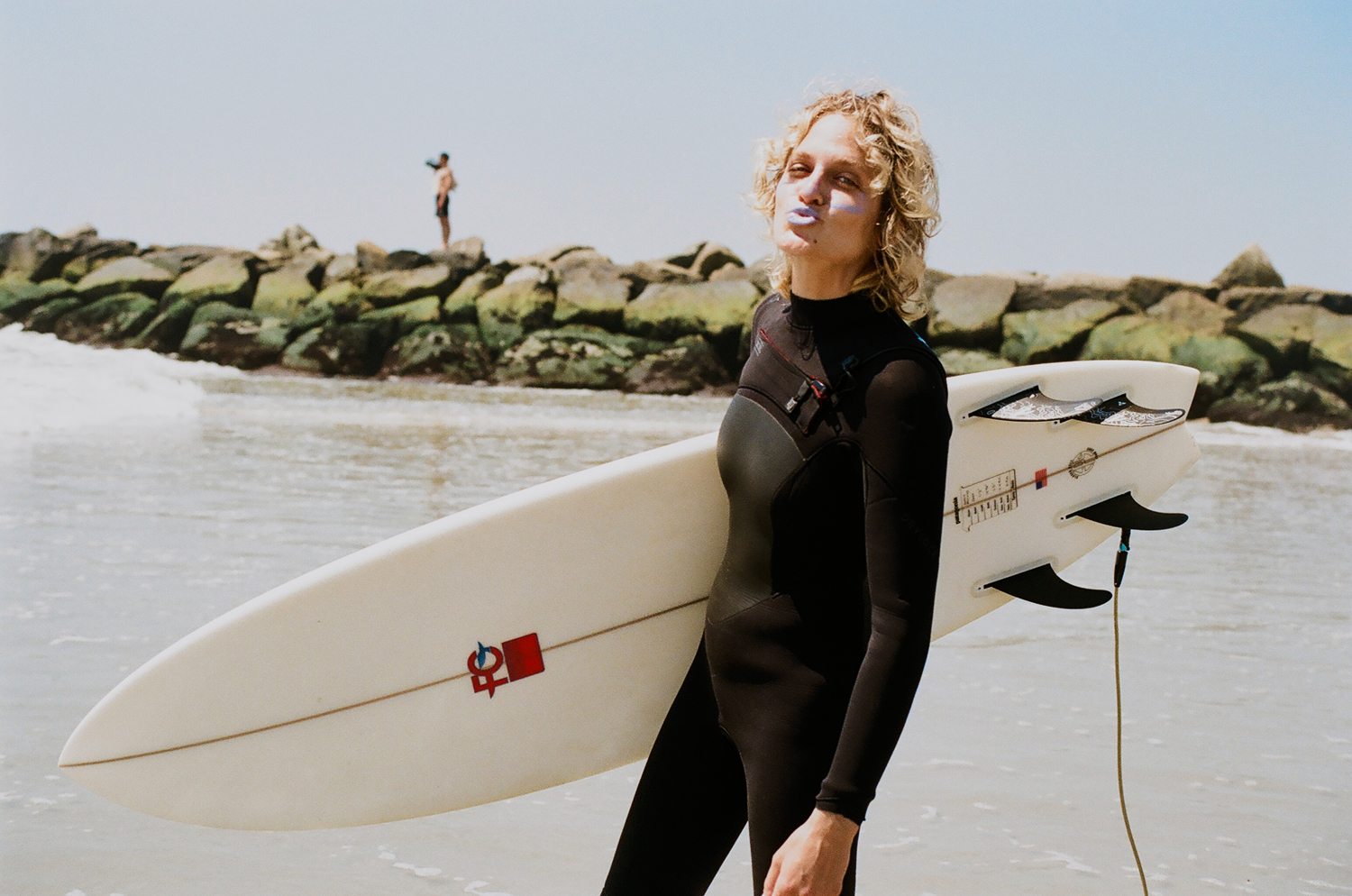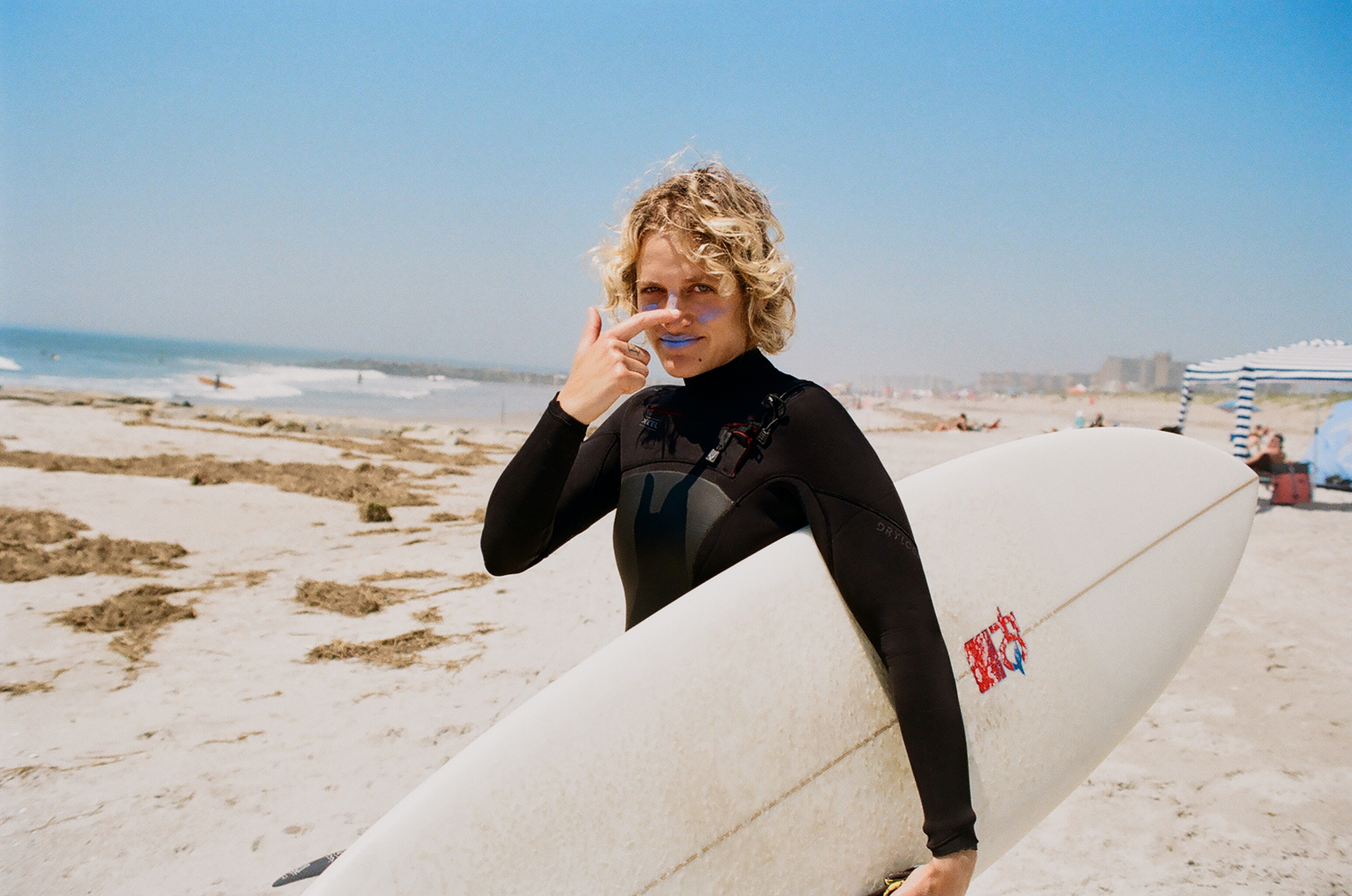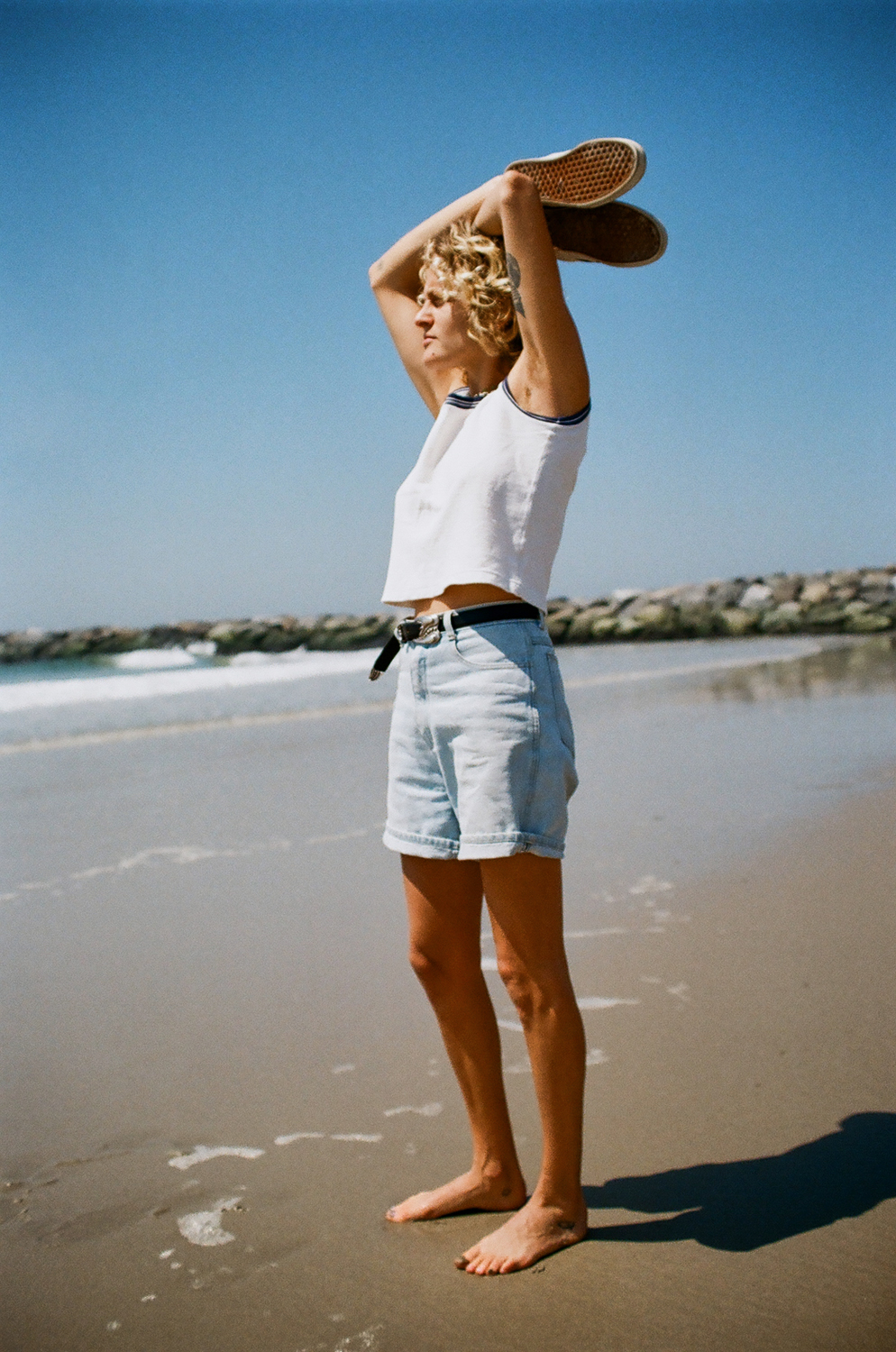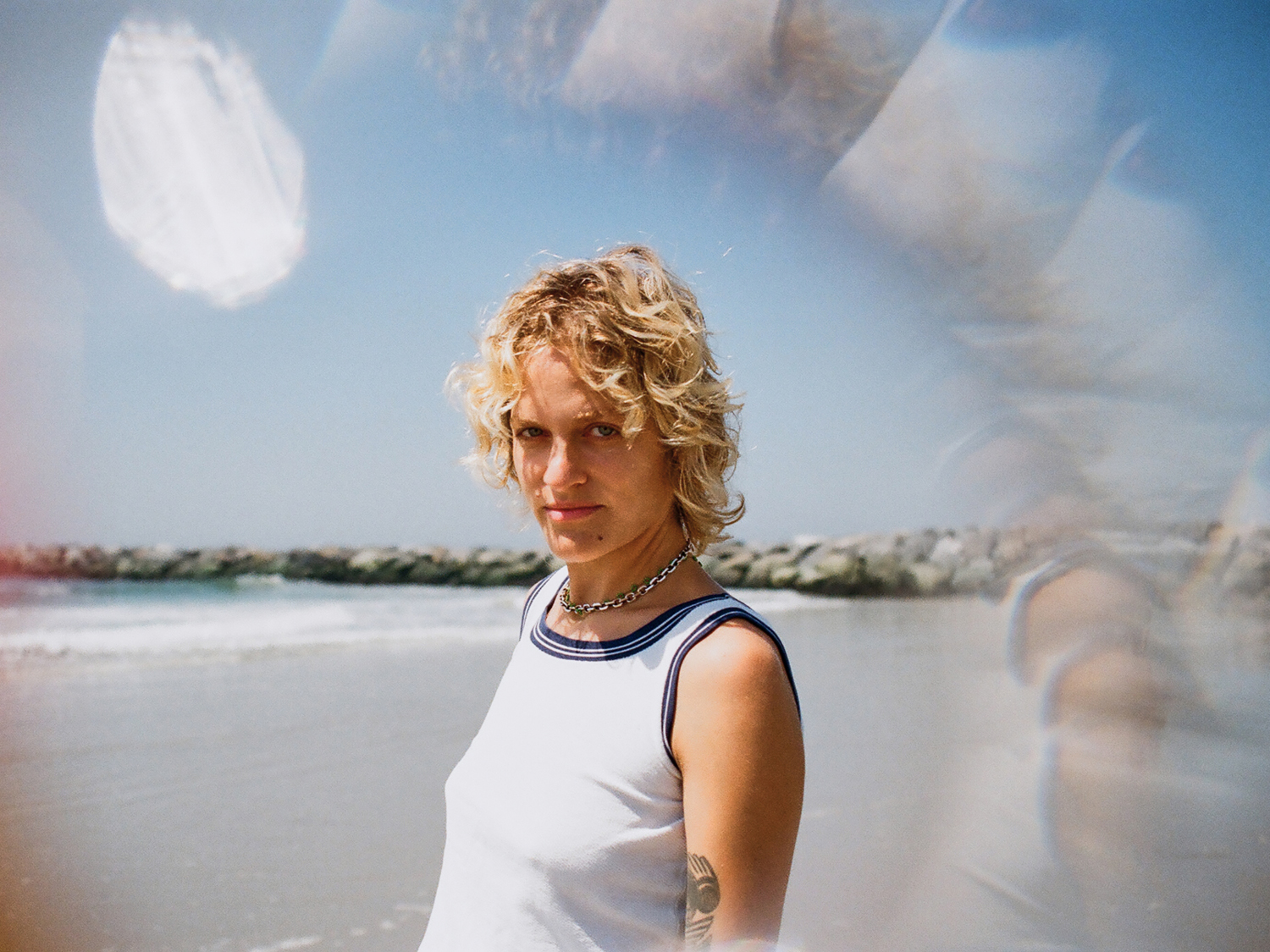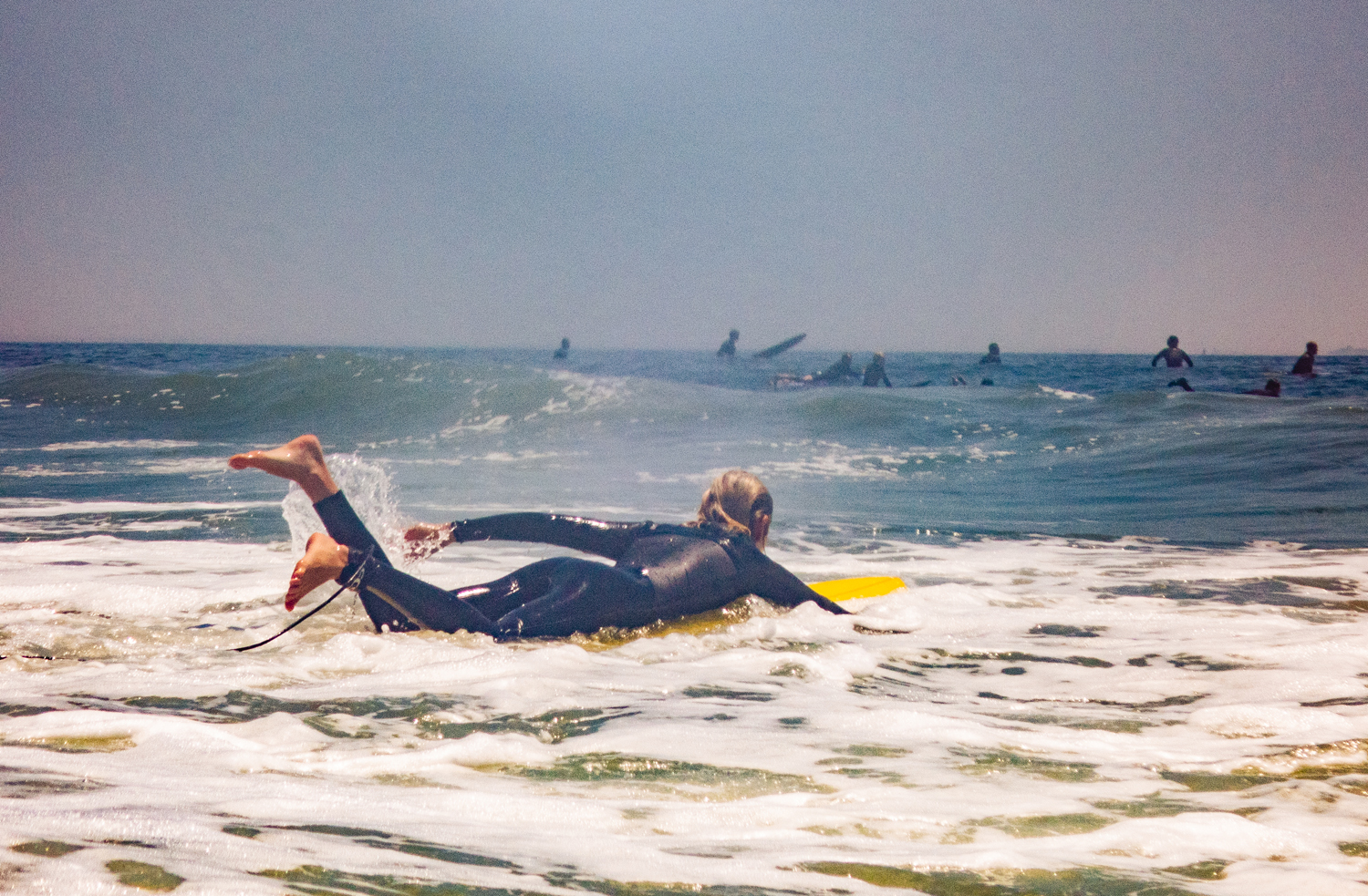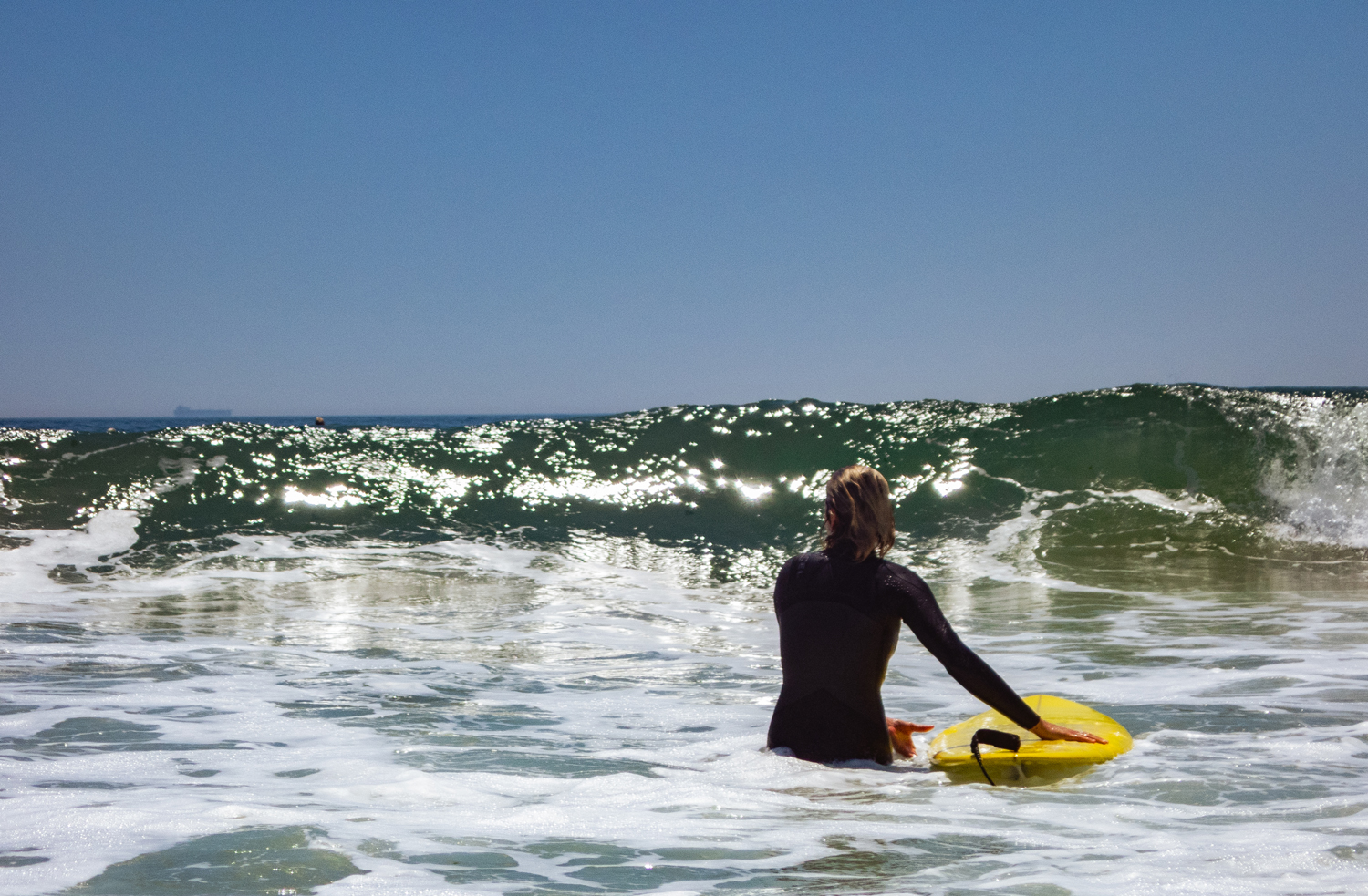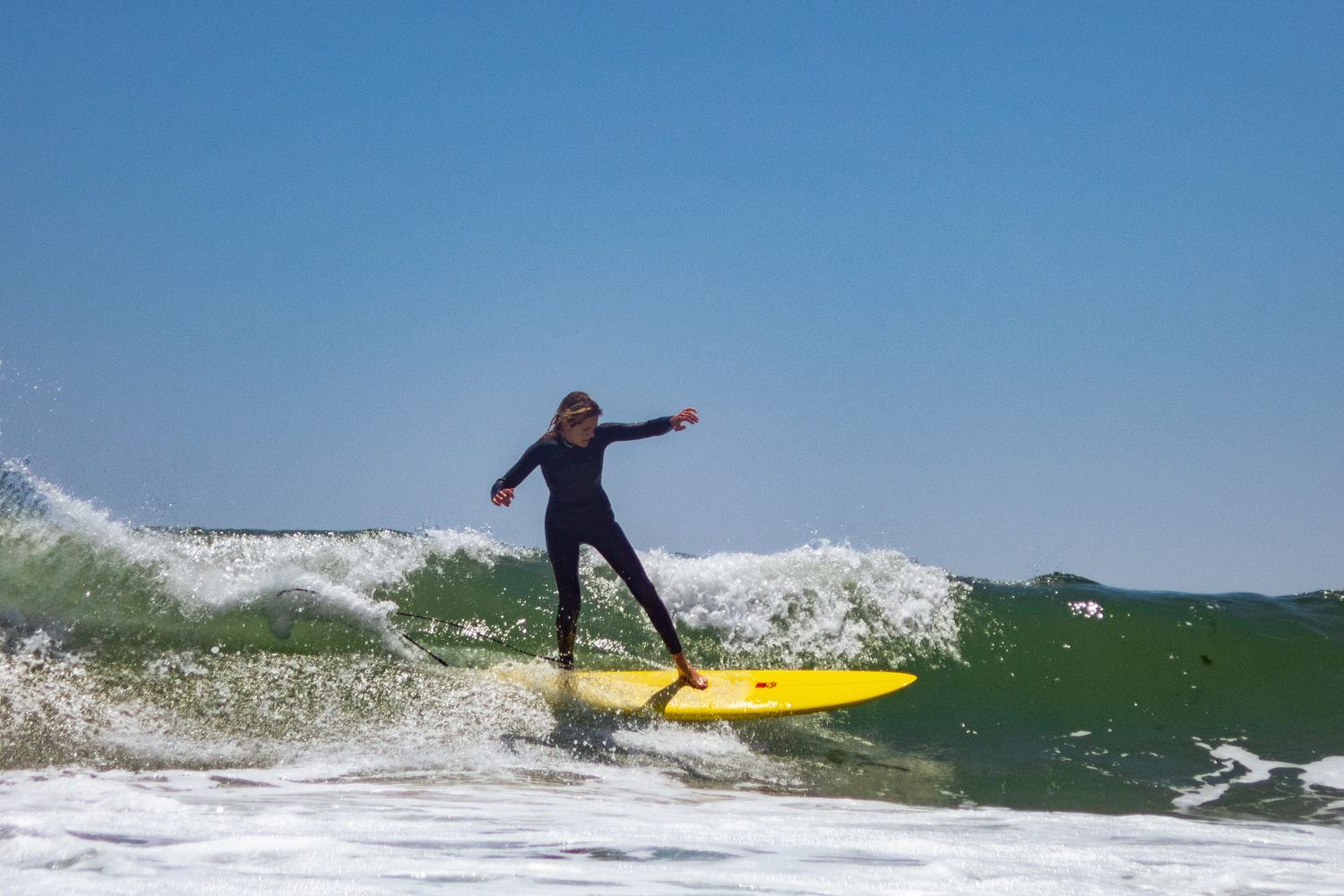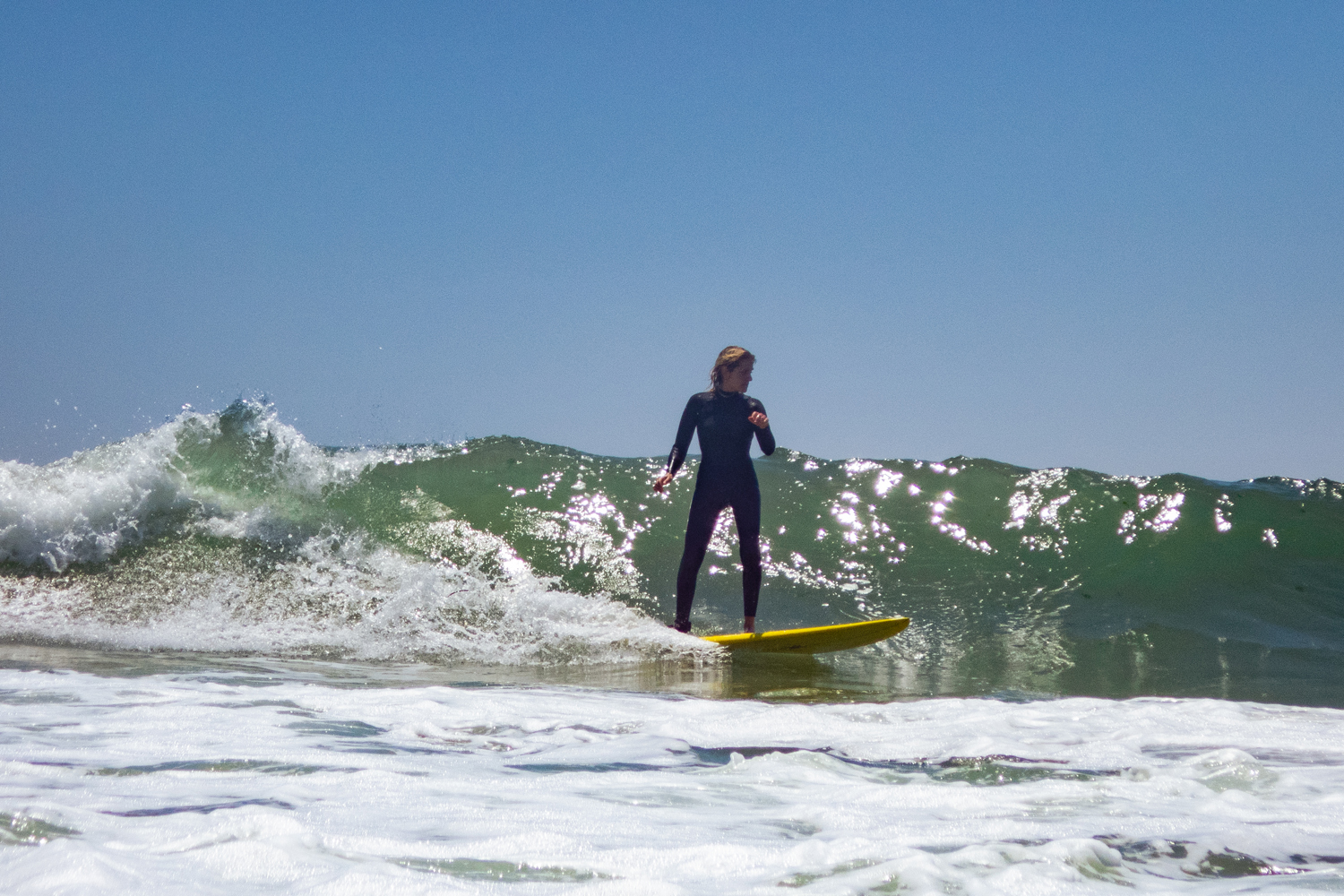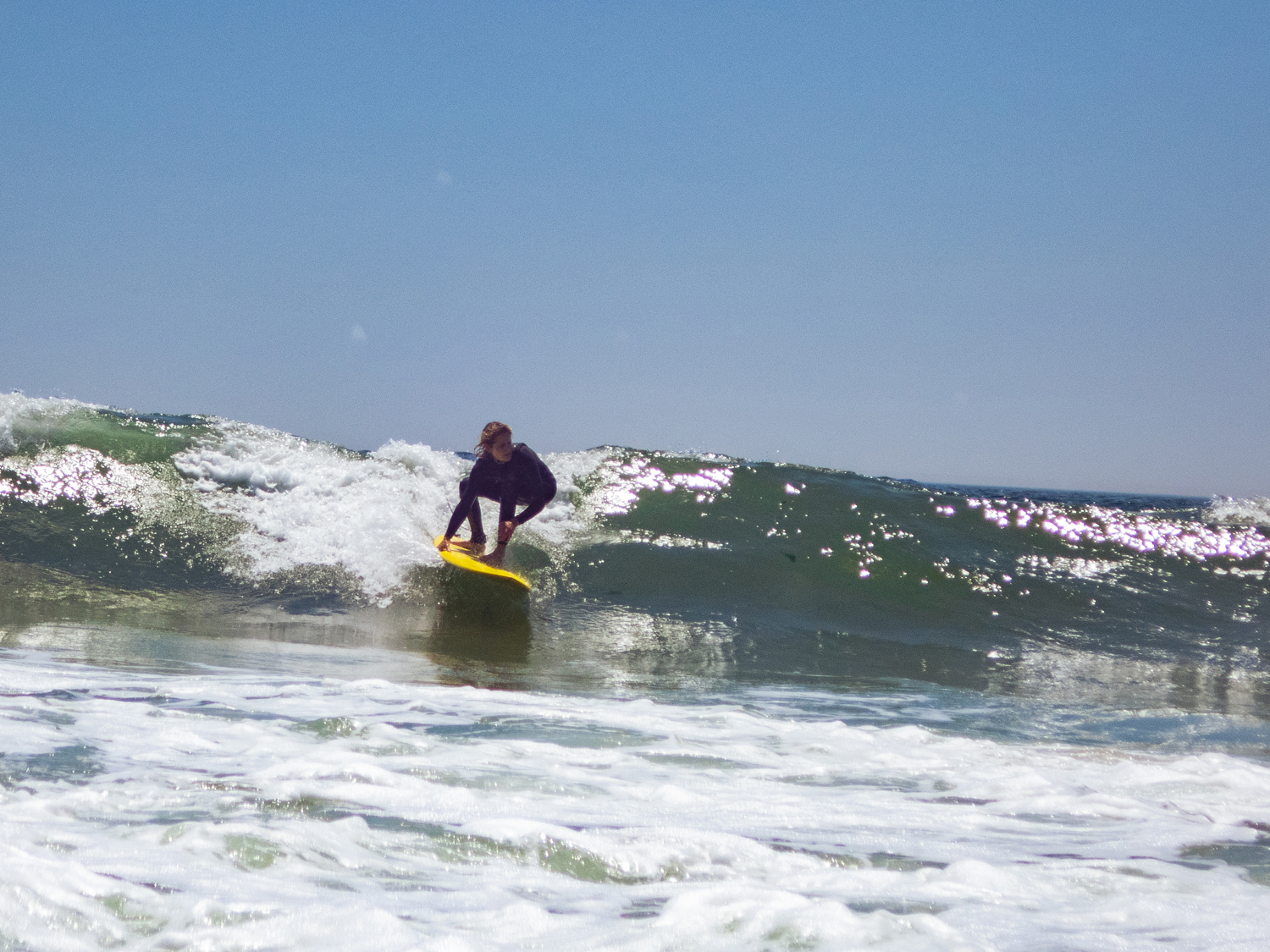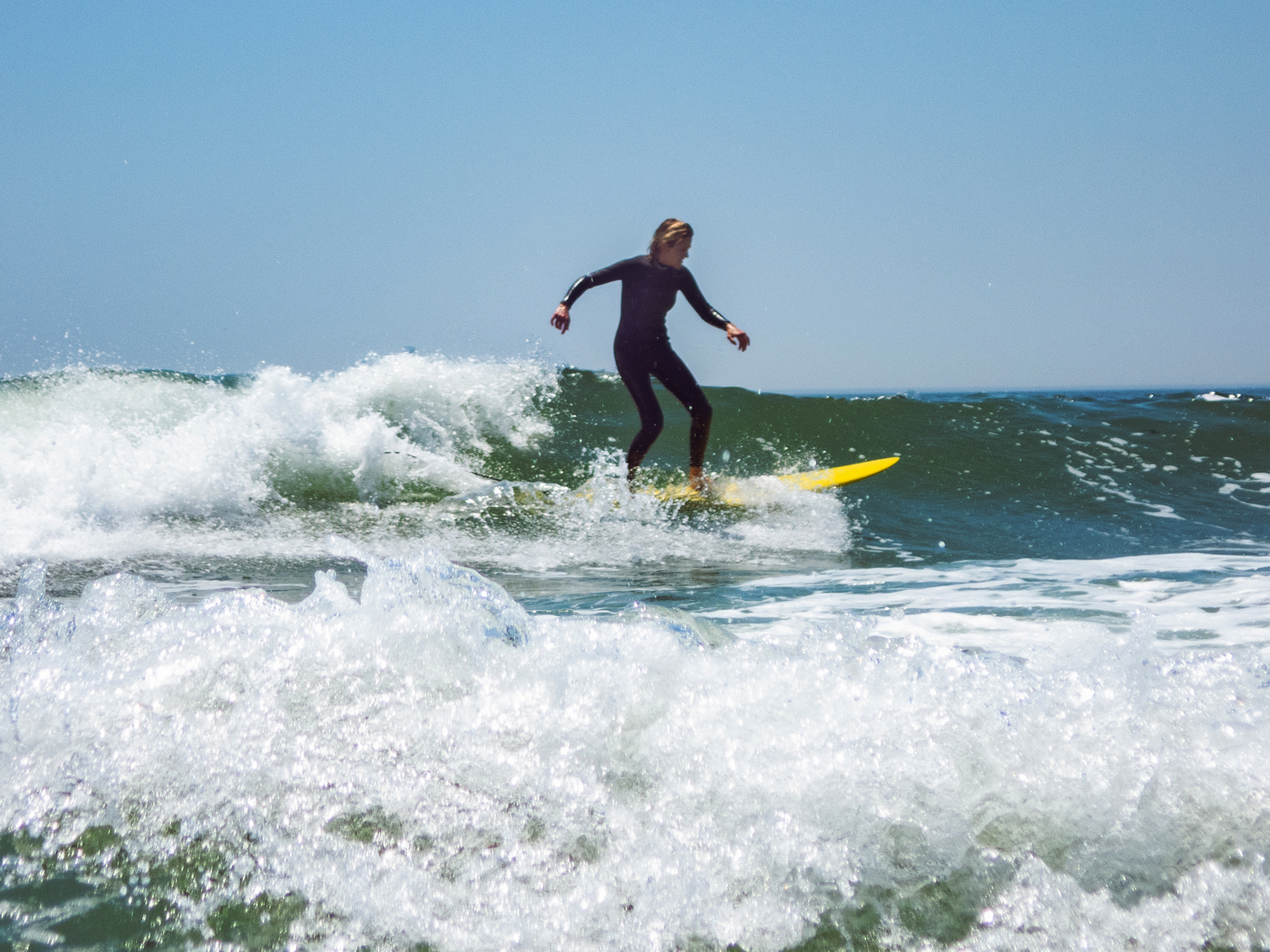 Skateboarder and surfer, Kait Hobson @kaithobson
How long have you been Skating?
Two years
What do you like about skating in Rockaway as opposed to other places?
I know I'm going to see familiar faces when I go to Rockaway. There's a skate community there that I haven't found in other parks around New York City. The mood is light, the sun is out, we're all at different levels but everyone has style. Days skating in Rockaway are punctuated with a surf session or two—it's just fun.
How does skating impact other aspects of your life?
You fall down, you get up, you try again—skating is a metaphor for life. As your body gains balance your mind becomes loud, "don't do this" it pleads as you stare down your first drop-in. Then you land it and you trust your body more, your mind quiets down. There's no clear path to victory, it's individualistic and it's creative. You land tricks on your own but you can celebrate your success with all the people who watched you fall a few hundred times to get there. You persevere, you practice the same thing a thousand times—small body adjustments, bigger attitude adjustments—you gain discipline. You realize that no matter how good you get you'll still fall sometimes, because if you're not falling then you're not pushing yourself to try something new. You surround yourself with a culture of people who persist through self-doubt and try again. Learning to skateboard as an adult means the stakes are higher but maybe that's why we need it as much as kids—it keeps things light. There's something transformative about it, too. You go from wobbly to balanced, from timid to fearless, from hyper-focused to carefree. You can go fast, you can fly, you can fall on your face. What's more like life?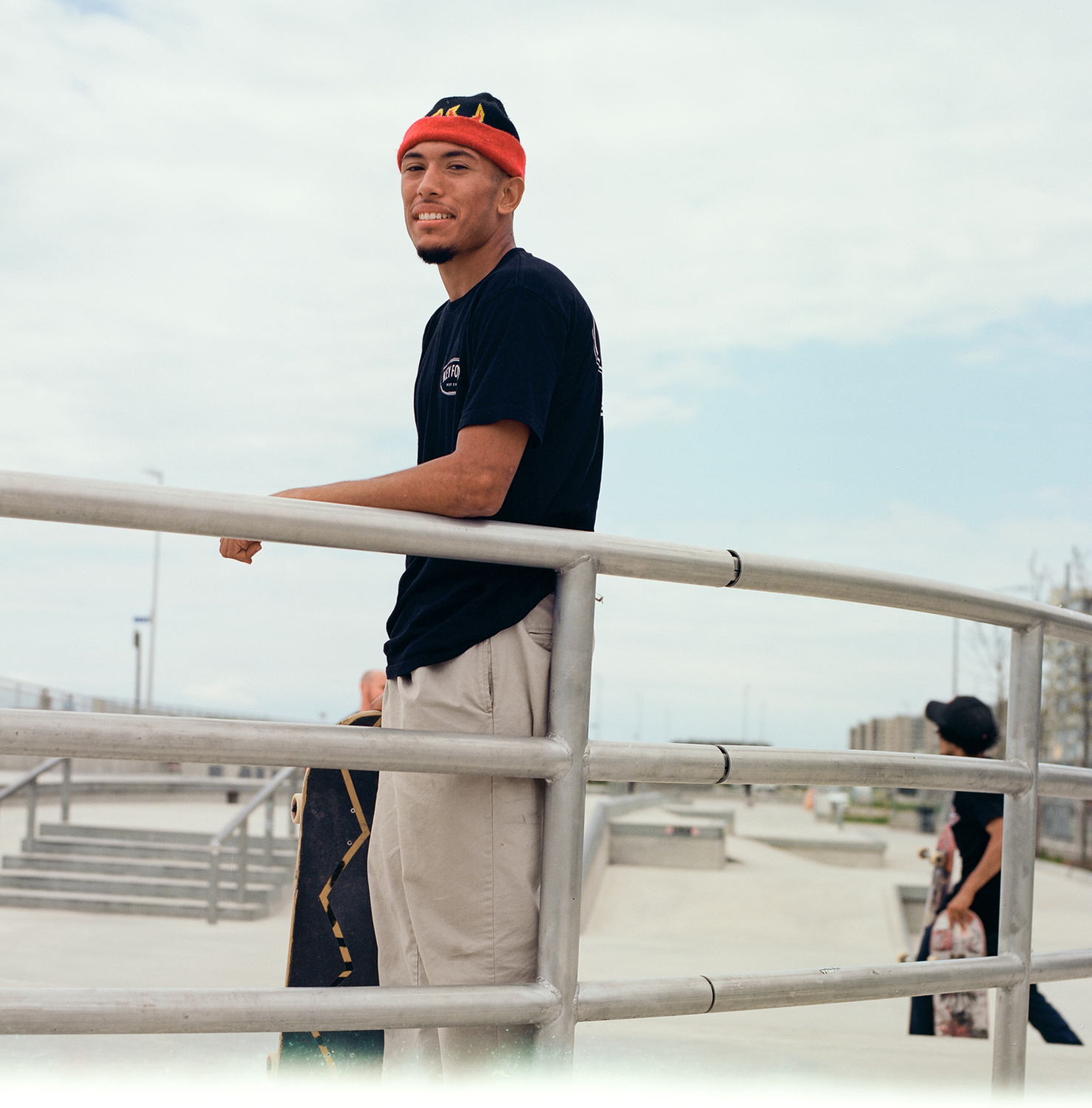 Skaterboarder, Adrian Rosales  @_.adrian.r_
How long have you been Skating?
I've been skating about 8 years now.
What do you like about skating and surfing in Rockaway as opposed to other places?
Skating in farrock is like no other, especially in the summer where the beach is right there and the scene is just right. I can say I'll choose rockaway over any place in nyc just because the nostalgia it brings me. Being from here and watching skateboarding rise was truly a blessing to see.
How does skating impact other aspects of your life?
Skating impacts my life in a way that is Unexplainable, I feel safe when I'm on my board and it gives me this outlet from everything else that's going on in my life and makes it feel like everything is okay. I truly love the art and culture of skateboarding because it can really bring people together whether it's a stranger or friend, skateboarding is all love.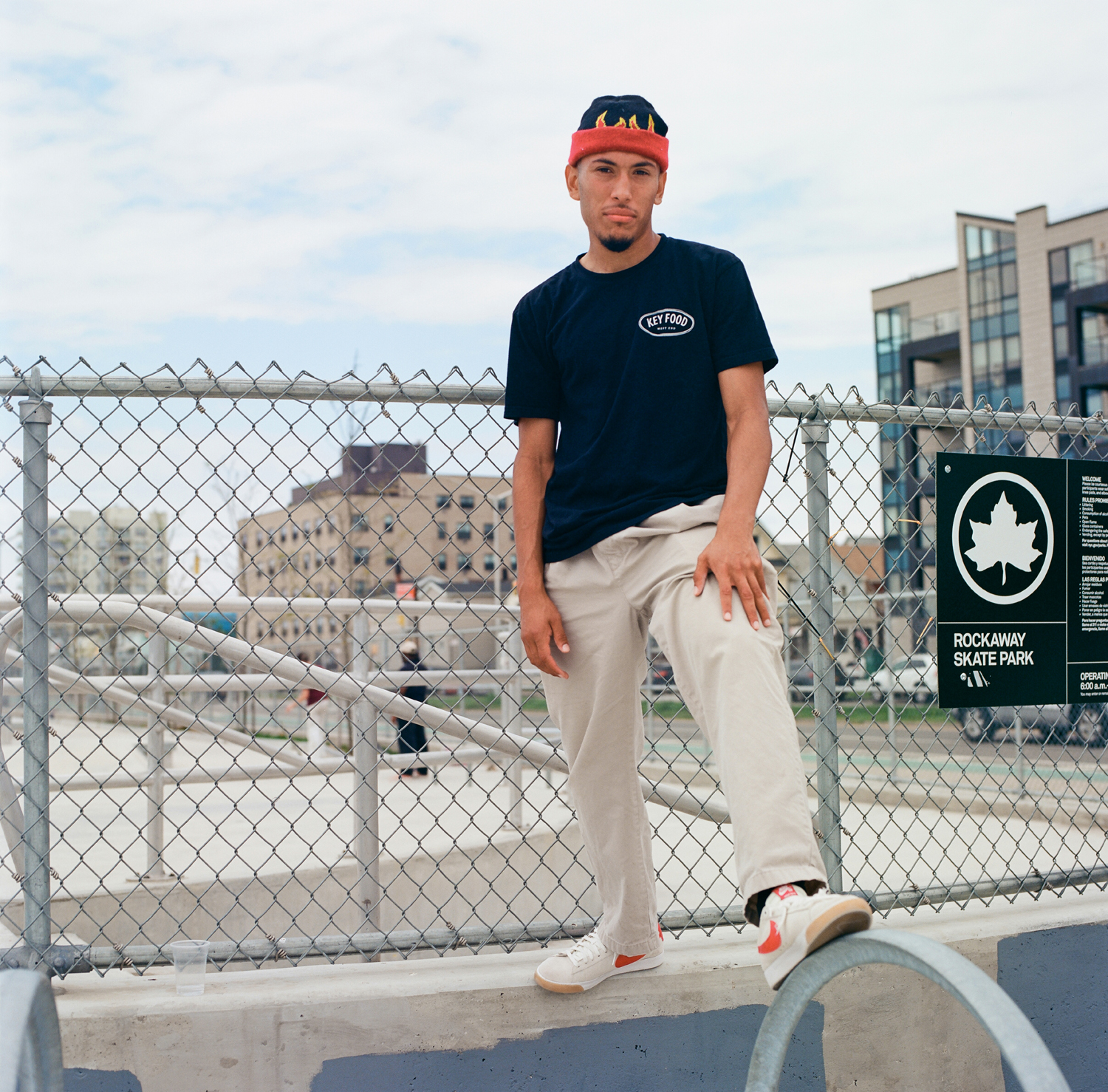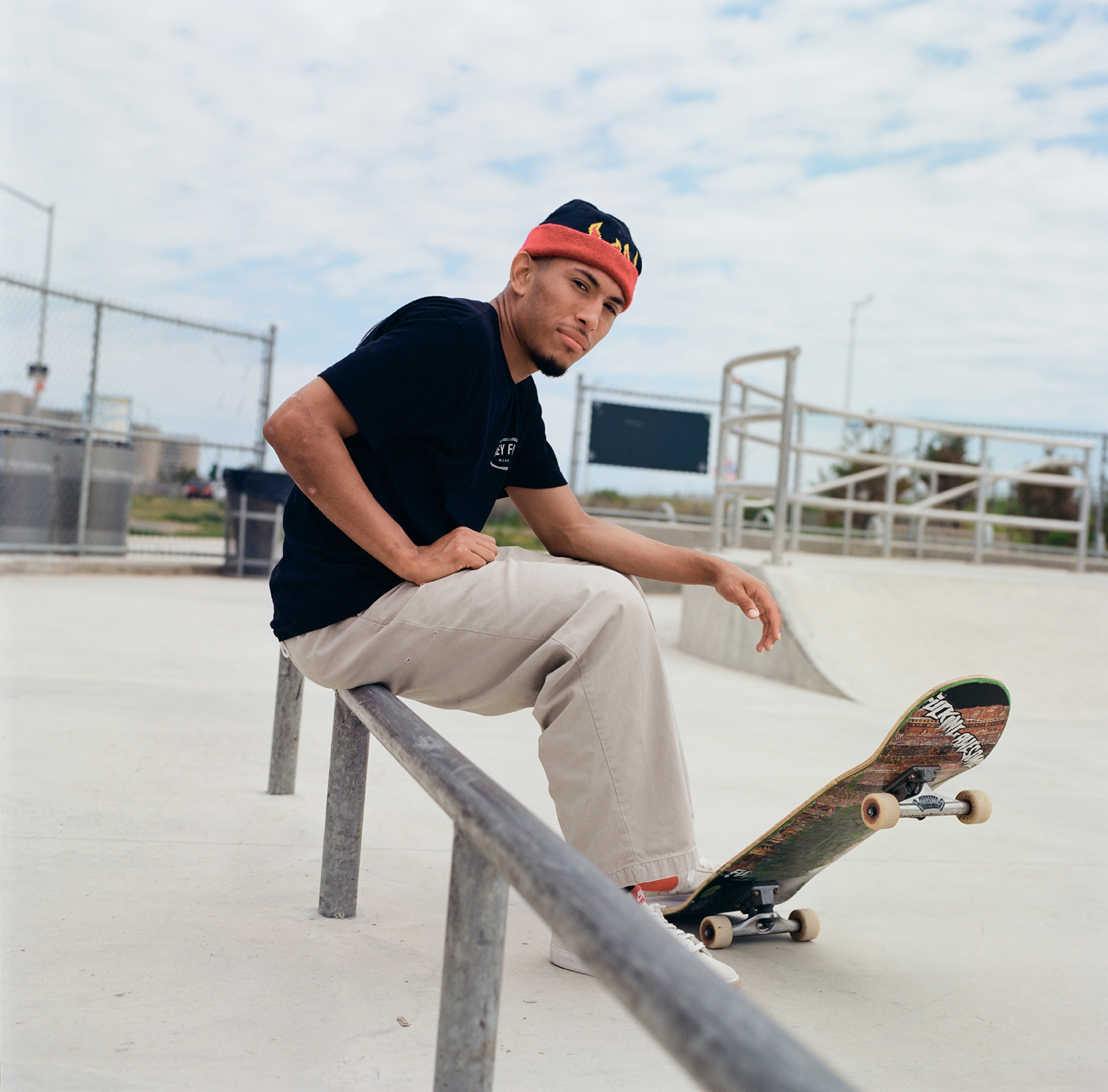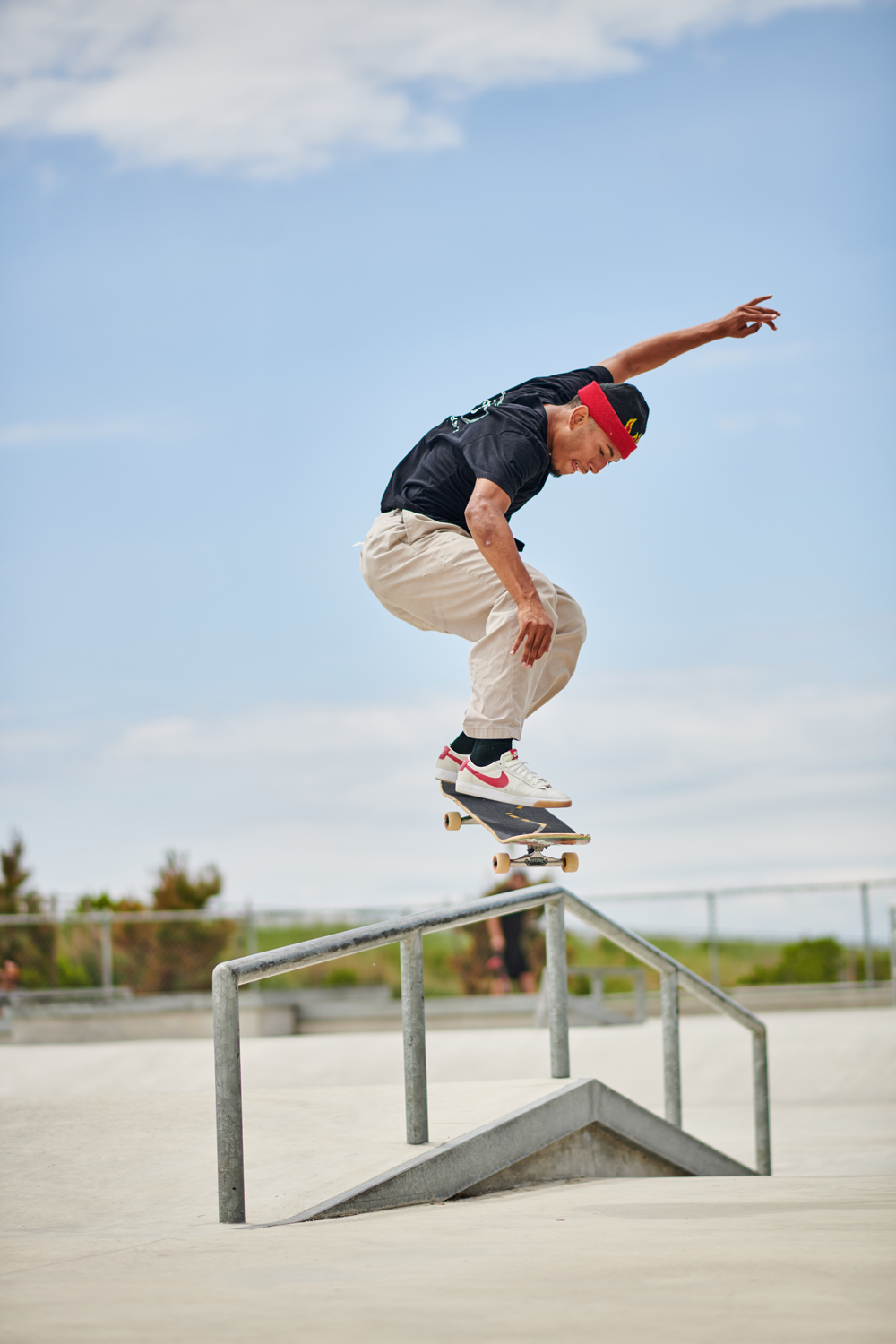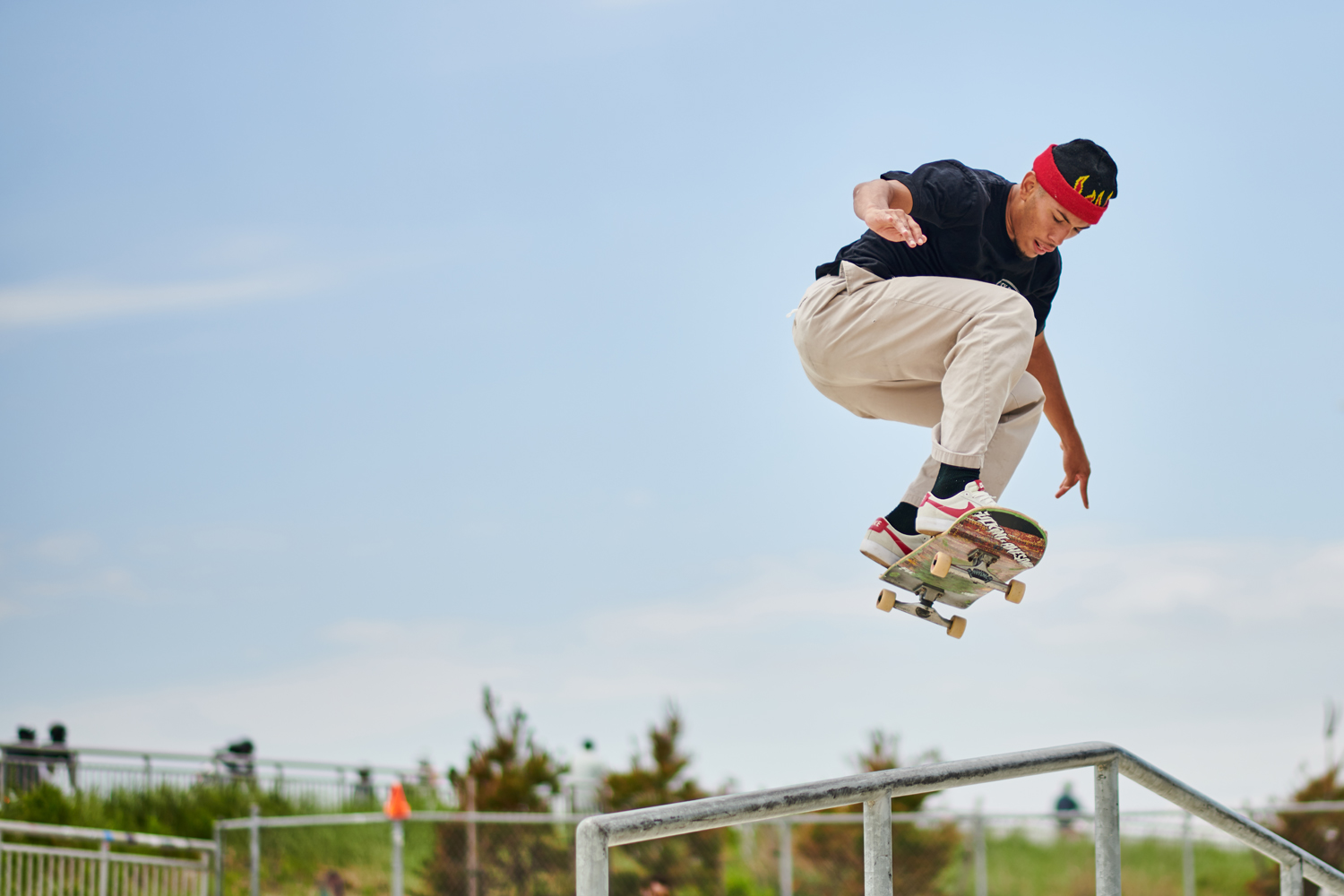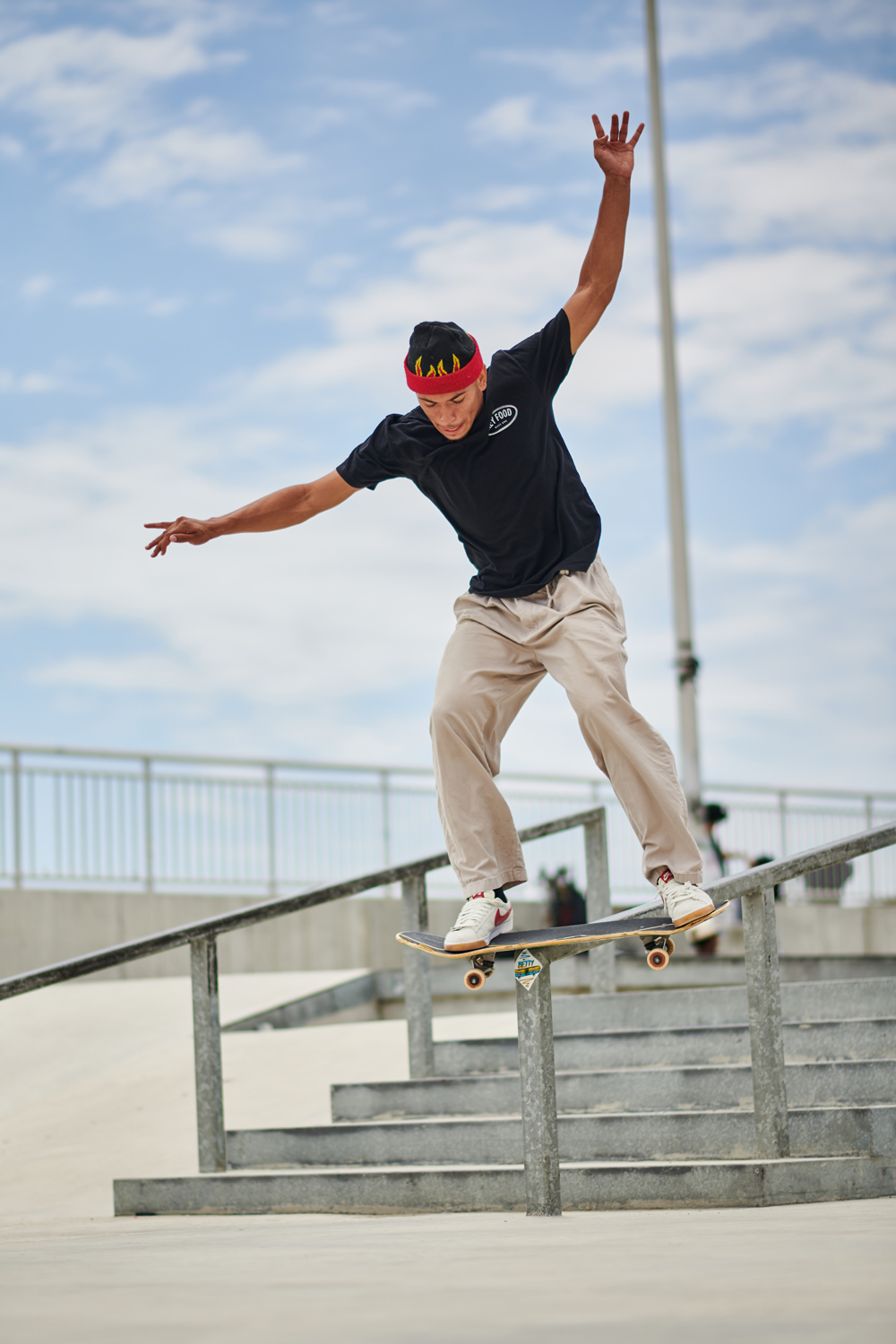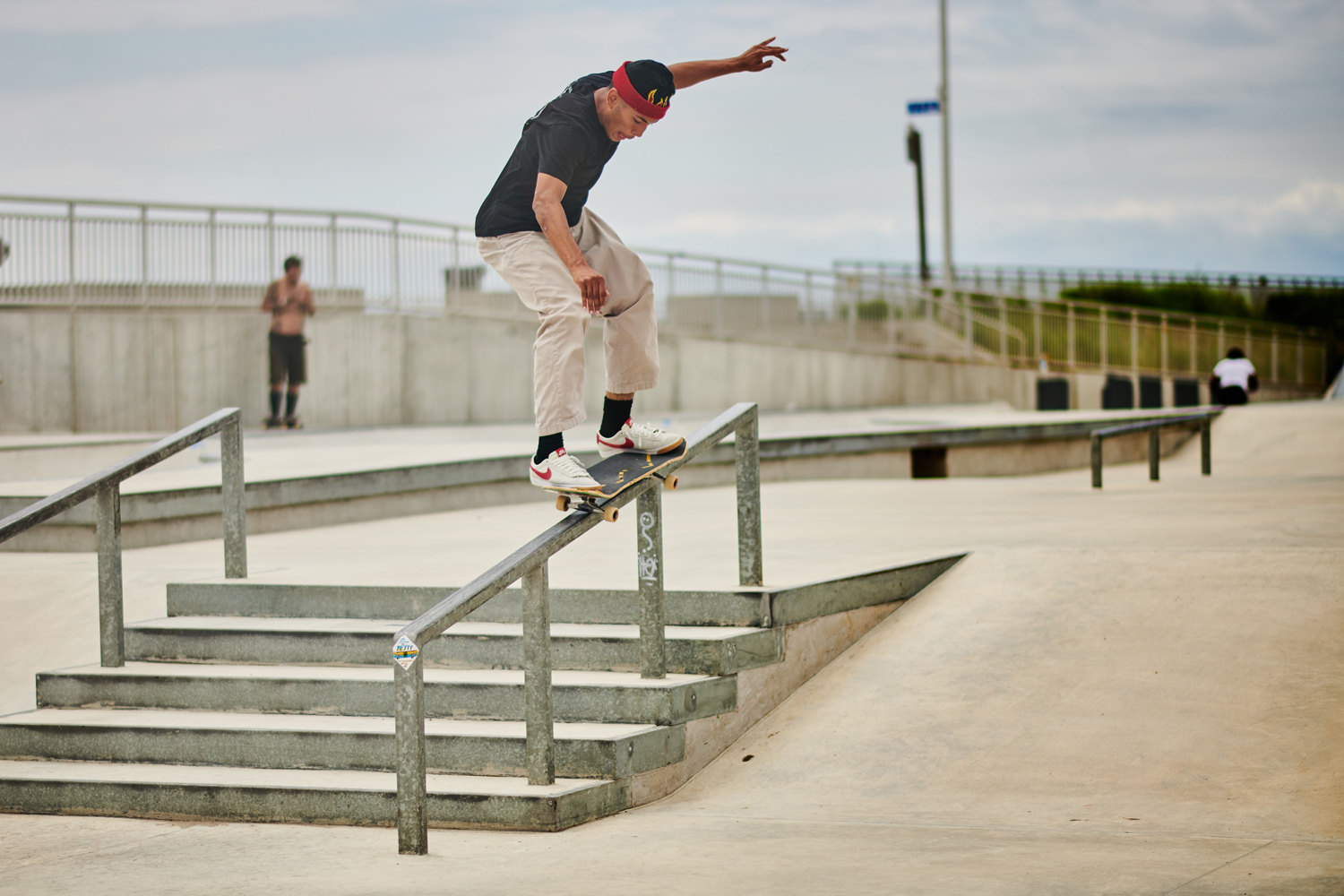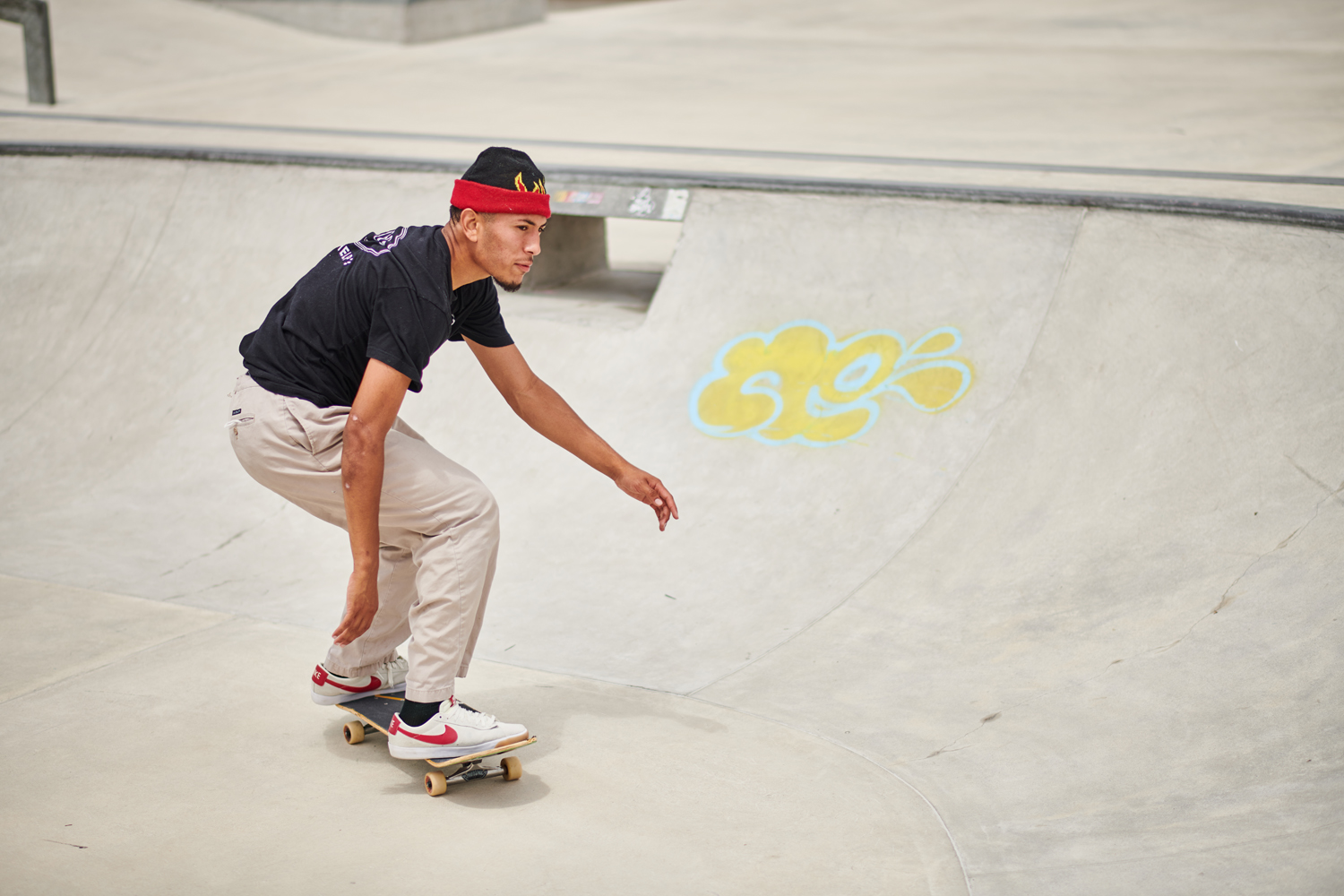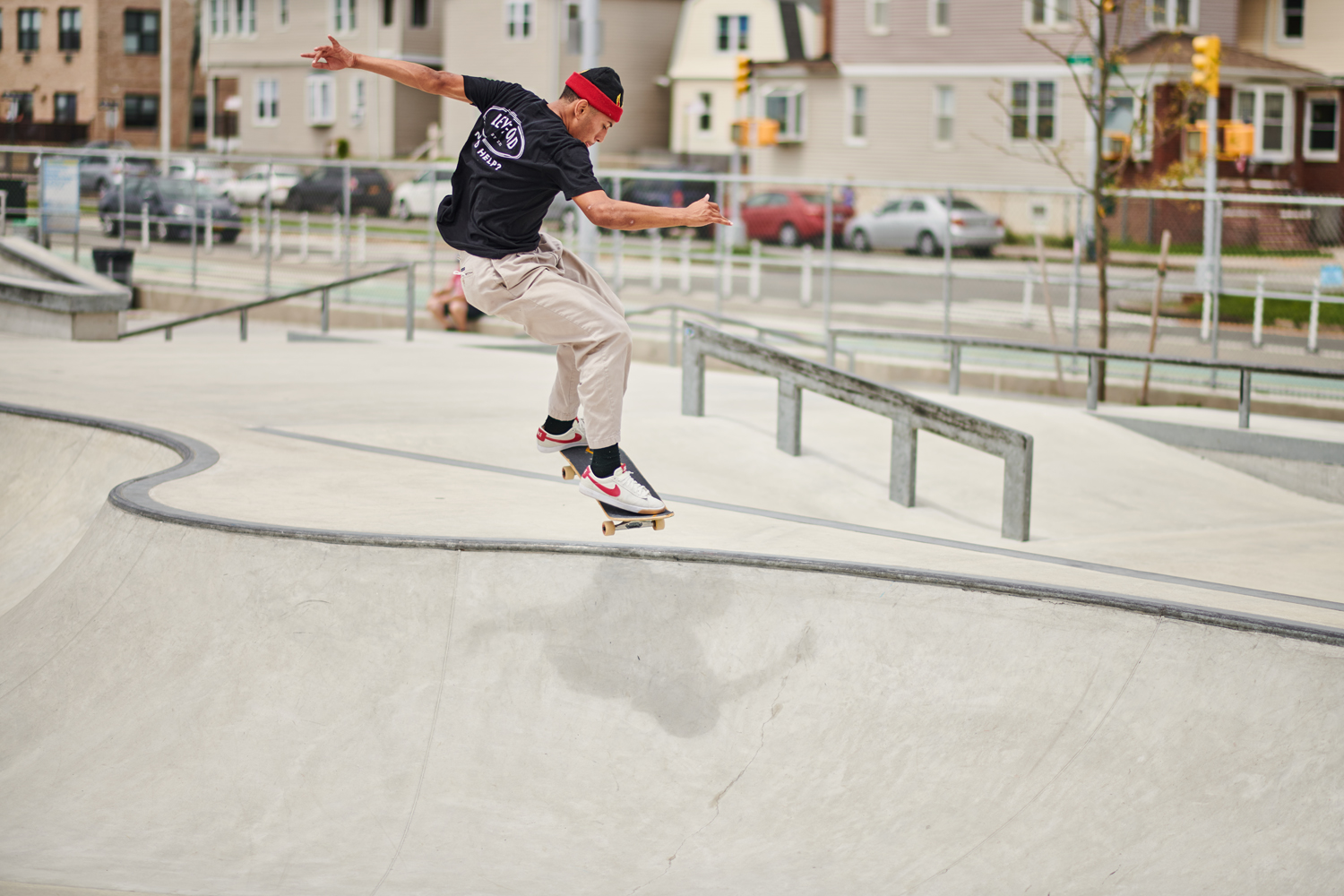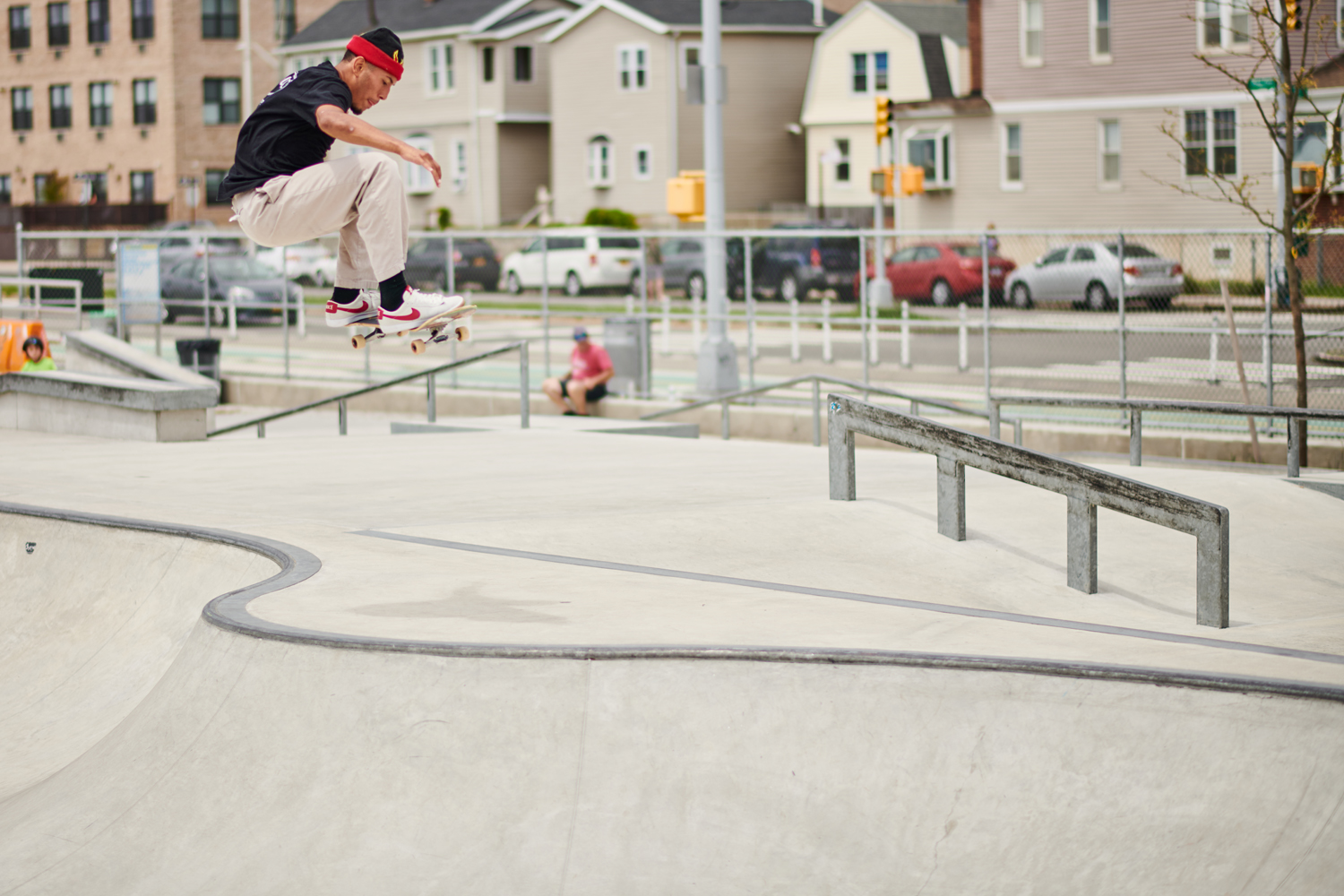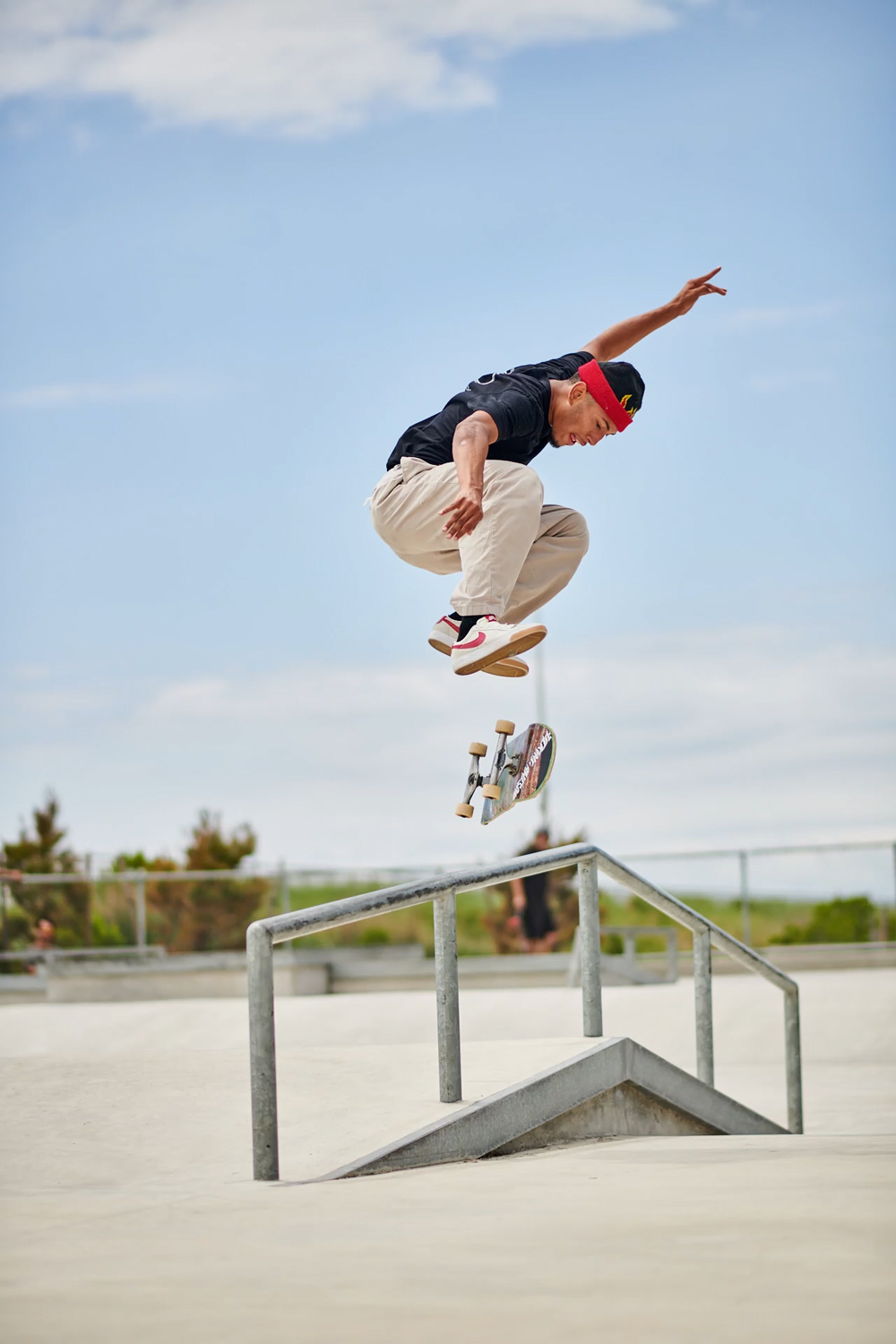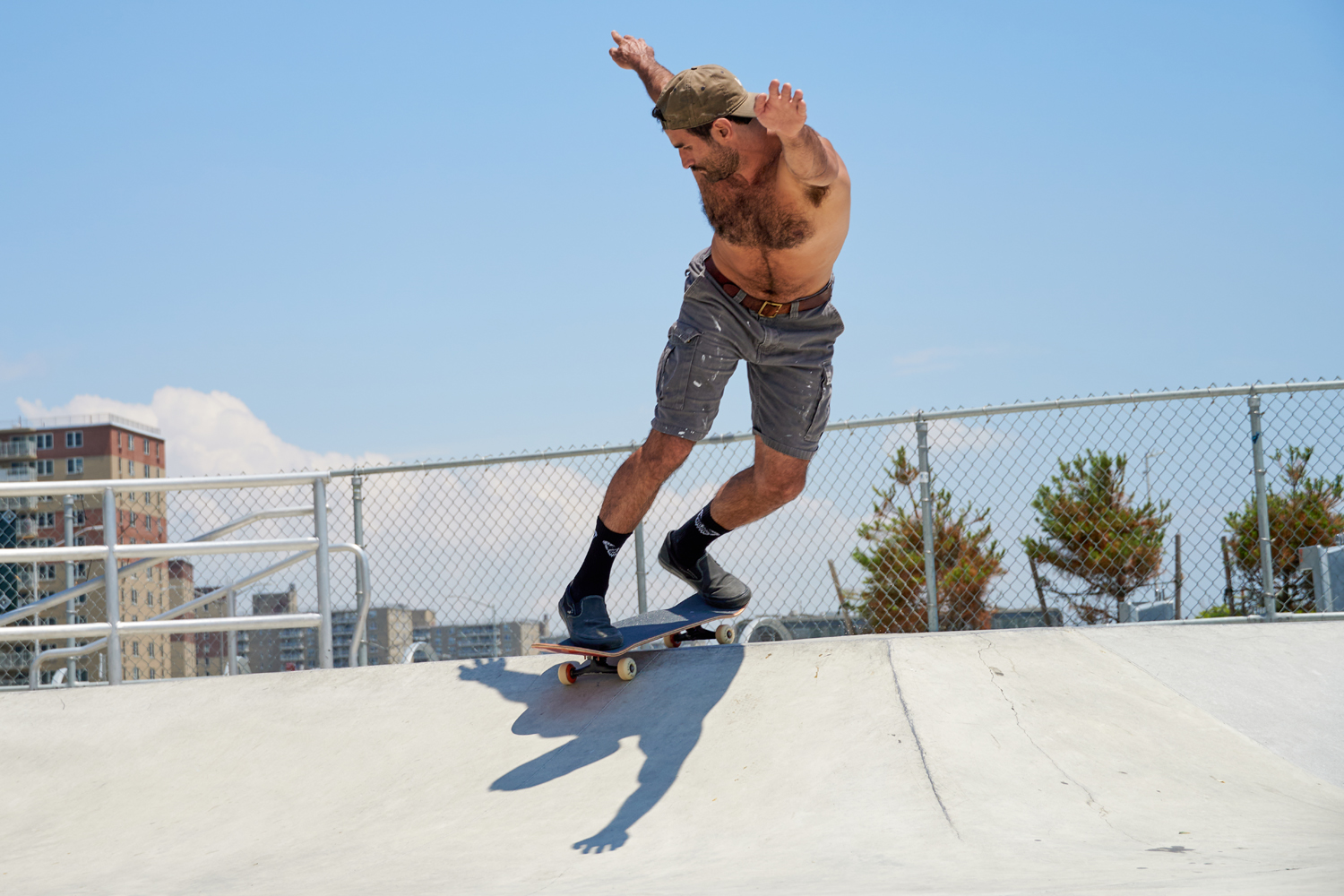 Skateboarder and surfer, Mike Kololyan @kookmike
How long have you been Skating? Surfing?
I started surfing when I was about 9 years old and skating since 6 years old – You would think I'd be a lot better right?!
What do you like about skating and surfing in Rockaway as opposed to other places?
There's nothing like scoring perfect waves in your backyard! Maybe I've just gotten used to the proximity from my house to the beach, call me lazy but it can be one of the more enjoyable surf breaks when it's "ON". Although it may not be as consistent as other surf breaks around the world, it holds a special place in my heart. Rockaway is the only place where I can roll up to the beach or show up at the skate park and it feels like "home". The welcoming community built around the surf and skate scene out here is like no other place!
How do skating and surfing impact other aspects of your life?
Surfing and skateboarding play a big role in my life as it allows me to grow the community and help spread my love for surfing and skating with others. My time spent in the water can range anywhere from 15 mins to 2 hours, for me, it's all about the quality of time while I'm out there and not the most waves-ridden – although it doesn't hurt to catch a lot of waves. When it comes to skateboarding, aside from the physical activity it's a constant mental battle and competition with yourself to improve. This really helps me focus and disconnect from the busy work life. It gives me a bit of freedom and helps clear the mind, I like to call it a meditation on wheels.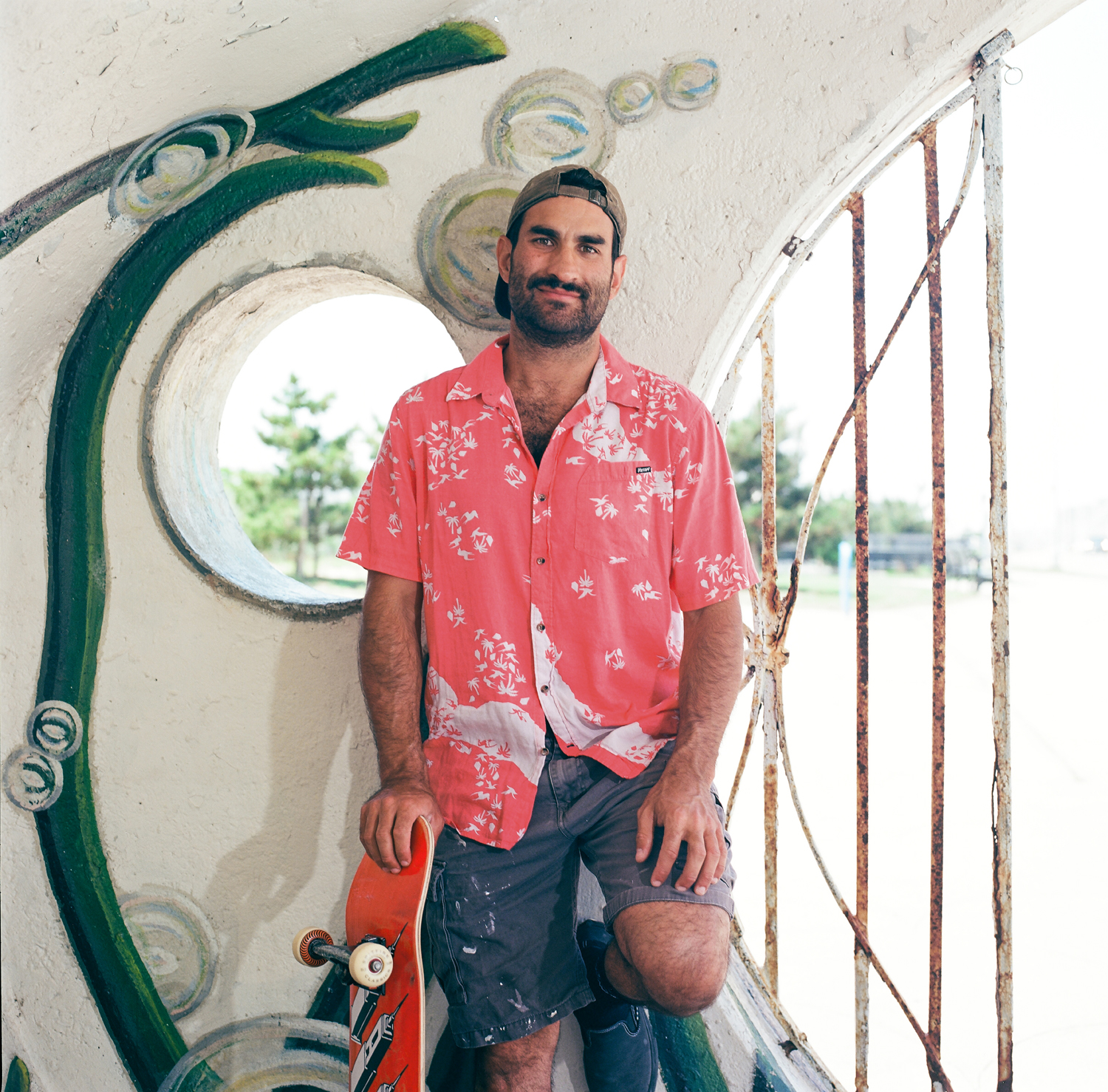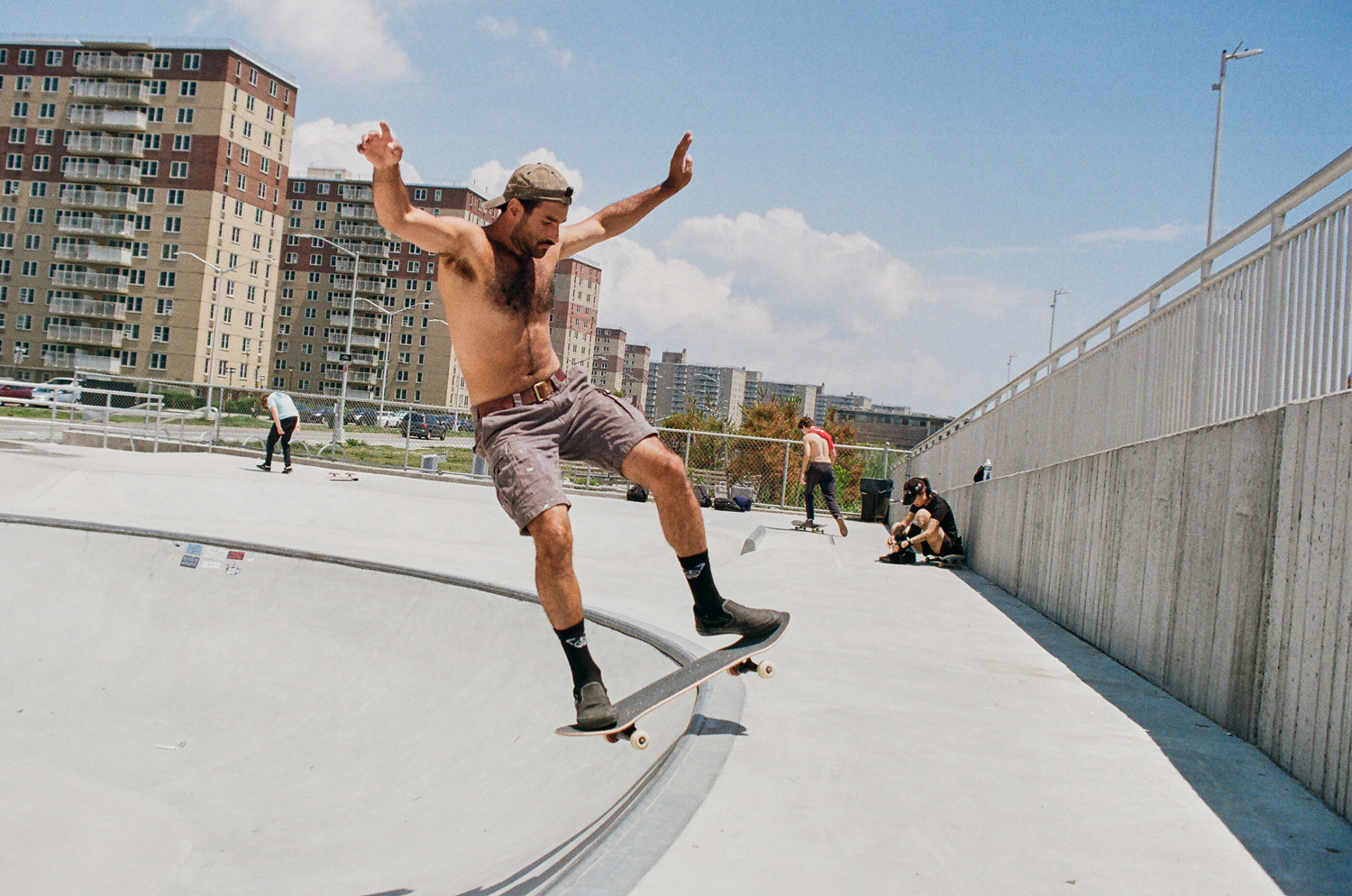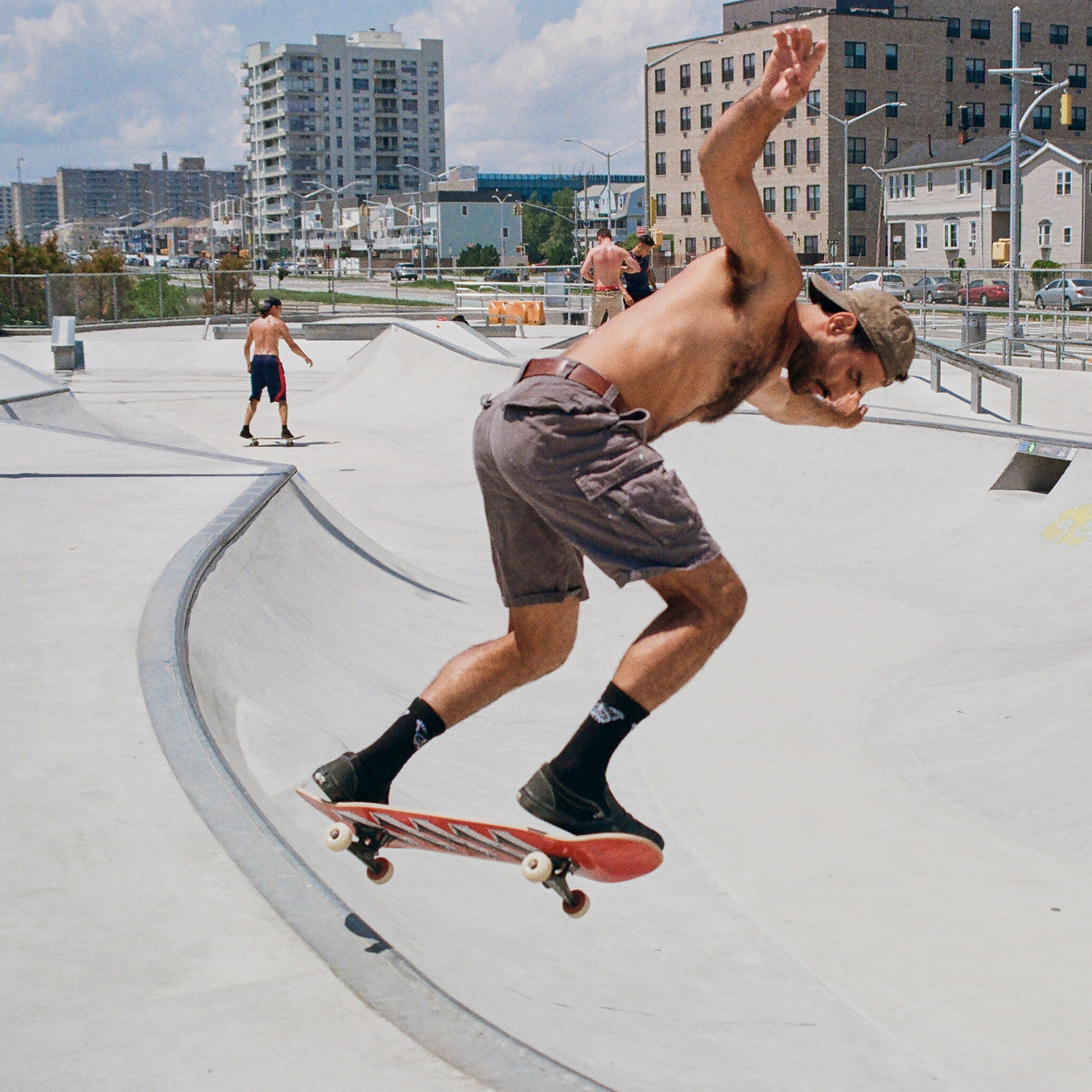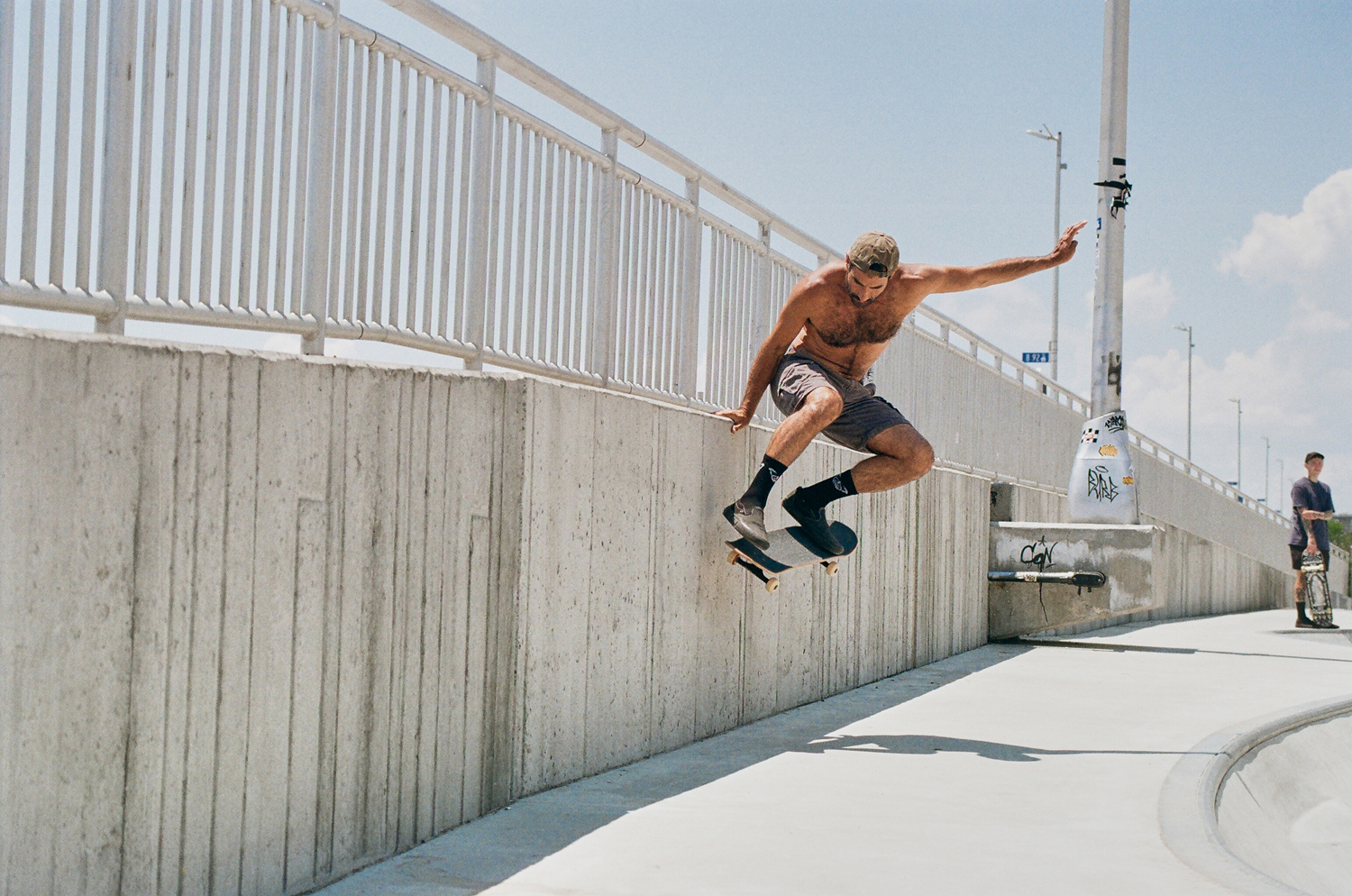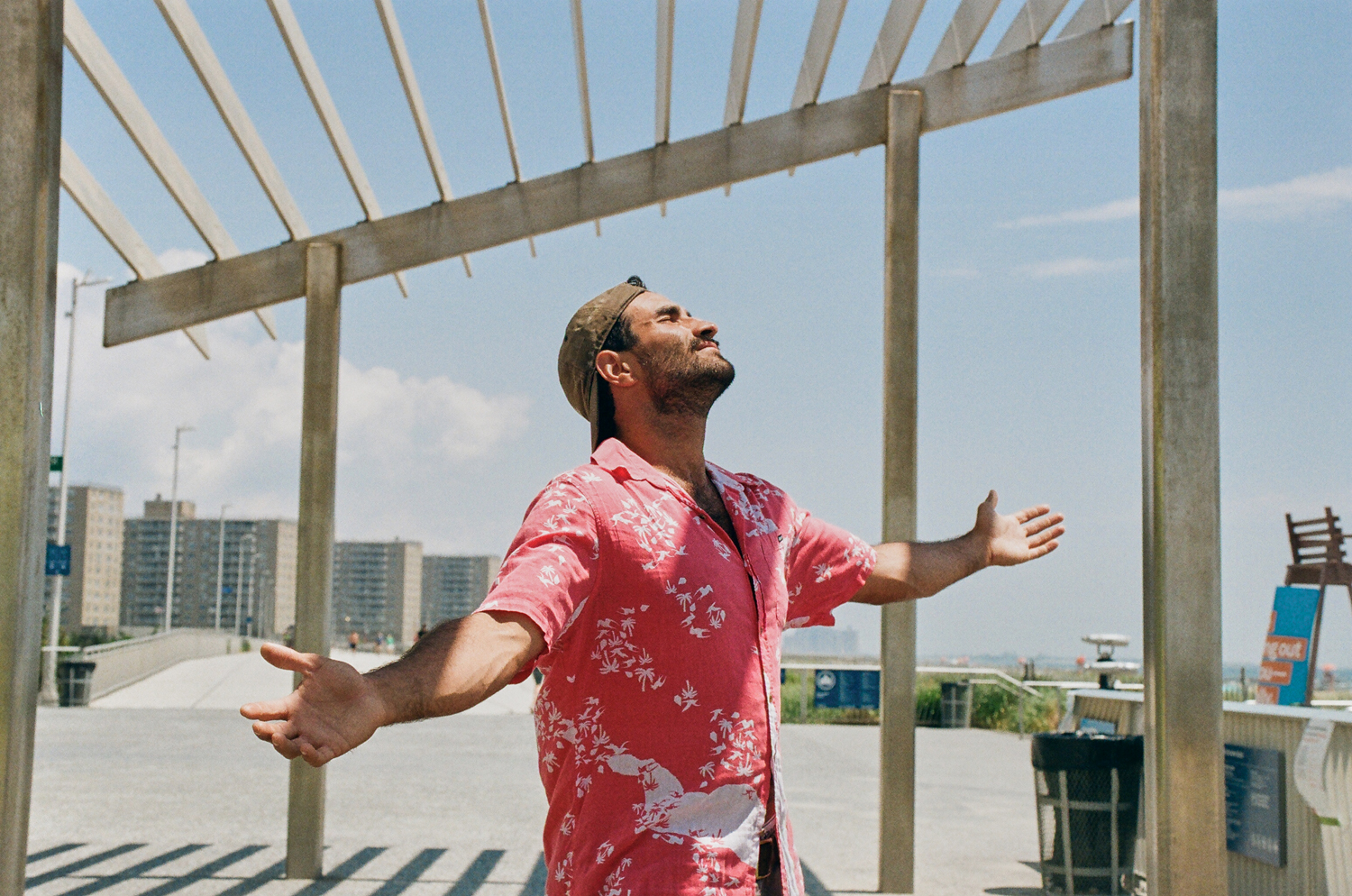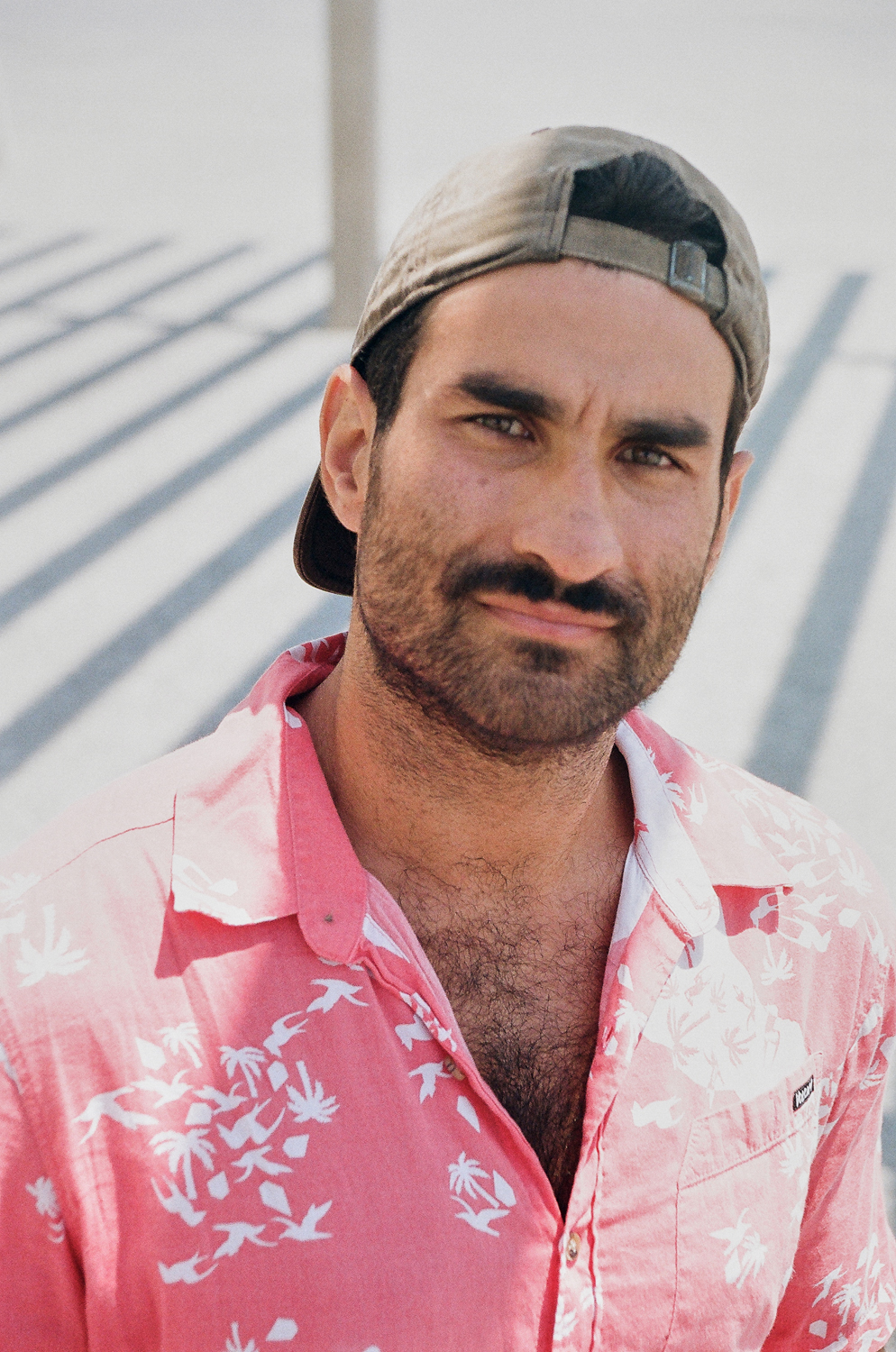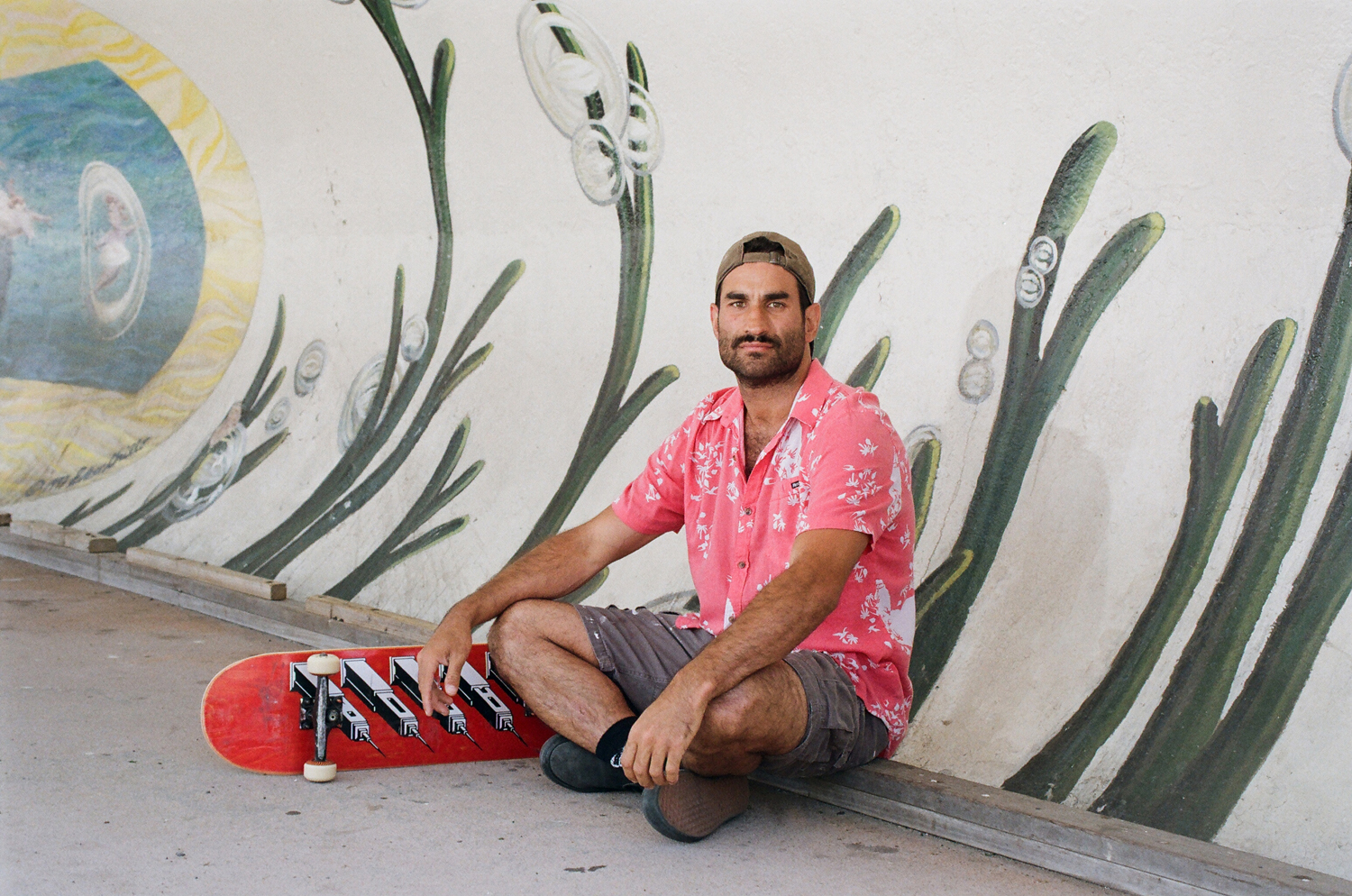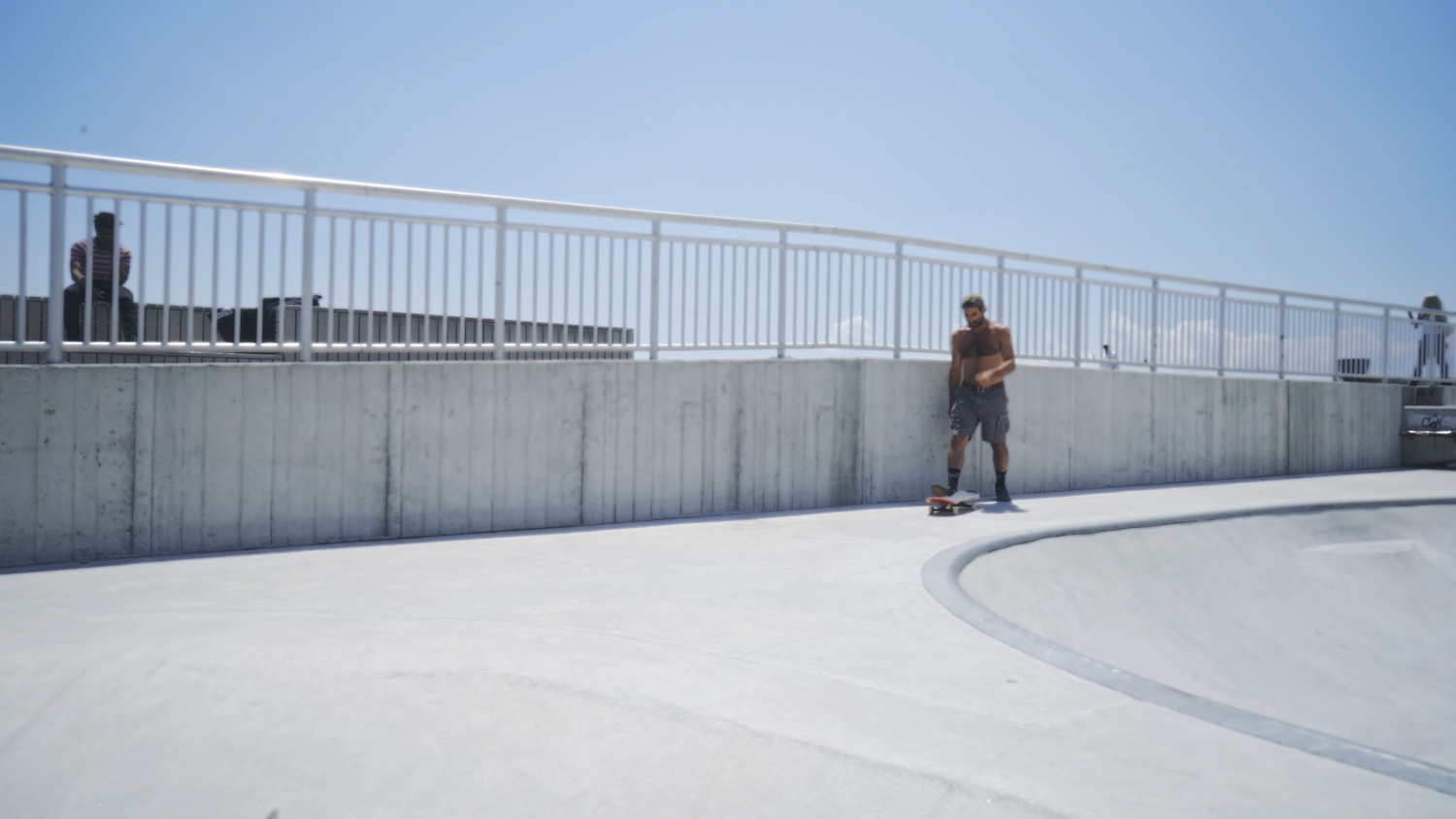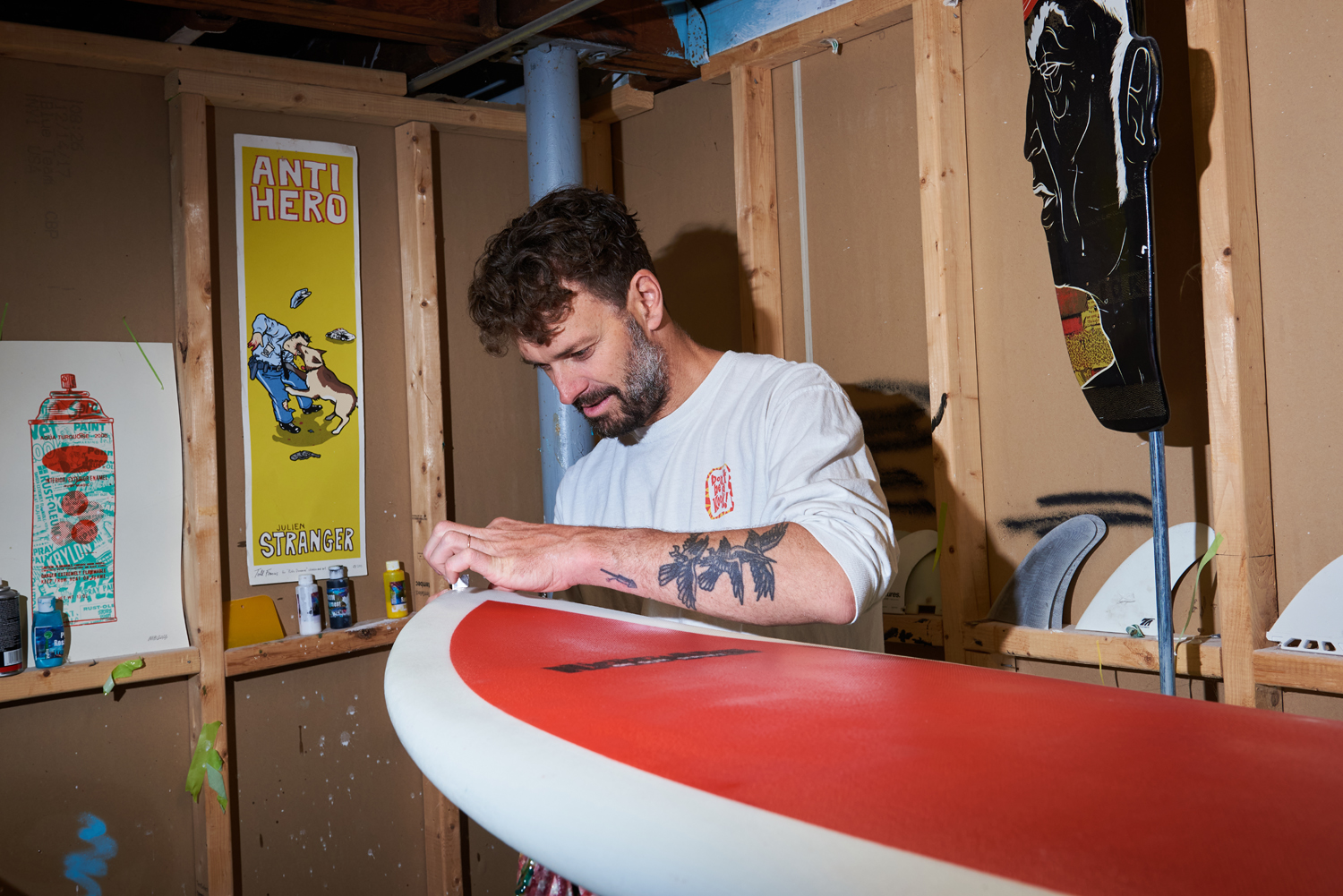 Surfer and Skater, surfboard maker, Ross Clugston @notlocal.nyc
What do you like about surfing or skating in Rockaway as opposed to other places?
Definitely the people. You don't live here for the waves. Being just outside NYC it's probs the most diverse lineup in the world.
How did you get started making boards? How long have you been doing that now?
Shit. My dad made me and my brother our first board out of cut-down mals (Longboard) back in the early 80's. He's a rad dad who taught me all his bad habits (how to make ugly surfboards, sail-like a maniac, and attempt to fix anything and everything with epoxy. He's 77, I tried to make him his 'last' surfboard but that kinda backfired after he smashed it and now I owe him another one. I wouldn't call myself a shaper, that labels for the pros. I'm DIY all day, been the ding guy my whole life and been making em from scratch for me and my mates for about eight years.
How does surfing/skating impact other aspects of your life?
Well, it's just the reset button really, no different from what some people get out of jogging. Helps me focus on the single thing right in front of me. It's not a social thing for me, I'd rather hike into a spot that's lower quality than battle hordes at a popular spot.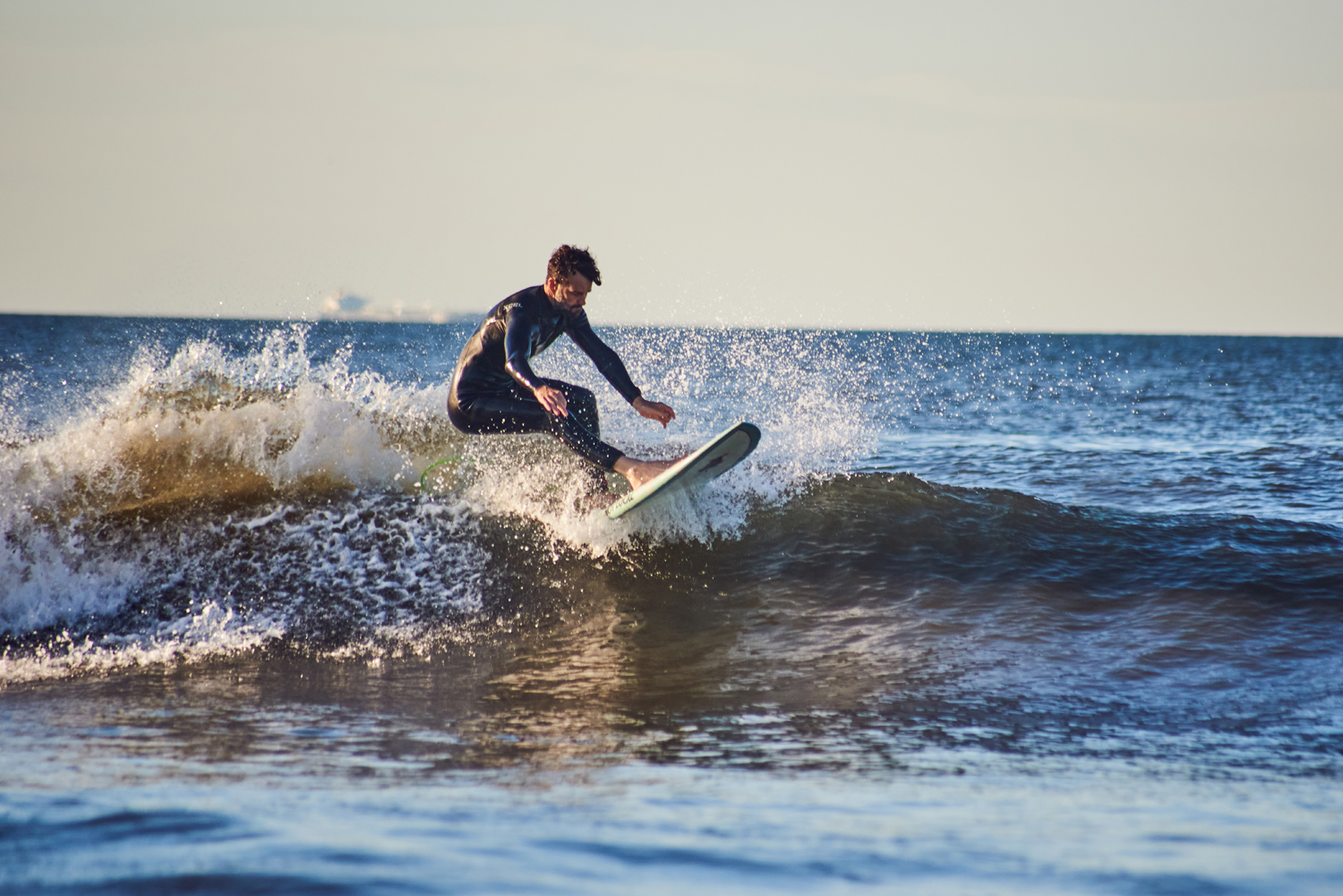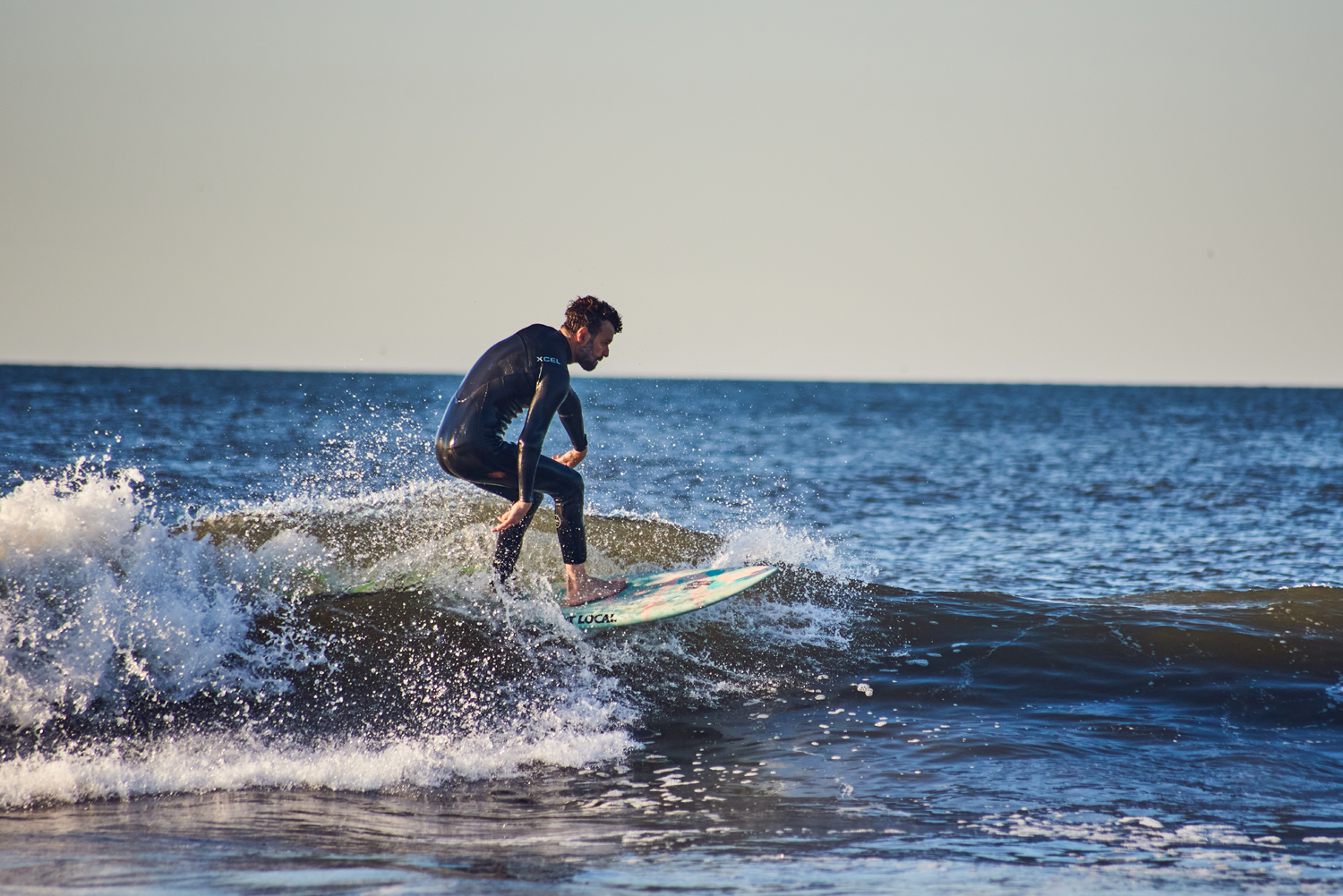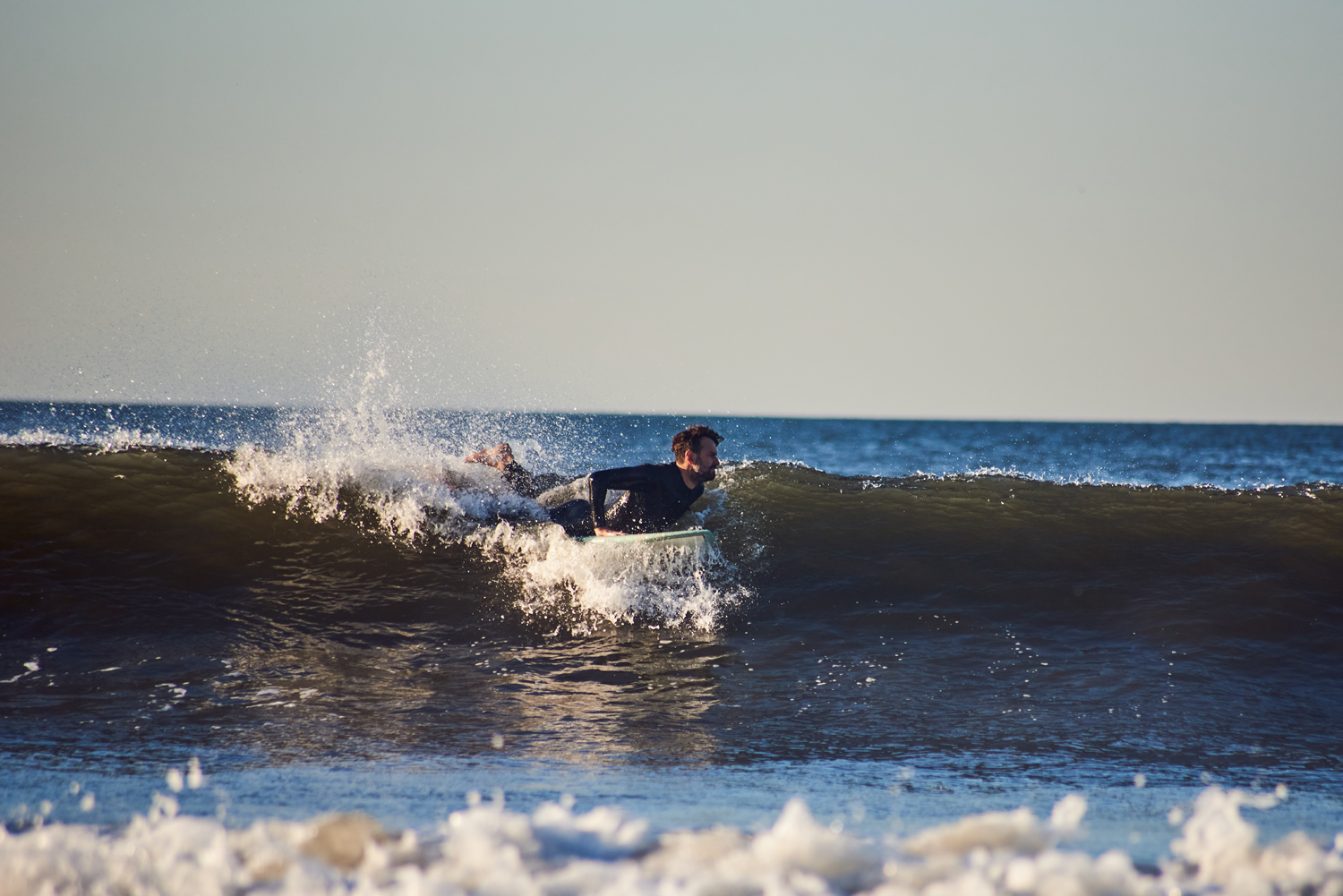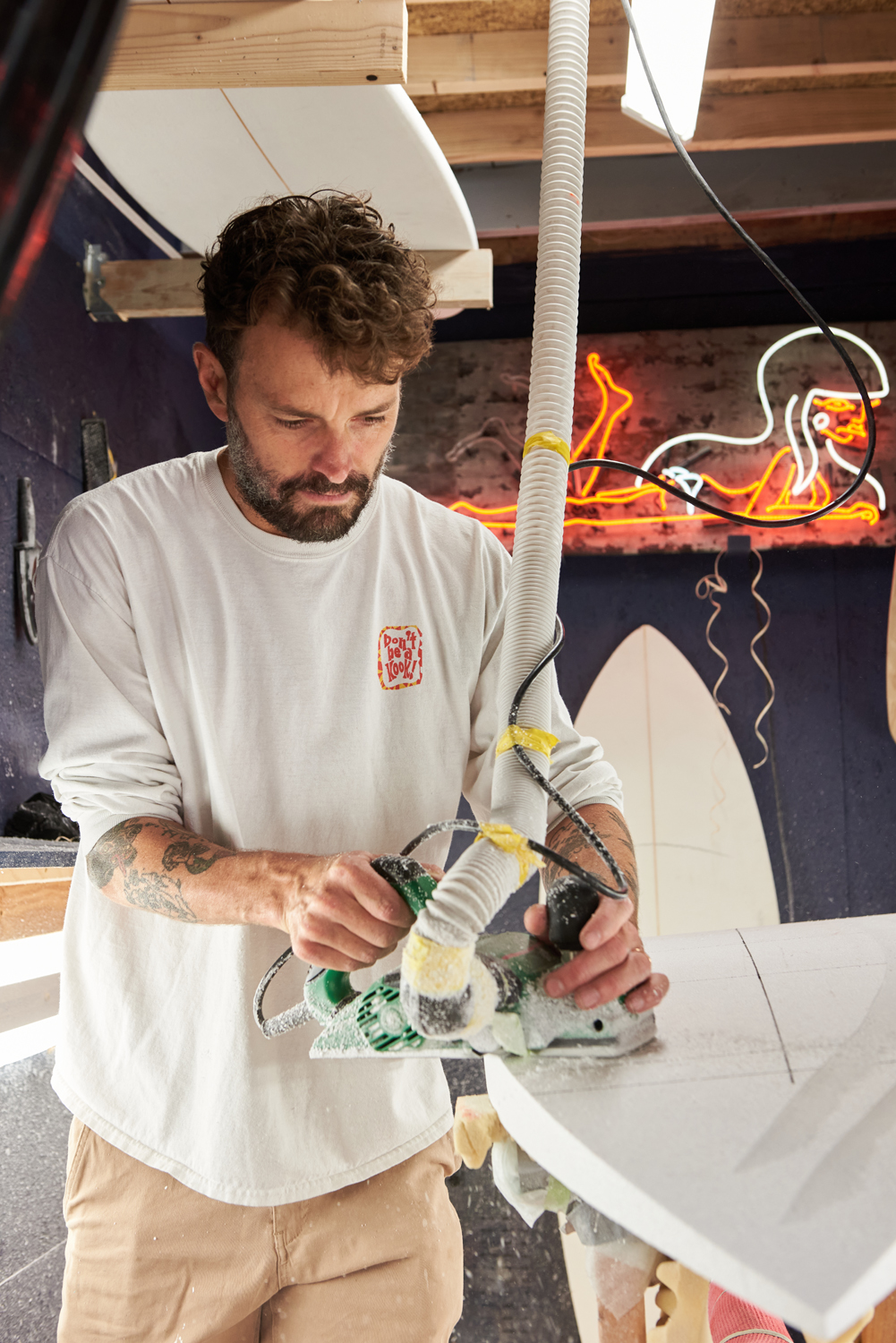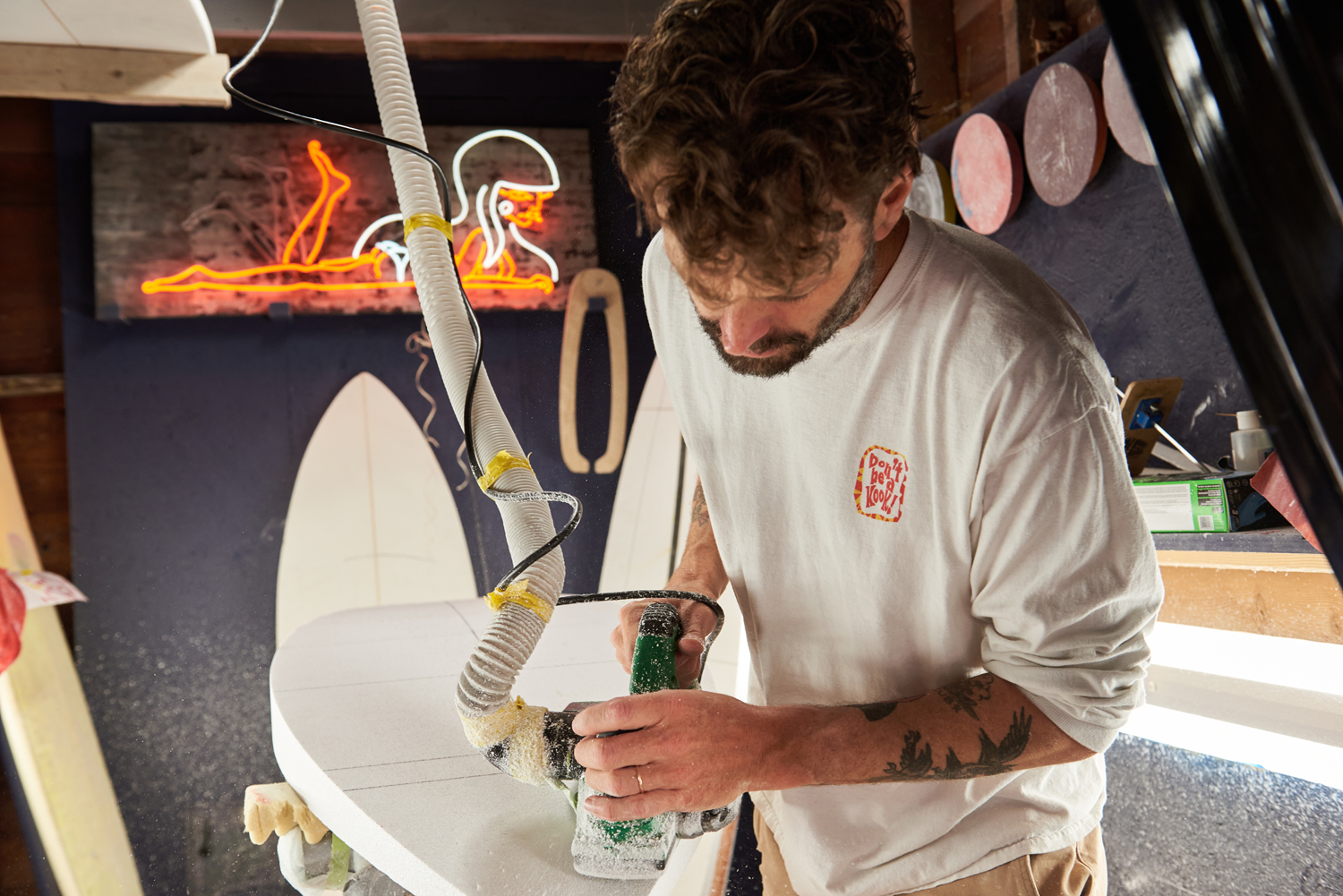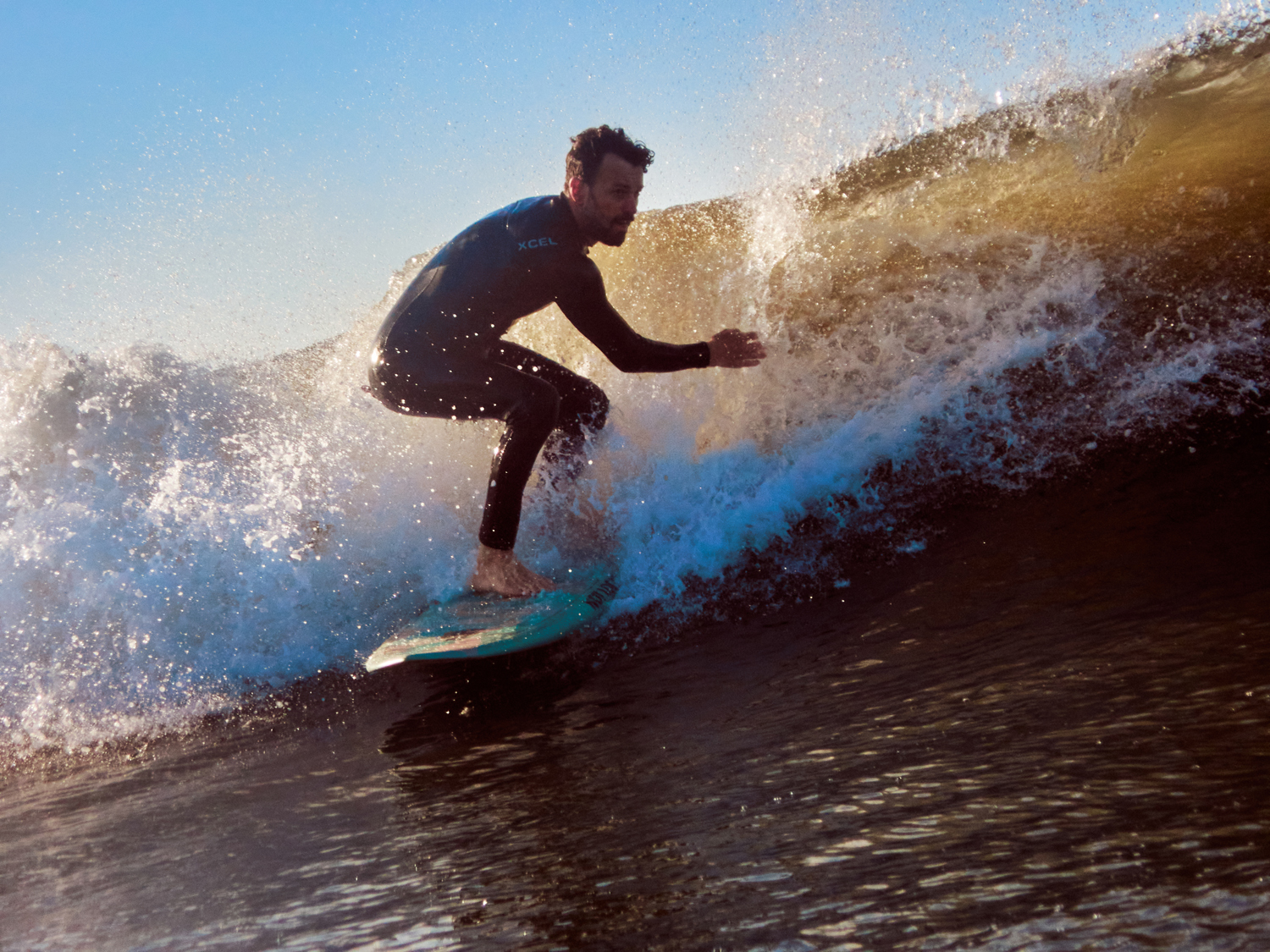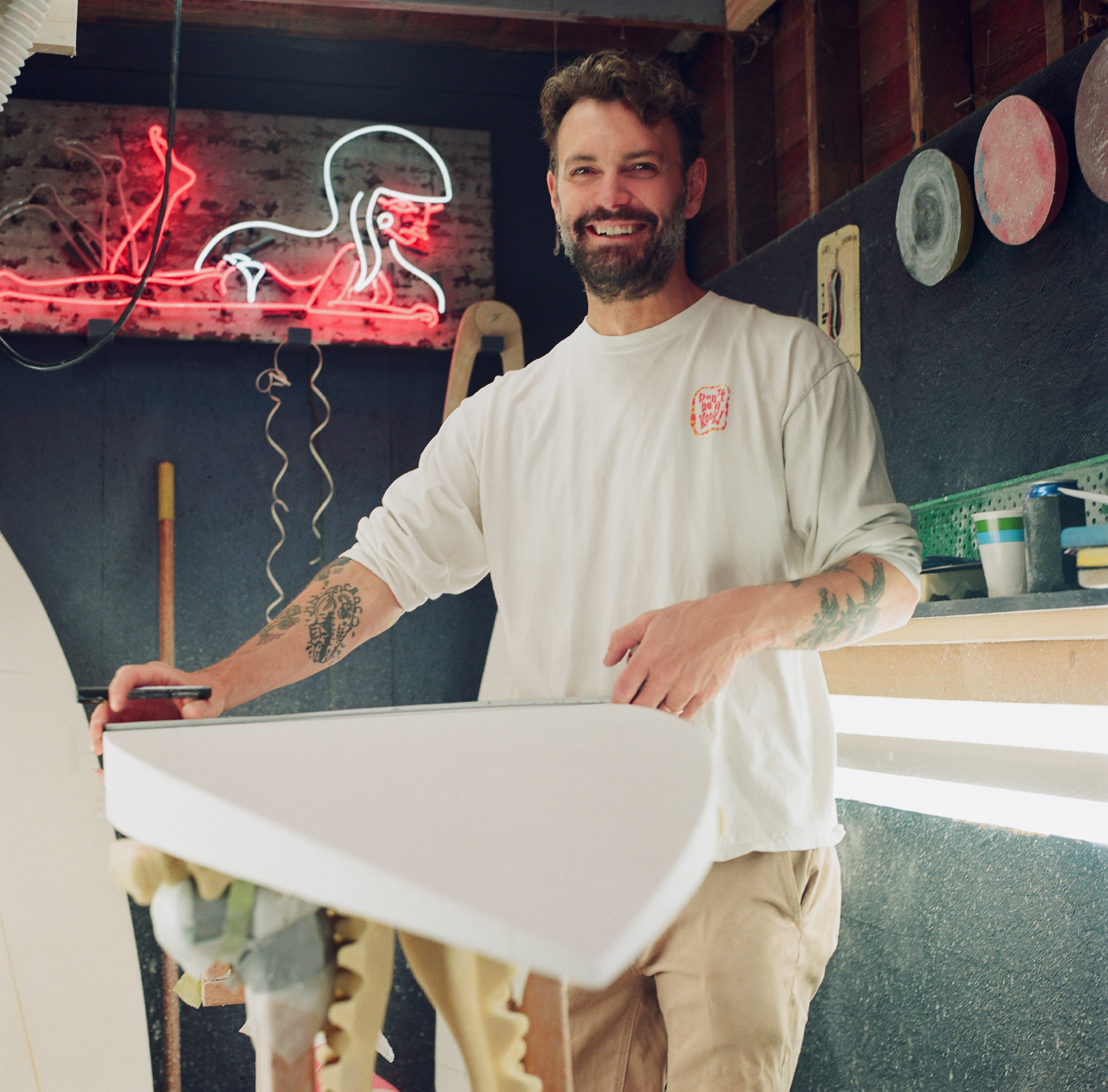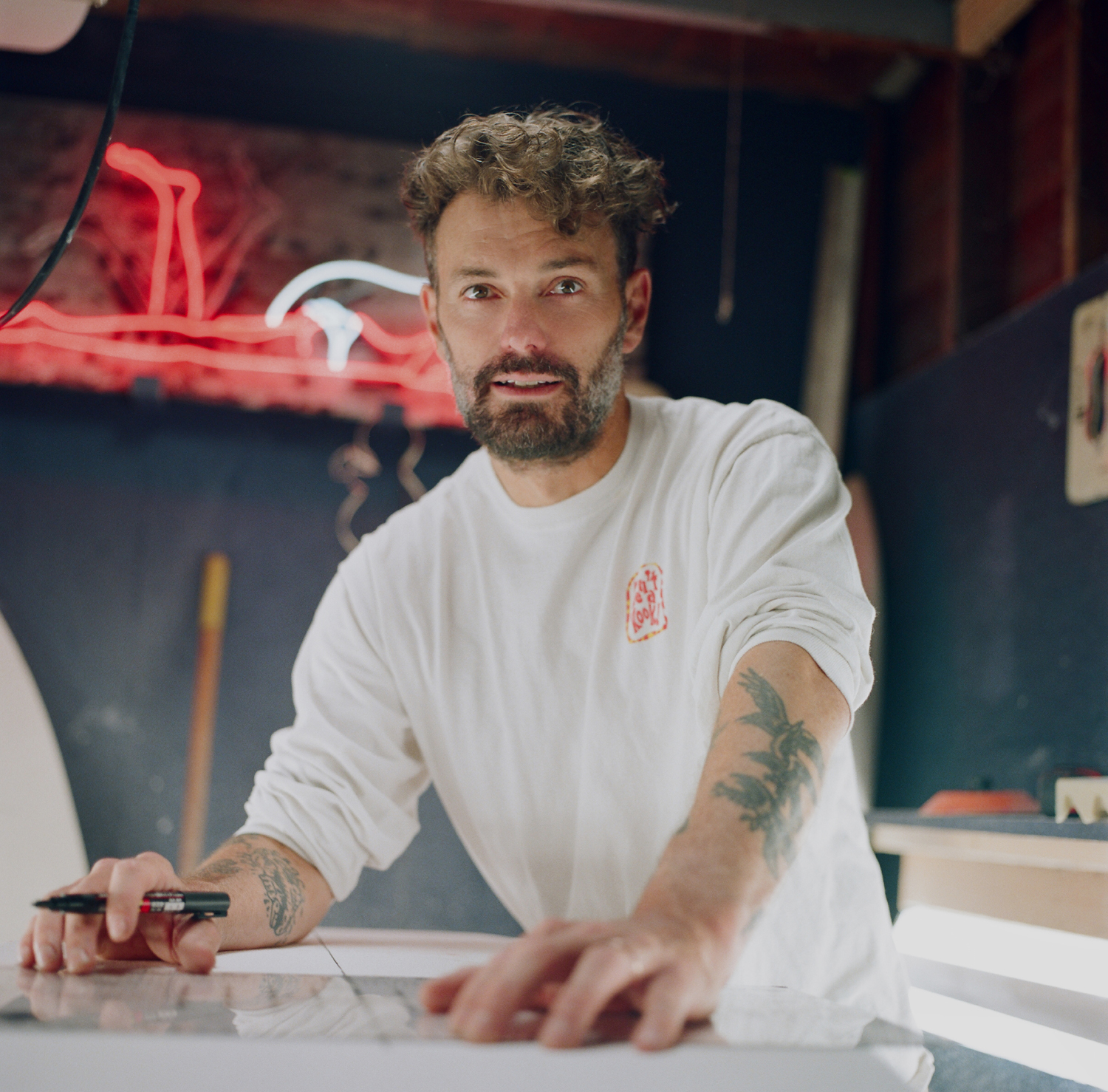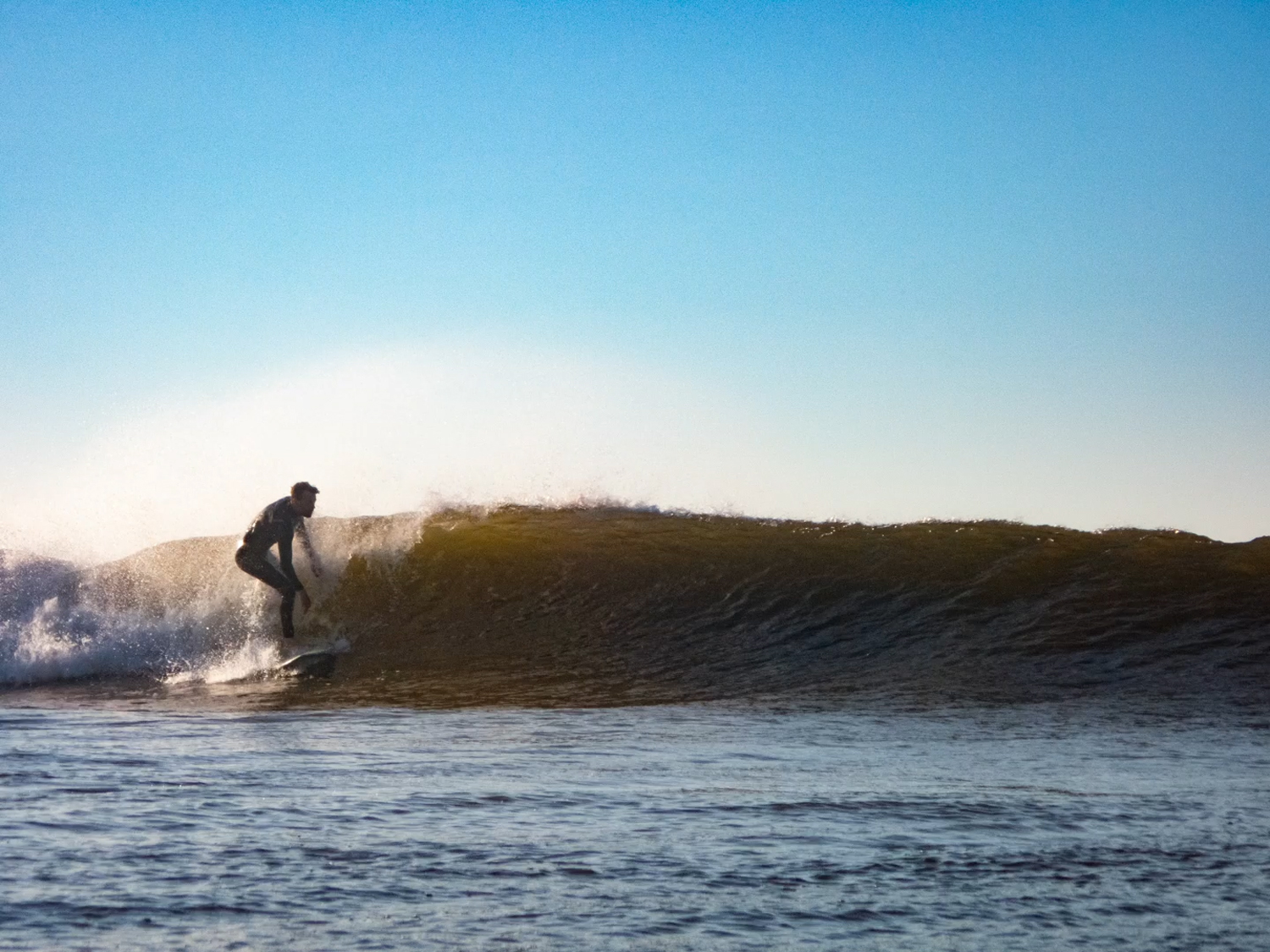 Rockaway Beach Surf and Skate Project
Photos+ video + Q&A by Jena Cumbo jenacumbo.com @jenacumbo