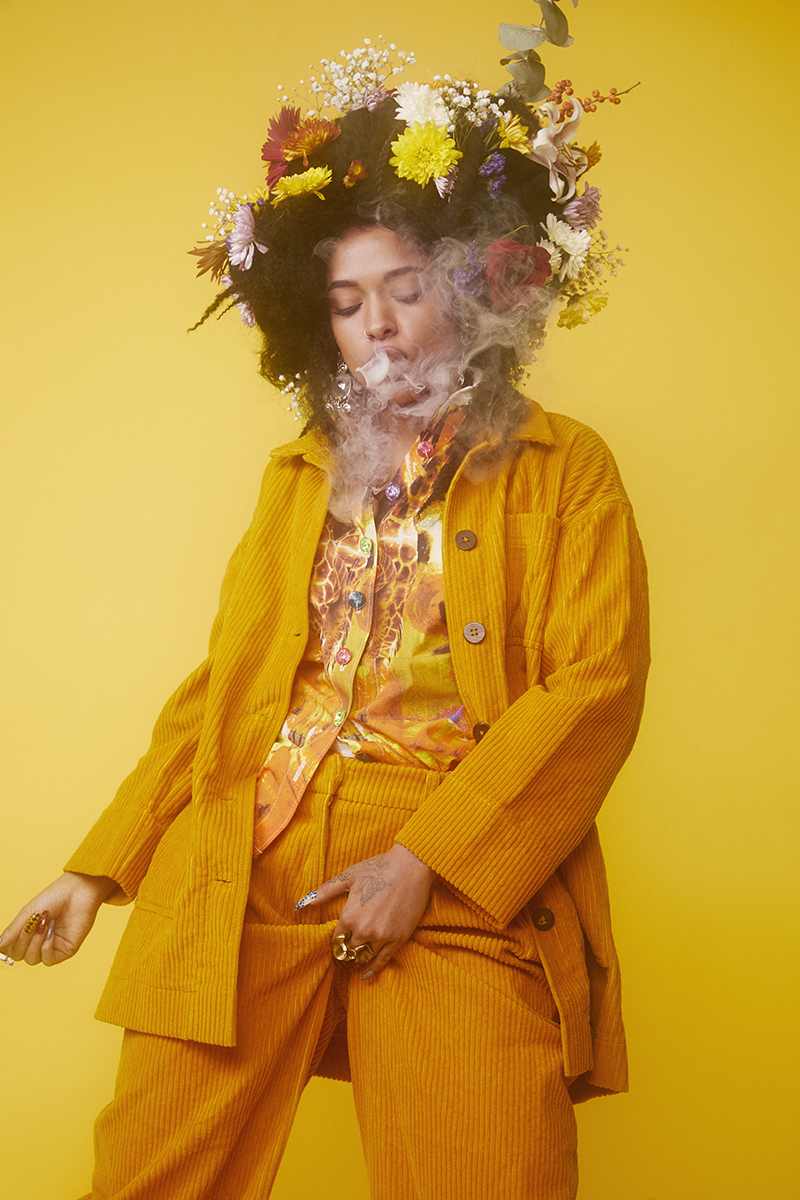 Photos / Eric T. White
Styling / Shea Daspin
Makeup / Cheyenne Timperio
Hair / Stefani Annaliese
Nails / Gracie J
Story / Koko Ntuen
It's been a whirlwind or more like a dizzying tornado of the last few years of Princess Nokia. To put it in her own words,  "It's been crazy, fun, challenging, successful, life learning, a little painful and lonely  but more than anything happy and very rewarding."
She's always been a subversive artist, a woman who made her top to the New York nightlife scene by way of obstacles and struggles not typical of most stars. It was a voice that awakened and exposed those around her to an ethnographic study of the life of times of Destiny Nicole Frasqueri.
In her most recent release, an emo-inspired mixtape A Girl Cried Red, Princess Nokia shows that unfiltered unabashed can cross any genre and resonate deeply. It's a catalog of music that gathers the most intimate personality defects, pain and paranoia and happiness and bundles them up in a descript eclectic mix of indie pop, guitars, electro beats on catchy monotoned melodies over diaries and chorus of dark invitation to smash her heart into pieces and replacing you for money…
To say it's lighter collection would be too easy. In a way it's the aftermath of a full life, the ghosts left behind when everything, including your anger, grows and matures.  It's a soundwave that navigates feminism with your middle fingers up and bands that you earned on the table top.
Check out some highlights from her NO.16 LADYGUNN cover story. A Girl Cried Red is out today!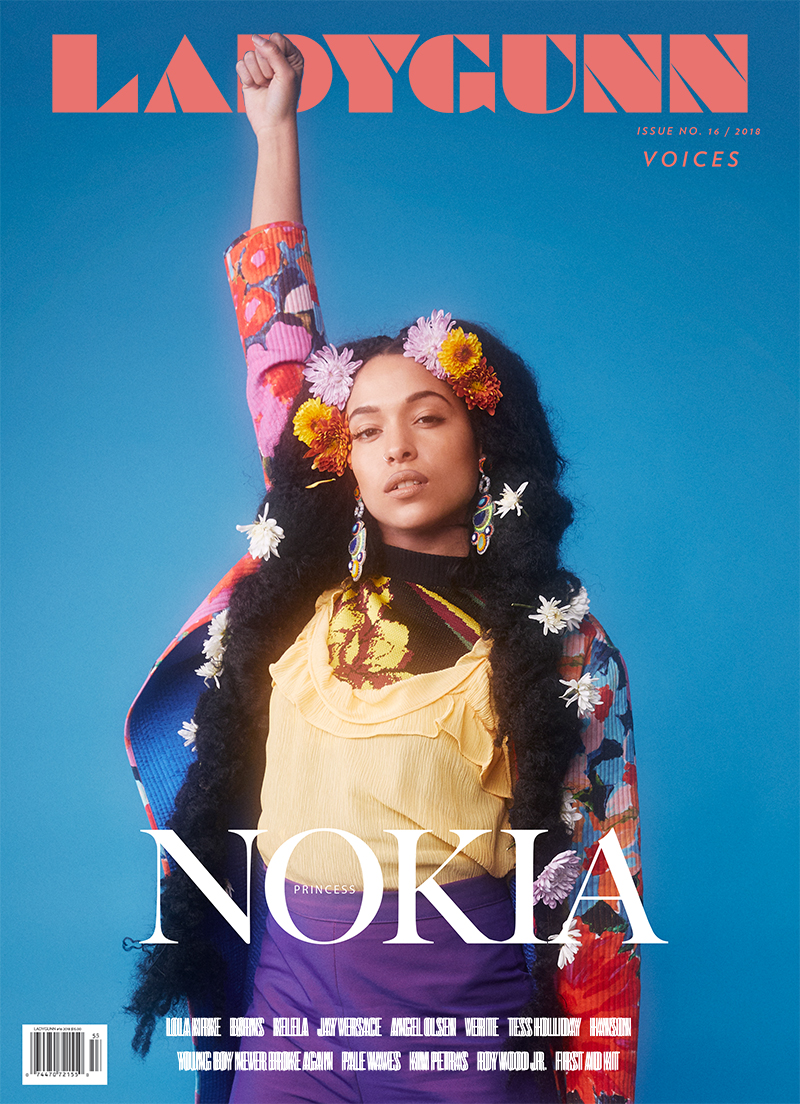 Dress by Opening Ceremony, Necklace by Marteau
On "A Girl Cried Red"…
It's very special to me.  It was influenced by some of my favorite bands and music.. the era of pop punk and emotional from my adolescence. It's a great project I worked on, in the same New York, DIY fashion "1992" was made.. in a house with my boys, hanging out. Using New York as my landscape during the process. It has such a good range of new music from me I'm excited to put out.    
On how she gets into a  good space…
I make music… I sing.. I dance.. I paint.. I love.. I pray. I use every creative bone in my body to rid the pain.. and I float baby.. I just float away. 
On emotional support and how her family has responded to her fandom…My dad is the coolest. I hang out with him all the time..w play a lot of board games, and watch nerdy movies.
They think its real cool.. and they celebrate it and discuss it with me al the time. Theirs no secrets. .. they all know everything, and they are just so supportive and sweet. I enjoy bringing my family to my concerts.
On the best parts of life right now… 
 I have to say… I'm very in love.. my partner and I just celebrated our 2nd year anniversary and I swear were like two lil kids.. two teenagers In love..The peacefulness I have… and the privacy my fans have lovingly shown me. quietness. Stillness in success.  The fun, the wholesomeness, the luxury, the accolade.. the dreams come true… I'm really really blessed… and I enjoy the simple thing all the same.
Play a major show, couple endorsements, read a couple scripts, all in a days work.. come home.. read a book, watch cartoons, play scrabble spend time with my family,
On people of color in the "scene"…
I think the most special thing in life, is being a dorky, punk rock woman of color, I'm so happy to share that with you.  
On heritage...
Honoring my heritage has a very special place in my heart… gotta say, if it wasn't for the incredible communication I've had with my ancestors guiding me, I would be lost.
 

CONNECT WITH PRINCESS NOKIA:
INSTAGRAM   //   FACEBOOK   //   TWITTER
A Girl Who Cried Red
Out Today via Rough Trade Records – Listen 
HERE
"YOUR EYES ARE BLEEDING"
SaveSave
SaveSave
SaveSave