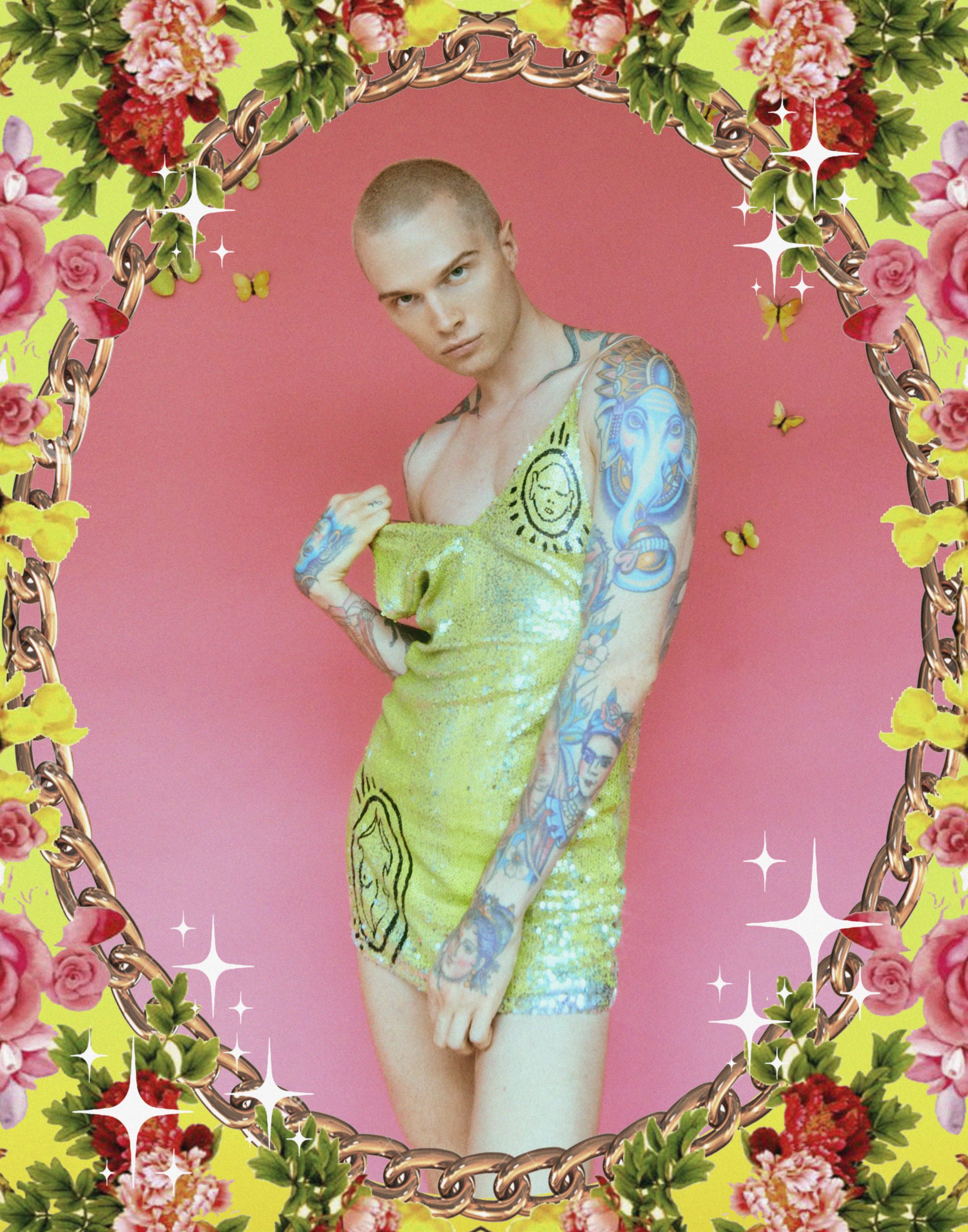 Art informs a culture; culture informs our art. The very fabric of our daily lives and experiences have been documented since we understood that cave walls were actually meant for painting. Every line is of importance. As such, Patrick Church has made his way to the surface of art history's tapestry with his modern work, reflective of the young pop art of the 50s and presented in a way that is at once offbeat and universal; vulnerable and tenacious. Patrick Church designs can be found on shorts, canvases, bathrobes, and fanny packs for a distinct world of color and pattern that you'd recognize anywhere. 
Putting realism in the context of fearless and fabulous, Patrick Church is a British multi media artist residing in New York city. Fine lines snake between intimate faces and naked bodies, every piece saying so much yet invisibly implying even more.
Founder of the Goddess Platform, Munroe Bergdorf is a model turned activist who was the first transgender model for L'Oreal UK. As a brave voice for many communities, Munroe uses her platform to advocate for empowerment, positive transformation, and a fairer world. 
Peep Patrick's latest collection here and keep reading for a friendly conversation between him and fellow Brit Munroe Bergdorf. The well-spoken pair dives neck deep in the realities of today's culture and you'll discover how they stay balanced, and why Satanism isn't what you think it is, and what's inspiring them right now…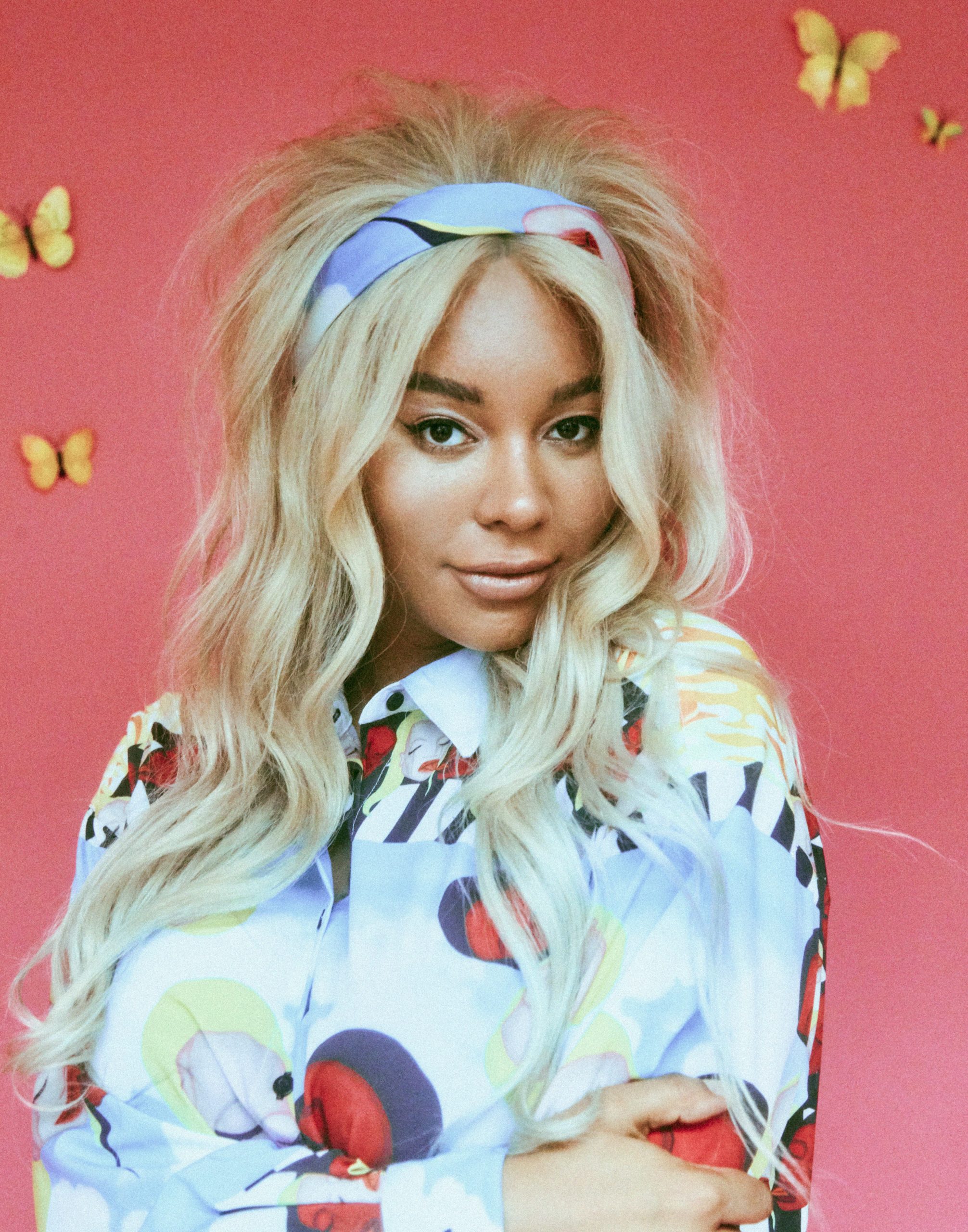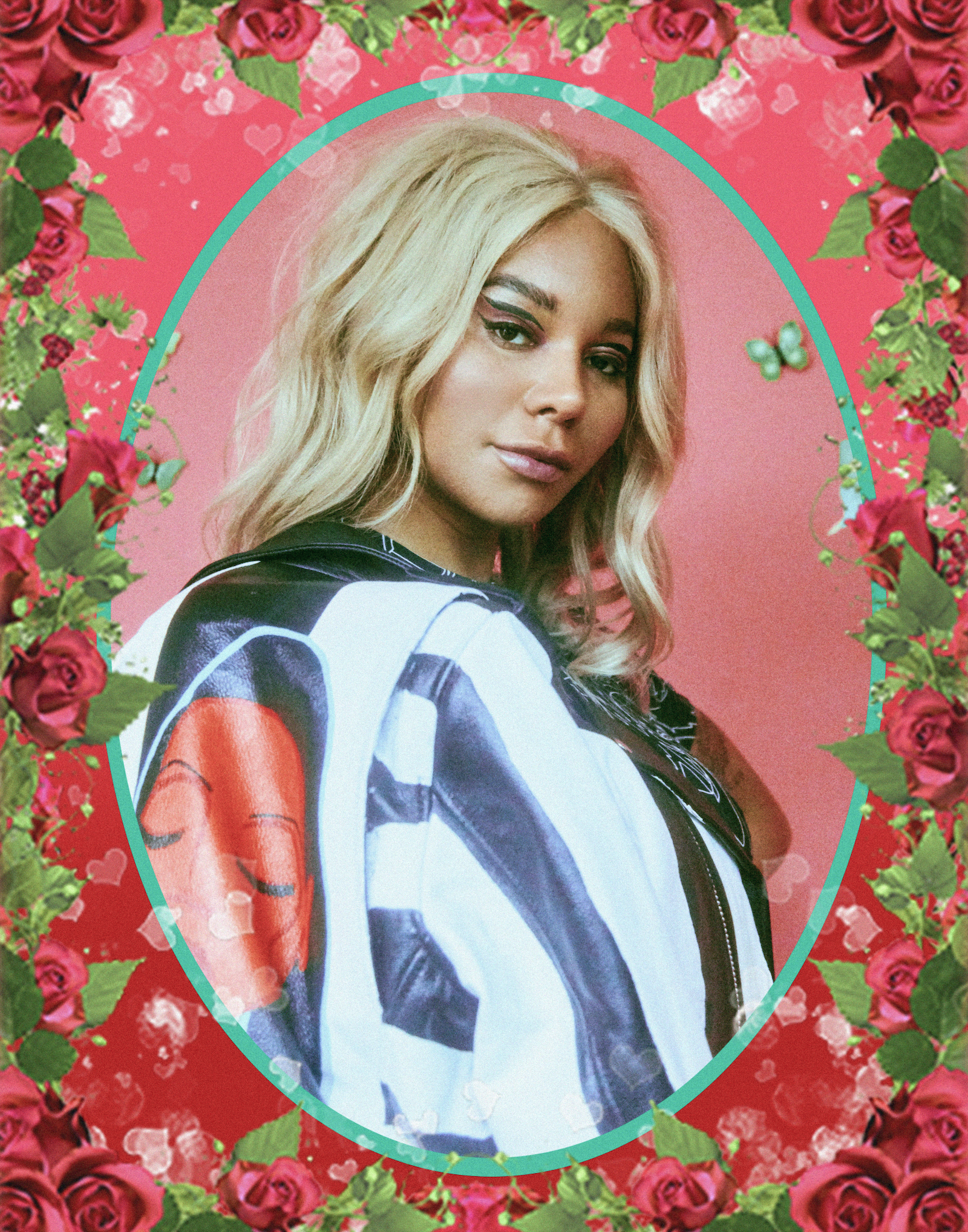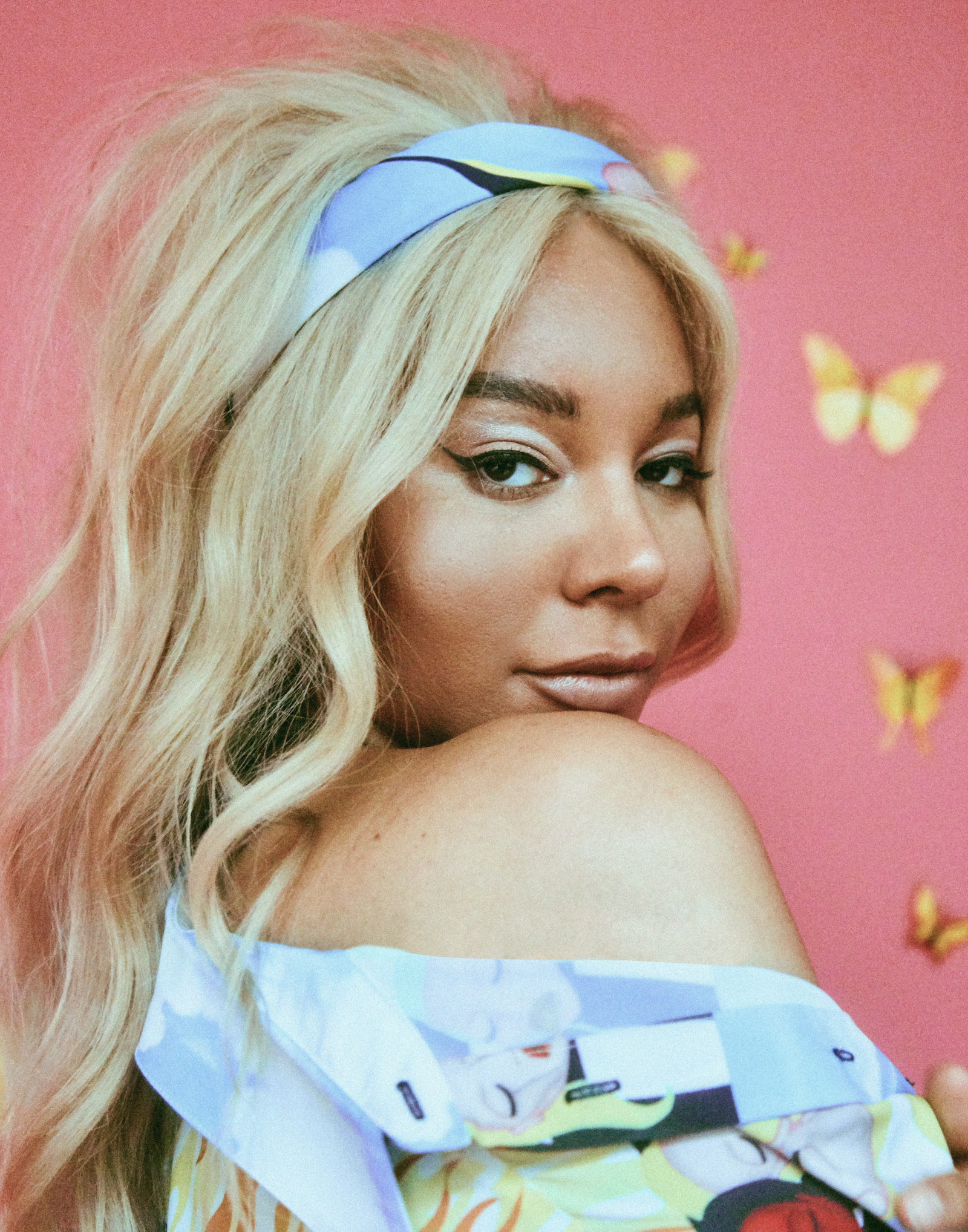 Munroe Bergdorf: What is something you recently came to have a fresh perspective on? 
Patrick Church: I'm definitely trying to have more balance in my life. Like I've been doing a lot meditation over the past six months and just trying to separate myself from work a little bit. I feel like last year it was like taking over my whole life and I'm trying to like not panic when I'm not working and, and do more things with people that I love. Yeah. You probably felt the same way, right?
Munroe Bergdorf: I think so. I think it's been a really weird decade. You know, social media has really radically changed how we think about things that we were initially just prescribed and expected to take verbatim. So, I'm trying to continue having a fresh perspective on challenging authority or systems: societal systems, societal structures and also to have an open mindset and not exercise my bias. Like, I just watched a documentary on Satanism called Hail Satan on Netflix. Initially like when you think of Satanism think, "Oh my God, evil," but it actually is the antidote to everything that we've been told throughout our life, like the separation of state and religion. I'm not ready to like to announce my Satanism *laughs* but I mean, a sentence in that documentary is "I realized that those colts never actually existed and that the evil existed in the witch hunt itself." So yeah, I'm just really interested in society and trying to keep a fresh perspective on other people's perspectives.
Patrick Church: Yeah, of course. I need to watch that documentary.
Munroe Bergdorf: It's so good. What's inspiring you right now?
Patrick Church: I think inspiration to me always comes from within. Like I always reflect back to myself, especially with my work process, but for me the root of all my work and is love and human love and human emotion. I think that's what it comes down to. What's inspiring you?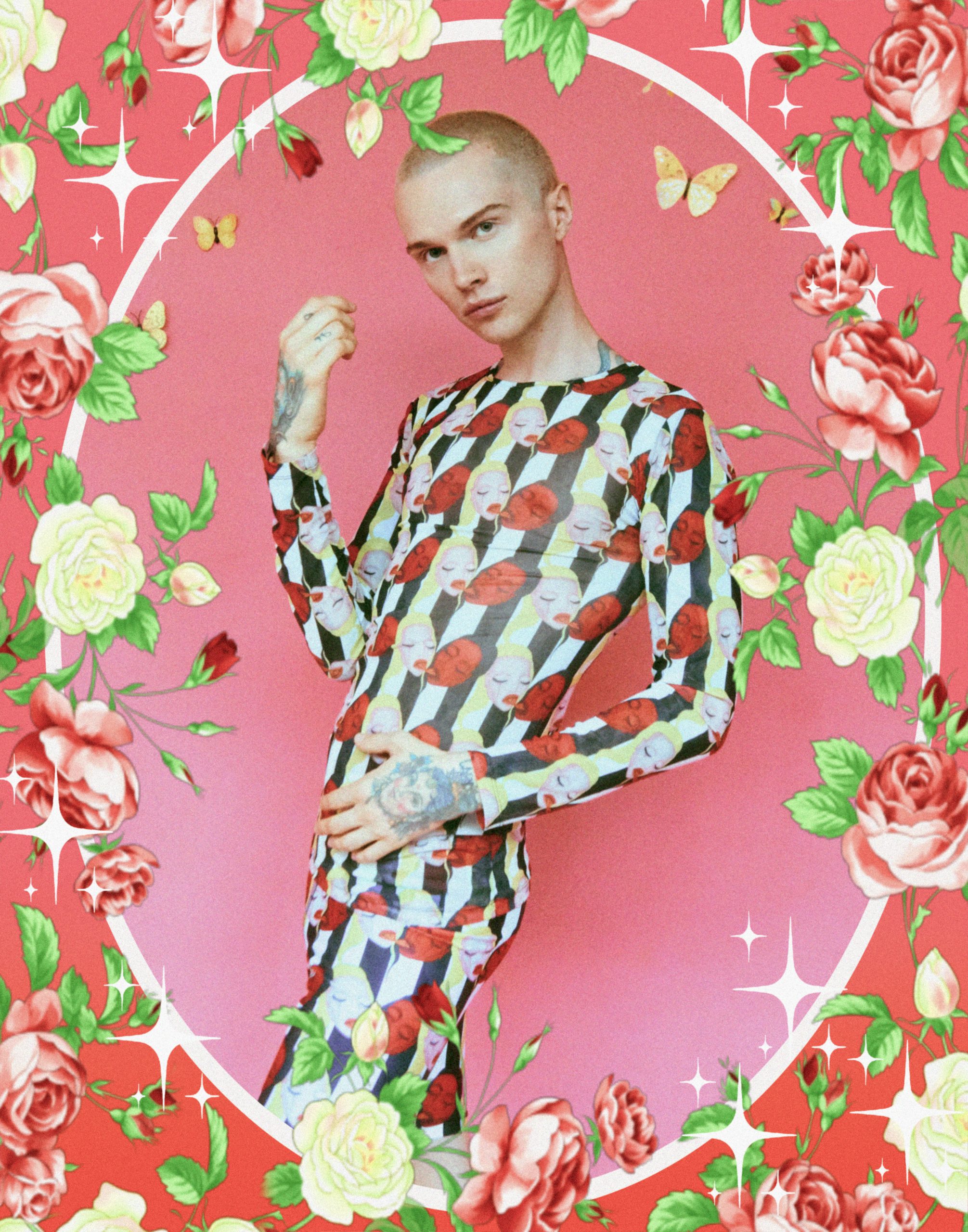 Munroe Bergdorf: I'm inspired by the youth of society. I'm really interested in thinking about what leadership looks like from a younger perspective and all of these amazing climate change activists; especially, you know, young indigenous voices who are the most affected by climate change. I'm really interested in hearing the future voices that are currently marginalized that hopefully won't be marginalized by the time that they grow up. And how they're going to shape the world for the rest of us. So really, you know, I'm interested in that. 
Patrick Church: What do you wish the world would change right now in the activism space? 
Munroe Bergdorf: I wish the world would understand when to pass the microphone rather than speak over people. Also that you can't expect one woman to speak for all women or one trans person speak for all trans people. I think that it's really important to recognize the importance in diversity at all levels and you know, there's diversity within diversity. There is diversity within the black community. 
Patrick Church: Yeah, completely.
Munroe Bergdorf: And what do you wish would change in the fashion space?
Patrick Church: Well, it's funny you were saying about climate change as well because I feel like bigger brands are definitely overshadowing smaller businesses and independent brands are just like the throwaway fashion. It's really not what I'm about. I think we really need to know like where and how our stuff is being made. I produce really small quantities ethically, like I wouldn't produce in China. And a lot of my work is refashioned; as in the leather jackets that I paint, I'll have to vintage. I like to work on other people's clothing as well. It's just that thing of like – throwing stuff away and destroying our climate that just really doesn't resonate well with me.
(cont') Ok. Do you feel like your privilege being a beautiful celebrity plays into this space?
Munroe Bergdorf: I mean, define beauty? Um, yeah. I mean I look how I want to look and I think that there's beauty in everything. I think of course I'm a binary trans person, so that's a privilege in itself to not have to have a conversation about they-them pronouns. Cause I can imagine that that would drive me stupidly nuts. That is a privilege in itself, you know, living within the binary. I think that it's a lot easier for people that don't really understand gender to understand a gender transition if there's like, a destination. Whereas if you're a nonbinary person, there's not just a destination. There is not always a destination, but sometimes it's literally the adjusting of pronouns or the adjusting of, um, appearance, but not necessarily my medical transition. So I would say I'm privileged in some respects, but also not in others. I think not having to explain myself in terms of being nonbinary though is a privilege.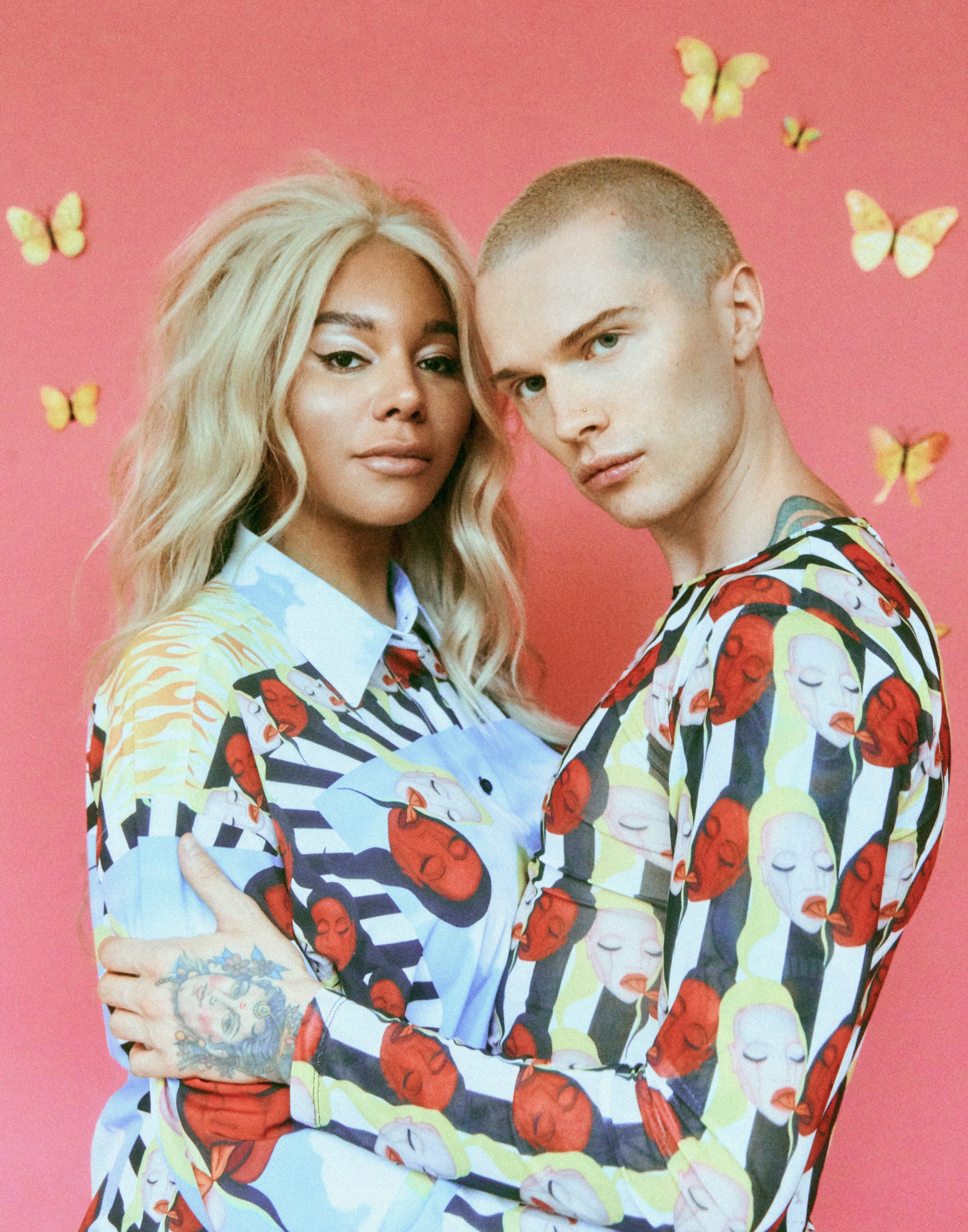 CONNECT WITH PATRICK CHURCH 
CONNECT WITH MUNROE BERGDORF
HMU / Luca Ponce