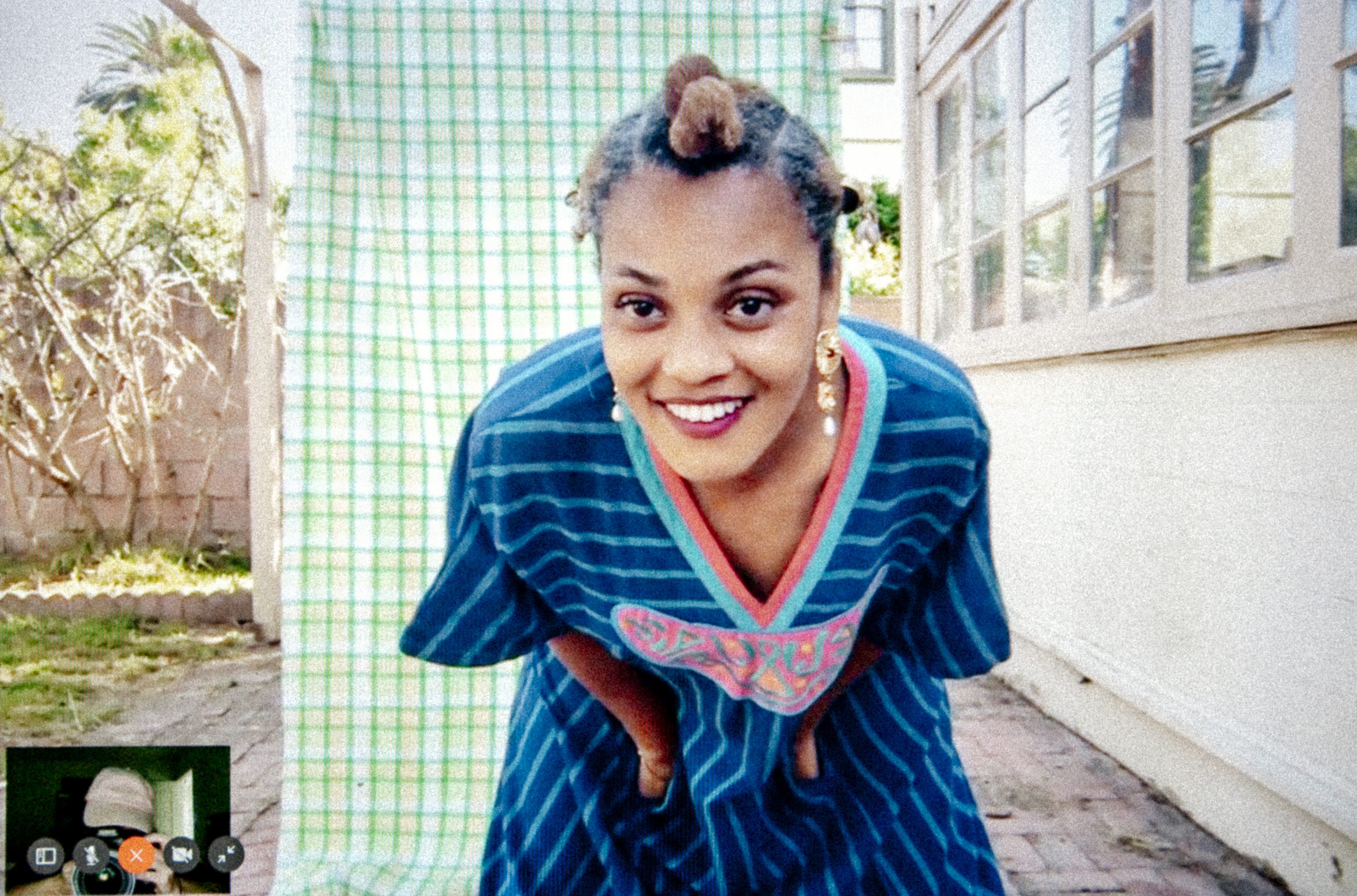 Beth Birkett is one of those not-so-secret renaissance women in the Los Angeles world who is low-key responsible for a lot of cultural coolness. As a designer and stylist, she's deeply inspired by art, community, and the Southern California black experience (you can see her work in artist Rashid Johnson's film, Native Son). As a director, she's most recently helmed a short film for the launch of Jordan x UNION (the iconic Los Angeles shop she owns with her husband). We caught up with the superhuman Beth, who in between keeping her kids on their toes school-wise, just launched a high-end flea market-meets-community concept called Bephie's Beauty Supply. The renaissance continues: 
First of all, how has your quarantine been?
At first it was a little rough, as I think it was for a lot of people. I was in shock as to what was going on, feeling scared and not knowing what day it was and a lot of sadness for the people that were losing their lives, jobs, etc. Also checking in on family and friends. A couple weeks into it, I was feeling grateful that all my loved ones were okay. 
I started trying to do the things I had been wanting to do but didn't have the time, like painting, sewing, drawing, reading and watching loads of films on the Criterion website. Finally, after weeks of being depressed, I made a breakthrough. I had a brand, Bephie, that I started and didn't really know if there was any point in moving forward with it. Like, who is shopping right now and are people gonna be up for shopping months from now after not having work, and not knowing what the future holds? Do we need more clothes in the world? … But people are still shopping, including me.
I had always wanted to do a high end flea market and call it Bephie's Beauty Supply. I'm obsessed with Beauty Supply stores and changing my hairstyles. I could spend hours in a Beauty Supply store, but I thought it would be cool to actually start my own, but instead of just carrying hair products, hair extensions, wigs, hair accessories, etc. I would center it around community and all the amazing brands by people of color that I know or want to know. My husband and I already own a store, UNION, but we carry high end streetwear and fashion brands and are so small that it's hard to make room for some of the smaller brands. Long story, but Bephie's Beauty Supply was basically born in quarantine.
That sounds incredible. What has been the response so far?
[We launched] a couple days ago on Instagram and so far the response has been great! The Point of BBS is to create a community and not just another place to shop. When you shop at BBS, you know for the most part where your money will be going, and that you are supporting a POC and/or Queer person when buying a product. The products will be selected based on quality, sustainability, etc. Most importantly, you will have access to this brand if you have any questions or concerns regarding the product you are buying. I'm really trying to create a safe space and full transparency when you shop, and I feel like a lot of us want that. It will also help us to realize our buying power during a time when there are still so many injustices, and we don't realize that a lot of our money goes to support things that we don't believe in. 
As of now BBS is carrying just BEPHIE and clothing. We've sold out of a lot of things but we will be introducing the other brands soon, and will have new T-shirts and masks, too.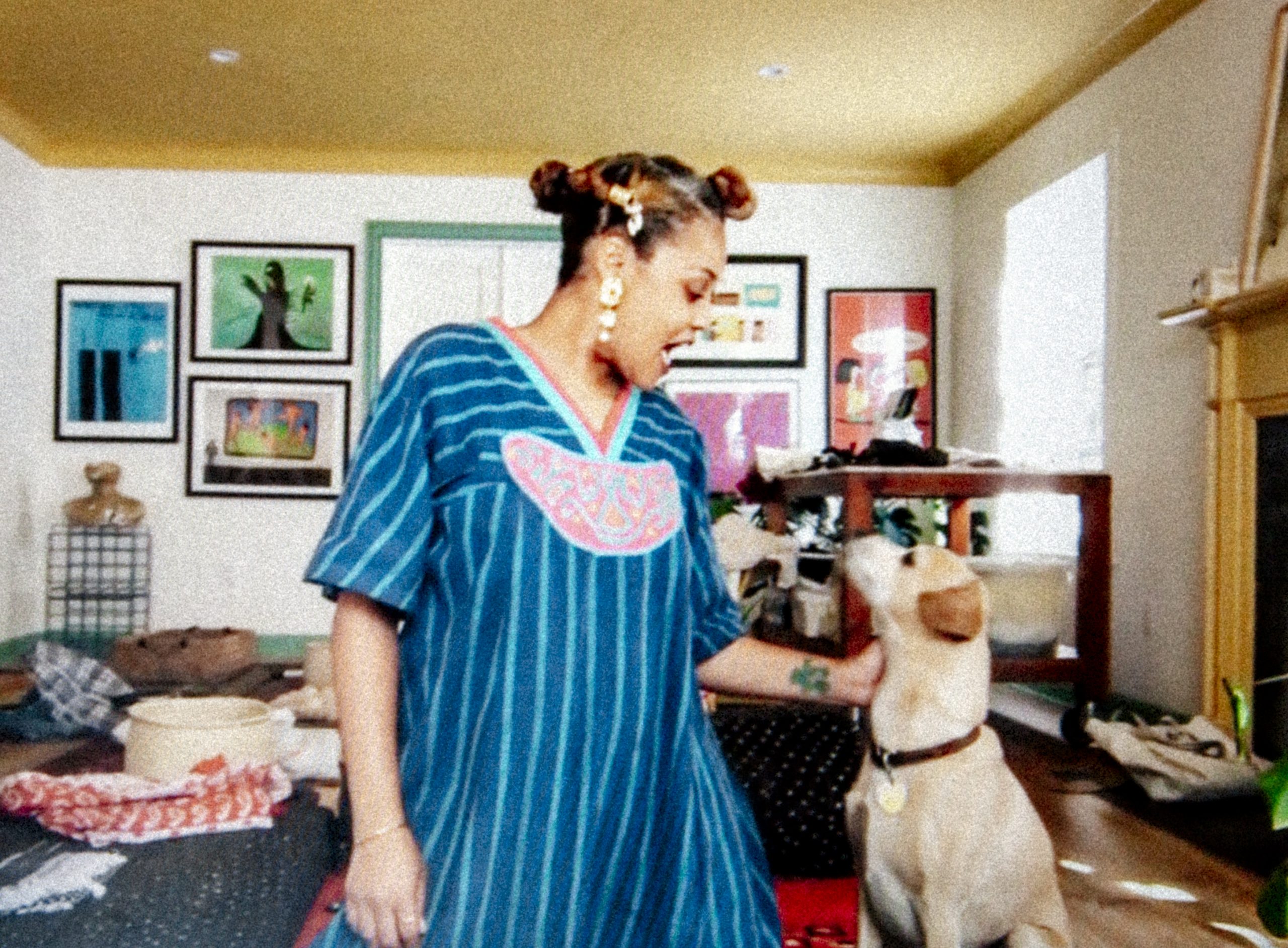 Tell me about what you're wearing in these photos?
So about the photos and my fit that I'm wearing: I'm an emotional dresser and I dress based on how I feel. I chose a blue and pink vintage dress because I've been wearing a lot of caftans and comfy dresses, and this one was colorful and easy. 
Any particular reason you're drawn to this piece? What about it brings you joy right now?
I was pretty much drawn to this piece because I just washed my hair and my go to hairstyle are six bantu knots parted in my hair. I basically started with the hair and I added charms. The dress, the color and it being vintage just went with the whole vibe. 
Is there a story behind this dress? 
I bought this vintage dress at a super cool shop in NYC, Owned By Maryanne Fusco. (She used to own UNION but in NY, longer story.) Her store is called @Maisonjadis and she has the most amazing pieces from the 60's and 70's with the best and brightest colors, hence my dress.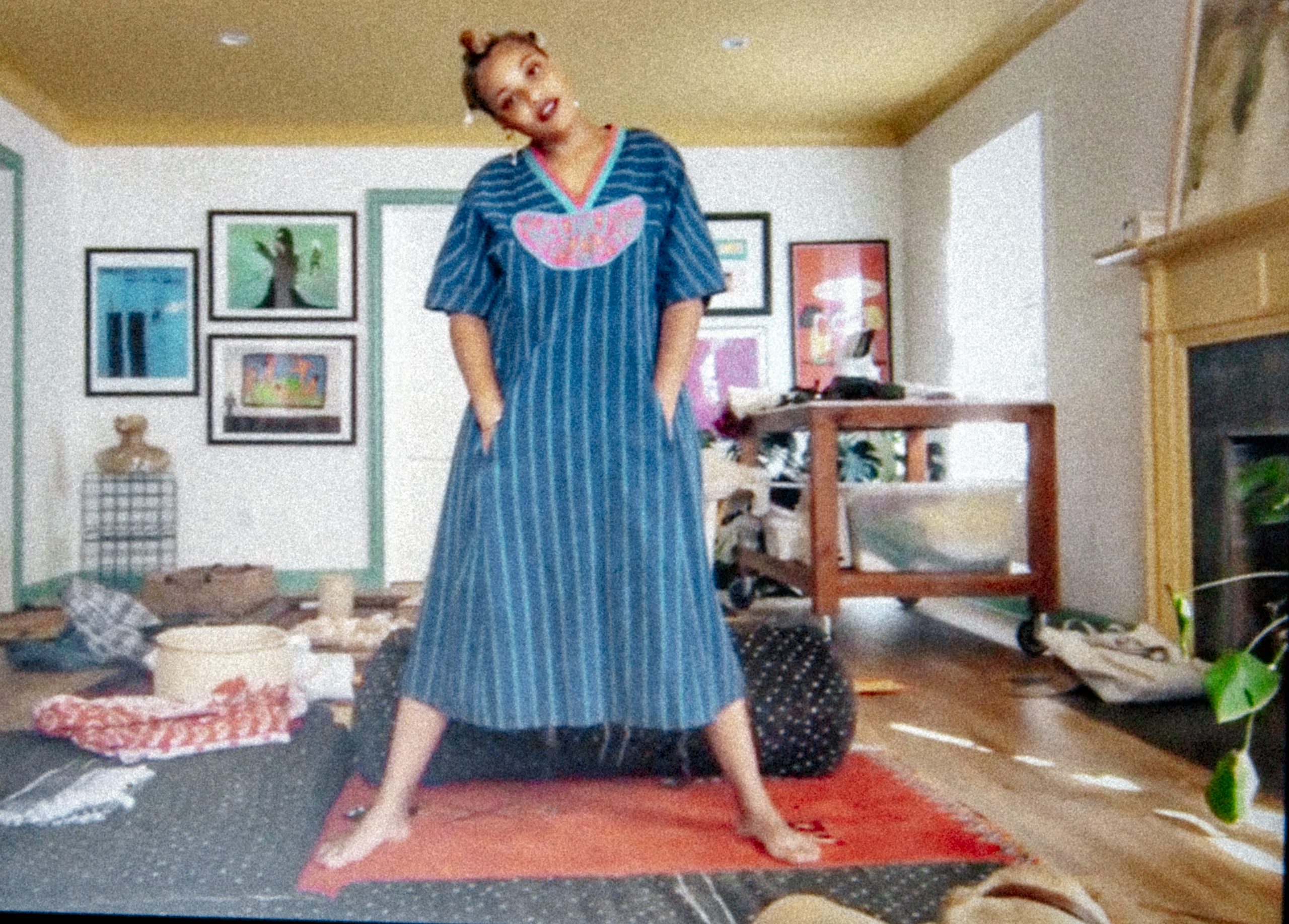 Outside of dressing up for our FaceTime photoshoot, what have you been wearing on the regular?
I've pretty much been wearing caftans, dresses and skirts because it's comfortable to wear around the house. I just throw it on and I'm done. 
With UNION, how have you guys had to pivot in this time? Are there any challenges you're embracing, or anything you're doing differently?
We had a ton of challenges being a small business. The first one was making sure our staff was taken care of and felt safe to work online. Now, it's just making sure we are more engaged with our customer by providing a better service for them through online and social media, where people don't have to come into the store to experience the uniqueness of UNION LA. Also, doing a tighter buy for the store. All these changes are tough for business but it's part of having a business, rolling with it and evolving. 
Has your everyday routine or rhythm changed?
My routine is just as busy but more focused with fewer people involved. I also have two kids, one is in middle school and the other is in high school. Making sure they are still getting their work done and also having to supplement their work at times, with writing a journal and extra math problems to keep them on their toes. I still have to make sure the balance between schooling and free time don't get crazy.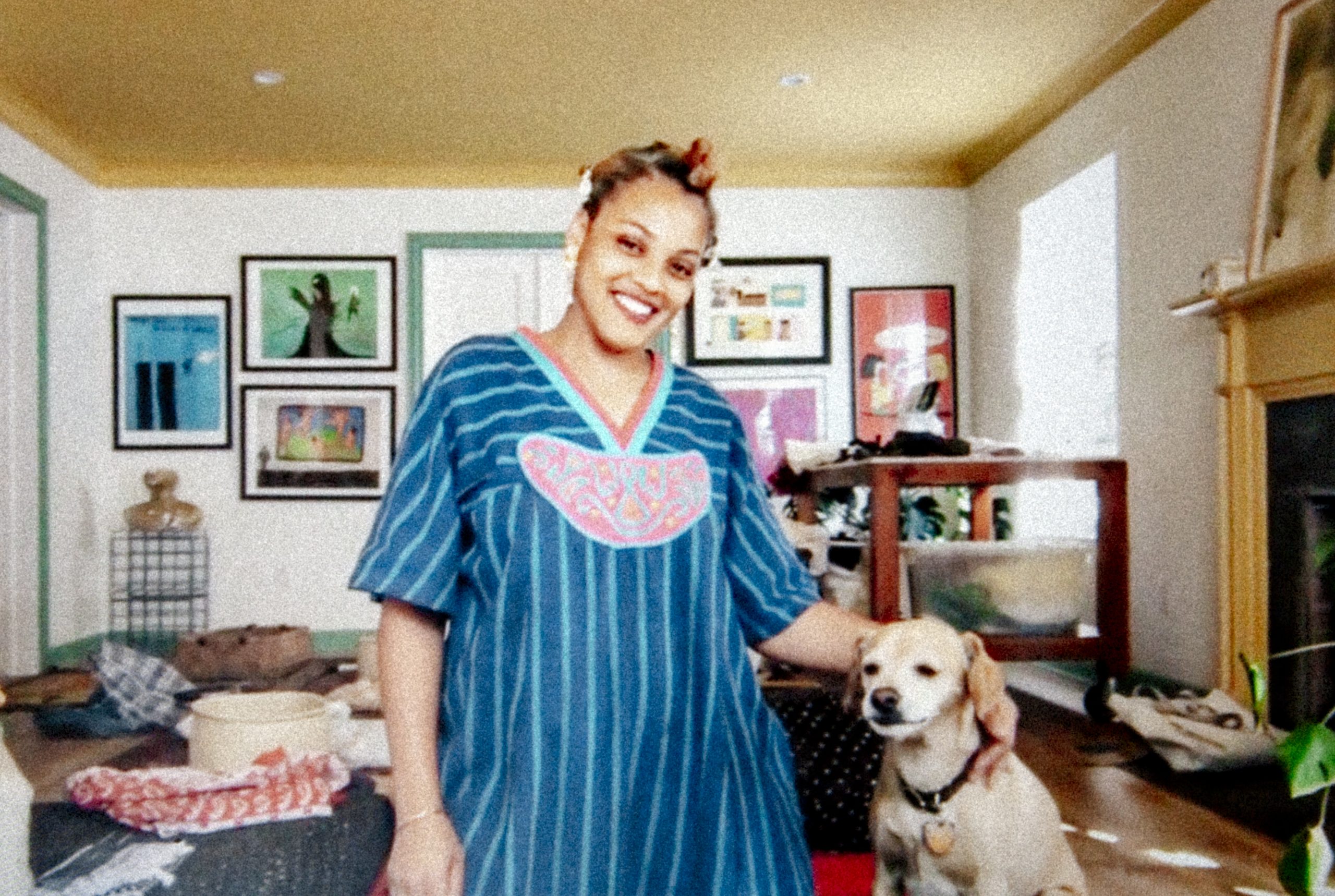 CONNECT WITH BEPHIE
CONNECT WITH BEPHIE BEAUTY SUPPLY
CONNECT WITH UNION LOS ANGELES
photos / Maria Jose Govea
story / Tiyana Grulovic