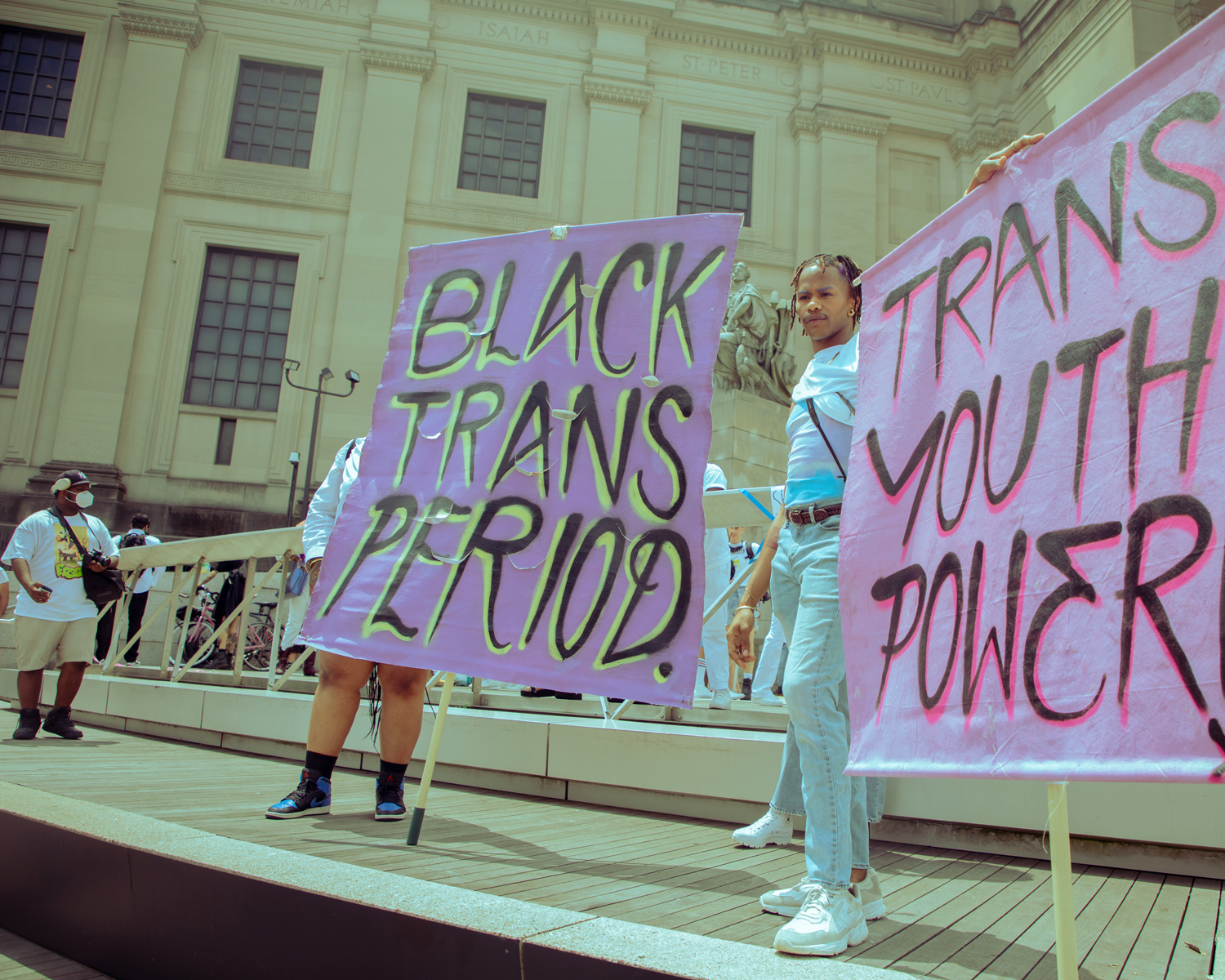 BROOKLYN LIBERATION IS A QTPOC GRASSROOTS COLLECTIVE THAT ORGANIZES IN THE NAME OF BLACK TRANS LIBERATION. MAMA MARSHA SAID, "NO PRIDE FOR SOME OF US WITHOUT LIBERATION FOR ALL OF US!"
HEY TRANS KIDS: WE GOT YOUR BACK! THIS IS AN EMERGENCY ACTION IN RESPONSE TO THE MORE THAN 100 PIECES OF LEGISLATION THAT HAVE BEEN FILED IN OVER 34 STATES. THERE HAVE BEEN MORE ANTI-TRANS BILLS PASSED THIS YEAR THAN IN THE LAST TEN YEARS COMBINED. TRANS YOUTH ARE UNDER ATTACK. SHOW UP AND FIGHT BACK.
WE REMEMBER LAST SUMMER. THERE'S BEEN NO #JUSTICEFORLAYLEEN. BLACK TRANS PEOPLE ARE STILL BEING MURDERED. #BLACKTRANSLIVESMATTER. LAWMAKERS ARE LEGISLATING VOTER SUPPRESSION AND GENOCIDE. FREE PALESTINE. WE BARELY SURVIVED AN INSURRECTION. MANY OF US DIDN'T SURVIVE THE TRUMP ERA. MANY OF US WON'T SURVIVE THE BIDEN ERA. THE STATUS QUO NEVER WORKED FOR US.
THESE ANTI-TRANS BILLS ARE IGNORANT AND VIOLENT AS F*CK. THEY PUSH FAR TOO MANY TRANS YOUTH OUT OF SCHOOL. LET KIDS LEARN. THEY EMBOLDEN THE STATE TO POLICE KIDS' BODIES. DREAMS ARE BEING TAKEN AWAY FROM TRANS YOUTH. LET KIDS PLAY. EVERYONE DESERVES AGENCY, BODILY AUTONOMY, HEALTH CARE, AND SELF-DETERMINATION. TRANS HEALTH CARE SAVES LIVES. LET KIDS SPEAK. TRANS YOUTH ARE WHO THEY SAY THEY ARE. TRANS YOUTH KNOW THEIR TRUTH.
WE BELIEVE IN TRANS YOUTH POWER. CENTER THEM & PLATFORM THEIR VOICES. TRANS YOUTH ARE THE HEART OF THIS FIGHT. SHOUTOUT TO AFFIRMING FAMILIES, PARENTS, & CAREGIVERS. LISTEN TO TRANS YOUTH. DEFEND TRANS-YOUTH. EMPOWER TRANS YOUTH.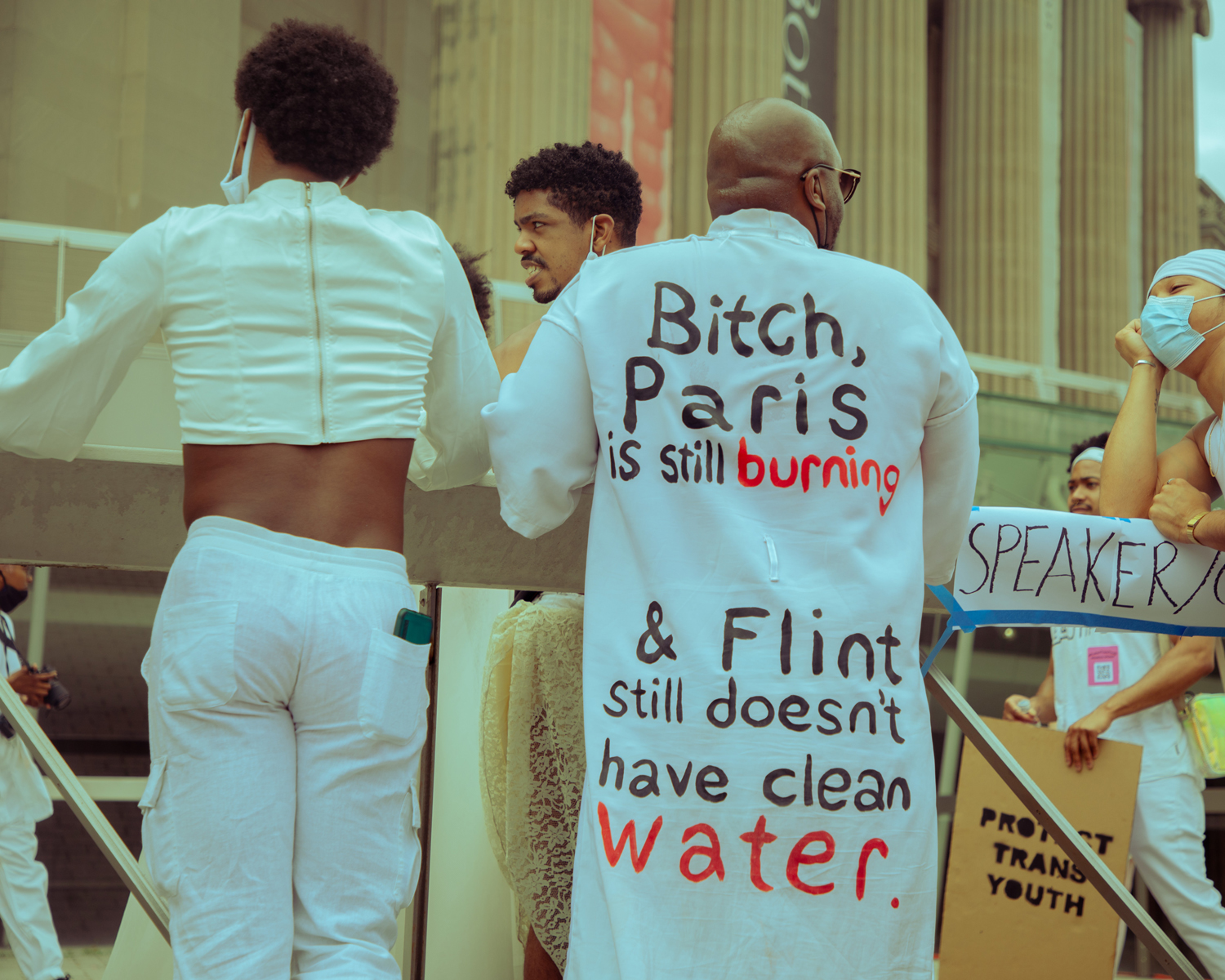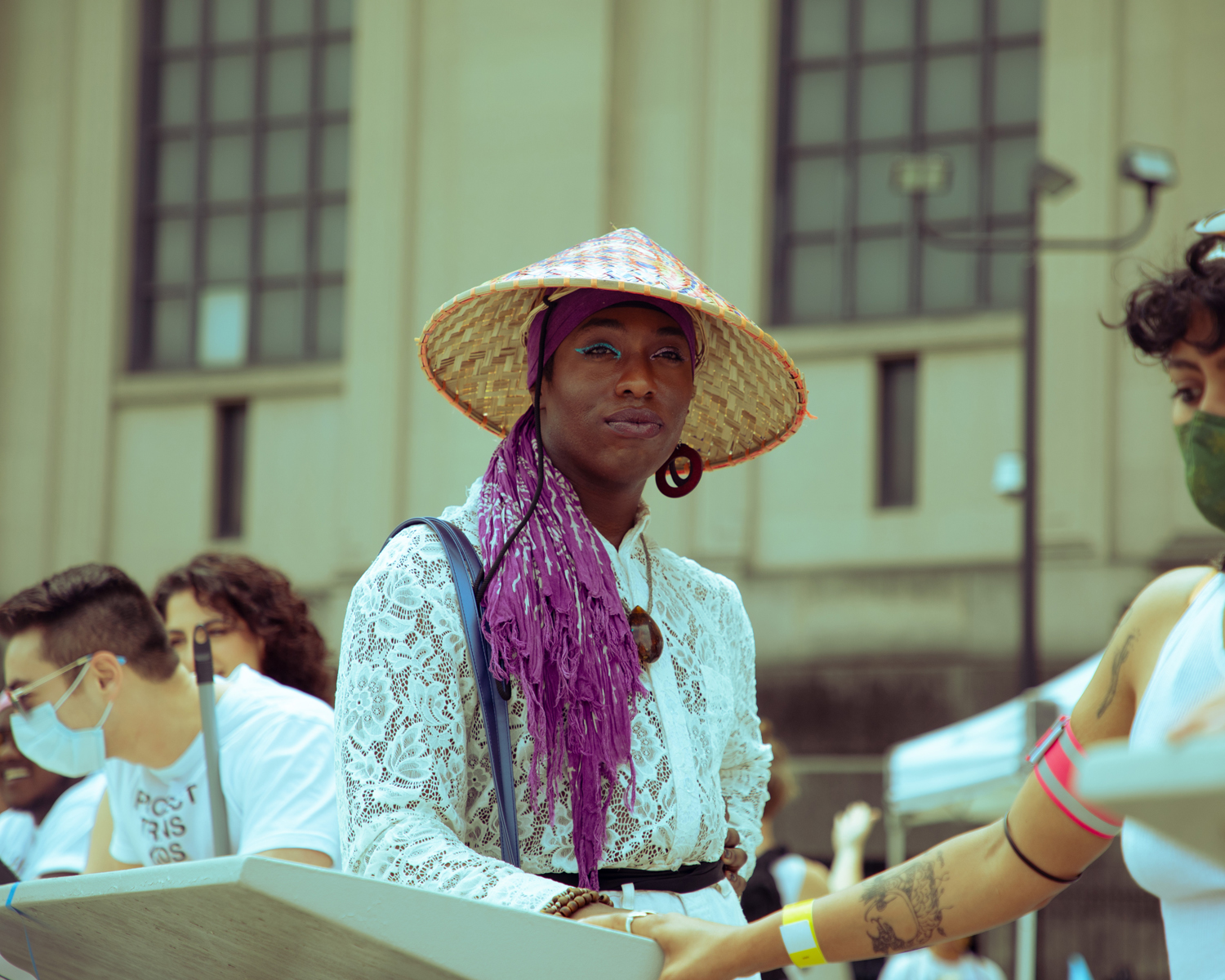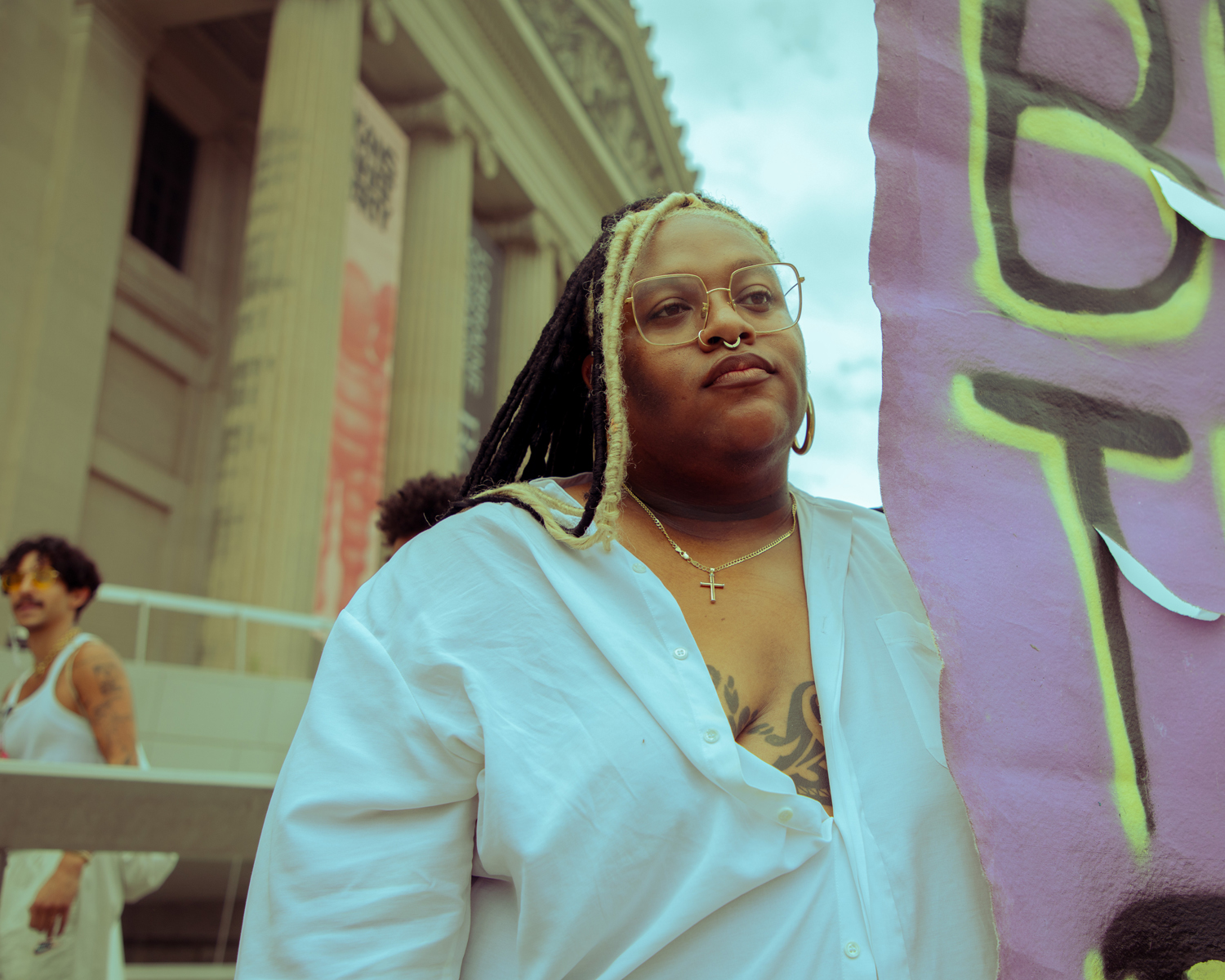 –     OFFICIAL STATEMENT FOR BROOKLYN LIBERATION –
My name is Savanna Ruedy and I am a photographer from Brooklyn, New York. As a white cis woman and with the amount of privilege I have it's my goal and my duty to help support, uplift, and protect trans youth. I had the honor of documenting the Brooklyn Liberation along with many other amazing artists. Being at the Brooklyn Liberation was one of the most heartfelt and beautiful things I've ever been to. Every speaker brought me to tears with their words. All who attended were told to wear white because of the NCAAP march in 1917. The day was full of laughter, tears, and the community came together in such an authentic way. The day was truly magical and everyone was there to support and honor the trans youth community.
Thank you to all the speakers and hosts: Joshua Obawole (Host), Junior Mint (Host), Queen Jean, Joela Rivera, Lafi Melo, Anesu Nyatanga, Shear Avory, Schuyler Bailer.