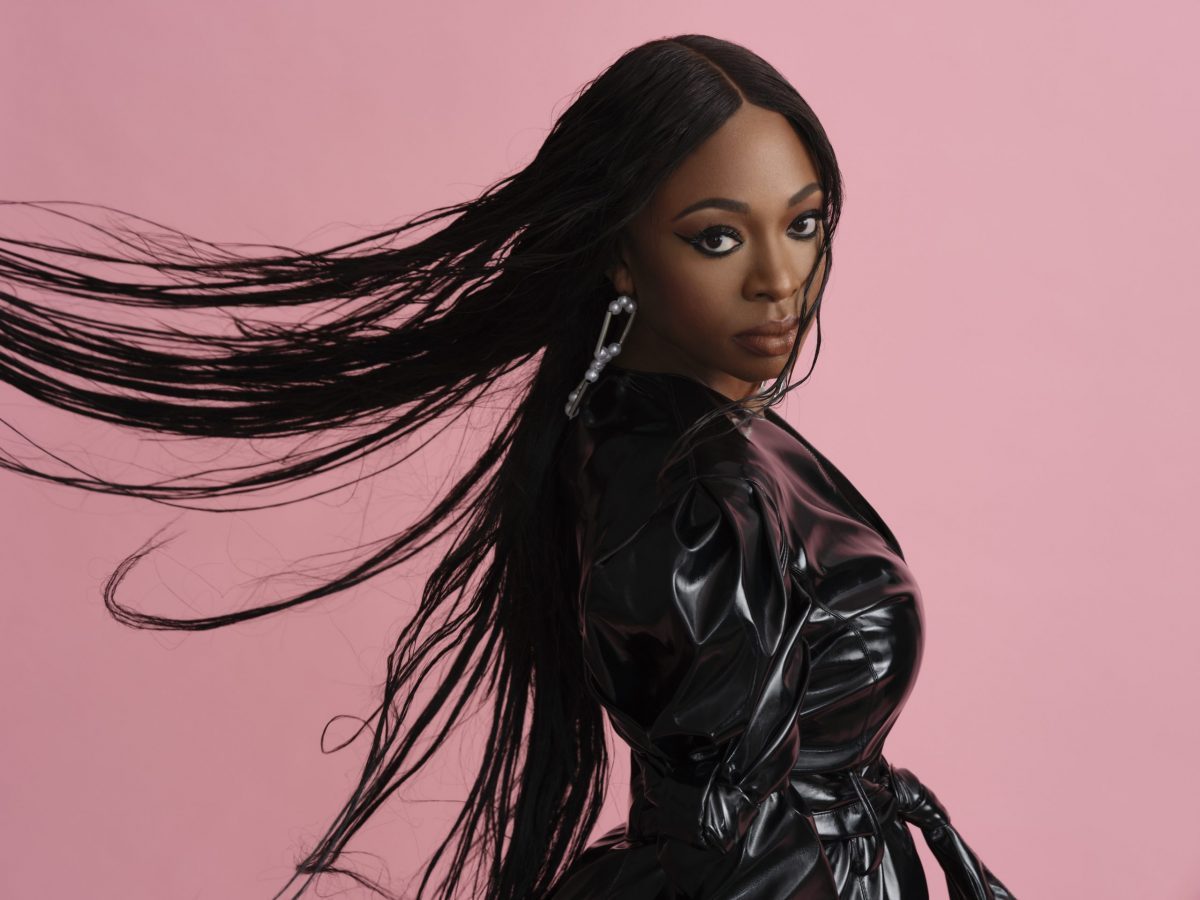 The world  was first introduced to Naturi Naughton as a member of one of the staple girl groups of my childhood, 3LW.  "No More (Baby I'ma Do Right)" had young girls in middle school singing like they were grown in the ninth grade and knew something about love and infidelity. Who would've thought that Naughton would have one of the biggest bounceback games in the industry with a leading role on STARZ's hit series, Power?
As Tasha St. Patrick, we see Naturi as the wife of drug kingpin and protagonist James St. Patrick and mother to Michael Rainey, Jr. 's Tariq. In Notorious, we see Naturi as the Brooklyn badass femcee who paved the way for artists to follow in her steps with big shoes to fill—Lil' Kim. Off camera and unscripted, she's Naturi – a Jersey girl who's just barely scratched the surface of her career as an actress, singer and the mother of a beautiful daughter, Zuri.
Naturi Naughton caught up with us for a LADYGUNN exclusive to discuss colorism in the entertainment industry, life after 3LW, and her pride in her growth  as a woman.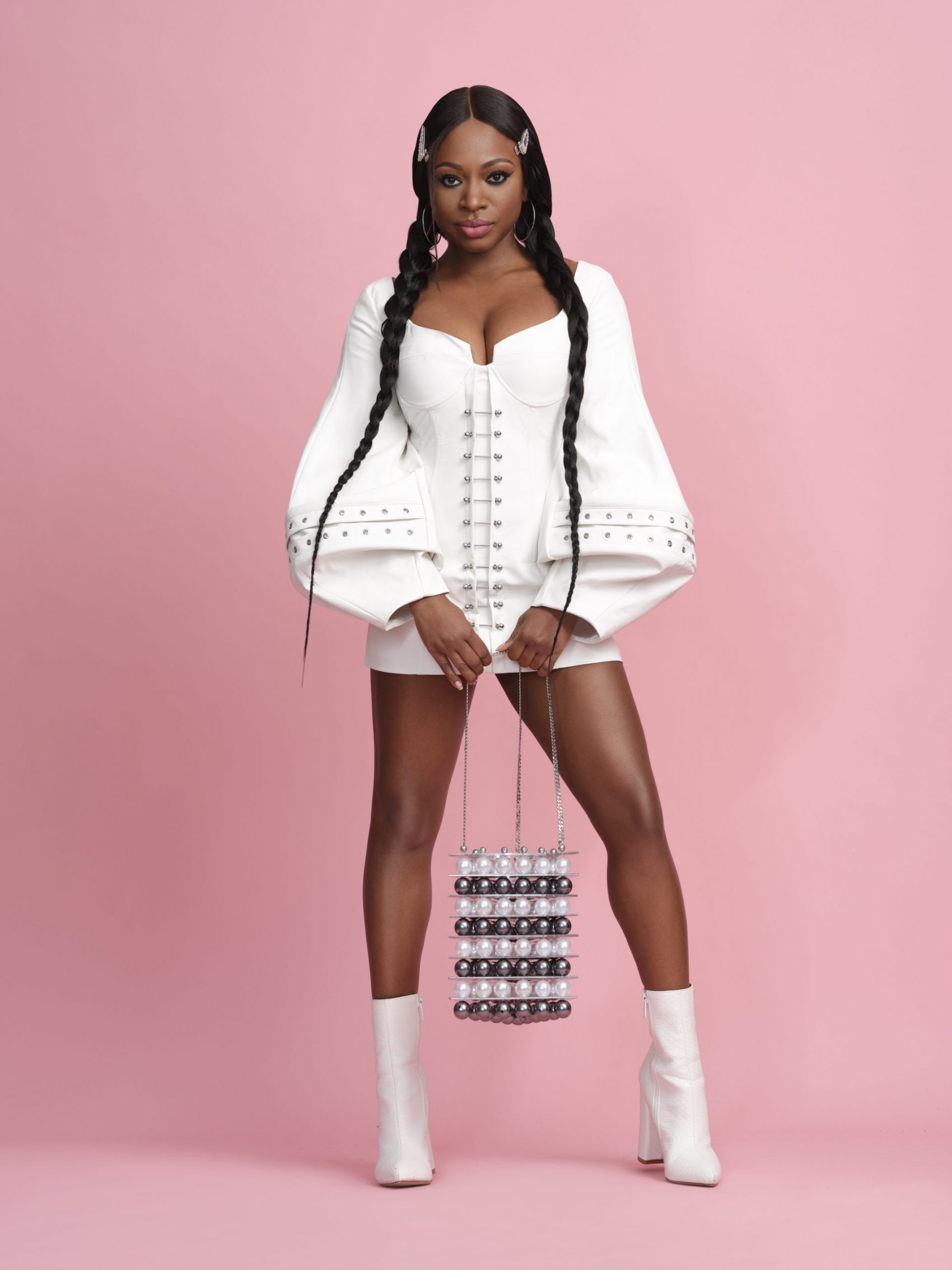 TAKE ME BACK TO YOUR CHILDHOOD—YOU'RE FROM JERSEY, RIGHT?
Yes, I am! Us Jersey people are very proud to be from Jersey. Growing up in the inner city in East Orange, I had a really great childhood. With my parents who've been married for 49 years now and my older brother who's 13 years older than me, it was a very small family. I went to Catholic school most of my life. I was a regular kid, but the difference between me and some of the other kids was that I was more focused on what my career was gonna look like and what my dreams were as opposed to just going outside to play. I used to sing in my youth choir at New Hope Baptist Church. I remember being the little girl who was very confident, outgoing and couldn't wait to get the mic. My first solo was at five-years-old in the choir and ever since then, I never put the mic down.
IF YOU COULD TELL YOUNG NATURI ANY PIECE OF ADVICE BEFORE STEPPING INTO THE INDUSTRY, WHAT WOULD YOU TELL HER?
I have so much to tell you, little girl. Stop worrying about what other people think about you and just do you because you are enough, you are beautiful, and you are special. Really love the skin that you're in. It sounds cliché and very India Arie of me, but it's true because when I started in the group 3LW, I didn't always feel that I was pretty enough. I didn't feel like my skin [was] celebrated the way we have songs now [like] "Brown Skin Girl". Run your own race and don't compare yourself to anyone else. When you're young, it's the comparison game and as I've gotten older, I've learned that I don't have to compare myself to anyone.
HOW WOULD YOU SAY YOU'VE GROWN SINCE YOU'VE FIRST STARTED IN THE INDUSTRY TO THE WOMAN YOU ARE TODAY?
I'm a bit of a perfectionist and  I used to let that overtake me sometimes. Now I embrace my imperfections a little bit more and just have fun—it's not that deep. I get to live my dream. I get to be on a hit show that comes on television every Sunday night. I got to be part of a platinum-selling girl group, travel the world and tour with Destiny's Child and N'SYNC. You may not have it all together, everything may not be perfect, you may have some hiccups and bumps along the way, but have fun and let go of the idea of being perfect. When things don't go right, sometimes that's God setting you up for things to go better. I used to never want to fail but now as I've grown, I'm okay with the possibility of failure. 
HOW DO YOU THINK THE CONVERSATION AROUND COLORISM HAS CHANGED IN THE INDUSTRY? IS THERE STILL MORE WORK TO BE DONE?
People were more afraid to say what's real out here and now I think people are fearless. It's a blessing and a curse. Colorism has always been an issue, particularly in advertising, marketing and entertainment because when I was 15 in 3LW, all the video girls were light skinned with curly hair and different eye colors. If she was Black, she had to be maybe that ambiguous Black.  When I moved to Los Angeles, I was up for two big movies that I was perfect for and they told me, "we want the character to be Black, but we're looking for a more ambiguously Black girl." I was like, what? You want a Black woman, but you don't? That's a real thing that happens with a lot of opportunities. Colorism is dysfunctional because we'll hate on each other when we really are mirrors of each other in different times in our history of Black and brown people. We have so many different shades of us, but it's still us. If we remember that, one day the colorism issue will unite us more than divide us.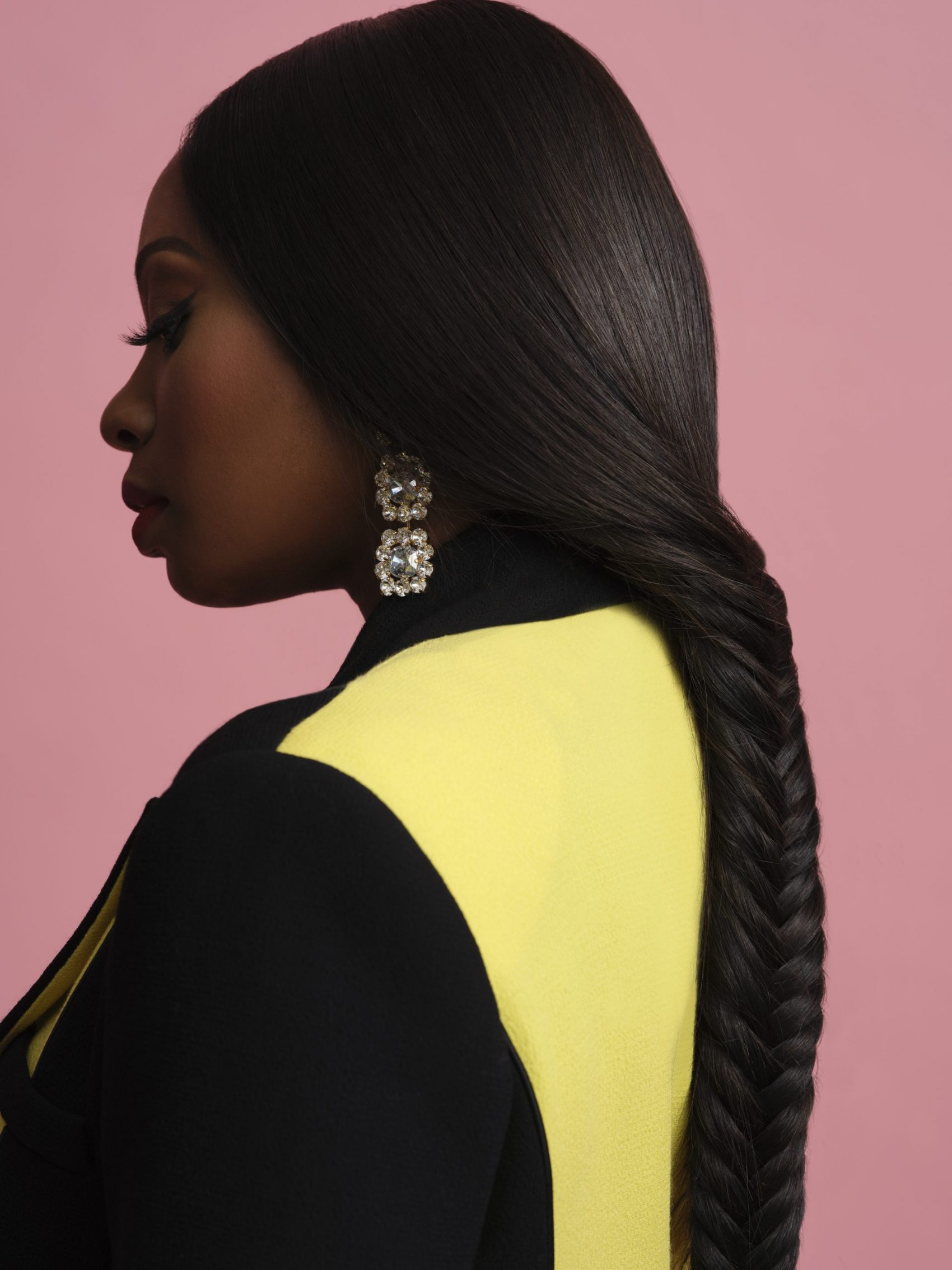 WHEN YOU FIRST BEGAN FILMING POWER, DID YOU KNOW THE SHOW WOULD GO ON TO BE AS BIG AS IT IS TODAY?
I always prayed that Power would have this kind of influence on the culture, but I didn't know for sure. You just never know, so I think it's a little arrogant to say I knew. I know 50 Cent says it all the time, but he could do that because he's 50. He really did say this show was going to be a hit and go seven seasons, and he was right so I'm grateful for that. I was a 29-year-old actress living in Los Angeles, hadn't worked in a couple of years, I was thirsty for a job and I was so happy that Courtney Kemp decided that I was Tasha. It truly changed my life. Day in and day out, we found ways to separate [ourselves] from the bunch. The show was so raw and honest to the New York culture, so sexy, so provocative that we knew we had something great, but I did not realize that our fans would go so hard for us. I think it's amazing because they're so invested and really believe in these characters that we created. I feel overjoyed that it's had such a phenomenal level of success, but I can't say that I predicted it. 50, you got that.
HOW HAS POWER SHIFTED CERTAIN CONVERSATIONS IN BLACK CULTURE?
The culture is now able to see this brown-skinned Black leading lady opposite a Black man in this beautiful way but still with real issues amongst their family. This couple of Tasha and Ghost, although criminal, were a lot of what people could relate and connect to. The culture has opened up in a whole new way where what The Wire did for us about the drug game in Baltimore, Power has opened up conversations about Black love, friendships, and motherhood. Tasha specifically has been at the forefront because she's a ride-or-die for her kids. You may not agree with everything she does, but that's a Black mother right there. The culture has been busted wide open by seeing this is a strong woman that'll do whatever it takes to protect her family, but that's what we've always been doing in our lives. It's just nice to see it done in a cool way on television.
ARE YOU PROUD OF THE WOMAN, ACTRESS, AND MOTHER YOU ARE TODAY?
You literally just took some of the words out of my mouth. I did a speech last night because it was my last day wrapping our season of Ghost. It's emotional for me because I am so proud of myself and what I've accomplished. In the last seven and a half years, I've helped a show become a staple in the history books of television. I've shot a show while pregnant in season four, had a baby, and came back in season five eight weeks after having a C-section. I continued to mother an infant into her third year of life while maintaining this character in the show and fitting into my costume every year while under the pressure of losing weight after having a baby and breastfeeding, and still be beautiful while showing that we, as women, can do it all. We are superheroes. I know it's hard and it's challenging. Last night, everyone was giving me a standing ovation and I was like, "Oh my God, I am proud of myself as a woman and an actress!" I can say that to myself where I know that I never came to work and gave 50 percent. I never got on screen or on stage and didn't give my all and every ounce of me to my character and my art. It's amazing and sometimes we don't take a beat to say, "be proud of yourself, Naturi," and I really am.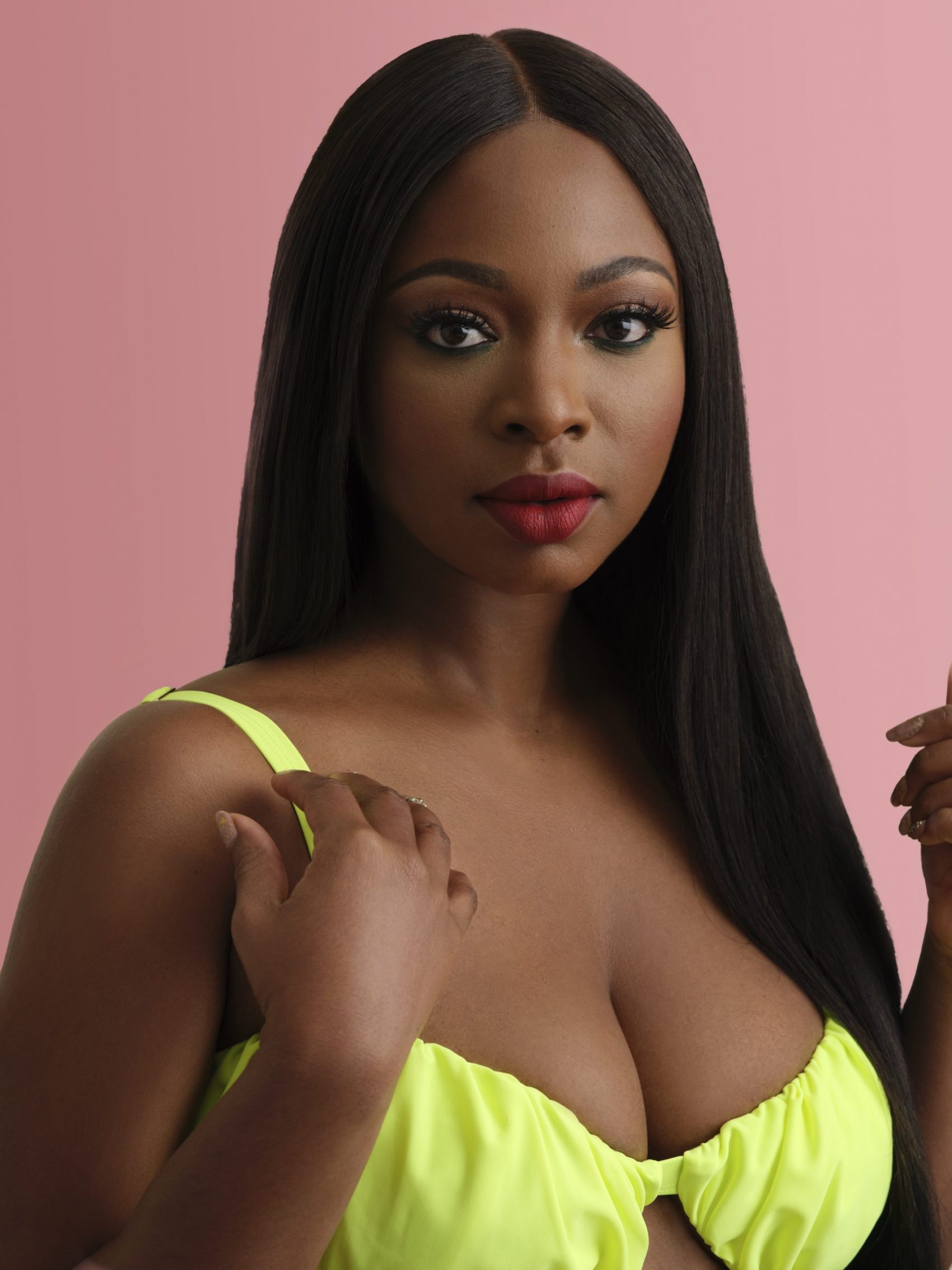 CONNECT WITH NATURI NAUGHTON
photos / Michael Creagh
styling + direction / Brian Robinson
hair / Kalief Wolfe
makeup artist / Ashley Stewart
editor / E.R Pulgar
story / D'Shonda Brown