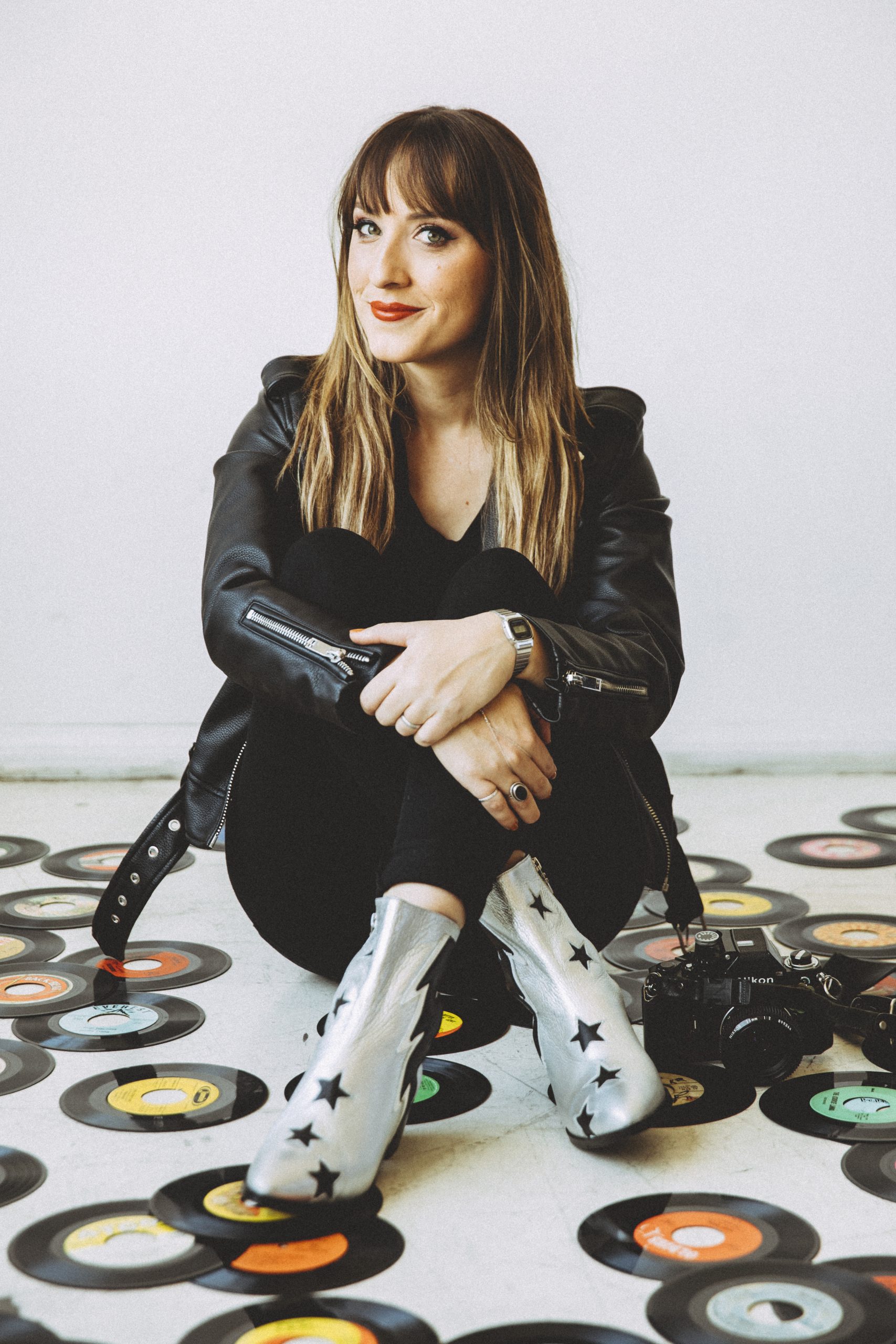 As a music photographer, my job keeps me fairly social, even as an introvert. I am used to having shows to look forward to and photo shoots to plan for. The communal idling and uncertainty for the world has been terribly unsettling.  At the beginning of quarantine, there was a stretch of a few days when I didn't get far out of bed as I couldn't figure out what I could or should be doing.  When I walked my dog, I saw the world still cautiously turning with cars roaming and masked people on foot.  I wondered what I could do within the music scene that could be safe and productive and relevant to the state of things.  So, I reached out to some Los Angeles artists to ask if they'd be interested in meeting me outside their homes at 6+ ft away to take a few quick portraits without me touching anything but my camera.  I wanted to create even just a small time capsule of this experience by moving around the city capturing a few musicians however they wanted to express themselves.  Some were grateful for a reason to put real clothes on, some were trying to stay inspired and busy at home, and some were concerned for the world and emotional about the solitude.  Everyone seemed glad to connect with someone in the flesh, even if briefly and from a distance.  I was all those things.
If this quarantine has taught me anything, it's that I wasn't quite as connected to my friends, my peers, or the music community as much I'd hoped or believed.  Perhaps many of us weren't. With everything we were doing in our busy lives and careers, I wonder if maybe we've only been using 10% of our connection-brains. In lock down, we are naturally longing for daily connection so we are finding more avenues and excuses to be in touch and to inspire hope: live-streamed concerts, FaceTime dinners, quarantini cocktail hours, Zoom chats, live interviews, Skype photo shoots. I know tuning in has made me and others feel much less alone.  As we move restlessly through this unnerving global experience, we've been lead to tap into more connection, more companionship, more often.  That is some true good to come from the bad. I'm thankful to have been encouraged to take a small part in the connection and to shed a spotlight on a handful of deserving artists in these otherwise murky times.
Chris Hess of SWIMM
A box of Entenmann's chocolate donuts stares back at me from the shelf. Unwavering, salacious. Clean white corners, cerulean detailing and then of course the little plastic window into chocoholic desire. "How could I do this to myself?" I say to no one. "Take a look at yourself, Cookie. Cozy may be cool but atrophy is not sexy!" I slam the cabinet doors in the face of my caloric iniquity. "Not today." Now since the nature of quarantine for many is being constrained to indulgences particular to the solitary ilk, another quarrel of will soon presents itself. Moments later I'm staring at an assortment of colorful thumbnails, ranging from playfully incestrual to downright verboten. If I continue to scroll I'll likely be excited, numbed, intrigued, intimidated and at times even offended on behalf of traditional anatomy. But if out of some warped notion of honor I decide to use my imagination, I'll quicker induce slumber than I will solicit satisfaction. When I decide against either, I bask in my piety. The potential for productivity is almost arousing. Frankly, I feel this kind of discipline ought be rewarded. To my empty warehouse, I now declare… "I deserve a donut."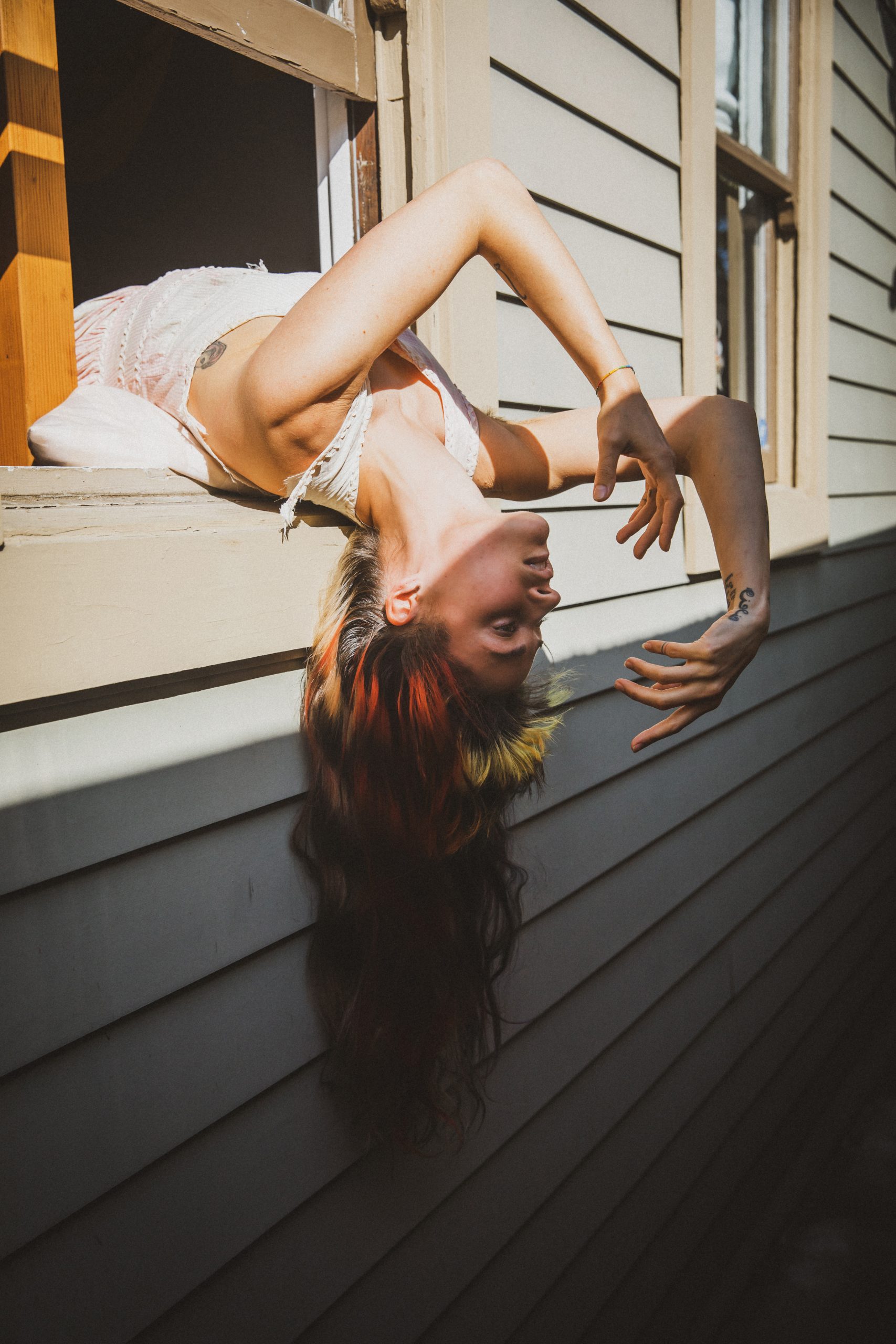 Lauren Ruth Ward 
Week one was depressing. I released my album March 13th and by the 15th I was told I  would not be leaving on the 19th for 3 months of touring. I didn't have answers for my fans so I avoided Instagram and focused on organizing spaces in my home I'd never have time for otherwise. Organizing relaxes me. By the end of the first week, the worlds focus became less about our personal losses and more about those suffering. I asked "what can I do". I donated to some go fund me's and said yes to just about every live stream performance opportunity. I started calling family and reaching out to my community which led me to scheduling 2 to 3 daily live Instagram interviews focusing on their art. I am a social butterfly. These "Convo Sessions" have been extremely cathartic. It feels good to give something to my audience and to shine a light on the geniuses in my community.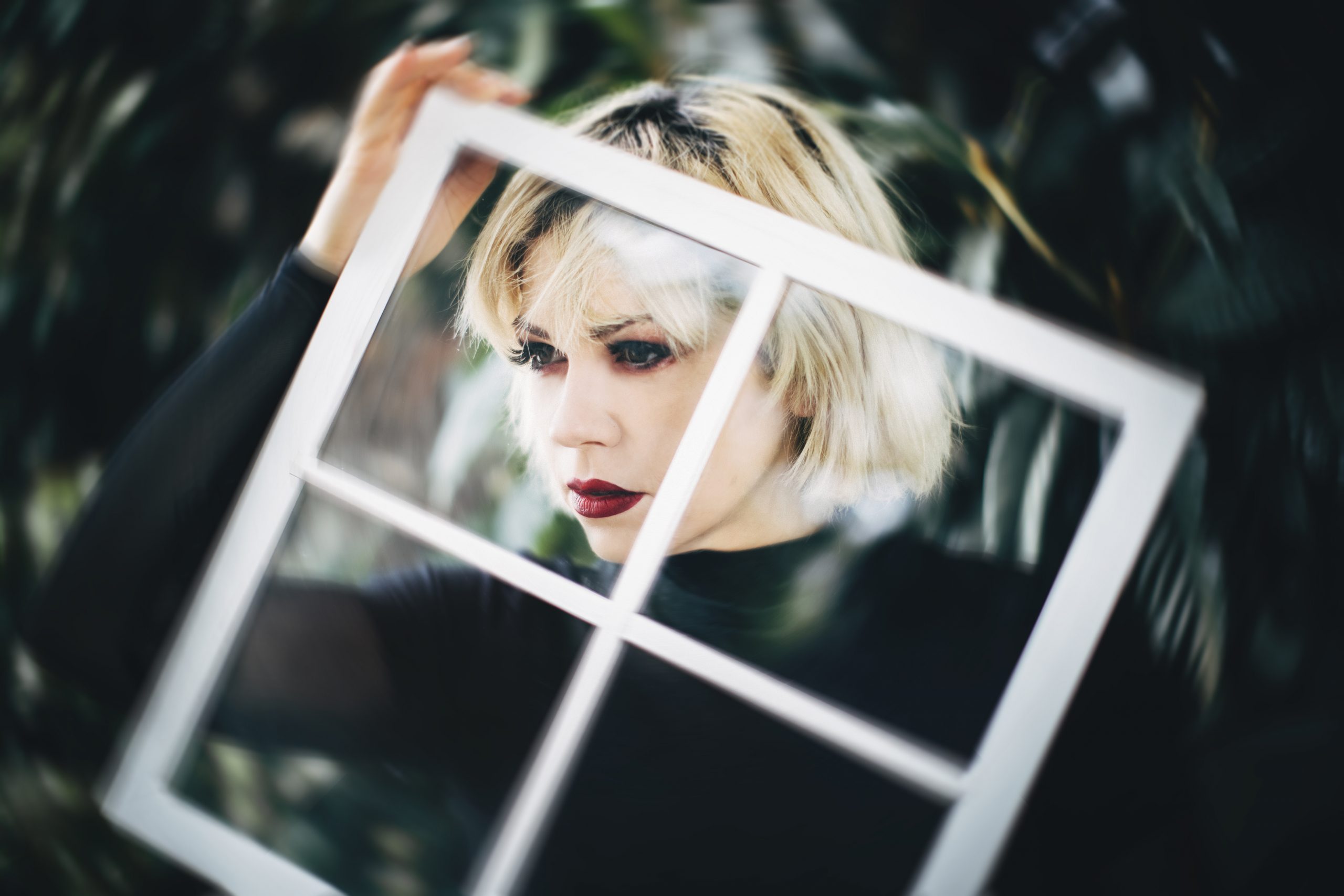 Kat Leon of Holy Wars
Our life in quarantine has taught me to slow down which I'm so grateful for. Before the quarantine I was working a ton but at the same time writing and performing multiple shows and my days usually consisted of running from one brunch to a happy hour to supporting a local live show and then all over again. I constantly found myself tired, stressed and not giving myself enough quality time.  Now that the world has taken a pause I feel more connected with myself, more inspired and excited to write music and more connected with friends even if I can't physically be with them. I've had really special conversations with so many people and reconnected with some who we've lost touch through the years. I have also been very blessed to still keep writing music for my projects Holy wars and new ones I'm excited about and for tv /film opportunities with zoom song writing sessions. I know this is a weird and scary time right now and can be very lonely for so many so at this time it's very important to practice self-care, pick up new hobbies indoors and reach out to others virtually when you need a friend.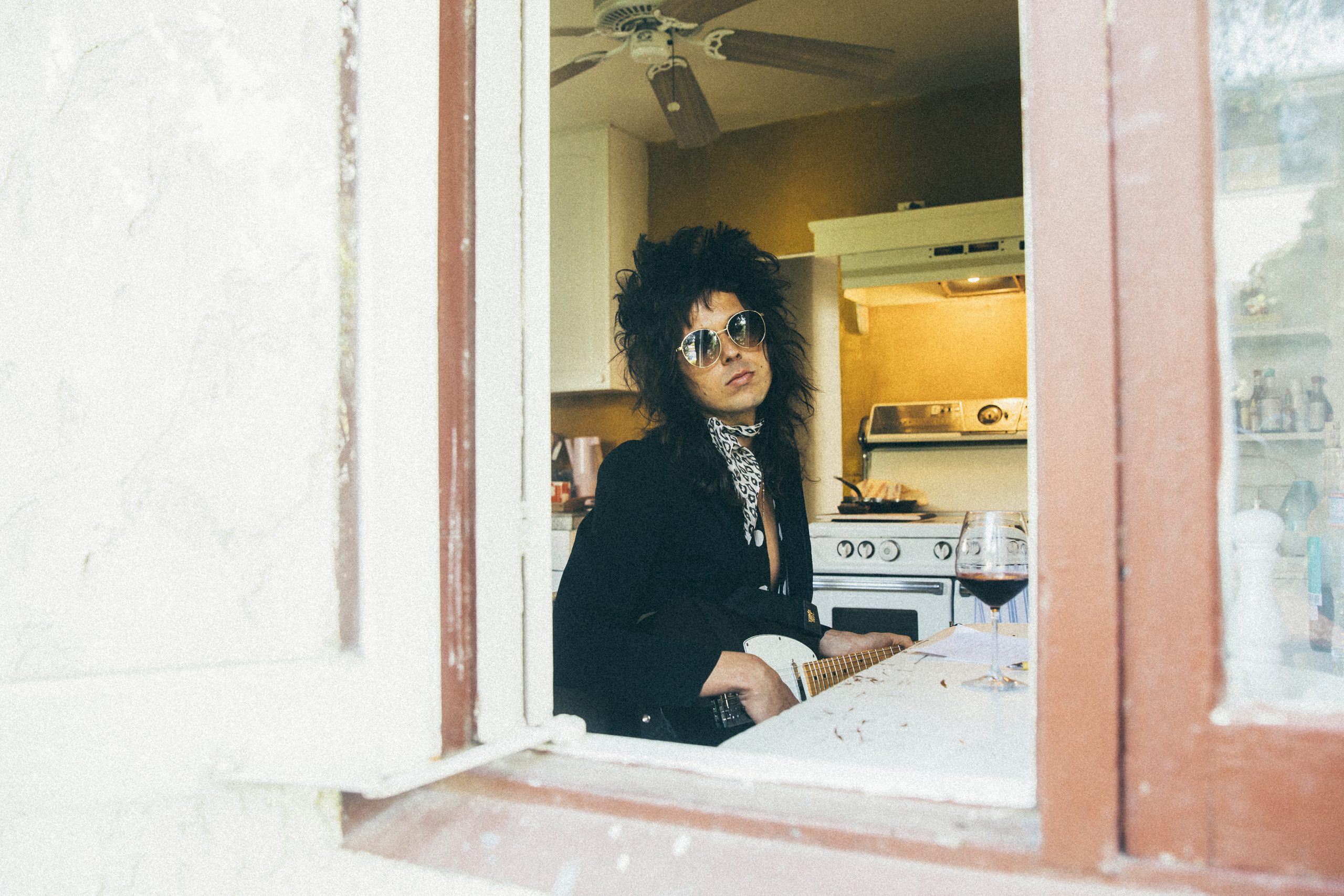 Andrew Martin (formerly of Moon Honey, now touring with Palaye Royale)
After 100 hours of flying in 1 week between apocalyptic airports and countries lathered in cultural confusion, I had finally received word that our euro/Russian tour had been cancelled. Men in full hazmat fashions swarming our bus at 4am w/ infrared thermometer guns to monitor our temperatures had become the new normal. Getting home was a spiritual escapade and I was fortunate to catch the last flight out of Paris to begin my isolation station in L.A. Spending time developing a language of harmony and comfort inside myself that I can sink into for a while focusing on internal + external fortunes and learning how to conduct my breath. Cooking romantic vegan meals, exercising and melody-creating have been my go-to vices. As tough as this virus is on the world, the vibrational intimacy between humans + nature is *alive* and feels stronger than ever.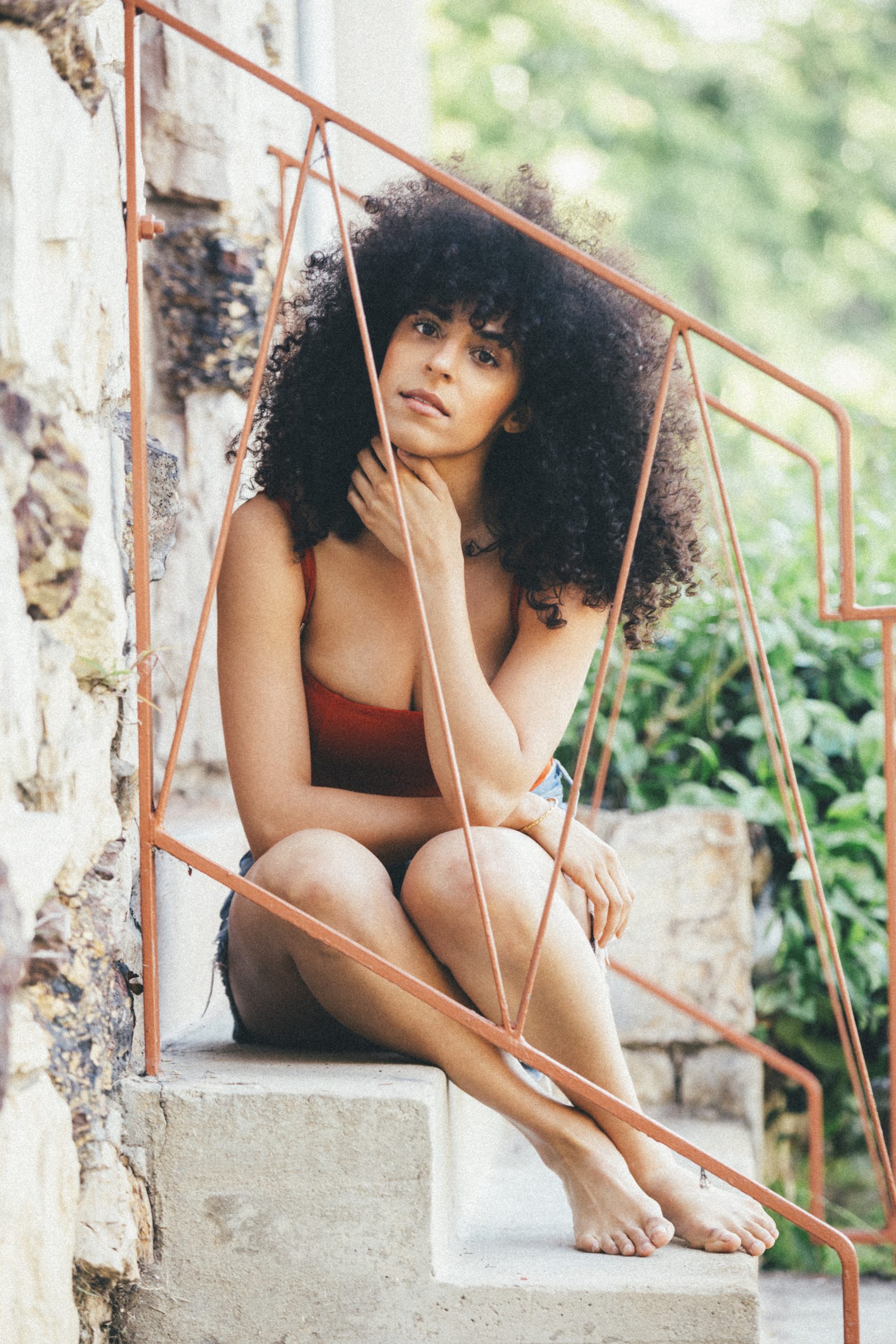 Gavin Turek
Life inside is slowly becoming my new normal. Because I am blessed enough to live in a comfortable place, I'm embracing it as an opportunity to reset and reevaluate my habits, choices, aaaaand relationships. I'm  writing a ton….by myself, which is rare for me. It's forced me to get back on the piano and figure shit out on my own. I started a cathartic meme account and I'm probably drinking too much wine. Facetime, HouseParty and Zoom keep me feelin' somewhat social; I've connected with people I haven't talked to for years. Everyday I make sure to do three things: meditate, pray, and workout. All other activities are a bonus. Generally, I'm being gracious with myself and I hope everyone else is too.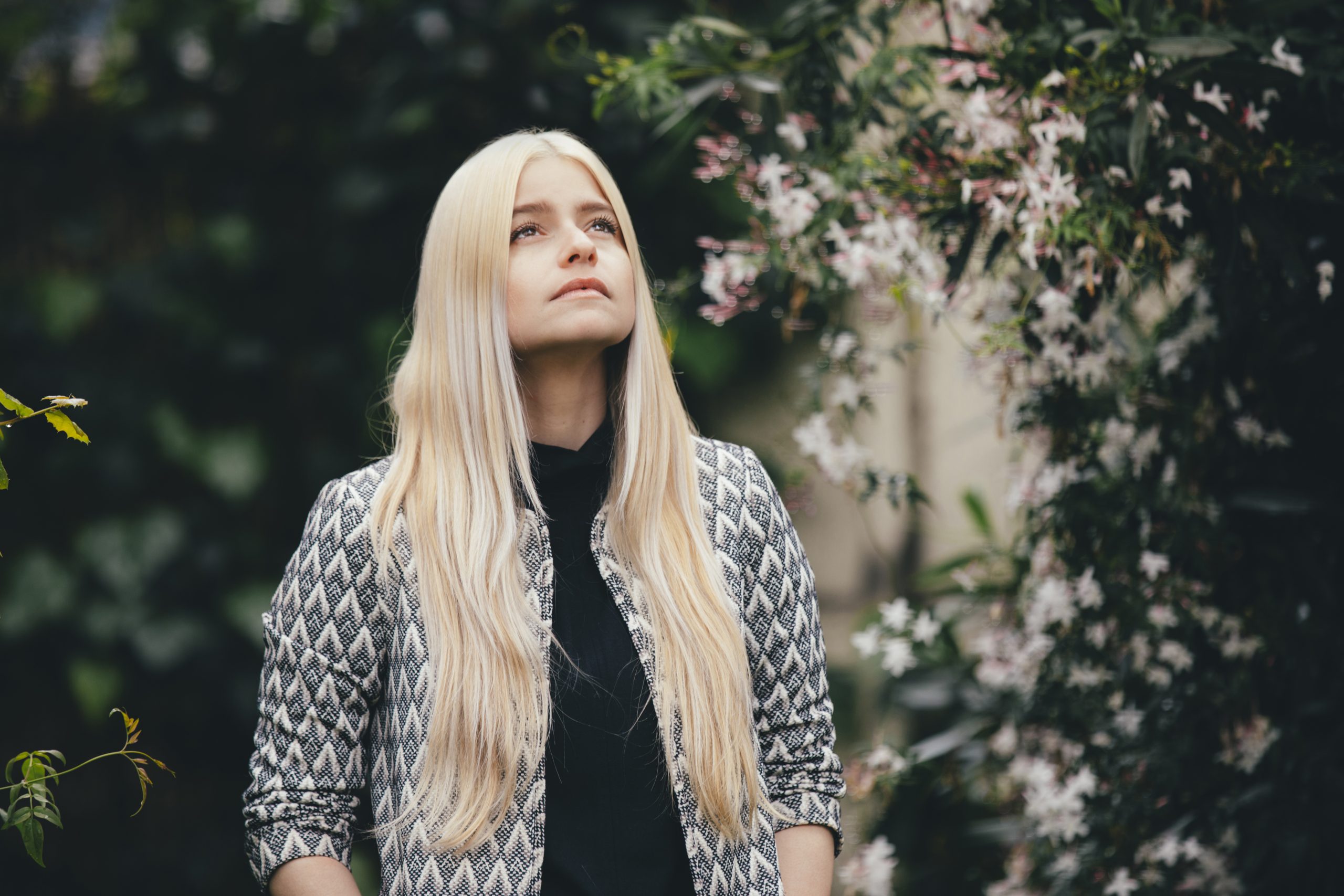 Emma Cole
If you know me, you know I like to keep myself busy. I love to be working, interacting, and especially creating with others. It's how I thrive. The 4 weeks we've been in quarantine in LA so far has definitely not been easy. I do my best to keep myself busy by implementing new daily routines, getting creative with meals for my fiancé and I, as well as inching forward on various art projects (recording bedroom demos, bleaching my hair, filming and editing makeup tutorials, setting up an online merchandise store.) Most days in quarantine it's been easier for me to give into the noise (news updates, fear, panic) than it has been to lock into an inspired moment. Nonetheless, I am trying.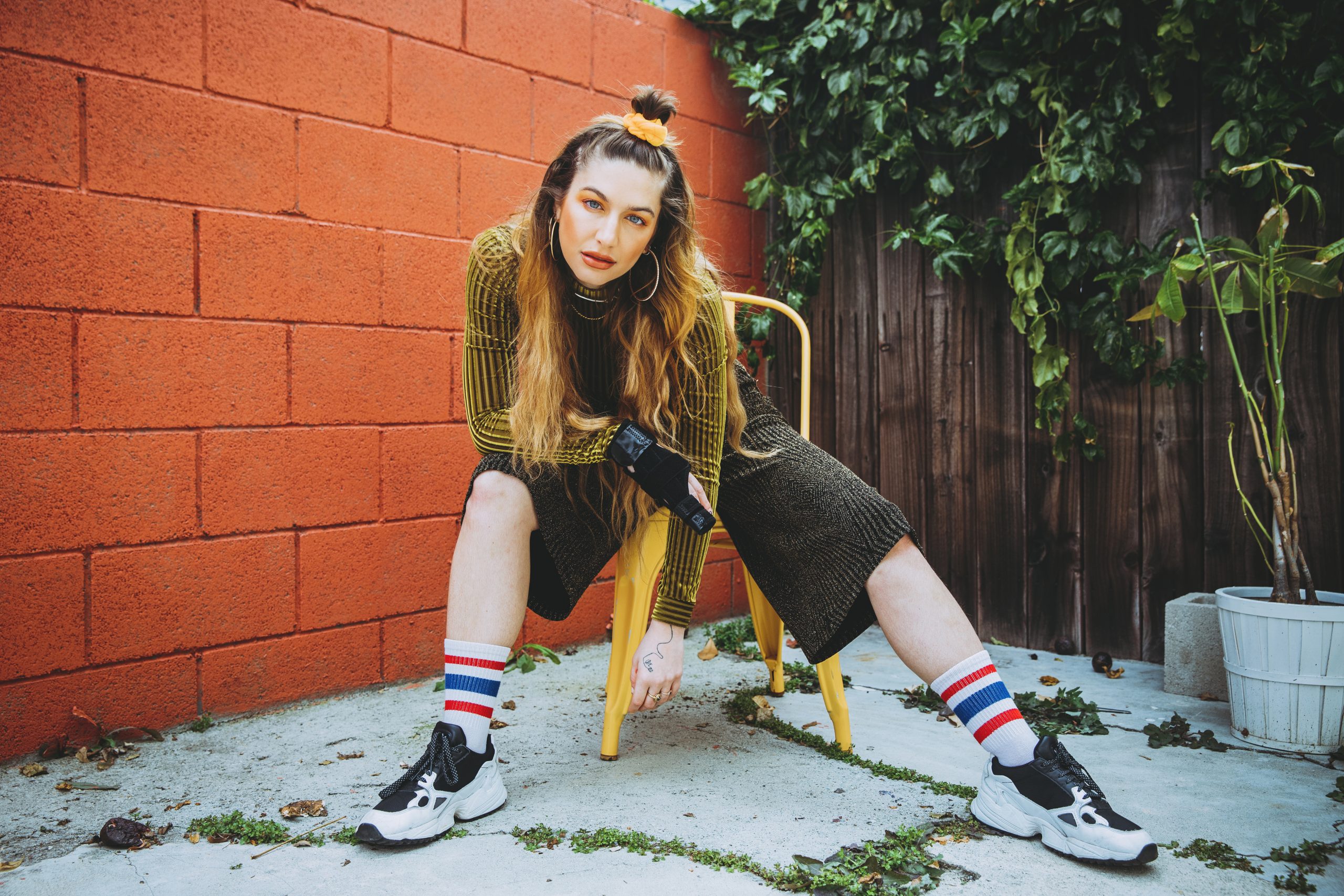 BIIANCO
For me, quarantine has been a patchwork of emotions.  I'm lucky to have a studio in my house and produce my own music so, on the one hand, I've been able to bury myself in work — including finishing the majority of my upcoming mix-tape.  On the other hand, I'm a super social human and spending my birthday relatively isolated (except for Zoom chats) — when I was originally supposed to be on an international tour surrounded by people — definitely took an emotional toll on me.  Recently, a couple of my family members have caught Covid-19 as well but they're all on the east coast so I've been grappling with a growing feeling of helplessness to get to them.  I ended up writing, producing and shooting a music video for a new song to process all those heavy emotions.  Being able to live stream perform for fans has been a really beautiful experience as well.  I try to keep my performances as close to a live show as possible with a full setup.  It makes it feel like ALMOST the real thing.  Almost…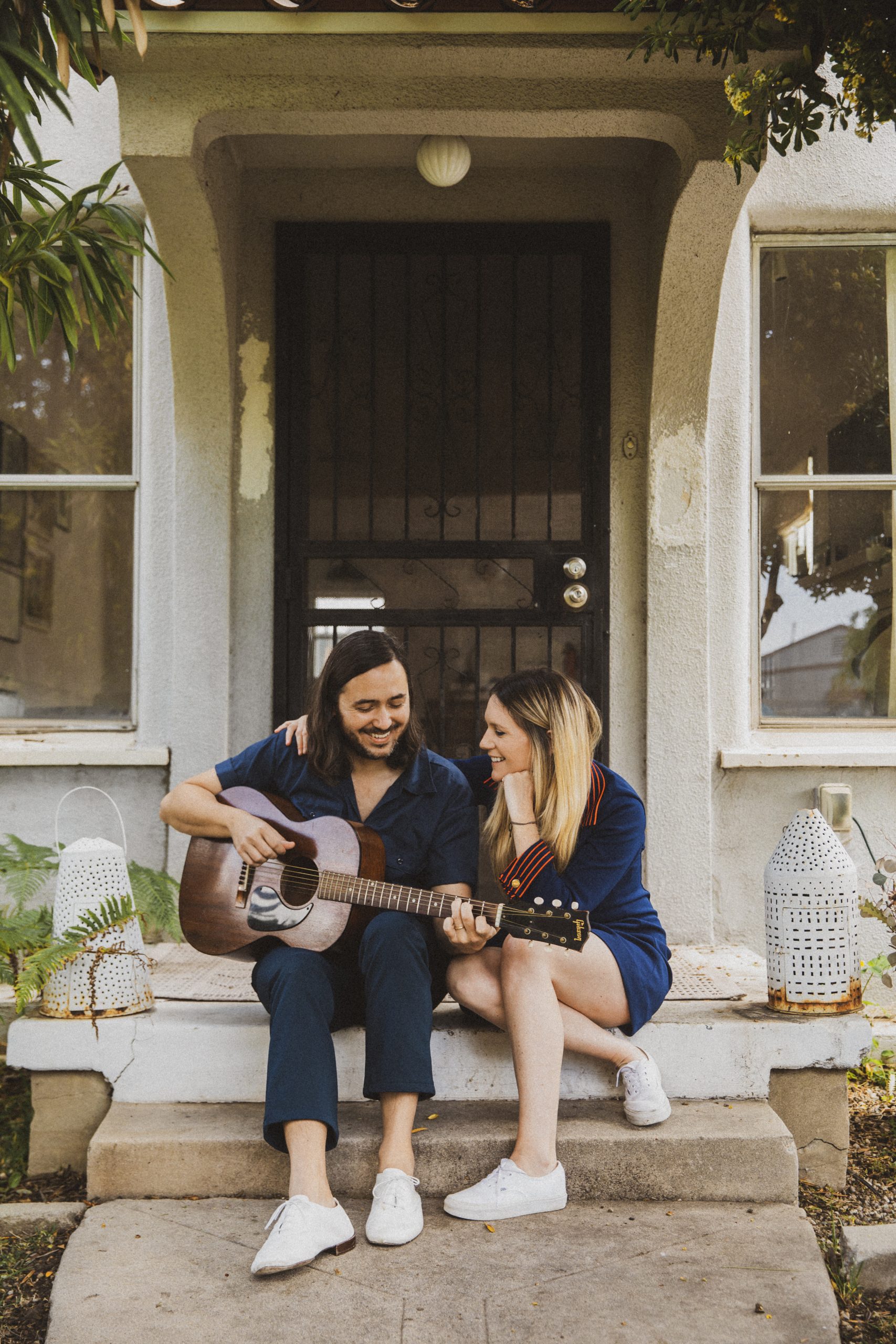 Freedom Fry
Not gonna lie, the lock-down is wearing on our nerves a bit. Especially since no one really knows when it'll end. We were pretty much homebodies before all this happened, but not being able to go out all makes you feel a little bonkers. We have music, our home studio, and our one year old son to keep us occupied so we're thankful for that. We keep cooking a lot to pass the time. We lost one friend to covid so far and we're hoping some kind of vaccine gets figured out before we lose more. Before all this happened we drove all around California recording a new album, "Songs from the West Coast", in different locations. We're happy we traveled a bit before this went down. We can't wait for the day when it feels safe to be standing near someone else.>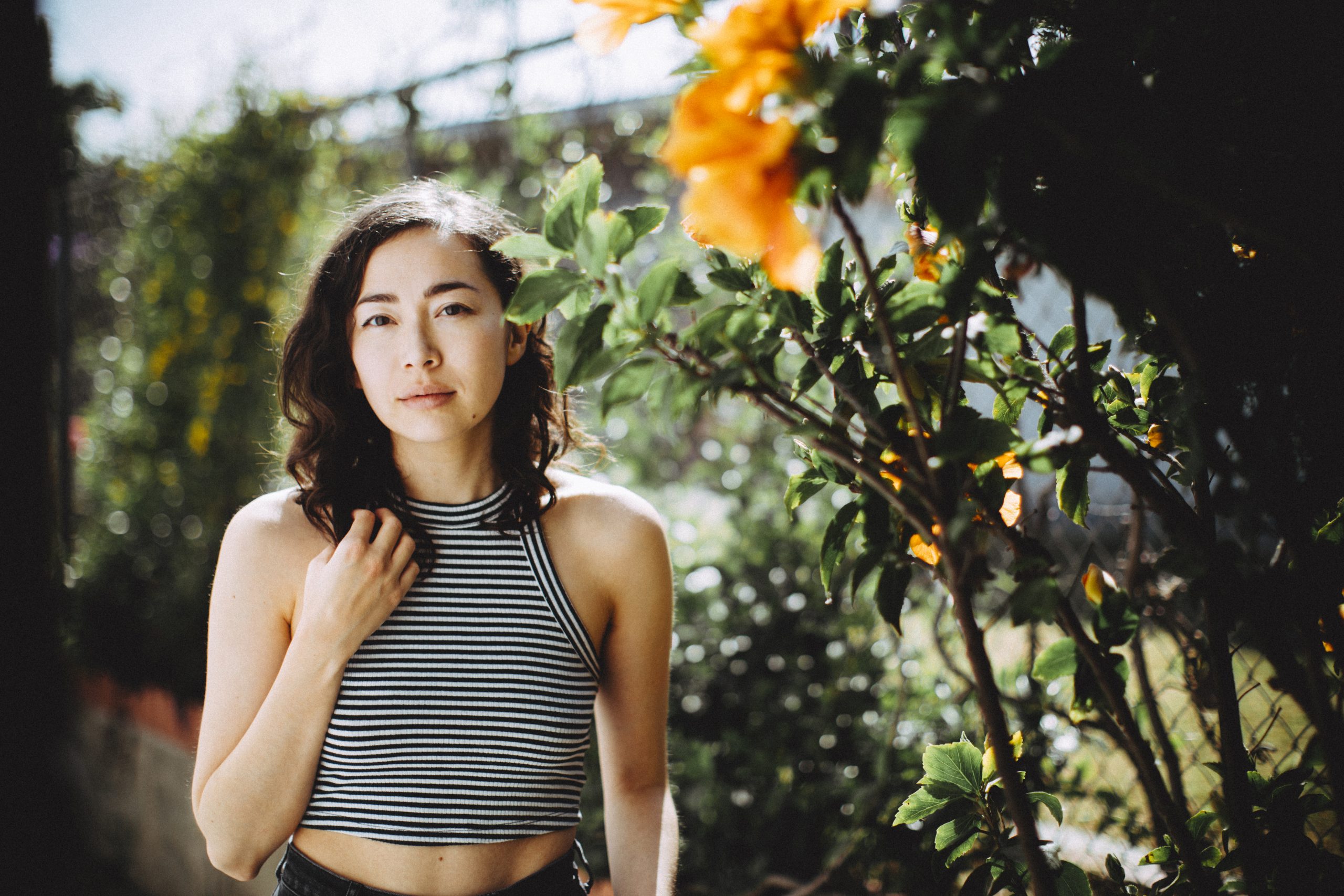 Nicole Kiki Jaffe
Time is especially relative right now, and I'm doing my best to stay busy and keep my chin up. As a graphic designer and web developer, I'm used to working from home, and I'm so grateful that I've been able to continue working on a few projects while we're sheltering in place. But I'm realizing more and more how much my self worth is directly tied to my productivity. When I'm not getting as much done or when there isn't as much work to do, I start to have feelings of not doing enough, or worse, not being enough. This time is teaching me that it's okay to slow down and rest and that I don't have to prove my worth through constant achievement. I'm learning to be kinder to myself and more grateful for my friends, family, and community, holding them closer in spite of the distance. Even though these times are incredibly tragic and strange, it's been beautiful to watch people rally and come together through technology. I regularly take virtual dance classes with Ryan Heffington and upwards of 5,000 people are there. I've been able to play and attend online concerts and live-streams, harmonizing with friends and fellow musicians from afar. This time is teaching me so much about our incredible capacity to adapt under duress and of the infinite resilience of the human spirit. For that I'm truly grateful, and I know we'll get through this together.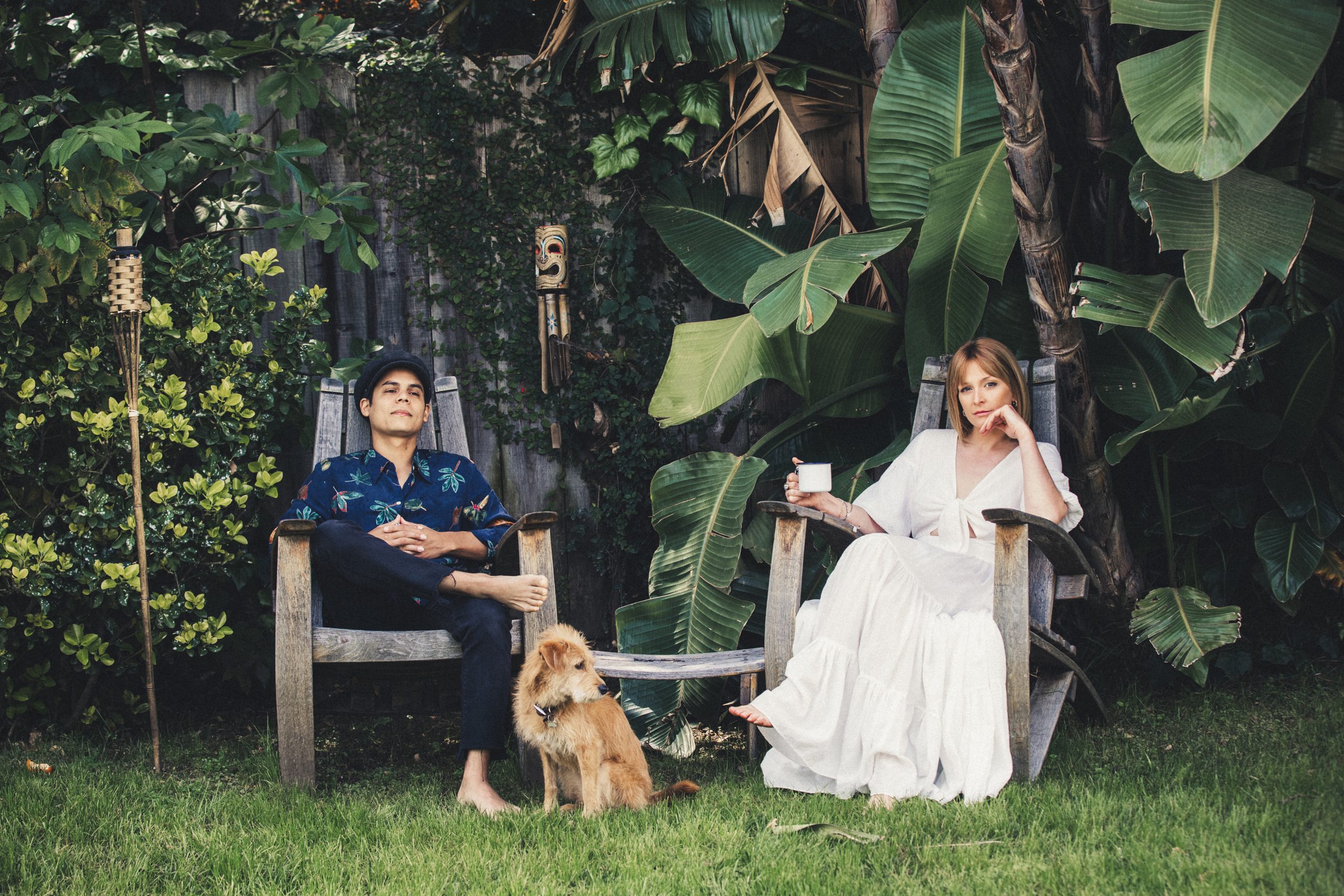 Desert Sparrow
Initially, when the lock-down started we were confident in staying positive and saw this as an opportunity to create without any outside responsibilities. However, the anxiety started to creep in after about a week when things started to escalate here. Not being able to see loved ones is by far the hardest part about this. We began to wonder if we should go back to my (Kylie) home in Australia where we would feel a little safer, but decided it was best to stay put. Slowly, we are learning how to stay present more than ever and getting back to utilizing our time to write. We are currently house sitting and feel very lucky to be taking care of 5 animals—3 cats and 2 dogs (2 of our own), it's a full house! It's a terrible time for a lot of people, the overall outcome of this is going to be more than devastating. Everyday we remind ourselves to focus on the positives. Our planet is healing and so many of us are learning how to live a simpler life which is eye opening and beautiful in so many ways."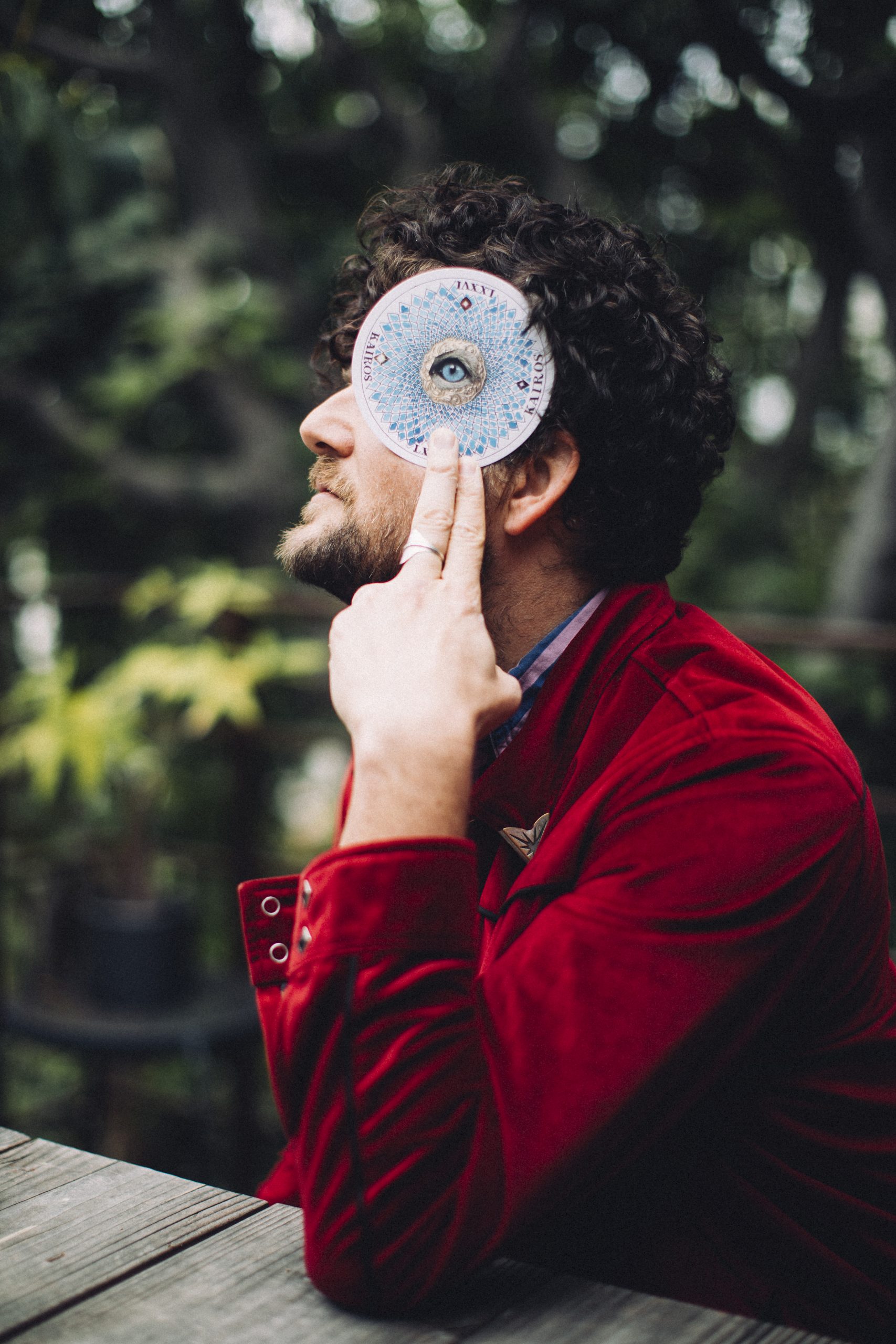 Rob Kolars (KOLARS)
a poem:
"Constructs of Time"
The people sat up
looked at the screens
Is this the projection of life
That I've seen?
Who's spinning the story
Is it truly for me?
So much left to be known
The people stood up
there was nowhere to go
The streets were made empty
doors had been closed
A sudden shift
the world was exposed
now the seeds had been sewn
The people looked out
To a beautiful land
Lush like the forest
Warm like the sand
A place they knew
Did not understand
the planet they called home
The people climbed down
Inside themselves
Wrestled with darkness
A version of hell
They danced and cried
They laughed and fell
Til the answers were shown
The people took off
The shackles and chains
The ones that had been
Construed in the brain
A trick of the mind
To keep us contained
A reality we co-created
The people stepped out
Stood under the sun
As though we were born
And life had begun
The binds of our mind
Had come undone
The constructs of time had faded
CONNECT WITH MICHELLE SHIERS
story & photos / Michelle Shiers