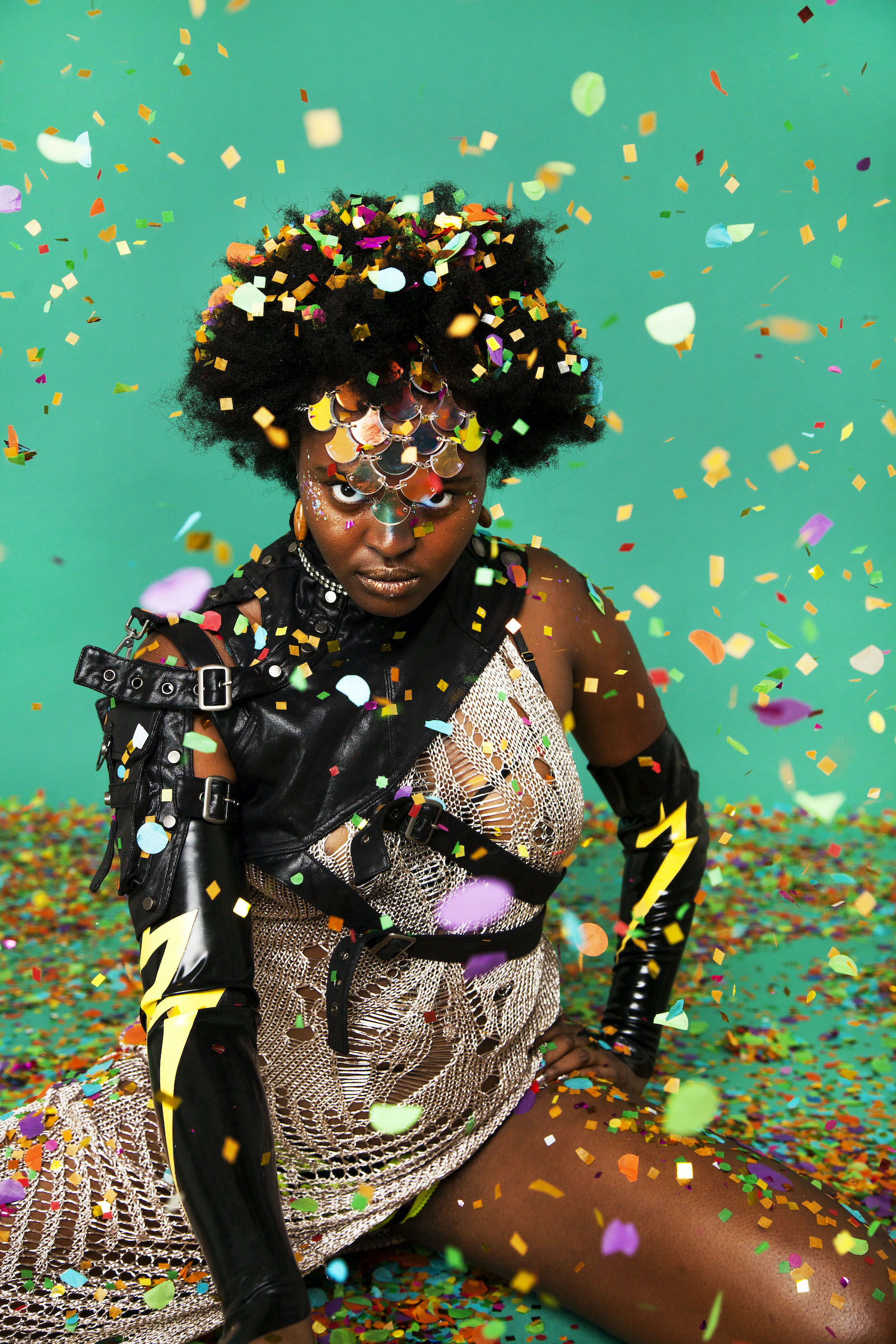 Here's an invitation for you today. Stop. Check in. Ask yourself. What Do You Celebrate? This is the introduction to every interactive session creative designer and founder of The Confetti Project, Jelena Aleksich has for her subjects. Over the past 5 years Jelena has captured the heart and soul of over 500+ humans from across the world asking them What Do You Celebrate?
The Confetti Project is a photography experience that profiles amazing humans doused in confetti, exploring the question: what do you celebrate in your life? 3,000+ people later, the project has evolved into a visual study on human identity and a space for unencumbered expression, shedding light on how vital it is to stop and check in with ourselves, exploring our passions, pleasures, inspirations and motivations. In an achievement-oriented and future-centric world, we all experience universal feelings of doubt, fear and frustration but what keeps you going? The Confetti Project aims to provoke a space that brings back the divine art of play, surrendering to the present moment and celebrating yourself amidst every moment of your precious, mortal life. Because, being alive is a celebration.
We had the honor of speaking with Jelena to discuss the ins and outs of her global mission to spread celebration, inclusivity and healing. She dives into everything from what this human experience actually means in terms of a celebration and how her project evolved from a passion moment in her bedroom to a full fledged mission to honor her late father with a mental health storytelling platform. Dive in with the one and only Jelena Aleksich below.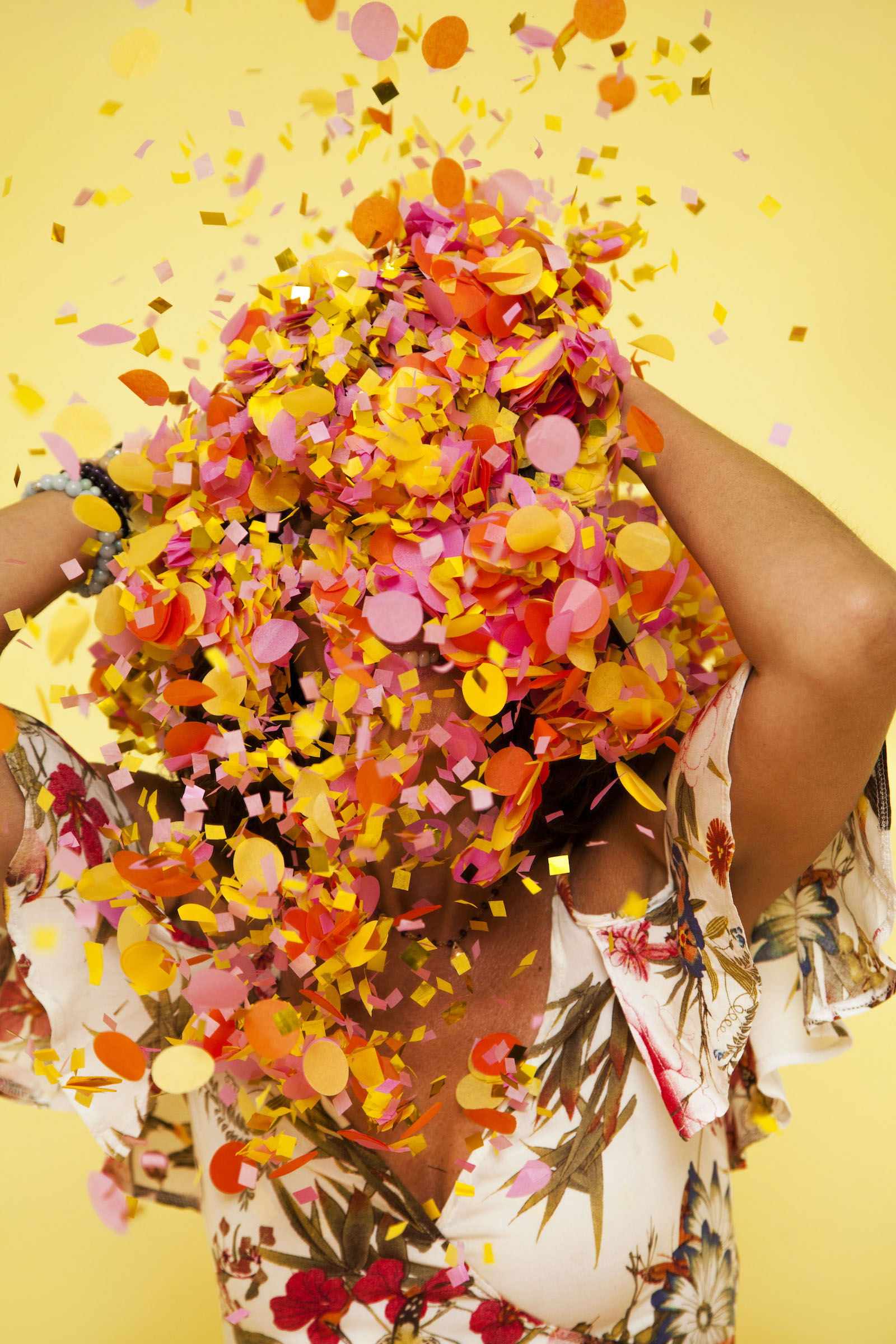 What led you to this moment in time in your career and life/mission?
I turned 30 a month before US quarantine and have had an opportunity to really reflect on this. Being the oldest daughter of immigrant parents from Serbia didn't give me a lot of room for imperfection, vulnerability or self-expression so everytime I couldn't go out or watch TV as a kid, I was unknowingly cultivating my imagination by jumping into stories in literature. I always knew that I would do something that no one's done but didn't have a vision of what exactly yet. I ended up studying Psychology and Design to ultimately quit my first job 8 months in. It taught me everything I needed to initially know when stepping into being an unapologetic female creative entrepreneur. I began to pay attention to everything around me – quickly realizing that we are all walking through webs of synchronicities everyday – if we choose to look up and notice. The Confetti Project was slowly formed as a seed of an idea that was beckoning me to be explored.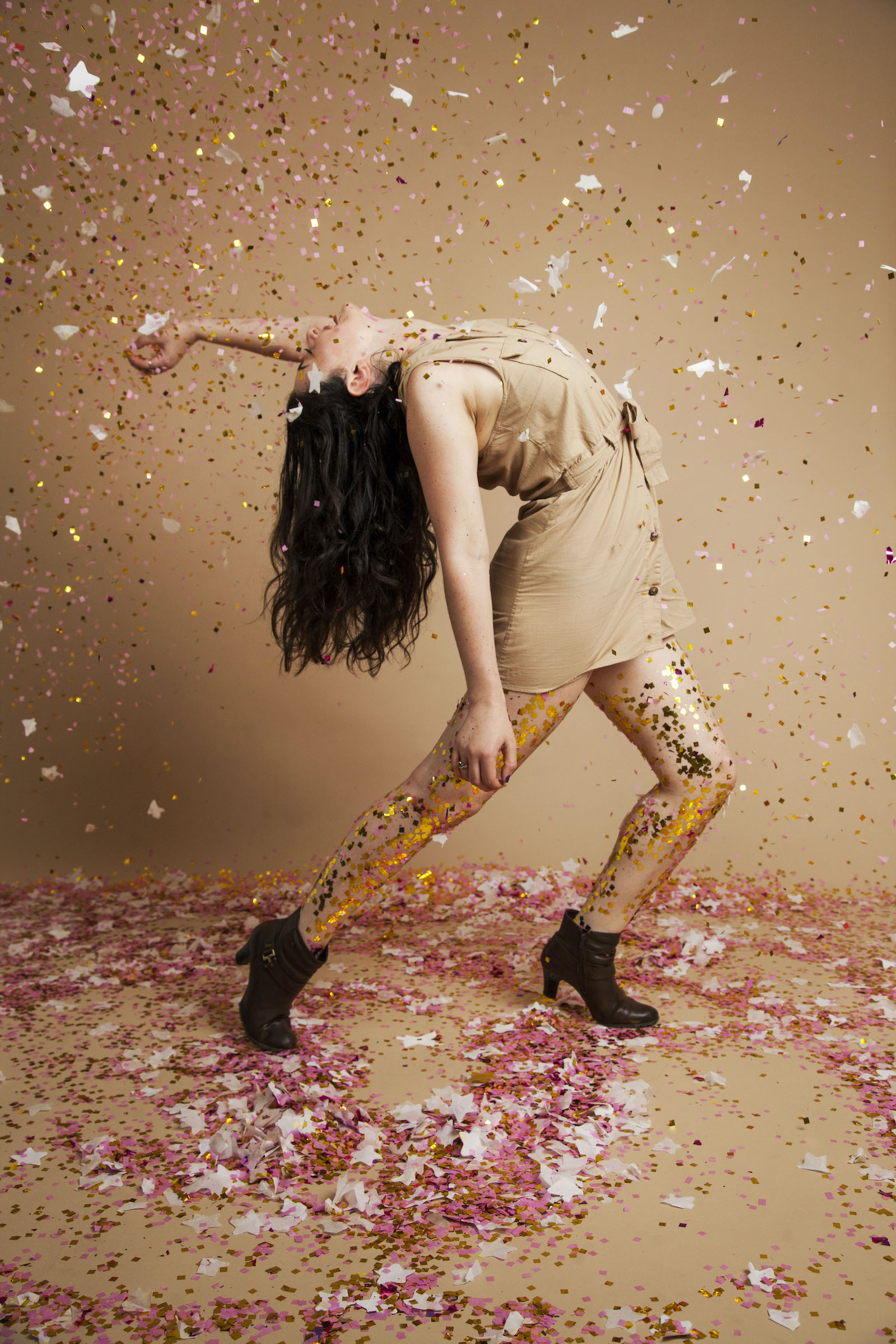 Now that you've been working on The Confetti Project for six years, where would you say its mission is right now?
The Confetti Project began in my bedroom as a photo shoot that douses humans with pounds of confetti while exploring: what do you celebrate? It has evolved into a space of unencumbered expression that allows you to stop and check in with yourself while exploring your passions, pleasures, inspirations, motivations. Life can go by so quickly if you don't pause and have those moments of self-honesty with yourself. After photographing and asking 5,000+ people what they celebrate in their lives, it's become a mental health storytelling platform that uses confetti as a tool for reminding everyone that every moment of our lives is an opportunity to celebrate.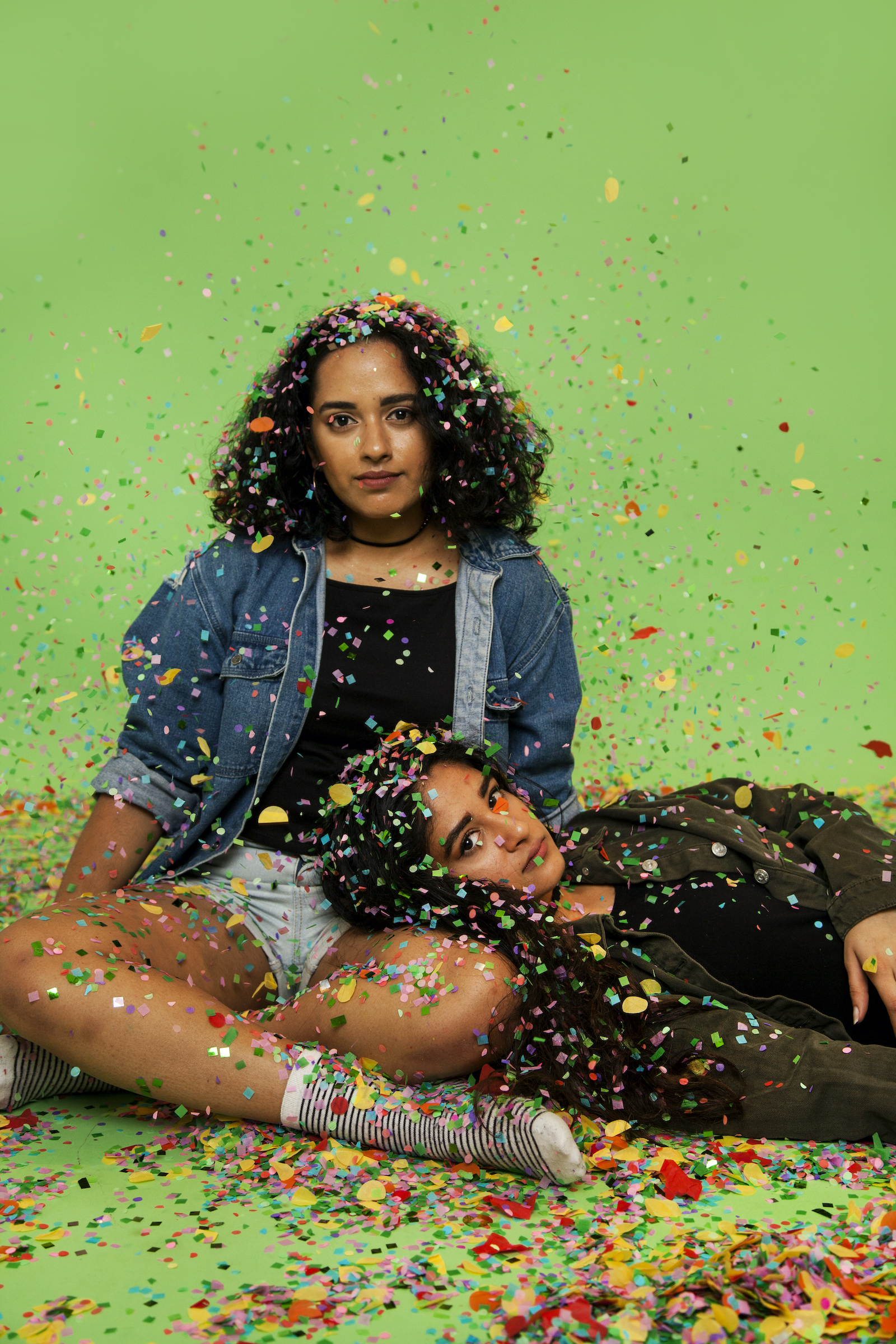 You share on your website "being alive is a celebration." Can you elaborate what that means to you?
My father became ill around the same time I began The Confetti Project so the first year of the series was filled with cancer and confetti – where I was either dousing strangers with confetti in my bedroom or going back home to help my Dad fight for his life. I realized during that time that our pain and pleasure will always be intertwined so we have to celebrate it all. By watching my father die, I got a glimpse into what is important when we get to our last breath and it's not how much money we have in our bank accounts or how many followers we have on social media – it's the relationships we cultivate with others and how we make them feel. I don't want anyone to be awakened to their life with a tragedy or when it's too late. I would argue that because we all have the potential of dying five minutes from now, we can create a culture where we celebrate everything – the good, the bad, the pleasure, the pain and everything in-between because celebration deserves to be intertwined within all of our experiences. We can always make the most of every moment and we can find the beauty in every moment – even and especially in the hard times and unknown. We deserve more than just reserving celebration for milestones or "the good times." Everything counts when you're not here forever. I've always felt that one of my callings here is to remind everyone of their aliveness right now.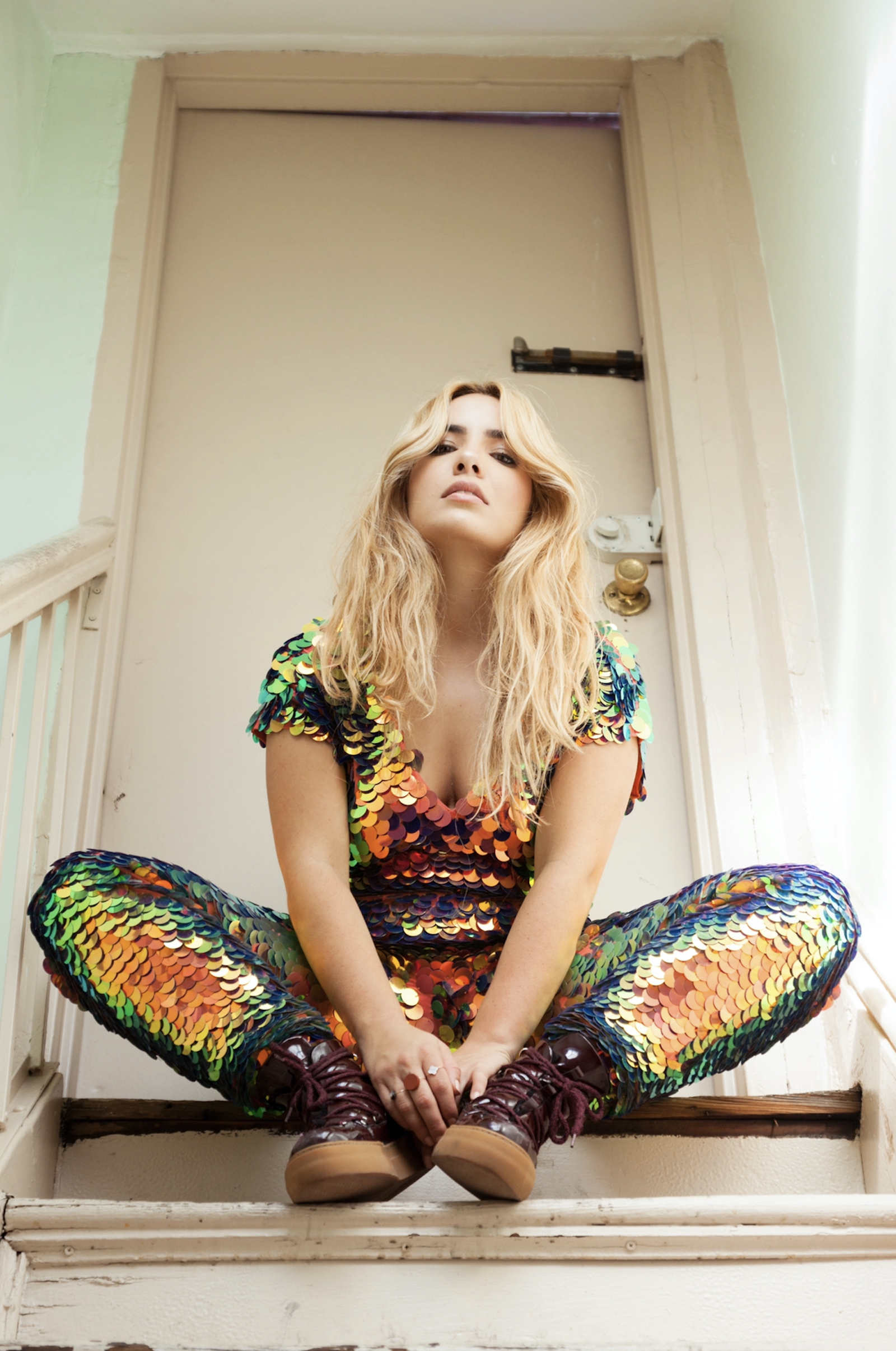 Recently, you've pivoted to being a mental health platform. How has the pandemic pivoted your business?
Massively. The Confetti Project was dominantly in the studio – which has been inactive for four months now. In the meantime, I debuted my first product – CONFETTIGRAMS: intentional sparkle snail mail. It's the at-home studio experience in the form of a specially mixed mailer of color, confetti and reflection prompts that arrive at your door or as a gifted experience to anyone you celebrate. It's basically a way to send celebration to someone you love because we all need that reminder. Right now, the brand is at a massive inflection point as I move out of my creative studio in BK this month – being studioless for the first time. I'm not sure what the future holds but I do know that I will follow my heart in expanding this work through more celebration products, a virtual celebration series and mission-driven brand partnerships. My ultimate dream: buy my own space that can become the first celebration community center – a place of healing and celebration for all when we're all fully reunited together. I'm working on making that into a reality right now too.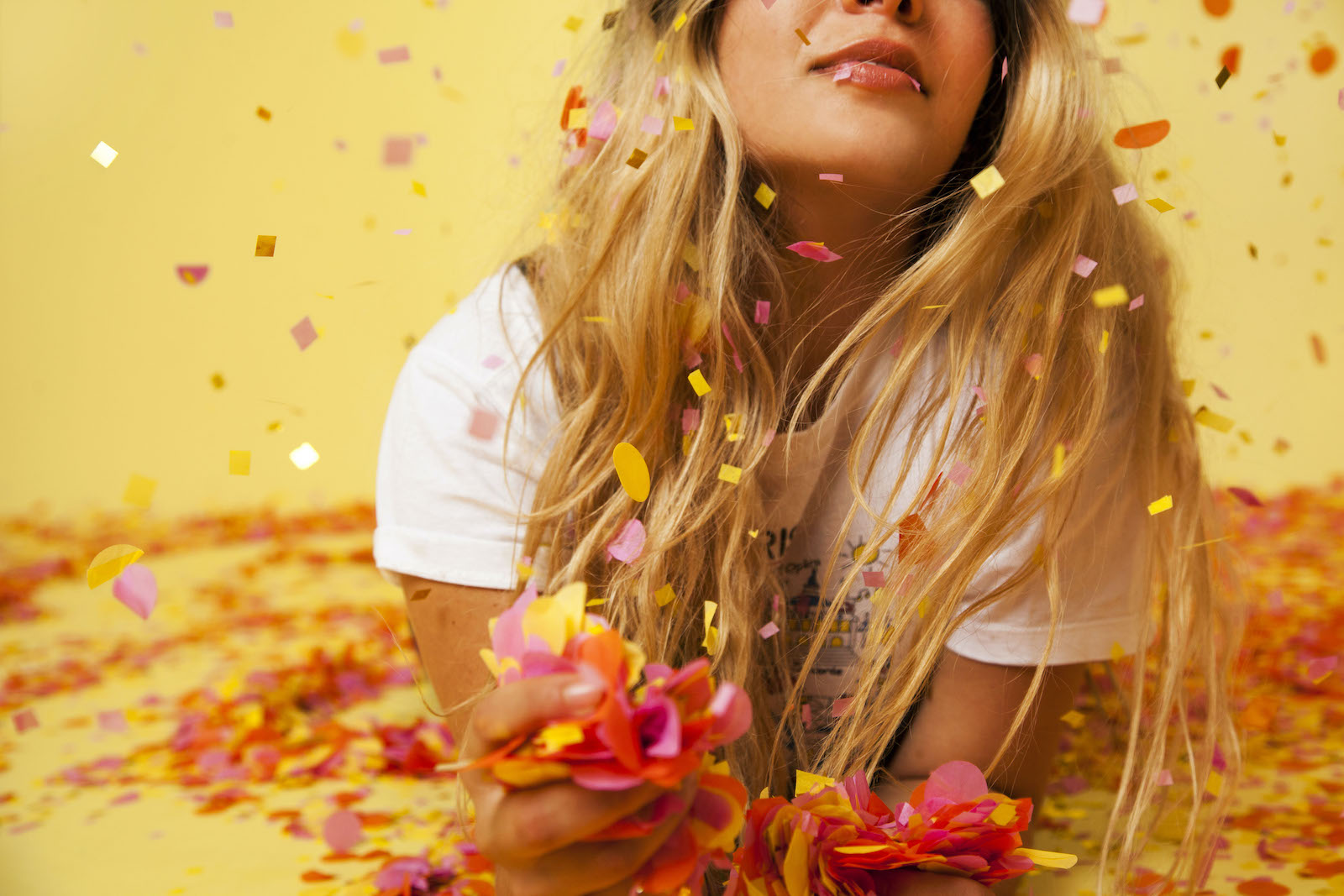 What excites you about the future? What gets you out of bed in the morning? Any entrepreneurial advice for creatives that want to start their own creative projects/pursuits?
Honestly, I've been experiencing a lot of hopelessness and disappointment as I let go of this studio. It's a space I worked really hard to cultivate where hundreds of people have surrendered to their gratitudes. I wish I documented the reactions when anyone walked in while being in awe of stepping into the world of The Confetti Project. I guess what keeps me going is to be able to see the first celebration community center fully actualized, even though that feels very far away right now. But, my work was born out of grief so my advice for any creative entrepreneurs out there is to go for it. Now is the time to be creative – to use your pain, suffering, confusion, chaos, angst, sadness, whatever else you're feeling – and pour it into your art, thought, expression, action, everything. This is the perfect time to make those moves that you've been afraid to make or to completely redirect yourself with self-reflection. This is what I've been telling myself everyday: you deserve to be here and your work does too. This is why we create – during times like these. In whatever way you feel called to contribute, express or innovate, it will be extremely vital right now and the years to come.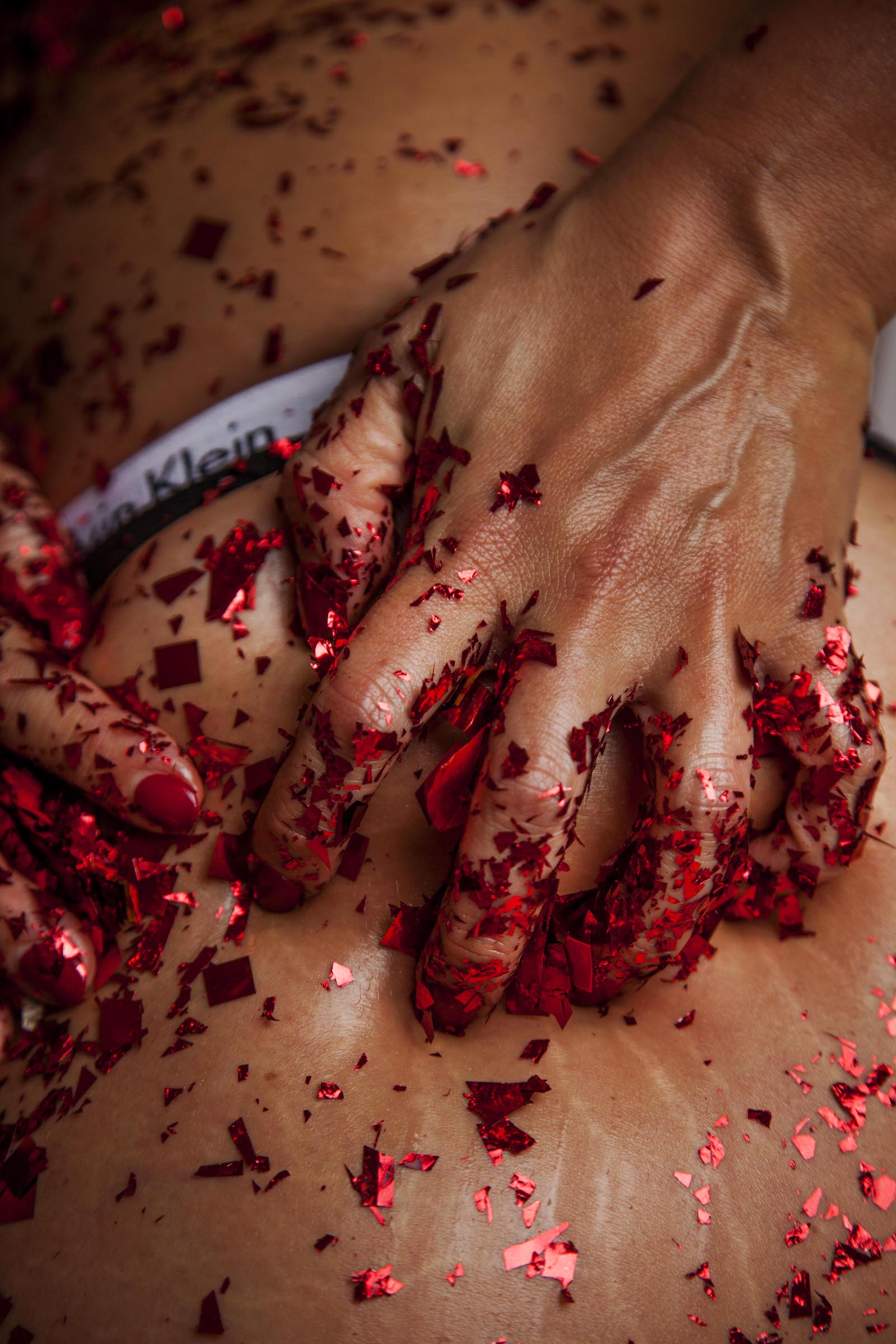 We understand the importance of LGBTQIA+ rights within your work. How are you continuing to advocate for the cause?
A central tenet of my work and ethos is that every human being is deserving of celebration – especially communities that are marginalized and issues/topics that are stigmatized. Every year I typically produce a Pride photo series sourcing celebration stories from the community. This year, we planned to produce a campaign centered around Pride-Confettigrams and a virtual event series. Even though it didn't happen the way I planned, we ended up debuting a "Deep Dive Series" with special guests on IG Live that speak about their narratives and how they relate to important topics and issues within the queer community. I consider Pride to be all year round so I will be continue to offer Pride-Confettigrams, an educational focus on LGBTQIA+ history, conversations with activist leaders and spotlight/advocate for trans women of color – the most marginalized community in the country but also a massive beacon of resilience that not only continually fights against the system but lives so authentically and fully even if it's a threat to their existence. #blacktranslivesmatter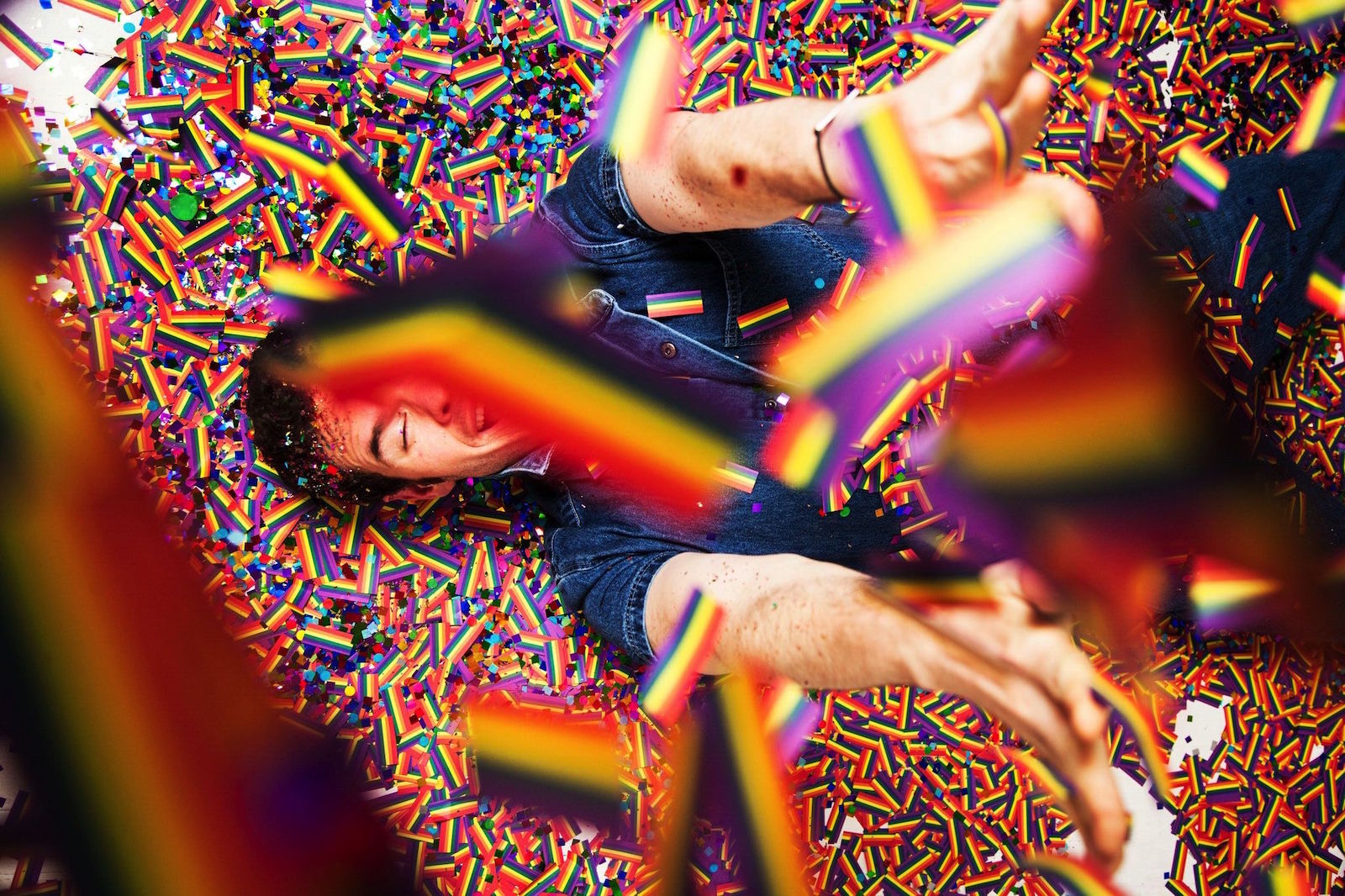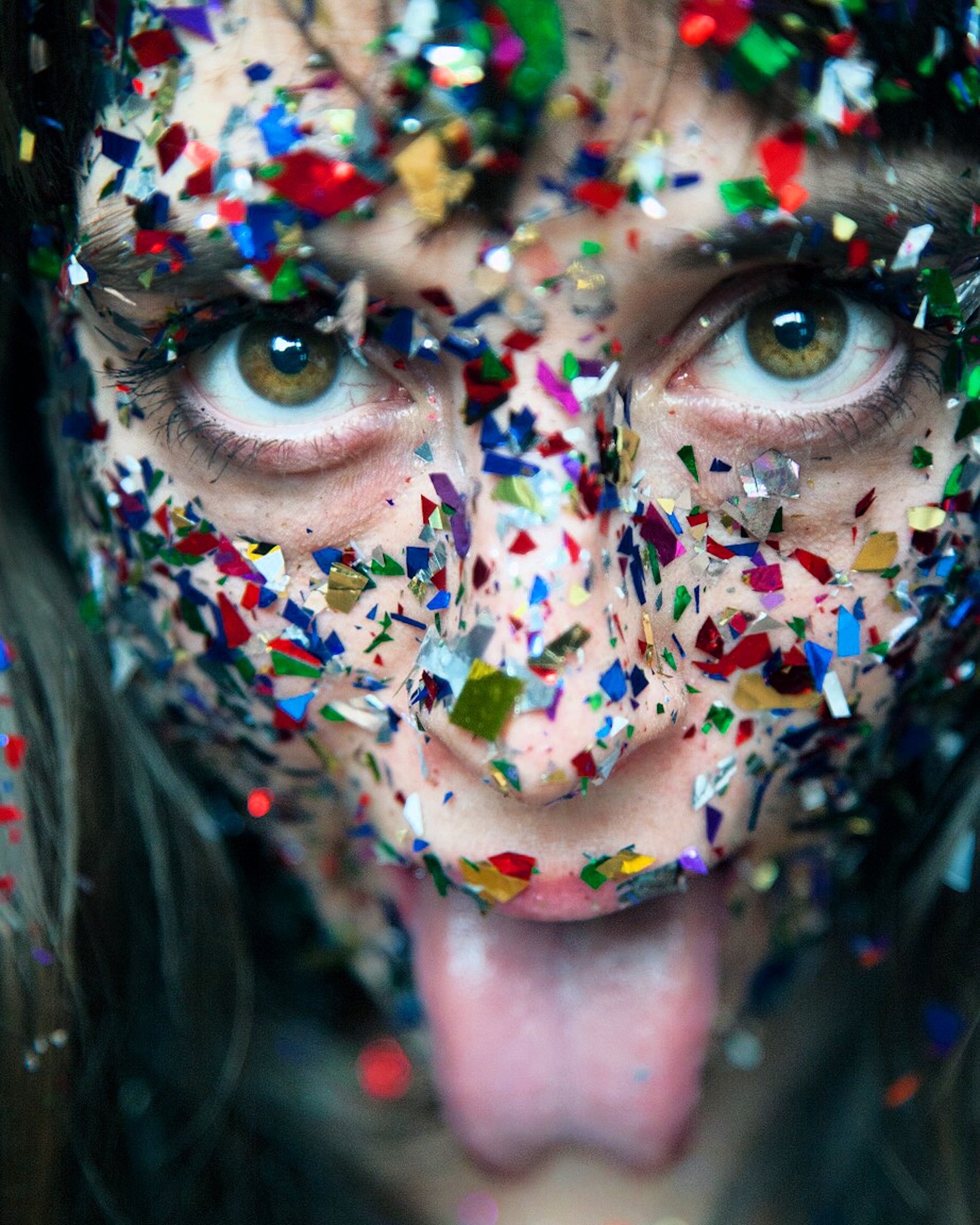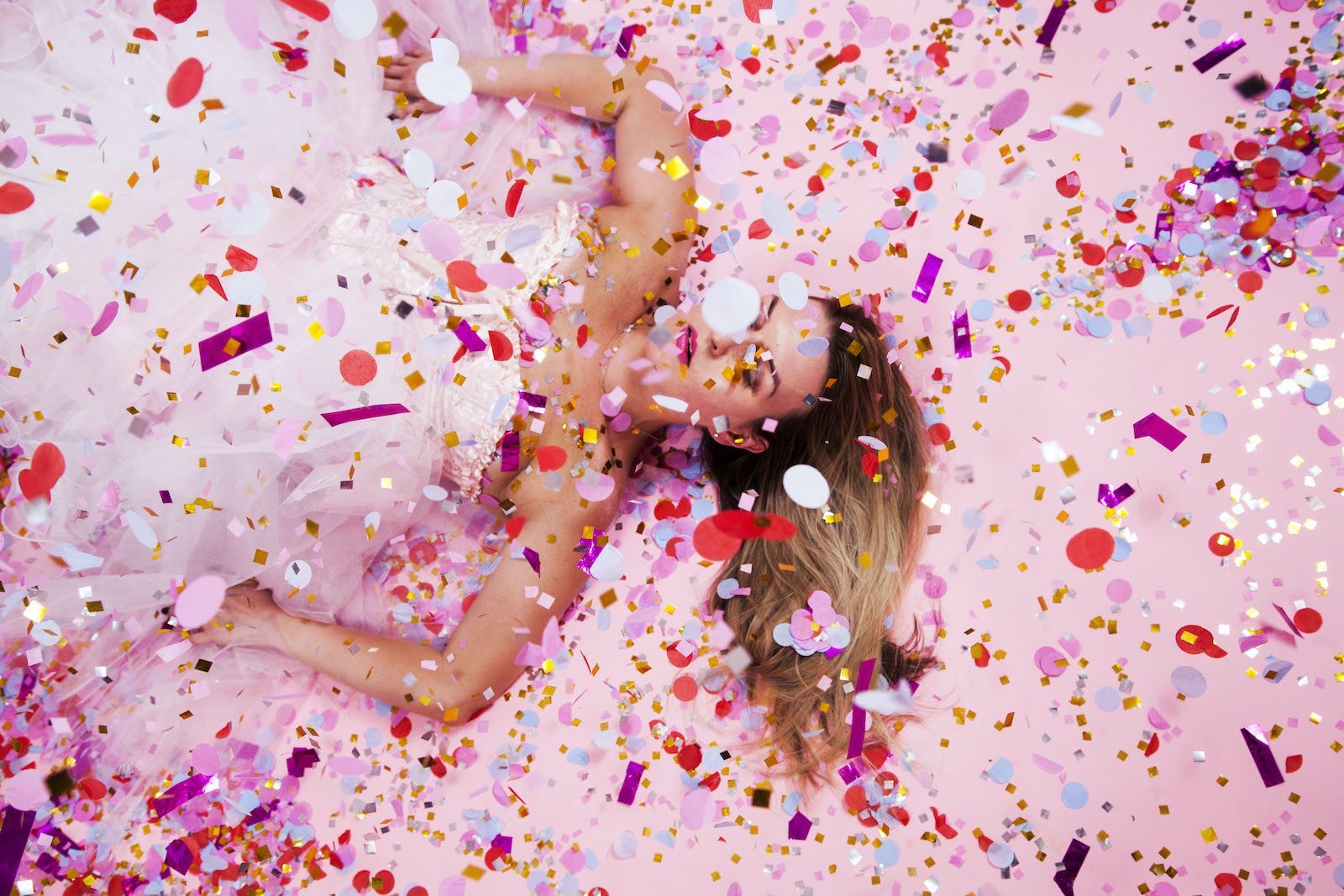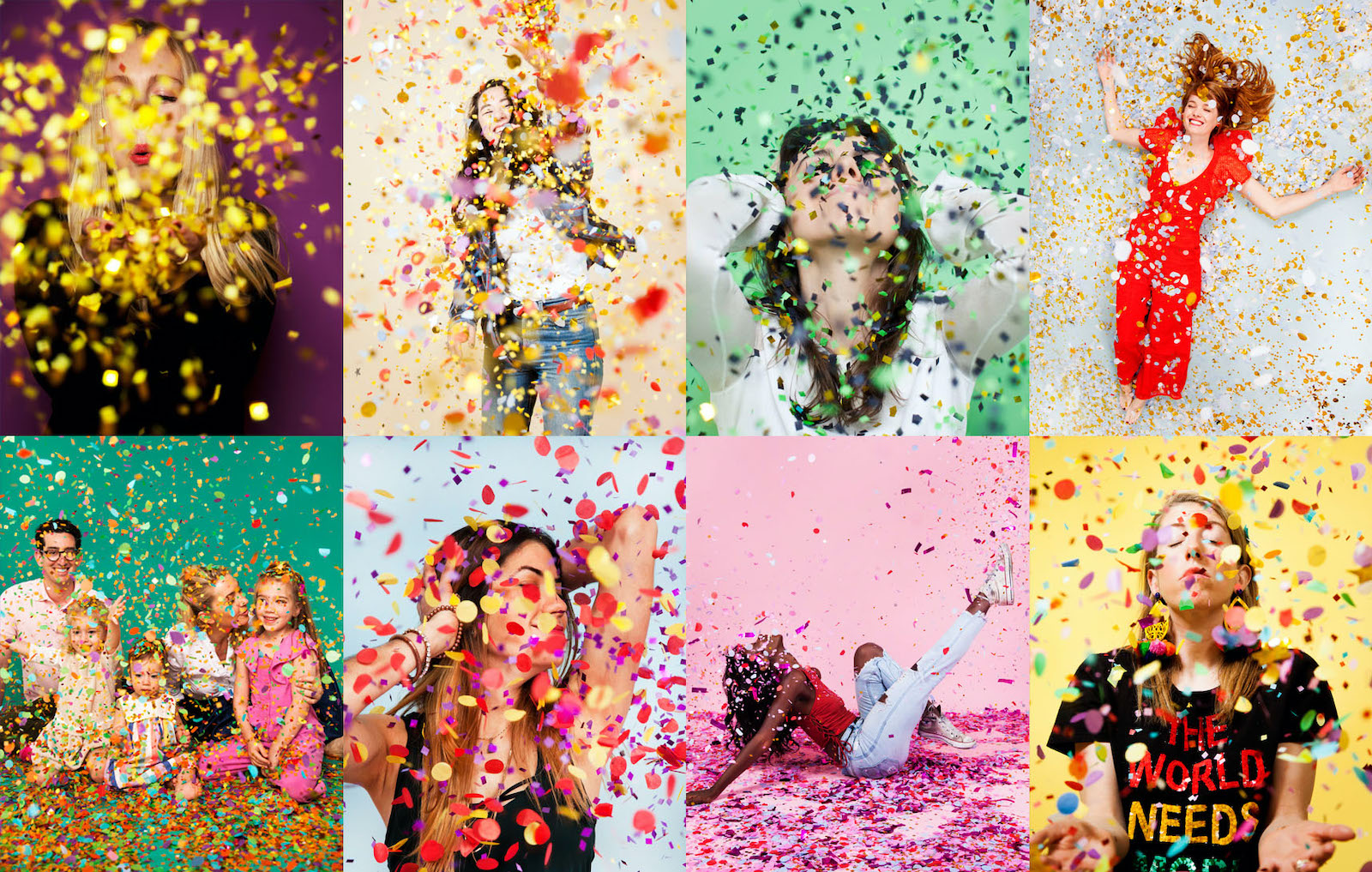 CONNECT WITH THE CONFETTI PROJECT
INSTAGRAM // FACEBOOK // WEBSITE
photos / Jelena Aleksich
story / Lindsay Herr