When Sarah Fern is not on set making visual environments for film and TV, she's busy creating smart and humorous self-portraits for Instagram by painting on her body, or raising four amazing children. We asked her about her all-paint wardrobe (um, are those underpants real?) and the creativity that comes from constraints.
How has your quarantine been? How have you been staying sane?
Quarantine didn't really hit me until all of the schools closed. I have 4 kiddos at home, our living space is modest, and as much as we love hanging out with each other, we rely heavily on outdoor activities and social outlets to keep us sane. Pushing myself and my kids to be creative in this time has been crucial.
We've been through challenging times before and the difficult moments are when we are most creative. It's like when you open your refrigerator to find it nearly empty and then you pull your scraps together and whip up an insanely delicious meal.
The other saving grace to our sanity has been laughing, with each other, at ourselves. 
We love your series of self-portraits, where you paint parts of your body as if it's clothing. A sock, a bra, a mask and gloves. Tell us how the concept came about. 
Thank you! This series started as a personal joke, really. I was (frustratedly) digging through my closet, trying to find an article of clothing that didn't have paint on it and imagined myself walking outside in an entire outfit made of wet paint and it developed from there.  I started with the mask and glove because it made sense with the current state of everything but I have a few ideas brewing and I'm looking forward to seeing if I can pull them off.
Have you always been into painting on yourself? How did you first start creating visual art?
It's funny because I never considered painting on myself to be a thing, let alone something that I've been doing for a long time … but my ex-husband sent me some photos from years ago when I covered myself from head to toe in paint for a friends music video, and then I started to dig deep into my photo archives and found quite a bit of evidence of my weird body painting shenanigans.
The idea of starting to create visual art is a funny thing for me to wrap my head around. I express what I feel with my hands instead of words and it's been that way for me since I can remember. In fact, I hesitated to answer these questions because I don't take the time to reflect on what I put out into the world very often and when someone else acknowledges what I do, it always comes as a surprise so I'm truly grateful for this.
What else have you been making, doing, or practicing in lockdown to stay sane?
With 4 kids in the house all day long, I feel like the only thing I do is cook and wash dishes! However, I do get time for myself when they are home with their dad and I've been challenging myself to fight creative blocks and finish old projects.
Has your routine changed at all?
Haha, routine. I've been trying to lock down a routine for years. It's not my strong suit but I also feel like there is something really great about being able to go with the flow.
What else have you been up to with more free time?
I can't sit still for long. I tend to overthink and get in my head when I have too much free time and avoid that with a busy schedule but I'm realizing that spending time with my inner voices can also be healthy. A lot of self-reflecting and healing is taking place right now. It's a good feeling.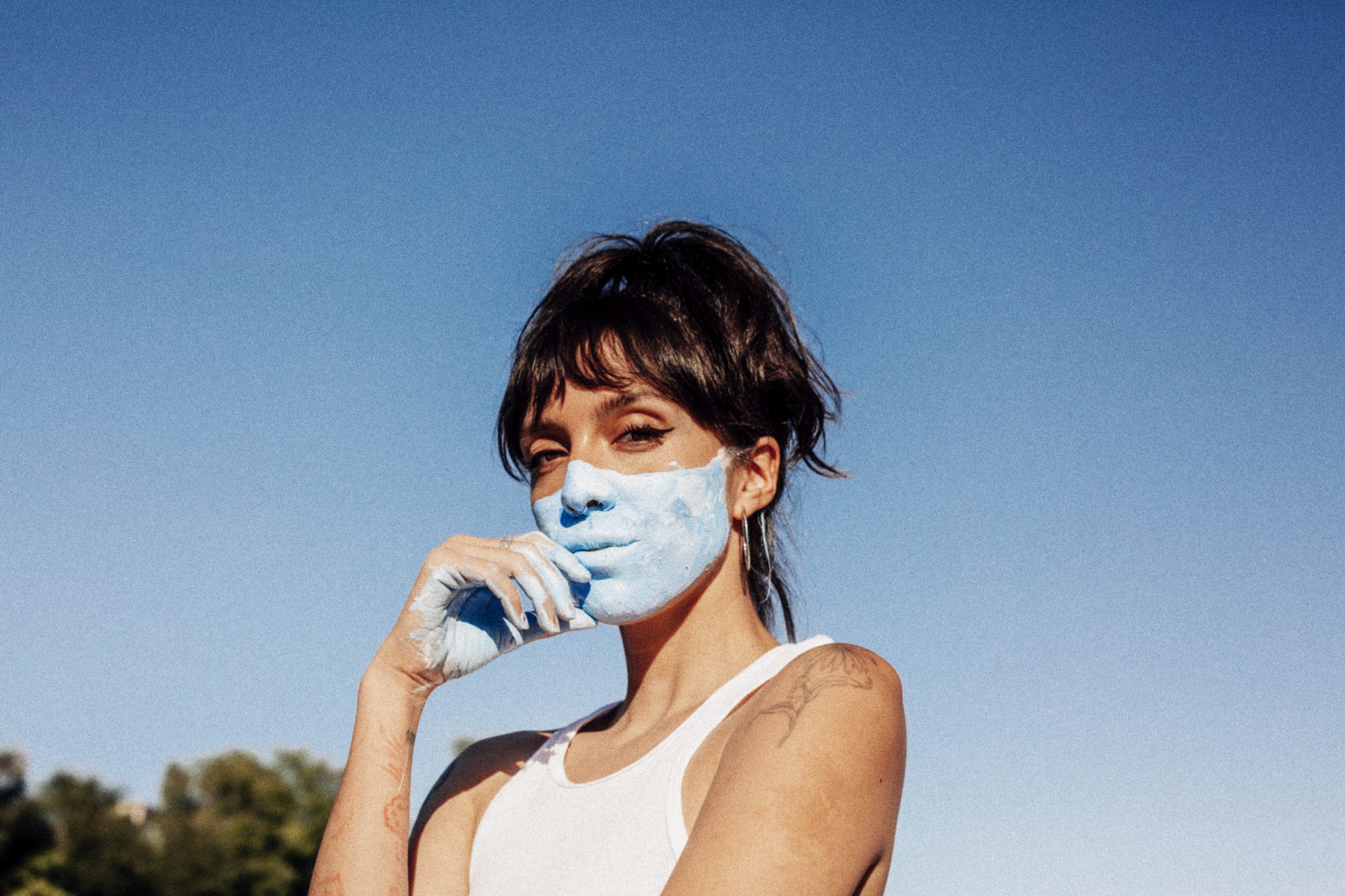 CONNECT WITH SARAH FERN
photos / Maria Jose Govea
story / Anna Bulbrook