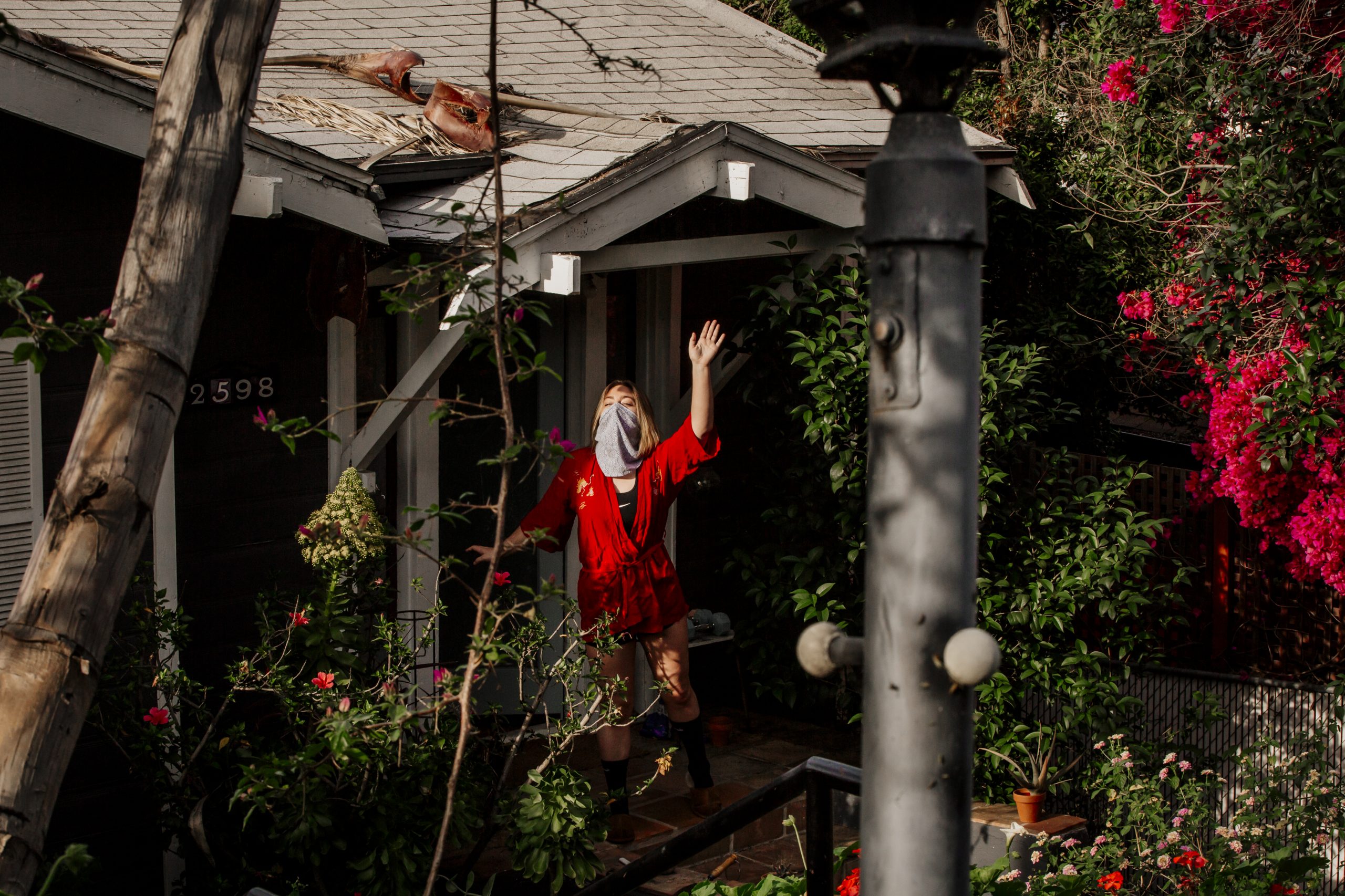 Casey Jane Ellison is a comedy unicorn in black lipstick. The performance artist, comedian, and visual artist has mastered the art of wickedly self-dismissive, sarcastic, and honest comedy that plays with—no, skewers—Gen-Zillenial tropes. Her series of home video interviews of inanimate objects, which includes an interview with a bottle of generic Wellbutrin, is sometimes voiced by comedian friends over FaceTime, and is truly special. Here's what she's been up to while we've been in our pajamas talking to boring things, like our cats.
How has your quarantine been? How have you been staying sane?
I'm extremely blessed in this unprecedented, sci-fi time. That's not lost on me. Getting down on my knees and thanking the Lord is one way I've found sanity. Amazingly, when I try to do "normal things" like "driving" or "going somewhere," I find myself feeling depressed and confused. Meanwhile, doing one thing at a time, like "dinner," or "sit," or "shower," I get serenity that I've rarely felt before all this.
And, if you can get it, sex.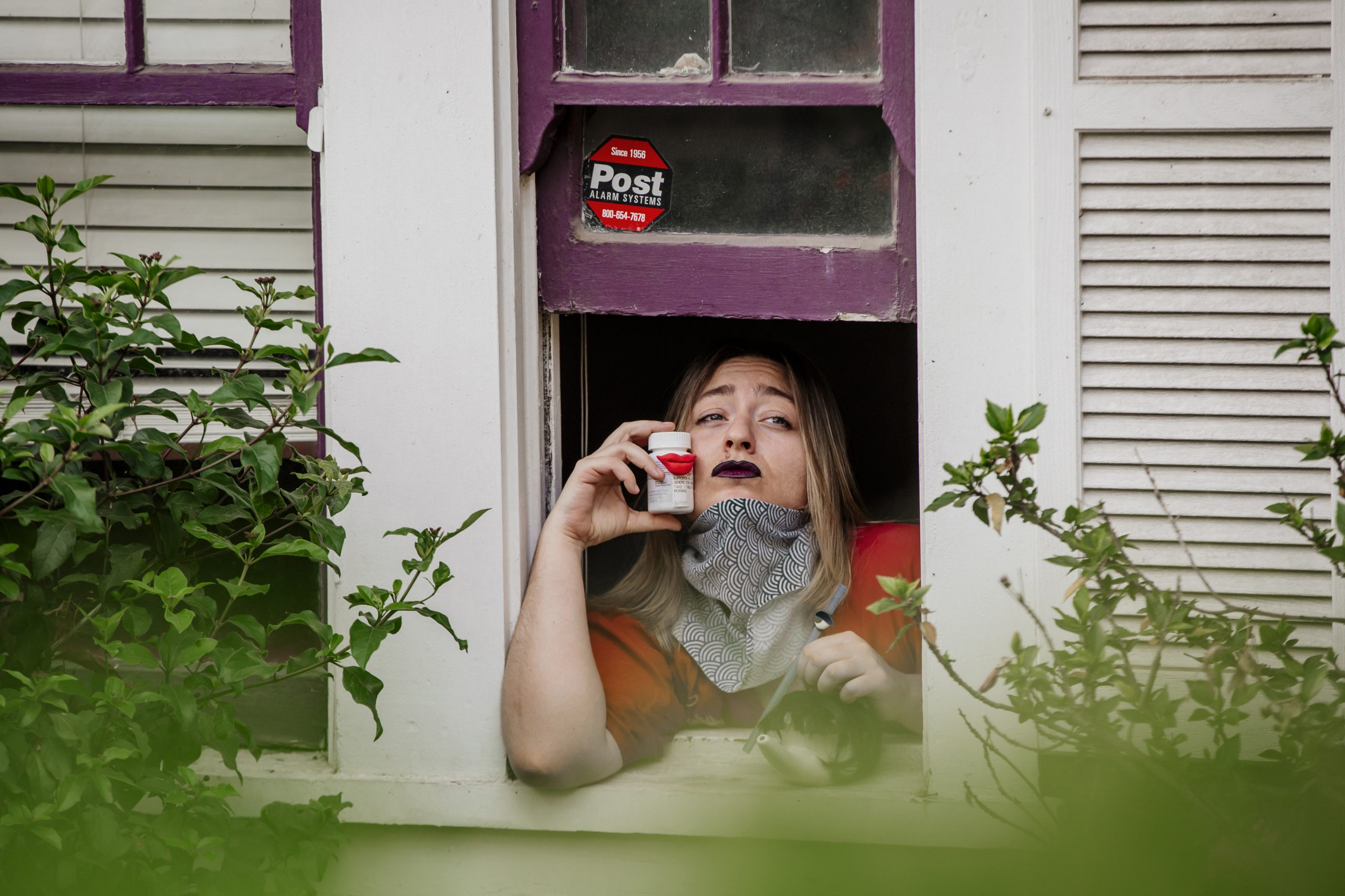 We love your "Casey & Stuff" videos, where you interview objects in your home. Tell us how the concept came about.
I actually thought of it before this all went down. The idea came to me when I wondered why I felt like garbage and thought, "I should interview a garbage can for some answers." I usually interview humans in my other talk shows, but I had become tired of that and thought I could interview inanimate objects voiced by comedian friends of mine. Then, I realized after Safer at Home, that a garbage can is the only person I or anyone would get to interview for a while.
Who is voicing the objects in your home? How did you decide who should voice which object?
In the first episode my generic Wellbutrin is played by Peggy Noland. Other amazing cameos to look out for are comedians Nori Reed and Stephen Phillips-Horst.
I cast them based on FaceTime convos. Many people remind me of objects and objects remind me of people. I have a friend who IS a curtain.
Early on in my quarantine (and currently), I drunk-FaceTime lots of people I wouldn't normally. The conversations center around the election and COVID. I was inspired to expand my initial garbage can interview idea to include casting my friends as other objects. I asked my friends to record these FaceTimes and send them to me.
Now that you're in my phone, I might have you on as a set of tweezers one day.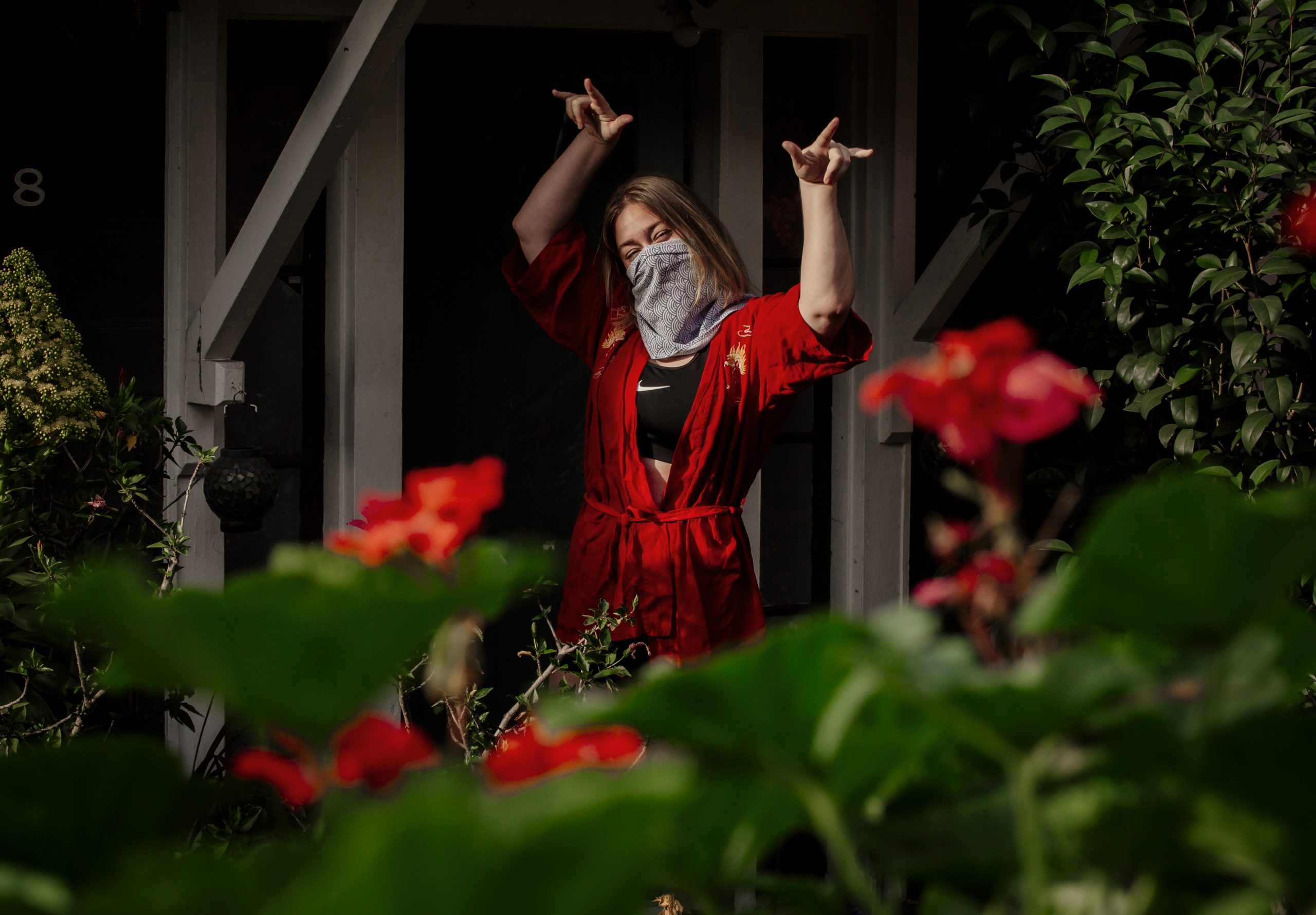 I'd love to be your tweezers. You look like a glam, goth hausfrau in these videos. Is this how you dress everyday? Please discuss.
OMG, thanks. I'm usually nude, but a robe with a hoodie is as close to dressed as I can be! A shoe in this era is quite simply divine. I can't remember the last time I wore a shoe.
I know that you also make really cool visual art. Are you working on anything in other mediums right now? Or are there any other skills you're looking to hone?
I wonder every day when I'm going to start drawing lesbians. I know I will one day soon so look out for that project.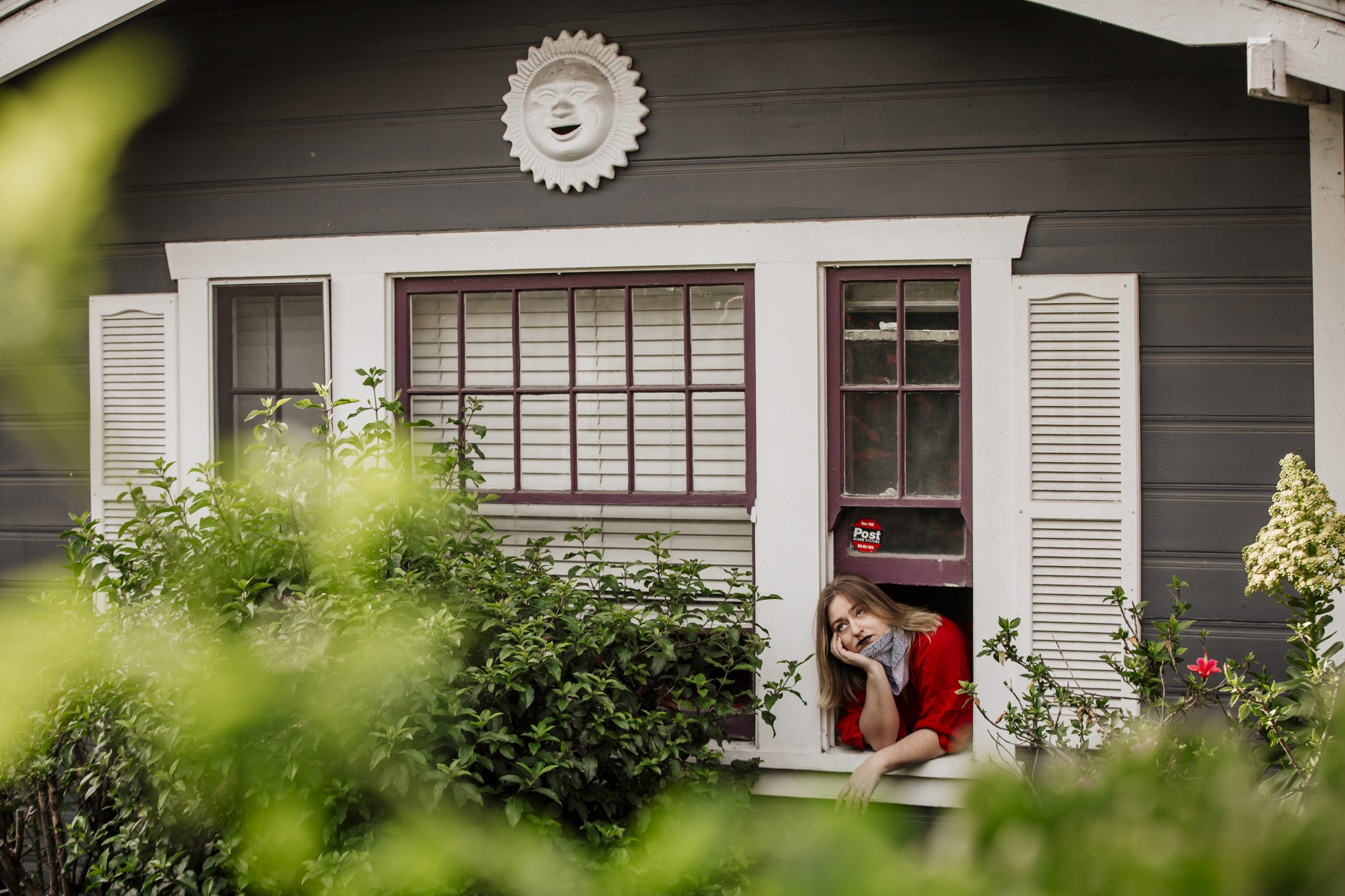 Has your routine changed at all?
I start the day at 6:30PM now.
What else have you been up to with more free time?
I wish I could say meditation, but it's mostly just weight gain which is a form of meditation imho.
CONNECT WITH CASEY JANE ELLISON
photos / Maria Jose Govea
story / Anna Bulbrook