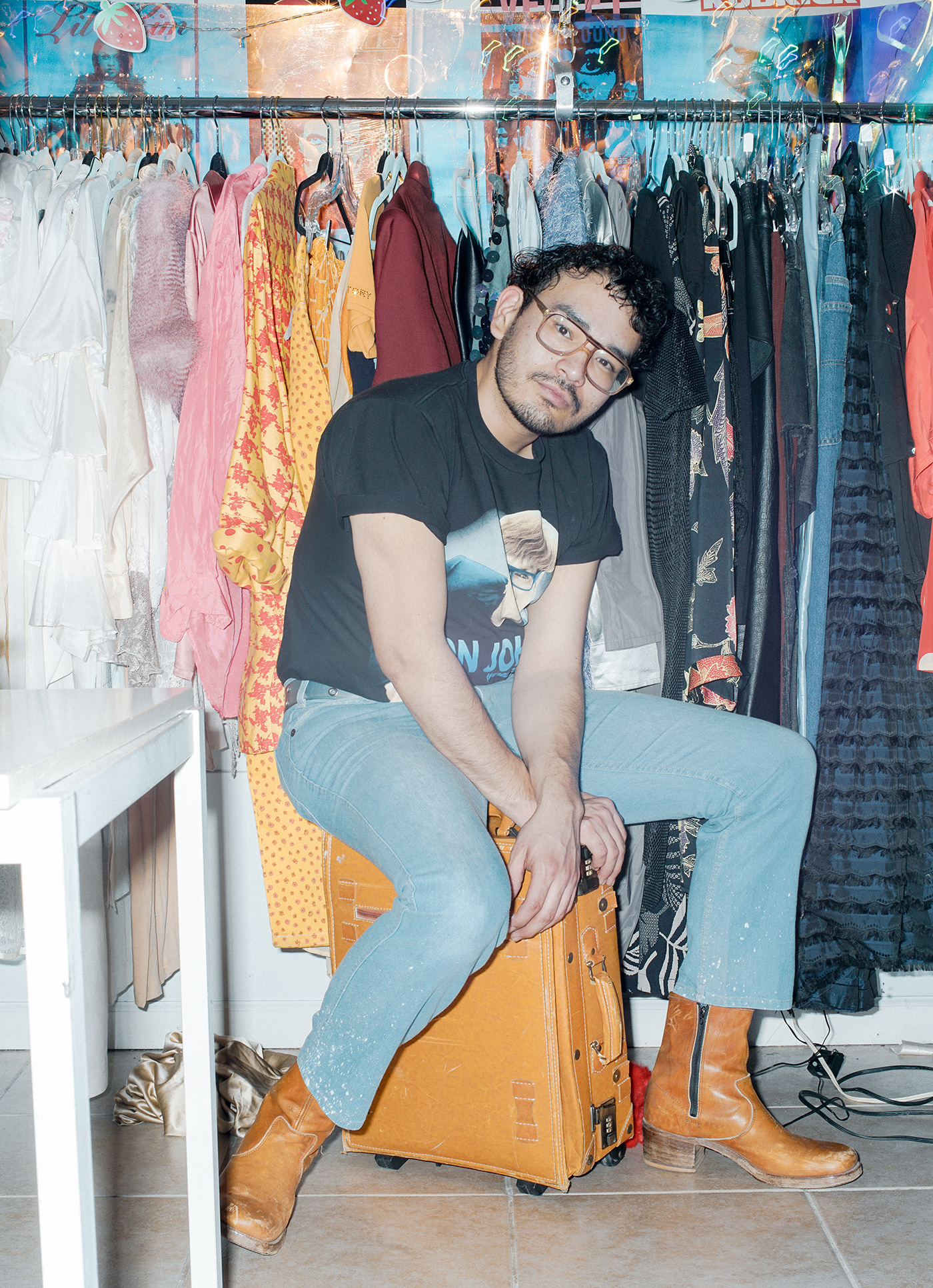 It's a busy Saturday per usual at The House Of Phil. Tucked on a nondescript Bushwick street is where one of fashion's biggest influencers, Phil Gomez, lays his speckled dark-haired head. Through his StyledByPhil imprint, Gomez collaborates with everyone from Nelly Furtado to Pussy Riot, and is an advocate of independent fashion and thought. He operates his fashion empire in the same way. Between Fashion Tweek, his Off-Broadway NYFW events, his steady creative direction work with some of music's biggest names, and art, his dedication to the weird and wonderful is an ever-expanding journey.
When I ring the doorbell, Phil opens the door in a black vintage Elton John shirt and high-rise Levi's. Joint in hand, his other arm is holding Warhol, a Chinese Crested Dog clad in a chic black turtleneck with curly tendrils hanging from his body. To say he is the most fashionable dog I've ever seen would be an understatement. I've seen models walk down the runway that couldn't hold a candle to Warhol.
Phil always knew he wanted to be an artist. He didn't know what kind of artist, but he just knew that an artist was in the making. With fashion, he gets to create and inspire and collaborate. The multiple stories between his subjects, his audience, and himself weave a dynamic narrative that is unique to his craft. As he explains with a loud laugh, the ten-year-old Phil would say, "You are different and it's ok! Embrace it, it's what makes you unique and special."

Phil is different. The world he has created transcends from the exclusive haute couture courtiers he carries in his indie showroom to the accouterments that make up every piece of his collection. He is a collector of art and that includes fashion. "I love collecting, getting to reinvent them into a new perspective."
In terms of his passion, Phil waxes philosophically: "I believe in being the change you want to see. If we all do that within our craft we can really make some changes for us queer, POC, weirdos and eccentrics to be able to continue to create and live freely without hate."
There is a lot to take in at his enclave: A neighbor wearing nothing but a shirt and knickers over a borrowed pair of white patent boots sits on a lip-shaped couch pillow flipping through magazines, in the backyard a tinsel backdrop has been set up between trees and chain-link fences for an archive shoot, there is an assistant stylist who looks like a young protégé  in The Devil Wears Prada, and his long-term partner goes back and forth between shots giving loving glances and approval.
There are lots of parallels to Andy Warhol's The Factory, and Phil's vibrant surrounding.  This is the greatest joy of his career, getting to collaborate and create with friends and muses and visiting new places around the world. He uses his "fashion" voice to convey progress, innovation and love.
Phil gets inspiration from literally everyone. "From walking on the street, from my collaborators and muses, it's all so great," he says with a manic, addicted-to-life air. The easiest part of his craft he later tells me is feeling inspired, while the hardest is the industry. He looks at me with inquisitive dark brown eyes.
"My styling comes from an emotional place so sometimes it's hard not to let politics influence the mood. But I feel when it does influence it's most often for the better. Fashion art is a great way to express yourself but also promote and celebrate marginalized communities in a positive way."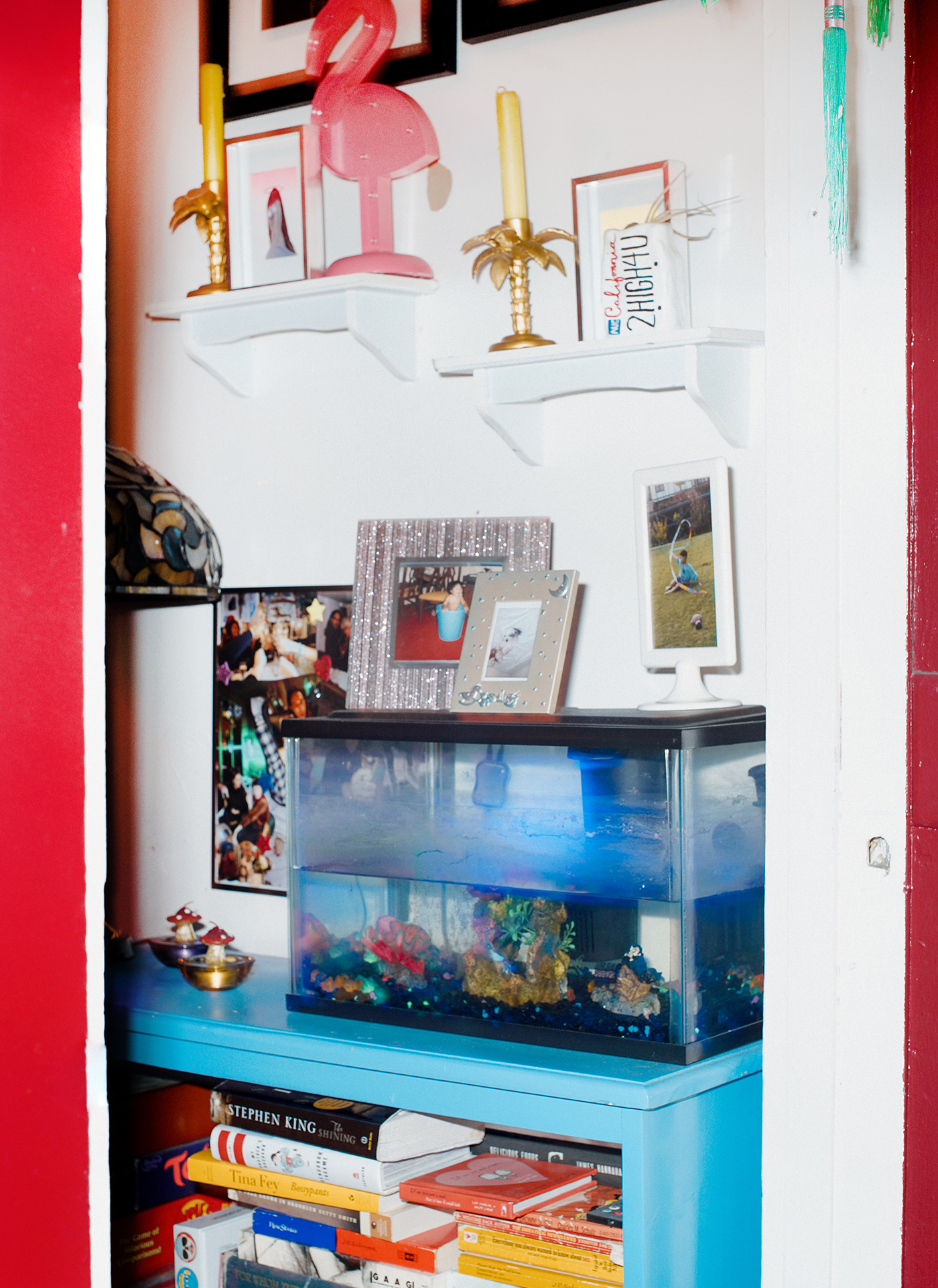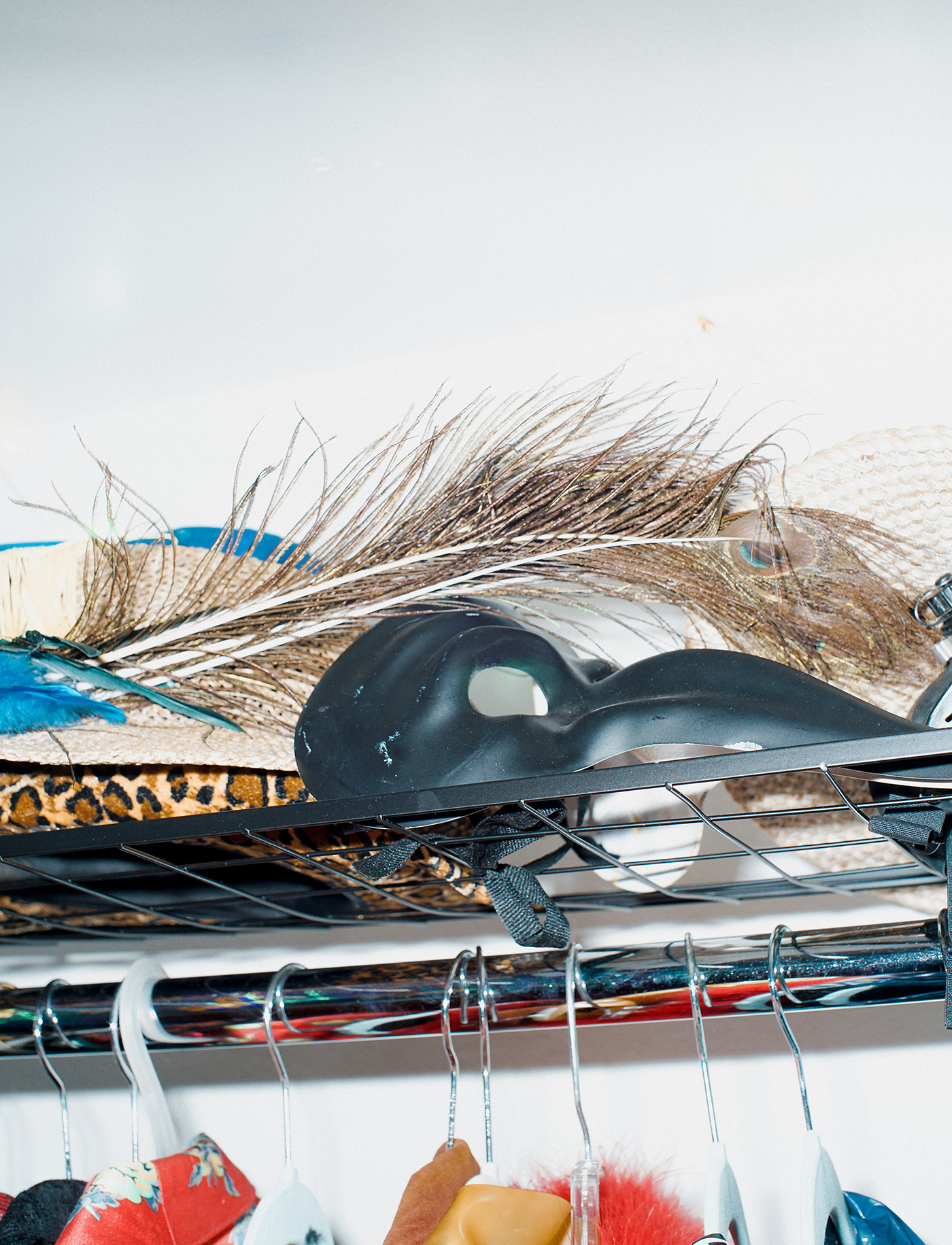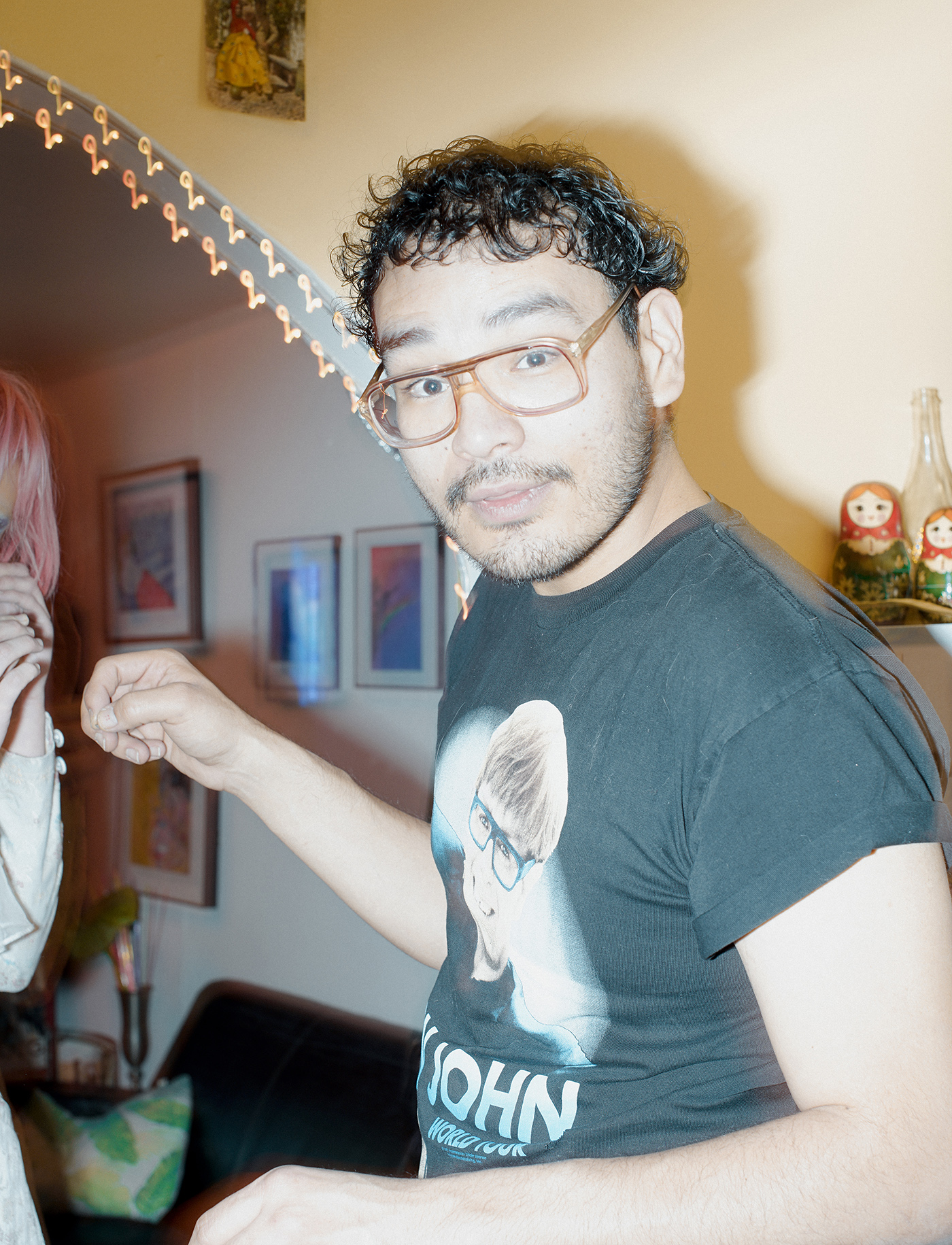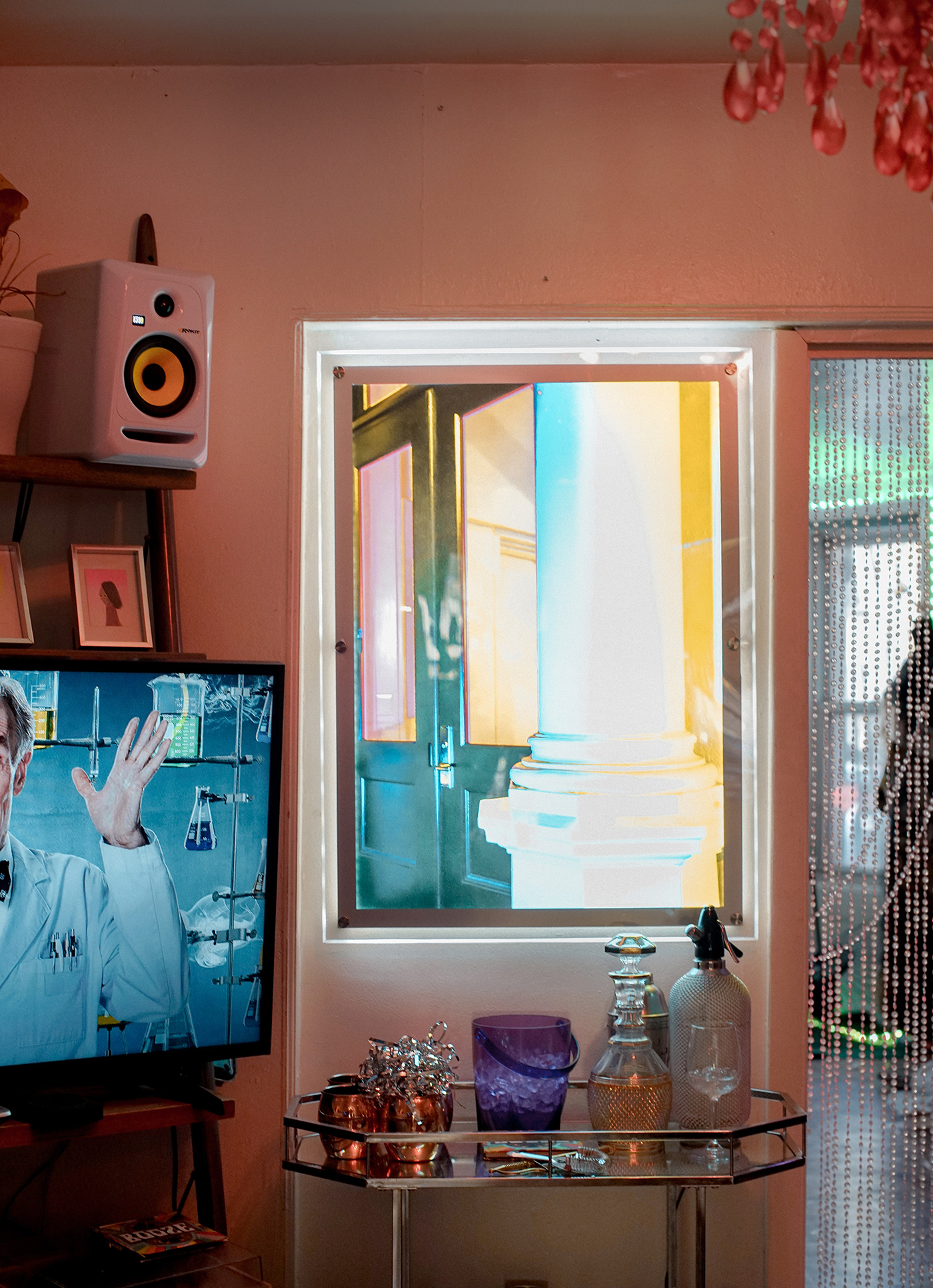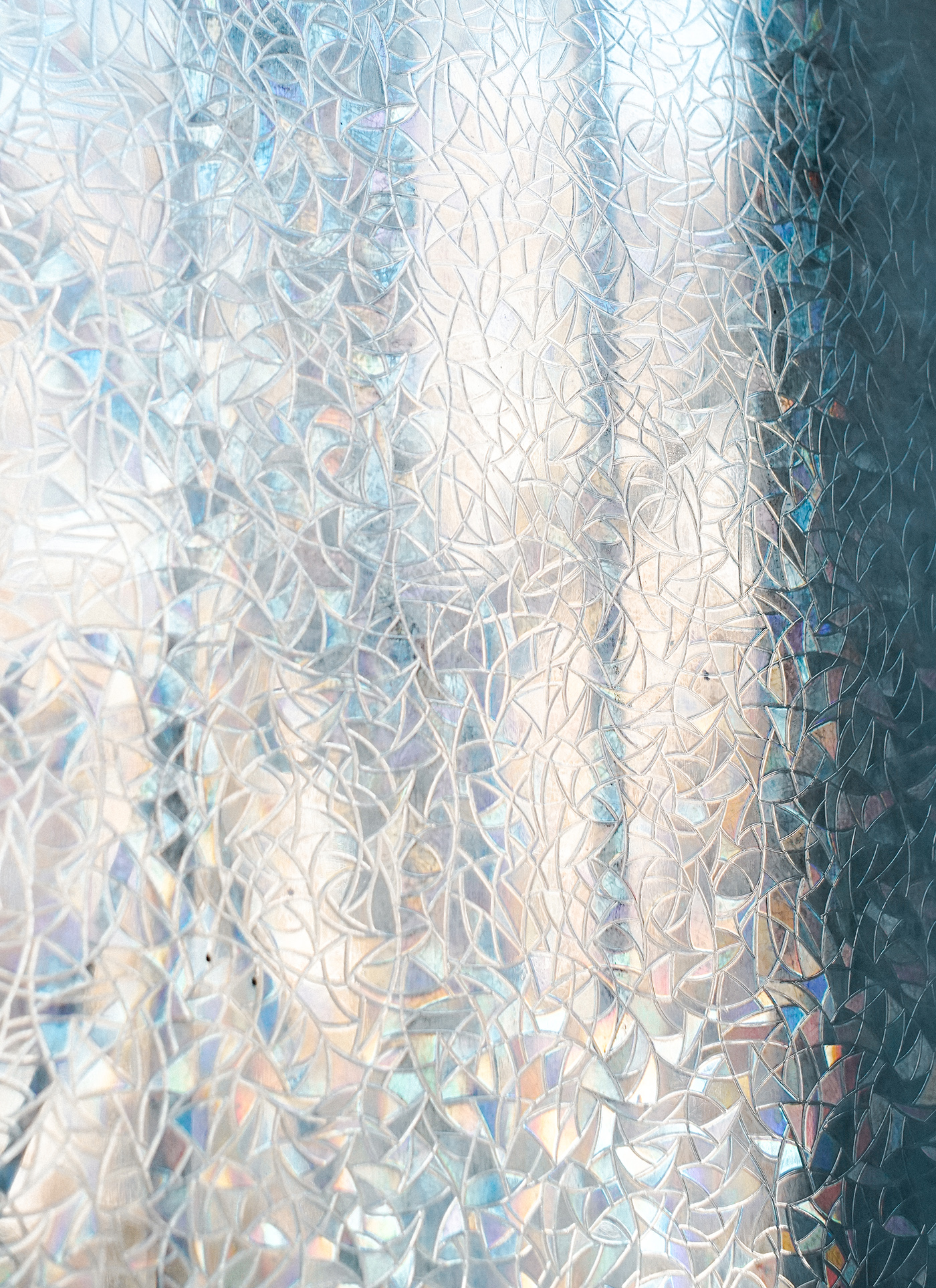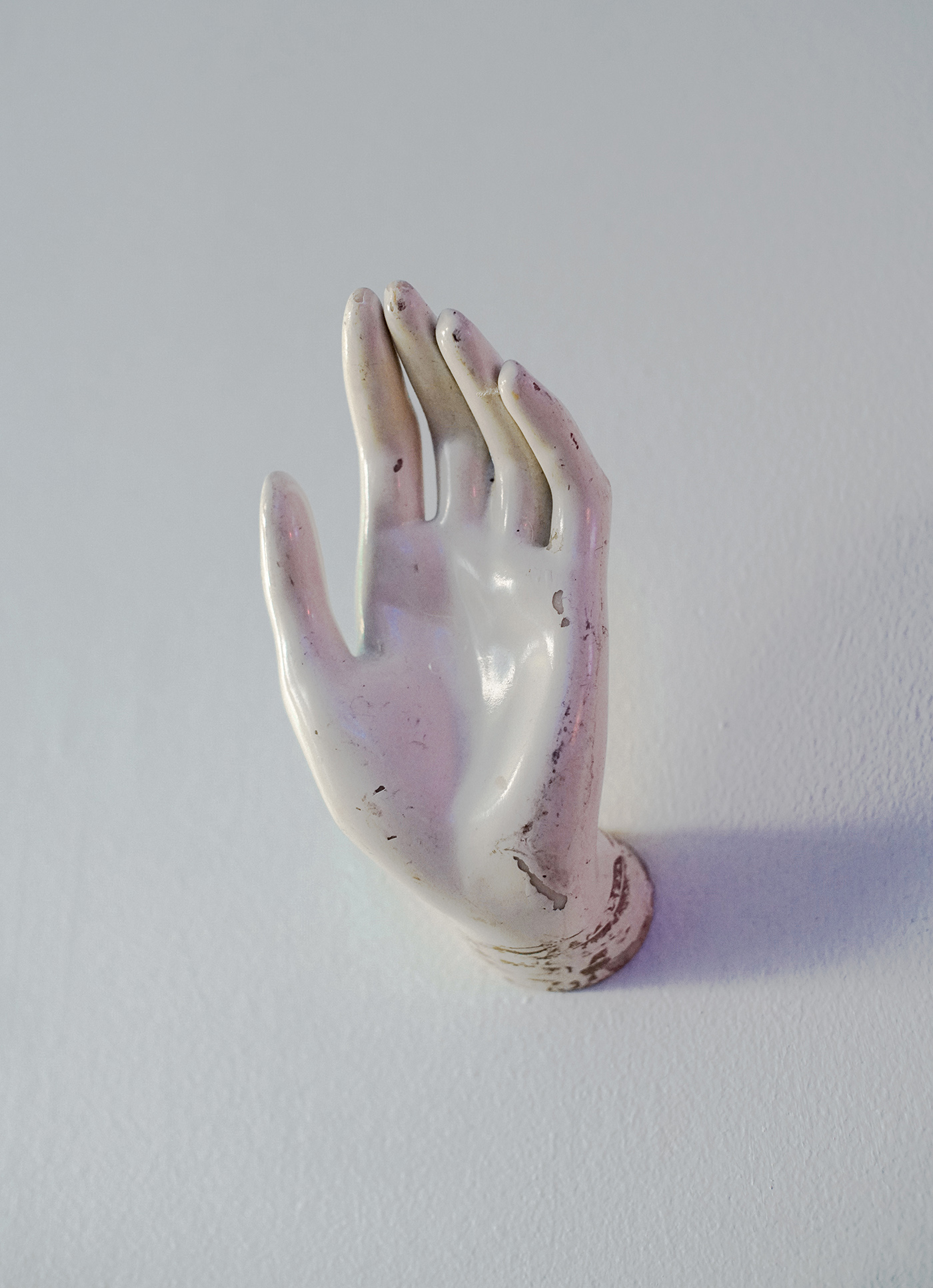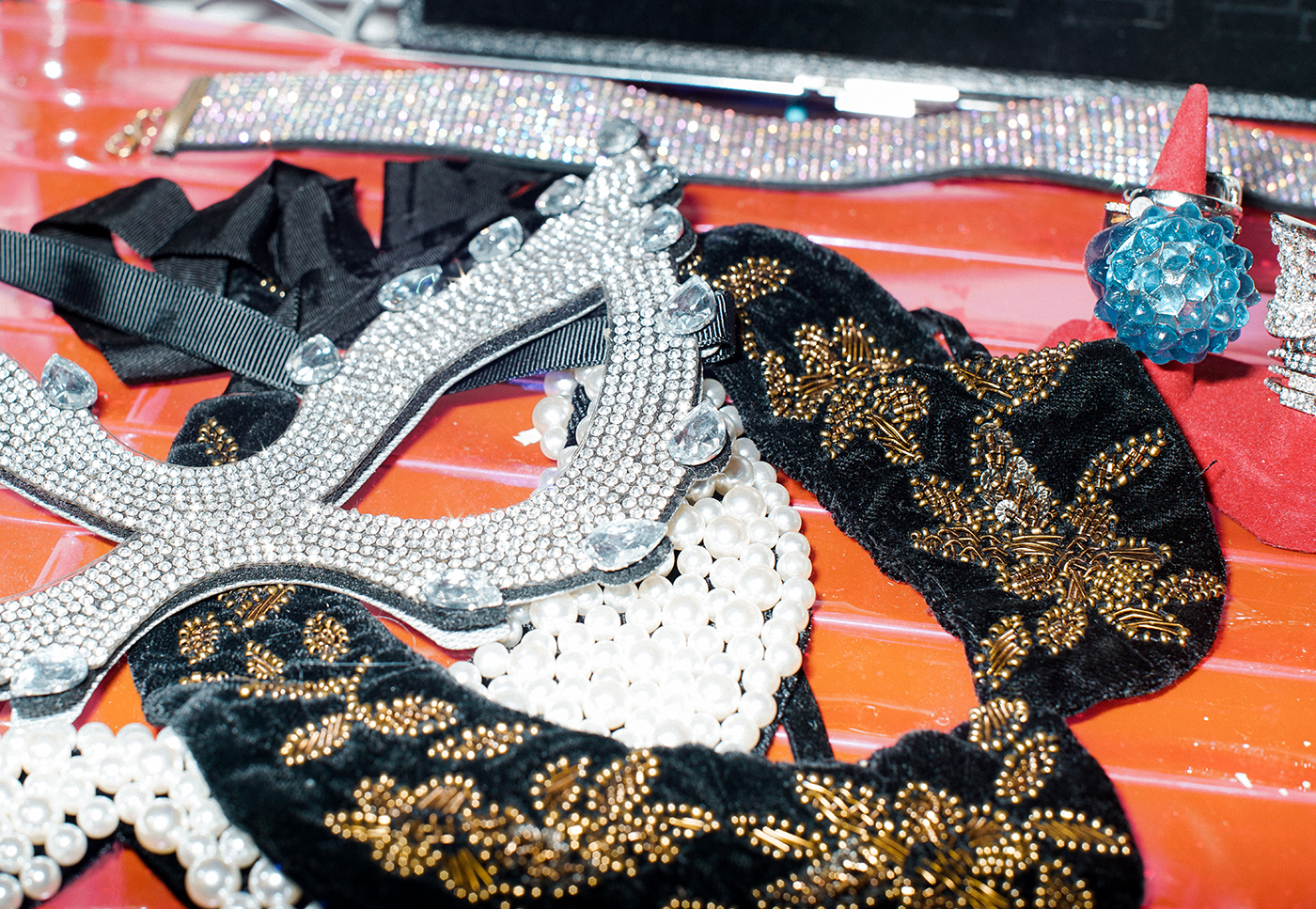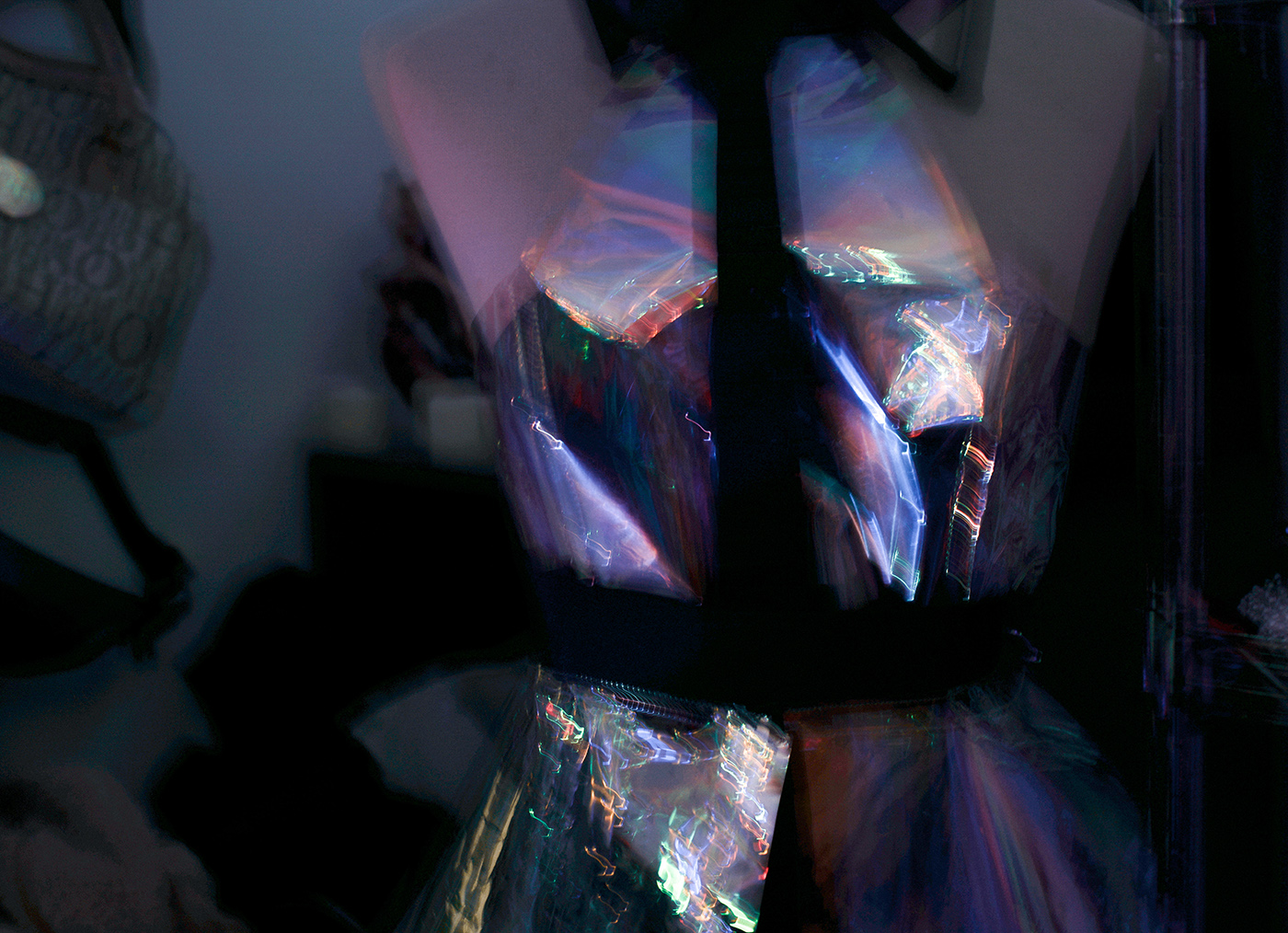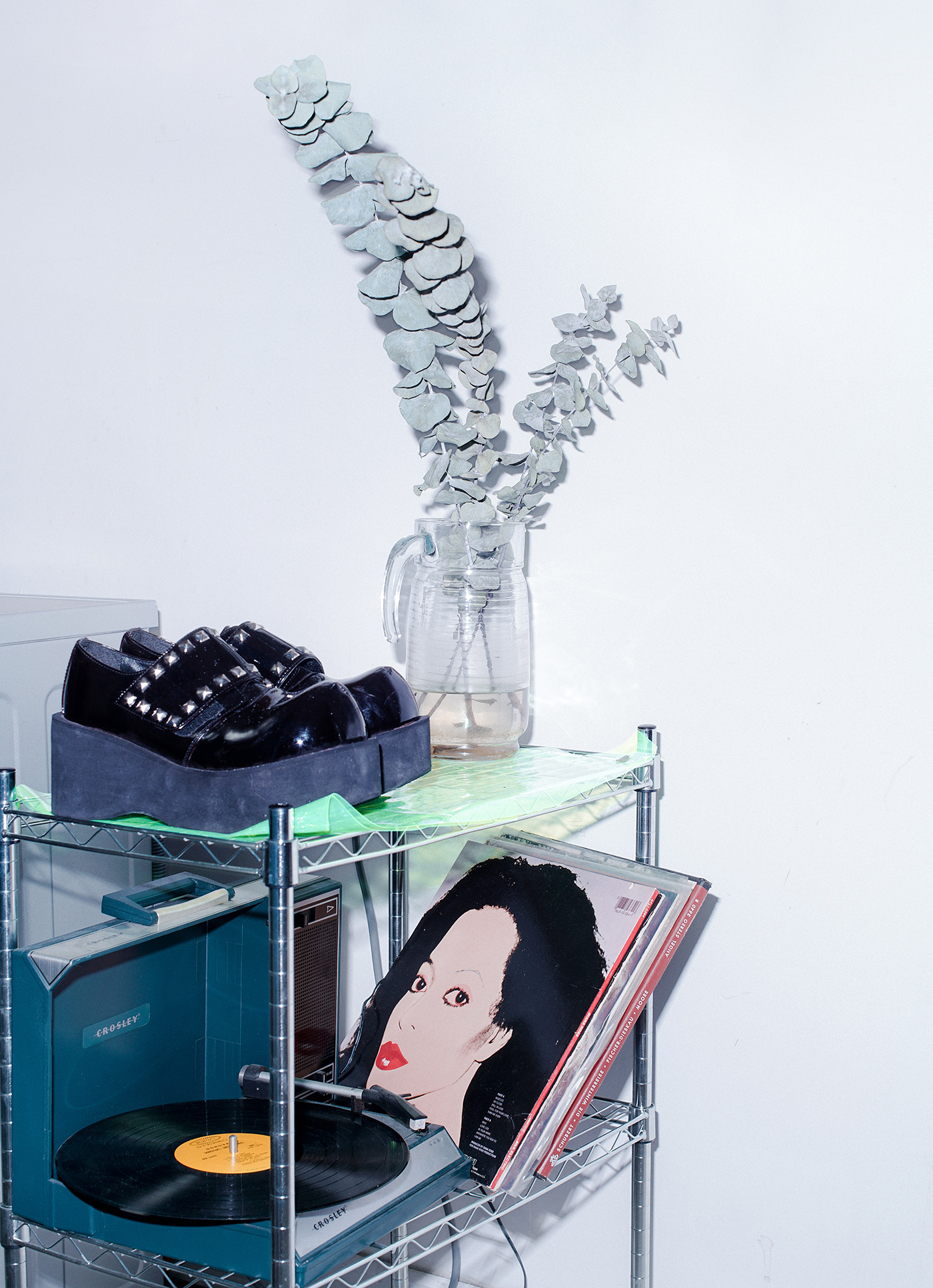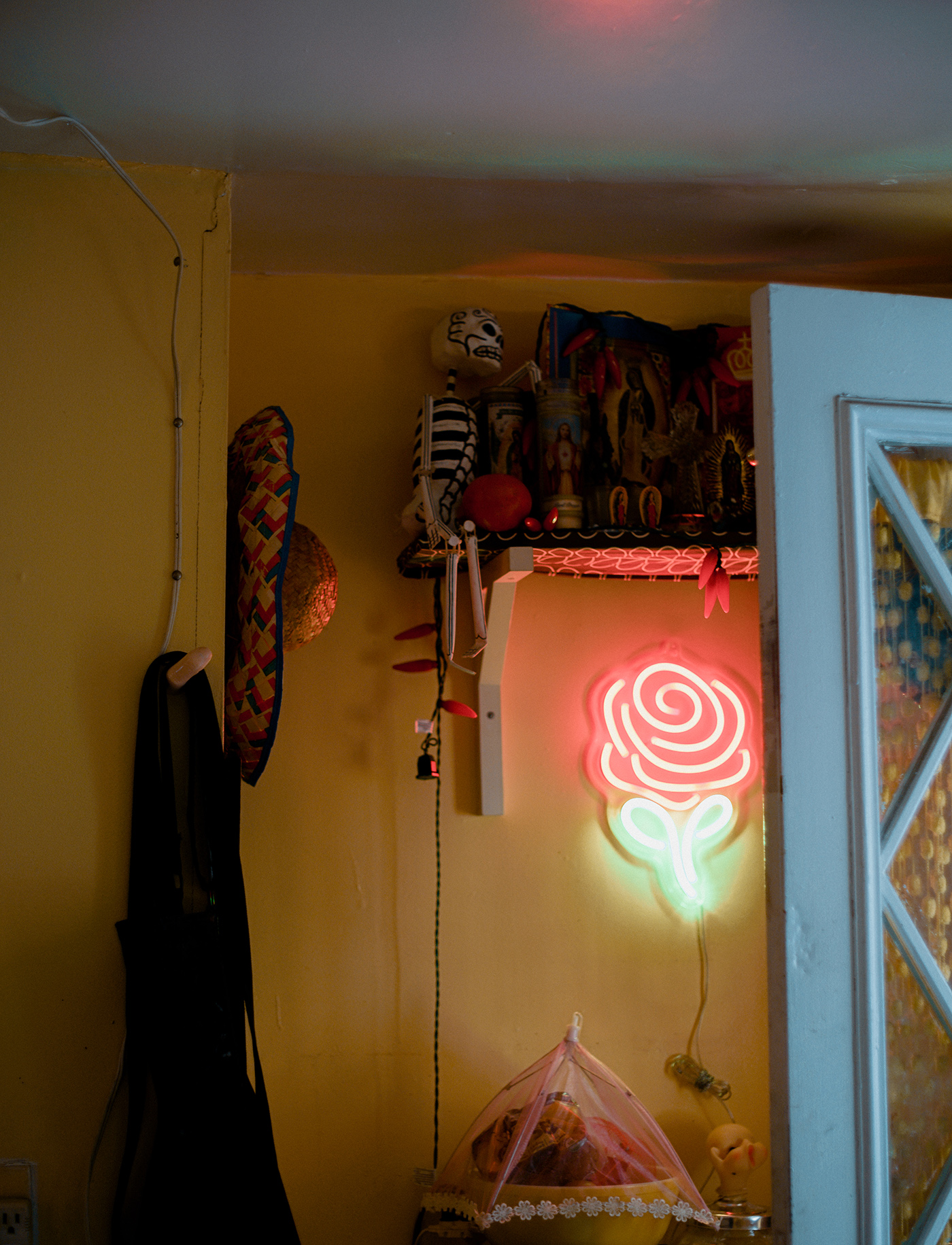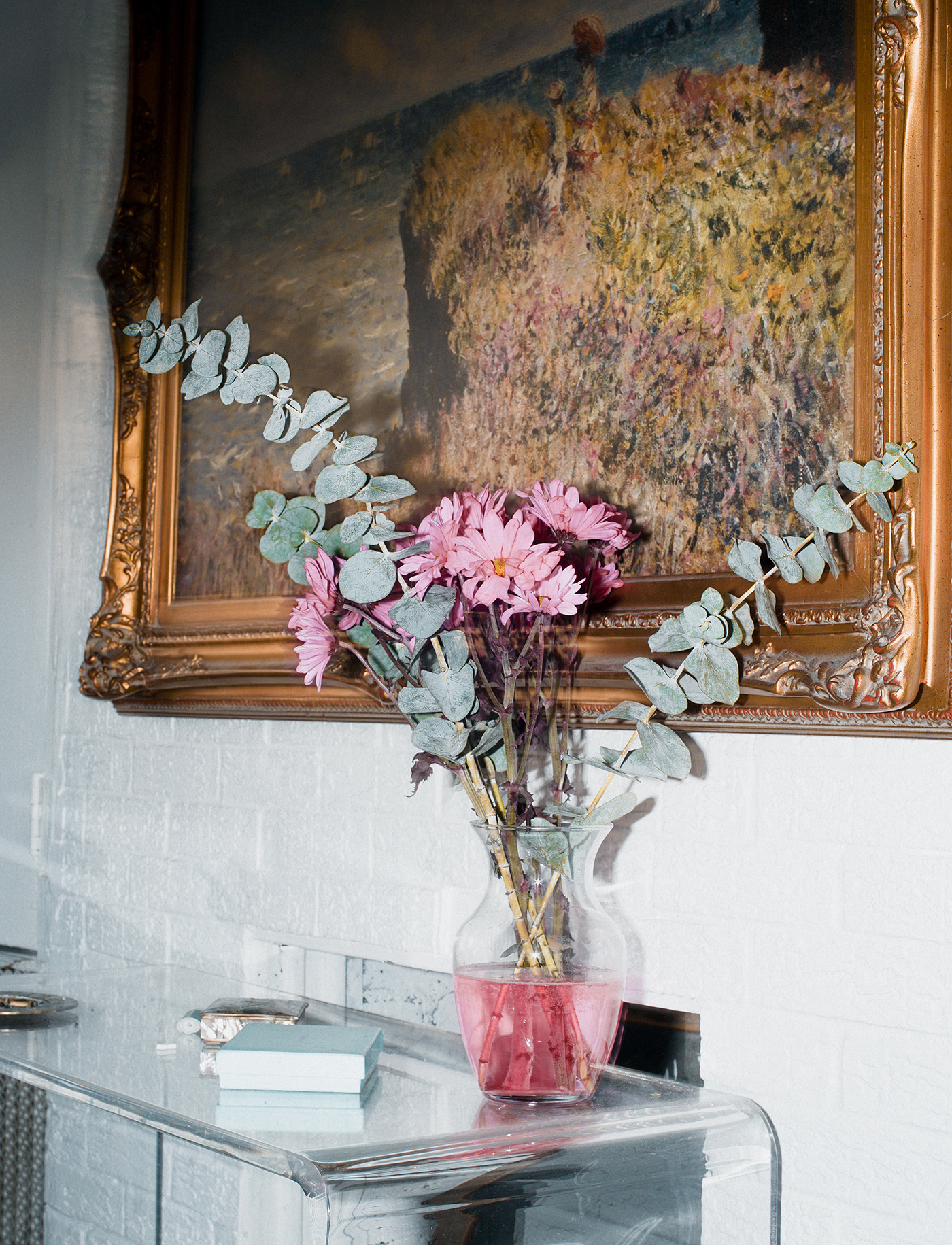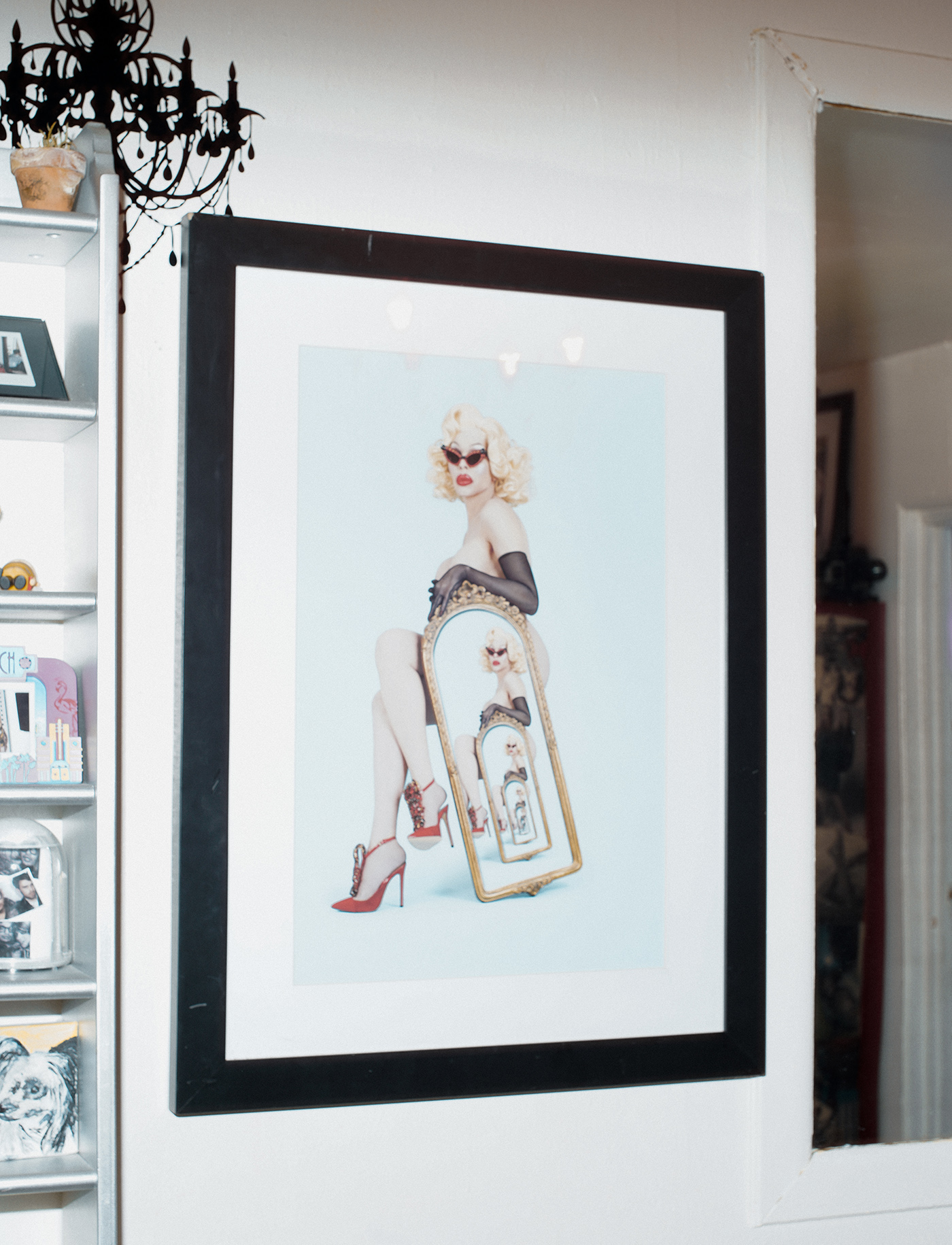 CONNECT WITH PHIL:
All garments from The House Of Phil.