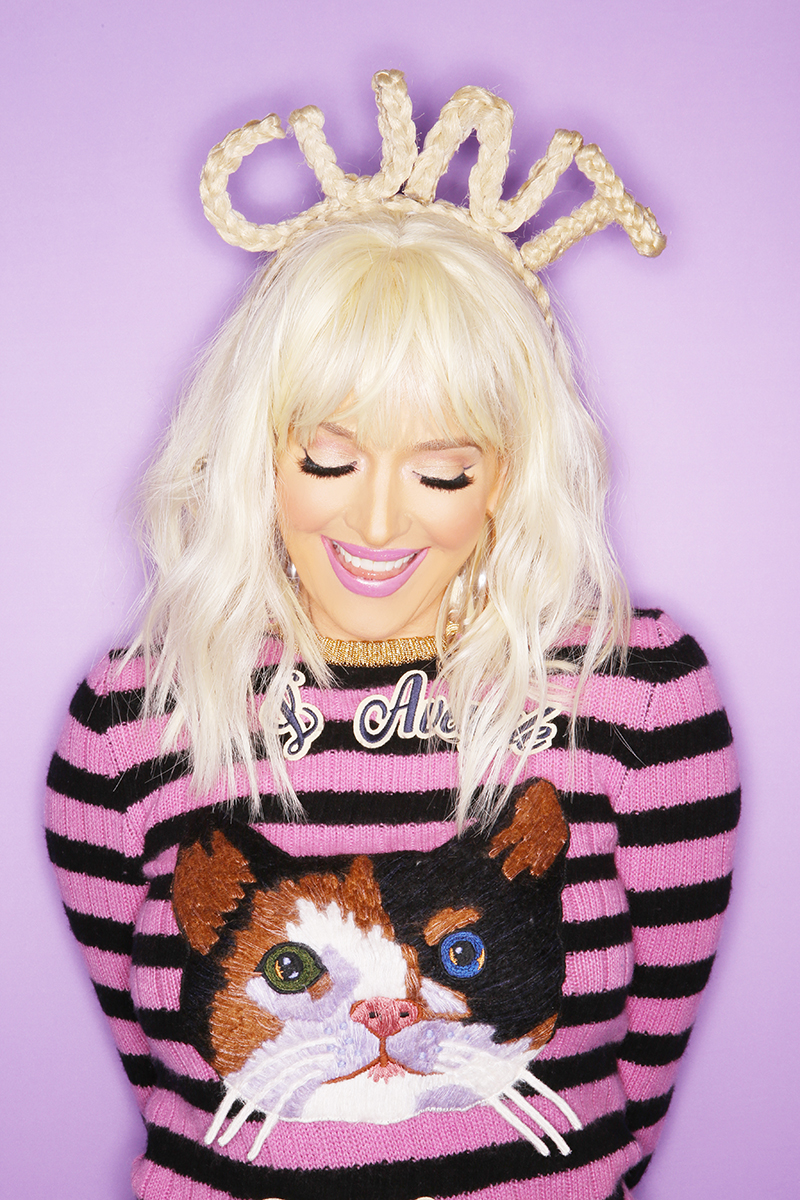 story / Maria Elena 
photos / Snaplord 
makeup / Preston Meneses 
hair / Castillo 
styling / Dani Michelle
One of my favorite things in the entire world is seeing someone's child self effortlessly connect with their adult self, which is precisely what happens when multi-faceted glamazon Erika Jayne tells me about the moment she realized she wanted to be a performer.
"I still remember it so clearly! I was wearing a lavender satin jumpsuit with silver sequin straps…" she reminisces, laughing.
Suddenly, the image of an 8-year-old Jayne singing Dolly Parton in a satin jumpsuit fills my mind, and it all becomes so clear to me: This woman knows what she's doing. Decades later, here she is, slaying the world with her dance-pop music all while wearing glittery platforms and bottle-blonde pigtails.
To me, that's a very beautiful thing: Getting the chance to hear about Jayne's childhood memory and realizing it's so much more than just a memory—it was the moment she realized what she wanted to do with her life.
We all get caught up in the day-to-day things sometimes, and although we shouldn't let it distract us from our goals, we often do. Maybe you're dealing with relationship problems, Internet haters, or perhaps you're just annoyed with life's minor inconveniences. Your negative feelings are valid, but sometimes, you just need to look at yourself in the mirror and say, "How many fucks do I give? NONE!" Or at least that's what Erika Jayne would do.
In a world where trolls are more commonplace than actual people, it can be difficult to deal with the haters. But that doesn't phase Jayne one bit. "I'm 45 years old. If I don't have it figured out by now, I'm never going to," she explains. "I know the truth. My family knows the truth. And the truth is really all that matters."
Other than her plethora of Billboard No. 1 dance hits, Jayne is known for being the breakout star of Bravo's Real Housewives of Beverly Hills. Her sheer honesty combined with her give-no-fucks attitude added a whole new dynamic to the show, and quite frankly, viewers couldn't get enough of it.
"It's been nothing but a positive experience," Jayne says regarding her time on Housewives. "It brought Erika Jayne out of the clubs and into living rooms nationwide." It sure did.
Other than flying on not one, but two private jets, the performer also spends much of her time fighting for issues that are important to her. In 2015, she received an LGBT Ally Award. "My roots run very deep. My relationship with the LGBT community goes way back," Jayne tells me. "These people are my friends, my mentors, my teachers."
It may seem like Erika Jayne has it all, but she always credits her outlook on life for her success. We've already established she gives no… well, you know. However, she also views the world from behind perpetual rose-tinted glasses.
"Internally, I still feel 18. You have to never lose your wonder and your hope, and never stop learning," Jayne says with regards to her inner youth. "It's when you become cynical, bitter and angry—that's when you start getting old. But those are old rules meant to be broken. Usually, those who criticize others, their lives are shit." Can I get an amen?
Talking to Jayne—whose day, by the way, consists of blasting Frank Sinatra in the car she borrowed from her husband for the morning, doing interviews, and shooting Housewives, a.k.a. the definition of glamour—makes me realize how life is a learning experience, for everyone… even for those who seem like they have it all figured out.
Erika Jayne's diva pop alter-ego may be all glitz and glam (and I wouldn't doubt it if her soul was coated in glitter) but on a sunny Los Angeles morning she shares her poignant wisdom with me, and it sticks. I can only hope to be half as cool and smart as she is, let alone when I'm 45.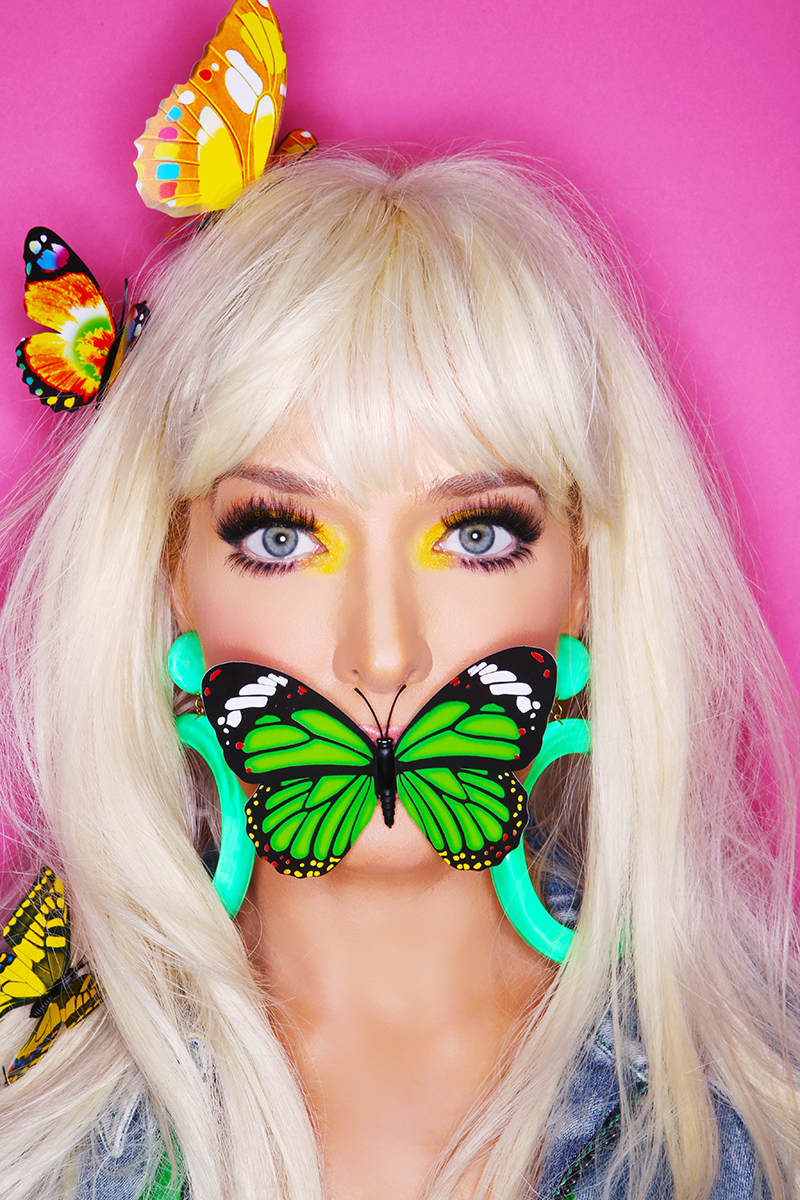 Jacket, Diesel. Earrings, Alexis Bittar.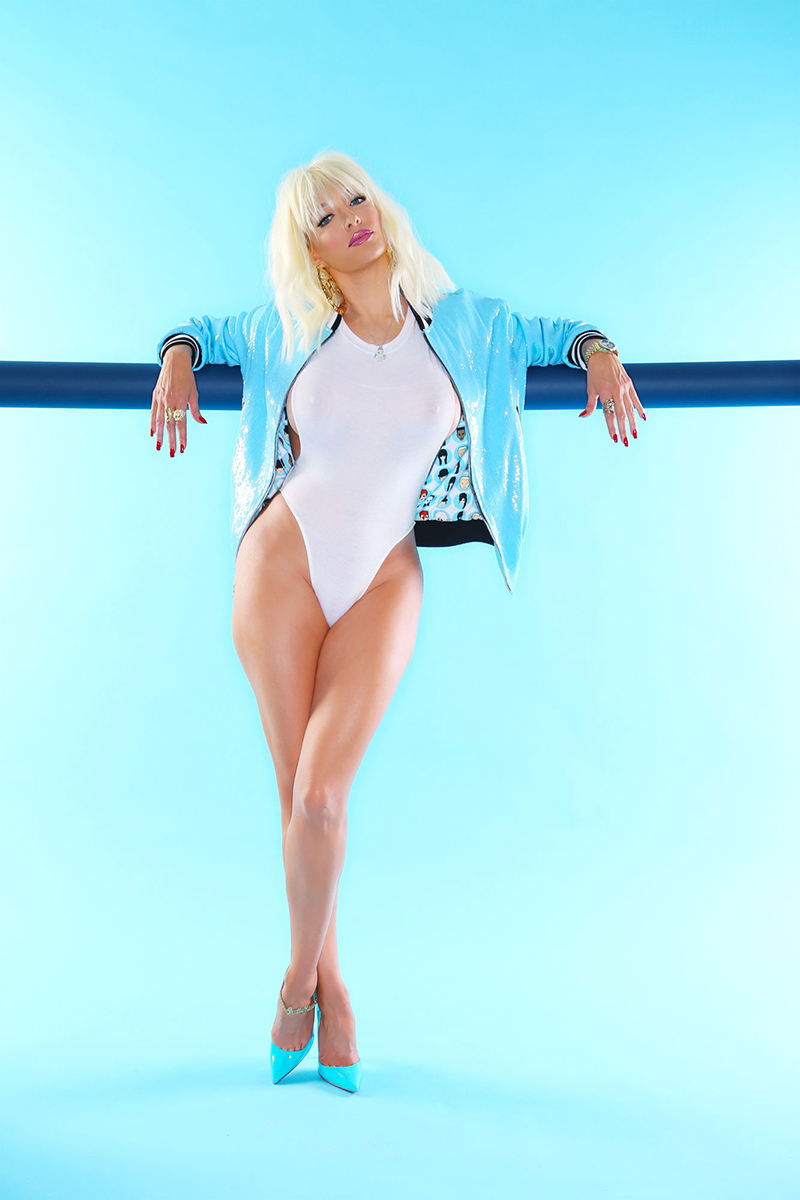 Bodysuit, A.L.C. Shoes, Christian Louboutin. Jewelry, Erika's own and Lynn Bann.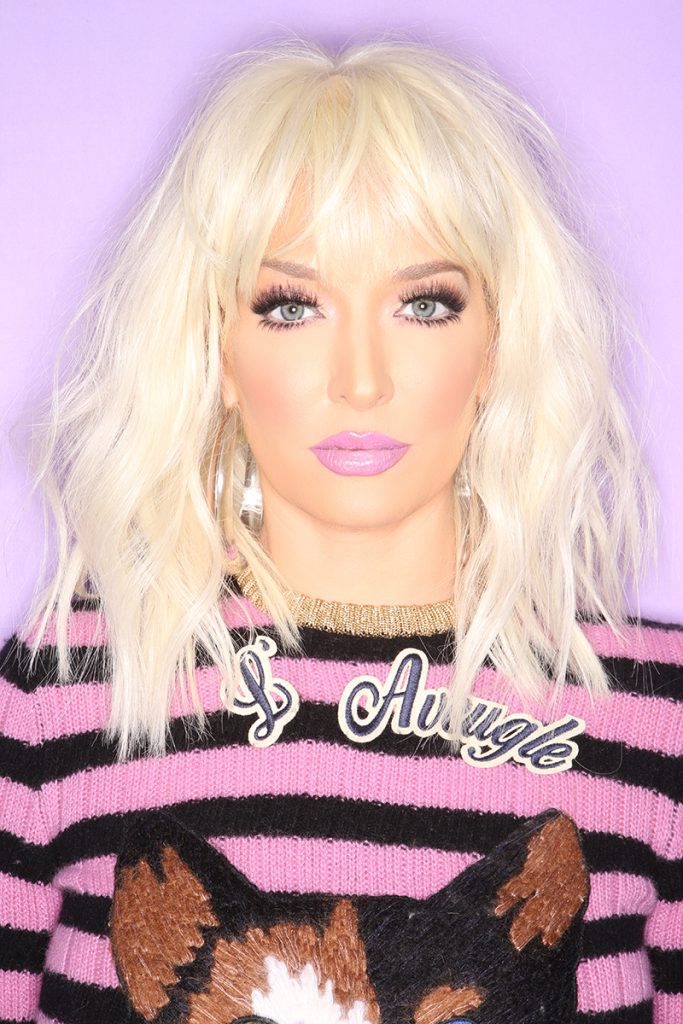 Sweater, Gucci. Earrings, Alexis Bittar.